Do you want the recruiter to see that you're perfect for the gardening position?
Then you need to plant the seed with an impressive resume that clearly showcases your gardening skills and experience.
So let us help you create an application that will get you noticed as we dig a little deeper to discover how to write a standout resume, complete with gardener resume example below.
Contents
| | |
| --- | --- |
| How to write a Gardener resume | |

Gardener Resume Example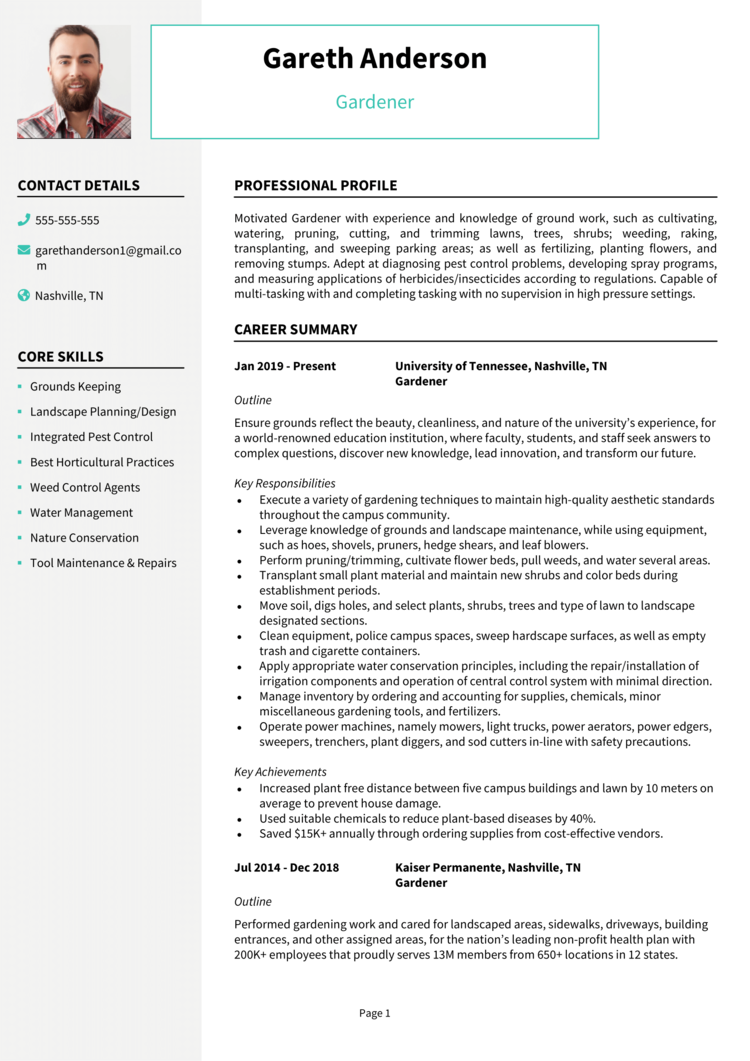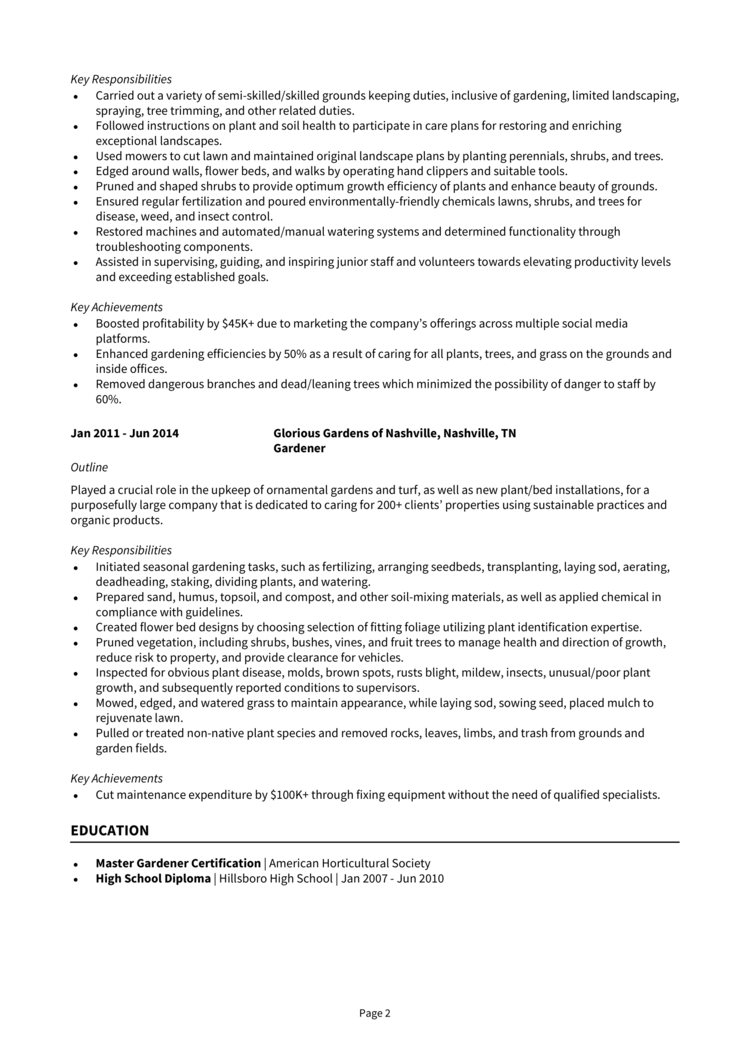 The example Gardener resume above shows you how a professional resume should look, along with the type of content it should contain.
You can see that the information is well-organized across the page and its easy for busy recruiters to see the candidate's important skills.
Keep this in mind when writing your own resume.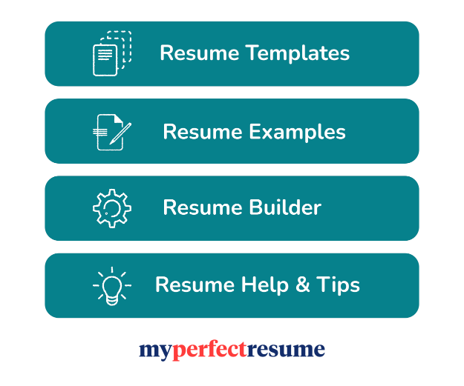 Gardener resume layout and format
Formatting is often overlooked when writing resume, but it's a crucial element of it"s success.
Creating a document that not only looks good, but is easily comprehended, is the key to gaining and holding the attention of busy hiring managers.
Use these formatting tips for best results.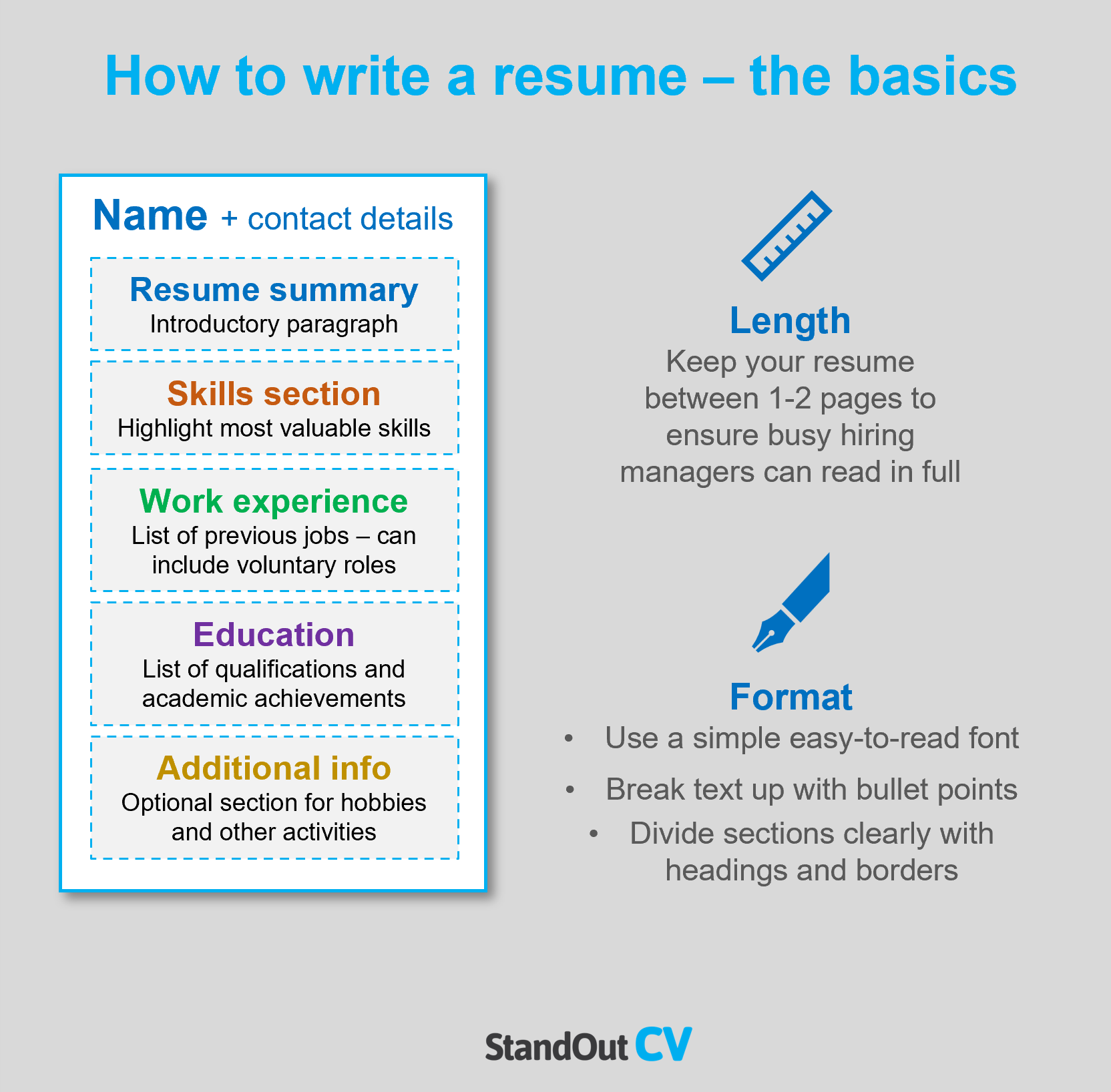 Formatting your resume for success
Length: Attention spans in recruitment are notoriously short, so keep your resume short and sweet. There's no exact rule for resume length, but aim for 2 pages or less if you want to ensure yours gets read in full.
Font & readability: The key to a good resume is readability. To make your resume easy to read, use a clear and uncomplicated font, and break up the text with bullet points and short paragraphs.
Layout & Structure: While creating an attractive resume, it is crucial not to compromise functionality for design. To ensure both, use bold headings and borders to structure the page into clear sections.
Photos: While adding a photo to your resume is not mandatory in the USA, it can be beneficial if you are applying to organizations in creative industries.
Quick tip: Achieving a professional look for your resume can be difficult and time-consuming. If you want to create an attractive resume quickly, try our partner's Resume Builder and use one of their eye-catching resume templates.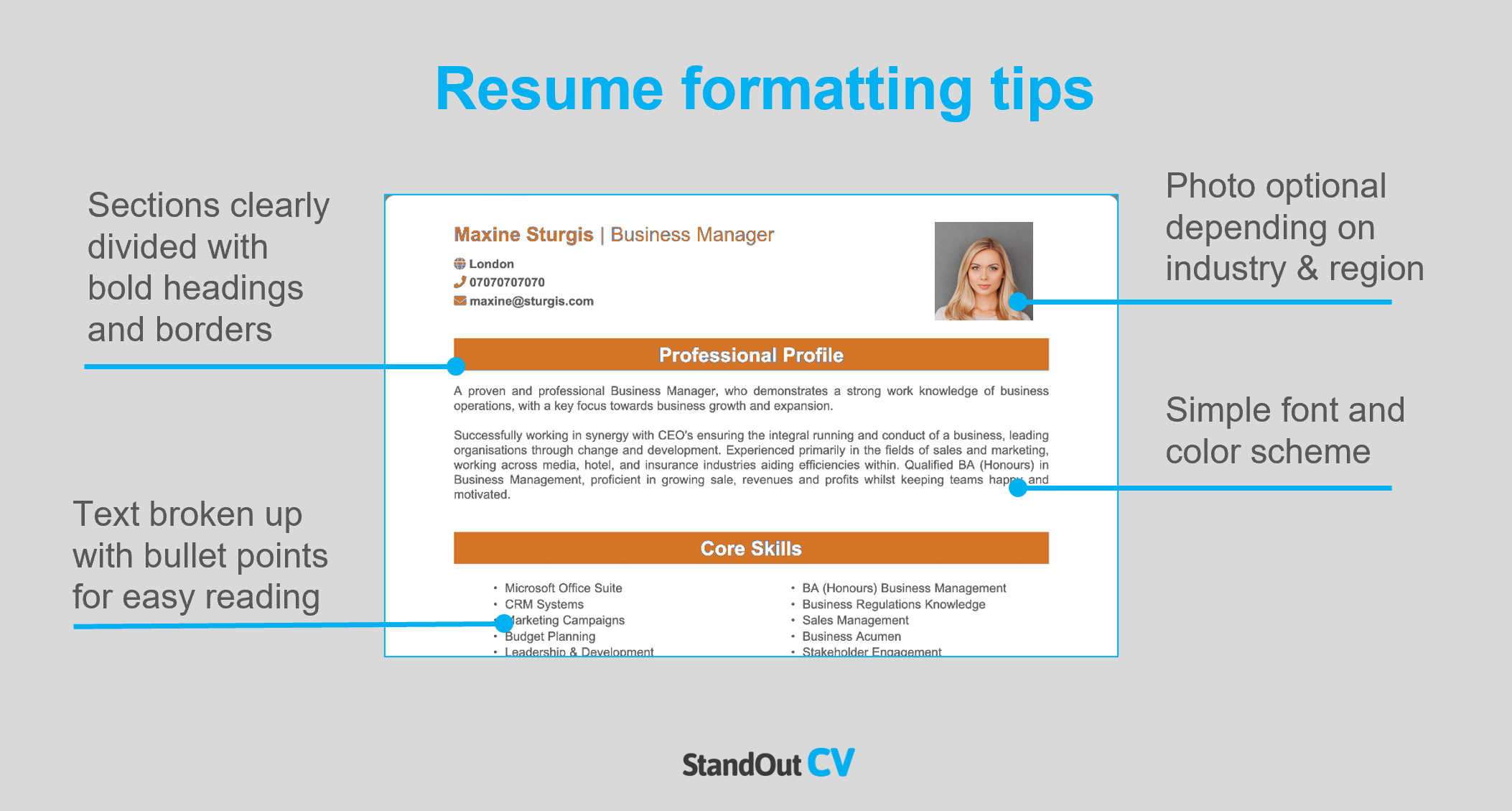 Resume layout
Divide the page into these sections when you write your own resume.
Name and contact details – Simply state who you are, and how to get in touch with you.
Resume summary – An introductory paragraph at the very top of your resume which summarizes your skills, experience and suitability for your target jobs.
Core skills section – A bullet-pointed list of your skills that relate most to your target jobs.
Work experience – A list of your current and previous jobs, including all of your responsibilities and achievements.
Education – A section that showcases all of your education and academic achievements.
Additional info (optional) – Here you can add an extra section for things like hobbies and interests, or anything else that might be relevant to your target jobs.
Here's what to include in each part of your resume.
Contact Details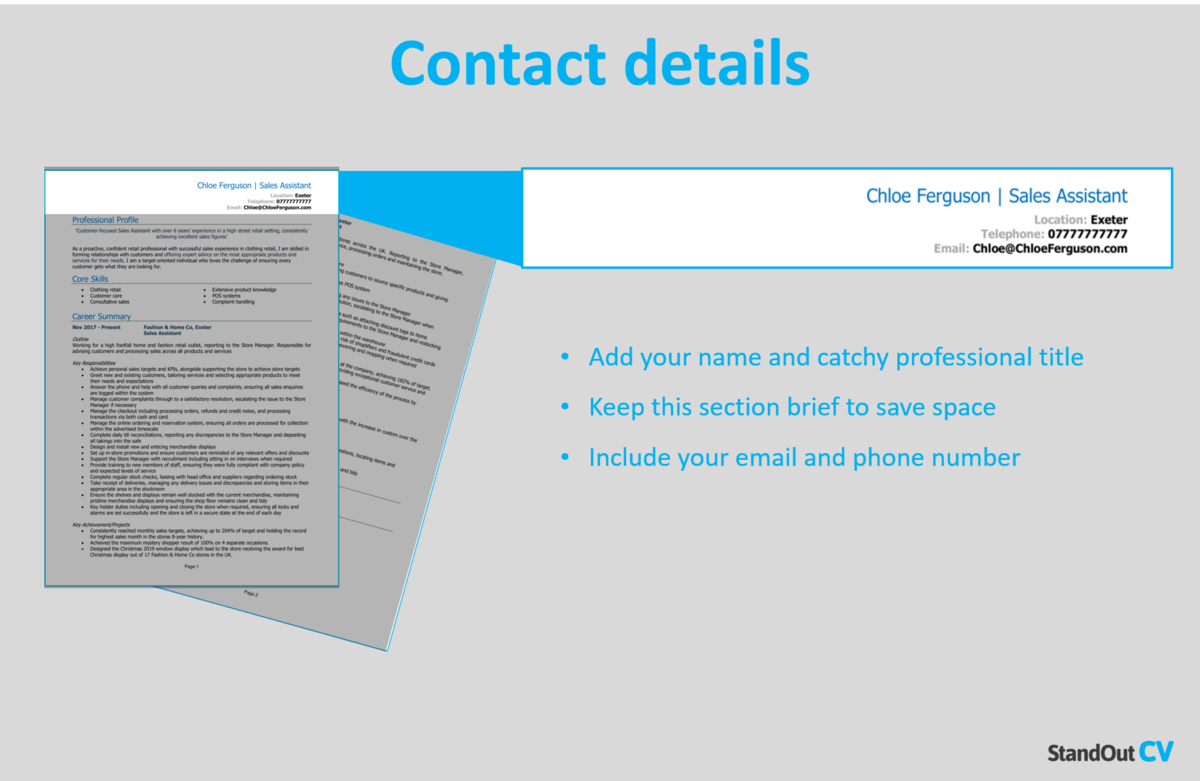 Make it easy for hiring managers to contact you by adding your contact details to the top of your resume.
Keep this section small to save space and include the following.
Name and profession title
Telephone number – Ideally your cell phone so you can answer quickly.
Location – Add your general location such as LA or New York
Email address – Use a professional looking one with no nicknames.
You can add a link to your LinkedIn profile if you have one – you do not need to include personal details like date of birth or marital status.
Gardener Resume Summary
The resume summary is a short paragraph at the top of your resume, and it's purpose is to grab recruiter's attention and make sure they keep reading it.
To make your summary work, ensure that you provide a high-level summary of your skills and experience – and tailor it to reflect the requirements of the jobs you are applying for.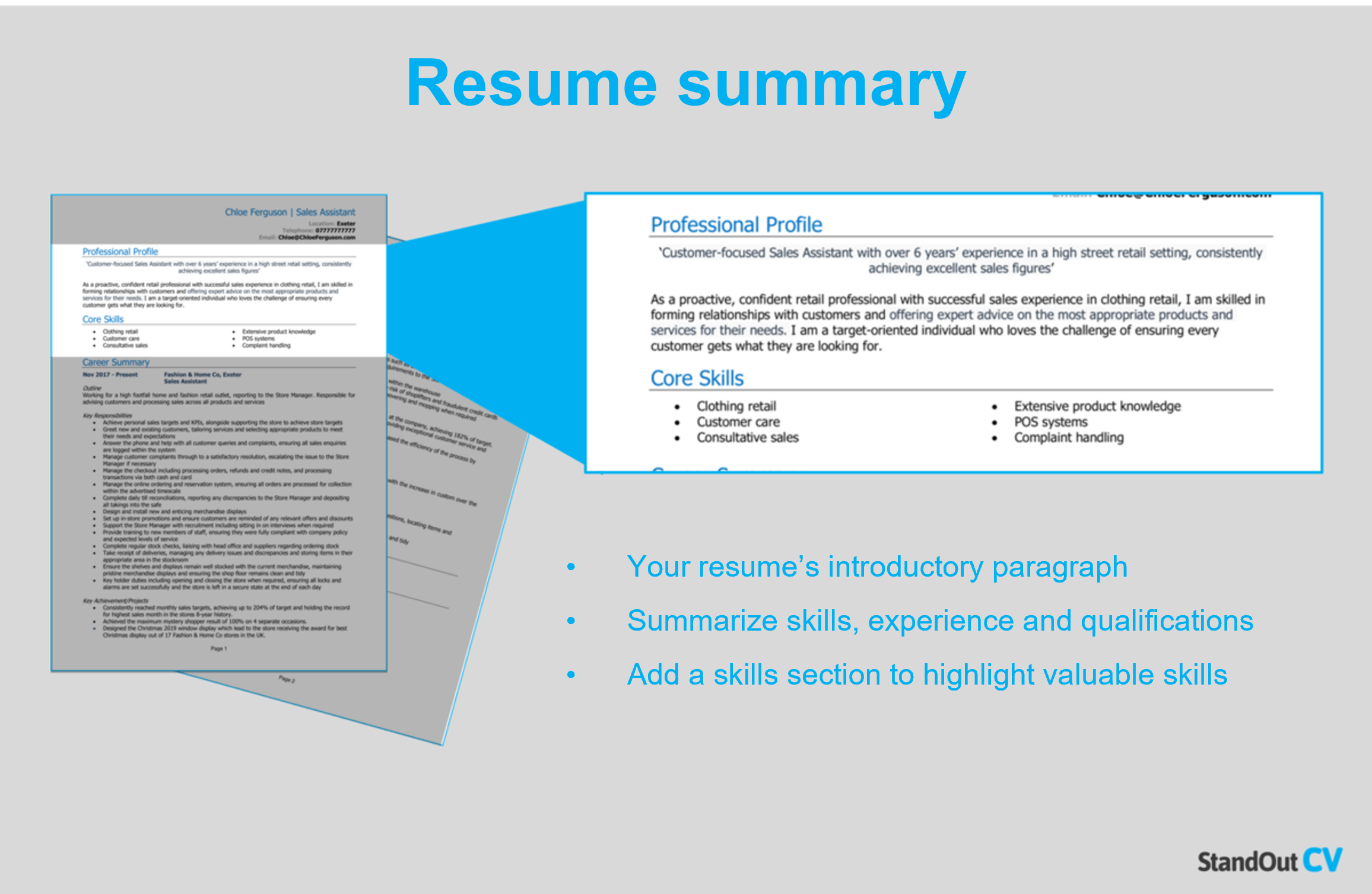 How to create a resume summary that will get you noticed:
Keep it short: To capture a recruiter's attention and keep them interested in your resume, limit your summary to 4-7 lines as you only have a few seconds to make an impression
Tailor to target jobs: To mirror your target jobs, scrutinize the job description and include as many relevant skills as possible in your resume.
Avoid using cliches: You may be a "team player who always give 110%" but generic phrases don't tell employers much about you in reality – stick to factual information.
Example resume summary for Gardener
Motivated Gardener with experience and knowledge of groundwork, such as cultivating, watering, pruning, cutting, and trimming lawns, trees, shrubs; weeding, raking, transplanting, and sweeping parking areas; as well as fertilizing, planting flowers, and removing stumps. Adept at diagnosing pest control problems, developing spray programs, and measuring applications of herbicides/insecticides according to regulations. Capable of multi-tasking with and completing tasking with no supervision in high pressure settings.
What to include in your Gardener resume summary?
Summary of experience: Briefly describe the work you have performed in the past and the contributions you have made to the organizations you have worked for.
Relevant skills: Scatter your most in-demand Gardener skills through your summary to ensure they are noticed quickly by hiring managers.
Qualifications: If your job requires any qualifications such as a professional course or a college degree, mention it briefly in your summary.
Quick tip: Choose from hundreds of pre-written summaries across all industries, and add one to your resume with one-click in our partner's Resume Builder. All written by recruitment experts and easily tailored to suit your unique skillset and style.
Core skills section
Underneath your summary, write a core skills section to make your most relevant skills jump off the page at readers.
It should be made up of 2-3 columns of bullet points of your relevant skills.
Before you do this, look over the job description and make a list of any specific skills, specialisms or knowledge required.
Then, make sure to use your findings in your list. This will paint you as the perfect match for the role.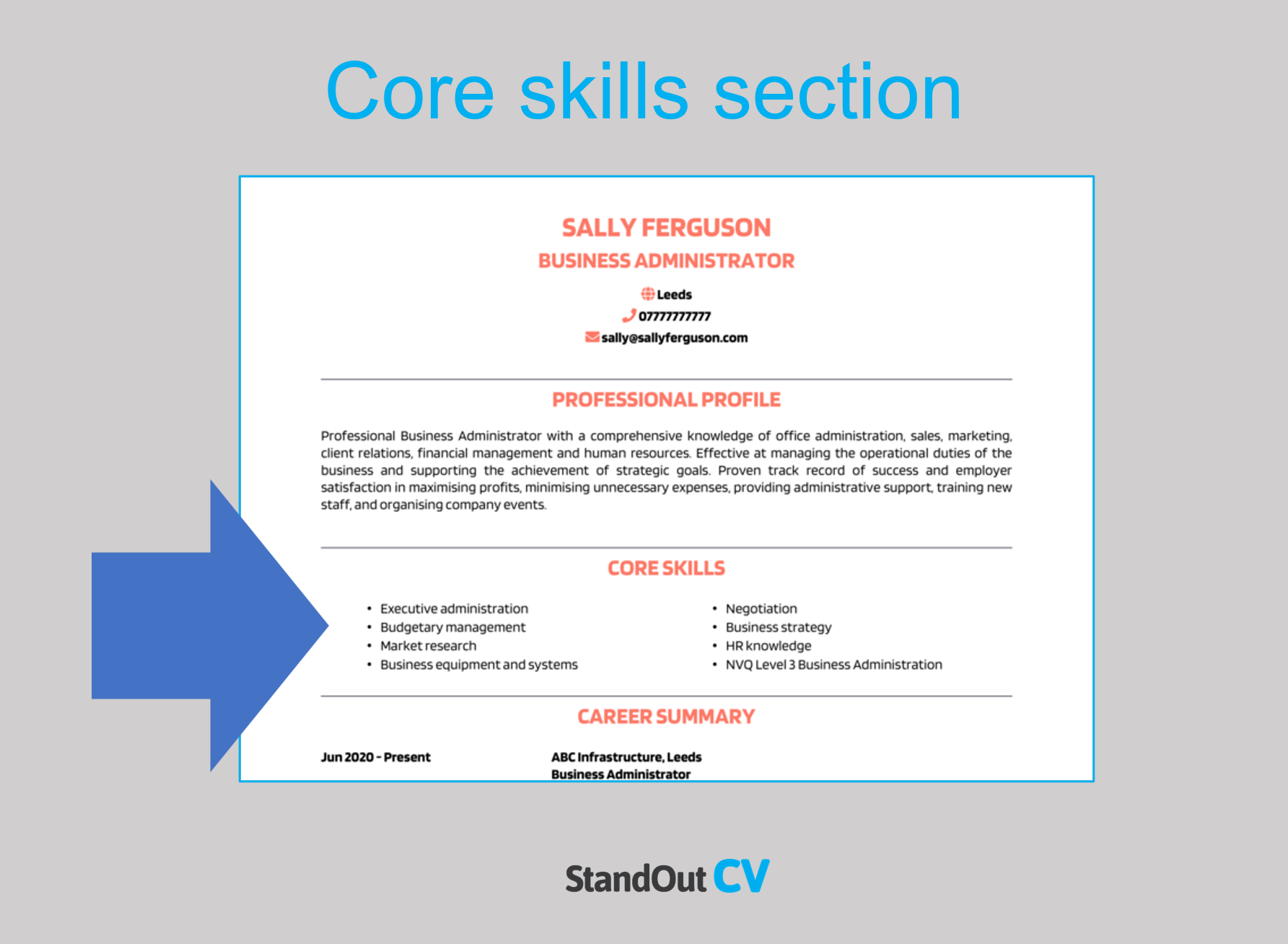 Best skills for your Gardener resume
Plant Knowledge – Maintaining detailed knowledge of plants, including how to plant, care for, and maintain a variety of plant species.
Soil Science – Maintaining detailed knowledge of soil types, including soil composition, structure, and pH levels, and how to amend soil to support plant growth.
Pest and Disease Control – Identifying and controlling pests and diseases that can harm plants, including knowledge of organic and chemical control methods.
Landscape Design – Use of landscape design principles to create beautiful and functional outdoor space.
Pruning and Trimming – Pruning and trimming plants, including the use of tools such as shears, pruners, and saws.
Irrigation – Maintaining knowledge of irrigation systems, including how to design, install, and maintain sprinklers, drip systems, and other watering systems.
Lawn Care – Using a variety of appropriate lawn care techniques, including how to mow, fertilize, and maintain healthy grass.
Tool and Equipment Use – Using and maintaining a variety of gardening tools and equipment, including hand tools, power tools, and heavy machinery.
Safety – Maintaining knowledge of safety procedures and equipment, including proper lifting techniques, hazard identification, and personal protective equipment.
Customer Service – Communicating effectively with clients, including active listening, clear and concise communication, and responsive customer service.
Quick tip: Our partner's Resume Builder contains thousands of in-demand skills for every profession that can be added to your resume in seconds – saving you time and greatly improving your chances of landing job interviews and getting hired.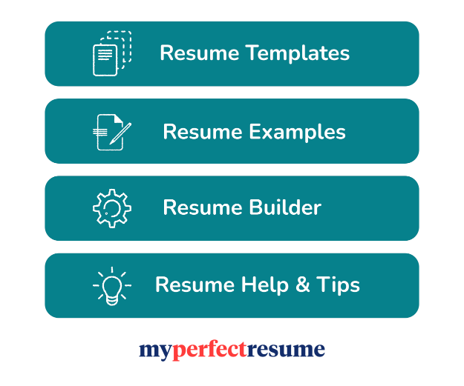 Work experience
So, you've got the recruiter interested with your catchy summary… Great work.
Now it's time to show them the impact you make in the workplace by listing out your previous jobs and what you achieved in each one.
If you have tons of experience, you can condense this part down to the last few years – if you are junior, then you should include as much possible (even volunteering and school work placements)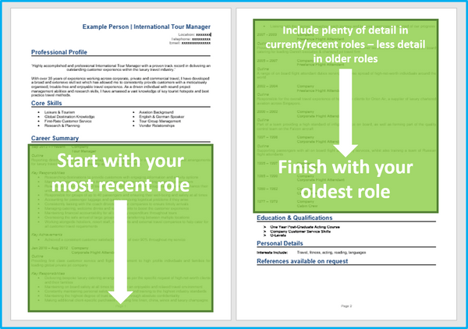 Structuring your jobs
Resume job descriptions contain lots of information, so its crucial to structure them well.
Use the structure below to ensure hiring managers can consume the information easily.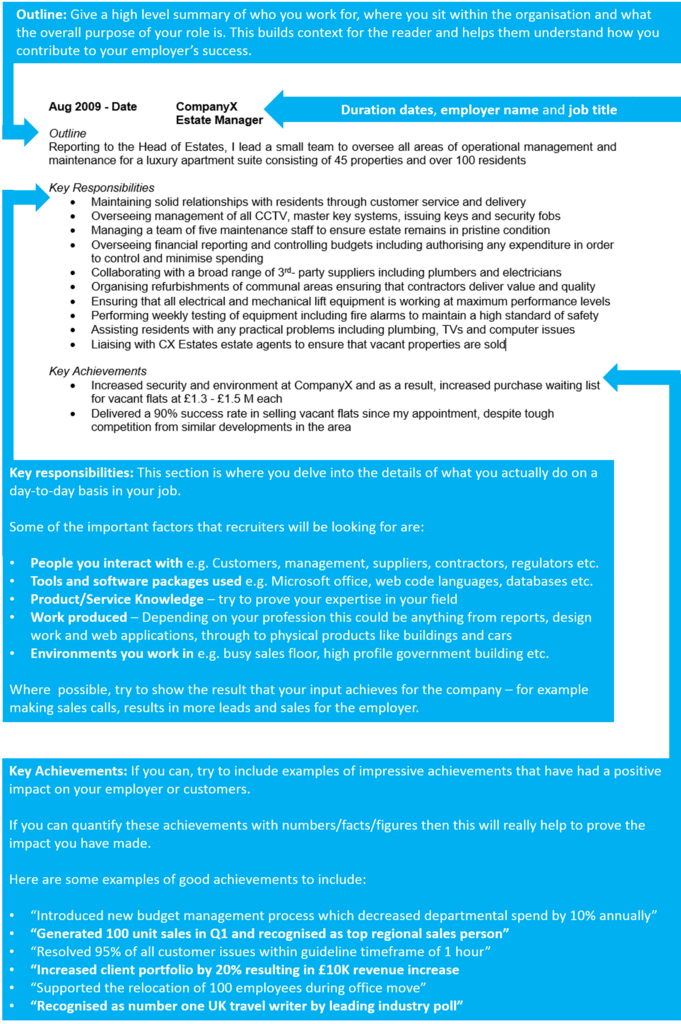 Job outline
Begin each job with a short summary of who the organization is, where you sit within it, and what the main goal of your position is.
Key responsibilities
The bulk of the role description should be comprised of bullet points that explain all of your duties in the job.
Keep the sentences short and simple to make them easy for recruiters to digest.
Key achievements
Show employers the value you can bring to them by adding a few achievements to your jobs.
Whether you've saved the company money or improved an internal process, let recruiters know
Add some numbers to give readers a real scale of the impact, e.g. "reduced call wait time by 10%"
Example job for Gardener resume
Outline
Ensure grounds reflect the beauty, cleanliness, and nature of the university's experience, for a world-renowned education institution, where faculty, students, and staff seek answers to complex questions, discover new knowledge, lead innovation, and transform our future.
Key Responsibilities
Execute a variety of gardening techniques to maintain high-quality aesthetic standards throughout the campus community.
Leverage knowledge of grounds and landscape maintenance, while using equipment, such as hoes, shovels, pruners, hedge shears, and leaf blowers.
Perform pruning/trimming, cultivate flower beds, pull weeds, and water several areas.
Transplant small plant material and maintain new shrubs and color beds during establishment periods.
Quick tip: Create impressive job descriptions easily in our partner's Resume Builder by adding pre-written job phrases for every industry and career stage.

Education section
Nearing the end of your resume, your education/qualifications section should be added.
In a well-structured list, add all of your qualifications and certifications that qualify you to perform a typical Gardener role.
If you have plenty of work experience, keep this section brief – if not, add lots of detail to make up for your lack of experience.
Additional information
The bottom of your resume is a place to add any "additional info"
Any other info that didn't fall into any of the previous sections can be added here.
If you have hobbies that are related to your profession or any awards or publications – add them here.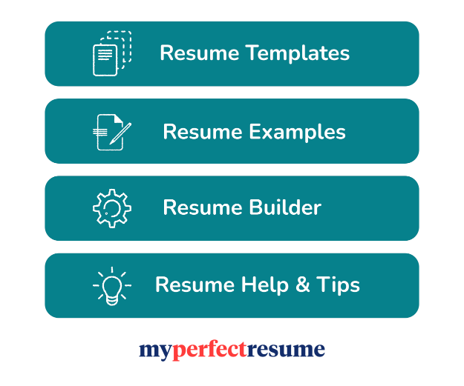 Writing your own Gardener resume
Writing a Gardener resume can be challenging but following the steps above will ensure that you land plenty of interviews.
If you want to speed up the process and use an attractive professional template, try out our partner's Resume Builder.
Good luck with your job search!