From plots and characters to layouts and other visual elements, you love creating every aspect of the game.
But in this competitive industry, you need to write a winning resume if you hope to make it to the next level of the hiring process.
To help make your impressive resume a reality, we've put together all our top tips and writing advice below, complete with a game designer resume example to guide you.
Contents
| | |
| --- | --- |
| How to write a Game Designer resume | |

Game Designer Resume Example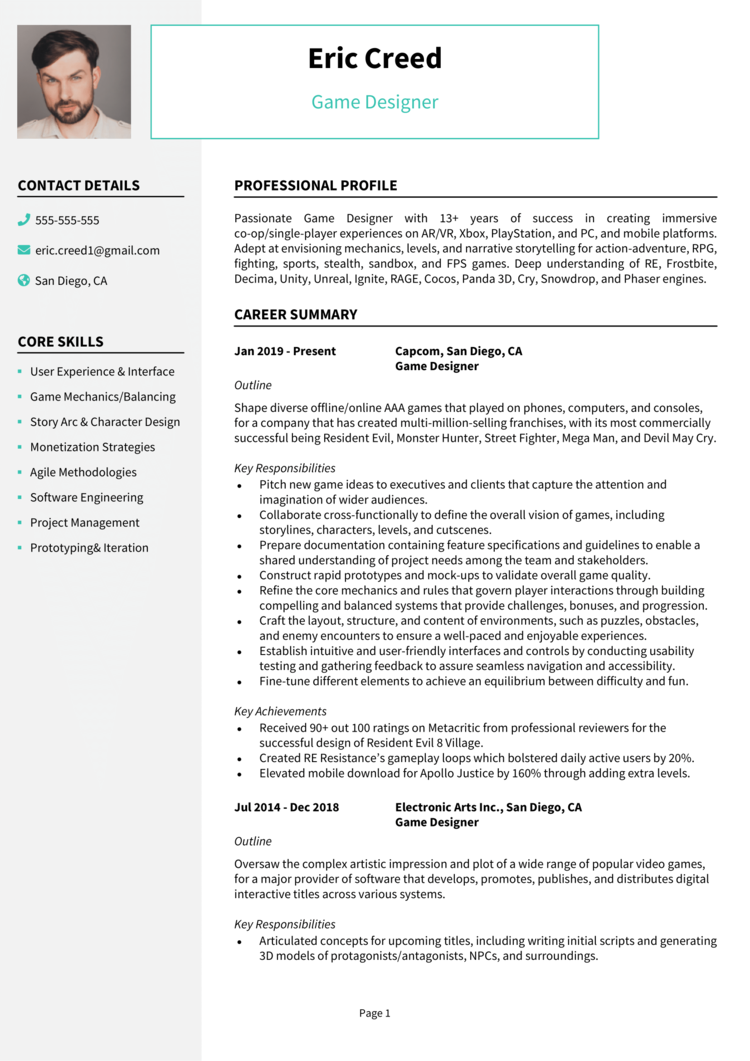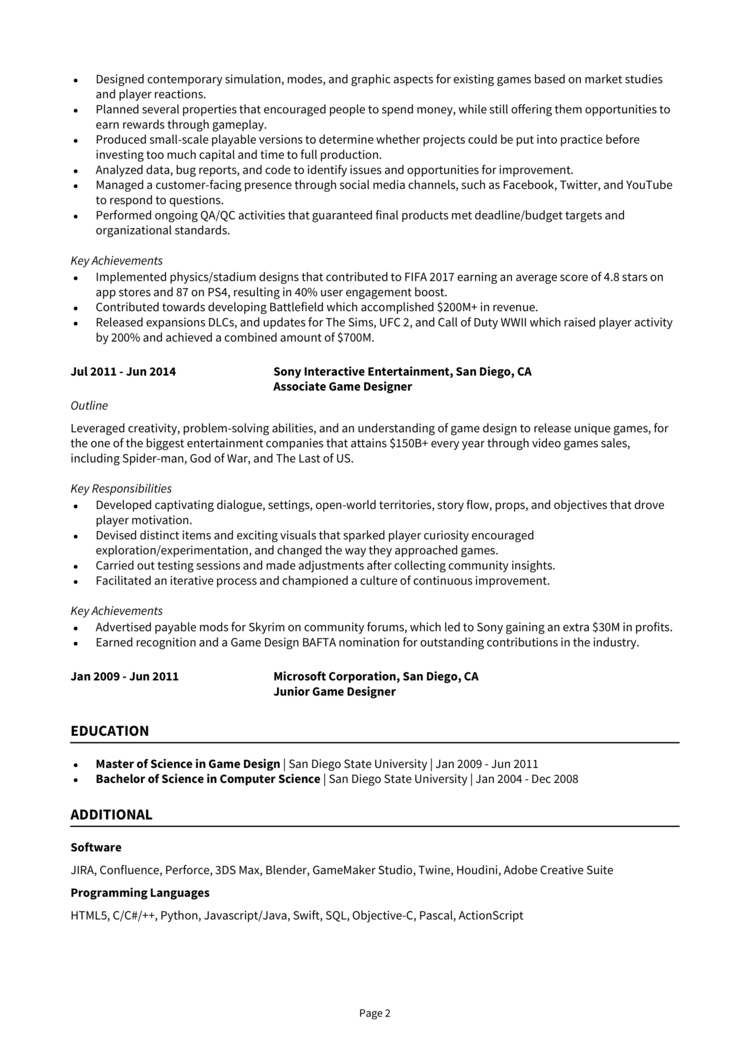 This Game Designer resume example gives you a good idea of how a good Game Designer resume should look and read.
The information is presented professionally and the content is well structured to ensure that time-strapped recruiters and hiring managers can find the important skills and knowledge quickly.
Refer to this example as you write your own resume.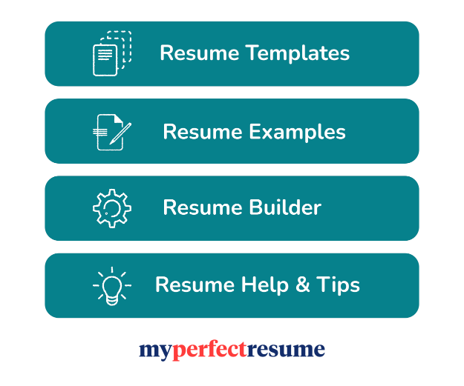 Game Designer resume layout and format
Your resume layout and format will play a big role in helping hiring managers to take notice of your resume and stay glued to it.
Shoot for a simple yet professional look to ensure you make a strong first impression, and organize the page in a way that is easy for readers to digest the information.
The following formatting tips should help.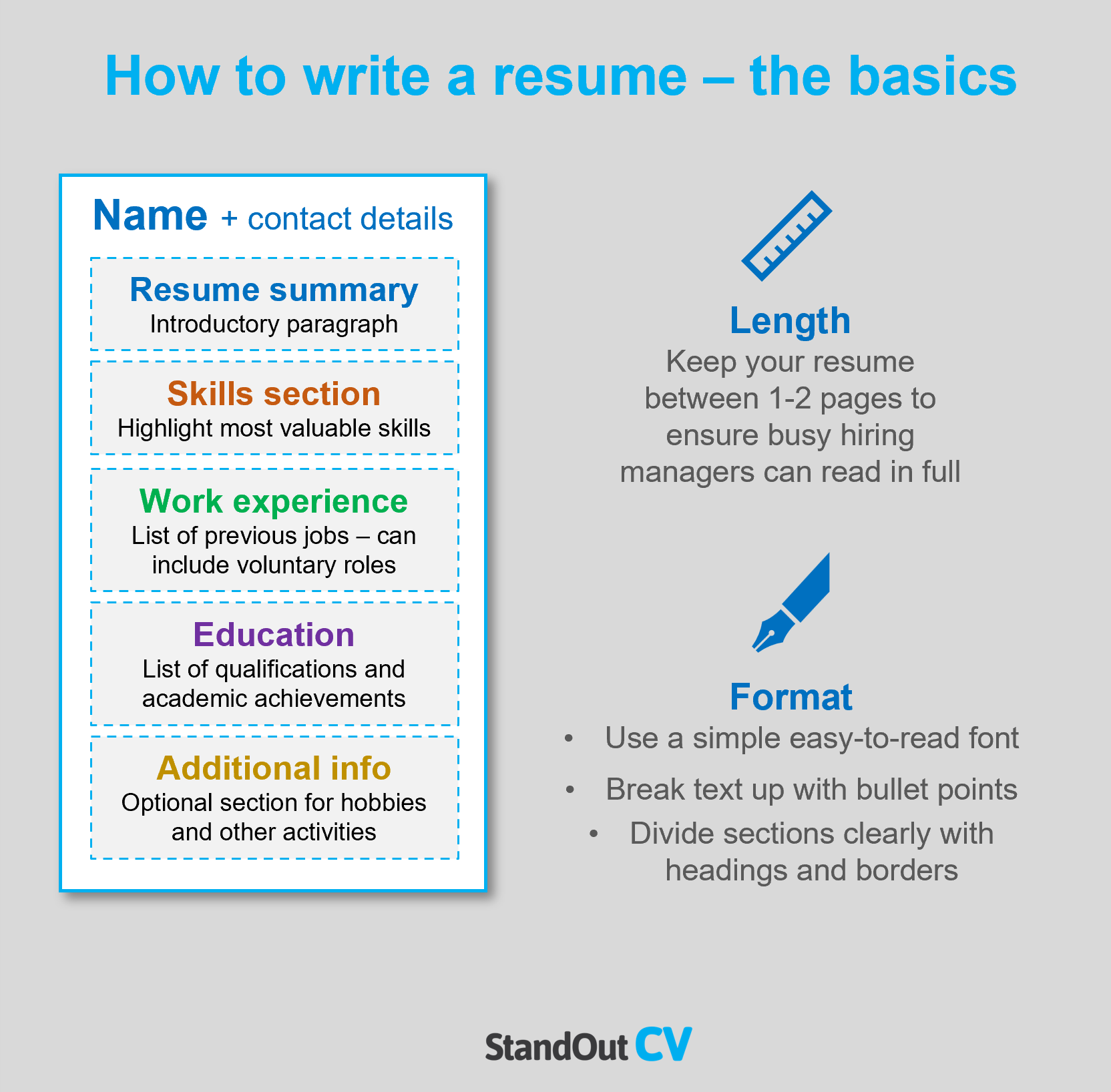 Formatting your resume
Length: Keep your resume to 2 pages or under. You've probably heard that recruiters and hiring managers don't have lots of time to read every resume, so keep yours brief if you want to ensure that they read all of the important info in yours.
Font & readability: To create a resume that is easily digestible for hiring managers, it's essential to use an uncomplicated font and structure your content with bullet points and short paragraphs.
Layout & Structure: Your resume's design must strike a balance between aesthetics and functionality. Using bold headings and borders to organize the page into clear sections is an effective way to achieve both.
Photos: Although it is not compulsory to include a photo in your resume in the USA, it can be advantageous if you are applying to companies in creative industries.
Quick tip: Achieving a professional look for your resume can be difficult and time-consuming. If you want to create an attractive resume quickly, try our partner's Resume Builder and use one of their eye-catching resume templates.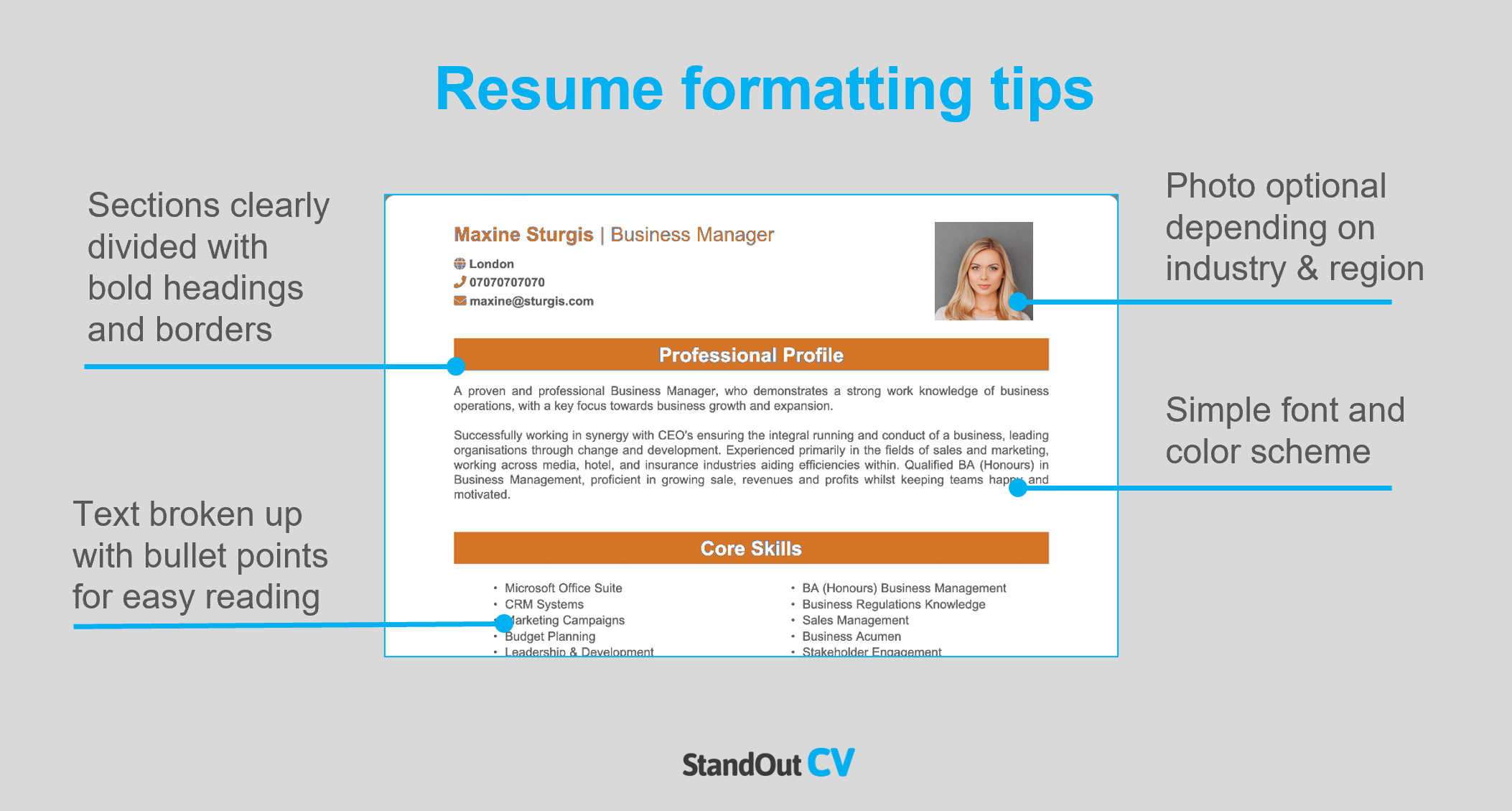 Resume layout
Organize the document into these sections when you write your resume.
Name and contact details – Employers need to know how to get in touch with you – so list your email and cell phone number here.
Resume summary – An intro paragraph at the top of the resume which summarizes your suitability for target jobs.
Skills section – A bullet-pointed list of your most relevant skills and knowledge.
Work experience – A list of your previous jobs (or at least the most relevant and recent ones)
Education – Add academic and professional qualifications that prove you can carry out the job
Additional info – If they are relevant to the jobs you are applying for, you can add an extra section for things like hobbies and interests.
Here's what to include in each part of your resume.
Contact Details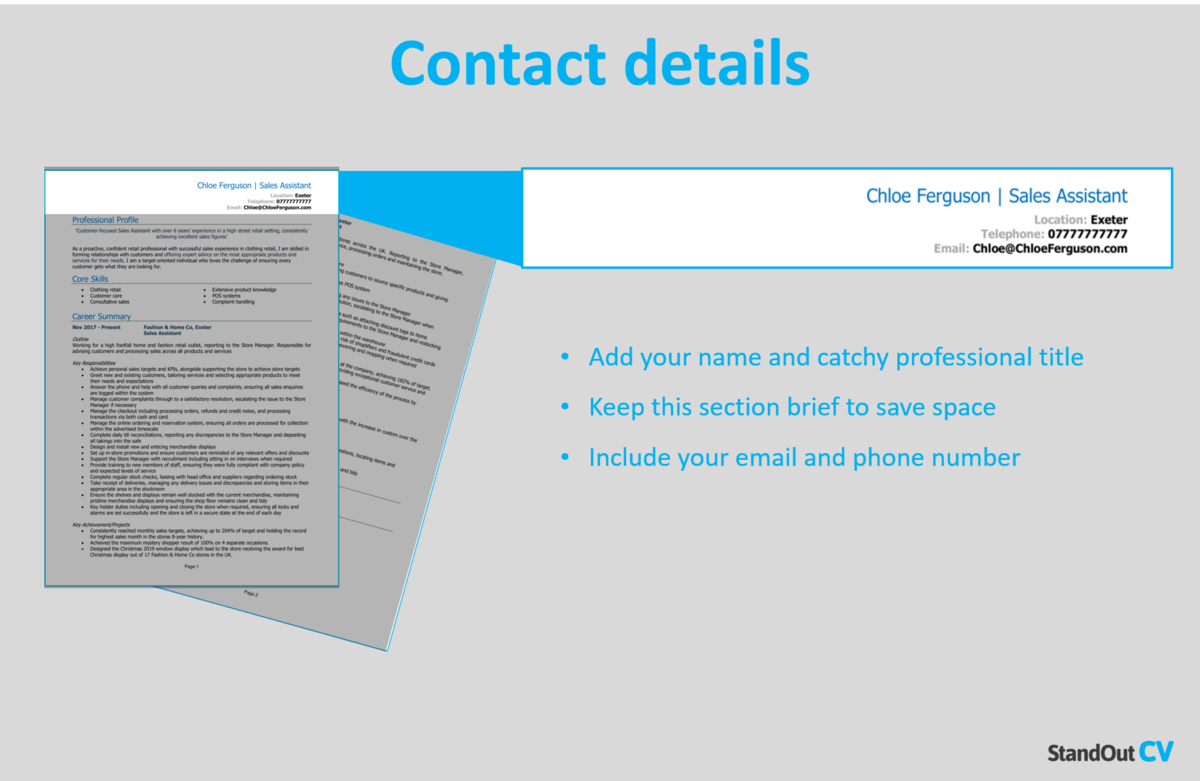 Add your name and contact details to the header of your resume, so that anybody reading can easily see how to contact you.
Name and profession title
Cell phone number – or any number you are easily reachable on
Location – Add your local area such as Washington or San Diego – not your full address as that will take up too much space.
Email address – Use a professional looking address.
You can add a link to your LinkedIn profile if you have one – you do not need to include personal details like date of birth or religion.
Game Designer Resume Summary
Now it's time to get into the real content of your resume, starting with the summary.
Your resume summary is a short paragraph at the top of the document, and its jobs is to catch the eye of hiring managers by summarizing all your skills and knowledge that are most important to the roles you are applying for.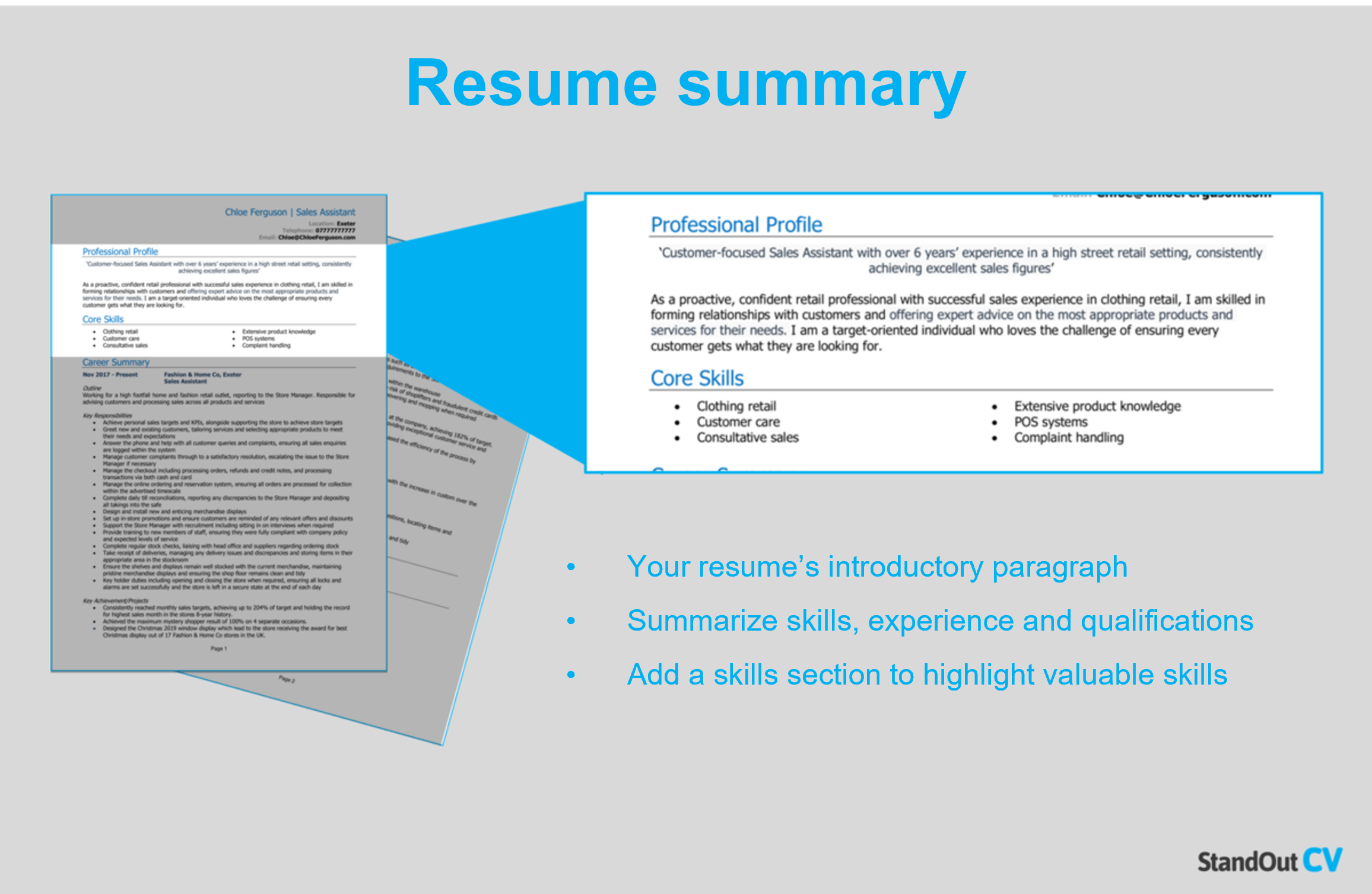 How to create a resume summary that will excite recruiters:
Keep it short: You only have a few seconds to grab a recruiters' attention and make them commit to your resume, so keep your summary between 4 – 7 lines.
Tailor to target jobs: Ensure your profile makes an impact by matching it closely to the requirements of the job description, copying as many key terms as possible.
Avoid using cliches: You may be a "team player who always give 110%" but generic phrases don't tell employers much about you in reality – stick to factual information.
Game Designer resume summary example
Passionate Game Designer with 13+ years of success in creating immersive co-op/single-player experiences on AR/VR, Xbox, PlayStation, and PC, and mobile platforms. Adept at envisioning mechanics, levels, and narrative storytelling for action-adventure, RPG, fighting, sports, stealth, sandbox, and FPS games. Deep understanding of RE, Frostbite, Decima, Unity, Unreal, Ignite, RAGE, Cocos, Panda 3D, Cry, Snowdrop, and Phaser engines.
What to include in your Game Designer resume summary?
Summary of your experience: Summarize the type of work you have done in the past and the benefits you have delivered for the organizations you worked at.
Relevant skills: Highlight your skills which are most relevant to Game Designer jobs, to ensure that recruiters see your most in-demand skills as soon as they open your resume.
Qualifications: Showcase your level of education with a quick mention of any qualifications that are essential for the Game Designer roles you are applying to.
Quick tip: Choose from hundreds of pre-written summaries across all industries, and add one to your resume with one-click in our partner's Resume Builder. All written by recruitment experts and easily tailored to suit your unique skillset and style.
Core skills section
In addition to your resume summary, your core skills section provides an easily digestible snapshot of your skills – perfect for grabbing the attention of busy hiring managers.
As Game Designer jobs might receive a huge pile of applications, this is a great way to stand out and show off your suitability for the role.
It should be made up of 2-3 columns of bullet points and be made up of skills that are highly relevant to the jobs you are targeting.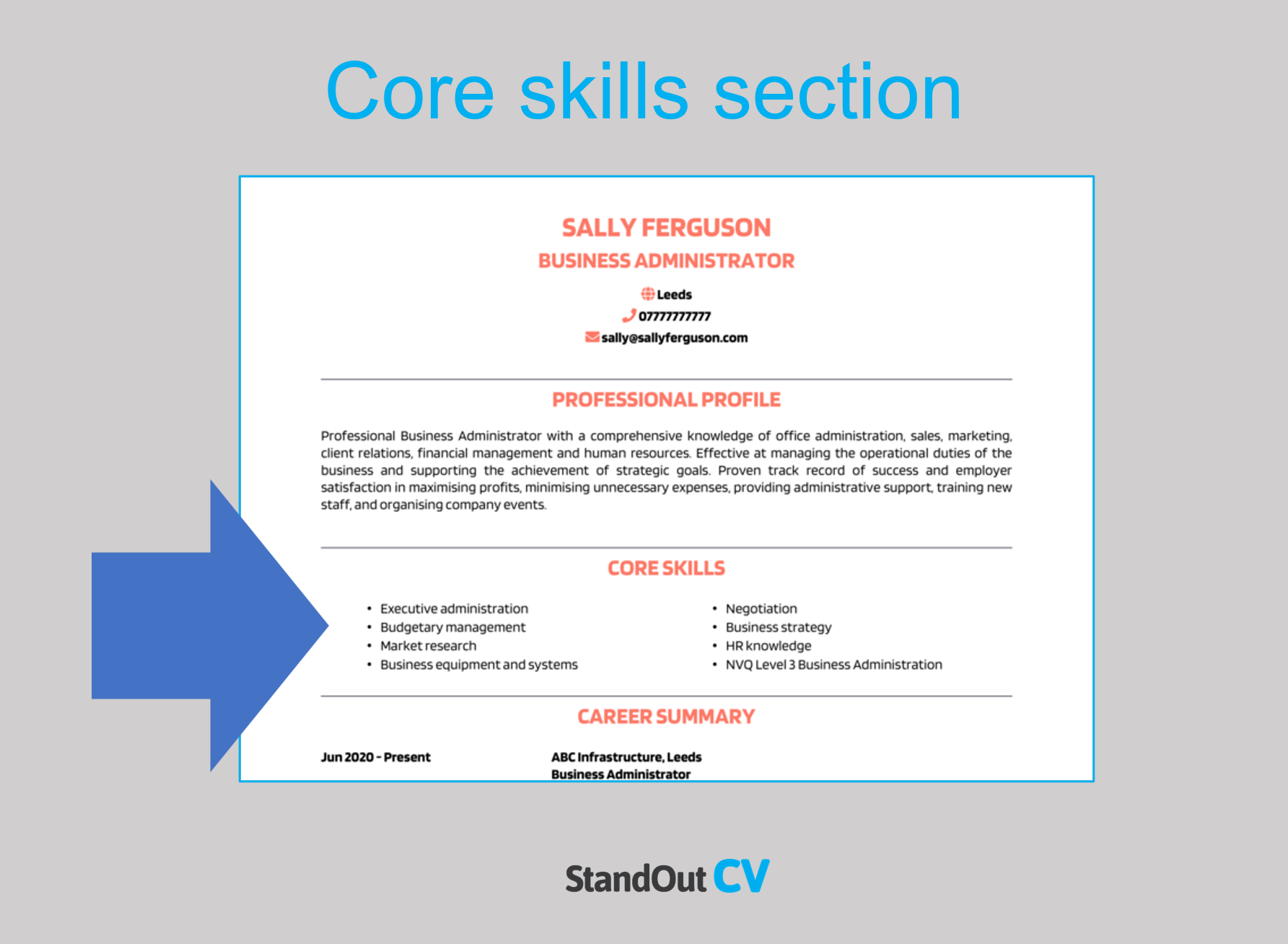 Best skills for your Game Designer resume
Game Design Principles – Possessing a deep understanding of game design principles, including mechanics, dynamics, and aesthetics, to create engaging and immersive gaming experiences.
Game Development Tools – Utilizing industry-standard game development tools such as Unity or Unreal Engine to design, prototype, and implement game mechanics and features.
Programming – Utilizing programming languages commonly used in game development, such as C++, C#, or Java, to create interactive gameplay elements and implement game systems.
Game Level Design – Designing and creating captivating game levels, including level layout, environmental design, and pacing, to ensure a balanced and enjoyable player experience.
User Experience (UX) Design – Utilizing knowledge of UX design principles to create intuitive and user-friendly interfaces and interactions that enhance player engagement and satisfaction.
Storytelling and Narrative Design – Crafting compelling narratives, character development, and interactive storytelling elements to create immersive and emotionally engaging game experiences.
Game Balancing and Testing – Completing playtesting, game balancing, and iteration activities to fine-tune gameplay mechanics, difficulty levels, and overall game balance for optimal player experience.
Game Art and Animation – Utilizing knowledge of game art and animation principles, including 2D and 3D graphics, asset creation, and animation techniques to create visually appealing and polished game assets.
Game Monetization Strategies – Utilizing knowledge of various monetization models in the gaming industry, such as in-app purchases, subscriptions, or advertising, to design games that balance player enjoyment and business objectives.
Multidisciplinary Collaboration – Collaborating effectively with multidisciplinary teams, including artists, programmers, sound designers, and producers, throughout the game development lifecycle.
Quick tip: Our partner's Resume Builder contains thousands of in-demand skills for every profession that can be added to your resume in seconds – saving you time and greatly improving your chances of landing job interviews and getting hired.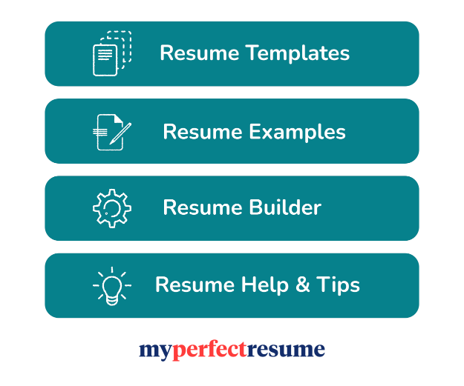 Work experience
So, you've got the recruiter interested with your catchy summary… Great work.
Now it's time to show them the impact you make in the workplace by listing out your previous jobs and what you achieved in each one.
If you have tons of experience, you can condense this part down to the last few years – if you are junior, then you should include as much possible (even volunteering and school work placements)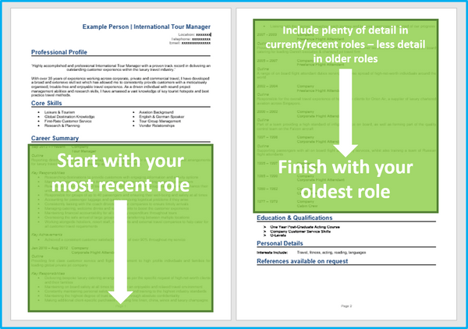 Structuring your jobs
Without a good structure, your job description can look messy and overwhelming to anyone reading them.
Make it easy for recruiters to read your work experience by structuring your roles like this.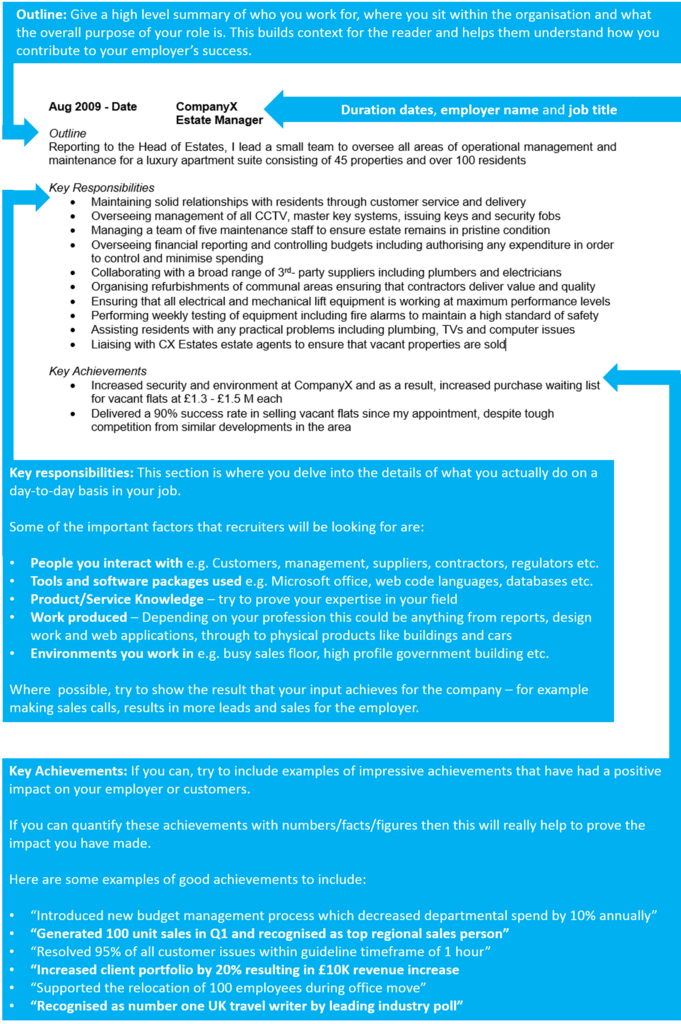 Job outline
To provide context to your jobs, begin each job with a concise summary of the organization, your role within it, and the main objectives of your position.
Key responsibilities
Next, write up a punchy list of your daily duties and responsibilities, using short bullet points.
Describe how you apply your skills and contribute to the running of the employer's business – highlighting skills which are applicable to your target jobs.
Key achievements
Round off each job by adding some impressive achievements you made in the role.
Anything you've done that has made a big impact on your employer will make a good impression, think; generating revenue, saving costs, or improving a product.
Quantify your achievements with number where possible e.g. "reduced call wait time by 10%"
Example job for Game Designer resume
Outline
Shape diverse offline/online AAA games that played on phones, computers, and consoles, for a company that has created multi-million-selling franchises, with its most commercially successful being Resident Evil, Monster Hunter, Street Fighter, Mega Man, and Devil May Cry.
Key Responsibilities
Pitch new game ideas to executives and clients that capture the attention and imagination of wider audiences.
Collaborate cross-functionally to define the overall vision of games, including storylines, characters, levels, and cutscenes.
Prepare documentation containing feature specifications and guidelines to enable a shared understanding of project needs among the team and stakeholders.
Construct rapid prototypes and mock-ups to validate overall game quality.
Quick tip: Create impressive job descriptions easily in our partner's Resume Builder by adding pre-written job phrases for every industry and career stage.

Education section
After your work experience, add your education section.
If you are an experienced professional, you can keep this part short – adding basic details of each qualification.
If you have little or no experience, bulk this section up by adding more detail and highlight important skills and knowledge for your target jobs.
Additional information
If you have anything else to add which is relevant to the jobs you are applying for, the additional info section is the place to add it.
Perhaps you have a hobby which involves relevant skills, or maybe you have some awards or publications worth mentioning.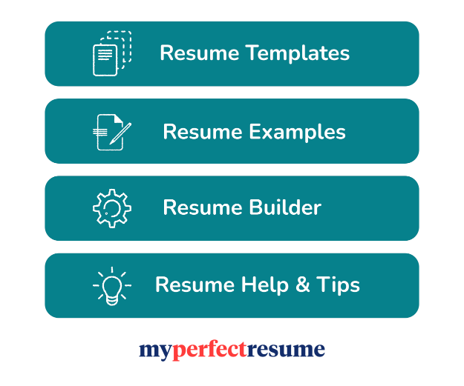 Writing your own winning Game Designer resume
A winning Game Designer resume should look great, read well, and sell your skillset to hiring managers.
If you follow the steps above, you should be able to bag yourself a top job in no time.
Good luck with your job search!