Your fundraising resume needs to showcase your impressive event planning, marketing, and fundraising skills, as well as your facts and figures to back these up.
If you're not sure how to do this, then you've come to the right place.
For an application that's right on the money, check out our comprehensive writing guide and fundraising resume example below.
Contents
| | |
| --- | --- |
| How to write a Fundraising resume | |

Fundraising Resume Example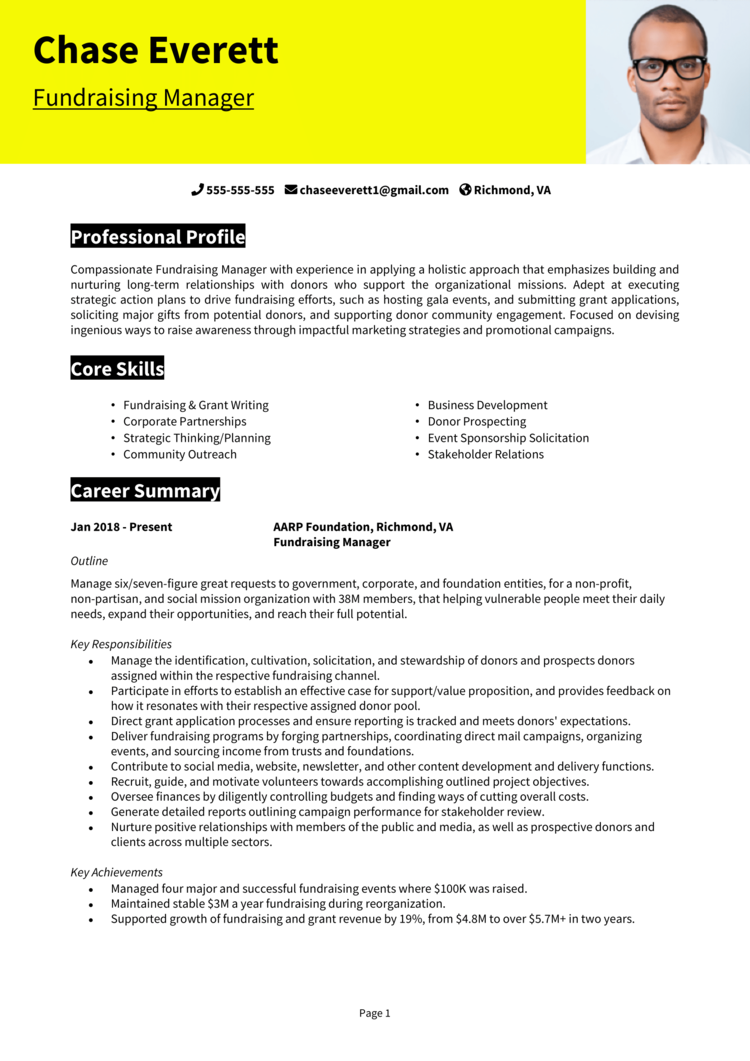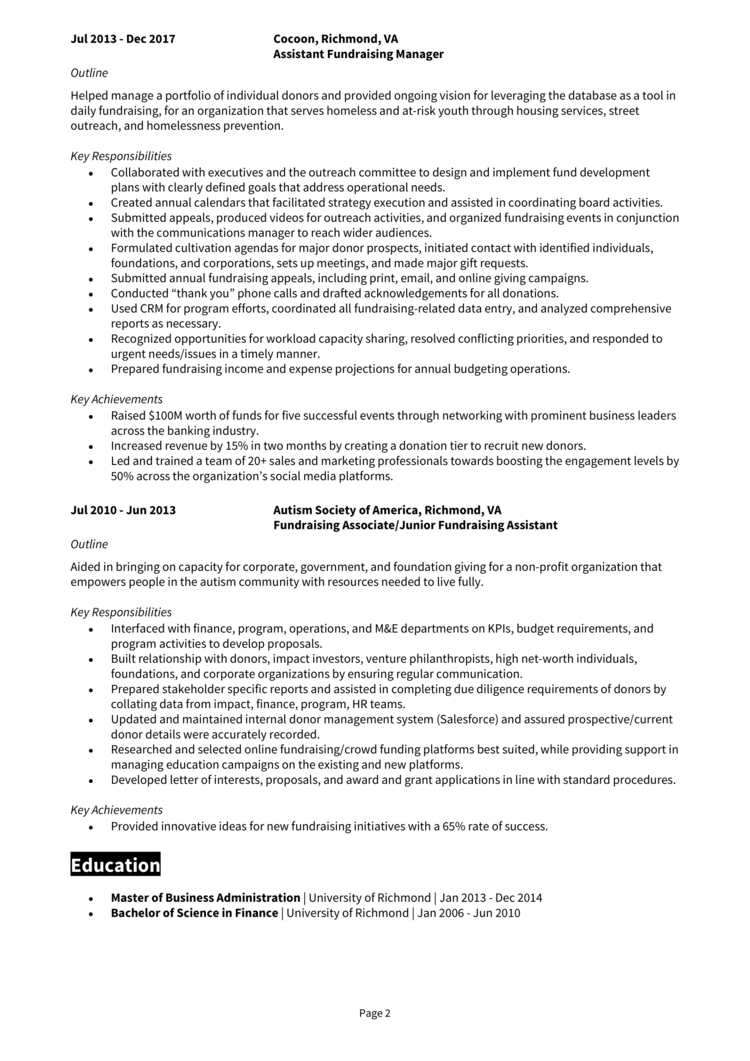 This example Fundraising resume gives you a general idea of how to structure your own resume, along with the type of content you need to include.
Sticking with this resume format will help you to get noticed by employers and ensure that they can quickly see the benefit of hiring you.
Now, lets walk through a step-by-step guide on how to write your own winning resume.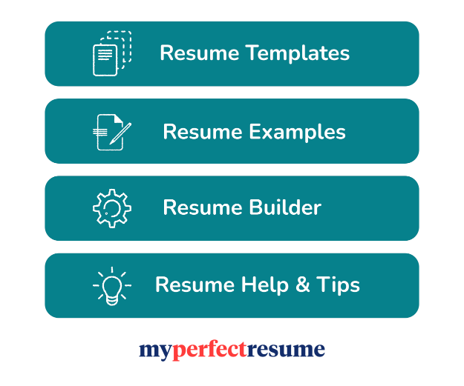 Fundraising resume layout and format
If you want to get noticed in the job market, you have to pay attention to the format and layout of your resume.
Essentially your resume needs to look highly polished, and provide hiring managers with an easy reading experience.
Use these resume formatting tips to get a head start on this.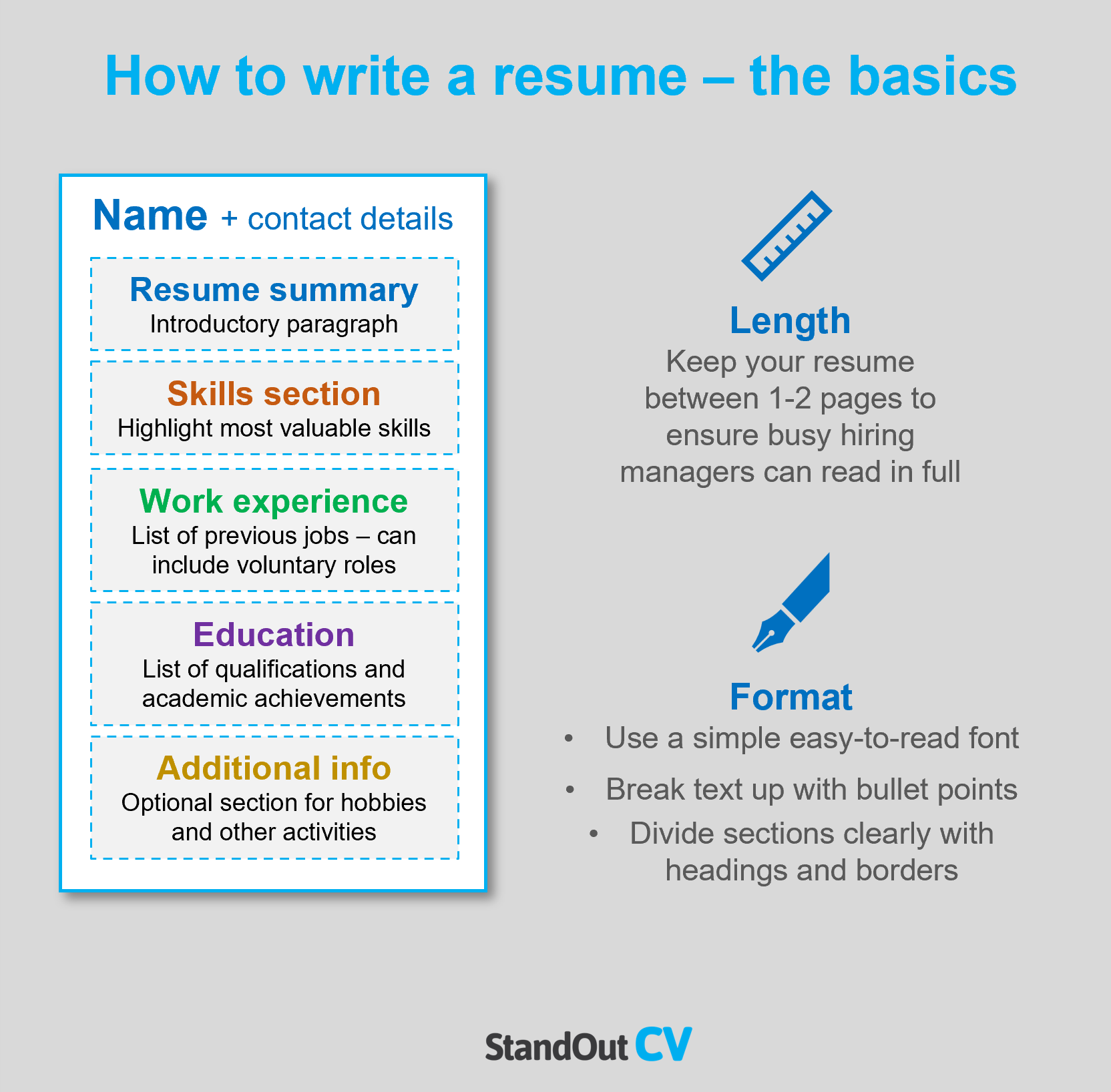 Formatting your resume for success
Length: Attention spans in recruitment are notoriously short, so keep your resume short and sweet. There's no exact rule for resume length, but aim for 2 pages or less if you want to ensure yours gets read in full.
Font & readability: The key to a good resume is readability. To make your resume easy to read, use a clear and uncomplicated font, and break up the text with bullet points and short paragraphs.
Layout & Structure: While creating an attractive resume, it is crucial not to compromise functionality for design. To ensure both, use bold headings and borders to structure the page into clear sections.
Photos: Although it is not compulsory to include a photo in your resume in the USA, it can be advantageous if you are applying to companies in creative industries.
Quick tip: Achieving a professional look for your resume can be difficult and time-consuming. If you want to create an attractive resume quickly, try our partner's Resume Builder and use one of their eye-catching resume templates.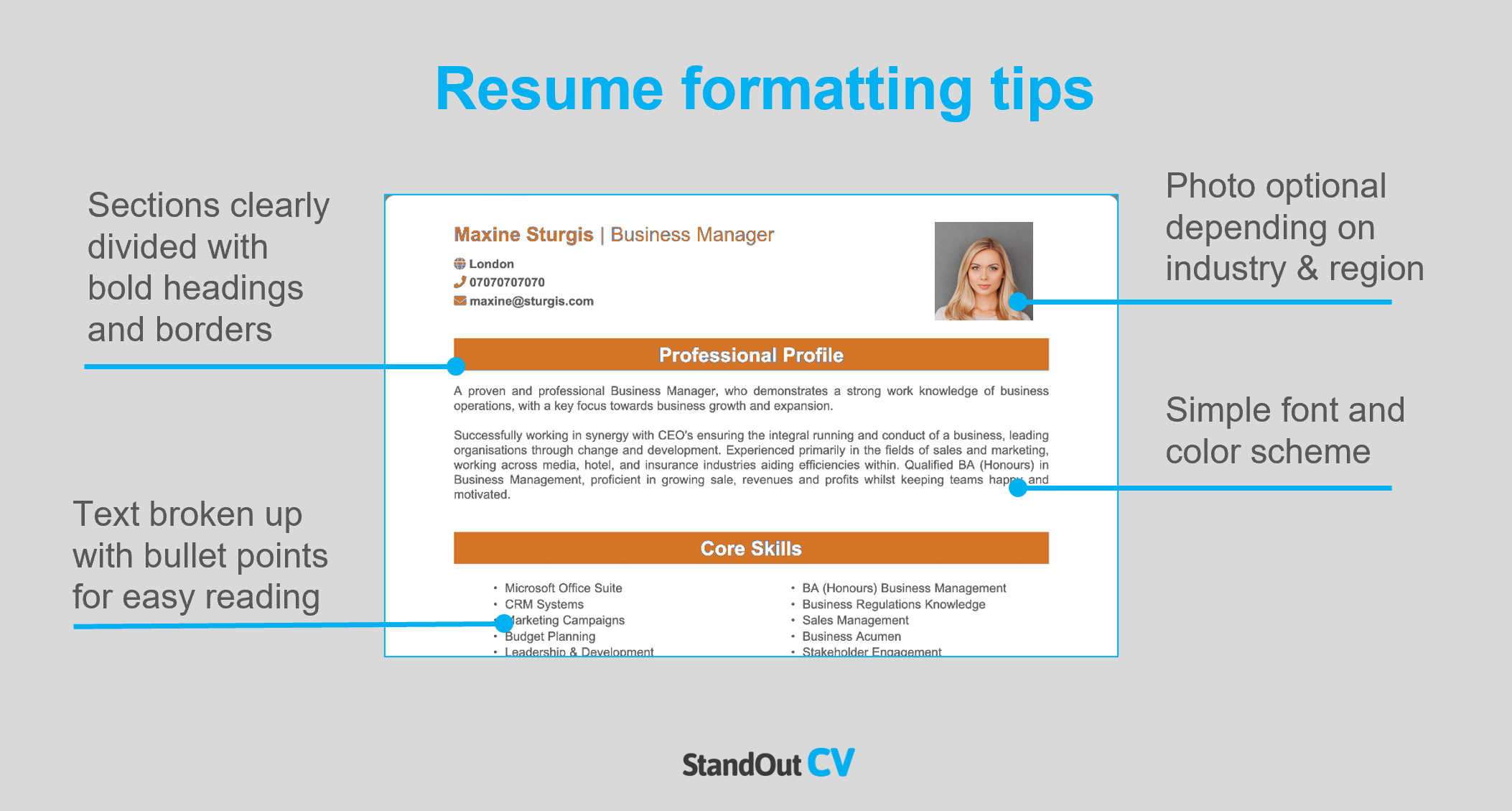 Resume layout
Here's an overview of the sections you should add when writing your resume.
Name and contact details – Stick these details at the top, so they are easy to find.
Resume summary – A punchy paragraph summarizing your skills and knowledge, enticing recruiters to read more of your resume.
Skills section – Short list of your most valuable skills, enabling recruiters to quickly spot your suitability.
Work experience – Showcase your previous employment, starting with your most recent roe and working backwards – voluntary work and college placements can be included if you have no paid experience.
Education – A summary of your most relevant qualifications and academic achievements
Additional info – An optional section for that other attributes that may boost your application, such as hobbies or clubs
Here's what to include in each part of your resume.
Contact Details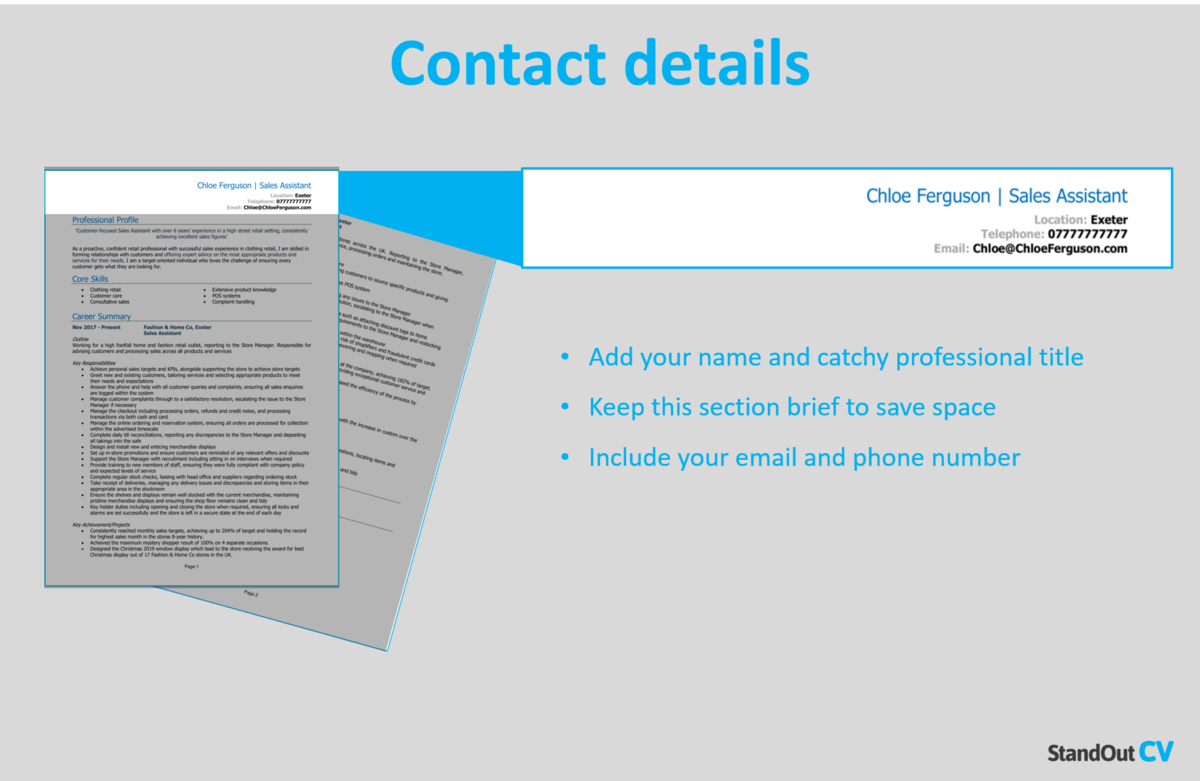 Make it easy for hiring managers to contact you by adding your contact details to the top of your resume.
Keep this section small to save space and include the following.
Name and profession title
Telephone number – Ideally your cell phone so you can answer quickly.
Location – Add your general location such as LA or New York
Email address – Use a professional looking one with no nicknames.
You can add a link to your LinkedIn profile if you have one – you do not need to include personal details like date of birth or marital status.
Fundraising Resume Summary
The resume summary is a short paragraph at the top of your resume, and it's purpose is to grab recruiter's attention and make sure they keep reading it.
To make your summary work, ensure that you provide a high-level summary of your skills and experience – and tailor it to reflect the requirements of the jobs you are applying for.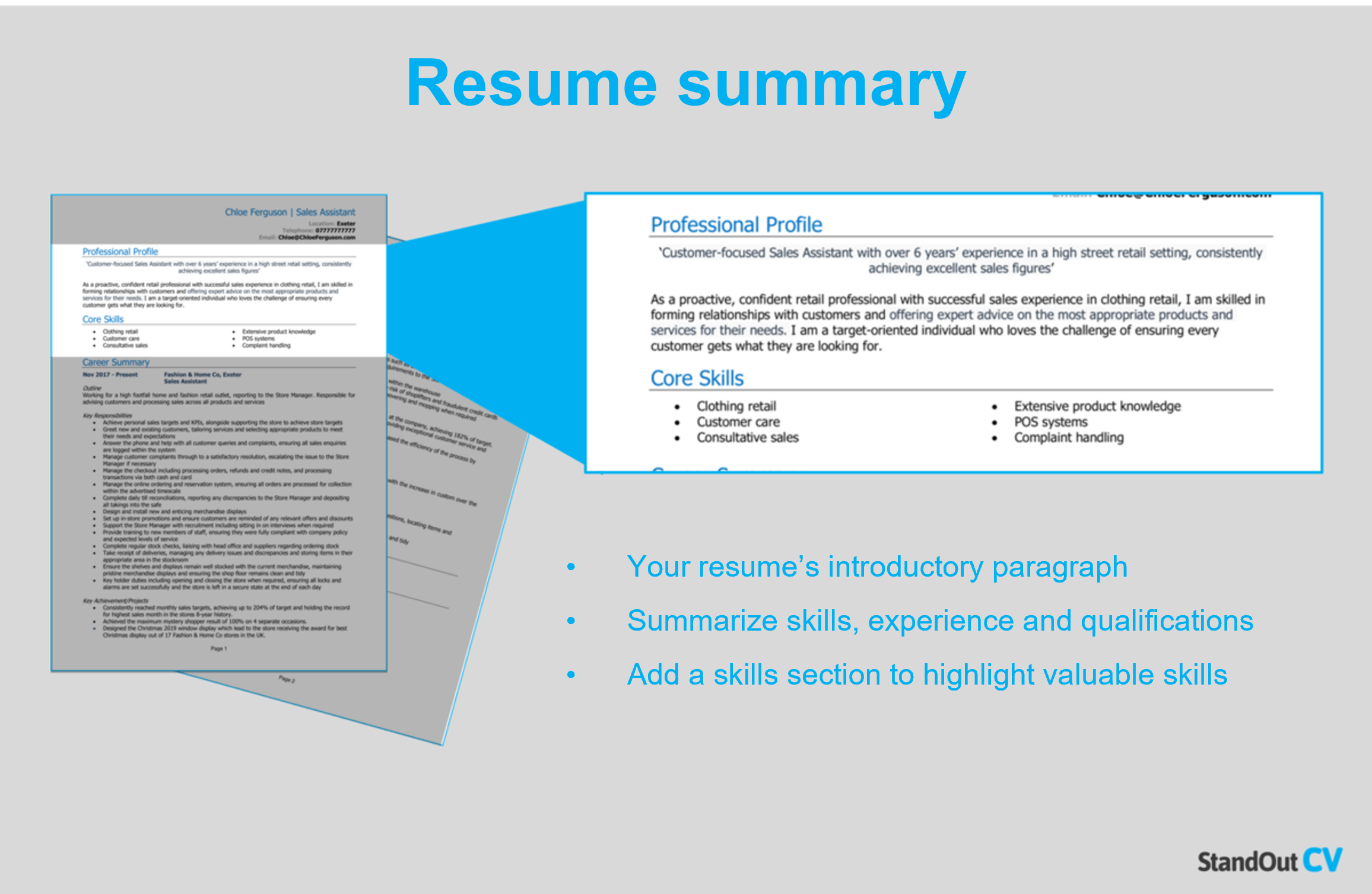 How to create a resume summary that will get you noticed:
Keep it short: To capture a recruiter's attention and keep them interested in your resume, limit your summary to 4-7 lines as you only have a few seconds to make an impression
Tailor to target jobs: Tailor your resume to your target jobs by studying the job description and adding as many matching skills as you can.
Avoid using cliches: Recruiters look for facts in resumes, such as hard skills and qualifications – so, leave out the meaningless cliches like "hard worker who works well in a team and individually"
Example resume summary for a Fundraising Manager
Compassionate Fundraising Manager with experience in applying a holistic approach that emphasizes building and nurturing long-term relationships with donors who support the organizational missions. Adept at executing strategic action plans to drive fundraising efforts, such as hosting gala events, and submitting grant applications, soliciting major gifts from potential donors, and supporting donor community engagement. Focused on devising ingenious ways to raise awareness through impactful marketing strategies and promotional campaigns.
What to include in your Fundraising resume summary?
Summary of experience: Briefly describe the work you have performed in the past and the contributions you have made to the organizations you have worked for.
Relevant skills: Highlight your skills which are most relevant to Fundraising jobs, to ensure that recruiters see your most in-demand skills as soon as they open your resume.
Qualifications: If your job requires any qualifications such as a professional course or a college degree, mention it briefly in your summary.
Quick tip: Choose from hundreds of pre-written summaries across all industries, and add one to your resume with one-click in our partner's Resume Builder. All written by recruitment experts and easily tailored to suit your unique skillset and style.
Core skills section
Sitting just underneath your resume summary, your core skills section gives recruiters 4-10 of your most in-demand skills in just a glance.
As Fundraising jobs may get hundreds of applications, this is a great way to stand out and quickly grab hiring managers' attention.
It should be made up of 2-3 columns of bullet points and highlight attributes that are hyper-relevant to the jobs you are aiming for.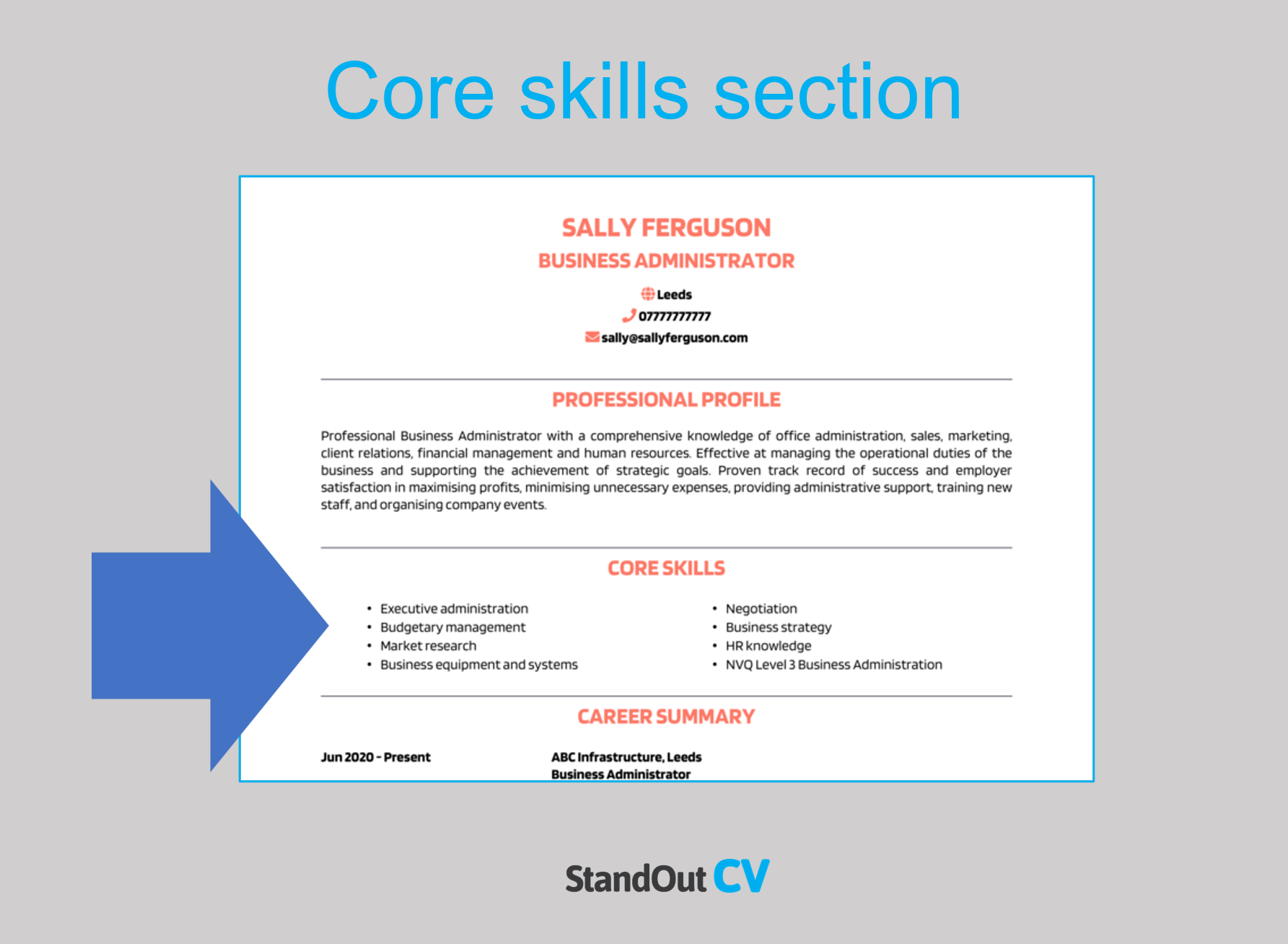 Best skills for your Fundraising resume
Donor Management – Managing relationships with donors, including cultivating, soliciting, and stewarding gifts.
Grant Writing – Writing clear and compelling grant proposals, including the research, analysis, and writing skills needed to convey a project's objectives, budget, and impact.
Event Planning – Planning and executing fundraising events, including budgeting, marketing, logistics, and guest management.
Strategy Management – Developing and implementing fundraising strategies, including setting fundraising goals, tracking progress, and adjusting plans based on performance.
Digital Marketing – Maintaining knowledge of digital marketing techniques, including social media marketing, email marketing, and online fundraising platforms.
Data Analysis – Analyzing donor data, including donation history, engagement levels, and demographics, to inform fundraising strategies.
Research – Conducting research on potential donors, including prospect research, market research, and industry trends.
Donor Cultivation – Cultivating relationships with donors, including identifying donor interests, responding to donor inquiries, and managing donor recognition programs.
Quick tip: Our partner's Resume Builder contains thousands of in-demand skills for every profession that can be added to your resume in seconds – saving you time and greatly improving your chances of landing job interviews and getting hired.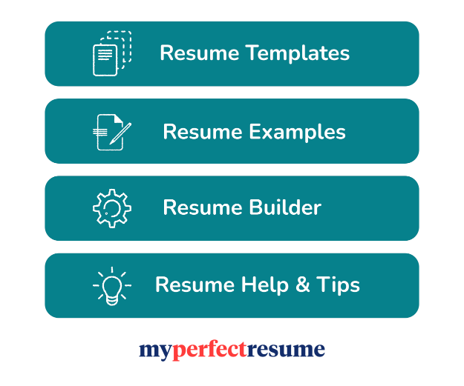 Work experience
So, you've got the recruiter interested with your catchy summary… Great work.
Now it's time to show them the impact you make in the workplace by listing out your previous jobs and what you achieved in each one.
If you have tons of experience, you can condense this part down to the last few years – if you are junior, then you should include as much possible (even volunteering and school work placements)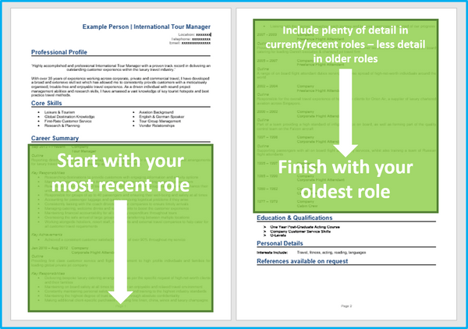 Structuring your jobs
Resume job descriptions contain lots of information, so its crucial to structure them well.
Use the structure below to ensure hiring managers can consume the information easily.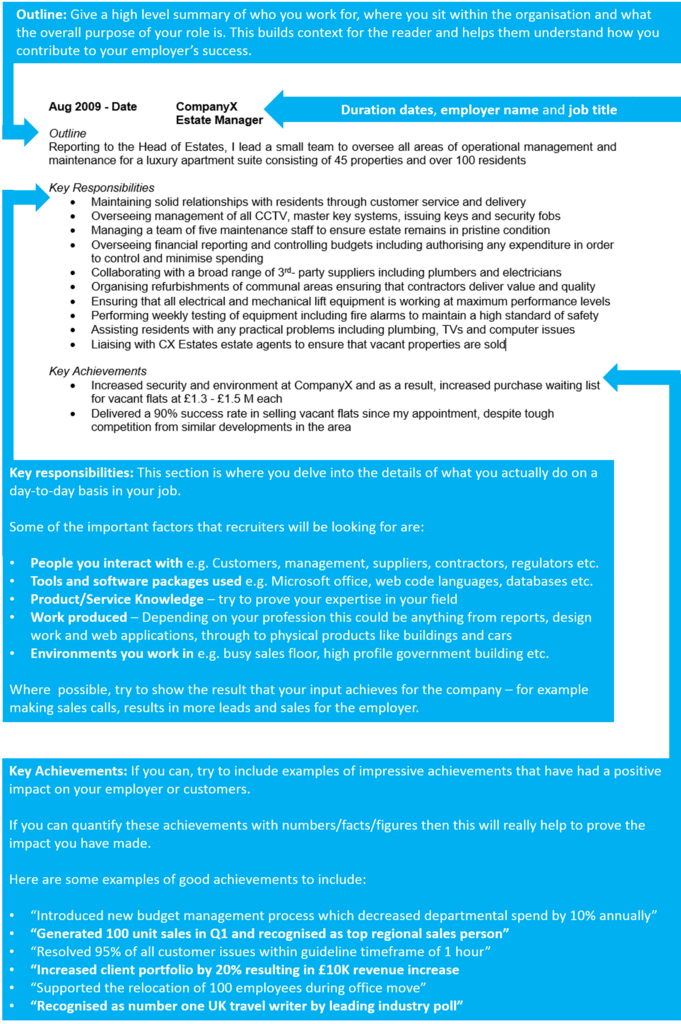 Job outline
Start with a 1-2 sentence outline of the role, summarizing what the goal of your position was, who you reported to (or managed) and the type of organization you worked for.
Key responsibilities
The bulk of the role description should be comprised of bullet points that explain all of your duties in the job.
Keep the sentences short and simple to make them easy for recruiters to digest.
Key achievements
Round off each job by adding some impressive achievements you made in the role.
Anything you've done that has made a big impact on your employer will make a good impression, think; generating revenue, saving costs, or improving a product.
Quantify your achievements with number where possible e.g. "reduced call wait time by 10%"
Example job for your Fundraising resume
Outline
Manage six/seven-figure great requests to government, corporate, and foundation entities, for a non-profit, non-partisan, and social mission organization with 38M members, that helping vulnerable people meet their daily needs, expand their opportunities, and reach their full potential.
Key Responsibilities
Manage the identification, cultivation, solicitation, and stewardship of donors and prospects donors assigned within the respective fundraising channel.
Participate in efforts to establish an effective case for support/value proposition and provides feedback on how it resonates with their respective assigned donor pool.
Direct grant application processes and ensure reporting is tracked and meets donors' expectations.
Deliver fundraising programs by forging partnerships, coordinating direct mail campaigns, organizing events, and sourcing income from trusts and foundations.
Quick tip: Create impressive job descriptions easily in our partner's Resume Builder by adding pre-written job phrases for every industry and career stage.

Education section
After your work experience, add your education section.
If you are an experienced professional, you can keep this part short – adding basic details of each qualification.
If you have little or no experience, bulk this section up by adding more detail and highlight important skills and knowledge for your target jobs.
Additional information
At the end of your resume, you can add any extra information that might be relevant to the jobs you are applying for.
This could be hobbies, interests, publications, clubs or memberships.
This section is optional and doesn't need to be added if you have nothing more relevant to add.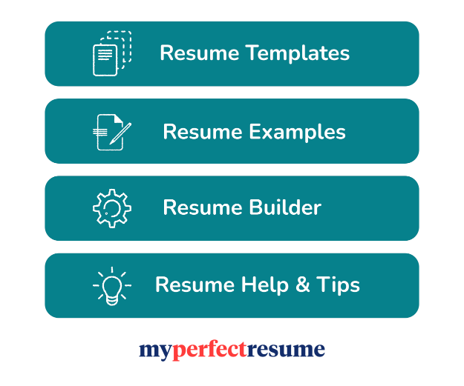 Writing your own Fundraising resume
Following the steps in this guide will help you to create a winning Fundraising resume and bag lots of interviews.
If you want some more help through the process, try our partner's Resume Builder for expert guidance and tons of pre-written resume content.
Good luck with your job search!