Have you got what it takes to manage and maintain an entire fleet of vehicles and those who drive them?
Then you need to highlight your leadership, communication, and organization skills on a resume that will drive the recruiter to invite you in for an interview.
If you're not sure how to create such an impressive application, this guide is for you. Check out all our top tips and writing advice below, complete with our fleet manager resume example.
Contents
| | |
| --- | --- |
| How to write your Fleet Manager resume | |

Fleet Manager Resume Example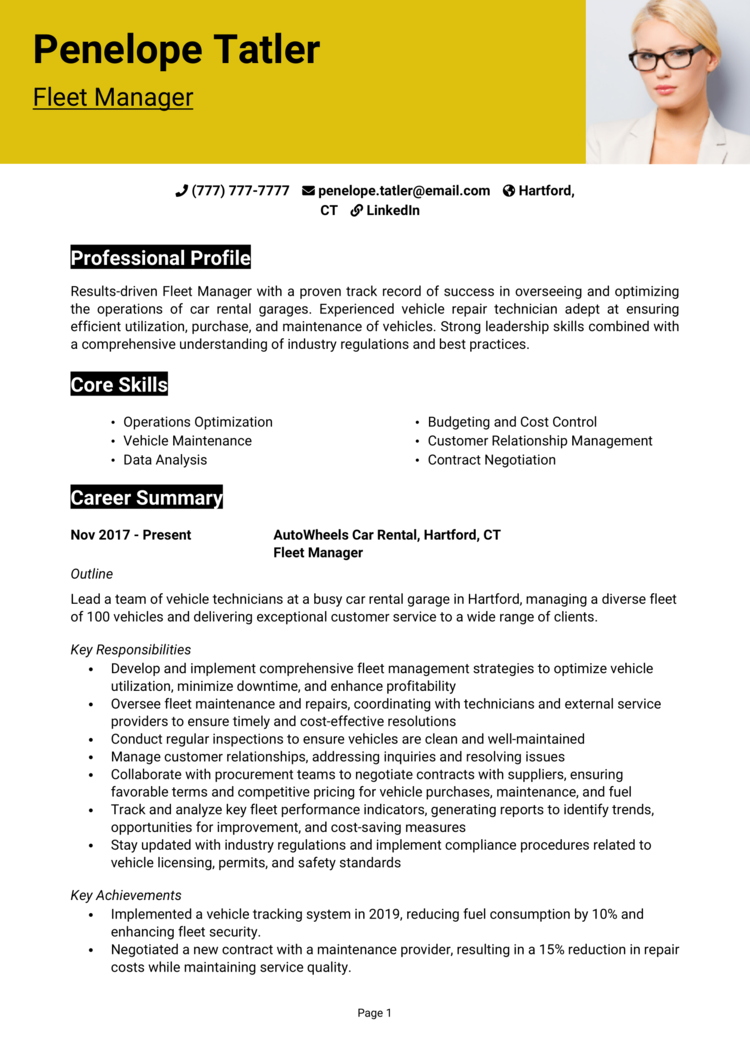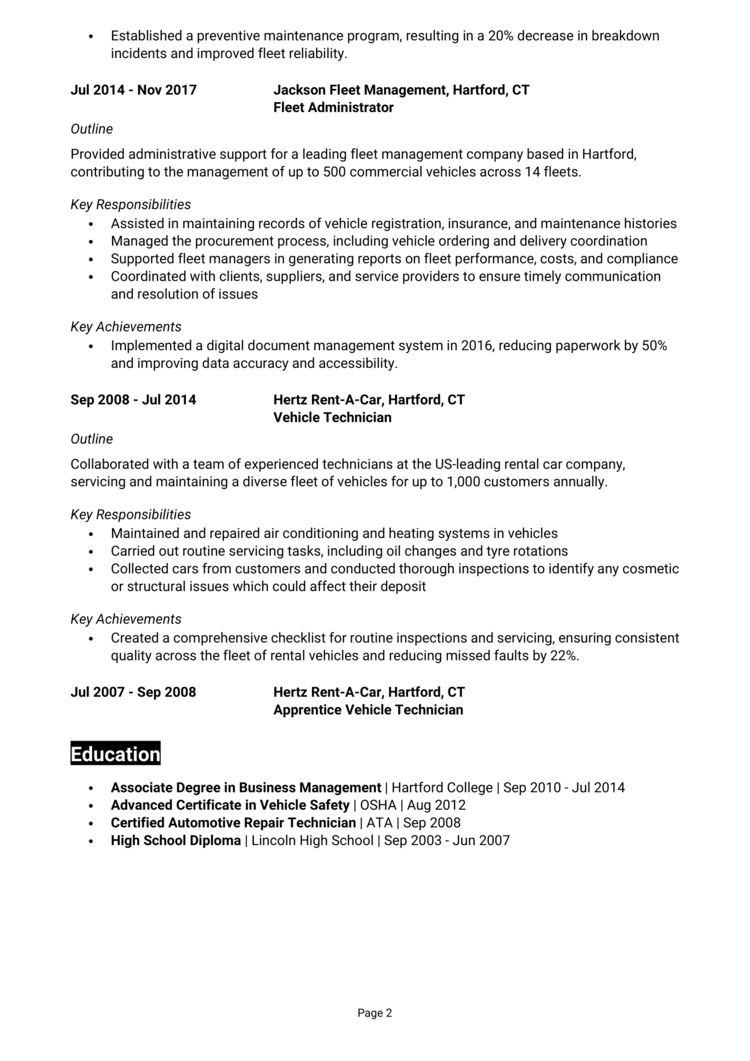 The example Fleet Manager resume above shows you how a professional resume should look, along with the type of content it should contain.
You can see that the information is well-organized across the page and its easy for busy recruiters to see the candidate's important skills.
Keep this in mind when writing your own resume.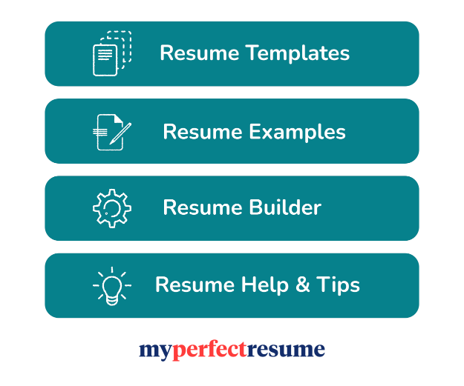 Fleet Manager resume layout and format
Formatting and structuring your resume correctly is key to landing job interviews.
Your resume needs to look attractive, but more importantly it needs to be easy for recruiters and hiring managers to read and digest the information.
These tips will help you to do that: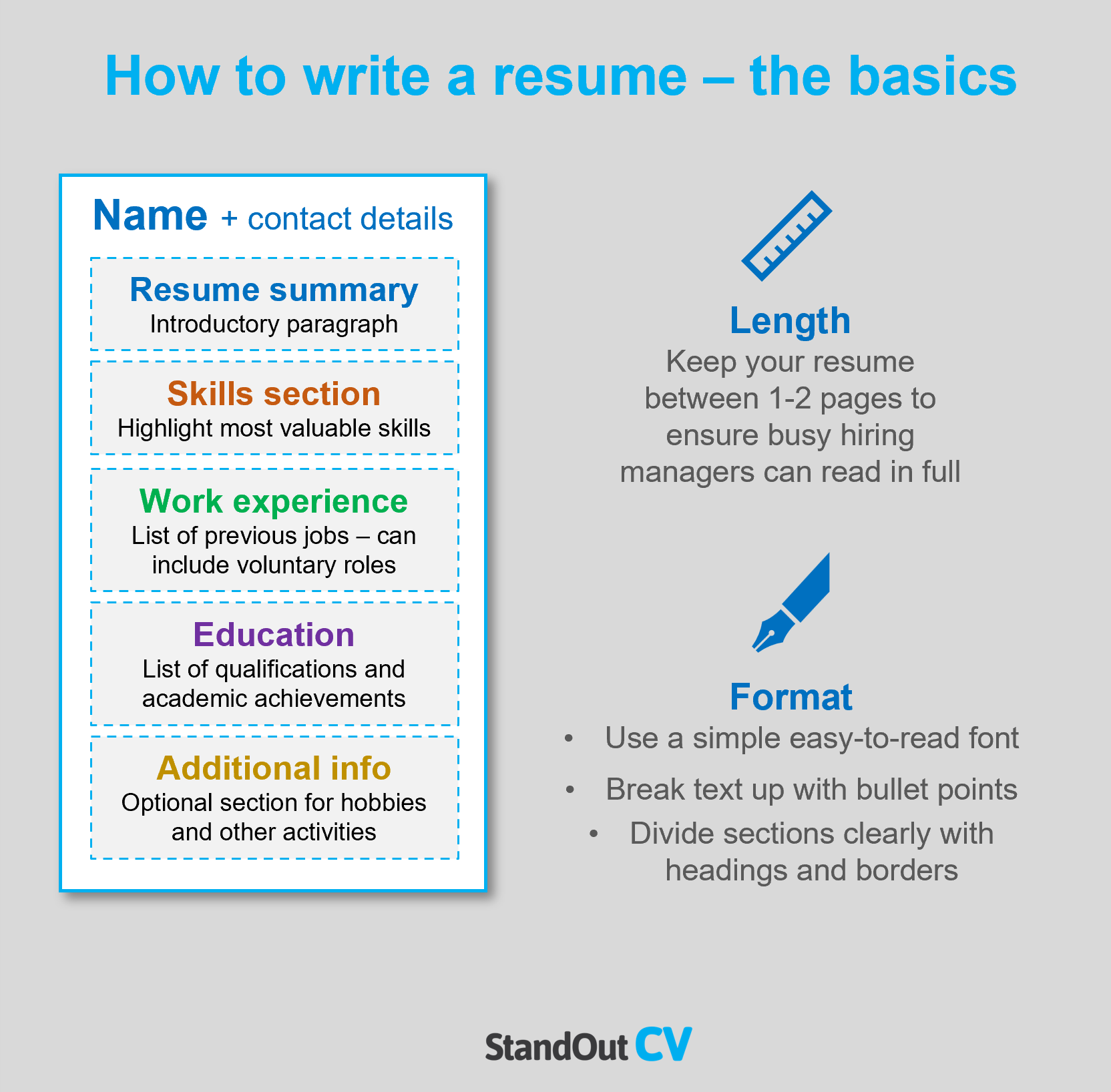 Formatting your resume
Length: To ensure that recruiters will read all of your resume, limit its length to 2 pages – as they someteimes read hundreds of resumes daily.
Font & readability: The key to an effective resume is its readability, so it's best to use a clear and simple font and format it with bullet points and short paragraphs to make it easy for recruiters to read through quickly.
Layout: Hiring managers should be able to skim through your resume easily and pinpoint the information they want quickly. To help them do this, organize the page into clear sections with bold headings and dividing borders. The design should be clutter-free and professional-looking, with a calm color scheme.
Photos: While a photo is not usually necessary on your resume in the United States, it may be beneficial to include one in regions and industries where it is customary.
Quick tip: Achieving a professional look for your resume can be difficult and time-consuming. If you want to create an attractive resume quickly, try our partner's Resume Builder and use one of their eye-catching resume templates.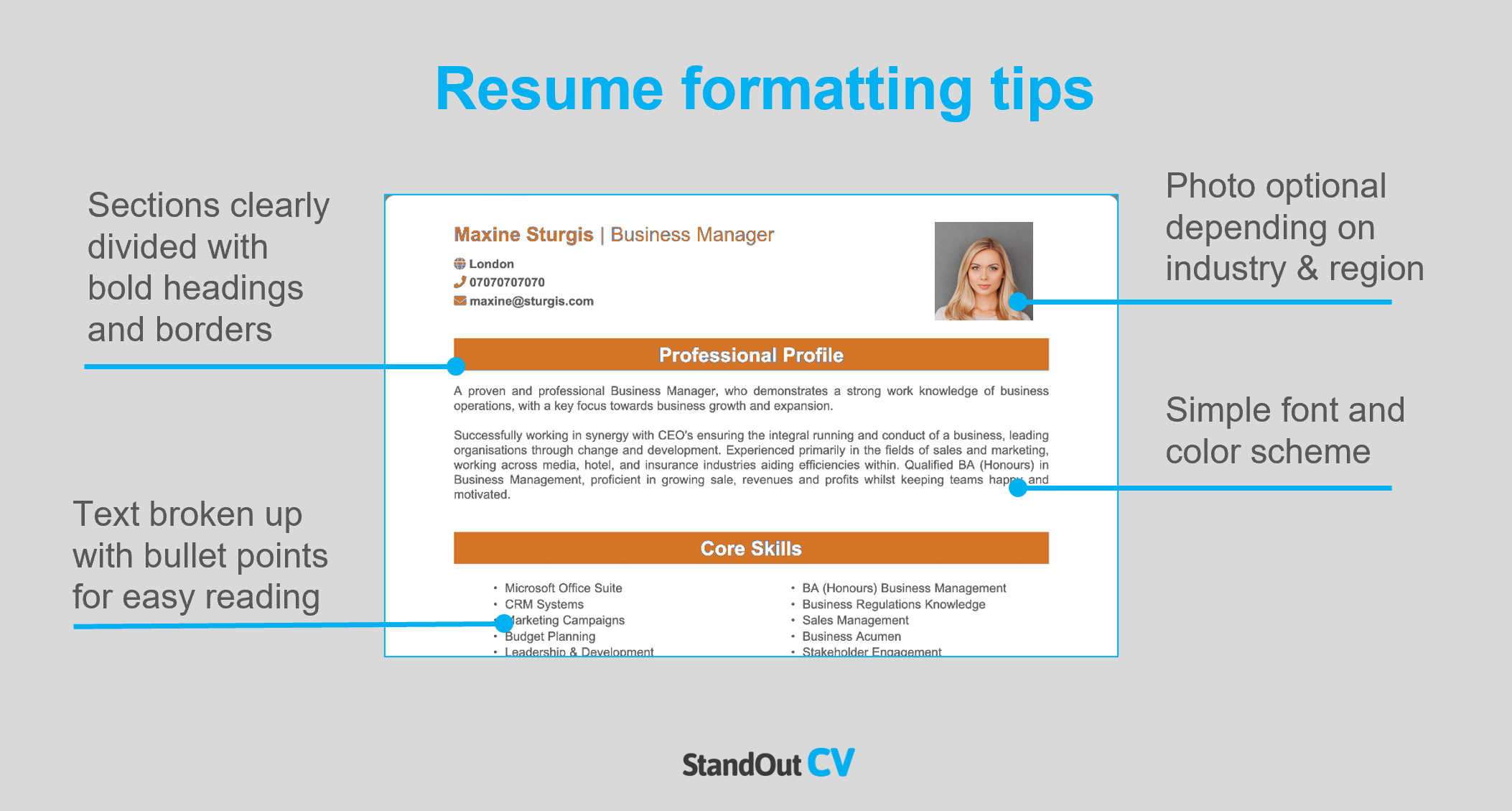 Resume layout
Your resume should include the following sections to give recruiters the information they require:
Name and Contact Details – Place your contact information at the top of your resume to make it easy for employers to get in touch with you.
Resume Summary – Write a brief introduction at the beginning of your resume that summarizes your most important qualifications and highlights why you are the ideal candidate for the job.
Skills Section – Include a concise list of your most relevant and impressive skills to quickly grab the attention of potential employers.
Work Experience – List your previous work experiences in reverse chronological order, including any volunteer work or college placements.
Education – List your educational qualifications and any professional training you have received.
Additional Information – This section is optional, but you can include details about your interests, hobbies, or any other relevant information that can make you stand out from other applicants.
Here's what to add to each section of your Fleet Manager resume.
Contact Details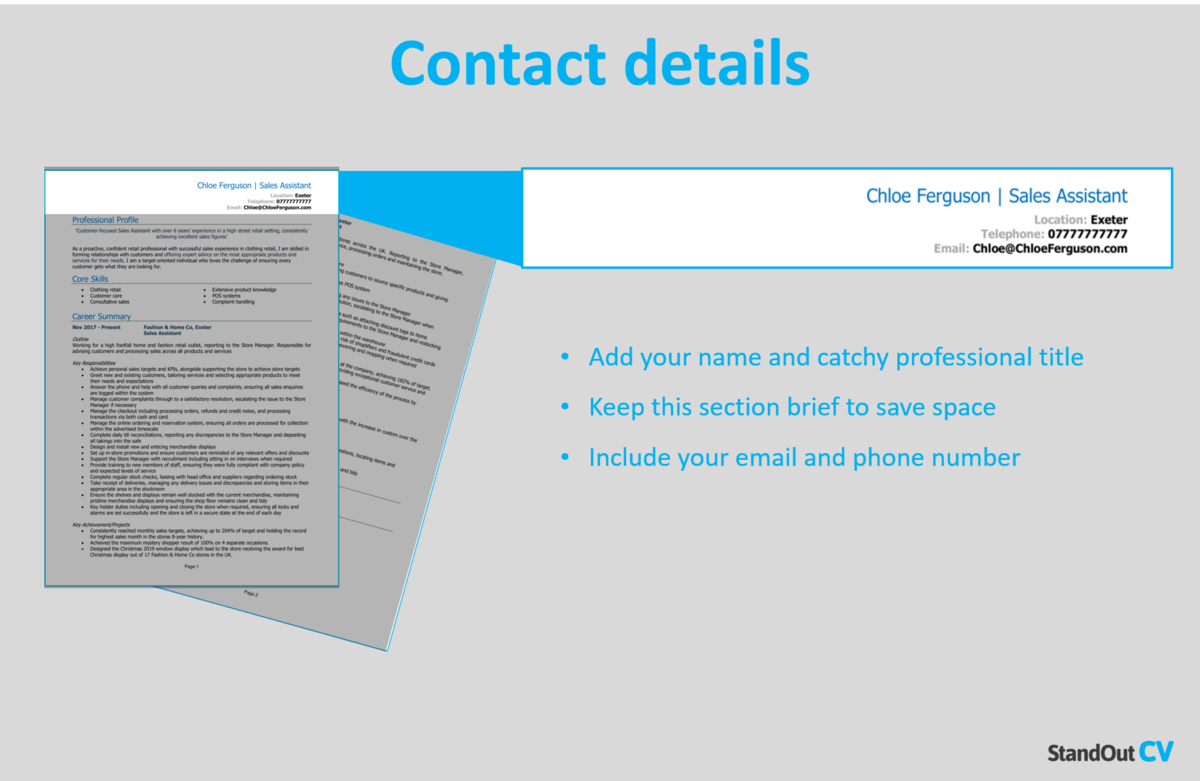 Add your name and contact details to the header of your resume, so that anybody reading can easily see how to contact you.
Name and profession title
Cell phone number – or any number you are easily reachable on
Location – Add your local area such as Washington or San Diego – not your full address as that will take up too much space.
Email address – Use a professional looking address.
You can add a link to your LinkedIn profile if you have one – you do not need to include personal details like date of birth or religion.
Fleet Manager Resume Summary
The resume summary is a short paragraph at the top of your resume, and it's purpose is to grab recruiter's attention and make sure they keep reading it.
To make your summary work, ensure that you provide a high-level summary of your skills and experience – and tailor it to reflect the requirements of the jobs you are applying for.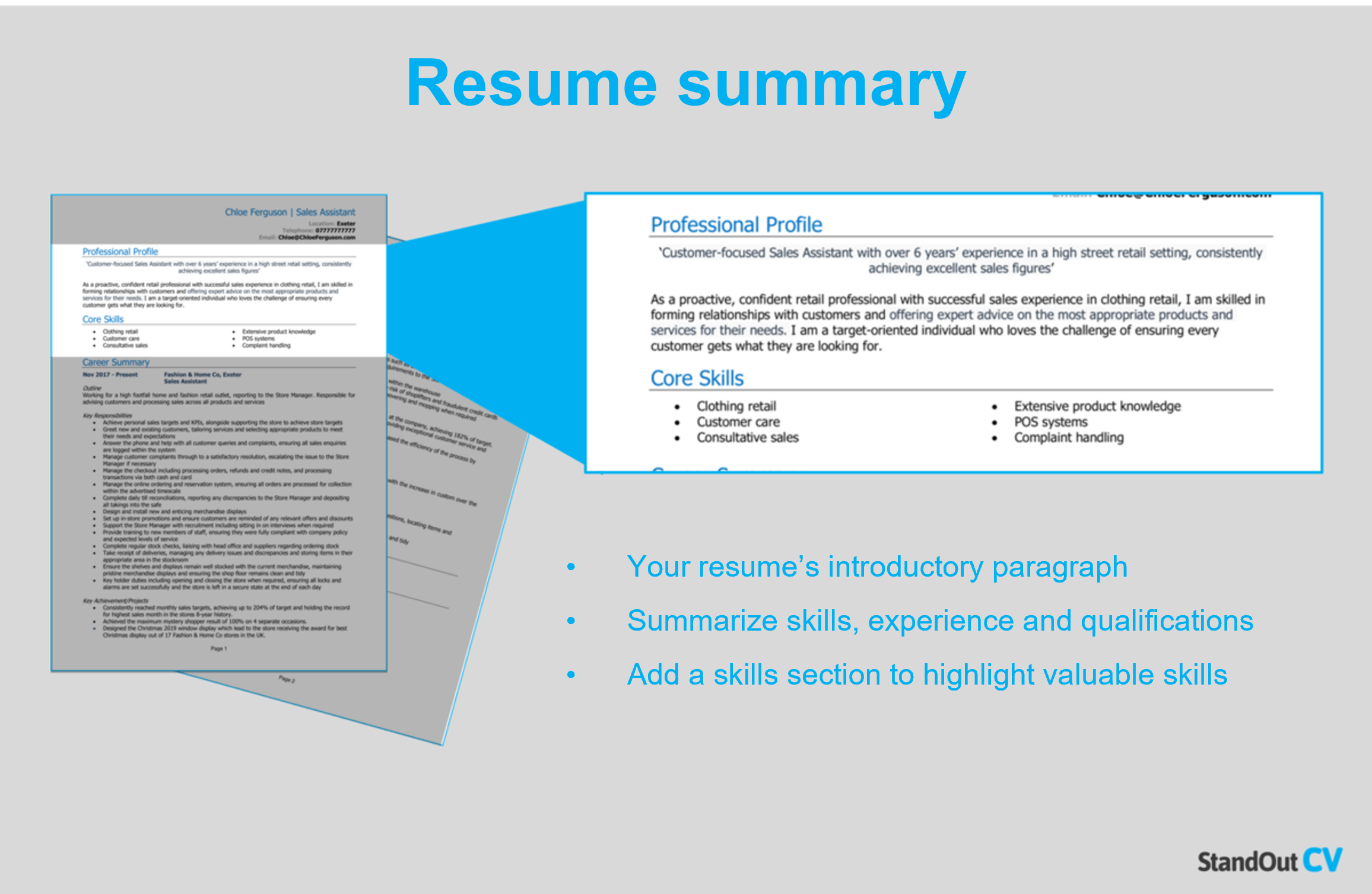 How to create a resume summary that will excite recruiters:
Keep it short: Attention spans are short in the job market, so keep your summary brief and high-level at around 4-7 lines – This is just enough to catch the eye of rushed hiring managers.
Tailor to target jobs: Ensure your profile makes an impact by matching it closely to the requirements of the job description, copying as many key terms as possible.
Avoid using cliches: Recruiters always see cringey cliches like "hardworking guru who works well in a team or individually" – they don't mean much to anyone, so focus your summary on tangible skills and experience.
Fleet Manager resume summary example
Results-driven Fleet Manager with a proven track record of success in overseeing and optimizing the operations of car rental garages. Experienced vehicle repair technician adept at ensuring efficient utilization, purchase, and maintenance of vehicles. Strong leadership skills combined with a comprehensive understanding of industry regulations and best practices.
What to include in your Fleet Manager resume summary?
Summary of your experience: Provide a summary of the kind of work you have previously done, along with the benefits you have delivered to the organizations you worked with.
Relevant skills: Skills that are highly relevant to Fleet Manager work should be made prominent throughout your summary.
Qualifications: If your job requires any qualifications such as a professional course or a college degree, mention it briefly in your summary.
Quick tip: Choose from hundreds of pre-written summaries across all industries, and add one to your resume with one-click in our partner's Resume Builder. All written by recruitment experts and easily tailored to suit your unique skillset and style.
Core skills section
In addition to your resume summary, your core skills section provides an easily digestible snapshot of your skills – perfect for grabbing the attention of busy hiring managers.
As Fleet Manager jobs might receive a huge pile of applications, this is a great way to stand out and show off your suitability for the role.
It should be made up of 2-3 columns of bullet points and be made up of skills that are highly relevant to the jobs you are targeting.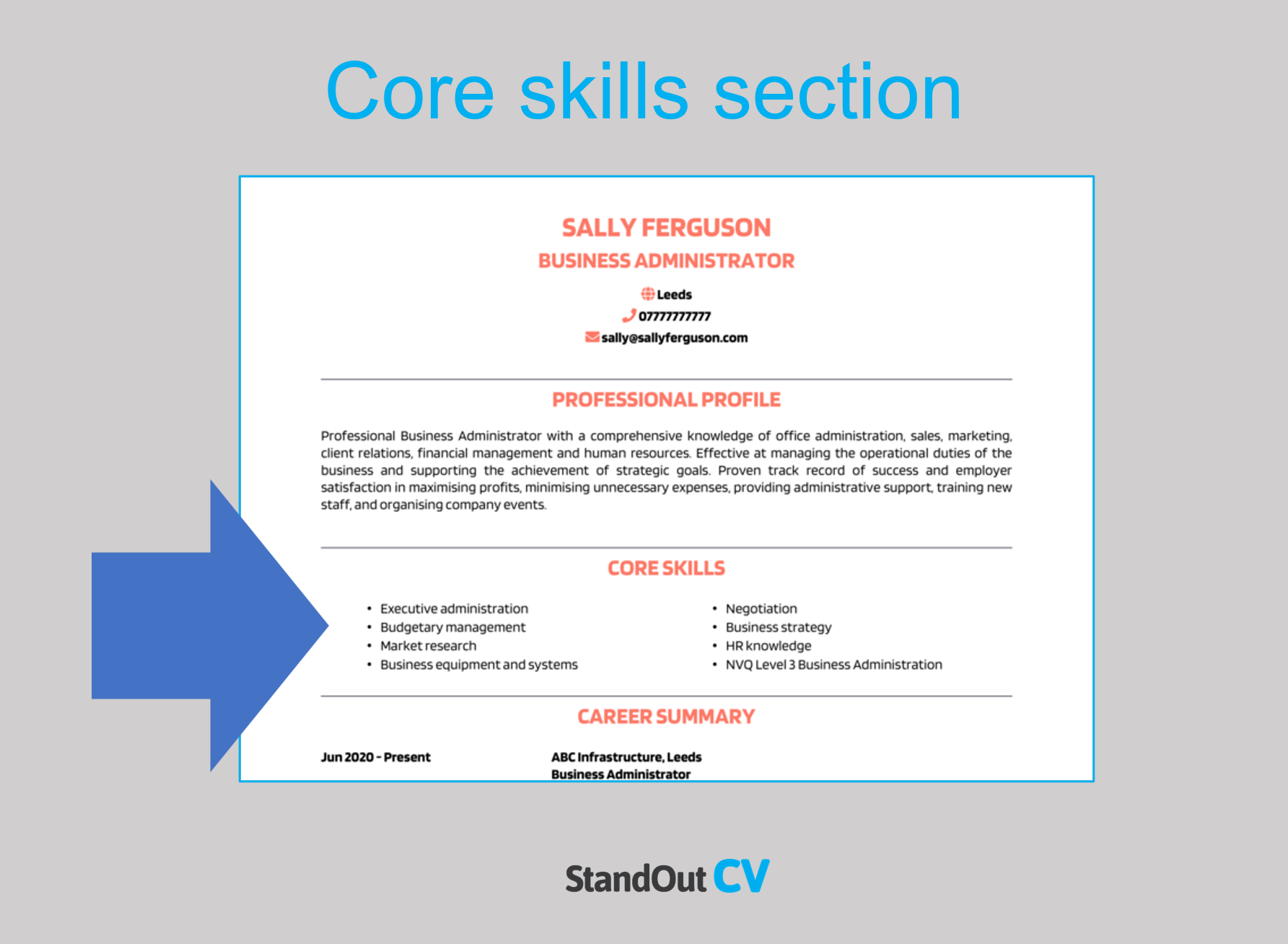 Best skills for your Fleet Manager resume
Fleet Management Software – Using fleet management software to track vehicle data, maintenance schedules, and fuel efficiency, ensuring optimal fleet performance.
Vehicle Maintenance – Overseeing preventive maintenance programs and repairs, minimizing vehicle downtime, and ensuring fleet safety and compliance.
Budgeting and Financial Management – Creating and managing budgets for fleet operations, optimizing costs while maintaining fleet performance and efficiency.
Regulatory Compliance – Utilizing knowledge of federal, state, and local regulations related to commercial vehicles, ensuring compliance with safety, environmental, and licensing requirements.
Data Analysis – Analyzing fleet data, including fuel consumption, maintenance records, and vehicle utilization, to identify areas for improvement and cost-saving opportunities.
Vendor Management – Negotiating and managing contracts with vehicle suppliers, maintenance providers, and other fleet-related vendors.
Risk Management – Identifying potential risks associated with fleet operations and implementing strategies to mitigate risks and ensure driver safety.
Team Leadership – Managing and motivating a team of drivers and fleet maintenance personnel, ensuring productivity and adherence to company policies.
Route Optimization – Utilizing knowledge of route planning and optimization techniques to minimize fuel consumption, reduce emissions, and improve overall fleet efficiency.
Fleet Procurement – Selecting and acquiring new vehicles, evaluating factors such as fuel efficiency, reliability, and cost-effectiveness to maintain a modern and efficient fleet.
Quick tip: Our partner's Resume Builder contains thousands of in-demand skills for every profession that can be added to your resume in seconds – saving you time and greatly improving your chances of landing job interviews and getting hired.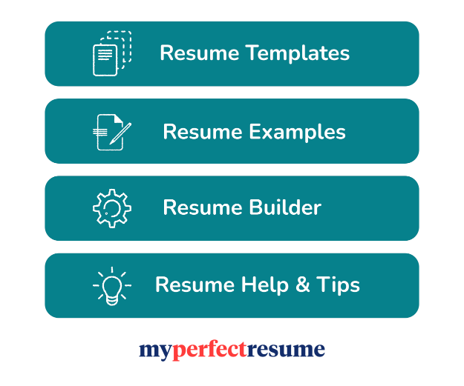 Work experience
Once you've hooked the hiring manager with your summary, you can really blow them away with you work experience.
List your previous jobs from newest to oldest to show the impact you made at each organization.
If you have years of experience, you can leave out some of the older jobs, and if you have little/no experience, you can bulk this section up with voluntary work and college placements.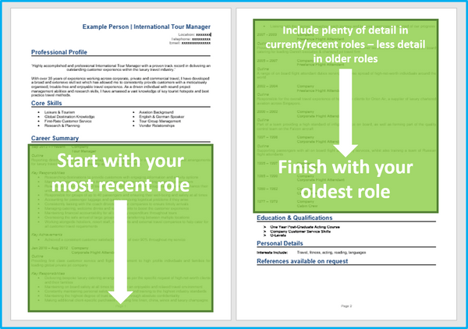 Structuring your jobs
Resume job descriptions contain lots of information, so its crucial to structure them well.
Use the structure below to ensure hiring managers can consume the information easily.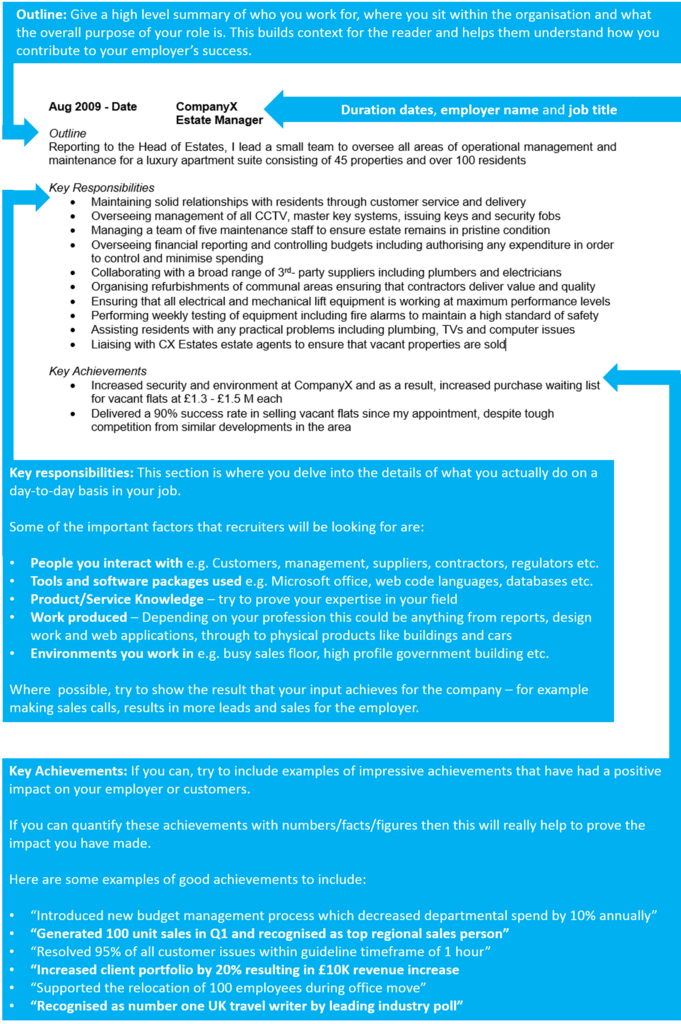 Job outline
To provide context to your jobs, begin each job with a concise summary of the organization, your role within it, and the main objectives of your position.
Key responsibilities
Then delve into the detail of your job by listing out easy-to-read bullet points which show how you apply your skills in the workplace.
Tailor these bullet points to focus on the skills and knowledge that are required in the jobs you are applying for.
Key achievements
Show employers the value you can bring to them by adding a few achievements to your jobs.
Whether you've saved the company money or improved an internal process, let recruiters know
Add some numbers to give readers a real scale of the impact, e.g. "reduced call wait time by 10%"
Example job for Fleet Manager resume
Outline
Lead a team of vehicle technicians at a busy car rental garage in Hartford, managing a diverse fleet of 100 vehicles and delivering exceptional customer service to a wide range of clients.
Key Responsibilities
Develop and implement comprehensive fleet management strategies to optimize vehicle utilization, minimize downtime, and enhance profitability
Oversee fleet maintenance and repairs, coordinating with technicians and external service providers to ensure timely and cost-effective resolutions
Conduct regular inspections to ensure vehicles are clean and well-maintained
Manage customer relationships, addressing inquiries and resolving issues
Quick tip: Create impressive job descriptions easily in our partner's Resume Builder by adding pre-written job phrases for every industry and career stage.

Education section
After your work experience, add your education section.
If you are an experienced professional, you can keep this part short – adding basic details of each qualification.
If you have little or no experience, bulk this section up by adding more detail and highlight important skills and knowledge for your target jobs.
Additional information
At the end of your resume, you can add any extra information that might be relevant to the jobs you are applying for.
This could be hobbies, interests, publications, clubs or memberships.
This section is optional and doesn't need to be added if you have nothing more relevant to add.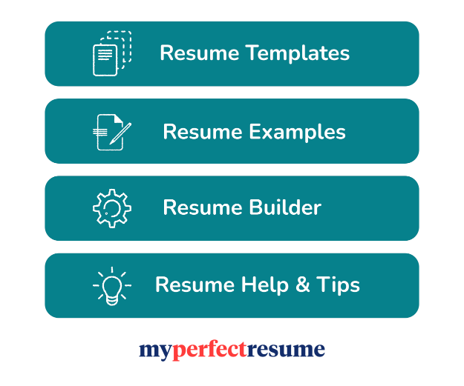 Writing your own winning Fleet Manager resume
By tailoring your resume to the specific job and industry you are targeting and ensuring that it effectively communicates your professional value, you can position yourself as a top candidate for all Fleet Manager positions.
Good luck with your job search!