If you love dogs, is there a better job in the world than being a dog sitter?
We don't think so! But as man's best friend, owners won't leave their precious pooch with just anyone. First, you need to prove you've got the experience and qualifications to care for them.
To do this, you need an impressive resume that shows you can walk the walk, and we can help you to create just that with our top tips and dog sitter resume example in the guide below.
Contents
| | |
| --- | --- |
| How to write a Dog Sitter resume | |

Dog Sitter Resume Example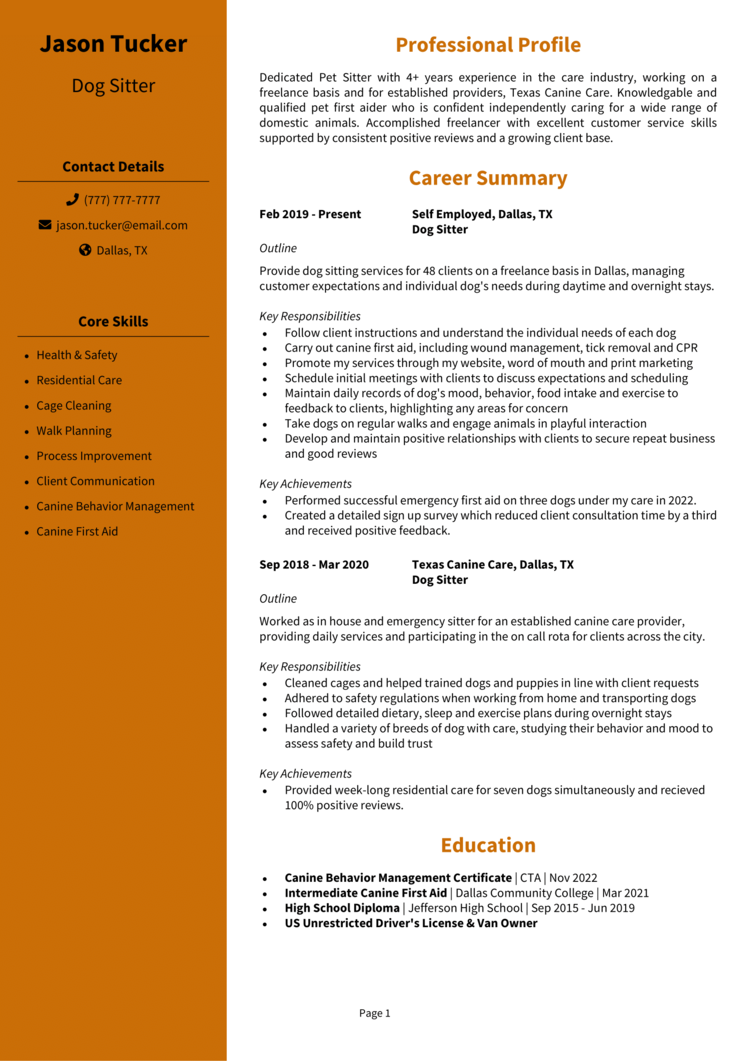 This Dog Sitter resume example shows you the most effective layout for a resume in today's job market, along with the type of content you need to include.
Stick closely to these guidelines as you write your own resume, to boost your chances of getting lots of responses, interviews and job offers.
Now lets dive into the details of how you write your own eye-catching resume…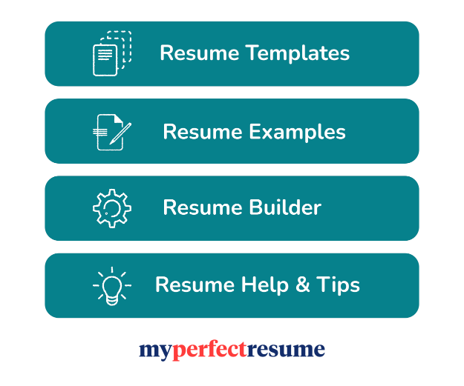 Dog Sitter resume layout and format
Formatting and structuring your resume correctly is key to landing job interviews.
Your resume needs to look attractive, but more importantly it needs to be easy for recruiters and hiring managers to read and digest the information.
These tips will help you to do that: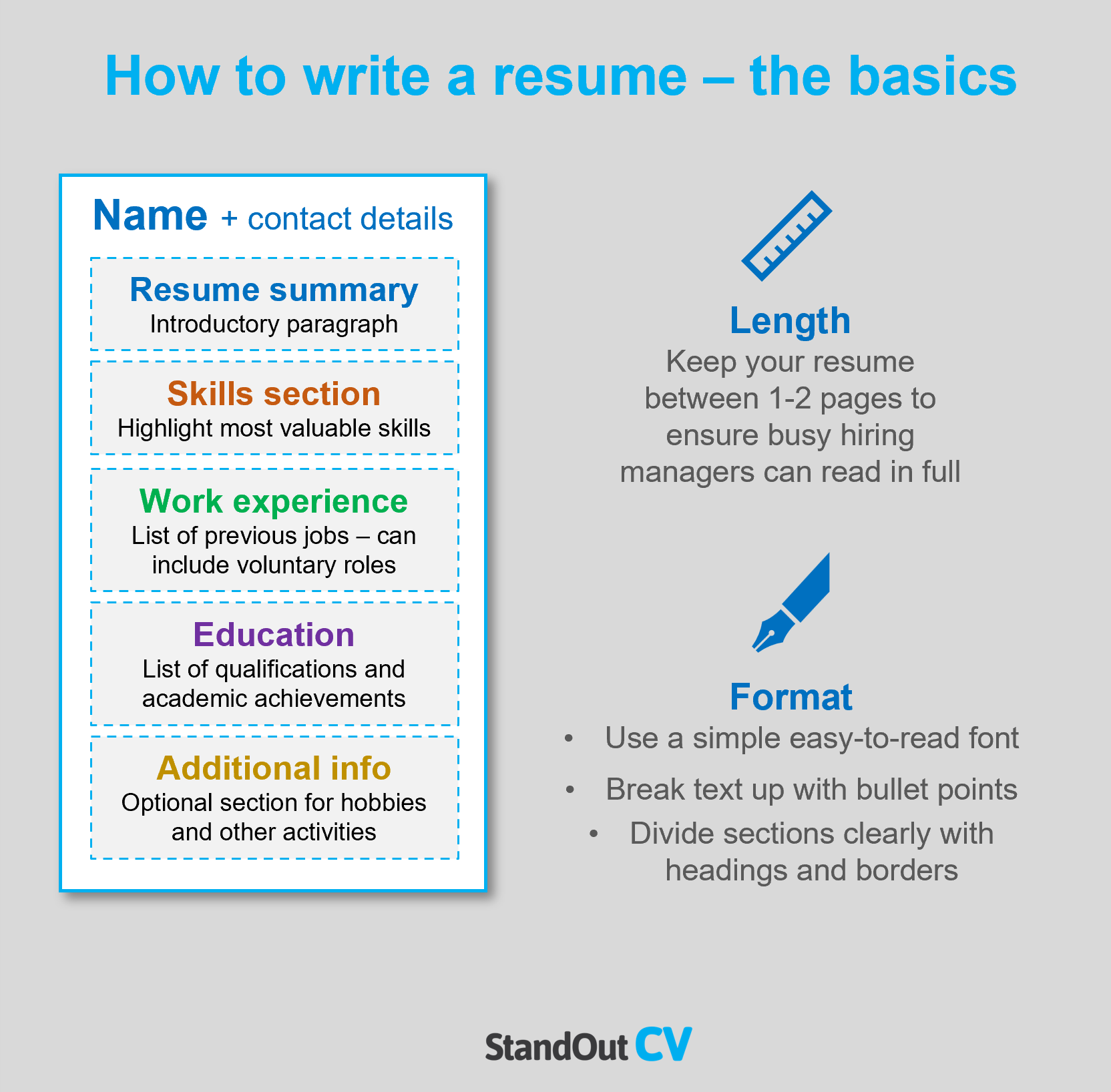 Formatting your resume
Length: Given that recruiters have to sift through tons of resumes daily, it's recommended to keep your resume brief (no more than 2 pages) to make sure it receives their full attention.
Font & readability: To create a resume that is easily digestible for hiring managers, it's essential to use an uncomplicated font and structure your content with bullet points and short paragraphs.
Layout & Structure: Your resume should look appealing – but don't overlook functionality when it comes to design. Organise the page into clear sections using bold headings and borders.
Photos: Although it is not compulsory to include a photo in your resume in the USA, it can be advantageous if you are applying to companies in creative industries.
Quick tip: Achieving a professional look for your resume can be difficult and time-consuming. If you want to create an attractive resume quickly, try our partner's Resume Builder and use one of their eye-catching resume templates.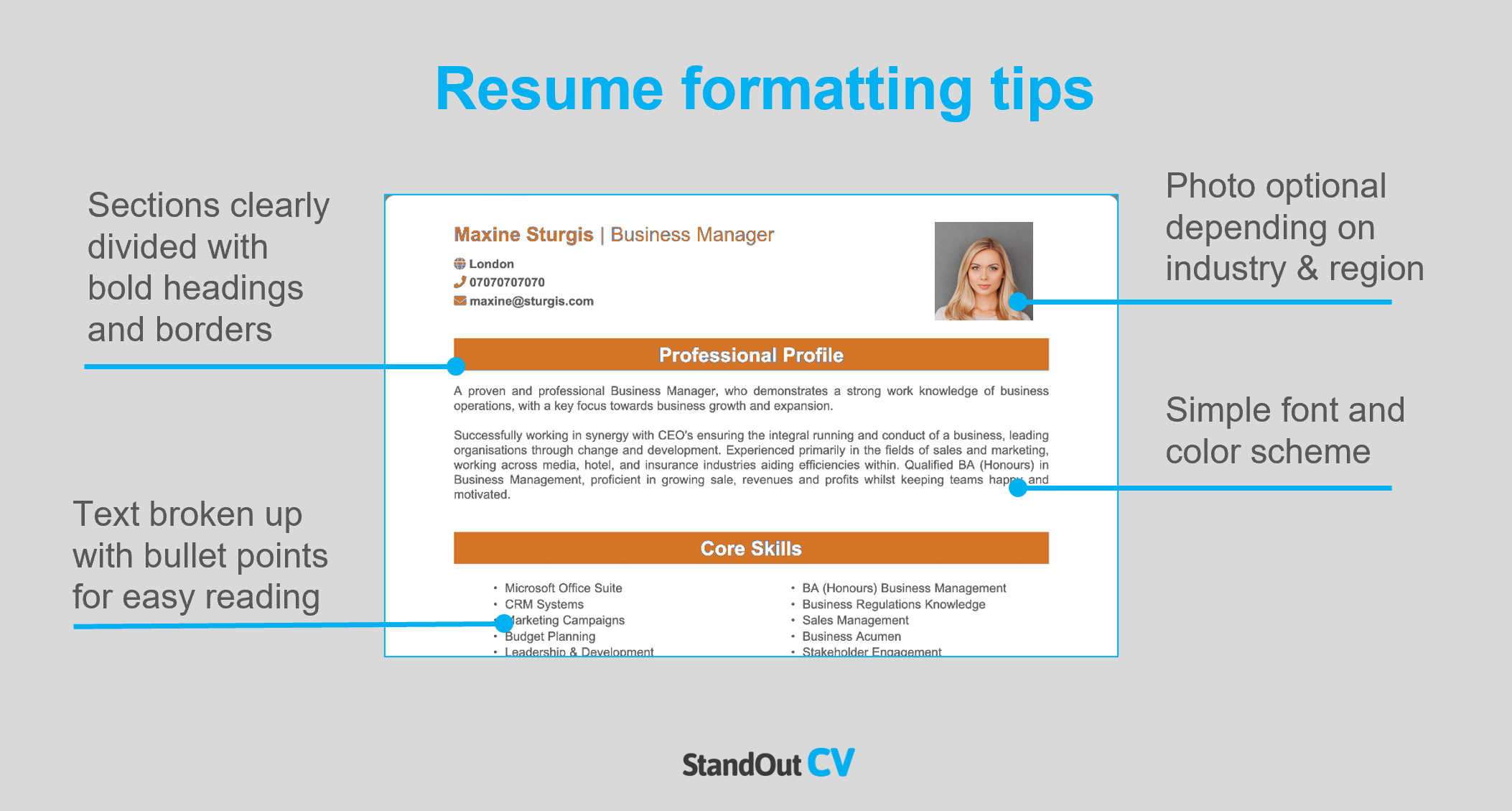 Resume layout
When writing your resume, you should always include the following sections:
Name and Contact Details – Place this information at the top of your resume to make it easy for employers to contact you.
Resume Summary – Write a brief introductory paragraph at the top of your resume summarizing why you are the best candidate for the job.
Skills Section – Create a concise list of your most important skills that can be quickly skimmed over by potential employers.
Work Experience – List your previous jobs in reverse chronological order, including volunteer work and college placements if you have no paid experience.
Education – List your educational qualifications and any professional training you have received.
Additional Information – This is an optional section for including details about hobbies, interests, or any other relevant information that may help distinguish you from other candidates.
Here's what to include in each part of your resume.
Contact Details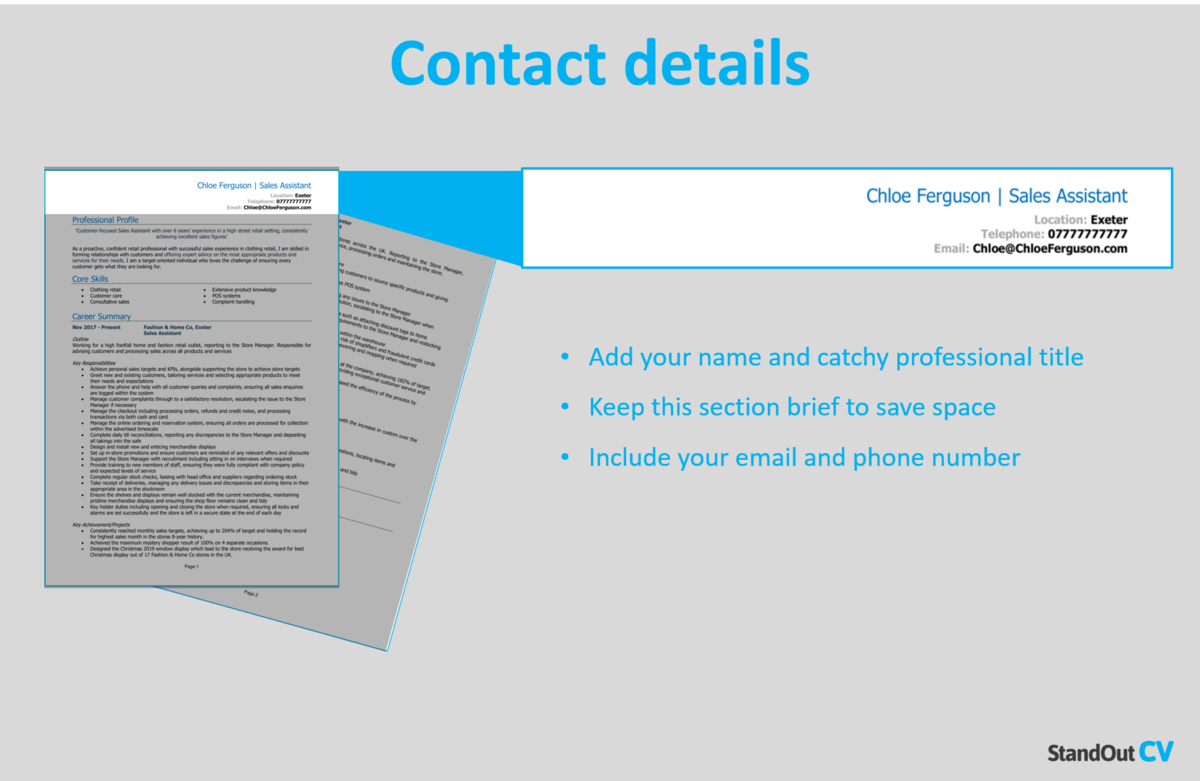 Add your name and contact details to the very top of your resume, making it easy for recruiters to get in touch
Name and profession title
Cell phone number – or another number you can answer quickly
Location – Add your local area such as San Diego or New York – not your full address as that will take up too much space.
Email address – Use your name or close variation – no nicknames from high school.
You can add a link to your LinkedIn profile if you have one – you do not need to include personal details like date of birth or marital status.
Dog Sitter Resume Summary
Make a strong first impression on recruiters by beginning your resume with a powerful summary that highlights your most valuable skills and experience.
This brief summary provides an opportunity to showcase why you're the ideal candidate for the job and persuade recruiters to read further into your resume.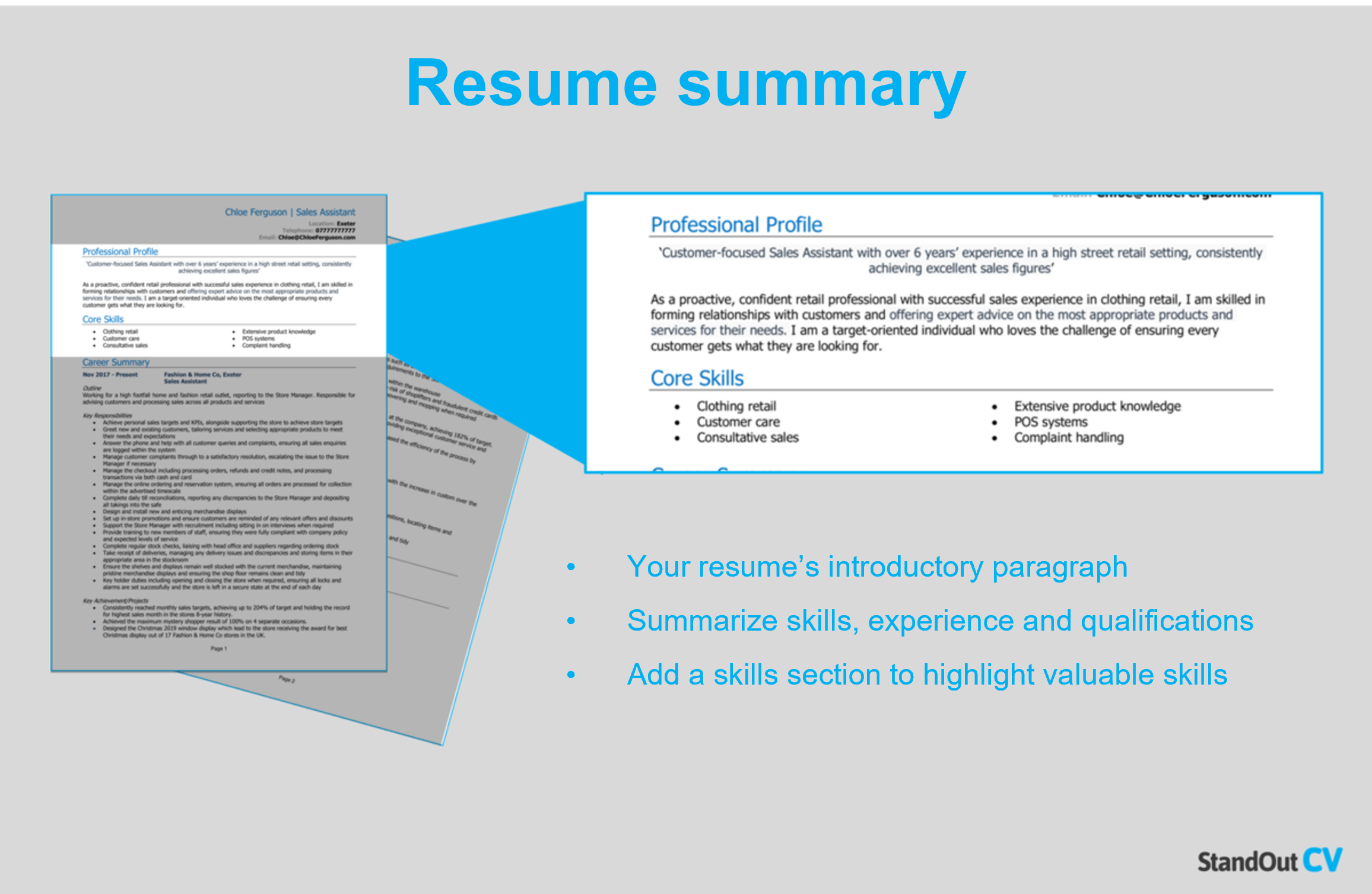 How to create a resume summary that will excite recruiters:
Keep it short: Your summary is intended to be a high-level introduction to hook readers' attention, so keep it brief (4-7 lines) – save the details for later in your resume.
Tailor to target jobs: To mirror your target jobs, scrutinize the job description and include as many relevant skills as possible in your resume.
Avoid using cliches: To capture the attention of recruiters you must provide factual information, such as hard skills and qualifications, and avoid using empty phrases like "Go-getter who thinks outside the box."
Dog Sitter resume summary example
Dedicated Dog Sitter with 4+ years' experience in the care industry, working on a freelance basis and for established providers, Texas Canine Care. Knowledgeable and qualified pet first aider who is confident independently caring for a wide range of domestic animals. Accomplished freelancer with excellent customer service skills supported by consistent positive reviews and a growing client base.
What to include in your Dog Sitter resume summary?
Summary of your experience: What kind of companies have you worked for in the past? And which jobs have you carried out?
Relevant skills: Instantly showcase your suitability for Dog Sitter jobs by including your skills that are highly relevant to them.
Qualifications: If your job requires any qualifications such as a professional course or a college degree, mention it briefly in your summary.
Quick tip: Choose from hundreds of pre-written summaries across all industries, and add one to your resume with one-click in our partner's Resume Builder. All written by recruitment experts and easily tailored to suit your unique skillset and style.
Core skills section
Your core skills section, positioned just below your resume summary, provides recruiters with a quick glance at 4-10 of your most in-demand skills.
For Dog Sitter jobs, where hiring managers may receive hundreds of applications, this section can help you stand out and immediately grab their attention.
To be effective, this section should consist of 2-3 columns of bullet points that highlight attributes that are highly relevant to the jobs you are targeting.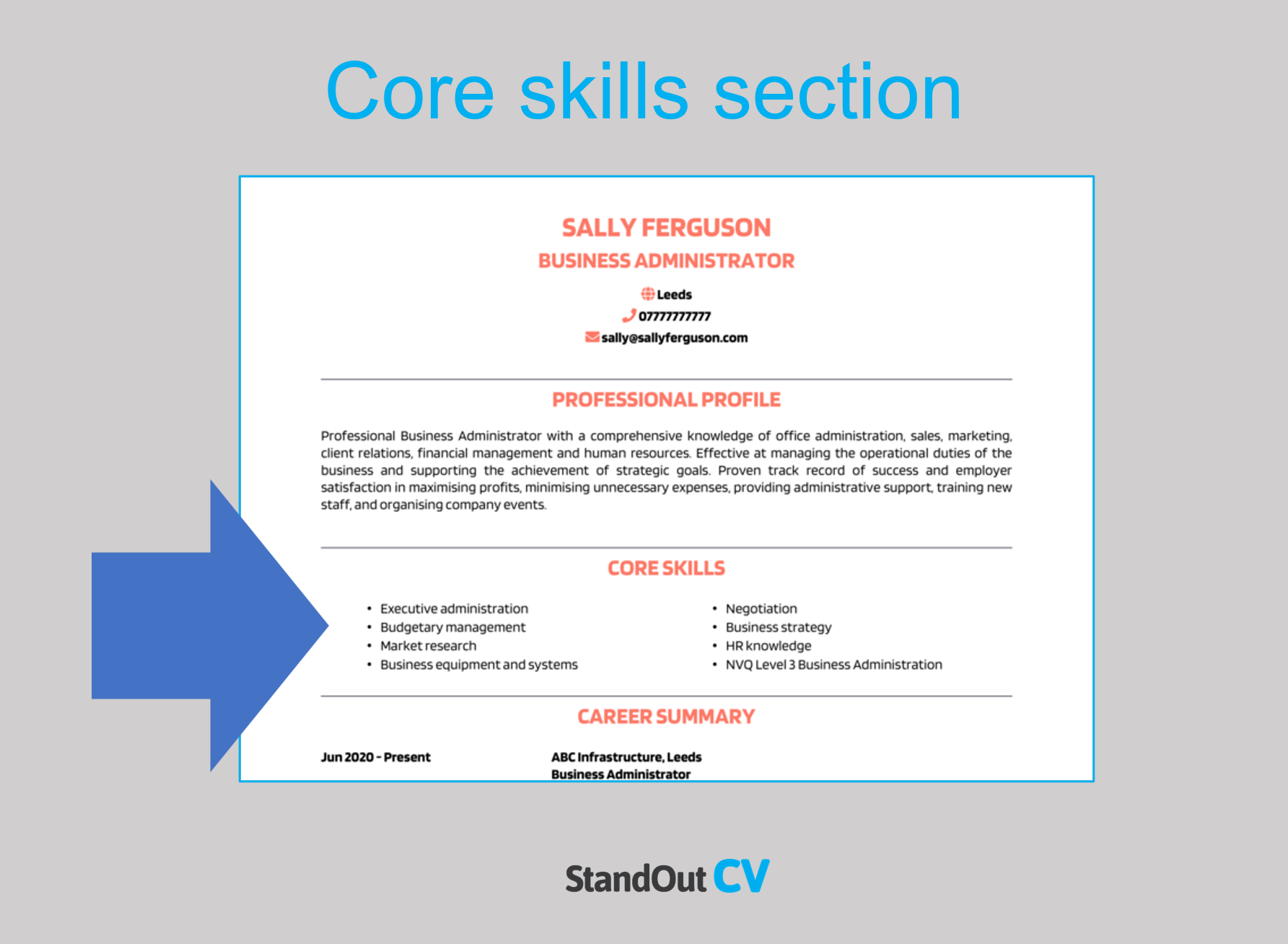 Best skills for your Dog Sitter resume
Pet Care and Nutrition – Ensuring proper feeding schedules, portion sizes, and dietary requirements for dogs, as well as administering medications or treatments as needed.
Basic First Aid – Administering basic first aid to dogs in case of minor injuries or emergencies, including CPR and knowledge of common pet first aid procedures.
Exercise and Play – Engaging dogs in physical exercise, such as walking, running, or playing fetch, to ensure they receive appropriate physical activity and mental stimulation.
Handling and Restraint – Safely handling and restraining dogs of different sizes and temperaments, ensuring their safety and the safety of others in various situations.
Pet Sitting Administration – Managing pet sitting schedules, maintaining records of pet care, and communicating with pet owners regarding their pet's well-being and any specific instructions.
Behavioral Management – Identifying and addressing common behavioral issues in dogs, such as separation anxiety, excessive barking, or leash pulling, through positive reinforcement and redirection techniques.
Health Monitoring – Utilizing knowledge of signs and symptoms of common health issues in dogs, such as digestive problems, allergies, or infections, to report any concerns to the pet owner or veterinarian.
Scheduling and Organization – Managing time effectively to ensure proper care and attention to multiple dogs, including maintaining feeding schedules, exercise routines, and administering medications as required.
Communication and Customer Service – Interacting with pet owners, understanding their specific requirements and expectations, and providing updates on their pets' well-being and activities.
Quick tip: Our partner's Resume Builder contains thousands of in-demand skills for every profession that can be added to your resume in seconds – saving you time and greatly improving your chances of landing job interviews and getting hired.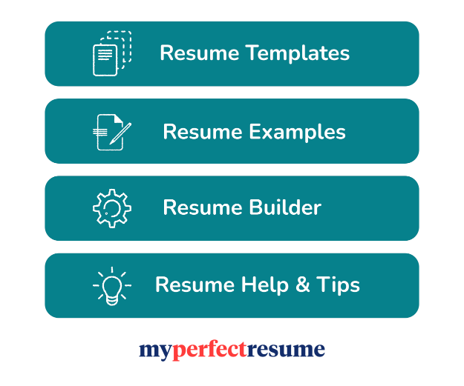 Work experience
So, you've got the recruiter interested with your catchy summary… Great work.
Now it's time to show them the impact you make in the workplace by listing out your previous jobs and what you achieved in each one.
If you have tons of experience, you can condense this part down to the last few years – if you are junior, then you should include as much possible (even volunteering and school work placements)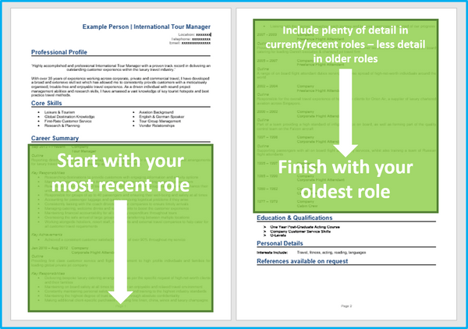 Structuring your jobs
It's easy to overwhelm readers when writing about a job you have been doing for years or even months.
Break the information up like this to keep it simple for recruiters to understand.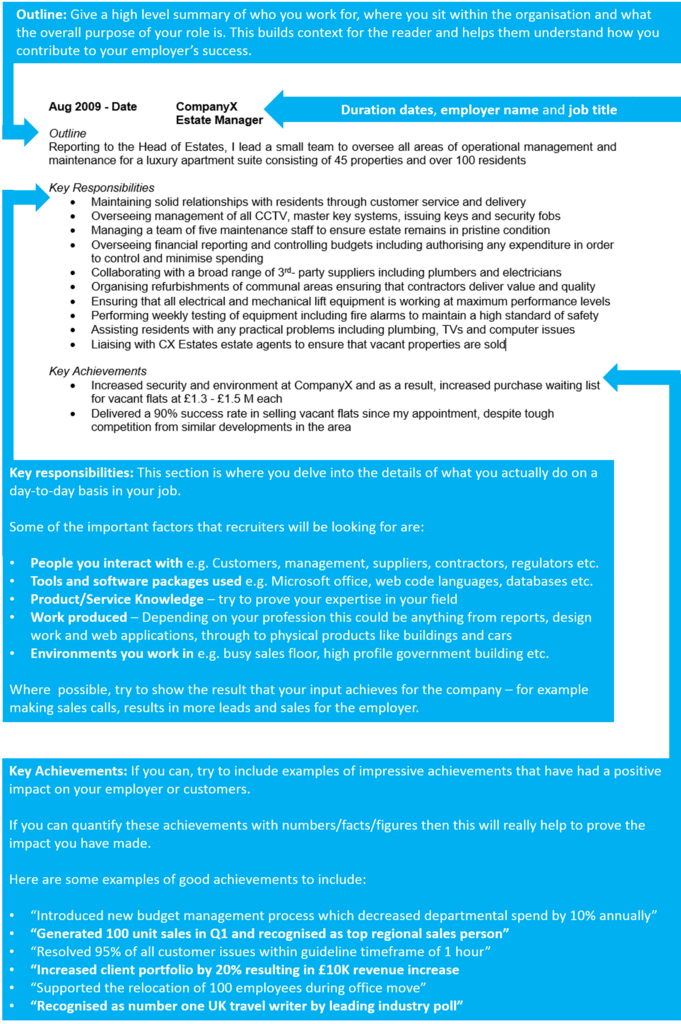 Job outline
Begin each job with a short summary of who the organization is, where you sit within it, and what the main goal of your position is.
Key responsibilities
Then delve into the detail of your job by listing out easy-to-read bullet points which show how you apply your skills in the workplace.
Tailor these bullet points to focus on the skills and knowledge that are required in the jobs you are applying for.
Key achievements
Show employers the value you can bring to them by adding a few achievements to your jobs.
Whether you've saved the company money or improved an internal process, let recruiters know
Add some numbers to give readers a real scale of the impact, e.g. "reduced call wait time by 10%"
Example job for Dog Sitter resume
Outline
Provide dog sitting services for 48 clients on a freelance basis in Dallas, managing customer expectations and individual dog's needs during daytime and overnight stays.
Key Responsibilities
Follow client instructions and understand the individual needs of each dog
Carry out canine first aid, including wound management, tick removal and CPR
Promote my services through my website, word of mouth and print marketing
Schedule initial meetings with clients to discuss expectations and scheduling
Quick tip: Create impressive job descriptions easily in our partner's Resume Builder by adding pre-written job phrases for every industry and career stage.

Education section
After your work experience, add your education section.
If you are an experienced professional, you can keep this part short – adding basic details of each qualification.
If you have little or no experience, bulk this section up by adding more detail and highlight important skills and knowledge for your target jobs.
Additional information
The additional info section is optional but can be useful if you have anything else to add that could benefit your application.
For example, you may have some hobbies and interests that are relevant to your job – or you might have awards or publications to shout about.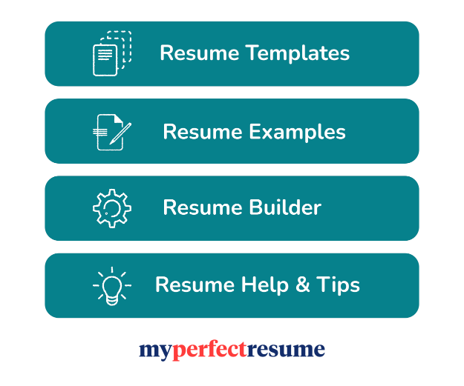 Writing your own winning Dog Sitter resume
Crafting a strong Dog Sitter resume can be a daunting task, but implementing the steps outlined above will significantly increase your chances of securing multiple interview opportunities.
Good luck with your job search!