You've loved your data science internship but you're ready to take the next step. You need to write a resume that showcases your research skills and interest in data analysis.
The best way to do this is to think about your application in terms of data science. You need to gather all the relevant data and structure it for the best results.
If you're not sure how to get started, check out our detailed guide and data science intern resume example below.
Contents
| | |
| --- | --- |
| How to write a Data Science Intern resume | |

Data Science Intern Resume Example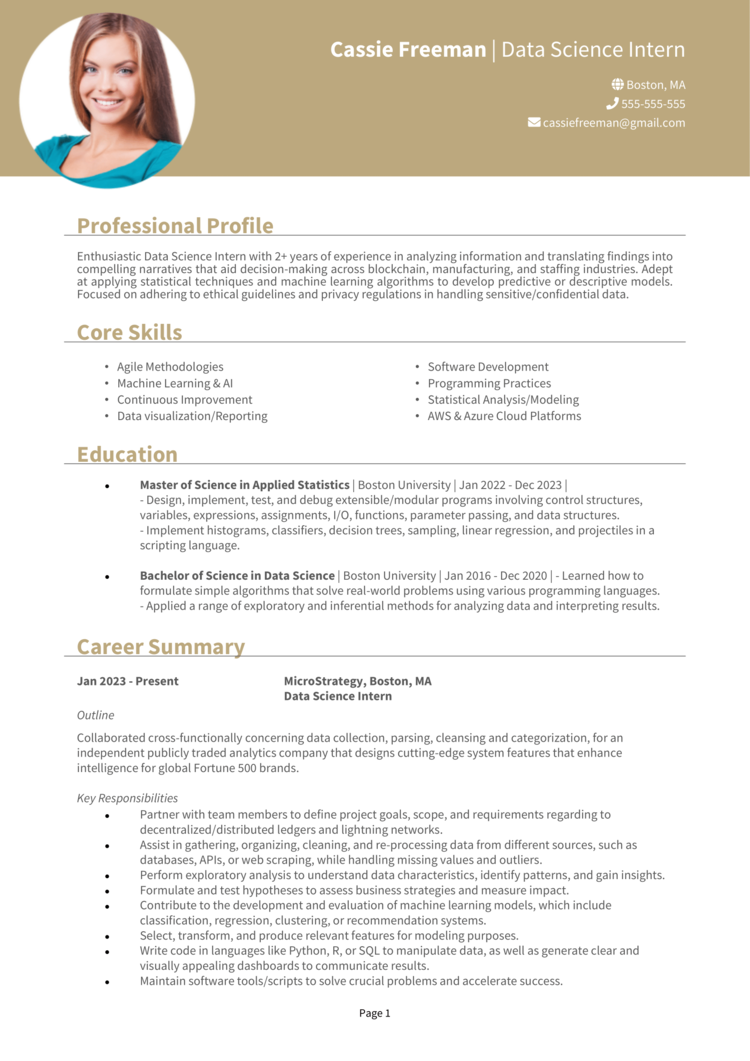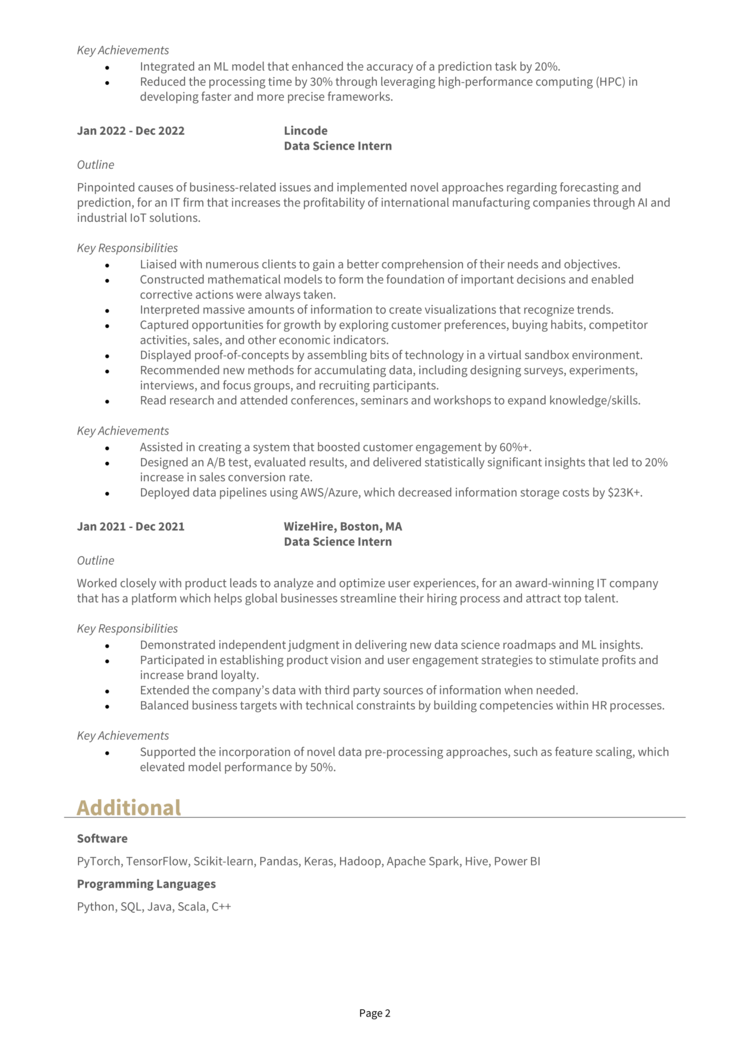 This example Data Science Intern resume is well-structured to provide a pleasant reading experience for recruiters, and contains all of the crucial information they want to see.
The rest of the guide will show you exactly how you can achieve this in your own resume.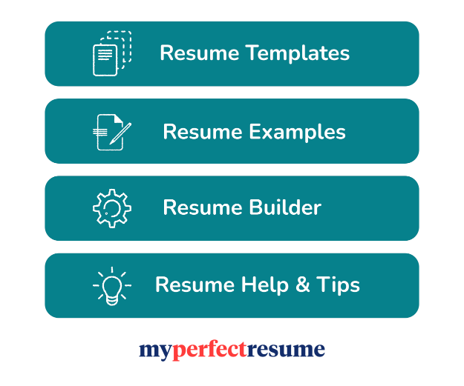 Data Science Intern resume layout and format
Formatting is often overlooked when writing resume, but it's a crucial element of it"s success.
Creating a document that not only looks good, but is easily comprehended, is the key to gaining and holding the attention of busy hiring managers.
Use these formatting tips for best results.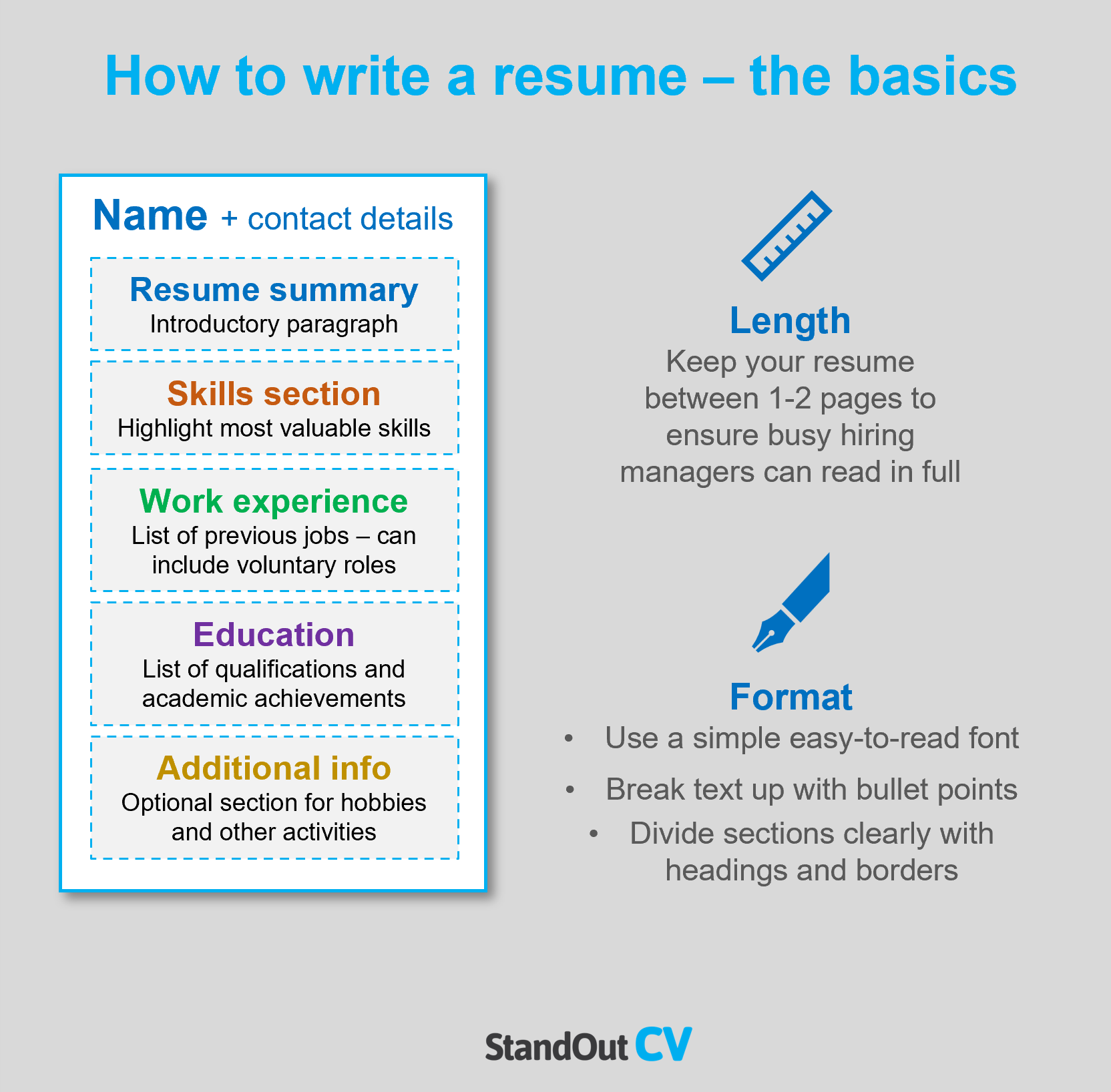 Formatting your resume
Length: As recruiters have a limited amount of time to review each resume they see, keep your resume to 2 pages or less to increase the chances of it being thoroughly reviewed.
Font & readability: To create a resume that is easily digestible for hiring managers, it's essential to use an uncomplicated font and structure your content with bullet points and short paragraphs.
Layout & Structure: While creating an attractive resume, it is crucial not to compromise functionality for design. To ensure both, use bold headings and borders to structure the page into clear sections.
Photos: In the USA adding a photo to your resume is optional – you don't have to do it, but it can be a nice way to get your personality across.
Quick tip: Achieving a professional look for your resume can be difficult and time-consuming. If you want to create an attractive resume quickly, try our partner's Resume Builder and use one of their eye-catching resume templates.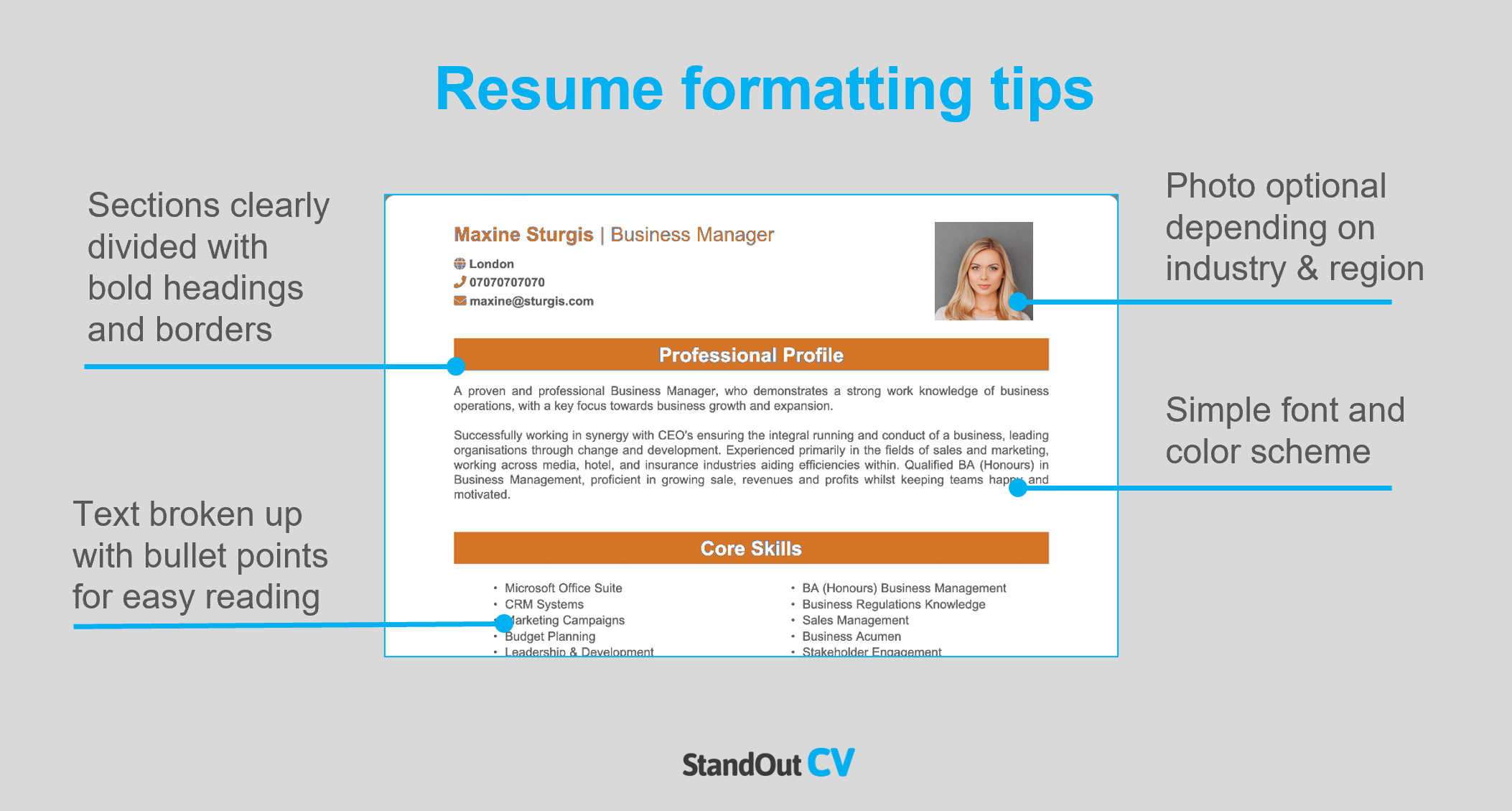 Resume layout
Add the following sections when you write your resume.
Name and contact details – Add to the very top of your resume to introduce yourself and make it super-easy for recruiters to get in touch.
Resume summary – Reel hiring managers in with an "elevator pitch" style paragraph which sums up your suitability for the job.
Skills section – A short and sharp list of your most important skills, that can be quickly skim-read.
Work experience – List your previous jobs (from newest to oldest) detailing the skills learnt and applied in each.
Education – List your qualifications and professional training.
Additional info – If it helps your application, you can add an extra section for things like hobbies and interests.
Here's what to include in each part of your resume.
Contact Details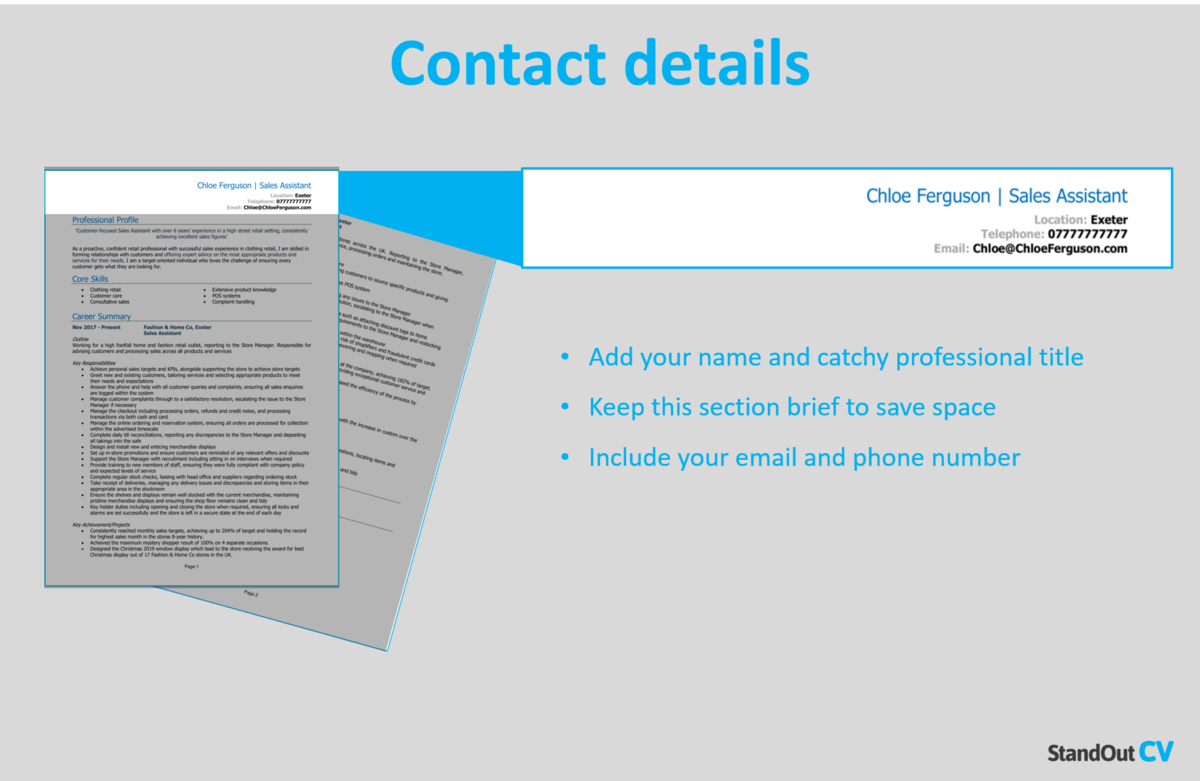 Make it easy for hiring managers to contact you by adding your contact details to the top of your resume.
Keep this section small to save space and include the following.
Name and profession title
Telephone number – Ideally your cell phone so you can answer quickly.
Location – Add your general location such as LA or New York
Email address – Use a professional looking one with no nicknames.
You can add a link to your LinkedIn profile if you have one – you do not need to include personal details like date of birth or marital status.
Data Science Intern Resume Summary
Your resume summary is like an elevator pitch. It's your chance to sell yourself to employers within a short space of time.
Achieve this by summarizing your skills and expertise, whilst highlighting your abilities that closely match the jobs you are aiming for.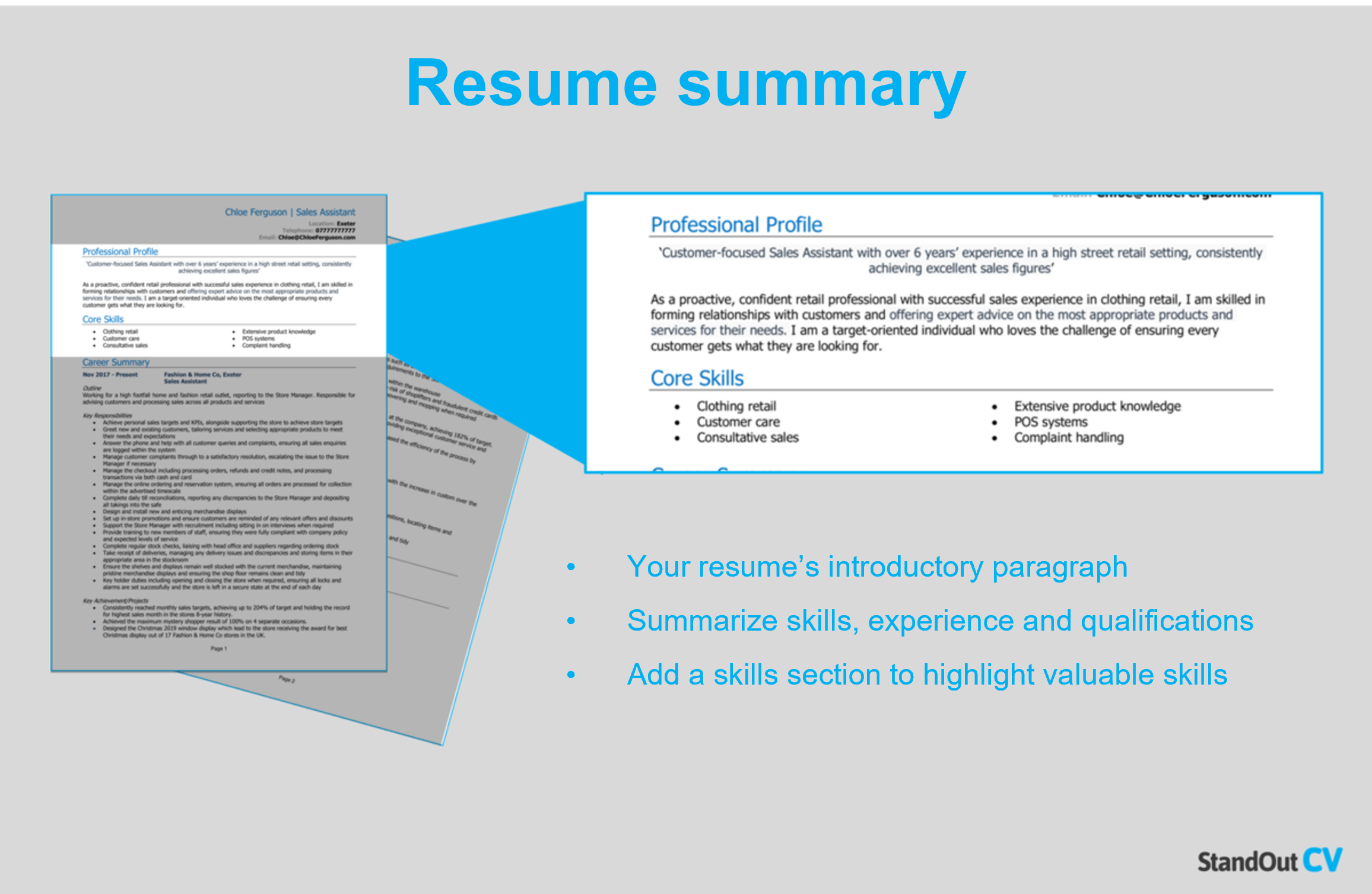 How to create a resume summary that will excite recruiters:
Keep it short: Attention spans are short in the job market, so keep your summary brief and high-level at around 4-7 lines – This is just enough to catch the eye of rushed hiring managers.
Tailor to target jobs: To better align your resume with your target jobs, it's important to scrutinize the job description and identify as many relevant skills as possible to include in your resume.
Avoid using cliches: You might be a "highly motivated go-getter who thinks outside the box" but generic meaningless cliches like that don't tell employers much about you – stick to factual information in your summary.
Data Science Intern resume summary example
Enthusiastic Data Science Intern with 2+ years of experience in analyzing information and translating findings into compelling narratives that aid decision-making across blockchain, manufacturing, and staffing industries. Adept at applying statistical techniques and machine learning algorithms to develop predictive or descriptive models. Focused on adhering to ethical guidelines and privacy regulations in handling sensitive/confidential data.
What to include in your Data Science Intern resume summary?
Summary of your experience: What kind of companies have you worked for in the past? And which jobs have you carried out?
Relevant skills: Skills that are highly relevant to Data Science Intern work should be made prominent throughout your summary.
Qualifications: Any qualifications that are important to the Data Science Intern jobs you are applying for, should be mentioned in the summary.
Quick tip: Choose from hundreds of pre-written summaries across all industries, and add one to your resume with one-click in our partner's Resume Builder. All written by recruitment experts and easily tailored to suit your unique skillset and style.
Core skills section
Underneath your summary, write a core skills section to make your most relevant skills jump off the page at readers.
It should be made up of 2-3 columns of bullet points of your relevant skills.
Before you do this, look over the job description and make a list of any specific skills, specialisms or knowledge required.
Then, make sure to use your findings in your list. This will paint you as the perfect match for the role.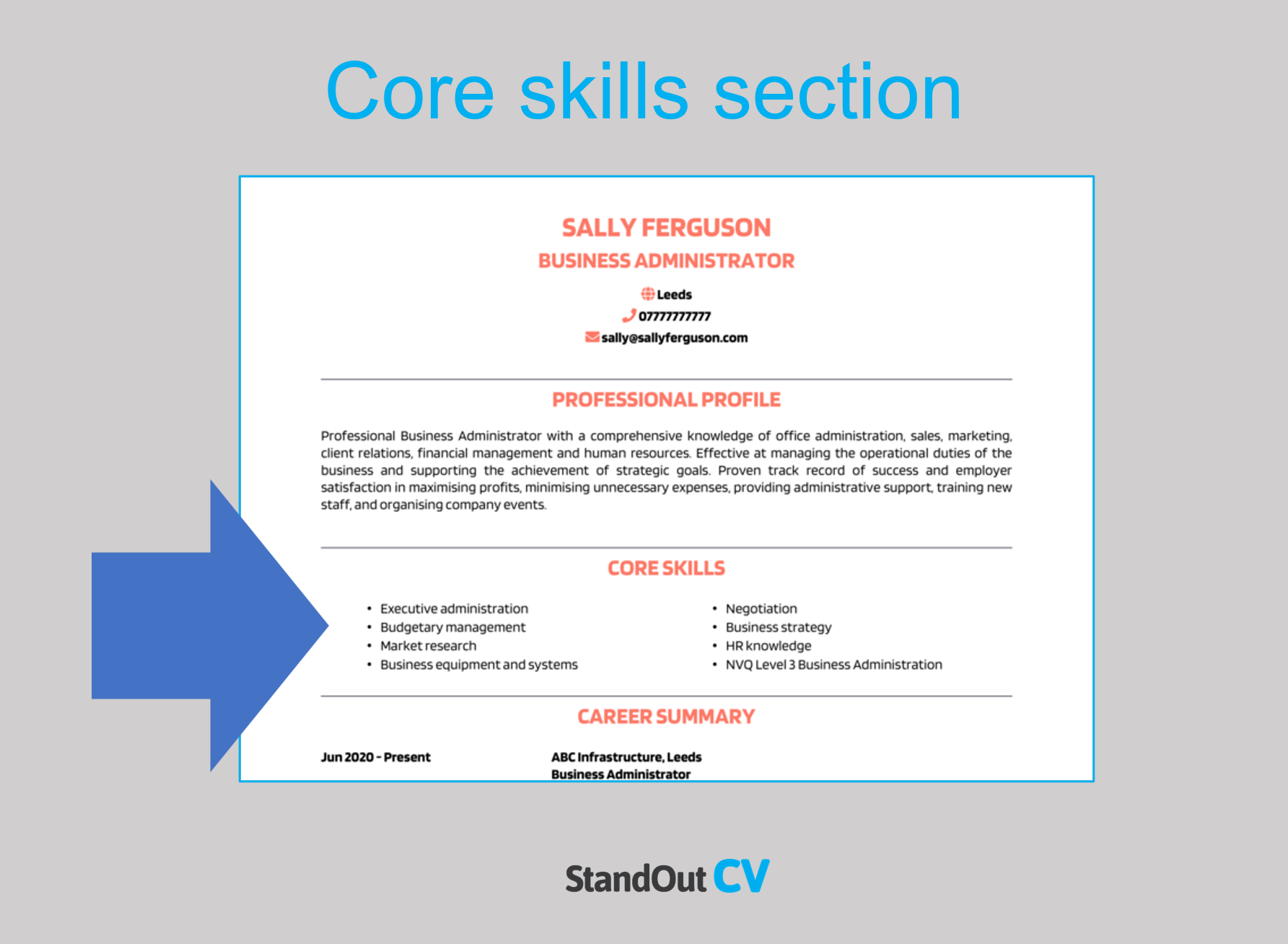 Best skills for your Data Science Intern resume
Programming – Utilizing programming languages like Python, R, or SQL to manipulate and analyze data.
Statistical Analysis – Utilizing knowledge of statistical concepts and techniques to analyze and interpret data.
Data Visualization – Creating clear and compelling data visualizations using tools like Tableau or matplotlib.
Machine Learning – Utilizing knowledge of machine learning algorithms and techniques to develop predictive models and make data-driven decisions.
Data Cleaning and Preprocessing – Cleaning and preprocessing raw data to ensure its quality and suitability for analysis.
Exploratory Data Analysis – Performing exploratory data analysis to uncover patterns, trends, and insights in data.
Data Mining – Utilizing data mining techniques and tools to extract valuable information from large datasets.
Experimental Design – Utilizing knowledge of experimental design principles to conduct controlled experiments and analyze results.
Data Wrangling – Manipulating and transforming data from different sources into a unified format for analysis.
Data Storytelling – Effectively communicating findings and insights from data through compelling narratives and visualizations.
Quick tip: Our partner's Resume Builder contains thousands of in-demand skills for every profession that can be added to your resume in seconds – saving you time and greatly improving your chances of landing job interviews and getting hired.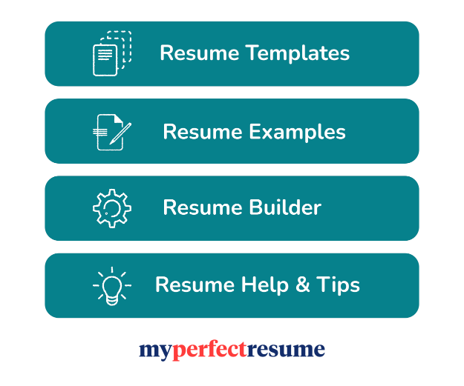 Work experience
So, you've grabbed the recruiters' attention with your summary, now it's time to show them what you're really capable of in your work experience section.
List your previous jobs from current to oldest, showing off the impact you made at each organization.
If you have tons of experience, you should just list the most recent an relevant jobs – but if you have little or no experience, add it all and even consider putting in voluntary work.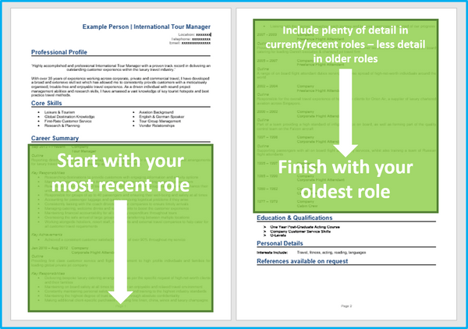 Structuring your jobs
Without a good structure, your job description can look messy and overwhelming to anyone reading them.
Make it easy for recruiters to read your work experience by structuring your roles like this.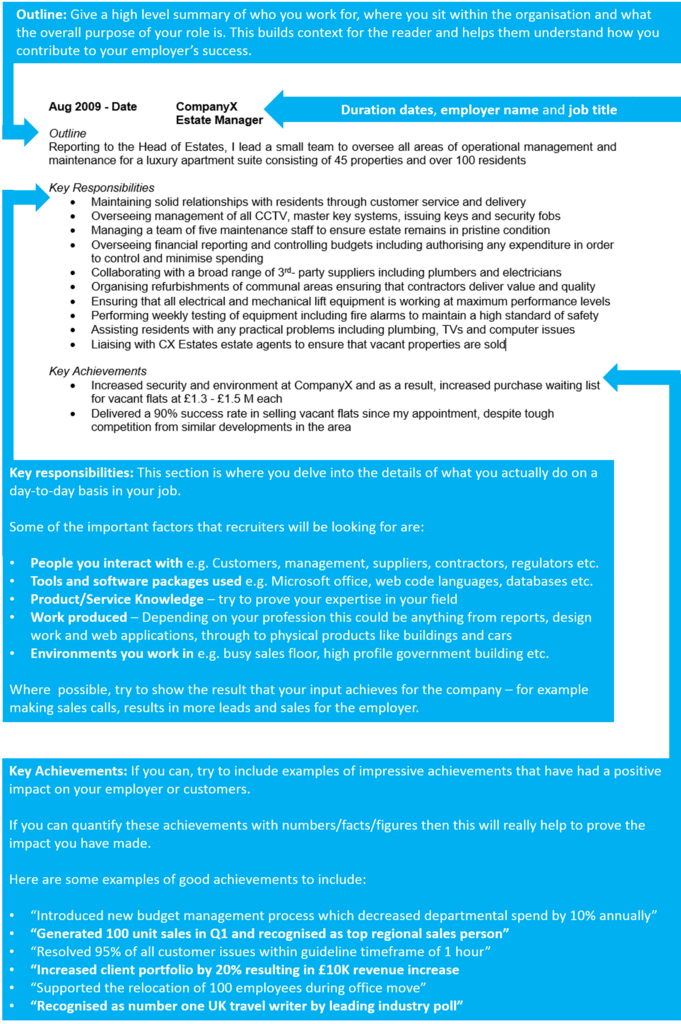 Job outline
Kick off each role with a high-level overview to summarize the focus of the job, what the organization/department does, and how you fit into the bigger picture.
Key responsibilities
List your notable responsibilities in short sharp bullet points to demonstrate your input and how you contributed to the organization's success.
Highlight the skills that are most important to the roles you are applying for.
Key achievements
Round off each job by adding some impressive achievements you made in the role.
Anything you've done that has made a big impact on your employer will make a good impression, think; generating revenue, saving costs, or improving a product.
Quantify your achievements with number where possible e.g. "reduced call wait time by 10%"
Example job for Data Science Intern resume
Outline
Collaborated cross-functionally concerning data collection, parsing, cleansing and categorization, for an independent publicly traded analytics company that designs cutting-edge system features that enhance intelligence for global Fortune 500 brands.
Key Responsibilities
Partner with team members to define project goals, scope, and requirements regarding to decentralized/distributed ledgers and lightning networks.
Assist in gathering, organizing, cleaning, and re-processing data from different sources, such as databases, APIs, or web scraping, while handling missing values and outliers.
Perform exploratory analysis to understand data characteristics, identify patterns, and gain insights.
Formulate and test hypotheses to assess business strategies and measure impact.
Quick tip: Create impressive job descriptions easily in our partner's Resume Builder by adding pre-written job phrases for every industry and career stage.

Education section
Towards the bottom of your resume, add your education section.
Here you should list your professional qualifications and academic record, such as high school diplomas or college degrees.
If you have lots of work experience, you can keep this section brief (because recruiters will be more interested in your career. If you have little/no experience then you should bulk this section up with plenty of detail.
Additional information
At the end of your resume, you can add any extra information that might be relevant to the jobs you are applying for.
This could be hobbies, interests, publications, clubs or memberships.
This section is optional and doesn't need to be added if you have nothing more relevant to add.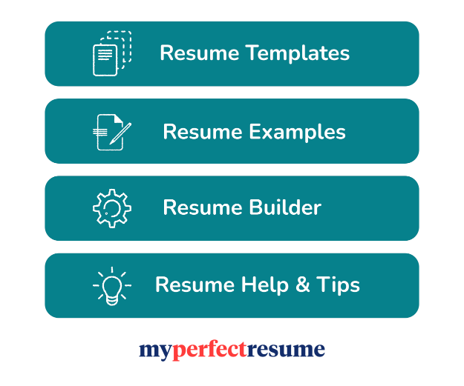 Writing your own winning Data Science Intern resume
A winning Data Science Intern resume should look great, read well, and sell your skillset to hiring managers.
If you follow the steps above, you should be able to bag yourself a top job in no time.
Good luck with your job search!