As a cybersecurity engineer, you'll be responsible for protecting networks, implementing security measures, and tackling any security issues that arise.
But as this is such an important role, employers won't pick just anyone for the job! Instead, you need to show them you've got the knowledge and know-how with a detailed resume.
And we can help you to create just that with our step-by-step guide and cybersecurity engineer resume example. Check them out below.
Contents
| | |
| --- | --- |
| How to write a Cybersecurity Engineer resume | |

Cybersecurity Engineer Resume Example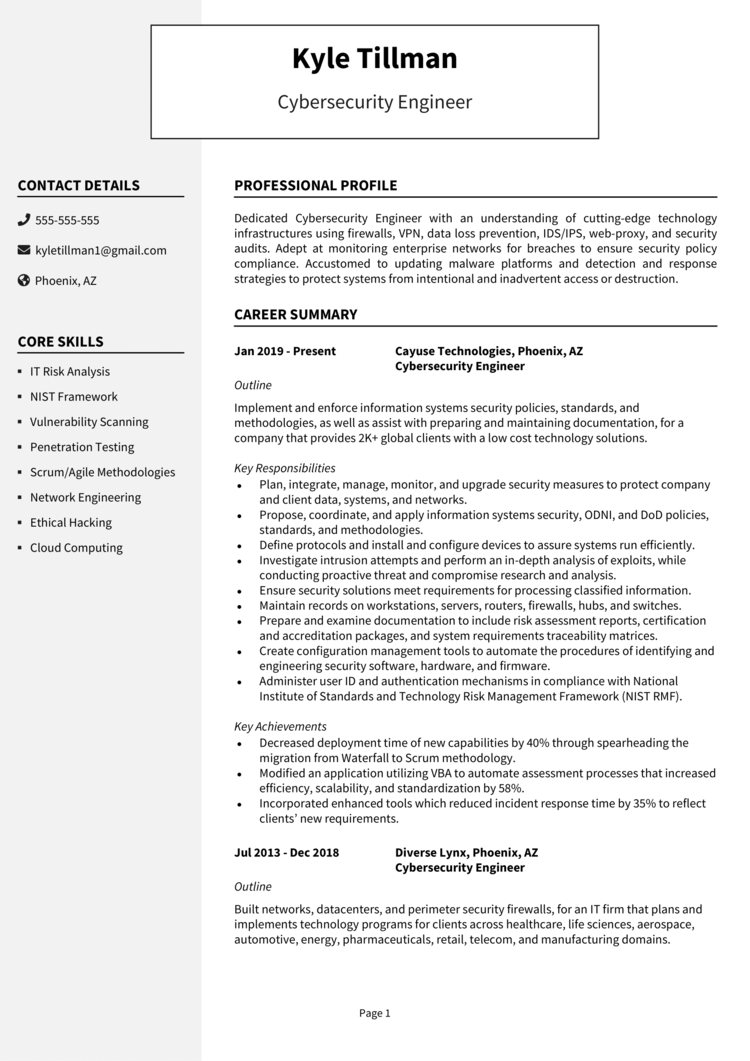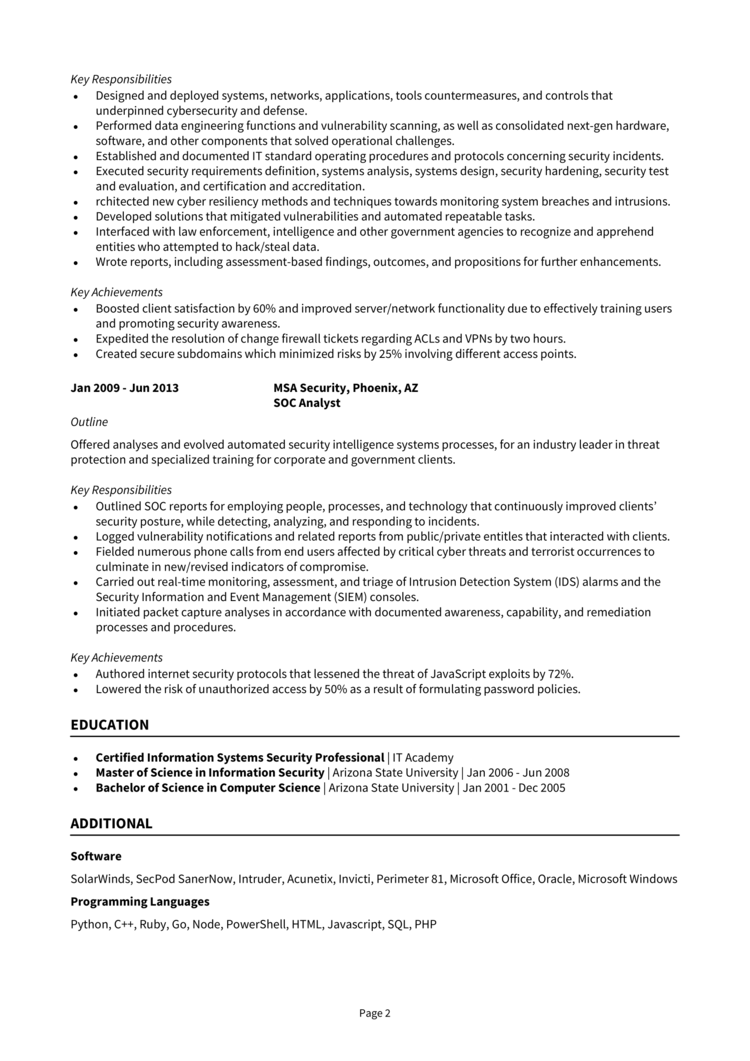 The example Cybersecurity Engineer resume above shows you how a professional resume should look, along with the type of content it should contain.
You can see that the information is well-organized across the page and its easy for busy recruiters to see the candidate's important skills.
Keep this in mind when writing your own resume.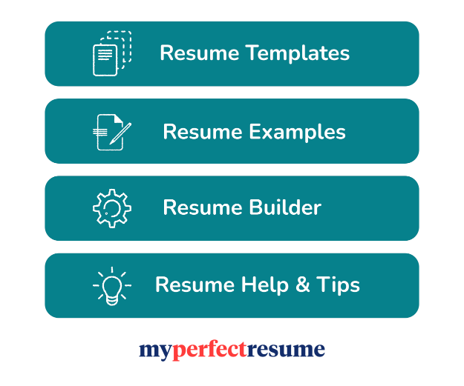 Cybersecurity Engineer resume layout and formatting
The format and layout of your resume can make or break its success.
Sure, it's great to pack your resume with lots of impressive skills and knowledge, but if the page is not structured clearly, hiring managers will struggle to find the important stuff!
Above all, your resume should be easy-to-read and professional looking.
Follow these formatting tips to get noticed.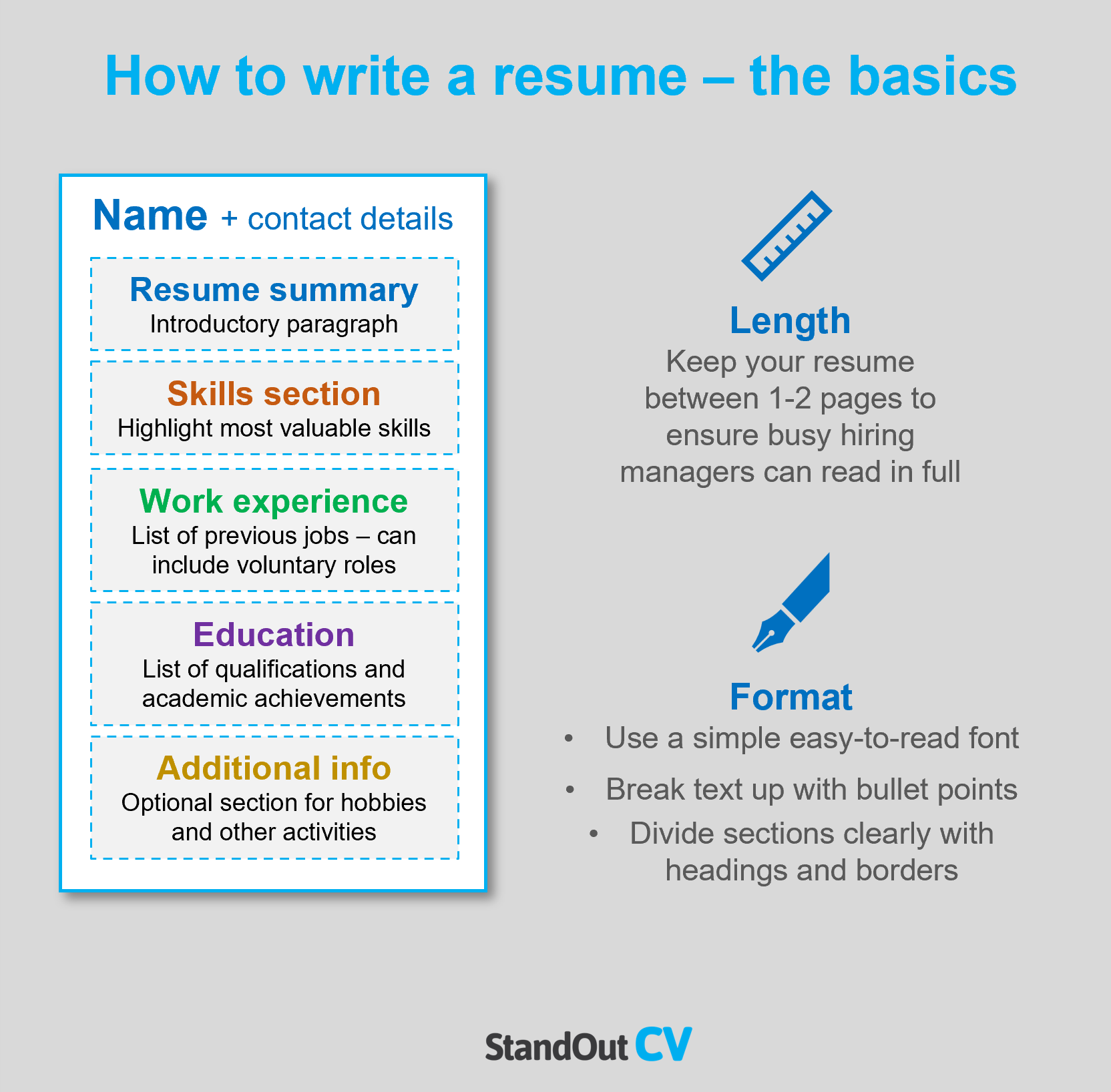 Formatting your resume
Length: As recruiters have a limited amount of time to review each resume they see, keep your resume to 2 pages or less to increase the chances of it being thoroughly reviewed.
Font & readability: Nobody likes to read huge unbroken paragraphs of text – and recruiters are no different. Break your resume text up with bullet points and use a clear simple font.
Layout & Structure: A visually appealing resume is important, but don't forget about functionality. To ensure a functional design, use bold headings and borders to organize the page into clear sections.
Photos: While adding a photo to your resume is not mandatory in the USA, it can be beneficial if you are applying to organizations in creative industries.
Quick tip: Achieving a professional look for your resume can be difficult and time-consuming. If you want to create an attractive resume quickly, try our partner's Resume Builder and use one of their eye-catching resume templates.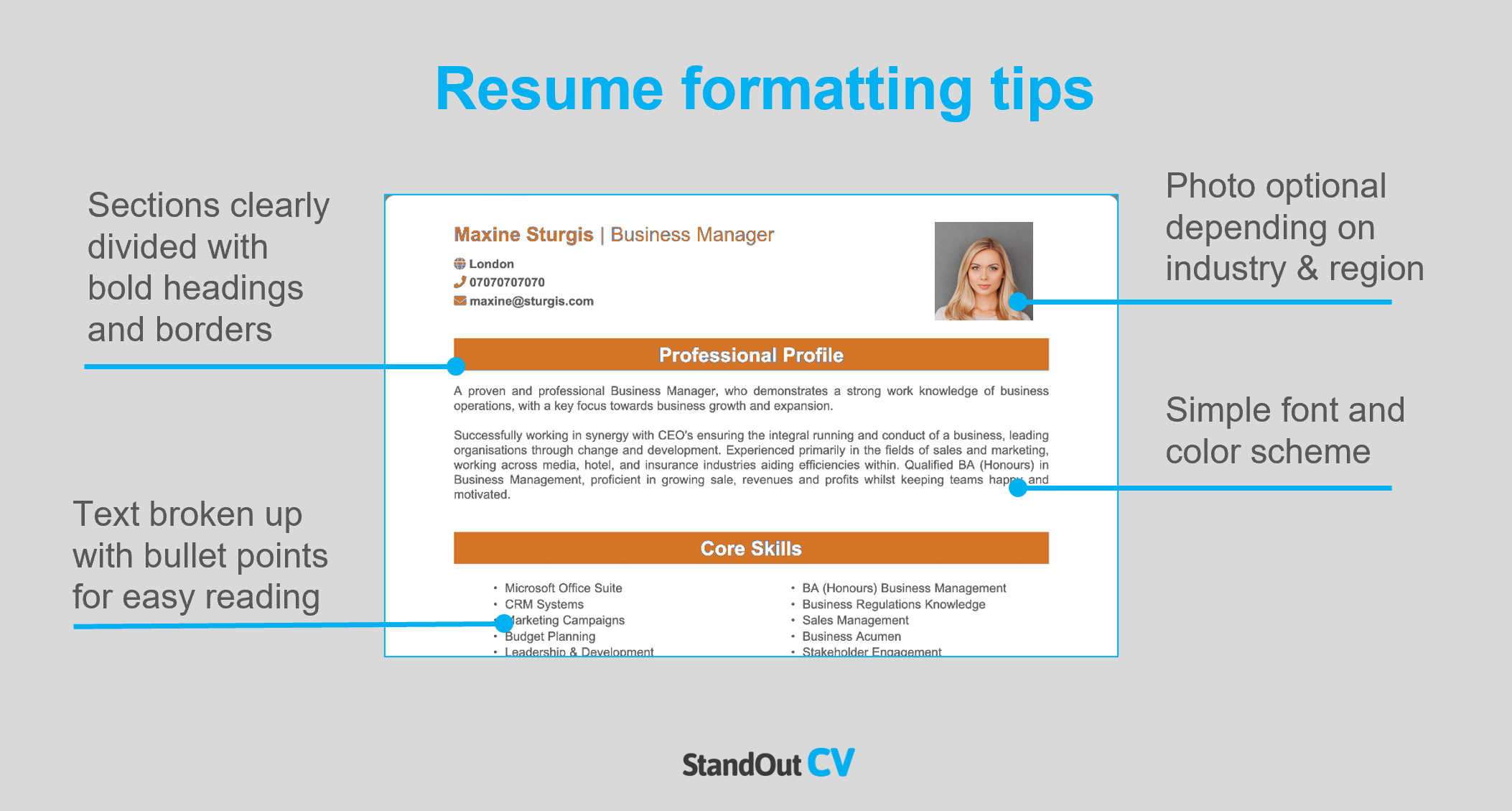 Resume layout
When writing your resume, you should always include the following sections:
Name and Contact Details – Place this information at the top of your resume to make it easy for employers to contact you.
Resume Summary – Write a brief introductory paragraph at the top of your resume summarizing why you are the best candidate for the job.
Skills Section – Create a concise list of your most important skills that can be quickly skimmed over by potential employers.
Work Experience – List your previous jobs in reverse chronological order, including volunteer work and college placements if you have no paid experience.
Education – List your educational qualifications and any professional training you have received.
Additional Information – This is an optional section for including details about hobbies, interests, or any other relevant information that may help distinguish you from other candidates.
Here's what to include in each part of your resume.
Contact Details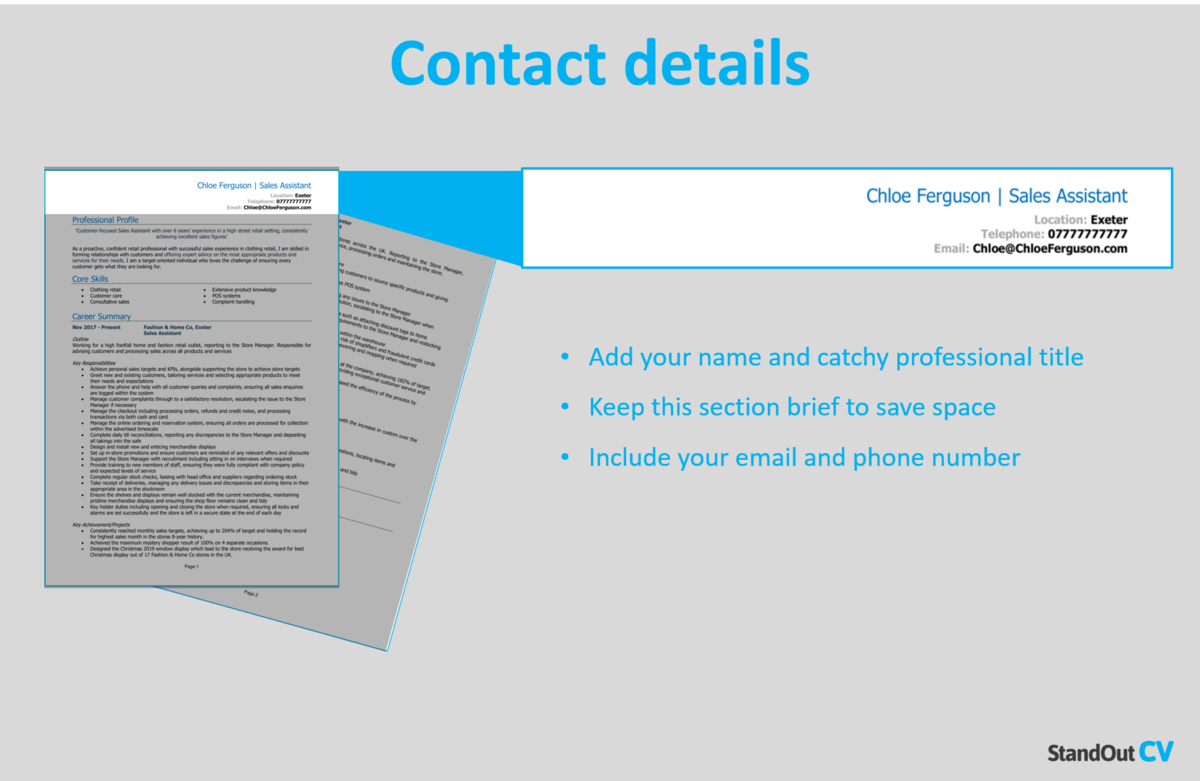 Keep your contact details short to save resume space and include the following.
Name and profession title
Cell phone number
Location – Add your local area such as Silicon Valley or New York, unless you are looking for work in a different location
Email address – Keep it professional and don't use an old address that you thought was cool in high school, but now looks a bit embarrassing.
You can add a link to your LinkedIn profile if you have one – you do not need to include personal details like date of birth or marital status.
Cybersecurity Engineer Resume Summary
Your resume summary is like your introduction to the recruiter or hiring manager – it should grab their attention and leave them eager to read more about you.
Achieve this by writing a snappy overview of your skills, knowledge and what value you can bring to an employer.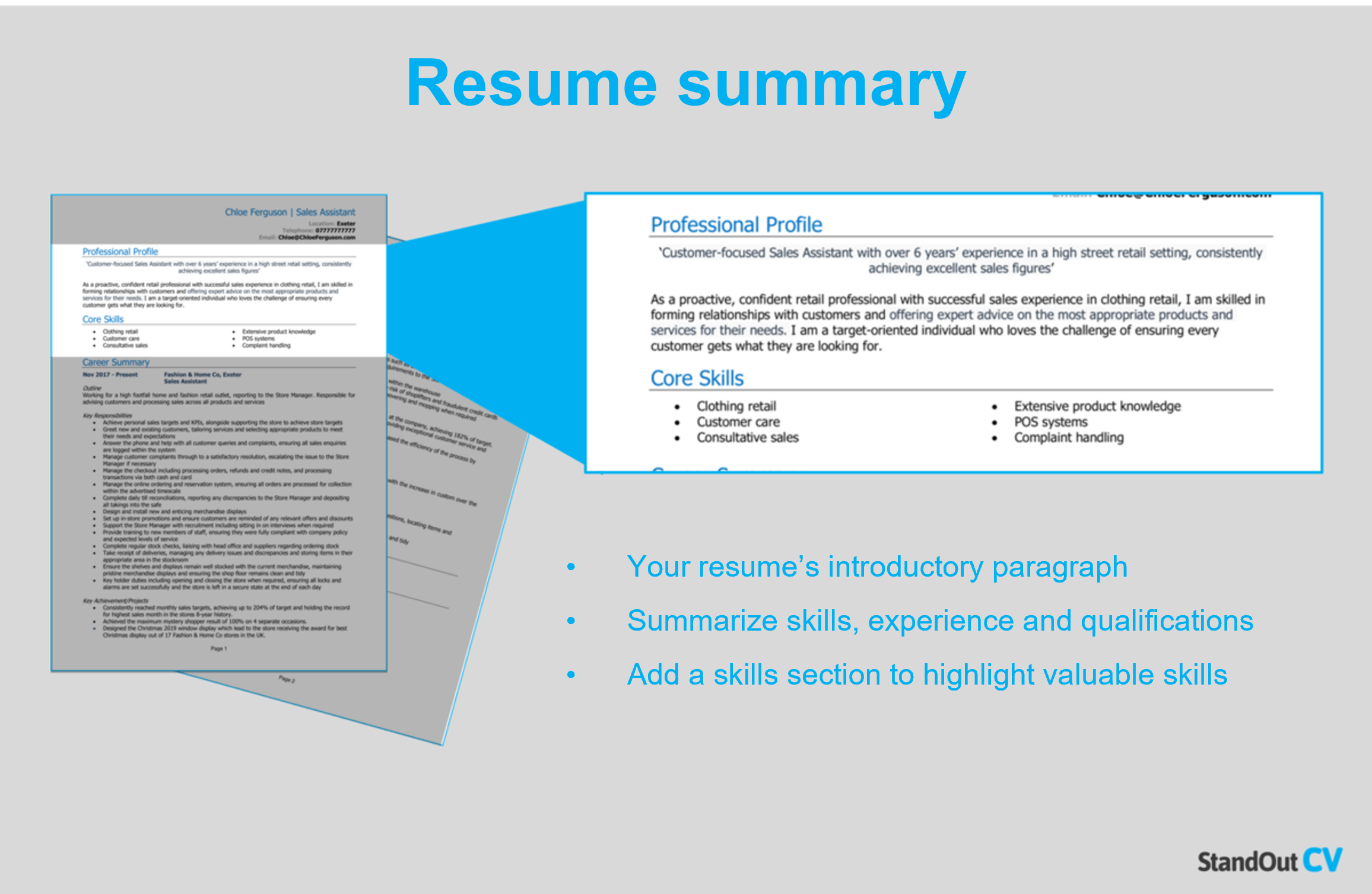 How to create a resume summary that will excite recruiters:
Keep it short: To capture a recruiter's attention and keep them interested in your resume, limit your summary to 4-7 lines as you only have a few seconds to make an impression
Tailor to target jobs: By carefully reviewing the job description and incorporating as many relevant skills as possible, you can customize your resume to better match your target jobs.
Avoid using cliches: You might be a "highly motivated go-getter who thinks outside the box" but generic meaningless cliches like that don't tell employers much about you – stick to factual information in your summary.
Cybersecurity Engineer resume summary example
Dedicated Cybersecurity Engineer with an understanding of cutting-edge technology infrastructures using firewalls, VPN, data loss prevention, IDS/IPS, web-proxy, and security audits. Adept at monitoring enterprise networks for breaches to ensure security policy compliance. Accustomed to updating malware platforms and detection and response strategies to protect systems from intentional and inadvertent access or destruction.
What to include in your Cybersecurity Engineer resume summary?
Summary of your experience: Provide a summary of the kind of work you have previously done, along with the benefits you have delivered to the organizations you worked with.
Relevant skills: Include your skills which are hyper relevant to Cybersecurity Engineer jobs to instantly show your suitability.
Qualifications: To make a strong impression on potential employers when applying for Cybersecurity Engineer jobs, be sure to mention any relevant qualifications in your summary.
Quick tip: Choose from hundreds of pre-written summaries across all industries, and add one to your resume with one-click in our partner's Resume Builder. All written by recruitment experts and easily tailored to suit your unique skillset and style.
Core skills section
Your core skills section, positioned just below your resume summary, provides recruiters with a quick glance at 4-10 of your most in-demand skills.
For Cybersecurity Engineer jobs, where hiring managers may receive hundreds of applications, this section can help you stand out and immediately grab their attention.
To be effective, this section should consist of 2-3 columns of bullet points that highlight attributes that are highly relevant to the jobs you are targeting.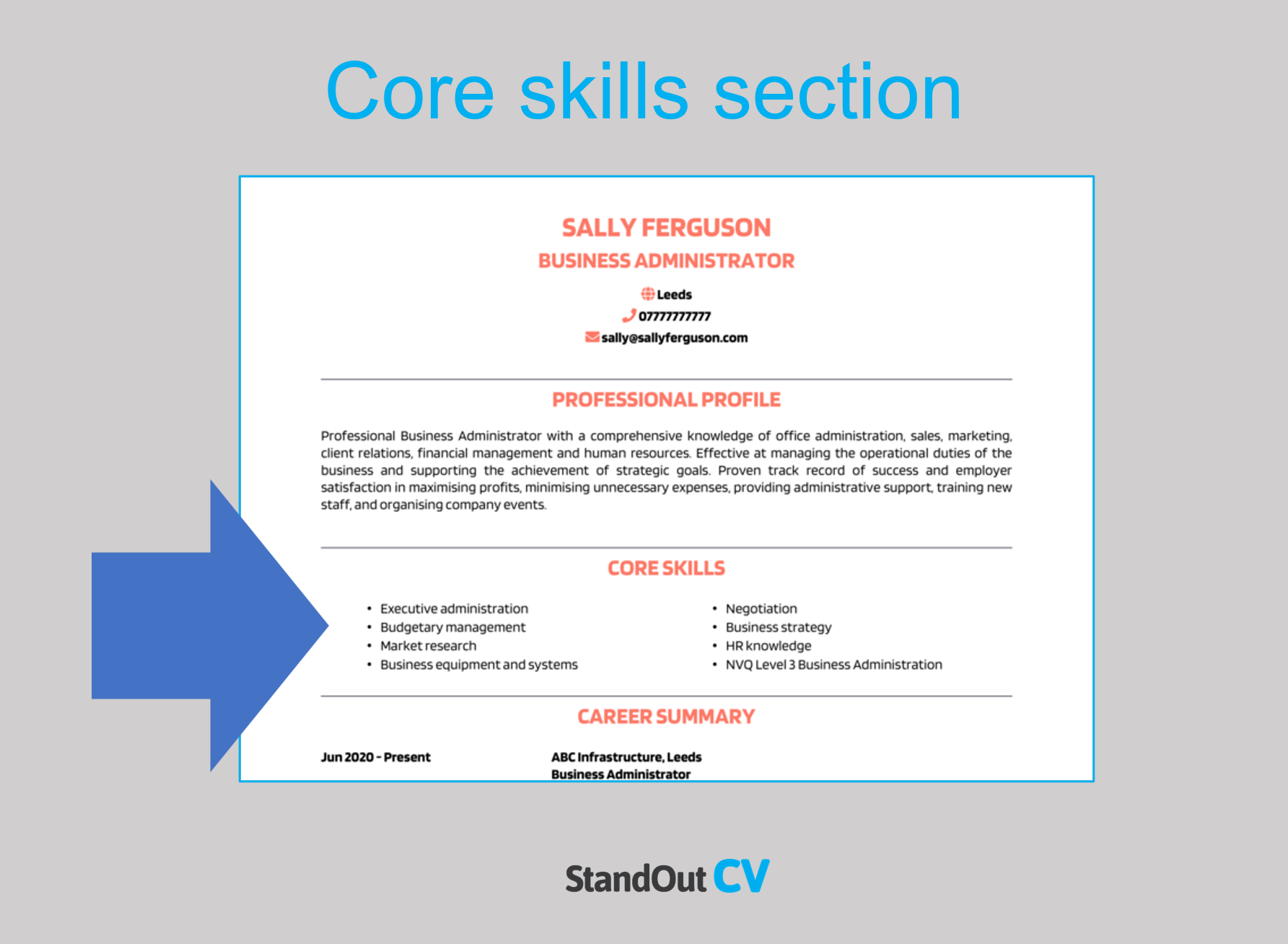 Best skills for your Cybersecurity Engineer resume
Network security – Designing, implementing and monitoring network security measures, including firewalls, intrusion detection and prevention systems, to protect against unauthorized access and data breaches.
Security protocols – Understanding security protocols, including SSL, IPSec, and SSH, to secure data transmission and communication.
Secure coding – Writing secure code, using programming languages such as C++, Java, and Python, to reduce vulnerabilities and prevent malicious attacks.
Cryptography – Utilizing knowledge of cryptographic algorithms and protocols, including RSA, AES, and SHA, to secure data and communications.
Identity and access management – Designing and implementing identity and access management systems, including multi-factor authentication, to ensure that only authorized users have access to sensitive data and resources.
Threat modeling – Utilizing threat modeling techniques, including identifying and assessing potential security risks, to develop effective security solutions.
Incident response – Utilizing knowledge of incident response planning and execution, including the ability to detect, respond and recover from security incidents.
Regulatory compliance – Maintaining a detailed understanding of regulatory compliance requirements, including industry-specific regulations and laws, to ensure that organizations are compliant with all applicable laws and regulations.
Forensic analysis – Conducting forensic analysis of security breaches, including identifying the source and scope of the breach, to assist with incident response and prevention.
Effective communication – Interacting effectively with clients, stakeholders, and technical teams, to communicate security risks and recommendations for improvement.
Quick tip: Our partner's Resume Builder contains thousands of in-demand skills for every profession that can be added to your resume in seconds – saving you time and greatly improving your chances of landing job interviews and getting hired.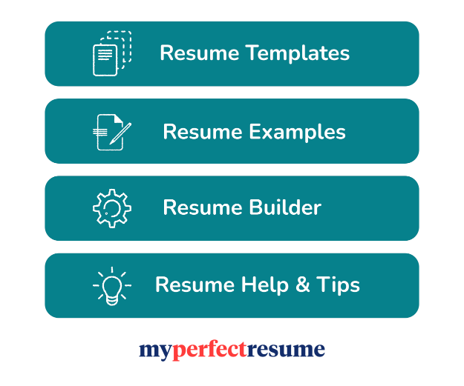 Work experience
Once you've got recruiters interested with your impactful summary, your work experience is where the real detail will lie.
Lay out your previous jobs from current to oldest, detailing what you contributed and achieved in each one.
If you're highly experienced you can cut this section down to your most recent few years of work, but if you are junior you can bulk this up with voluntary work and college placements.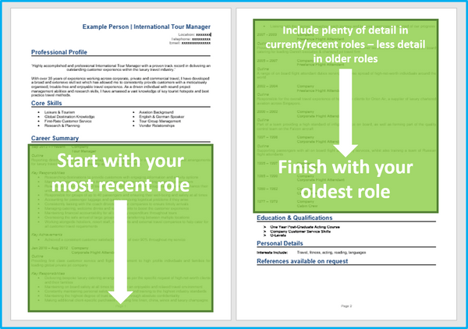 Structuring your jobs
Your job description probably includes tons of information, so it's vital to organize it well when writing about it on your resume.
Structure your jobs as like the example below to make skim-reading easy for recruiters and hiring managers.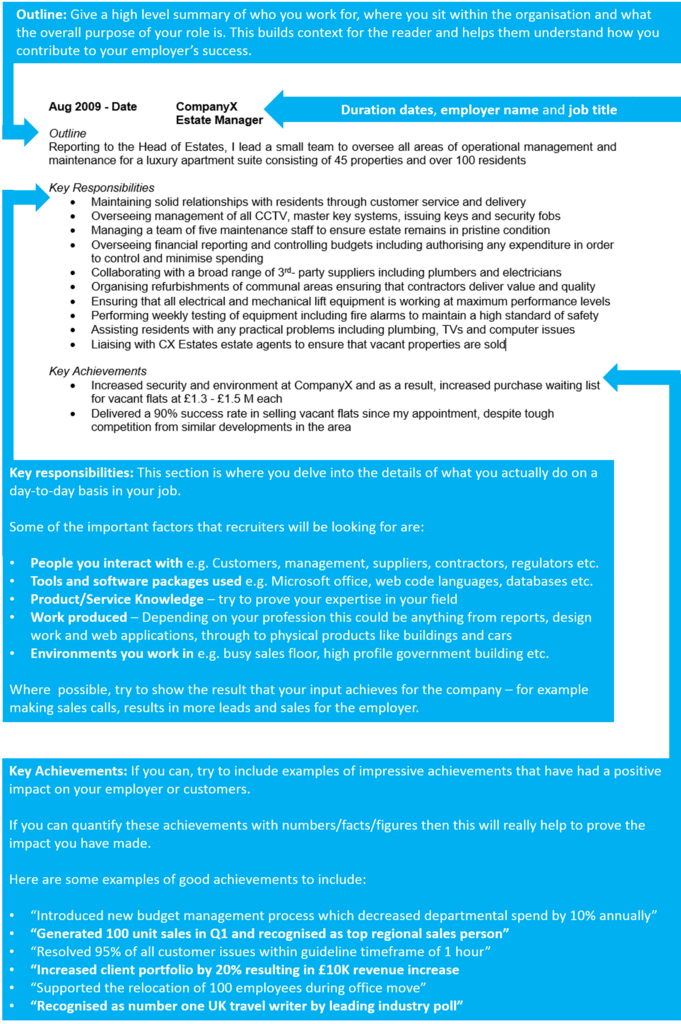 Job outline
Start with a 1-2 sentence outline of the role, summarizing what the goal of your position was, who you reported to (or managed) and the type of organization you worked for.
Key responsibilities
Next, write up a punchy list of your daily duties and responsibilities, using short bullet points.
Describe how you apply your skills and contribute to the running of the employer's business – highlighting skills which are applicable to your target jobs.
Key achievements
Round off each job by adding some impressive achievements you made in the role.
Anything you've done that has made a big impact on your employer will make a good impression, think; generating revenue, saving costs, or improving a product.
Quantify your achievements with number where possible e.g. "reduced call wait time by 10%"
Example job for Cybersecurity Engineer resume
Outline
Implement and enforce information systems security policies, standards, and methodologies, as well as assist with preparing and maintaining documentation, for a company that provides 2K+ global clients with a low-cost technology solution.
Key Responsibilities
Plan, integrate, manage, monitor, and upgrade security measures to protect company and client data, systems, and networks.
Propose, coordinate, and apply information systems security, ODNI, and DoD policies, standards, and methodologies.
Define protocols and install and configure devices to assure systems run efficiently.
Investigate intrusion attempts and perform an in-depth analysis of exploits, while conducting proactive threat and compromise research and analysis.
Quick tip: Create impressive job descriptions easily in our partner's Resume Builder by adding pre-written job phrases for every industry and career stage.

Education section
After your work experience, add your education section.
If you are an experienced professional, you can keep this part short – adding basic details of each qualification.
If you have little or no experience, bulk this section up by adding more detail and highlight important skills and knowledge for your target jobs.
Additional information
If you have anything else to add which is relevant to the jobs you are applying for, the additional info section is the place to add it.
Perhaps you have a hobby which involves relevant skills, or maybe you have some awards or publications worth mentioning.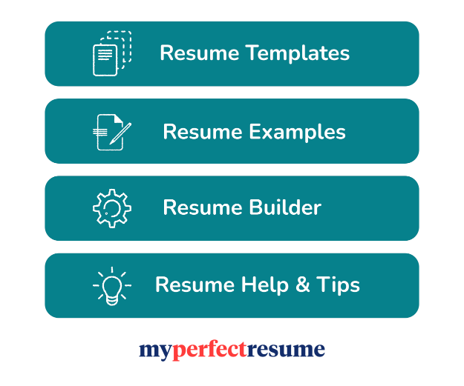 Writing your own winning Cybersecurity Engineer resume
Following the steps in this guide will help you to create a winning Cybersecurity Engineer resume and bag lots of interviews.
Good luck with your job search!