You're a visual storyteller, and you know exactly how to bring the director's vision to life on screen. You just need to prove this on your resume.
But when your talents lie in filmmaking, how do you put your skills and experience into words on paper?
Well, you can let us help you craft a show-stopping application with our top tips and cinematographer resume example in the guide below.
Guide contents
| | |
| --- | --- |
| How to write a Cinematographer resume | |

Cinematographer Resume Example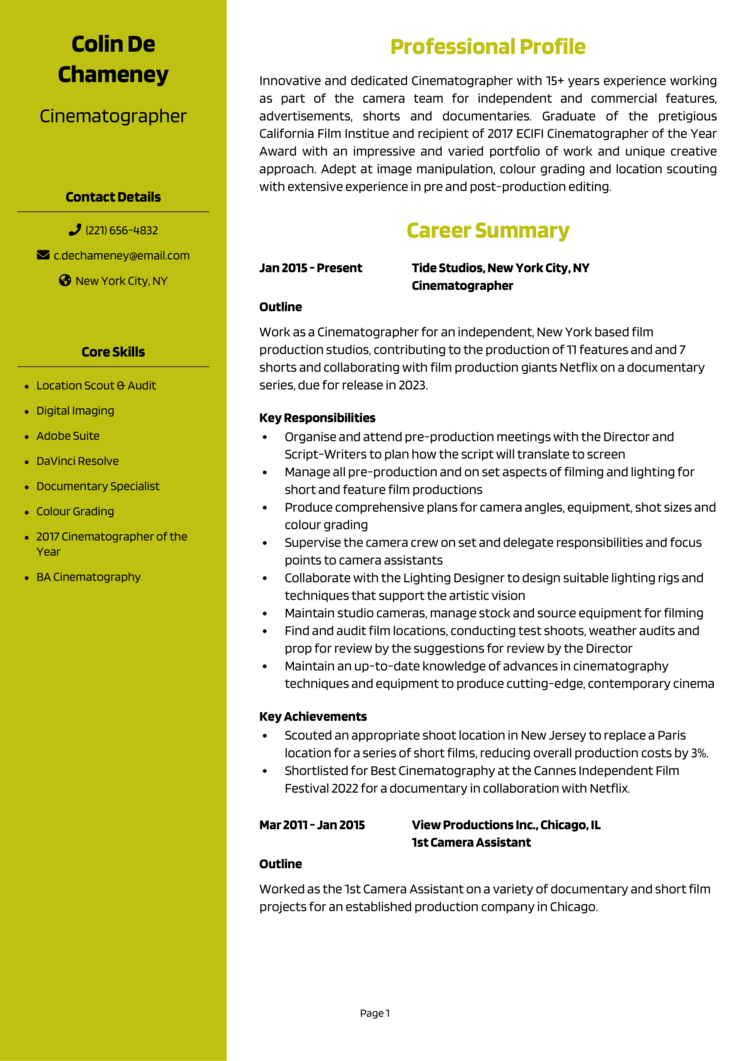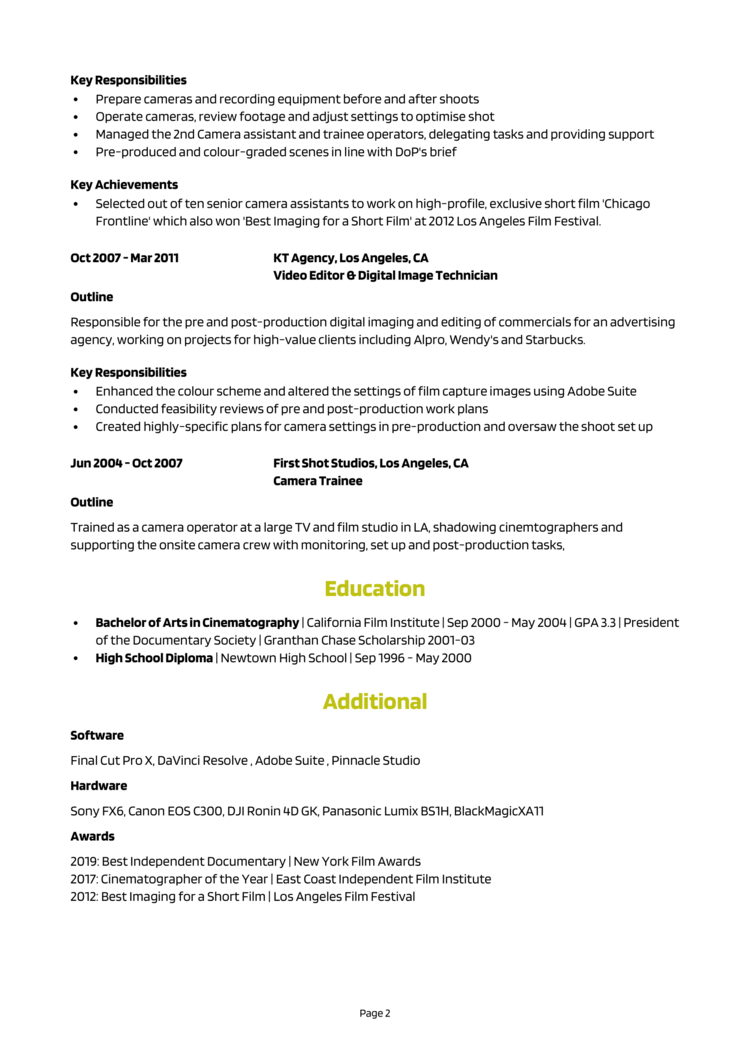 This Cinematographer resume example gives you a good idea of how a good Cinematographer resume should look and read.
The information is presented professionally, and the content is well structured to ensure that time-strapped recruiters and hiring managers can find the important skills and knowledge quickly.
Refer to this example as you write your own resume.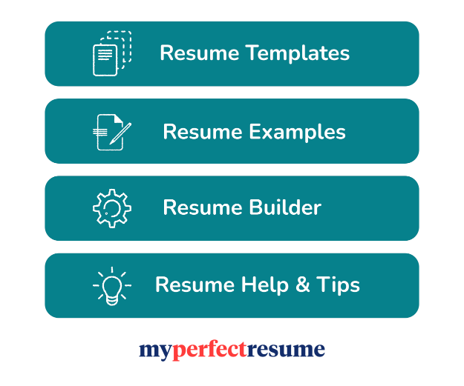 Cinematographer resume layout and formatting
The format and layout of your resume can make or break its success.
Sure, it's great to pack your resume with lots of impressive skills and knowledge, but if the page is not structured clearly, hiring managers will struggle to find the important stuff!
Above all, your resume should be easy-to-read and professional looking.
Follow these formatting tips to get noticed.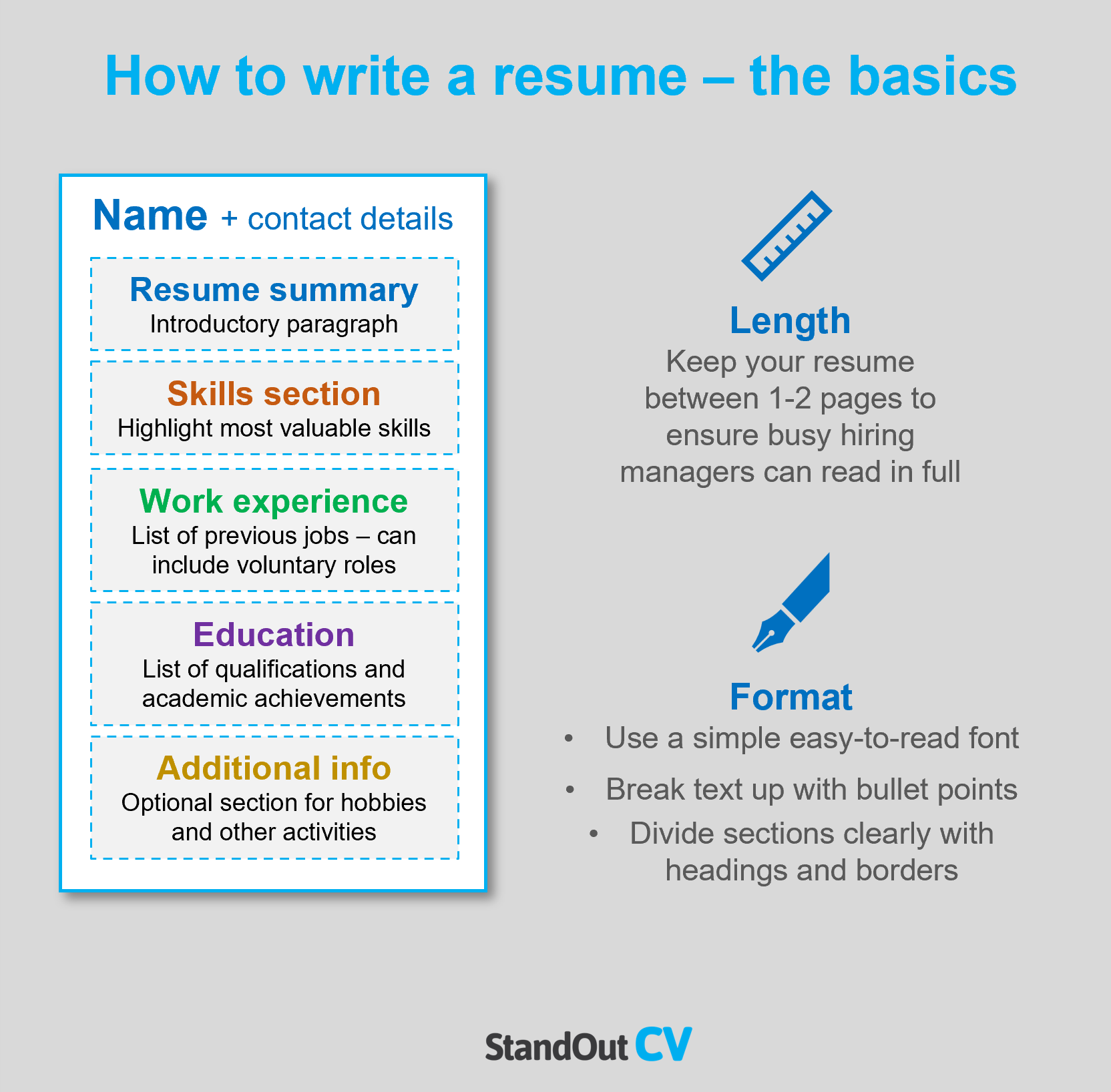 How to format your resume
Length: Think that submitting a 10 page resume will impress recruiters? Unfortunately it won't… Even if you've got tons of experience to brag about, recruiters don't have time to read essays, so keep it brief – around 2 pages is the sweet spot.
Font & text: Complex fonts are a readers' worst nightmare and will leave recruiters struggling to understand your message. Use a clear simple lean font in a color that stands out against the page, and break your text up with bullet points to make the content easily digestible.
Design & layout: Your resume should look appealing – but don't overlook functionality when it comes to design. Organise the page into clear sections using bold headings and borders.
Photos: You don't have to add a photo to your resume in the States, but some regions and industries like to see them.
Quick tip: Achieving a professional look for your resume can be difficult and time-consuming. If you want to create an attractive resume quickly, try our partner's Resume Builder and use one of their eye-catching resume templates.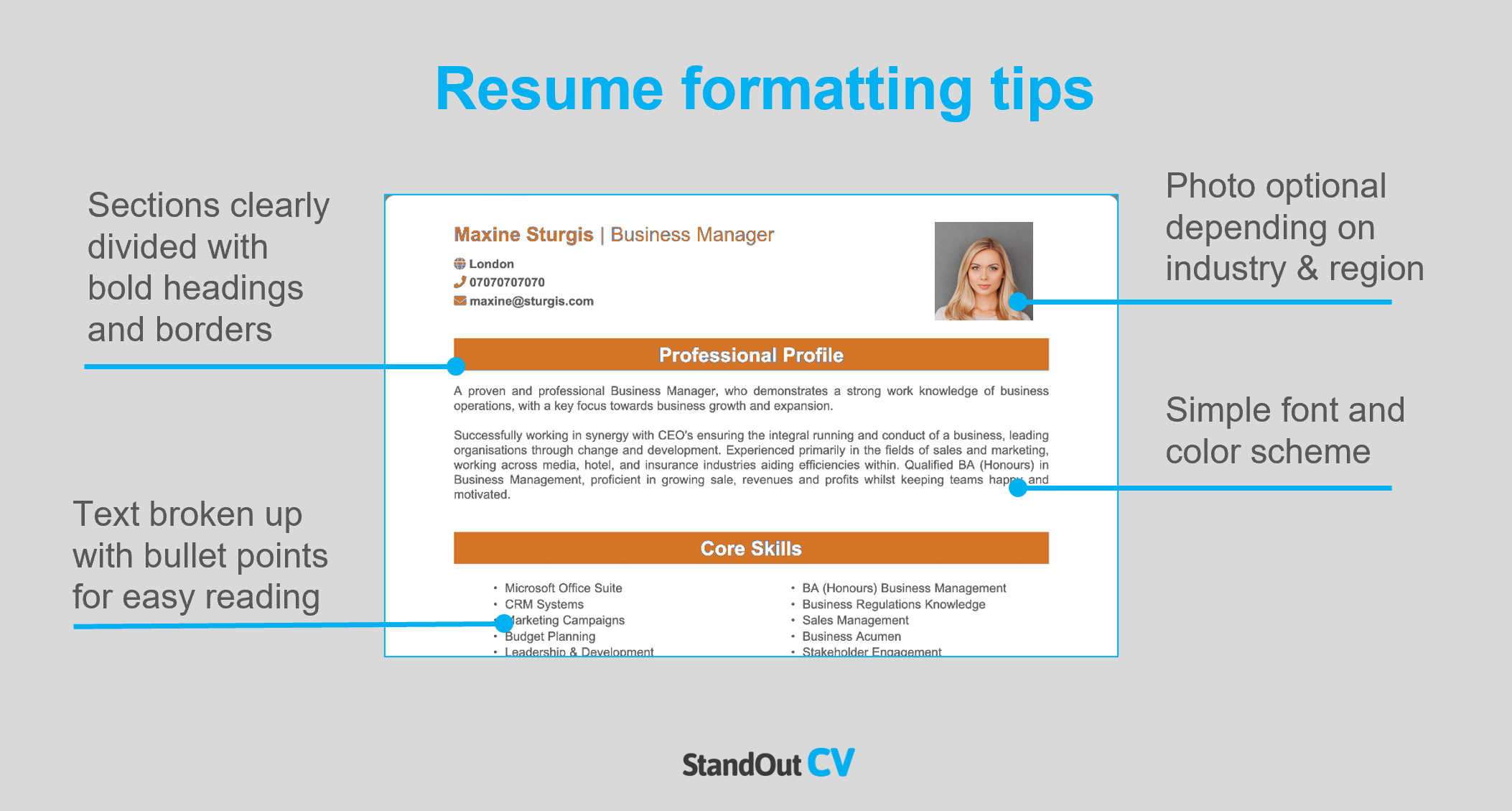 Resume layout
When you write your resume, include the sections below.
Name and contact details – Pop these at the very top to ensure recruiters know how to contact you.
Resume summary – An eye-catching paragraph which summarizes your most valuable attributes – placed near the top of your resume
Skills section – A bullet pointed list of your most in-demand skills, enabling recruiters to see your suitability from a glance.
Work experience – List some or all of your previous jobs in reverse chronological order – voluntary work and college placements can be included if you have no paid experience.
Education – A summary of your professional training and academic qualifications.
Additional info – An optional section for anything that may boost your application, such as relevant hobbies and interests
Here's what you should include in each section of your resume.
Resume Contact Details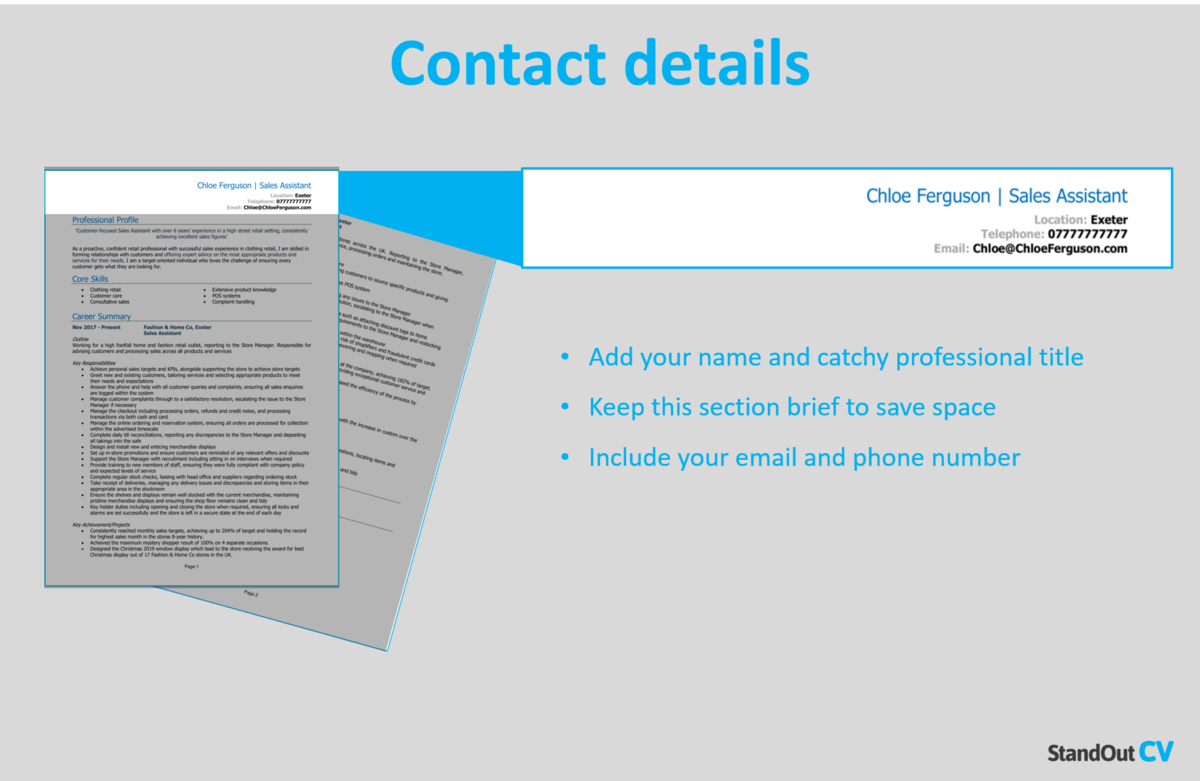 Make it easy for hiring managers to contact you by adding your contact details to the top of your resume.
Keep this section small to save space and include the following.
Name and profession title
Telephone number – Ideally your cell phone so you can answer quickly.
Location – Add your general location such as LA or New York
Email address – Use a professional looking one with no nicknames.
You can add a link to your LinkedIn profile if you have one – you do not need to include personal details like date of birth or marital status.
Cinematographer Resume Summary
Start your resume with a bang by adding a powerful summary to the top, summarizing your most valuable skills and experience.
This short paragraph is your chance to show recruiters why you are a perfect fit for the job and encourage them to read more of your resume.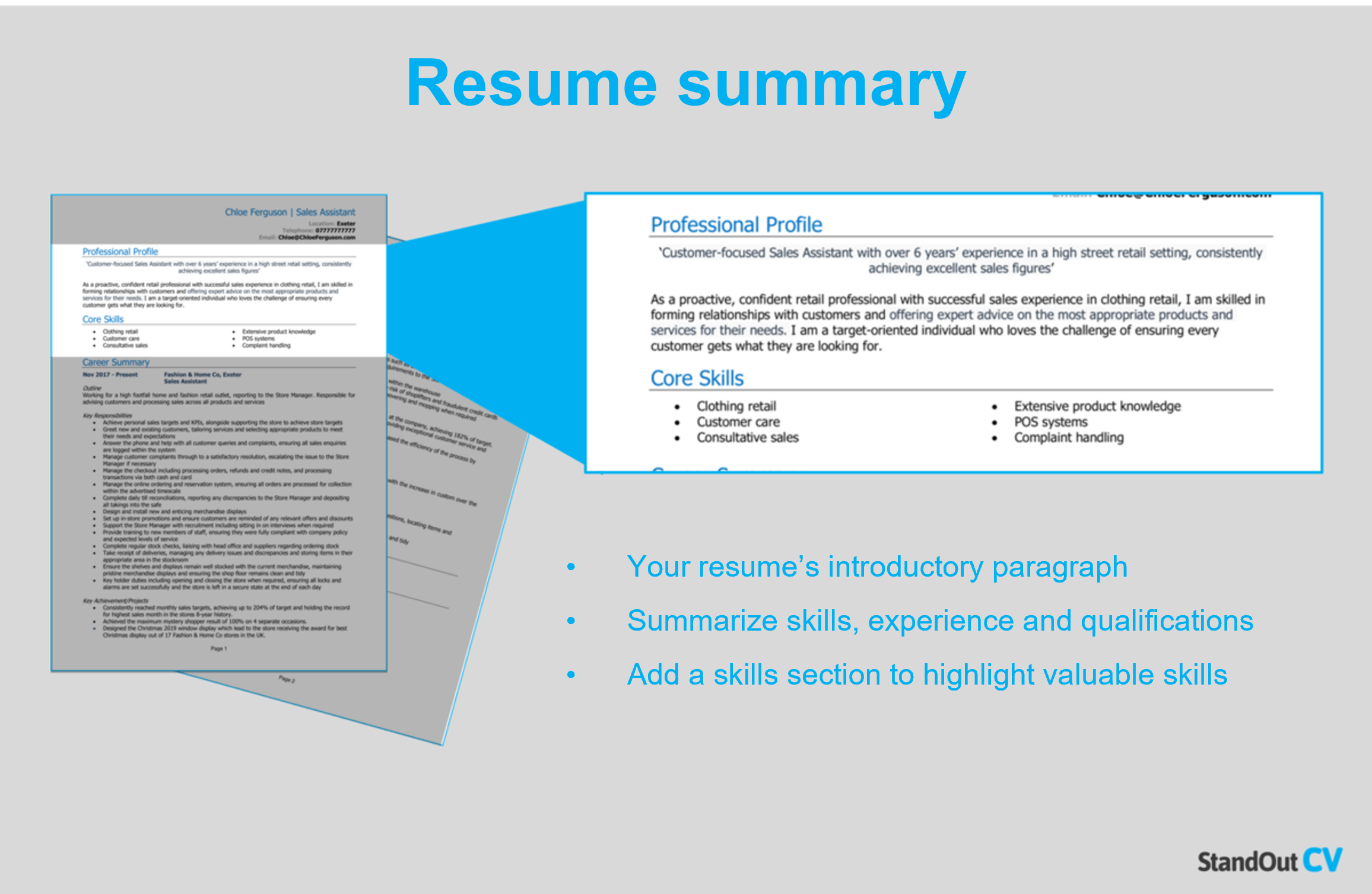 3 tips for creating a resume summary that will get noticed:
Keep it concise: Attention spans are short in the job market, so keep your summary brief and high-level at around 4-7 lines – This is just enough to catch the eye of rushed hiring managers.
Tailor to target jobs: Recruiters will be scanning for the skills and knowledge they mentioned in the job description, so add as many as you can to your summary.
Don't use cliches: Recruiters look for facts in resumes, such as hard skills and qualifications – so, leave out the meaningless cliches like "hard worker who works well in a team and individually"
Example resume summary for Cinematographer
Innovative and dedicated Cinematographer with 15+ years' experience working as part of the camera team for independent and commercial features, advertisements, shorts and documentaries. Graduate of the prestigious California Film Institute and recipient of 2017 ECIFI Cinematographer of the Year Award with an impressive and varied portfolio of work and unique creative approach. Adept at image manipulation, colour grading and location scouting with extensive experience in pre- and post-production editing.
What info to include in your Cinematographer resume summary?
Summary of experience: What kind of companies have you worked for in the past? And which jobs have you carried out?
Relevant skills: Include your skills which are hyper relevant to Cinematographer jobs to instantly show your suitability.
Vital qualifications: Any qualifications that are important to the Cinematographer jobs you are applying for, should be mentioned in the summary.
Quick tip: Choose from hundreds of pre-written summaries across all industries, and add one to your resume with one-click in our partner's Resume Builder. All written by recruitment experts and easily tailored to suit your unique skillset and style.
Core skills section
Sitting just underneath your resume summary, your core skills section gives recruiters 4-10 of your most in-demand skills in just a glance.
As Cinematographer jobs may get hundreds of applications, this is a great way to stand out and quickly grab hiring managers' attention.
It should be made up of 2-3 columns of bullet points and highlight attributes that are hyper-relevant to the jobs you are aiming for.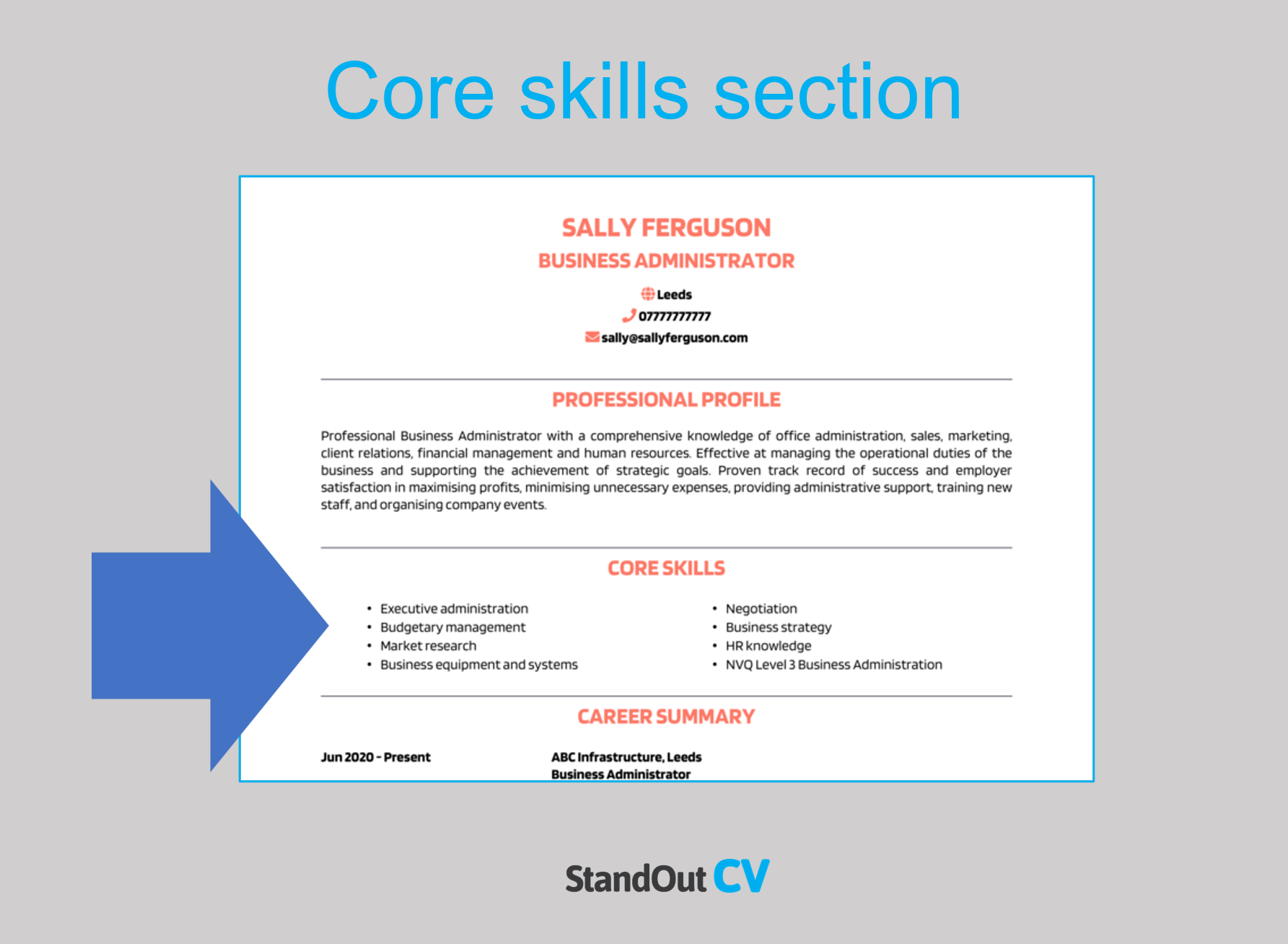 Top skills for your Cinematographer resume
Location Scout & Audit – working with the film's pre-production team to find the most suitable place to shoot.
Digital Imaging – acquiring and processing images in film or digital format, and determining which format is the best choice for each project.
Adobe Suite/DaVinci Resolve – highlighting specialist experience using software systems used for color grading, color correction, visual effects, and audio post-production video editing.
Documentary Specialist – highlighting key areas of expertise such as documentaries, motion pictures, animation etc.
Color Grading – manipulating film and video images to create consistent color tones throughout a motion picture.
Quick tip: Our partner's Resume Builder contains thousands of in-demand skills for every profession that can be added to your resume in seconds – saving you time and greatly improving your chances of landing job interviews and getting hired.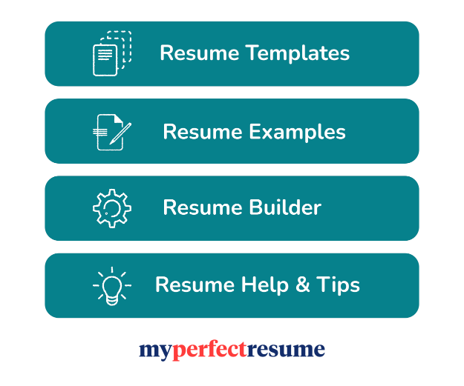 Resume work experience section
So, you've got the recruiter interested with your catchy summary… Great work.
Now it's time to show them the impact you make in the workplace by listing out your previous jobs and what you achieved in each one.
If you have tons of experience, you can condense this part down to the last few years – if you are junior, then you should include as much possible (even volunteering and school work placements)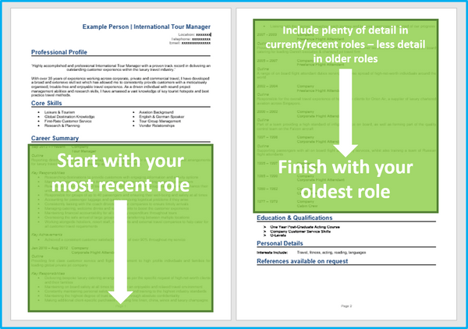 Structuring your job descriptions
Resume job descriptions contain lots of information, so its crucial to structure them well.
Use the structure below to ensure hiring managers can consume the information easily.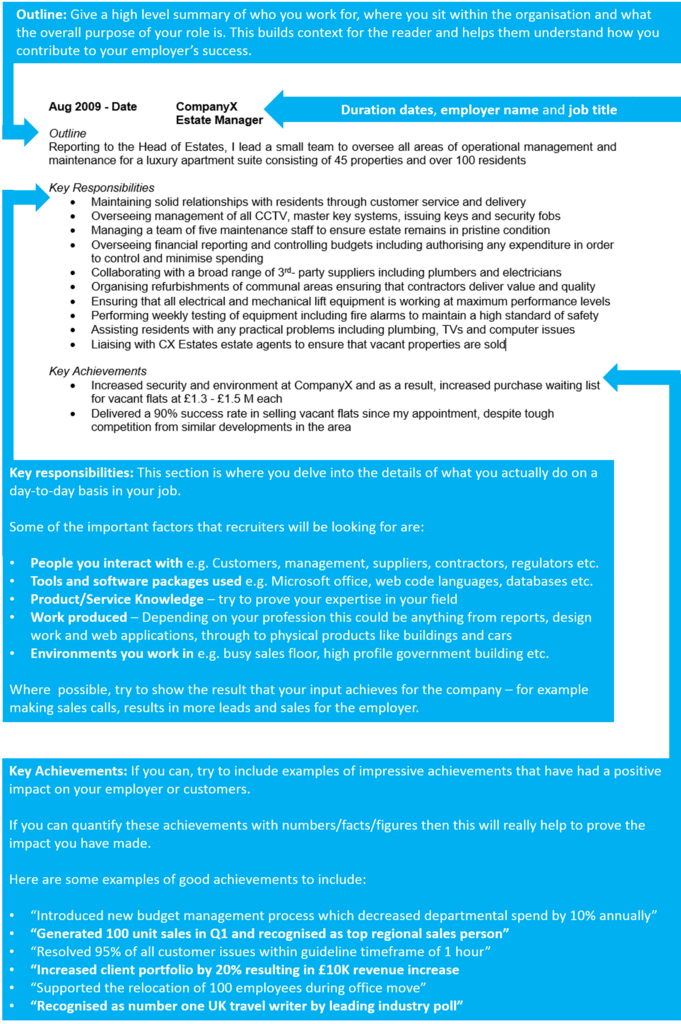 Job outline
Kick off each role with a high-level overview to summarize the focus of the job, what the organization/department does, and how you fit into the bigger picture.
Key responsibilities
The bulk of the role description should be comprised of bullet points that explain all of your duties in the job.
Keep the sentences short and simple to make them easy for recruiters to digest.
Key achievements
Round off each job by adding some impressive achievements you made in the role.
Anything you've done that has made a big impact on your employer will make a good impression, think; generating revenue, saving costs, or improving a product.
Quantify your achievements with number where possible e.g. "reduced call wait time by 10%"
Example job for Cinematographer resume
Outline
Work as a Cinematographer for an independent, New York based film production studios, contributing to the production of 11 features and 7 shorts and collaborating with film production giants Netflix on a documentary series, due for release in 2023.
Key Responsibilities
Organise and attend pre-production meetings with the Director and Scriptwriters to plan how the script will translate to screen
Manage all pre-production and on set aspects of filming and lighting for short and feature film productions
Produce comprehensive plans for camera angles, equipment, shot sizes and colour grading
Supervise the camera crew on set and delegate responsibilities and focus points to camera assistants
Quick tip: Create impressive job descriptions easily in our partner's Resume Builder by adding pre-written job phrases for every industry and career stage.

Education section
Towards the bottom of your resume, add your education section.
Here you should list your professional qualifications and academic record, such as high school diplomas or college degrees.
If you have lots of work experience, you can keep this section brief (because recruiters will be more interested in your career. If you have little/no experience then you should bulk this section up with plenty of detail.
Additional information
The additional info section is optional but can be useful if you have anything else to add that could benefit your application.
For example ,you may have some hobbies and interests that are relevant to your job – or you might have awards or publications to shout about.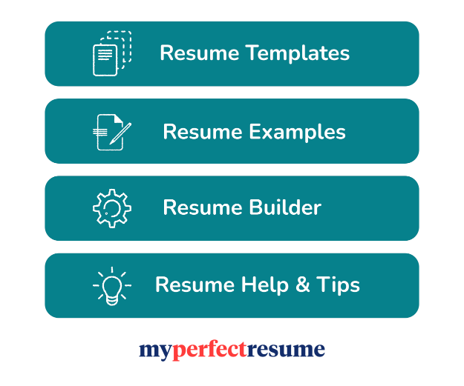 Writing your Cinematographer resume
A winning Cinematographer resume should look great, read well, and sell your skillset to hiring managers.
If you follow the steps above, you should be able to bag yourself a top job in no time.
And don't forget you can use our partner's Resume Builder if you want to save time and ensure your resume contains the very best content.
Good luck with your job search!