You've been working closely with the business analysis team for months now because you knew that internship would look great on your resume.
The trouble is, you don't know how to showcase this experience effectively to make it look great.
The good news is we can help with our detailed writing guide and business analyst intern resume example. Check them out below.
Contents
| | |
| --- | --- |
| How to write a Business Analyst Intern resume | |

Business Analyst Intern Resume Example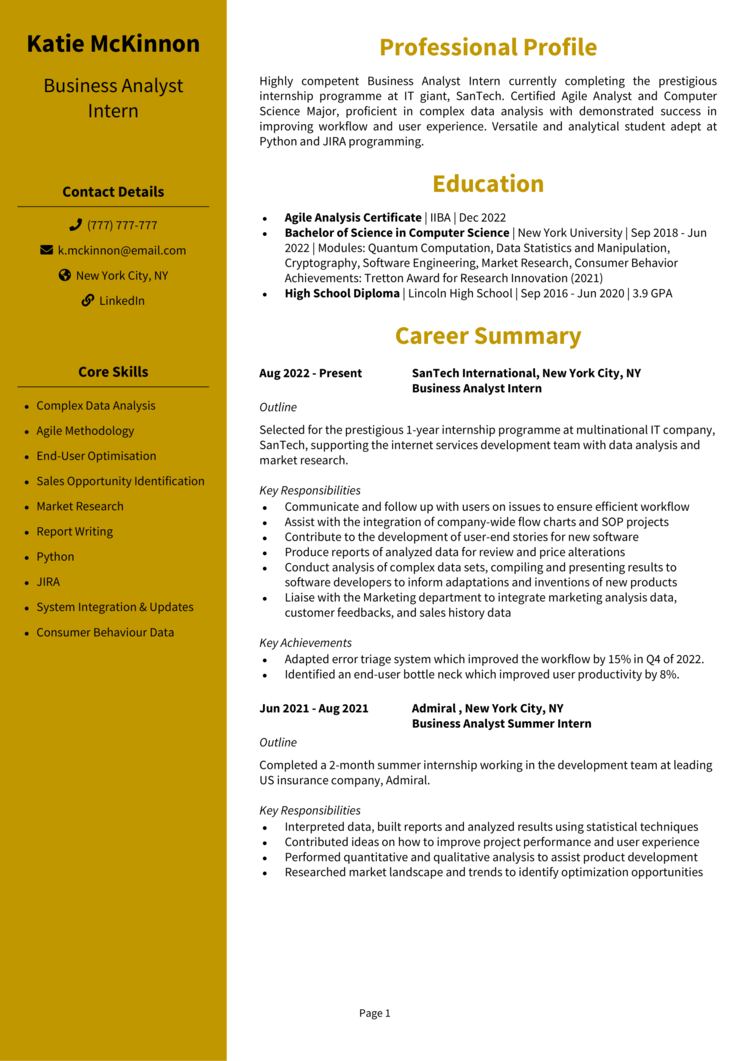 This Business Analyst Intern resume example shows you the most effective layout for a resume in today's job market, along with the type of content you need to include.
Stick closely to these guidelines as you write your own resume, to boost your chances of getting lots of responses, interviews and job offers.
Now lets dive into the details of how you write your own eye-catching resume…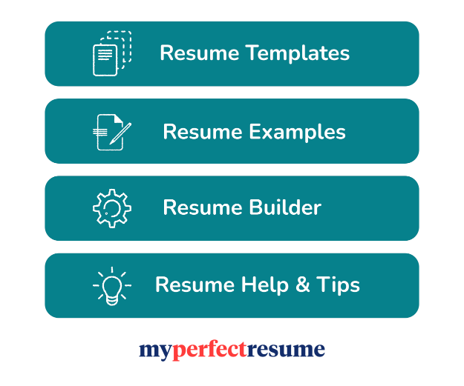 Business Analyst Intern resume layout and format
Formatting and structuring your resume correctly is key to landing job interviews.
Your resume needs to look attractive, but more importantly it needs to be easy for recruiters and hiring managers to read and digest the information.
These tips will help you to do that: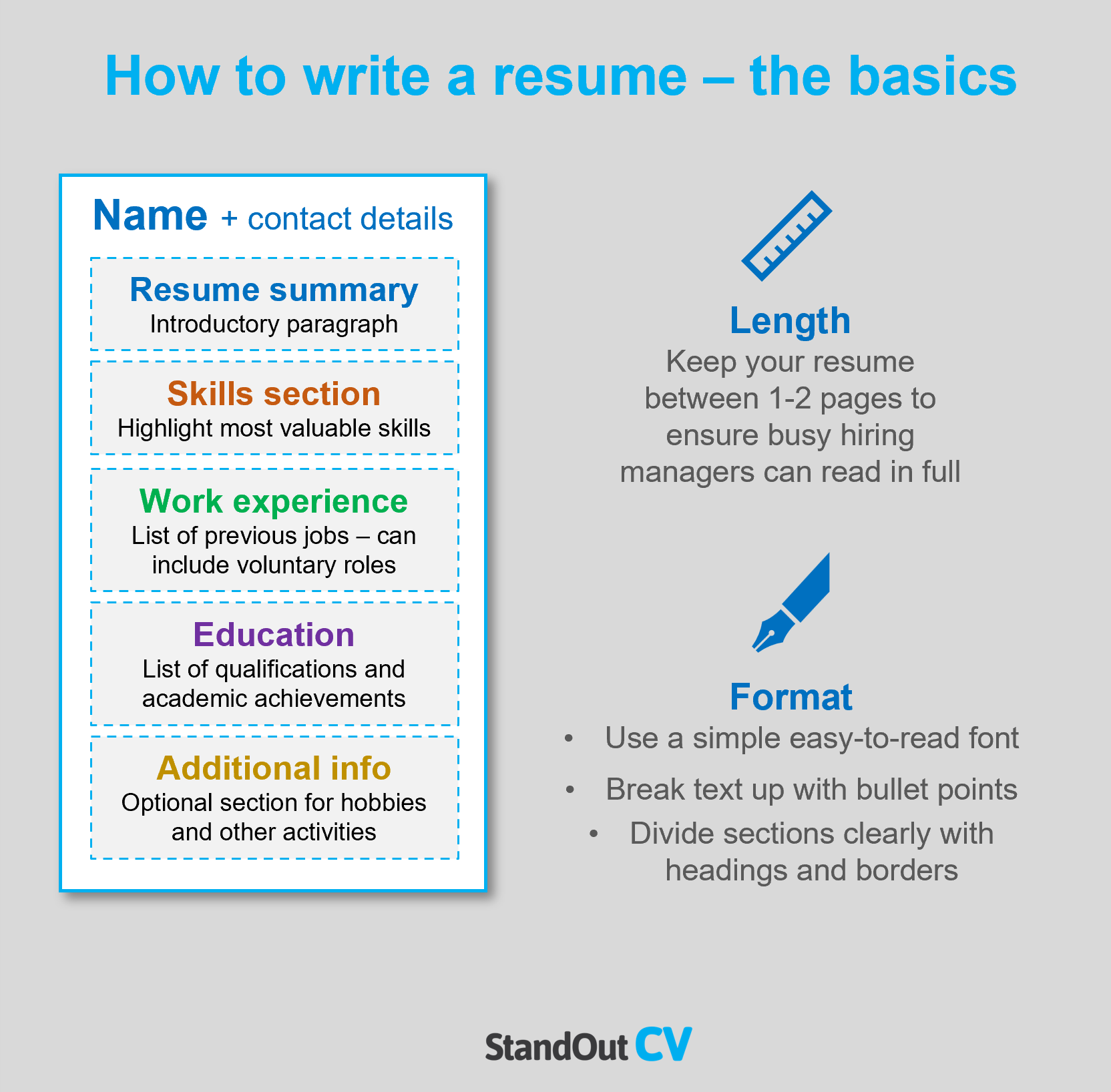 Formatting your resume
Length: To ensure that recruiters will read all of your resume, limit its length to 2 pages – as they someteimes read hundreds of resumes daily.
Font & readability: Readability is the name of the game when it comes to your resume. Ensure yours is a dream to read by using a simple clear font, and breaking the text up with plenty of bullet points and short paragraphs.
Layout & Structure: A visually appealing resume is important, but don't forget about functionality. To ensure a functional design, use bold headings and borders to organize the page into clear sections.
Photos: While a photo is not usually necessary on your resume in the United States, it may be beneficial to include one in regions and industries where it is customary.
Quick tip: Achieving a professional look for your resume can be difficult and time-consuming. If you want to create an attractive resume quickly, try our partner's Resume Builder and use one of their eye-catching resume templates.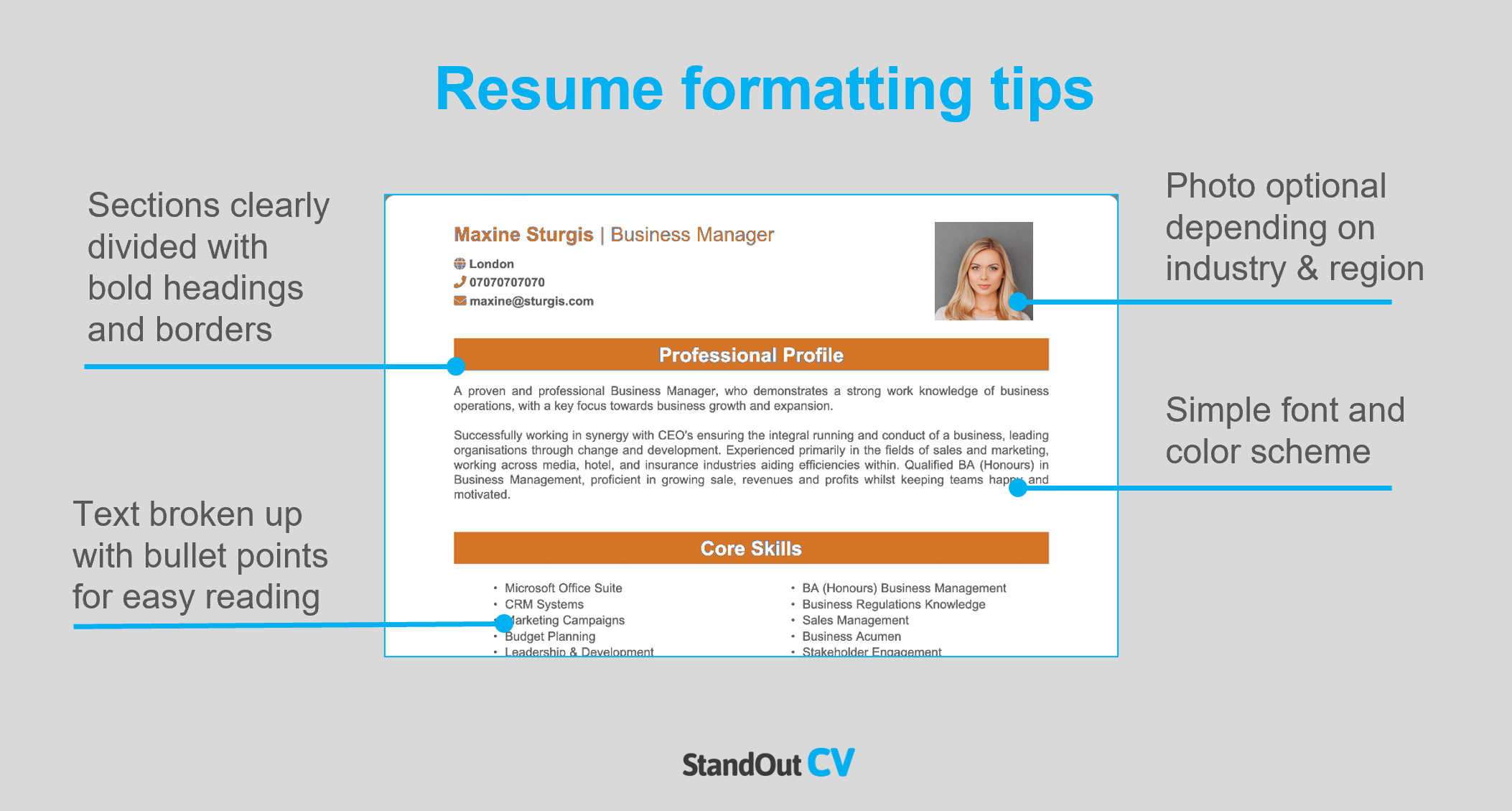 Resume layout
When writing your resume, you should always include the following sections:
Name and Contact Details – Place this information at the top of your resume to make it easy for employers to contact you.
Resume Summary – Write a brief introductory paragraph at the top of your resume summarizing why you are the best candidate for the job.
Skills Section – Create a concise list of your most important skills that can be quickly skimmed over by potential employers.
Work Experience – List your previous jobs in reverse chronological order, including volunteer work and college placements if you have no paid experience.
Education – List your educational qualifications and any professional training you have received.
Additional Information – This is an optional section for including details about hobbies, interests, or any other relevant information that may help distinguish you from other candidates.
Here's what to include in each part of your resume.
Contact Details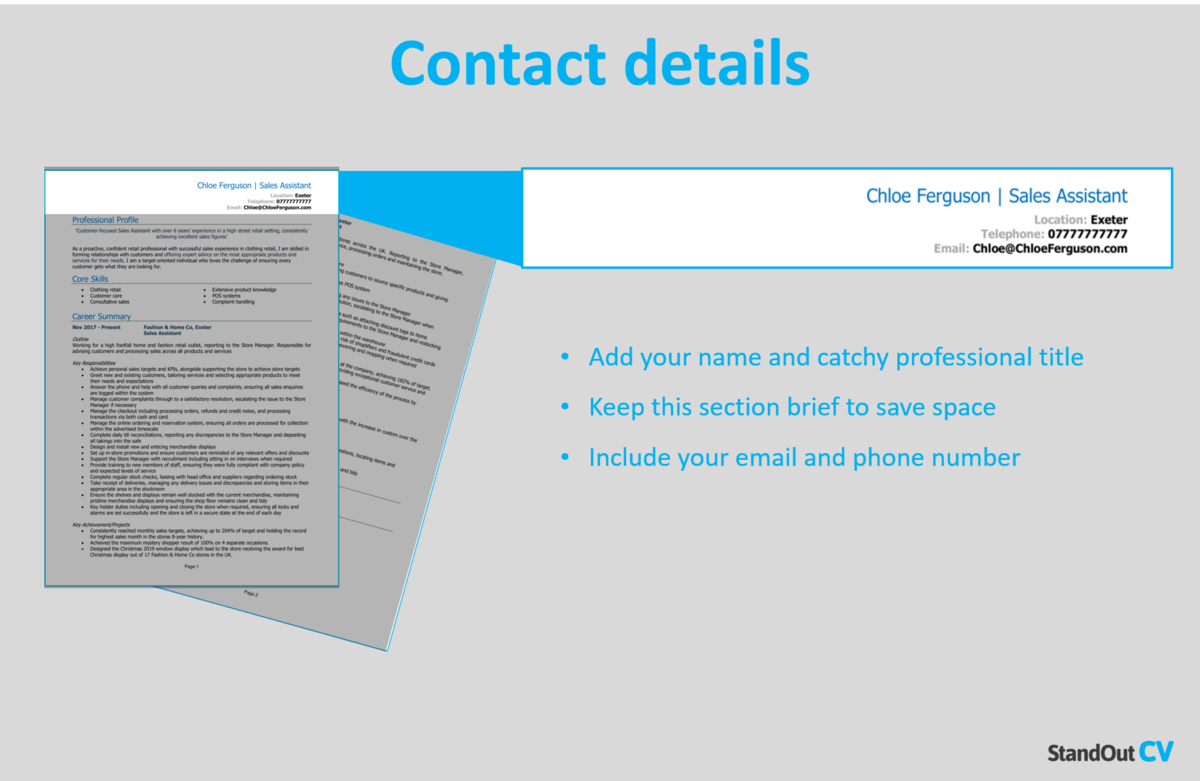 Make it easy for hiring managers to contact you by adding your contact details to the top of your resume.
Keep this section small to save space and include the following.
Name and profession title
Telephone number – Ideally your cell phone so you can answer quickly.
Location – Add your general location such as LA or New York
Email address – Use a professional looking one with no nicknames.
You can add a link to your LinkedIn profile if you have one – you do not need to include personal details like date of birth or marital status.
Business Analyst Intern Resume Summary
Start your resume with a bang by adding a powerful summary to the top, summarizing your most valuable skills and experience.
This short paragraph is your chance to show recruiters why you are a perfect fit for the job and encourage them to read more of your resume.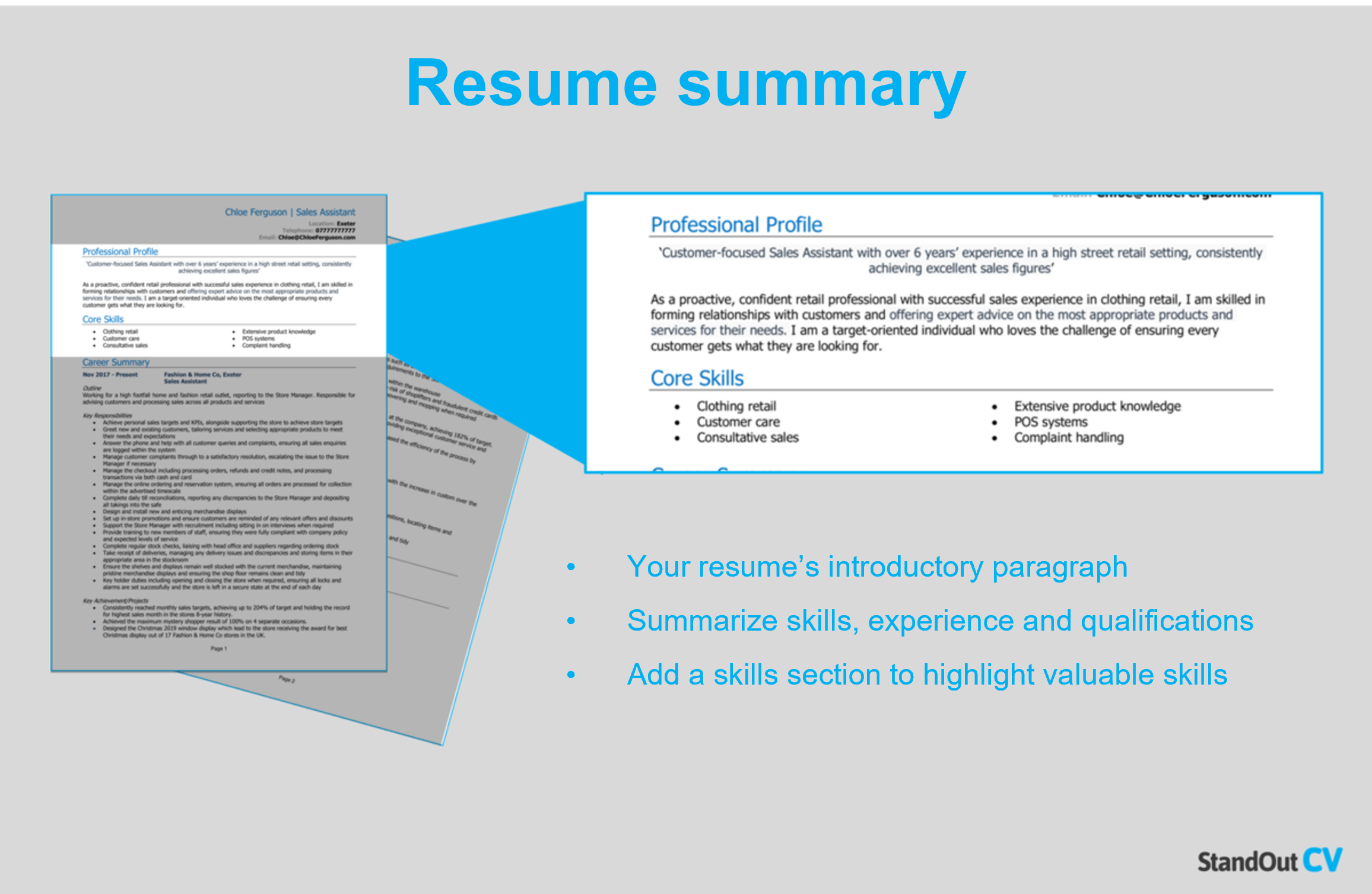 How to create a resume summary that will excite recruiters:
Keep it short: Attention spans are short in the job market, so keep your summary brief and high-level at around 4-7 lines – This is just enough to catch the eye of rushed hiring managers.
Tailor to target jobs: To better align your resume with your target jobs, it's important to scrutinize the job description and identify as many relevant skills as possible to include in your resume.
Avoid using cliches: You might be a "highly motivated go-getter who thinks outside the box" but generic meaningless cliches like that don't tell employers much about you – stick to factual information in your summary.
Business Analyst Intern resume summary example
Highly competent Business Analyst Intern currently completing the prestigious internship programme at IT giant, SanTech. Certified Agile Analyst and Computer Science Major, proficient in complex data analysis with demonstrated success in improving workflow and user experience. Versatile and analytical student adept at Python and JIRA programming.
What to include in your Business Analyst Intern resume summary?
Summary of your experience: Briefly describe the work you have performed in the past and the contributions you have made to the organizations you have worked for.
Relevant skills: Skills that are highly relevant to Business Analyst Intern work should be made prominent throughout your summary.
Qualifications: To make a strong impression on potential employers when applying for Business Analyst Intern jobs, be sure to mention any relevant qualifications in your summary.
Quick tip: Choose from hundreds of pre-written summaries across all industries, and add one to your resume with one-click in our partner's Resume Builder. All written by recruitment experts and easily tailored to suit your unique skillset and style.
Core skills section
Sitting just underneath your resume summary, your core skills section gives recruiters 4-10 of your most in-demand skills in just a glance.
As Business Analyst Intern jobs may get hundreds of applications, this is a great way to stand out and quickly grab hiring managers' attention.
It should be made up of 2-3 columns of bullet points and highlight attributes that are hyper-relevant to the jobs you are aiming for.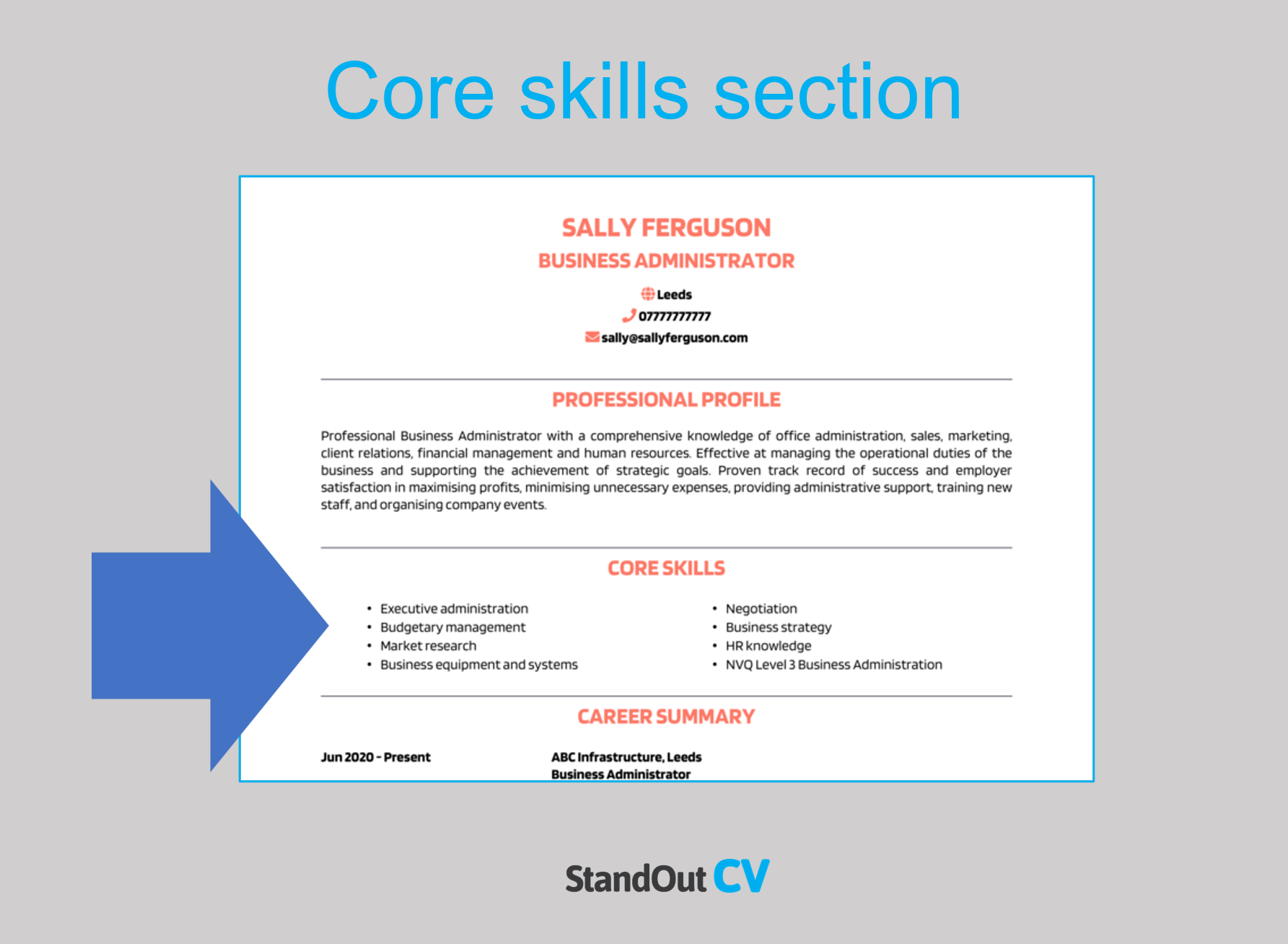 Best skills for your Business Analyst Intern resume
Data Analysis – Collecting, analyzing, and interpreting data to identify trends, patterns, and insights that support business decision-making.
Requirements Gathering – Effectively gathering, documenting, and validating business requirements from stakeholders, ensuring clear understanding and alignment.
Process Mapping and Modeling – Visually mapping and modeling business processes, identifying areas for improvement, and proposing solutions.
Problem Resolution – Identifying issues, conducting root cause analysis, and developing effective solutions that address business challenges.
Business Process Improvement – Utilizing knowledge of methodologies and techniques to streamline and improve business processes, enhancing efficiency and effectiveness.
Stakeholder Management – Engaging and communicating with stakeholders, building relationships, and managing expectations to ensure project success.
Technical Aptitude – Utilizing knowledge of technology concepts and systems to effectively collaborate with IT teams and bridge the gap between business and technology.
Documentation and Reporting – Creating clear and concise documentation, including business requirements, process flows, and project reports.
Technical and Non-technical Presentation – Presenting complex information and ideas to both technical and non-technical audiences in a clear and engaging manner.
Project Management – Utilizing knowledge of project management principles and methodologies, including planning, monitoring, and coordination of project activities.
Quick tip: Our partner's Resume Builder contains thousands of in-demand skills for every profession that can be added to your resume in seconds – saving you time and greatly improving your chances of landing job interviews and getting hired.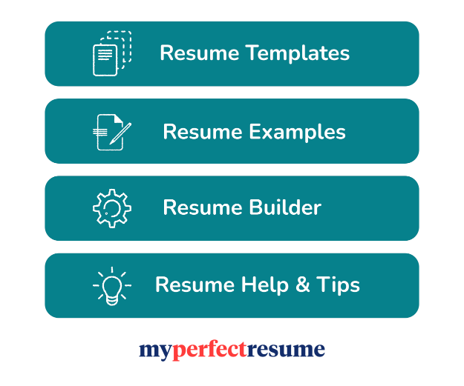 Work experience
Congratulations on successfully capturing the recruiter's interest with your attention-grabbing summary! Now, it's time to showcase your workplace impact by providing a detailed list of your previous job experiences and achievements.
If you have significant experience, consider highlighting the most recent few years to condense this section. However, for junior job seekers, it's essential to include as much relevant experience as possible, including volunteering and school work placements.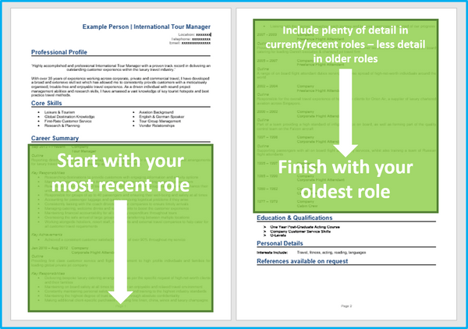 Structuring your jobs
It's easy to overwhelm readers when writing about a job you have been doing for years or even months.
Break the information up like this to keep it simple for recruiters to understand.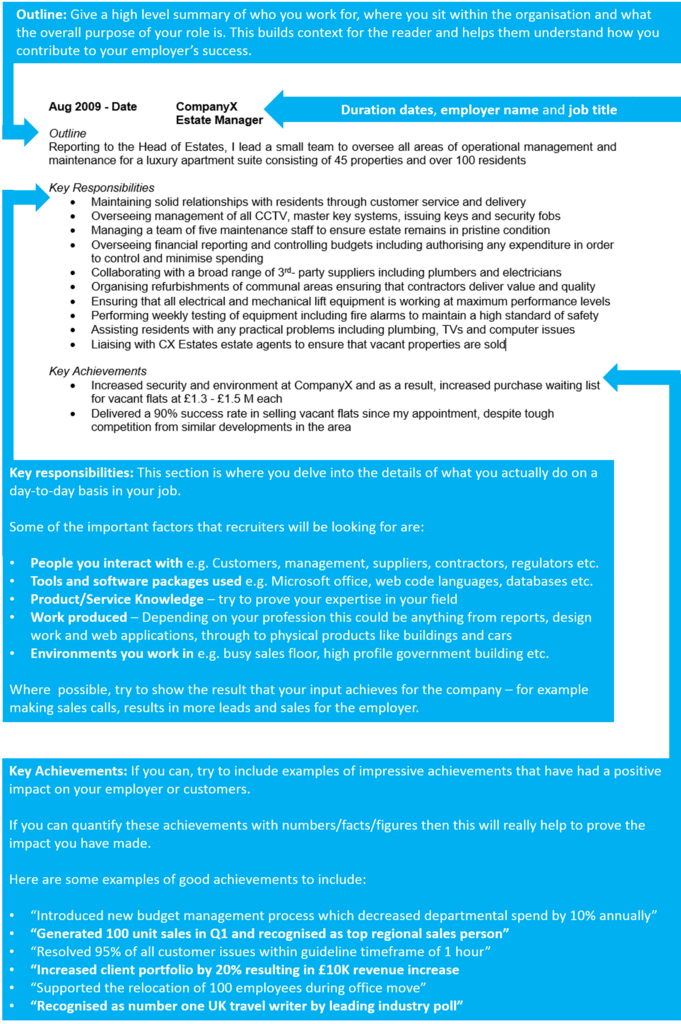 Job outline
Each role description should begin with a qucik summary of the job and company, along with how the job fits into the strucuture of the organization.
Key responsibilities
The bulk of the role description should be comprised of bullet points that explain all of your duties in the job.
Keep the sentences short and simple to make them easy for recruiters to digest.
Key achievements
Finish each role by highlighting some impressive achievements you made whilst in the role.
Anything that benefited the employer can be included from making financial savings, to winning new customers.
Quantify your achievements with facts and figures if you can, e.g. "reduced call wait time by 10%"
Example job for Business Analyst Intern resume
Outline
Selected for the prestigious 1-year internship programme at multinational IT company, SanTech, supporting the internet services development team with data analysis and market research.
Key Responsibilities
Communicate and follow up with users on issues to ensure efficient workflow
Assist with the integration of company-wide flow charts and SOP projects
Contribute to the development of user-end stories for new software
Produce reports of analyzed data for review and price alterations
Quick tip: Create impressive job descriptions easily in our partner's Resume Builder by adding pre-written job phrases for every industry and career stage.

Education section
After your work experience, add your education section.
If you are an experienced professional, you can keep this part short – adding basic details of each qualification.
If you have little or no experience, bulk this section up by adding more detail and highlight important skills and knowledge for your target jobs.
Additional information
At the end of your resume, you can add any extra information that might be relevant to the jobs you are applying for.
This could be hobbies, interests, publications, clubs or memberships.
This section is optional and doesn't need to be added if you have nothing more relevant to add.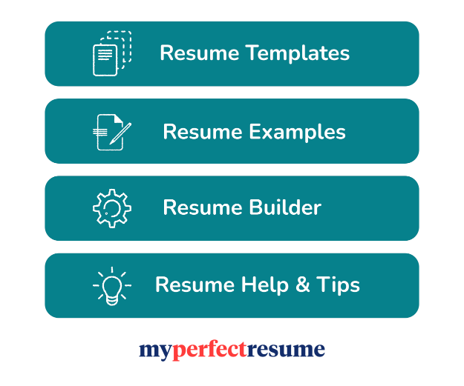 Writing your own winning Business Analyst Intern resume
A winning Business Analyst Intern resume should look great, read well, and sell your skillset to hiring managers.
If you follow the steps above, you should be able to bag yourself a top job in no time.
Good luck with your job search!