Wondering how to add your key strengths to your CV?
Whether you're a sales whizz or great at communication, it can be difficult to know which skills to include in your CV and how to describe them.
Here, we've listed 57 impressive strengths for your CV and given real-life examples of how you can include them.
Use our examples for inspiration and finally bag the job you want!

Personal strengths

Your personal strengths describe your innate qualities and your strong points in working with other people. Here are some examples of how you can include your personal strengths on your CV:
Motivation – e.g. "Established monthly bonus budget for sales team, resulting in a 35% increase in sales in one 3-month period."
Accountability– e.g. "Was responsible of overseeing all projects for [client name] and ensuring tasks were completed to deadline."
Honesty –g. "Gave management suggestions to optimise workflow and increase office productivity, suggestions were implemented to high success."
Strong work ethic – e.g. "Performed extra duties and worked overtime to meet our project deadline for [client name]."
Punctuality– e.g. "Recorded zero absences, zero late arrivals and zero extra personal days during my 3 years working at [company name]."
Confidence– e.g. "Represented [company name] at corporate level for various business conferences, speaking with shareholders and giving presentations."
Patience – e.g. "Onboarded over 100+ new employees in a 2-year period, training them in all essential office software and office conduct."
Time management – e.g. "Managed a busy team of 12 customer-facing employees while also managing the company's accounts and supplier relations."
Empathy – e.g. "Provided customer support via our online messaging app, offering 1-1 support and guidance while listening to concerns and offering solutions."
Organisational Skills – e.g. "Managed projects between the marketing team and the customer service team while serving clients and managing accounts."
Written Communication Skills – e.g. "Composed white papers, press releases and eBooks detailing our company's vision, principles and objectives going forward."
Positivity – e.g. "Conducted weekly motivational meetings where employees could discuss target setting, goal setting and suggestions for optimising workplace productivity."
Leadership – e.g. "Assisted in conducting our monthly shareholder meeting, answering questions from attendees and conducting presentations."
Planning – e.g. "Organised weekly work schedule for 40+ employees working in a customer-facing environment, planning the weekly Rota and delegating tasks for each shift."
Active Listening – e.g. "Took onboard employee suggestions to cut back on weekly meetings and presentations, switching to an online system resulting in an 11% increase in office productivity."
Collaboration – e.g. "Developed our lifecycle marketing strategy with the sales team, resulting in an 11% increase in customer retention EOY."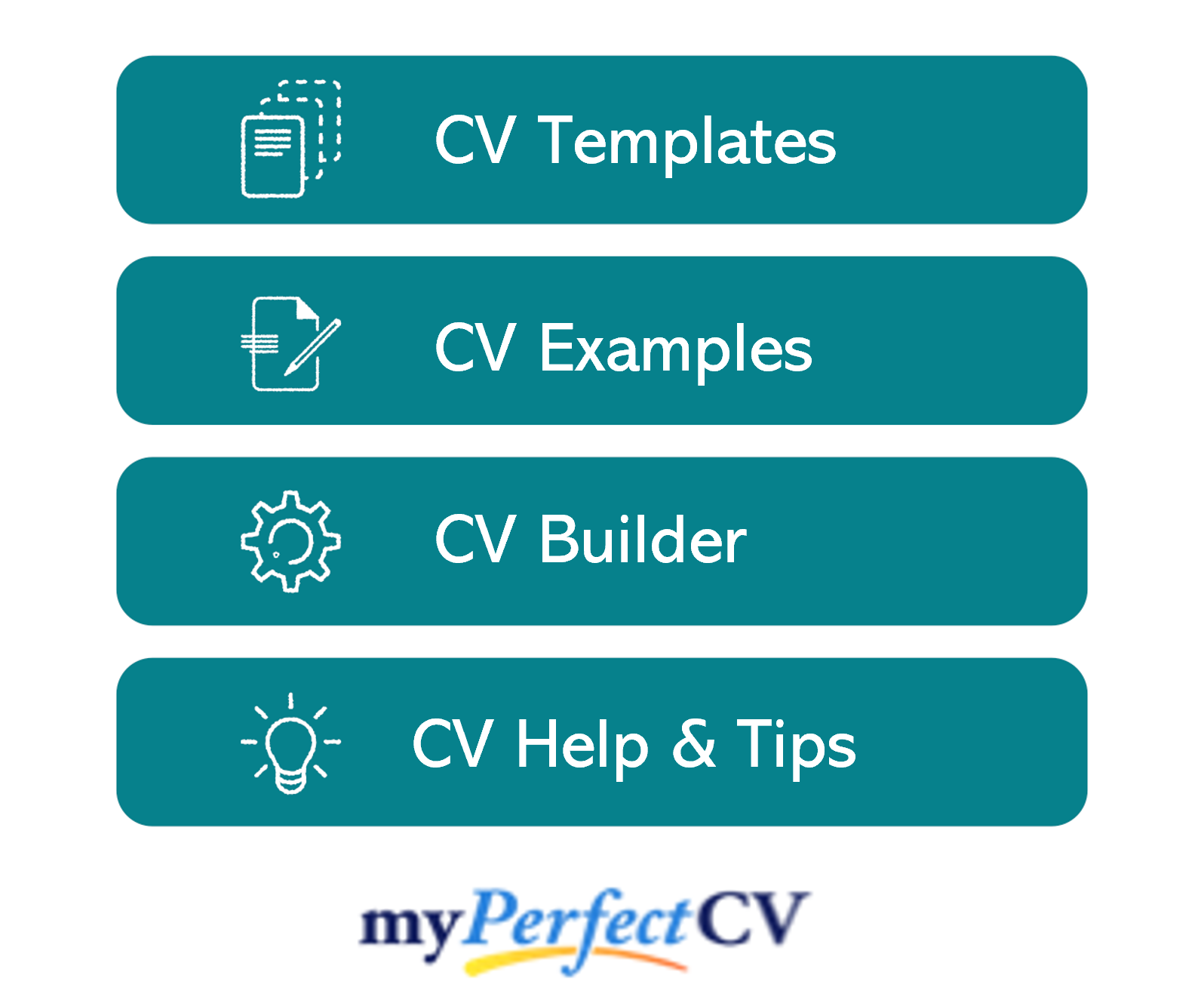 Teamwork strengths

Having solid teamwork strengths is a great way to prove that you'll be a productive and dynamic member of any team. Here's are the top teamwork strengths you can include on your CV:
Communication – e.g. "Collaborated with management to implement a new AIDA strategy with a focus on customer retention."
Collaboration– e.g. "Worked to generate leads with sales team, suggesting new target demographics and an expansion of our services online."
Brainstorming –g. "Developed ideas for lead nurturing with upper management, as we expanded our range to serve a new target demographic."
Diplomacy– e.g. "Developed promotional strategy with marketing team, securing our initial vision for our project."
Critical thinking – e.g. "Modified our brand identity and brand awareness with the communications team, in order to optimise our web strategy and CRO."
Negotiation – e.g. "Successfully negotiated with upper management to assign our sales department key clients, as well as a budget increase of 3% for long-term client projects."
Conflict resolution – e.g. "Worked in a supervisory customer-facing role, intervening with customer enquiries and assisting with problems on the shop floor."
Team building – e.g. "Organised extra-curricular, team-building events for our department outside office hours."
Initiative – e.g. "Worked with marketing to implement a new behavioural segmentation strategy, dividing up our customer base by purchase habits to enhance our online advertising campaign."
Flexibility – e.g. "Worked on a long-term project with clients in the fintech sector, helping both the sales and marketing team overhaul their web strategy."
Influence – e.g. "Supervised team tasked with overhauling our customer service strategy, decreased our churn rate by 17% EOY."
Leadership strengths

Having leadership strengths is great if you're looking to climb the corporate ladder and land management roles in your field. Here's how you can demonstrate your leadership strengths on your CV:
Strategic thinking – e.g. "Modified our web strategy from paid advertising to SEO-based strategy, reducing our CAC by 75%."
Coaching – e.g. "Ran a managerial training course for internal employees from disadvantaged or under-represented backgrounds, helping them integrate into the corporate and managerial world."
Motivation –g. "Implemented various budget increases for high performing sales representatives, resulting in a 16% increase in first-time sales."
Planning – e.g. "Overhauled our CMS to simplify workflow and make it easier to onboard new employees."
Delegation – e.g. "Assigned key clients to appropriate departments, directly appointed project managers to oversee each campaign."
Goal setting – e.g. "Aimed to achieve 100% employee retention, objective achieved after 19 months in management role."
Feedback – e.g. "Conducted over 200 performance reviews with employees, offering constructive feedback and suggestions for improving work performance."
Open Communication – e.g. "Implemented employee suggestions to move our marketing operations to a new CRM platform, increasing customer engagement with our services."
Incentivising – e.g. "Negotiated with senior management team to increase sales' departments commission from 20% to 30% per sale, resulting in a 16% increase in sales and higher office productivity."
Critical Thinking – e.g. "Implemented a new GTM strategy to compete with rivals in our sector as we launched our new range of 1-1 services."
Persuasion – e.g. "Obtained several high-profile clients, convincing them to switch to our company based on our yearly performance."
Customer facing strengths

Having experience working with customers is a major plus for any CV. You can include your customer-facing strengths on your CV as follows:
Relationship building – e.g. "Achieved an increase of 19% in customer satisfaction during my role as customer service representative."
Product knowledge– e.g. "Worked serving customers on the shop floor, engaging customers in friendly conversation and recommending appropriate products."
Complaint resolution –g. "Handled all email complaints and queries, directing customers to the appropriate customer service pages while being empathetic and understanding of their complaints."
Sales – e.g. "Exceeded monthly sales targets by 21% in 2019, winning salesperson of the month 4 times between 2015-2017."
Interpersonal Skills – e.g. "Encouraged customers to sign up to our loyalty scheme, with 500+ total sign ups between 2014-2026."
Empathy – e.g. "Managed the phone and front desk at our customer service kiosk, quickly resolving problems while empathising with customers who reported negative experiences."
Attention to detail – e.g. "Discussed product recommendations with customers, listening to their needs and projects before recommending supplementary products for their home renovation."
Stock Management –g. "Took daily inventory of our warehouse, delegating customer service assistants to re-stock the store in line with our daily sales targets."
Verbal communication skills – e.g. "Greeted customers on the shop floor, recommended products and directed them to the appropriate aisles and products."
Adaptability – e.g. "Worked between the sales counter, the information desk and handling customer inquiries on the shop floor."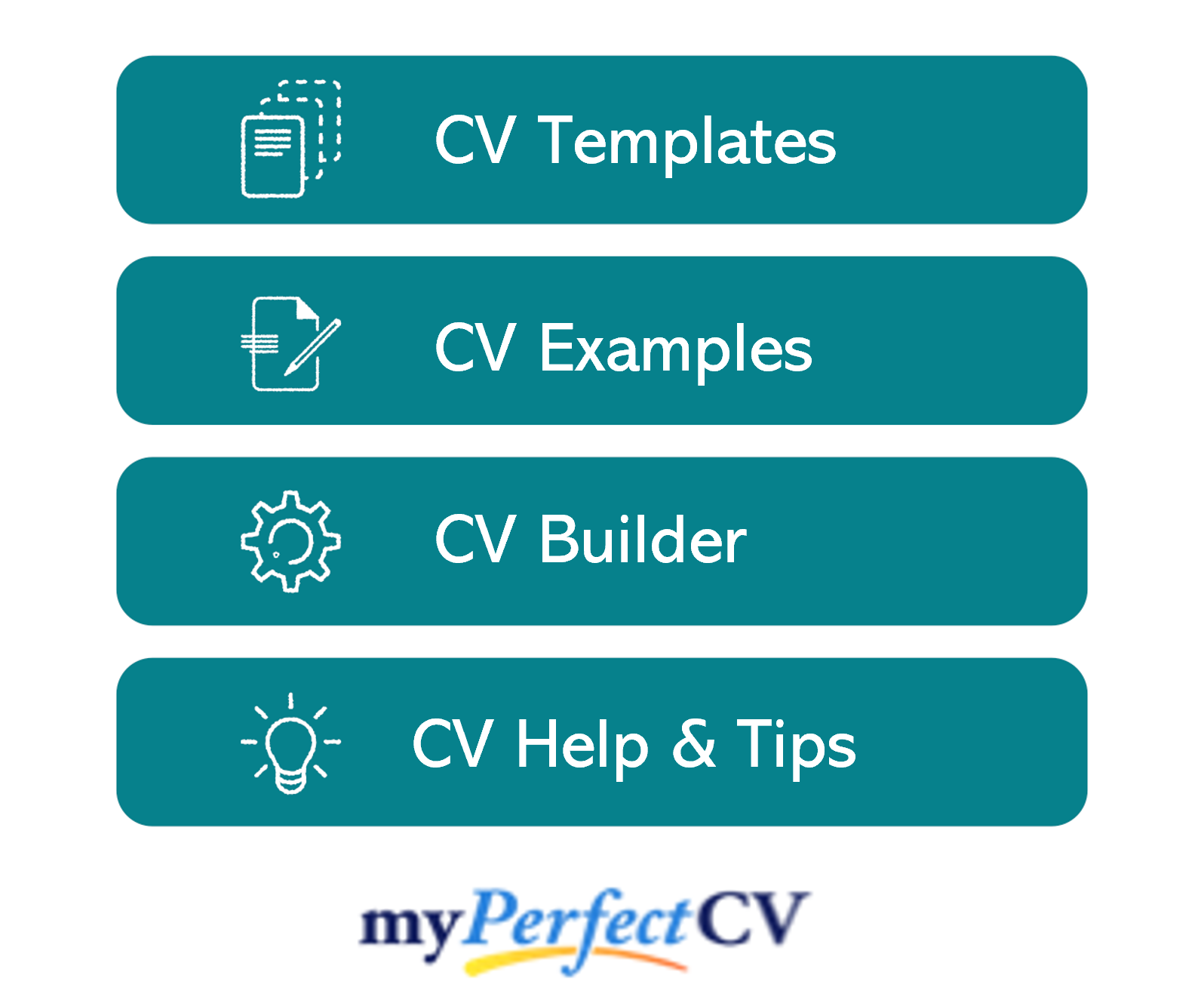 What are strengths?
On your CV, your strengths are going to describe your key strong points in your skillset and professional history.
Strengths might be soft skills, such as excellent verbal and written communication skills, while they might equally be your hard skills like sales, or success at negotiation. Everybody has their strengths and weaknesses, so highlighting these qualities is a great way to sell yourself to any employer.
Having a key set of strengths is also a good way to create a solid, coherent theme for your CV, such as a sales-based CV or management-based CV. This is a great way to demonstrate expert-level knowledge in your field and impress a recruiter.
Why are strengths important?
Your strengths are important because they're going to give the recruiter an overall ideal of your skillset, as well as an overview of your overall competences and qualities as a candidate.
While recruiters do look for skills, qualifications, and experience, they're also looking for candidates who make good employees. Good employees have key soft skills such as organisational skills, time management, communication skills and teamwork skills, so it's a good idea to show these off on your CV alongside your professional history.
In demonstrating that you're both qualified for the role and possess certain transferable strengths for the workplace is a great way to increase your chances of an interview.
How to include strengths on your CV
You can include your strengths in your work experience section of your CV, where you'll give concrete examples and achievements related to your various skills. You can also list them in your CV profile, if you want your CV to display a certain niche or convey a particular professional profile.
In your CV profile
If you want to wow the recruiter by demonstrating a strong and consistent skill set, you should include your strengths in your CV profile.
By including a strong set of skills in your CV profile, you're immediately capturing the attention of the recruiter, rather than burying key information in later sections of your CV.
That being said, it's not a good idea to list only soft skills in your CV profile, as this can make you look inexperienced or convey a jumbled, incoherent professional profile. If your strengths are mainly a mix of soft skills (patience, written skills, organisational skills etc.), you should add a couple of technical skills to your profile – skills that convey tangible experience.
You can add your strengths to your CV profile in the format shown below:

In your jobs
You can also include your strengths in the work experience section of your CV. This is a great way to demonstrate examples of when your strengths provided value to your previous organisations.
You should also make sure to include significant achievements on your CV when discussing your strengths – this is another way to provide concrete evidence of your value as an employee. You can add your achievements underneath the 'responsibilities' section for each of your former roles.
You can add your strengths to your work experience in the format shown below: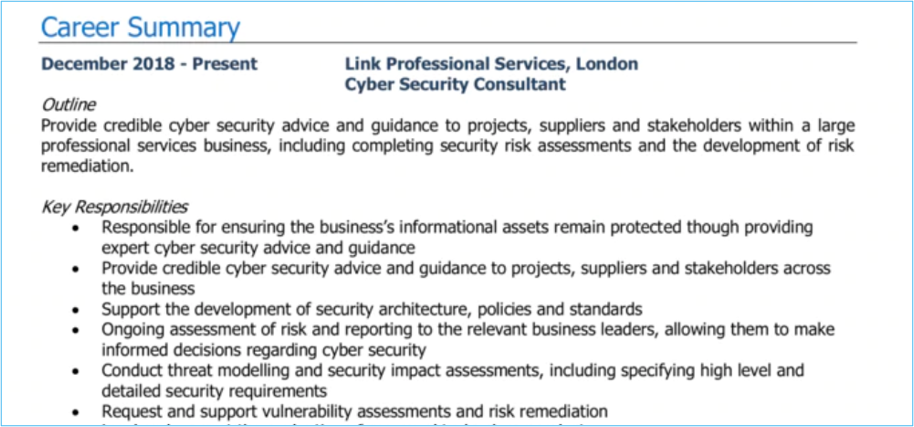 What to avoid
Don't try to add every possible strength under the sun in the hopes that it will impress the recruiter. Recruiters are often looking for candidates with specific skills and a consistent professional niche, so listing too many varied strengths will not impress employers.
When adding your strengths to your CV, it's important to try to remain consistent and coherent.
For example, if you're trying to build a CV to land sales jobs, you should focus on your strengths relating to sales and customer service. This will demonstrate to the recruiter that you're dedicated to this area of work and highly competent at what you do.