If you love working with children and have a friendly, reliable and personable nature, a career in childcare could be perfect for you.
A job as a nursery assistant is a great way to get your foot in the door, but in order to land the job, you'll need a compelling CV.
This step-by-step writing guide includes an example nursery assistant CV and will help you to land the role you want:
Guide contents
Nursery assistant CV example
Structuring and formatting your CV
Writing your CV profile
Detailing work experience
Your education
Skills required for your nursery assistant CV

Nursery assistant CV example


The CV example above showcases how to present your work experience, qualifications and skills in a way that looks professional, organised and is easy for the readers to navigate.
This guide will teach you how to write a CV to the same high standard.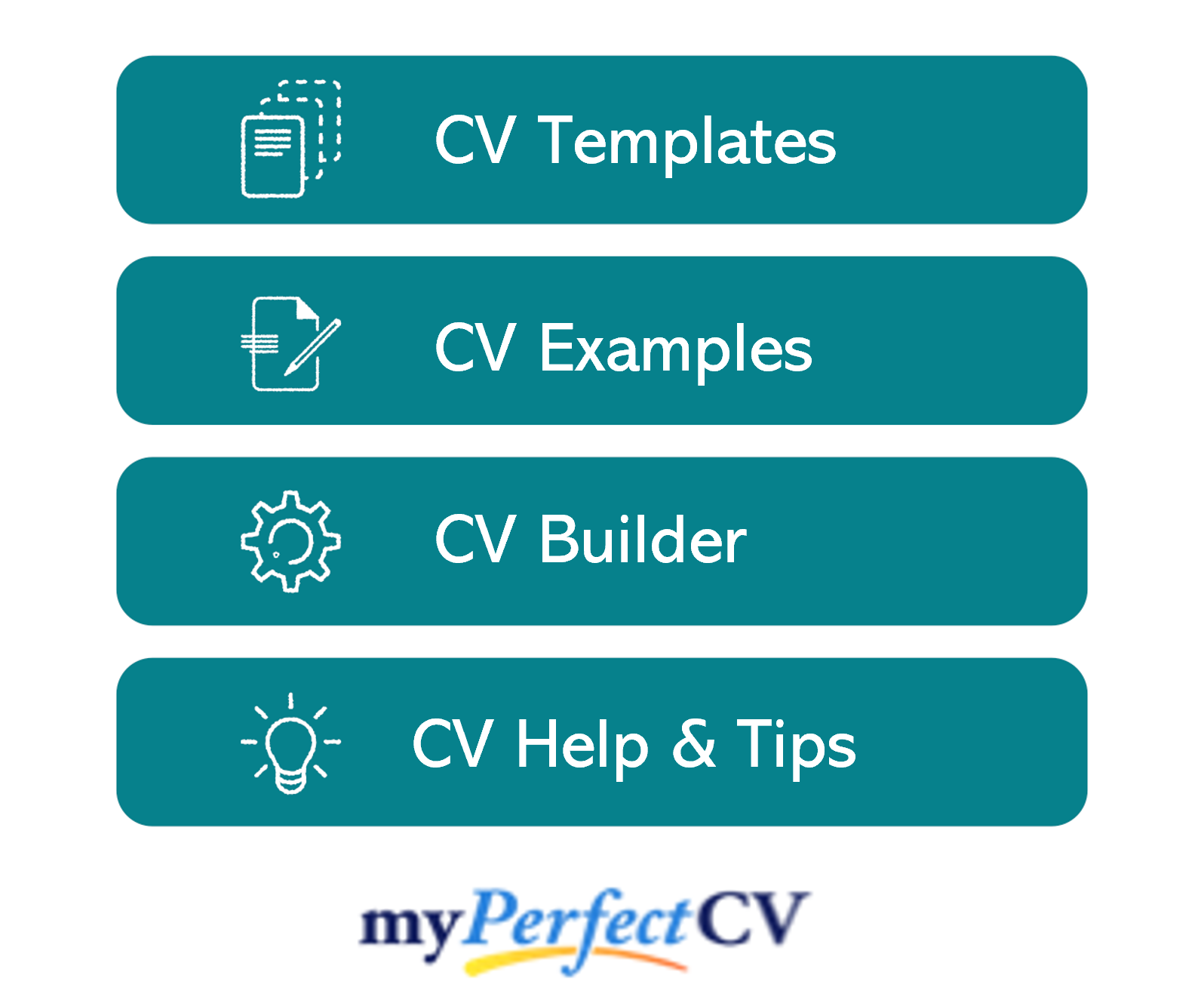 Nursery assistant CV structure & format
The format and structure of your CV are important because it will determine how easy it is for recruiters and employers to read your CV.
If they can find the information they need quickly, they'll be happy; but if they struggle, your application could be overlooked.
A simple and logical structure will always create a better reading experience than a complex structure, and with a few simple formatting tricks, you'll be good to go.
Check them out below:
Formatting Tips
Length: Two sides of A4 makes for the perfect CV length, though one page is okay for less experienced applicants. This forces you to make sure that every single sentence adds value to your CV and ensures you avoid waffle.
Readability: Make sure your CV is easy to read and looks professional by applying some simple formatting tricks. Bullet points are great for making large paragraphs easier to digest, while formatting your headings with bold or coloured text will help the reader to find the information they need, with speed.


Design: When it comes to CV design, it's best to keep things simple and sleek. While elaborate designs certainly command attention, it's not always for the right reasons! Readability is key, so whatever you choose to do, make sure you prioritise readability above everything.
Avoid: Don't add photos, images or profile pictures to your CV. Not only do they take up much-needed CV space, but they're actually completely unnecessary and won't boost your CV at all.
Structuring your CV
Break up your CV content into the following key sections:
Name and contact details – Place them at the top of your CV, so that employers can easily get in touch.
CV profile/personal statement – A punchy sales pitch of your key experience, skills and achievements to reel readers in.
Core skills section – A bullet-pointed snapshot of your abilities.
Work experience – A well-structured list of your relevant work experience.
Education – An overview of any relevant qualifications or professional training you have.
Hobbies and interests – A short description of any relevant hobbies or interests (optional).
Next up, I'll explain what type of information to include in each CV section.

CV Contact Details
Kickstart your CV with your contact details, so recruiters can get in touch easily.
Here's what you should include:
Mobile number
Email address – Make sure it's professional, with no silly nicknames.
Location – Your town or city is sufficient, rather than a full address.
Quick tip: Avoid listing your date of birth, marital status or other irrelevant details – they're unnecessary.

Nursery assistant CV Profile/Personal Statement
Recruiters and hiring managers are busy, so it's essential to catch their attention from the get-go.
A strong introductory profile, known as a personal statement for junior and entry-level candidates, is the first thing they'll read, so it's a great chance to make a good impression.
It should be a short but punchy summary of your key skills, relevant experience and accomplishments.
Ultimately, it should explain why you're a great fit for the role you're applying for and inspire recruiters to read the rest of your CV.
Tips to consider when creating your personal statement:
Avoid clichés: 'Determined team player who always gives 110%' might seem like a good way to fill up your personal statement, but generic phrases like this won't land you an interview. Recruiters hear them time and time again and have no real reason to believe them.
Keep it short: Recruiters are busy, so to ensure your personal statement is actually read, it's best to keep it short and snappy. 8-15 lines is perfect for a personal statement (for those who have little experience), while a shorter length of 3-5 lines is ideal for a profile (for those who have been in the industry for several years).
Tailor it to the role: Before writing your personal statement and CV as a whole, make sure to do some research. Figure out exactly what your desired employers are looking for and make sure that you are making those requirements prominent throughout your application.
What to include in your nursery assistant CV profile/personal statement?
Summary of experience – Start off with a short and snappy summary of your relevant experience so far, whether that's 1 year as a nursery assistant or working as a self-employed nanny for 6 months. Make sure to mention how many years you've worked in the sector, where you've worked (playgroup, nursery, agency etc…), what ages of children you've cared for and whether you've been a sole or shared caregiver.
Key skills – Give a snappy overview of your key childcare/nursery skills, such as health, safety and hygiene, planning lessons, toilet training and numeracy and literacy skills development. Most, importantly, take a look over the role description to see what specific skills and knowledge your target employer is looking for — these should be listed in the job ad under 'essential requirements' or similar. Then, if you can match any, make sure to mention these within your profile or personal statement.
Qualifications – Highlight any relevant qualifications, such as a BTEC, NVQ or CACHE qualification in Early Years or Childcare. If you're applying as a trainee or school leaver, mention your academic qualifications, especially maths and English — for example, '10 GCSEs including Maths C and English B'. It can also be helpful to mention if you're DBS checked and hold a driving license.
Career goals + interests – If you're a junior applicant, try to showcase why you're applying for nursery assistant roles and how your interests and values align with the sector. Employers want to take on trainees and assistants who are genuinely passionate about childcare and are motivated to do a great job.
Quick tip: If spelling and grammar isn't a strong point of yours, make use of our partner's CV builder to double-check your accuracy.
Core skills section
In addition to your CV profile, your core skills section provides an easily digestible snapshot of your skills.
As nursery assistant jobs might receive a huge pile of applications, this is a great way to stand out and show off your suitability for the role.
It should be made up of 2-3 columns of bullet points and be made up of skills that are highly relevant to jobs in childcare and education.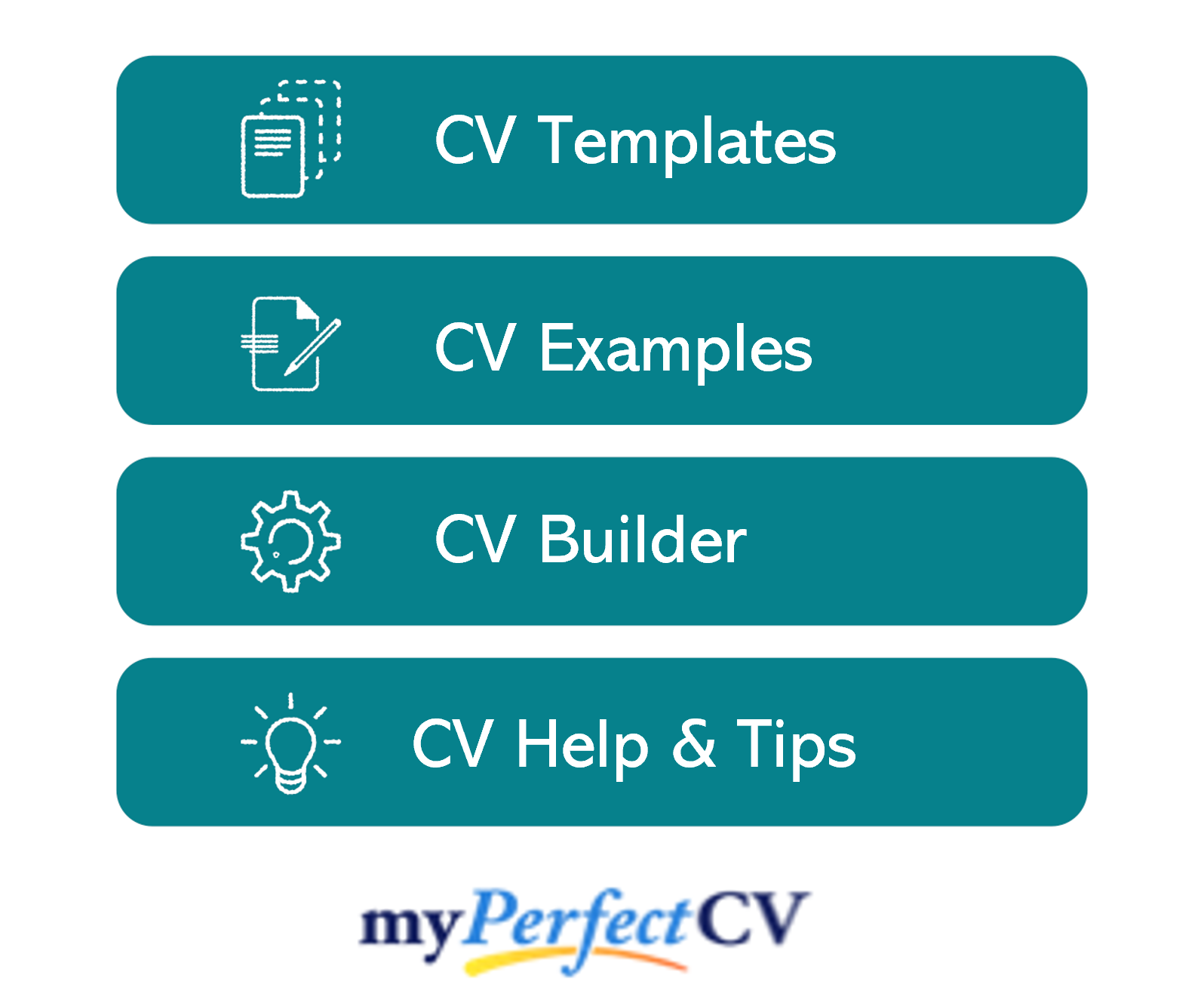 Work experience/Career history
Now that recruiters have a good overview of your skills and abilities, you need to jump into the detail of your career history.
Give them a more thorough insight into what you can do by creating a detailed list of your relevant experience.
Start with your current role, and work backwards through all the relevant positions you've held.
This could be freelance (for example, babysitting), contract or voluntary work too; as long as it's related to the role you're applying for.
Quick tip: If you don't have much relevant experience to your name yet, you can still list unrelated part-time weekend or summer jobs. However, do make sure to point out any transferable skills you gained, such as working in a team, time management and communication, as well as any experience of caring for or helping others.
Structuring your roles
Recruiters will be keen to gain a better idea of where you've worked and how you apply your skill set in the workplace.
However, if they're faced with huge, hard-to-read paragraphs, they may just straight move onto the next application.
To avoid this, use the simple 3-step role structure, as shown below:
Outline
Begin with a summary of your role, detailing what you did, who you reported to and what size of team you were part of. If the role was within childcare or a nursery, highlight the age of and the number of the children you cared for.
E.g.
"Worked with the Nursery Nurse, helping to develop daily plans and schedules and suggesting activities for the children to ensure their well being and personal development."
Key responsibilities
Follow with a snappy list of bullet points, detailing your daily duties and responsibilities.
If you can, tailor it to the role you're applying for by mentioning how you put the target employer's desired hard skills and knowledge to use in this role.
E.g.
Assisted in the children's group of 3-4 and 5-6-year-olds with differing schedules and shift patterns
Managed small group activities such as reading to the children and helping them with craft activities.
Ensured the personal development of each child and identified problems and concerns.
Key achievements
Finish off by showcasing 1-3 key achievements made within the role.
This could be anything that had a positive effect on your company or the children in your care, such as saving time or money, receiving exemplary feedback or an award, preventing an emergency or managing a project/activity.
E.g.
Co-ordinated a monthly 'Meet The Pets Day', which allowed children to meet and interact with different animals.
Personally recommended by five parents due to their child's enjoyment and development at nursery.

Education
At the bottom of your CV is your education. You can list your formal academic qualifications, such as:
BTECs
NVQs
GCSE's (make sure to highlight your English and Maths grades in particular)
A-Levels
Note down the name of the qualification, the institution at which you studied, and the date of completion.
If you don't have much tangible experience in the sector but hold a relevant childcare/early years qualification, you can discuss the skills you learnt and any relevant projects you completed in more detail. Format this by using snappy bullet points underneath the name, institution and date.
Additionally, remember to highlight your DBS check, driving license and any other relevant training, such as child first aid.
Nursery Assistant cover letter
Interests and hobbies
The hobbies and interests CV section isn't mandatory, so don't worry if you're out of room by this point.
However, if you have an interesting hobby or interest that could support a recruiter's decision making, you might want to add them.
Be careful what you include though. Consider hobbies that exhibit skills that are required for roles as a nursery assistant.
For example, having a creative pursuit such as painting, drawing or writing stories or poems is worth listing, as you could use these talents whilst arranging activities for children. Additionally, being part of a sports team showcases your teamwork skills, while playing an instrument demonstrates commitment and creativity.
However, generic hobbies like 'going out with my friends' won't impress recruiters, so you're best off saving the space for other CV sections.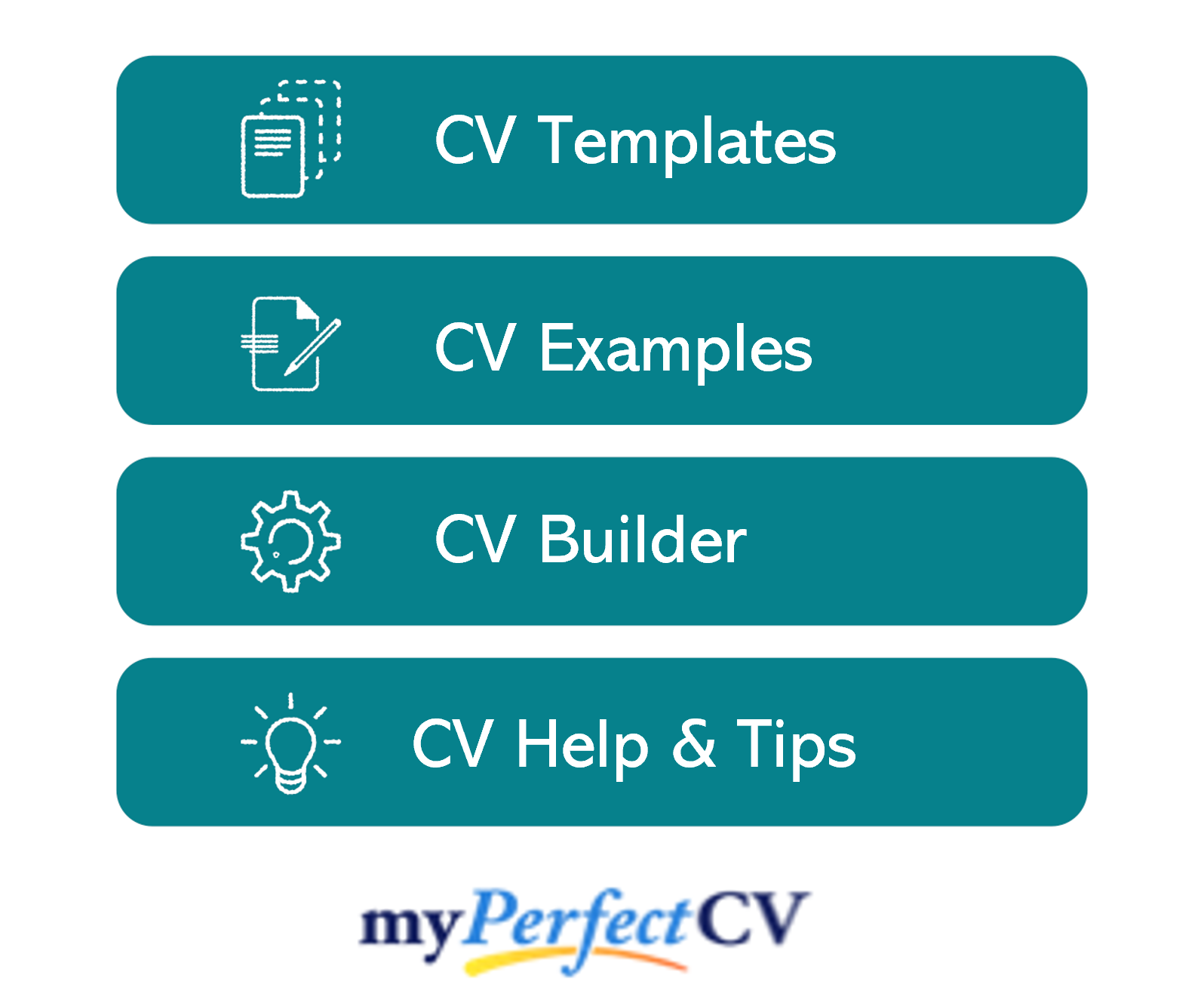 Essential skills for your nursery assistant CV
General childcare – Feeding, toilet training and maintaining children's personal hygiene is part of the daily life of a nursery assistant, so make sure to pack your CV with any experience you have of caring for children and toddlers.
Teamwork – You'll be working with a team of nursery nurses and assistants, so it's essential to showcase your capabilities of working effectively as part of a team.
Activity planning – From storytime and painting to games and sports, planning fun and educational activities will be part of your daily life. Make sure to highlight any experience you have of planning creative activities or lessons, as well as examples of your time management and organisation skills.
Written communication – You'll need to keep regular reports and records of children's development, as well as any issues or accidents that occur. For this reason, it's vital to showcase your written communication ability, whether that's through a GCSE in English or writing in a previous role.
Health + safety – Whether it's cleaning up messes or sanitising toys, you'll need to upkeep a safe and hygienic environment at all times, so make sure to demonstrate your knowledge of health + safety and/or experience of cleaning and tidying to high standards in previous roles.
Writing your nursery assistant CV
When putting together your nursery assistant CV, there are a few key points to remember.
Always tailor your CV to the target role, even if it means creating several versions for different roles.
Additionally, remember that the structure and format of your CV need just as much attention as the content.
Lastly, remember to triple-check for spelling and grammar errors before hitting send.
Good luck with your job search!