If you're trying to land a job in the modern age, you need a modern CV template.
But a modern CV doesn't have to mean wacky design features, logos and a huge picture of yourself… Because those things won't help you get hired.
The key to a good CV is a professional outlook, and a structure which allows busy recruiters to read your CV with ease, to find your in-demand skills quickly.
In this post, I've included a simple-but-effective modern CV template, along with some example CVs that have been used in the job market to land interviews and jobs.
Modern CV guide contents
Modern guide CV template
CV writing guide
Modern CV examples

Modern CV template
Here is an example of the modern CV template in use…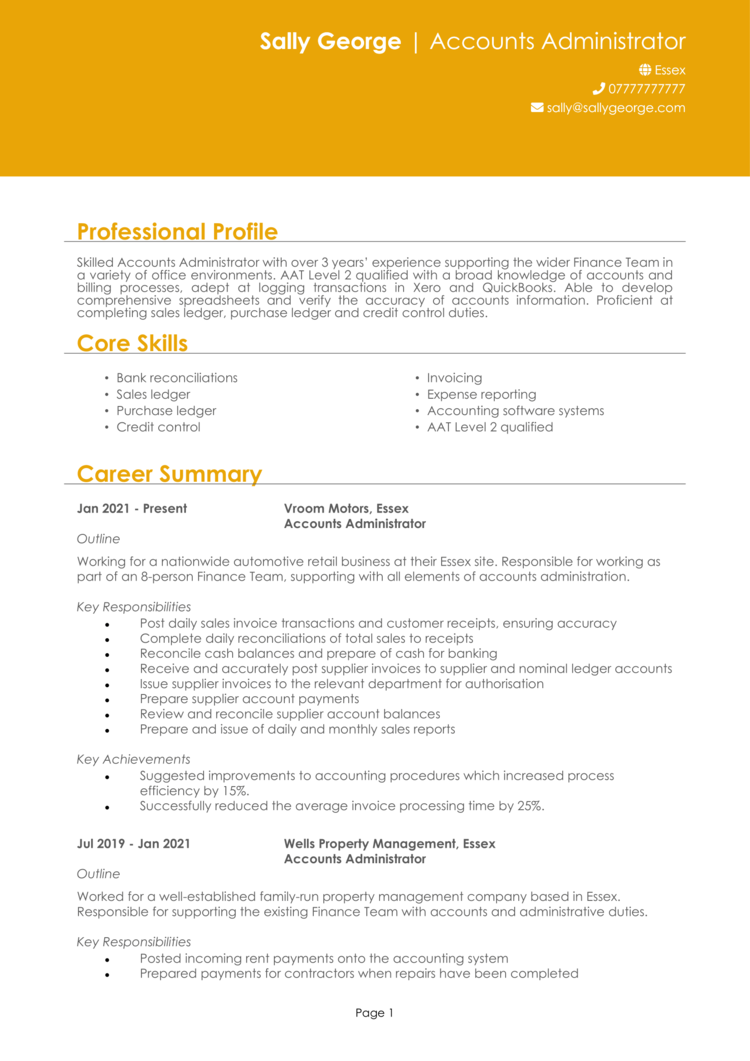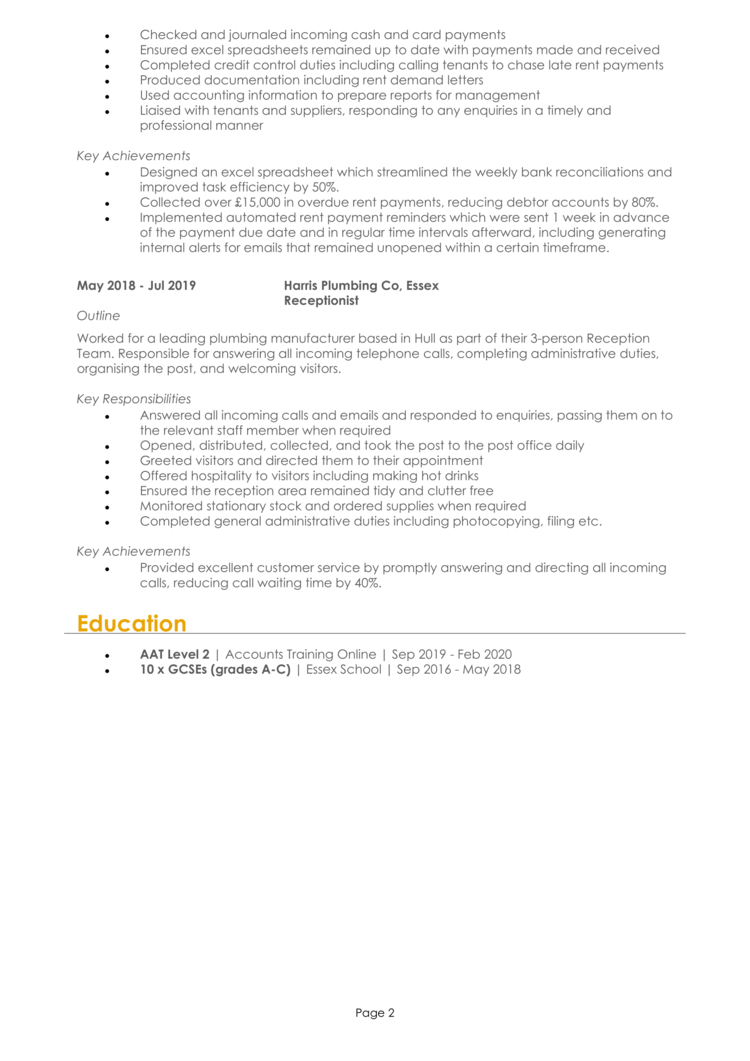 How to format and structure a modern CV
When structuring and formatting your CV, you must consider the people who will be reading your CV in the modern job market… They are;
Recruiters
Hiring managers
Both these people are very busy and often see hundreds of CVs every day, so you have to accommodate for that when you write your CV. So, you must ensure that your CV looks slick enough for them to take you seriously, and it's also incredibly easy for them to navigate and skim read.
This mini-infographic shows you the basics of how to structure and format your CV.
Overall, you need to keep it simple by using a clear font, dividing the CV layout sections clearly with bold headings, and breaking the text up with bullet points.
Don't over-complicate the CV with things like photos, logos and skills graphs, because they clutter the page and don't add any value to the effectiveness of the CV.
For example: a photograph of yourself will not have any effect on whether a recruiter decides you are suitable for a job or not – so it will only waste space.
Writing a modern CV profile
To catch recruiters' attention when they open your CV, you need to head it with an introductory paragraph that really sells your best attributes – otherwise known as a CV profile.
Your profile should give readers a quick summary of your skills, experience and knowledge – and should be tailored to reflect the requirements of your target jobs.
Keep it brief and high-level because you only have a few seconds to impress recruiters on their initial glance at the CV – and encourage them to read on.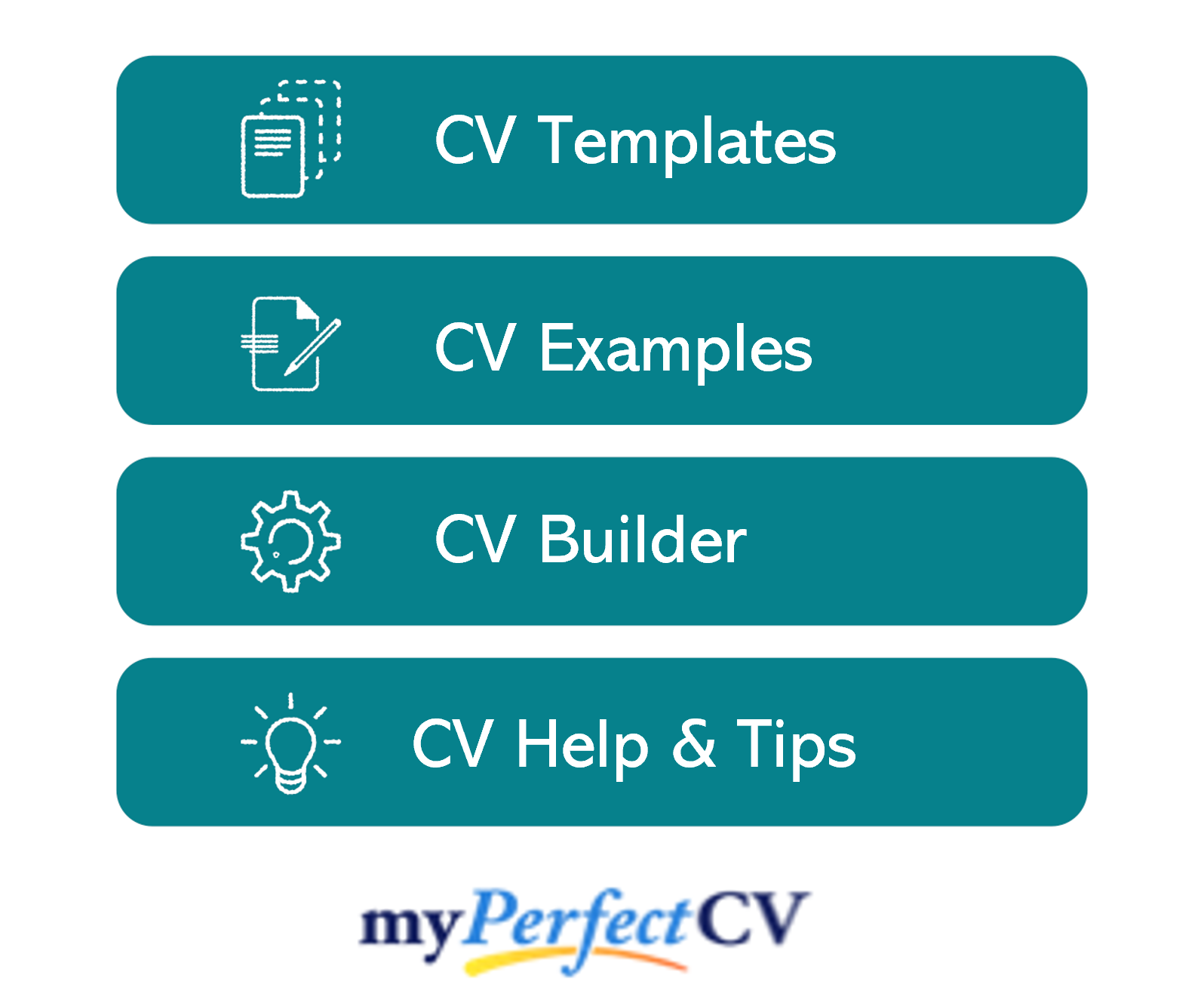 Quick tip: It's a big mistake to fill your profile with cliché terms like "hardworking team player" or "strong communicator".
These terms are generic, overused, and don't tell recruiters anything factual about you – like the example below.
Adding a core skills section
If you really want to ensure your CV gets noticed; research the most important skills and knowledge for your target roles – and pack your matching talents into a bullet pointed core skills section like this.
Keep the terms short, and they will jump off the page at readers, ensuring they instantly see your suitability.
Writing your career history
If you're an experienced candidate, the bulk of your CV should be taken up with your work experience to showcase your ability to apply your skills in the workplace. (If not, check out our school leaver CV guide)
Start with your most recent role, and work backwards in your career as you go down the CV.
Quick tip: If you worry that your spelling and grammar might not be correct, try using our partner's CV builder to eliminate the risk of making mistakes.
Recruiters will be most interested in your recent work, so add plenty of detail in your latest roles, and reduce the size of each role as you progress through the document.
If you have a lot of experience, you can summarise very old roles into as little as a one-line summary.
Structuring your roles
Your role descriptions are your chance to show recruiters how you contribute to the success of your previous employers.
Again, you need to make the content easy for busy people to read, and ensure that you highlight your most valuable skills.
Use this basic structure to do so.

Example modern CVs
Here are some example CVs which have been used to attract employers and land job interviews in the modern job market.
Sales CV


This sales CV is effective at winning interviews because…
1
The profile hooks readers instantly by giving an overview of the candidate's experience within sales roles, the types of products/services they have knowledge of, and the clients they are used to dealing with
2
The core skills section creates a snapshot of the candidate's sales abilities and industry expertise which gives readers a great first impression of how suitable they are for jobs being applied to.
3
Role descriptions are well structured to make them easy for busy recruiters to skim – starting with an intro line to build context by explaining the business of the employer and where the candidate sits within the organisation.
Responsibilities are listed in short and sweet bullet points to quickly demonstrate how skills and knowledge are applied to support the goals of the employer.
The roles are rounded off with quantified achievements to show readers impressive examples of how the candidates has added value.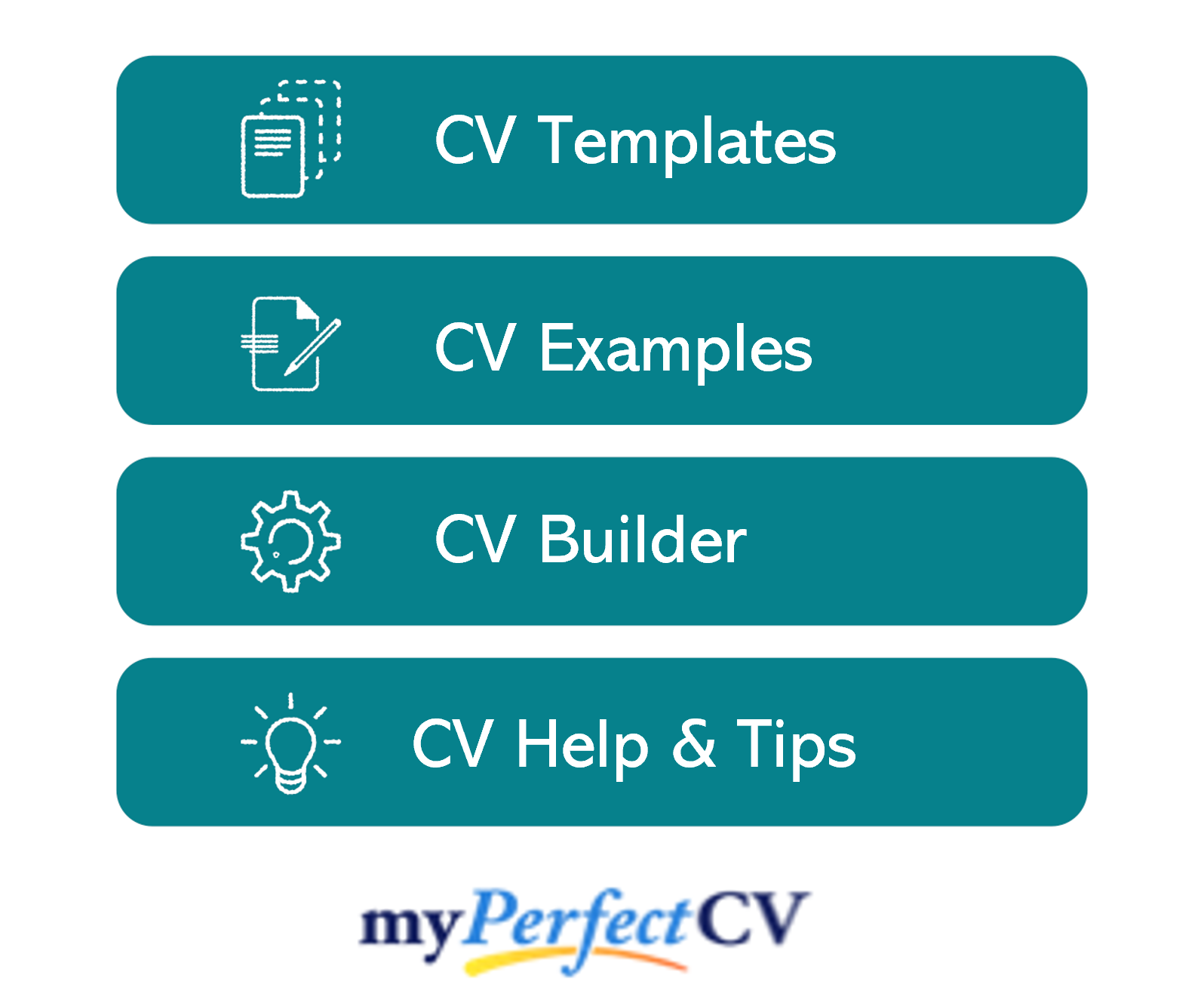 Graduate CV


This graduate CV is effective at winning interviews because…
1
The CV is headed with a powerful profile which gives readers a nice quick overview of the candidate's academic achievements, field knowledge and workplace skills – this tells employers everything they need to encourage them to read on.
Note: A strong cover letter telling recruiters why you are passionate about the field you are applying to will also be helpful.
2
The bullet pointed core skills section gives a snapshot of the candidate's expertise in their subject field and achievements they have made in and outside of education.
3
Although the candidate doesn't have any relevant work experience – they still make good use of their previous roles by showcasing plenty of essential workplace skills like teamwork, communication etc. Roles are well structured, with an introductory line, followed by bullet pointed responsibilities.
4
Education is extremely important when applying for graduate roles, so the education section is comprehensive with plenty of detail around courses, modules, projects and grades.
Finance CV

This finance CV is effective at winning interviews because…
1
The profile at the top of the CV draws readers with an elevator-pitch style summary of the candidate's most valuable finance skills, accountancy qualifications, and summary of the types of companies worked for, and roles held.
2
The core skills section highlights the most in-demand finance skills and experience, so they can be seen from the first glance by recruiters or hiring managers.
3
Roles are logically structured to provide a pleasant reading experience by breaking the info up into an intro line, followed by bullet pointed responsibilities, then achievements that can all be easily digested by readers.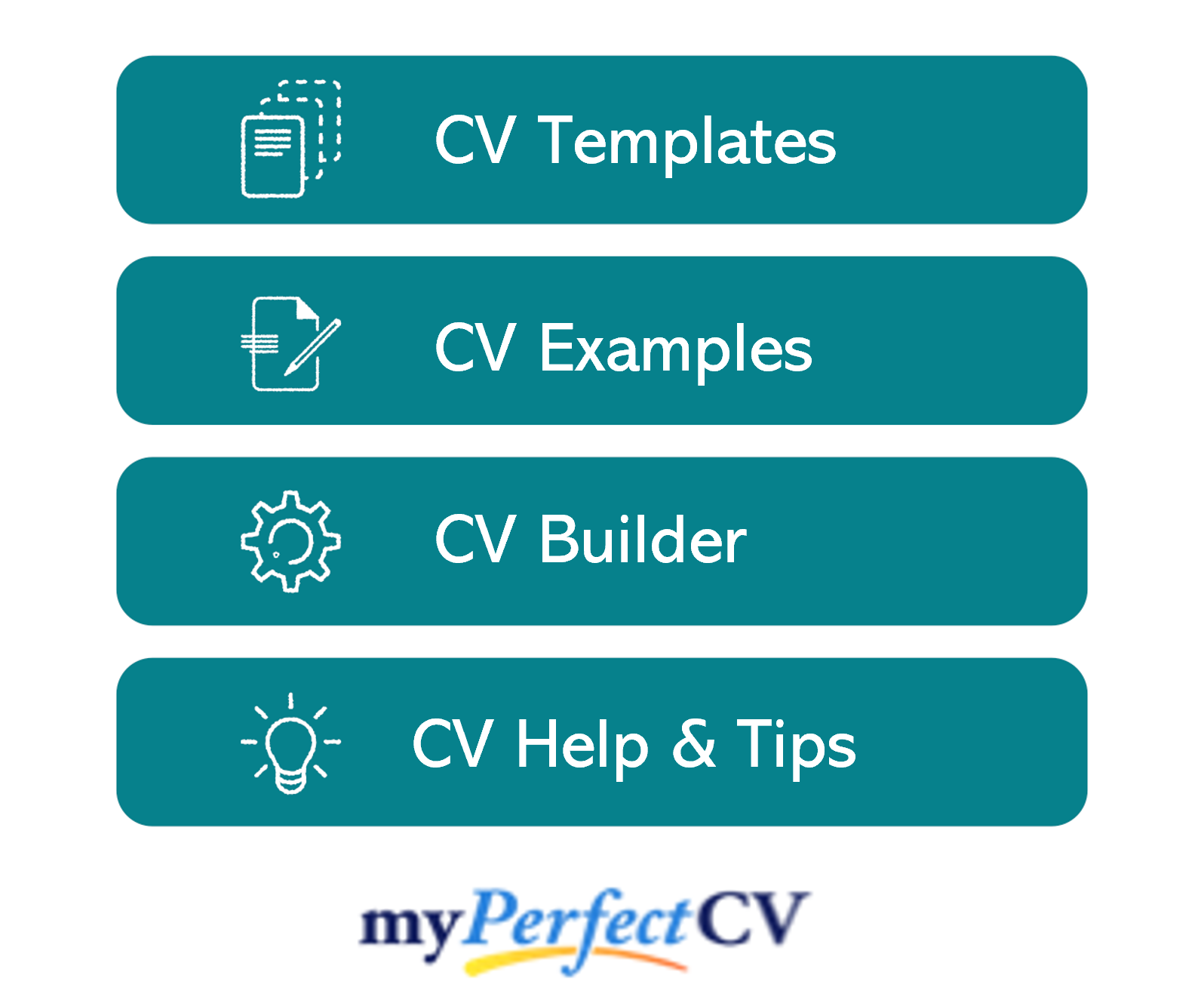 Personal assistant / business support CV


This PA CV is effective at winning interviews because…
1
The CV is headed with a persuasive profile which briefly tells readers the types of companies the candidate has worked for, their main business support skills, and level of manager they support.
2
The core skills section makes key business support terms jump off the page, so they can't me missed – making for a solid first impression.
3
Roles are well structured to allow readers to quickly get a good feel for the candidate's skills, and how they are applied to help the employer become more efficient.
Customer service CV


This customer service CV is effective at winning interviews because…
1
The profile at the top of the CV gives a thorough overview of the candidate's customer facing skills and the types of environments they have worked in – this will encourage recruiters to invest in reading the rest of the CV.
2
The core skills section is packed with valuable customer service skills to give a snapshot of the candidate's abilities.
3
Roles provide a quick and pleasant read which fully describes the candidate's input to the role, and the results they deliver for customers and the employer.
Writing a modern CV
A modern CV doesn't have to be flashy.
All it needs to do, is look professional, be easy-to-read, and show employers that you have the right skill and knowledge to perform in the roles you are applying for.
Focus on getting those basics right, and you will be able to create an effective CV that wins you plenty of interviews.
You can use on of my premium CV templates if you want to get a head start.
Good luck with your job search.