If you want to create an interview-winning CV in short time-frame, then a CV builder could be the perfect tool for you.
However, there are lots of CV builders on the market and it can be tough to decide which one is best for you – or if you should even use one at all.
There are many features you need to consider that will affect your experience and results, such as: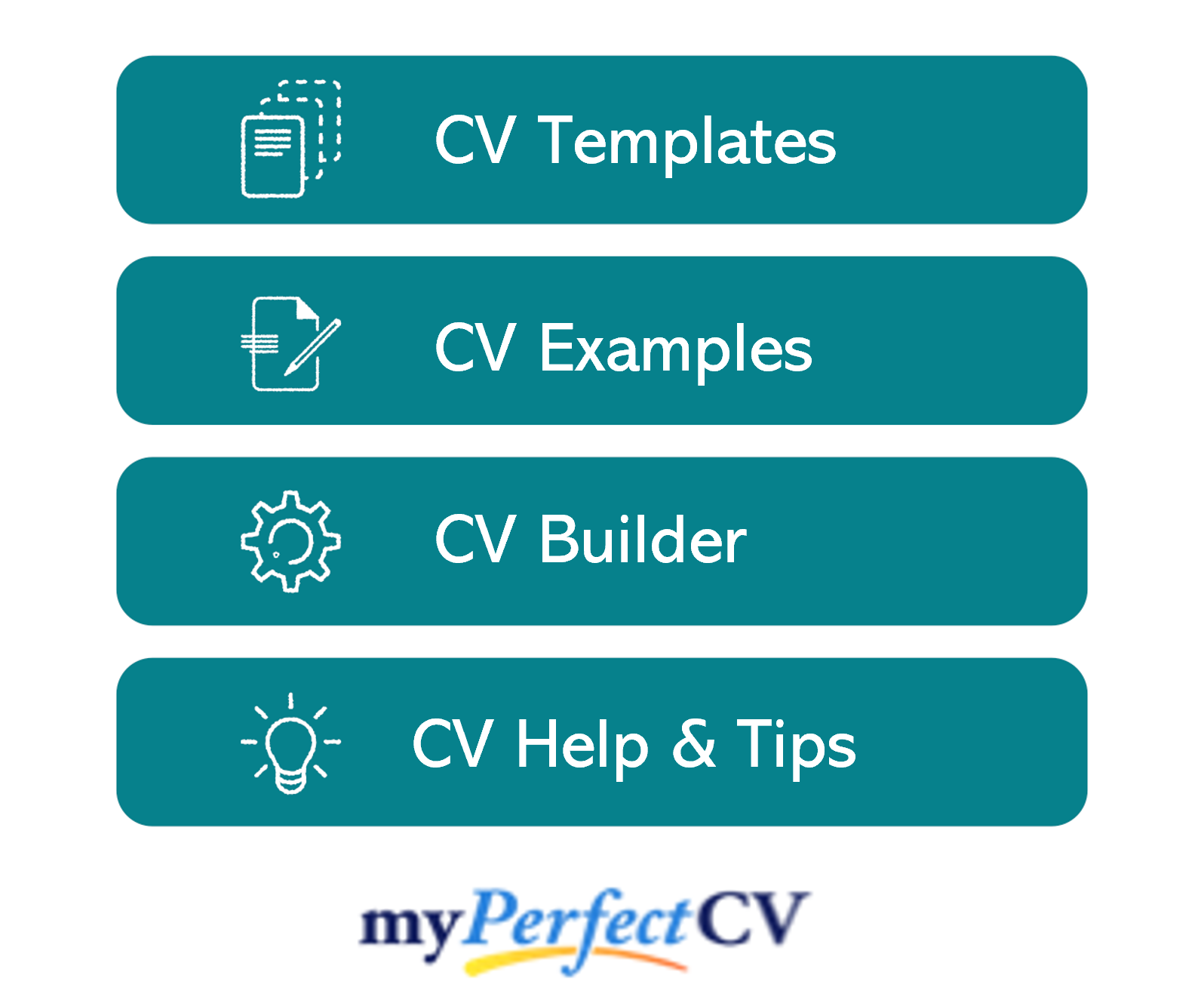 Factors to consider
Getting started – How easy is it to access the tool and are there any pre-requisites to doing so?
Template quality – Do the templates look professional and present the information in an effective manner?
Usability – How easy is it to use the CV builder, add text, change design features and more?
Costs – Builders range from free to several pounds per month with premium add-ons.
Downloading your CV – How easy is it to access your CV and what formats are available?
Support – Some builders provide customer support to resolve any queries or issues you may have.
I've tested a lot of CV builders from across the web and listed the best 6 here, so you can choose one without trying them all out.
Looking from the perspective of an ex-recruiter and job-hunter, I've given an honest and detailed review of all the important features of each CV builder.

CV builder 1. Kickresume
Kickresume is a fairly modern CV builder that allows you to build CVs, cover letters and even personal websites.
Getting started
Getting started is easy, you click the Get started button on the home page and then select a CV template from their extensive list of designs.
Be aware that the CV templates marked Pro require a payment, those marked Free do not.
Following those 2 clicks, you can start adding content to your CV straight away
Template quality
Whilst the huge range of CV templates are very visually appealing, they overlook a lot of the basic design features needed to win job interviews.
Over-elaborate headings with photos and logos waste crucial space at the top of the CV.
Unnecessary icons waste further space and will confuse some CV scanning software
Incomprehensible skills graphs offer no proper scale of candidate's abilities – again wasting space
Too much freedom of text in roles, means candidates may structure roles incorrectly if they aren't aware of CV writing best practice.
I would say in summary, that the CV templates are over-complicated and will make difficult reading for recruiters and hiring managers, which will not be great for your job applications.
Usability
Once you've gained access, entering the content is really easy, as is navigating the builder itself.
The functions are logically laid out and you can preview the finished CV at any time, as well as editing the design, font, colours etc.
Costs
Building a CV in Kickresume with one of their "basic" templates, storing it online, and the ability to download it, is free – which should be enough for most job seekers.
For a cost of around £12 per month you can upgrade to premium, which gives you access to more templates (only the visual design seems to differ though, not the all-important structure of the CV), cover letter templates, a personal website and email support.
Downloading your CV
Downloading the final document is simple, requiring an email or social signup to do so. However, it only allows you to download the document in PDF which restricts you from making edits outside of the builder and means you will never be able to send an editable version to recruiters or employers (which could potentially cause you problems in your job search).
Support
Email support is available on the paid-for version.
Final thoughts
Overall the CV builder is easy to access and use, with plenty of features.
However, the structure and design of the templates really let the side down.
I feel there has been too much focus on making the templates look flashy, but the functional design and layout aspects needed to win job interviews have been totally overlooked.
In summary, this builder will allow you to create a good looking CV, but it probably will not do a great job of landing interviews for you.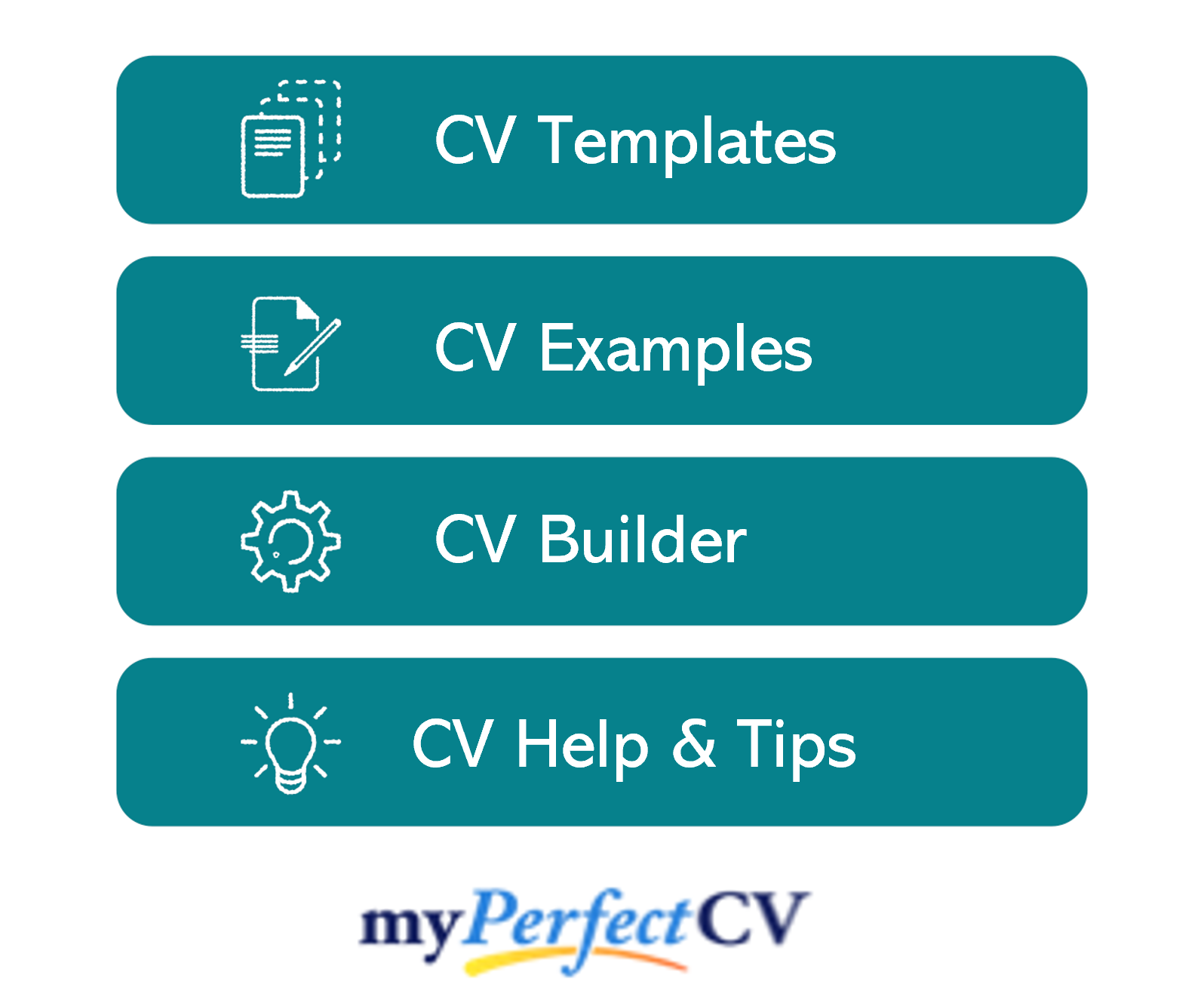 2. CV2you
CV2you is a simple straight-forward CV builder that allows you to create a CV in 3 different formats.
Getting started
Getting started with CV2 you is very easy, all you need to do is click the Create resume button and you are taken instantly to your CV that you can start editing right away.
Template quality
CV2you offer 3 different CV templates, which are all fairly well laid out with clean simple fonts and some useful sample content for inspiration
The one disadvantage to all of the templates is that they force you to have a photograph at the top, which is unnecessary for most industries and wastes a huge amount of valuable space.
It does allow you to head the CV with a professional title and has a bullet pointed core competencies section that can give a great snapshot of your CV skills to readers.
Although these templates may not look as attractive as some of the other templates, their simplicity and readability will be much more appealing to recruiters.
Usability
This builder is probably the easiest to use of all. You see the whole CV on one screen and can add sections and enter text easily.
Most unwanted sections can be removed which is handy but there is a bit too much freedom in the role structure which could lead to mistakes.
Costs
CV2you is totally free to use and doesn't have any premium features
Downloading your CV
To download your CV, you just need to signup via one of your social channels.
You can only download in PDF which means you cannot edit your CV outside of the editor, or send editable versions to recruiters.
Support
CV2you offer email support free of charge.
Final thoughts
Very quick and easy to use and create a professional looking CV, but the big photo at the top of the templates really let this builder down along with a few other flawed design features.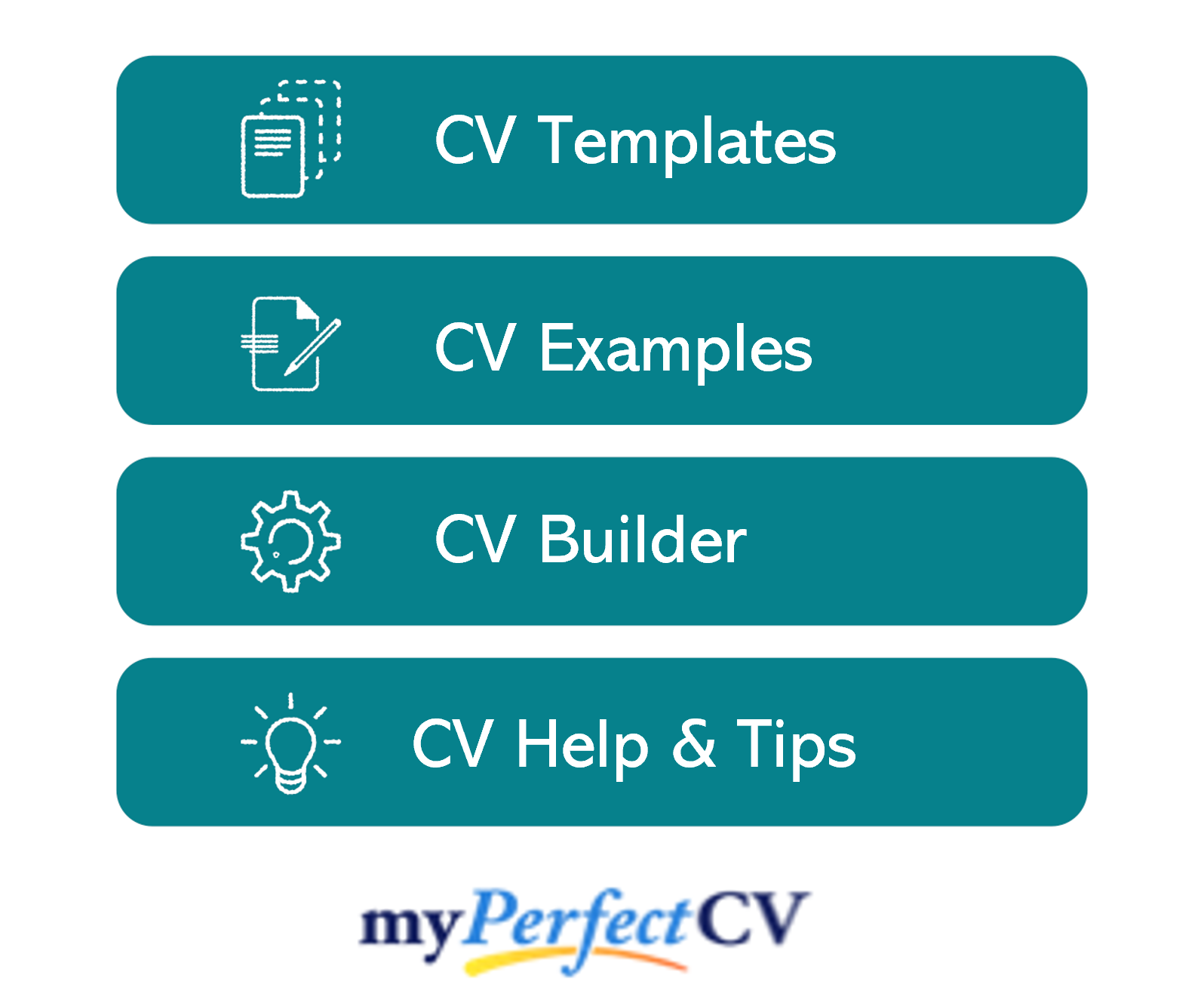 3. VisualCV
Visual CV claim to have 1 million users and focus on creative CVs with a big range of designs available.
Getting started
Getting started isn't as easy as some of the other builders in this post, but it only takes a few steps to get started.
Firstly you have to enter an email and password.
Then you have to choose you from uploading your current CV or starting from scratch
There are a couple of steps to choose your template.
Then you are into the CV builder, ready to create it
Template quality
There is a huge range of template designs on VisualCV, although this is limited by having a free account.
Some of the designs are good and others are really bad.
The simpler designs tend to be better as they look more professional and provide an easy structure for employers to navigate and read.
Simplicity is always key to a good CV structure.
However some of the more complex designs are very poorly structured, have over-the-top imagery in the backgrounds and often have big mistakes such as photographs and huge gaps that waste valuable space on the CV.
Again, a case of valuing the appearance of the CV over its functionality, which seems to be a recurring theme with many of these builders.
They do all contain example content that can be helpful when you have writers block, and you can actually search for industry specific examples.
Usability
The builder itself is very easy to use and navigate.
The whole CV is visible in its template format and you can easily add text to each section, as well as add roles and other sections.
Design tweaks such as colours, fonts and page breaks can be edited using tabs on the left.
Due to the huge range of template styles, some of the sections may be hard to fill out for those with little CV writing experience.
Costs
Creating a CV with a basic template and downloading it as a PDF is free.
In my opinion the basic templates are better than the premium ones, so there is not an obvious benefit to upgrading.
Upgrading to VisualCV Pro for around £10 per month gives you access to more of their CV templates and a few other features, although none will make a major difference to your job search.
Downloading your CV
Downloading your CV is free and easy but will only allow you to download in PDF – this means that you cannot edit your CV outside of the builder or send an editable version to recruiters.
Support
Email support is available for free and paid users.
Final thoughts
Overall all an easy-to-use CV builder that will create a fairly good professional CV. Stick to the simple templates for best results and do some research into writing a CV before getting started.
4. Reed CV builder
Surprisingly, Reed appear to be the only major UK job board offering a CV builder to help their candidates create a professional CV.
Getting started
Gaining access to the CV builder is a very long process.
Firstly, you need to register an email address and provide a password. Then, you need to fill out lots of fields about the roles you are looking for – the whole process takes quite a while.
Template quality
You aren't given a preview of what your CV will look like at any stage of the creation until you download it, which isn't very helpful, as you can't see what the final product will look like or how long the CV will be.
There is no guidance in the builder to help candidates to structure their roles properly, so if you're not familiar with CV writing, this may hamper your success somewhat.
The template does look fairly professional and is nicely formatted for ease of reading.
It does waste a lot of space at the top though, and forces you to include your full address which isn't necessary.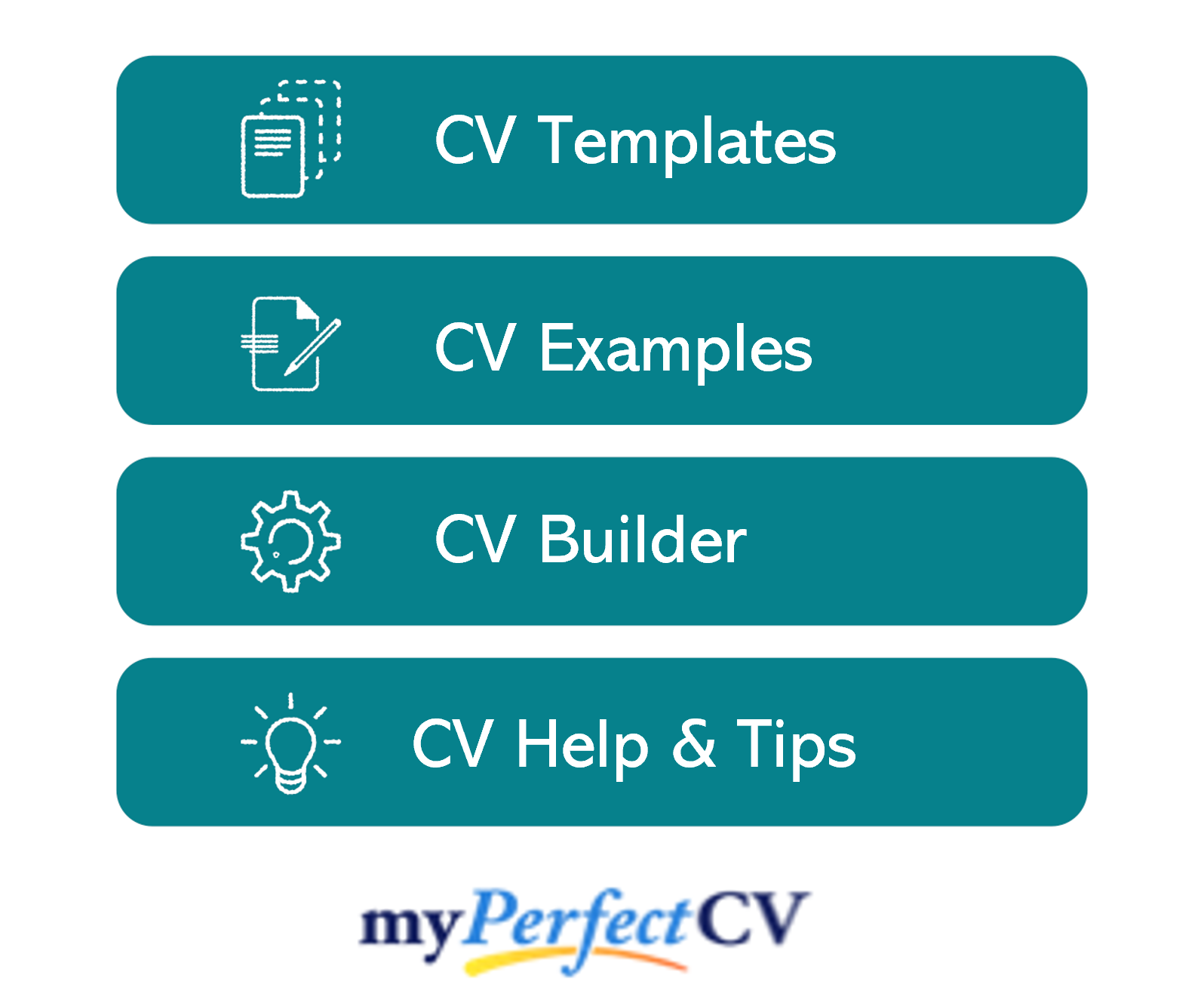 Usability
Filling out your CV is quite slow and cumbersome, you have to fill out each section in a series of pages and you don't have the option to preview the finished look of the CV.
There is also no real guidance on how each section should look, or what content it should contain.
You don't get any control over the design features of the CV whatsoever.
Costs
The Reed CV builder is completely free to use
Downloading your CV
The CV can be downloaded in Word (although this will be the first time you see what it looks like) and can also be uploaded directly to Reed's CV database.
Support
There doesn't appear to be any support for the CV builder here.
Final thoughts
Although this CV builder is free and allows you to download your CV in Word; the sign-up process and user interface make it extremely difficult to use and create a decent CV.
5. Barclays CV builder
As part of their Life Skills initiative, Barclays are now providing a CV builder, which seems to be aimed towards helping young people get a foot on the career ladder.
You don't need to be a Barclays customers to use the tool.
Getting started
As you may have expected from a Bank, the signup process is lengthy and asks for a lot information that is surplus to requirement.
Bizarrely, once you're logged into the builder itself, the very first thing it asks you to do is connect to your Facebook and Twitter accounts.
Apparently it uses your data from these accounts to populate your CV.
I really wouldn't recommend this as most people use Facebook and Twitter as personal accounts, and they don't contain anything that would be relevant to a job application.
Luckily you can skip this section, so I did.
Template quality
You don't get to see the CV template until you download it at the end of the process, which is frustrating. You also do not get any control over the design or structure.
Once you download the CV template, it doesn't get much better.
There is a huge margin at the top that stops you showing important information to recruiters when they open your CV.
There is also a wide margin down the left-hand side of the page which wastes almost half of every page and will make your CV much longer than it needs to be.
There are unnecessary sections such as Transferable skills and Practical skills – these should be demonstrated in your role descriptions, rather stated in a standalone section with no context.
Usability
Although the pages of the builder look very nice, they make it very difficult to build a good CV.
Firstly, you are made to progress along a big chain of data entry pages where you are prompted to add content, but you are never actually shown where each section will appear on your CV, and you can't preview what the final CV will look like.
It doesn't allow you to view what you are creating as you do it.
This means you could spend ages creating your CV, and then not be happy with the final product.
On top of this, the system is very hard to navigate.
This interface is accompanied with really poor advice throughout, such as: Include your interests in your profile and write about "what your friends think about you" – both very big CV mistakes.
They also insist on uploading a headshot photo of yourself and even have a list of terrible clichés they recommend on using.
If you've ever read our blog, you will know that these two mistakes can be very damaging to a CV.
Costs
The Barclays CV builder is totally free to use.
Downloading your CV
Downloading your finished CV is simple, but this is the first time you will actually see what the CV looks like, meaning you may have to go back and make edits.
Luckily it does allow you to download the CV in Word format which means you can make changes directly to the document.
Support
Other than the (bad) advice given throughout the builder's pages, there is no support provided for the Barclays CV builder.
Final thoughts
With a cumbersome creation process, combined with a poorly structured template and misleading CV advice, I would avoid this CV builder.
6. YourCVbuilder
YourCVbuilder offer a CV builder, sample cover letters and they also claim that you can apply for jobs through the site (although the job part doesn't appear to be working right now!).
Getting started
You have to fill out a few fields to get started, but it only takes a matter of seconds, so isn't too painful.
Template quality
As seems to be a reoccurring theme with these CV builders, they have focused too much on making the designs look pretty, rather than actually thinking about how the content should be laid out on the page for employers.
There are too many wacky designs that don't look very professional and often big chunks of space are wasted in important places.
Usability
Once you have selected your template, you are led through are series of pages that allow you to enter the content for each section.
This is easy to use but you cannot see a preview of how the CV is coming together, so it's difficult to understand where the text will be appearing on your CV and why you are entering certain information.
There is no guidance as to what sort of content should be going into each section of the CV and no control over the design.
Costs
YourCVbuilder is totally free
Downloading your CV
Downloading your CV is quick and simple, but it will only allow you to retrieve your CV in PDF format which restricts you form making further edits outside of the builder.
Support
There is no user support available with YourCVbuilder
Final thoughts
This is an OK CV builder in terms of usability and ease-of-access, but the finished product is essentially a poorly formatted CV that you can't edit.
So which CV builder is best?
After trialling all of these CV builders there are some clear losers in the competition, but not necessarily any big winners.
Whilst some of the tools are very sophisticated and easy to use, every one of these builders fails when it comes to the finished product – your CV.
They fail for the following reasons:
Style over content
Most of these builders have fixated on making their CV templates eye-catching and forgotten about the basics of structuring a CV.
A CV should be easy-to-read and formatted in a way that draws recruiters' attention to your most important skills and knowledge.
The zany colour schemes, logos and scattered layouts that these builders offer, do nothing to help you win interviews.
If you want to see how a CV should be formatted, take a look at our example CVs or CV writing guide.
Poor guidance
Most of the these CV builders only give bad CV writing tips or none at all – this will often result in a poor CV if you don't already have any CV writing knowledge.
Non-editable downloads
The majority of these builders only allow you to download your CV in PDF format. This will cause you issues:
a) When you need to edit your CV but don't have access to the builder.
b) When a recruiter asks you for an editable version of your CV because they need to reformat it before sending to a hiring manager.
Surprisingly, the biggest brands (Reed and Barclays) have produced the worst options here, with Barclays being especially poor.
If I had to pick a winner I would say VisualCV, but it's just the best of a bad bunch in all honesty.
If you pick the right template from them, you could create a half-decent CV… But even then, you can only download it in PDF!