Managing a pharmacy is no small task. You must oversee the staff, ensure all medication is dispensed correctly, monitor inventory and so much more.
That is why it is so important that you prove you've got all the relevant skills and experience on your CV.
The good news is, we've got a prescription for writing a standout application. Check out our step-by-step guide and pharmacy manager CV example below.
Contents
| | |
| --- | --- |
| How to write a Pharmacy Manager CV | |

Pharmacy Manager CV example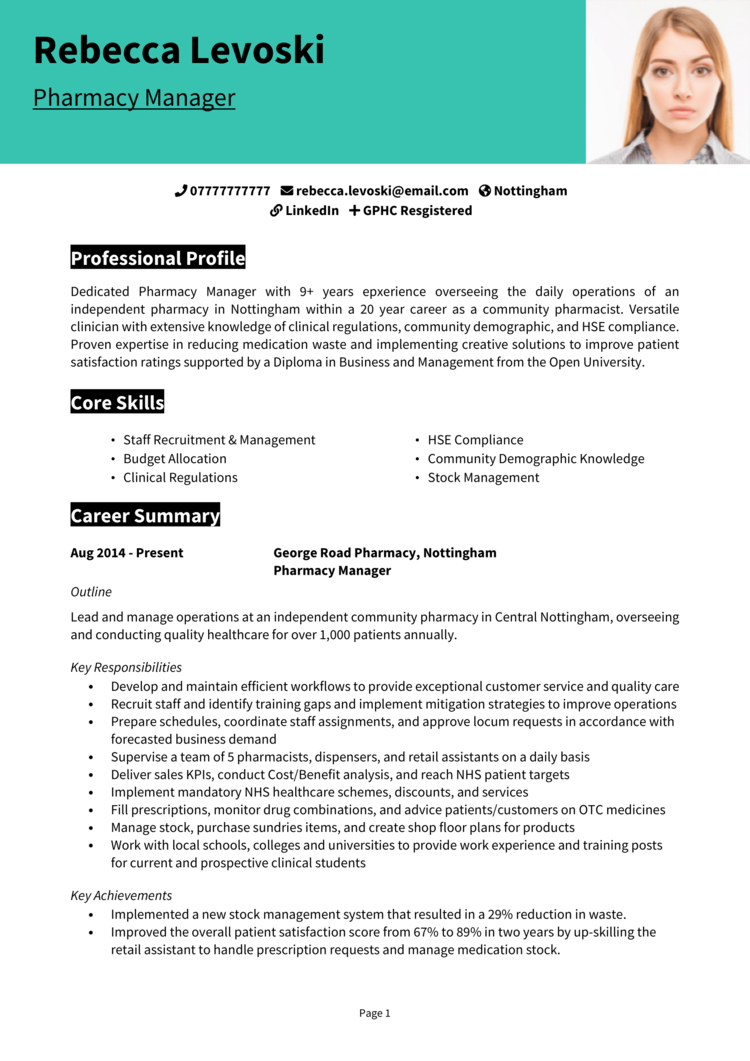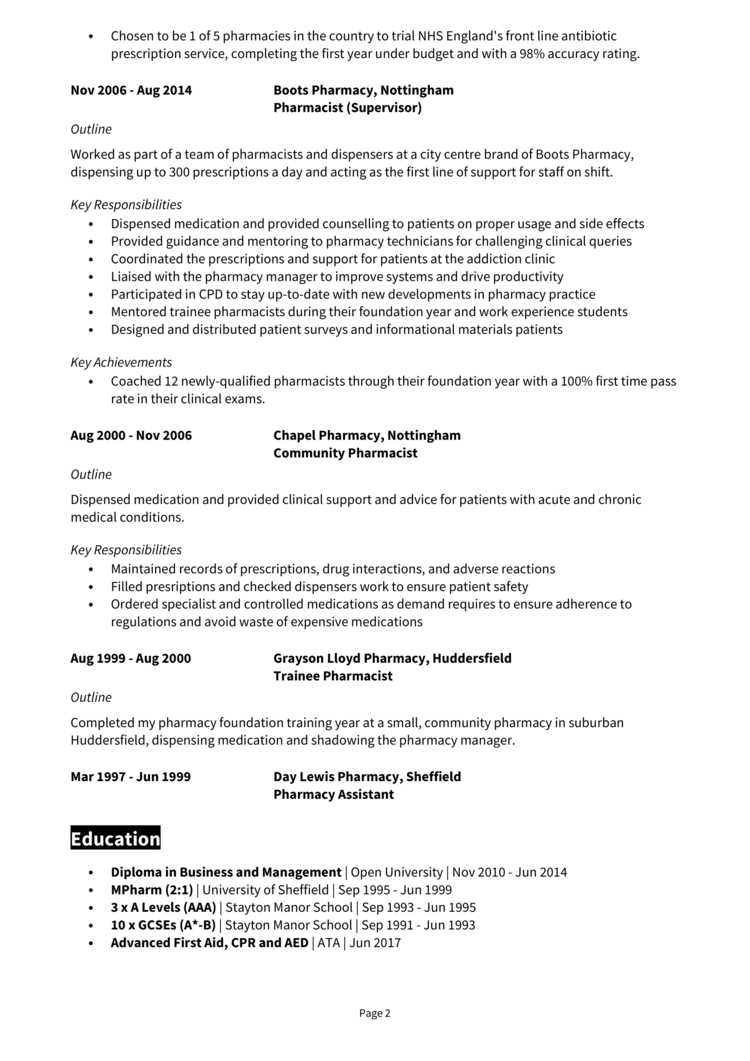 This example CV demonstrates how to structure and format your own Pharmacy Manager CV, so that it can be easily digested by busy hiring managers, and quickly prove why you are suitable for the jobs you are applying to.
It also gives you a good idea of the type of skills, experience and qualifications that you need to be highlighting in your CV.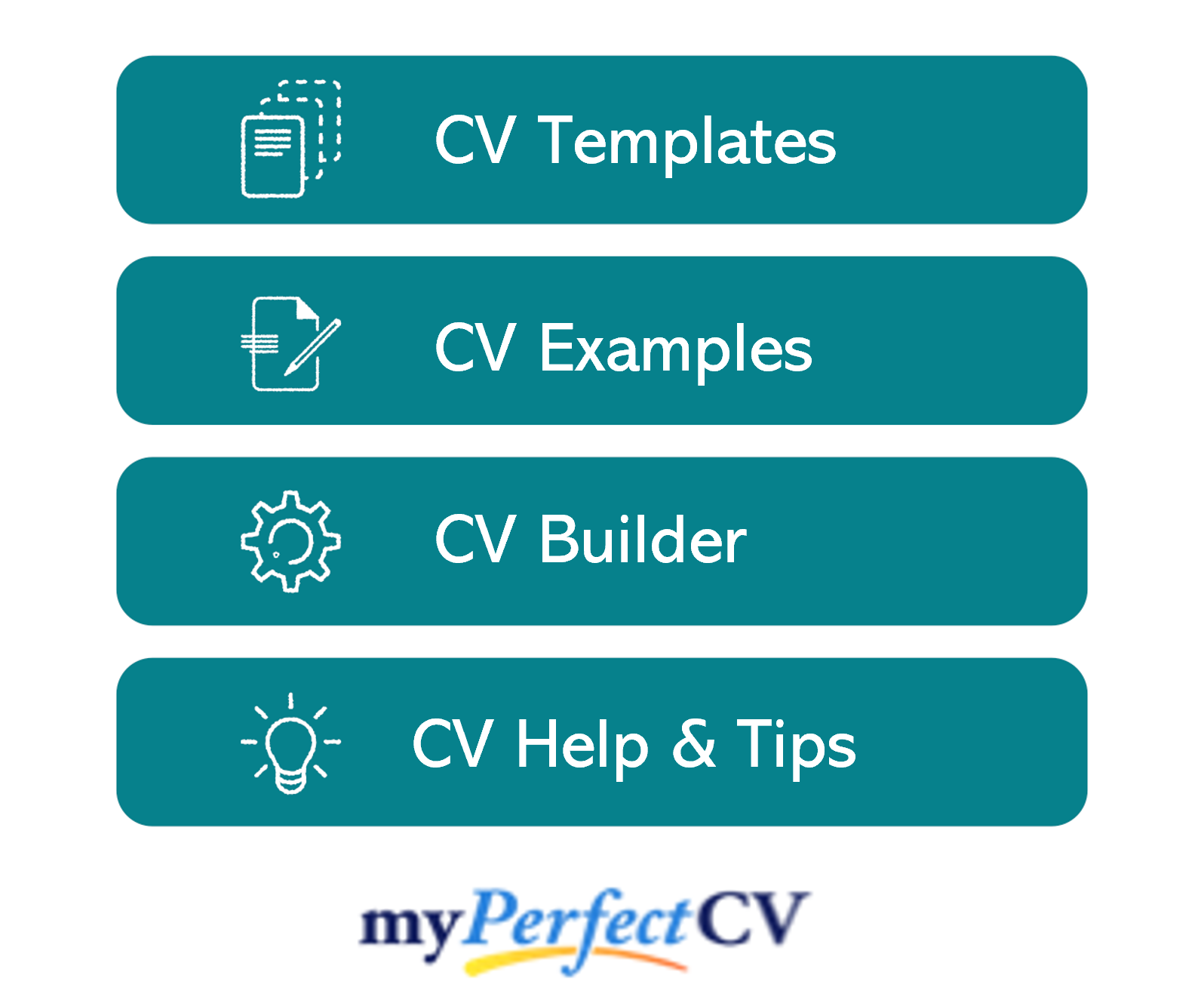 Pharmacy Manager CV layout and format
The format and structure of your CV is important because it will determine how easy it is for recruiters and employers to read your CV.
If they can find the information they need quickly, they'll be happy; but if they struggle, your application could be overlooked.
A simple and logical structure will always create a better reading experience than a complex structure, and with a few simple formatting tricks, you'll be good to go.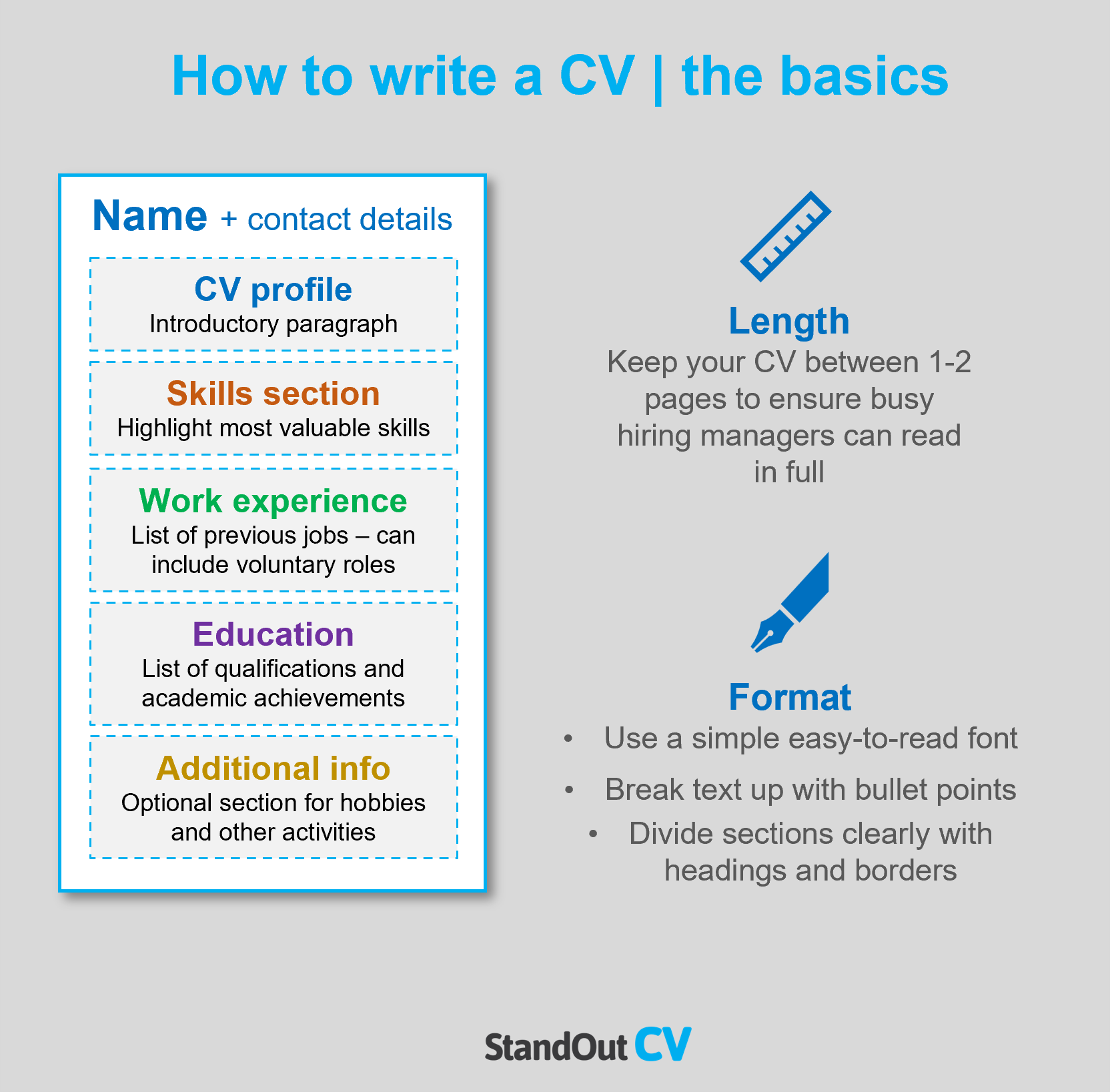 Tips for formatting your Pharmacy Manager CV
Length: Recruiters will be immediately put off by lengthy CVs – with hundreds of applications to read through, they simply don't have the time! Grabbing their attention with a short, snappy and highly relevant CV is far more likely to lead to success. Aim for two sides of A4 or less.
Readability: Recruiters appreciate CVs that they can quickly scan through without trouble. Ensure yours makes the cut by formatting your headings for attention (bold or coloured fonts should do the trick) and breaking up long paragraphs into smaller chunks or short, snappy bullet points.
Design: When it comes to CV design, it's best to keep things simple and sleek. While elaborate designs certainly command attention, it's not always for the right reasons! Readability is key, so whatever you choose to do, make sure you prioritise readability above everything.
Photos: Recruiters can't factor in appearance, gender or race into the recruitment process, so a profile photo is not usually needed. However, creative employers do like to see them, so you can choose to include one if you think it will add value to your CV .
Quick tip: Creating a professional CV style can be difficult and time-consuming when using Microsoft Word or Google Docs. To create a winning CV quickly, try our partner's CV Builder and use one of their eye-catching professional CV templates.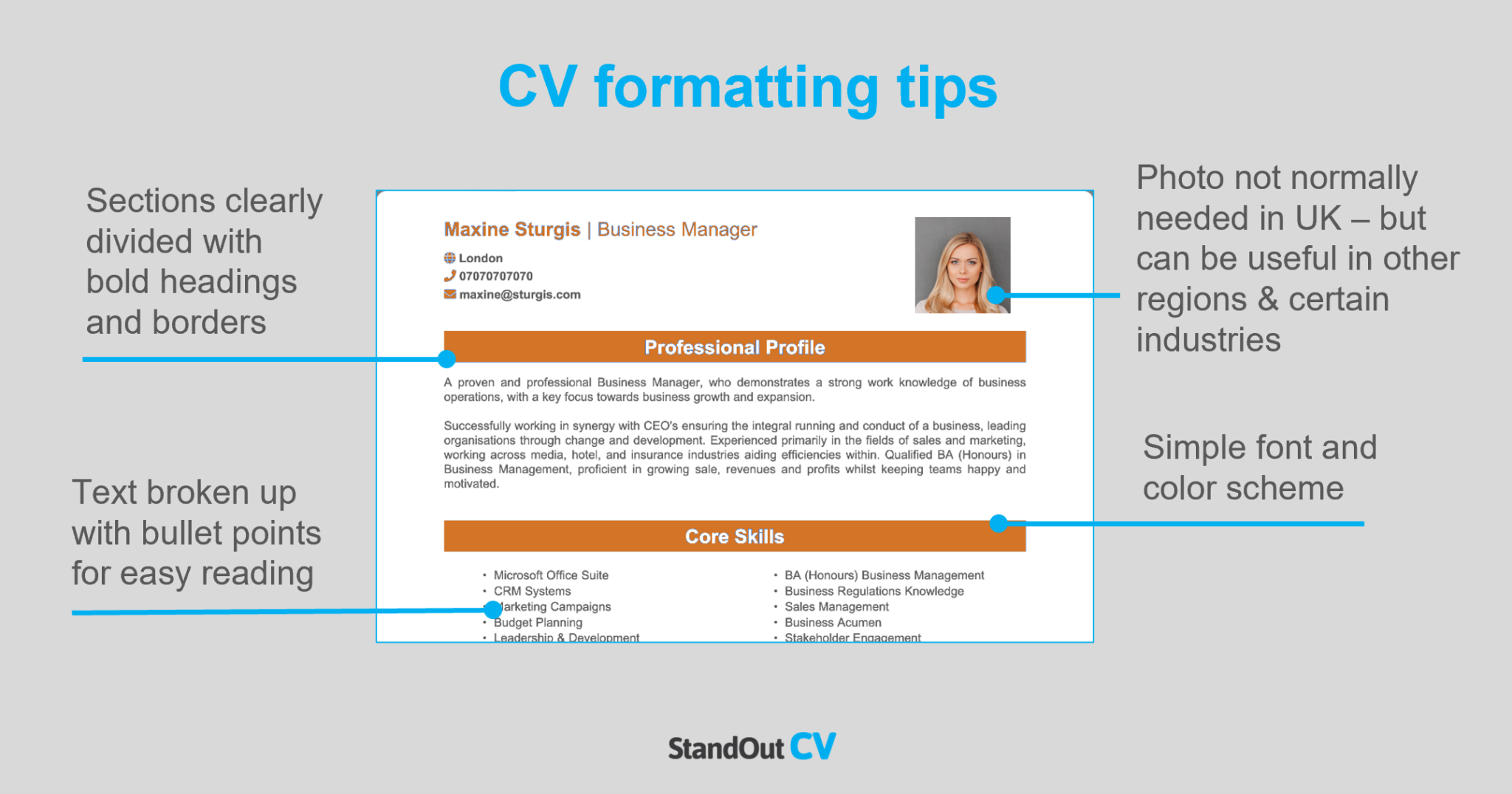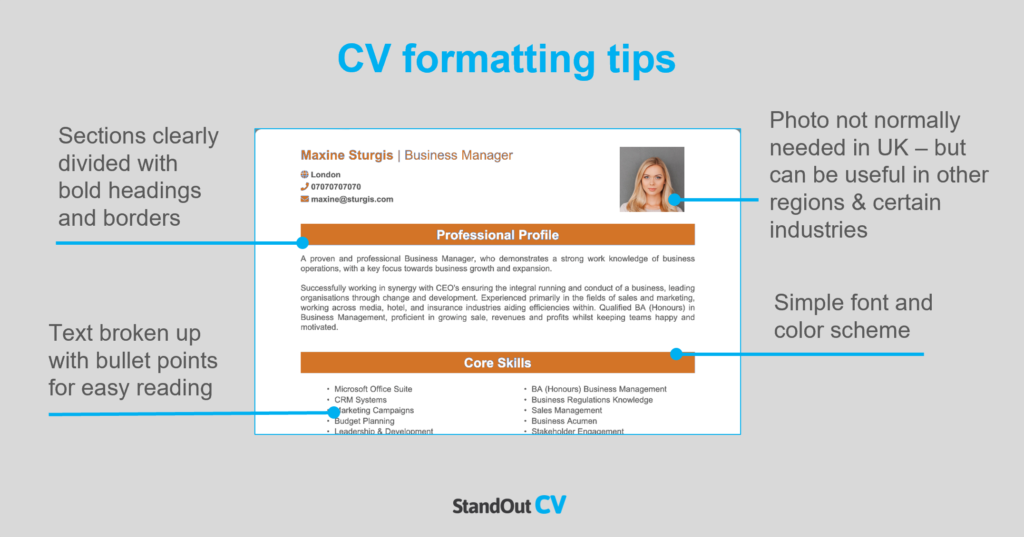 CV structure
Divide your CV into the following major sections when writing it:
Name and contact details – Head your CV with your name and contact details, to let the reader know who you are and how to contact you.
CV profile – A brief paragraph which summarises your skills and experience and highlights why you're a good match for the role.
Core skills list – A snappy, bullet-pointed list of your most relevant skills.
Work experience – A structured list of your work experience in reverse chronological order.
Education – A summary of any relevant qualifications or professional training you've completed.
Hobbies and interests – An optional section, which should only be used if your hobbies are relevant to the jobs you're applying to.
Now you understand the basic layout of a CV, here's what you should include in each section of yours.
Contact Details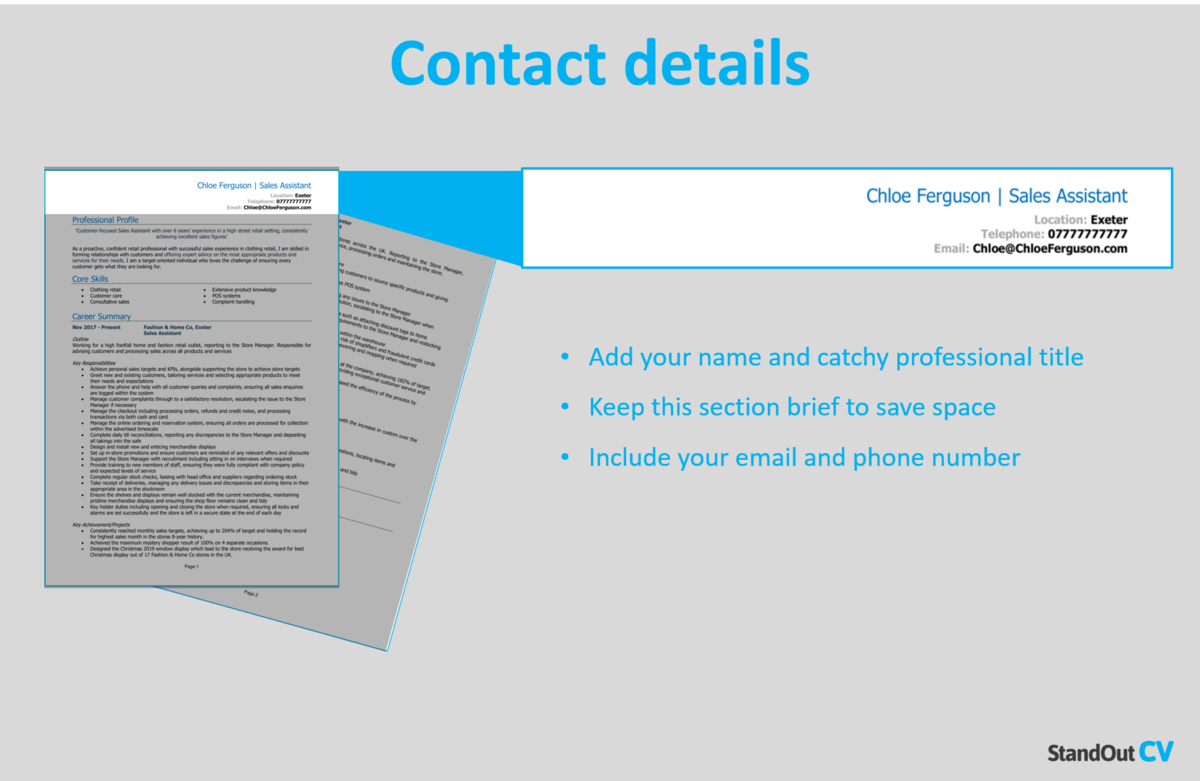 Start off your CV with a basic list of your contact details.
Here's what you should include:
Mobile number
Email address – It's often helpful to make a new email address, specifically for your job applications.
Location – Share your town or city; there's no need for a full address.
LinkedIn profile or portfolio URL – Make sure the information on them is coherent with your CV, and that they're up-to-date
Quick tip: Delete excessive details, such as your date of birth or marital status. Recruiters don't need to know this much about you, so it's best to save the space for your other CV sections.
Pharmacy Manager CV Profile
Make a strong first impression with recruiters by starting your CV with an impactful profile (or personal statement for junior applicants).
This short introduction paragraph should summarise your skills, experience, and knowledge, highlighting your suitability for the job.
It should be compelling enough to encourage recruiters to read through the rest of your CV.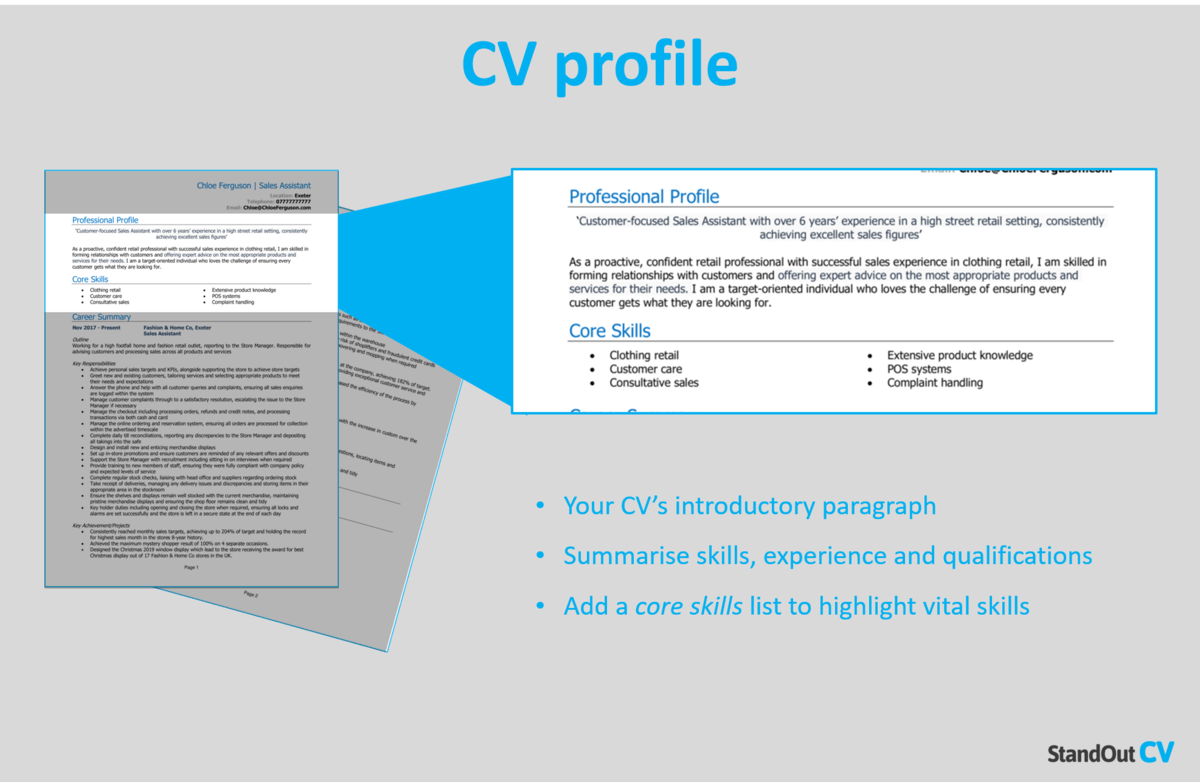 CV profile writing tips:
Make it short and sharp: Recruiters are busy, so to ensure your profile is actually read, it's best to keep it short and snappy. 3-5 punchy lines makes for the perfect profile.
Tailor it: If recruiters don't see your suitability within a few seconds, they may close your CV straight away. Your CV profile should closely match the essential requirements listed in the job ad, so make sure to review them before you write it.
Don't add an objective: You only have a small space for your CV profile, so avoid writing down your career goals or objectives. If you think these will help your application, incorporate them into your cover letter instead.
Avoid generic phrases: Cheesy clichès and generic phrases won't impress recruiters, who read the same statements several times per day. Impress them with your skill-set, experience and accomplishments instead!
Example CV profile for Pharmacy Manager
Dedicated Pharmacy Manager with 9+ years' experience overseeing the daily operations of an independent pharmacy in Nottingham within a 20-year career as a community pharmacist. Versatile clinician with extensive knowledge of clinical regulations, community demographic, and HSE compliance. Proven expertise in reducing medication waste and implementing creative solutions to improve patient satisfaction ratings supported by a Diploma in Business and Management from the Open University.
What to include in your Pharmacy Manager CV profile?
Experience overview: Start with a brief summary of your relevant experience so far. How many years experience do you have? What type of companies have you worked for? What industries/sectors have you worked in? What are your specialisms?
Targeted skills: Make your most relevant Pharmacy Manager key skills clear in your profile. These should be tailored to the specific role you're applying for – so make sure to check the job description first, and aim to match their requirements as closely as you can.
Key qualifications: If you have any qualifications which are highly relevant to Pharmacy Manager jobs, then highlight them in your profile so that employers do not miss them.
Quick tip: If you are finding it difficult to write an attention-grabbing CV profile, choose from hundreds of pre-written profiles across all industries, and add one to your CV with one click in our partner's CV Builder. All profiles are written by recruitment experts and easily tailored to suit your unique skillset.
Core skills section
Create a core skills section underneath your profile to spotlight your most in-demand skills and grab the attention of readers.
This section should feature 2-3 columns of bullet points that emphasise your applicable skills for your target jobs. Before constructing this section, review the job description and compile a list of any specific skills, specialisms, or knowledge required.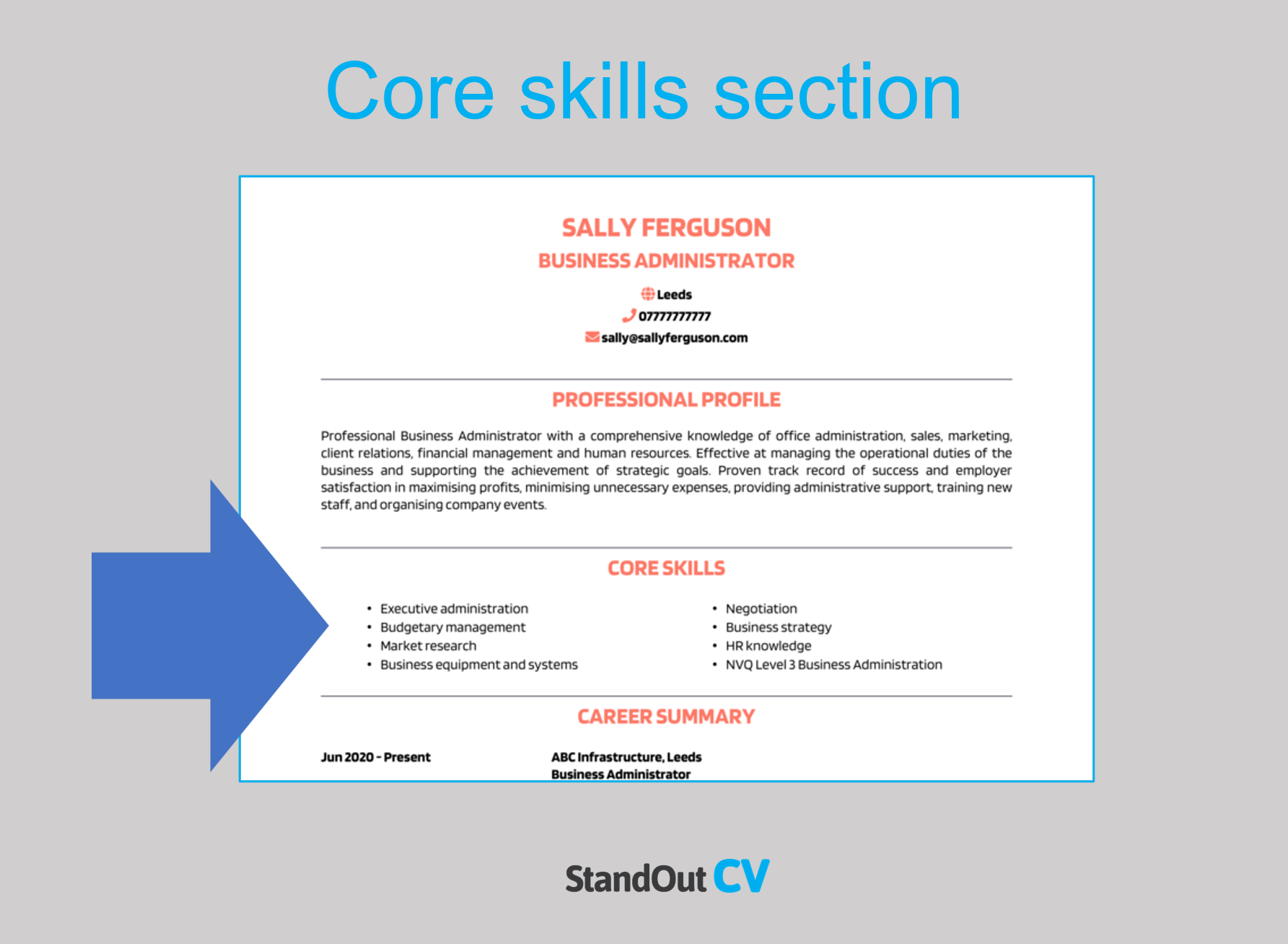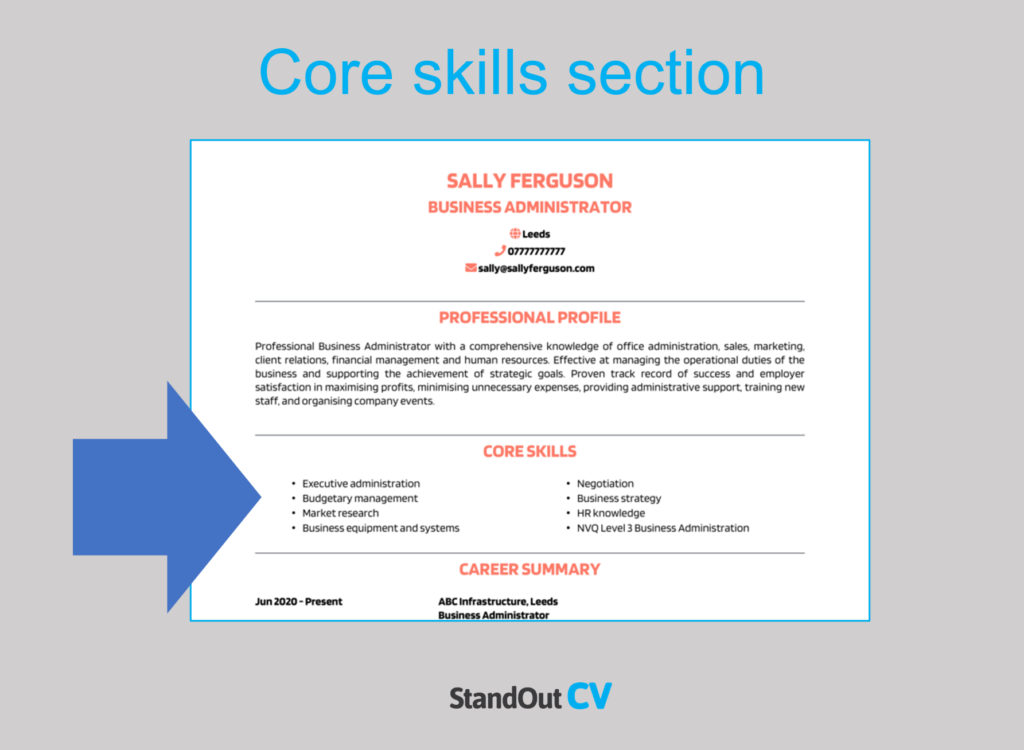 Important skills for your Pharmacy Manager CV
Pharmaceutical knowledge – Maintaining a detailed understanding of drugs and their effects, drug interactions, contraindications, and dosage forms.
Prescription interpretation – Reading and understanding prescriptions, checking for potential errors, and identifying the correct medication.
Dispensing – Ensuring all medications are dispensed correctly, all prescriptions are checked, and stock levels are maintained.
Customer service – Providing excellent customer service and resolving any issues in a timely and professional manner.
Record management – Maintaining accurate records and ensuring all documentation is up-to-date and stored securely.
IT proficiency – Utilising pharmacy software systems and maintaining accurate electronic records.
Compliance – Utilising knowledge of pharmacy regulations and laws, ensuring compliance with all relevant legislation and industry standards.
Quick tip: Our partner's CV Builder has thousands of in-demand skills for all industries and professions, that can be added to your CV in seconds – This will save you time and ensure you get noticed by recruiters.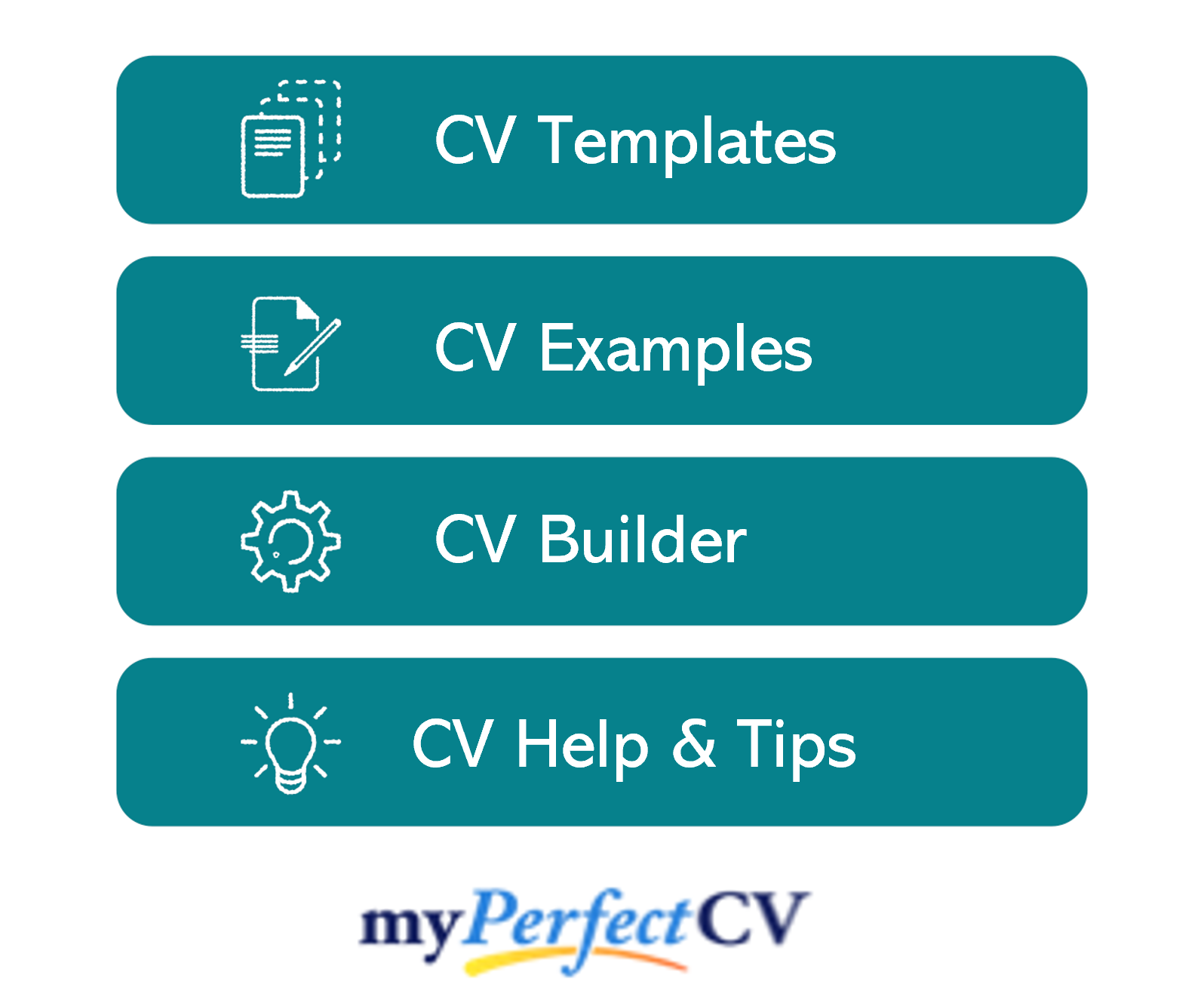 Work experience section
Now that recruiters have a good overview of your skills and abilities, you need to jump into the detail of your career history.
Give them a more thorough insight into what you can do by creating a detailed list of your relevant experience.
Start with your current role, and work backwards through all the relevant positions you've held.
This could be freelance, contract or voluntary work too; as long as it's related to the role you're applying for.
Structuring each job
Lengthy, unbroken chunks of text is a recruiters worst nightmare, but your work experience section can easily end up looking like that if you are not careful.
To avoid this, use my tried-and-tested 3-step structure, as illustrated below:
Outline
Start with a solid introduction to your role as a whole, in order to build some context.
Explain the nature of the organisation you worked for, the size of the team you were part of, who you reported to and what the overarching purpose of your job was.
Key responsibilities
Using easy-to-read bullet points, note down your day-to-day responsibilities in the role.
Make sure to showcase how you used your hard sector skills and knowledge.
Key achievements
Lastly, add impact by highlight 1-3 key achievements that you made within the role.
Struggling to think of an achievement? If it had a positive impact on your company, it counts.
For example, you might increased company profits, improved processes, or something simpler, such as going above and beyond to solve a customer's problem.
Sample job description for Pharmacy Manager CV
Outline
Lead and manage operations at an independent community pharmacy in Central Nottingham, overseeing and conducting quality healthcare for over 1,000 patients annually.
Key Responsibilities
Develop and maintain efficient workflows to provide exceptional customer service and quality care
Recruit staff and identify training gaps and implement mitigation strategies to improve operations
Prepare schedules, coordinate staff assignments, and approve locum requests in accordance with forecasted business demand
Supervise a team of 5 pharmacists, dispensers, and retail assistants on a daily basis
Quick tip: Create impressive job descriptions easily in our partner's CV Builder by adding pre-written job phrases for every industry and career stage.

Education and qualifications
At the bottom of your CV is your full education section. You can list your formal academic qualifications, such as:
As well as any specific Pharmacy Manager qualifications that are essential to the jobs you are applying for. Note down the name of the qualification, the organisation at which you studied, and the date of completion.
Hobbies and interests
The hobbies and interests CV section isn't mandatory, so don't worry if you're out of room by this point.
However, if you have an interesting hobby, or an interest that could make you seem more suitable for the role, then certainly think about adding.
Be careful what you include though… Only consider hobbies that exhibit skills that are required for roles as a Pharmacy Manager, or transferable workplace skills.
There is never any need to tell employers that you like to watch TV and eat out.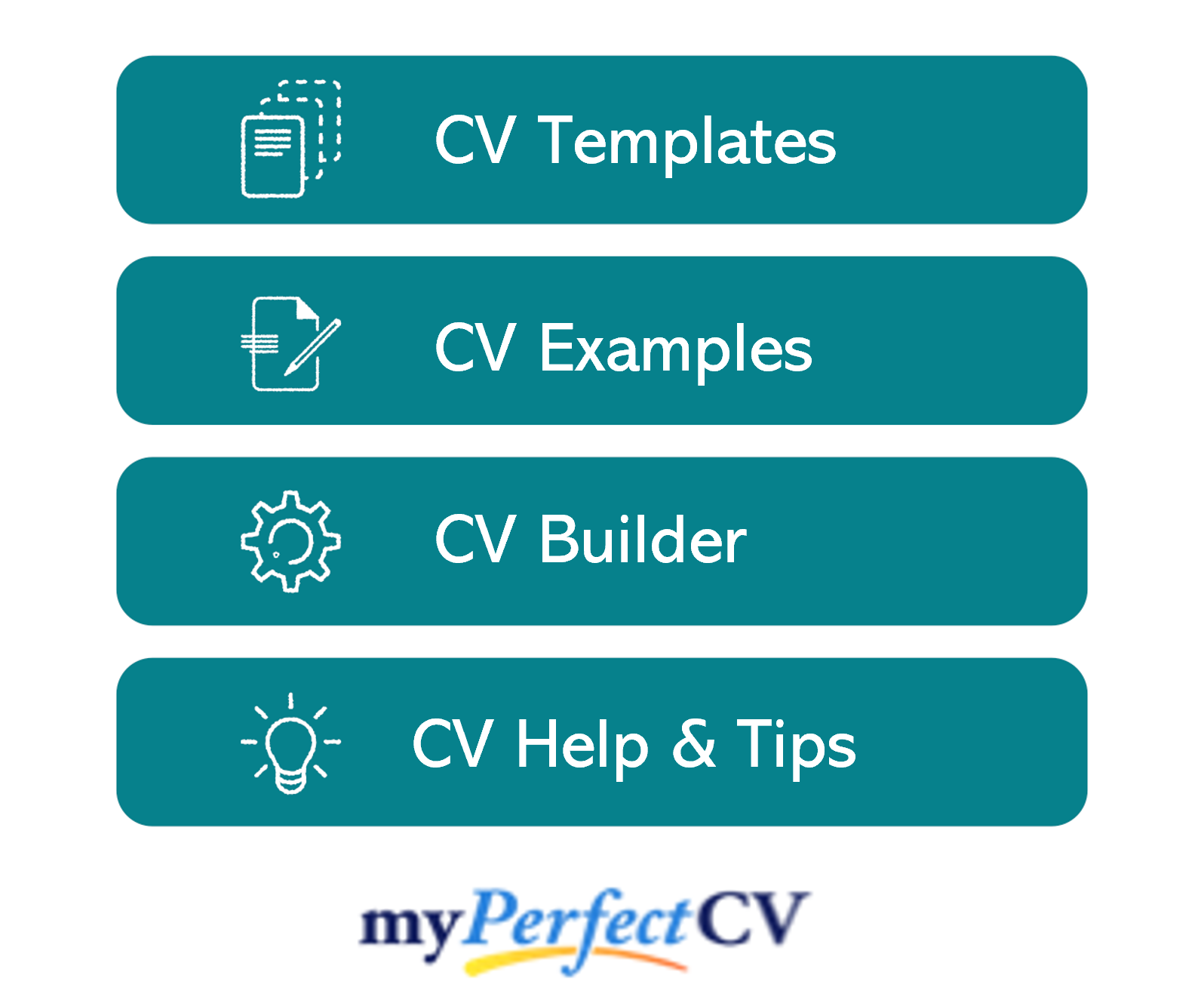 An interview-winning CV for a Pharmacy Manager role, needs to be both visually pleasing and packed with targeted content.
Whilst it needs to detail your experience, accomplishments and relevant skills, it also needs to be as clear and easy to read as possible.
Remember to research the role and review the job ad before applying, so you're able to match yourself up to the requirements.
If you follow these guidelines and keep motivated in your job search, you should land an interview in no time.
Best of luck with your next application!