Speculative cover letters can be a proactive way to get your foot in the door and find jobs that haven't even been advertised yet.
But with so much resting on this application, you need to use the space wisely to explain what type of role you're looking for and what attracted you to their company.
Find out how to do that successfully with our expert advice and speculative cover letter examples in the guide below.

Speculative cover letter example 1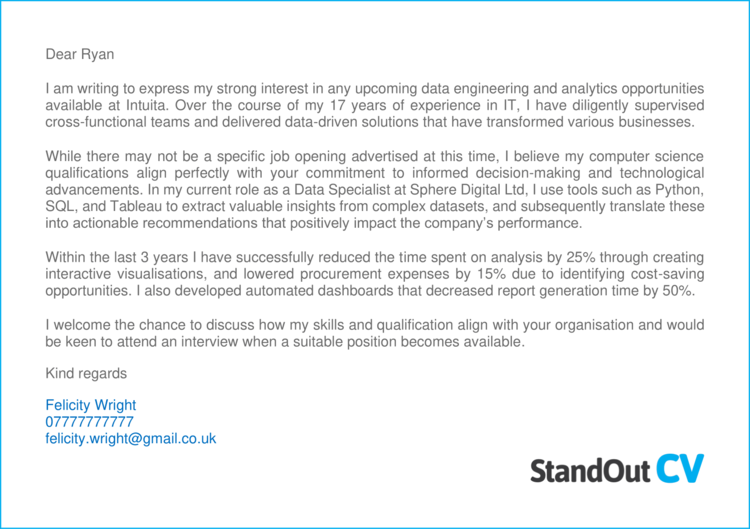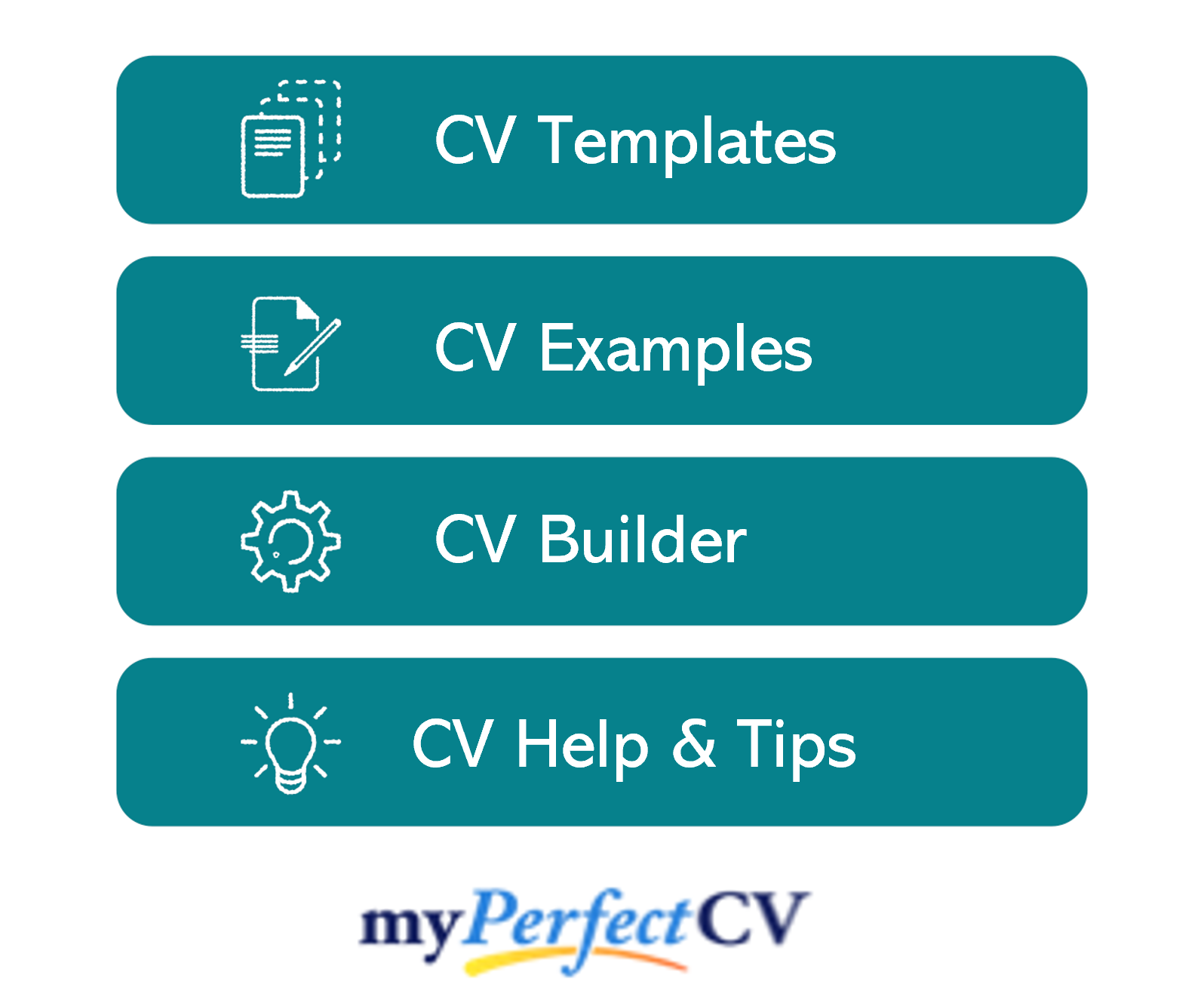 Speculative cover letter example 2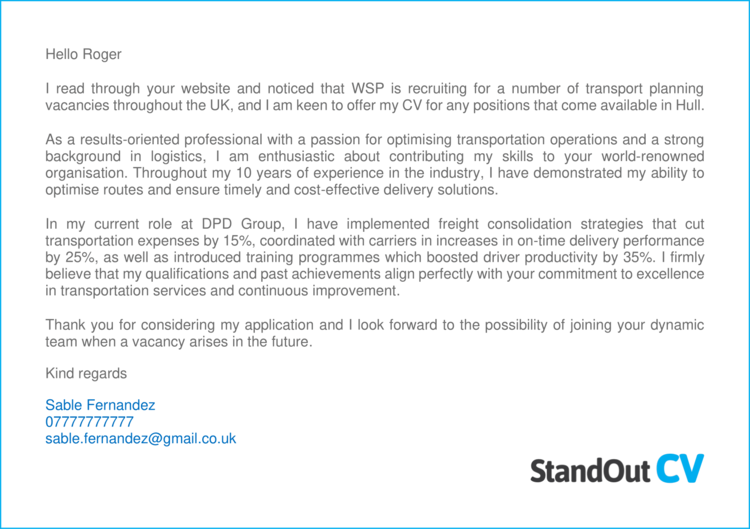 Speculative cover letter example 3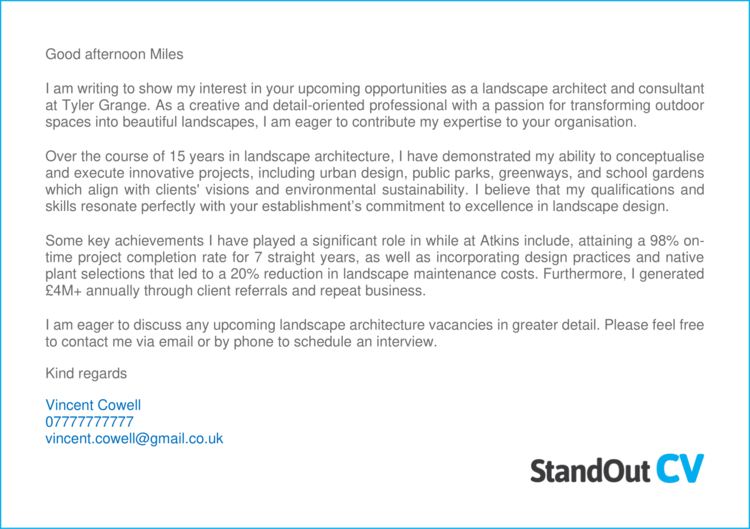 The example cover letters here should give you a good general idea on how your Speculative cover letter should be formatted and written.
The rest of this guide gives more specific guidance on how to create your own cover letter in this format, and even includes some templates you can copy and paste.
How to write a Speculative cover letter
A simple step-by-step guide to writing your very own winning cover letter.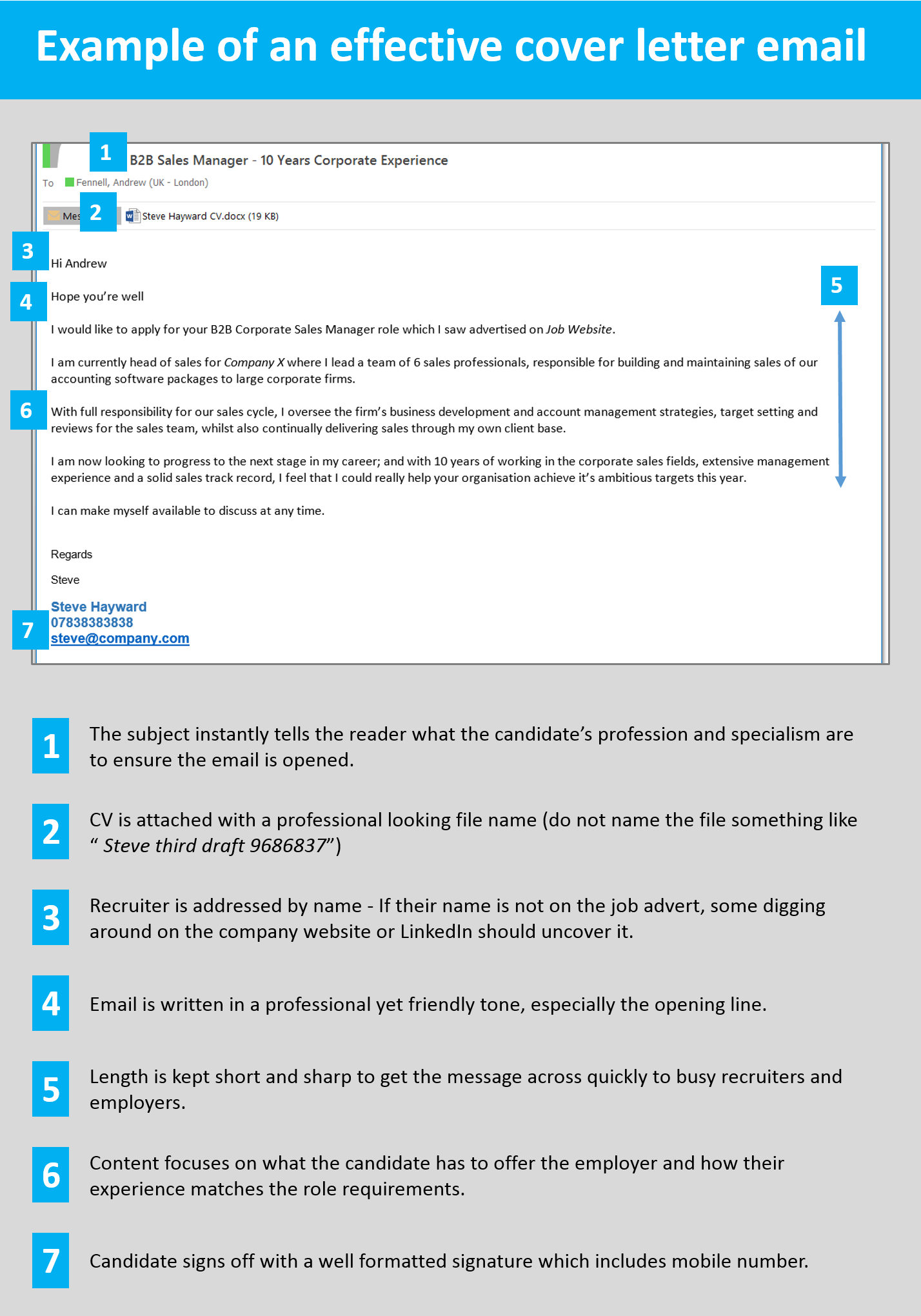 Write your cover letter in the body of an email/message
When you send a cover letter with a job application, you should always write your message into the body of your email – or the body of the messaging system if you are sending via a job website.
Why do this?
Simply because you want to get your message seen as soon as the recruiter opens your application.
If you attach the cover letter as a separate item, this means the recipient will have to open it before they can read it – slowing down the process and potentially causing frustration along the way.
So, write your cover note in the body of your email/message to ensure you make an instant connection with the reader.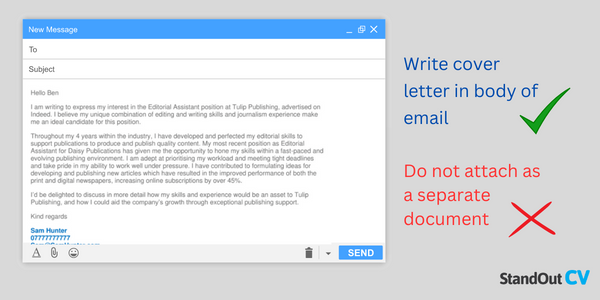 Start with a friendly greeting

To build an instant connection with the recruiter reading your cover letter, start with a warm greeting.
It should be friendly but not casual – keeping it professional at all times.
Hi, hope you're well
Hi [insert recruiter name]
Hi [insert department/team name]
Avoid overly formal greetings like "Dear sir/madam" unless applying to very traditional companies.
How to find the contact's name?
Addressing the recruitment contact by name is an excellent way to start building a strong relationship. If it is not listed in the job advert, try these methods to find it.
Check out the company website and look at their About page. If you see a hiring manager, HR person or internal recruiter, use their name. You could also try to figure out who would be your manager in the role and use their name.
Head to LinkedIn, search for the company and scan through the list of employees. Most professionals are on LinkedIn these days, so this is a good bet.
Identify the role you are applying for
After you have greeted the recruiter, it's important to state the job you are applying to.
Recruiters are often managing multiple vacancies, so they need to know exactly which job you are referring to.
Be as specific as possible and use a reference number if you can find one.
Here are some examples you can use;
I am interested in applying for the role of admin assistant with your organisation.
I would like to apply for the role of Sales assistant (Ref: 4057393)
I would like to express my interest in the customer service vacancy within your retail department
I saw your advertisement for a trainee project manager on Reed and would like to apply for the role.
Highlight your suitability
The main purpose of your cover letter is to excite recruiters and make them eager to open your CV. And you achieve this by quickly demonstrating your suitability to the job you are applying for.
Take a look at the job adverts you are applying for, and make note of the most important skills being asked for.
Then, when you write your cover letter, make your suitability the focal point.
Explain how you meet the candidate requirements fully, and why you are so well suited to carry out the job.
This will give recruiters all the encouragement they need to open your CV and consider your application.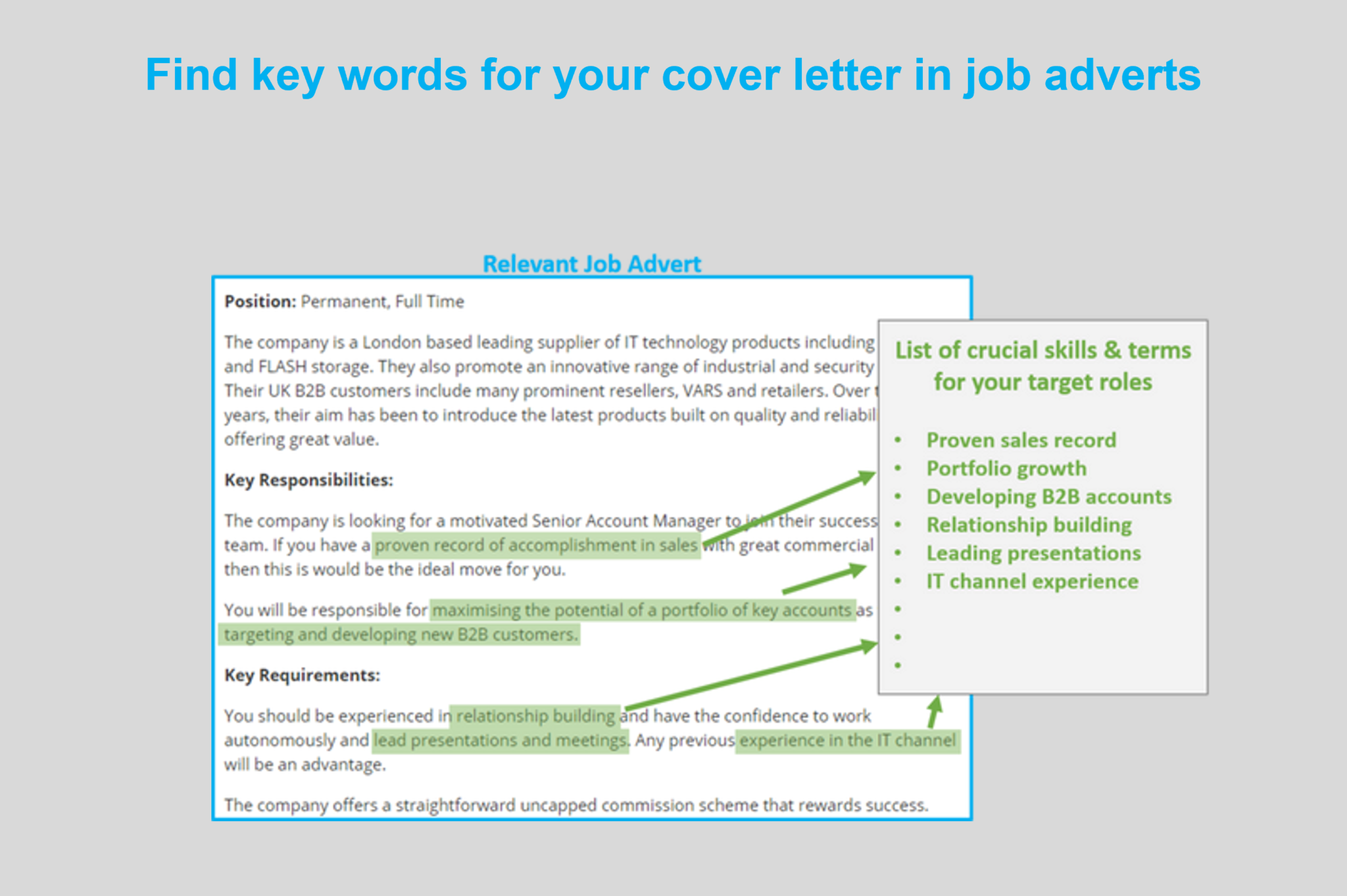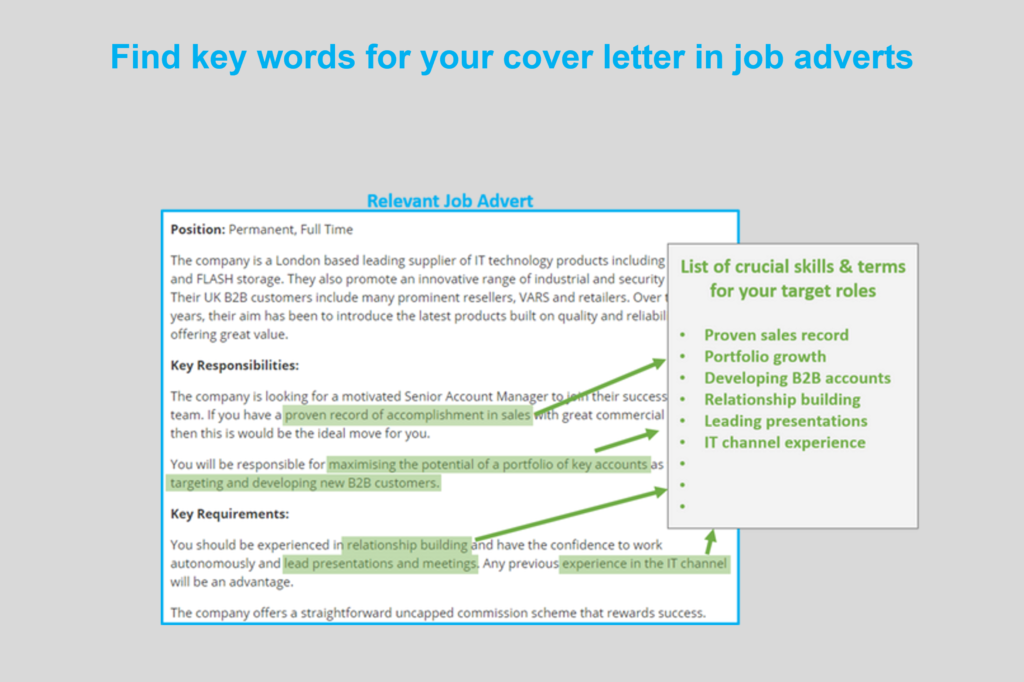 Keep it short and sharp
It is best to keep your cover letter brief if you want to ensure you hold the attention of busy recruiters and hiring managers. A lengthy cover letter will probably not get read in full, so keep yours to around 3-6 sentences and save the real detail for your CV.
Remember the purpose of your cover letter is to quickly get recruiters to notice you and encourage them to open your CV, so it only needs to include the highlights of your experience.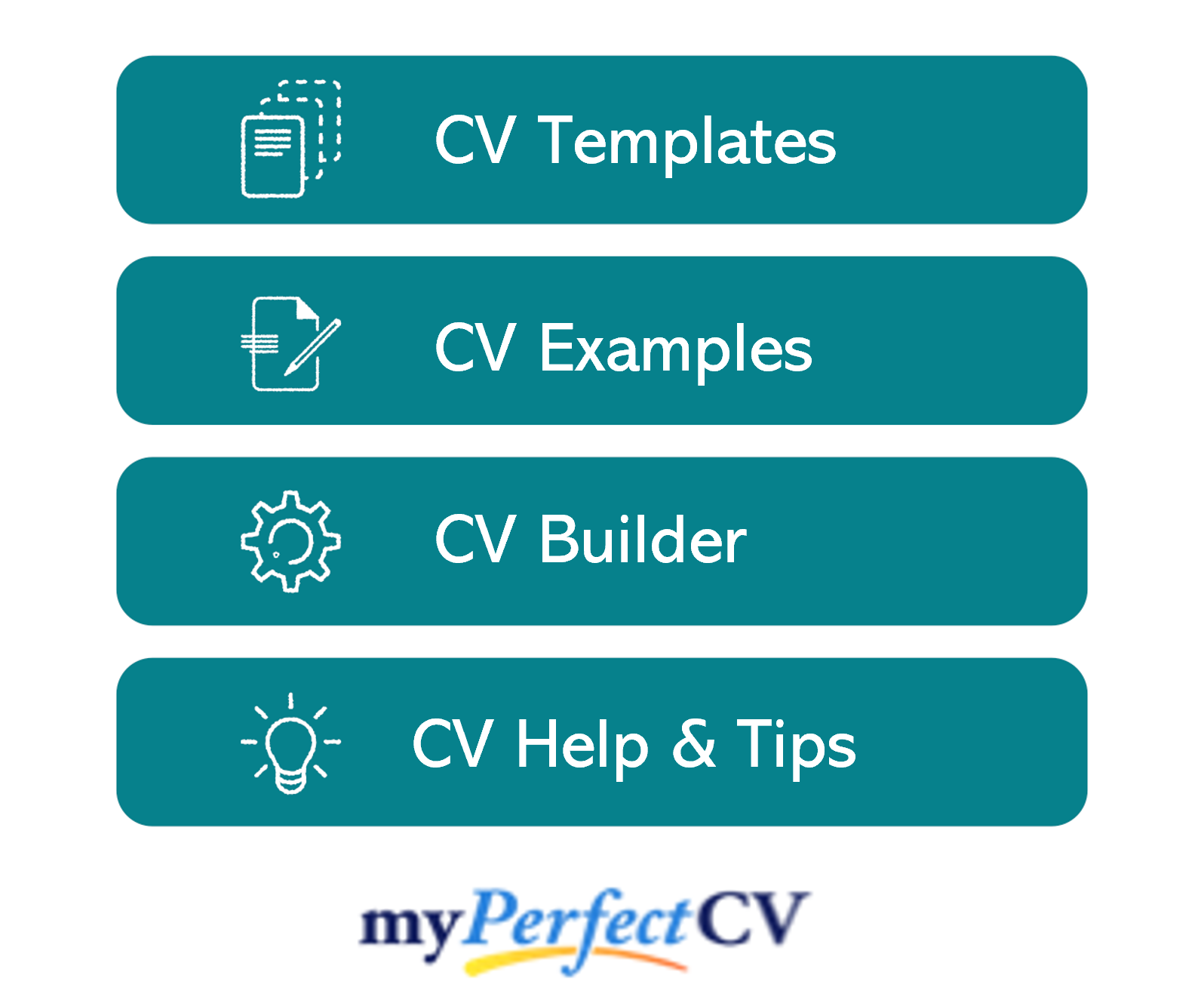 Sign off professionally
To finish off your cover note, add a professional signature to the bottom, stating your important contact details and information.
This not only provides recruiters with multiple means of contacting you, but it also adds a nice professional appearance to the cover letter, which shows that you know how to conduct yourself in the workplace.
Include the following points;
A friendly sign off – e.g. "Warm regards"
Your full name
Phone number (one you can answer quickly)
Email address
Optional
Profession title
Professional social network – e.g. LinkedIn
Here is an example signature;
Warm regards,
Aaron Smith
Customer service professional
075557437373
Aaron@smith.com
LinkedIn
Quick tip: To save yourself from having to write your signature every time you send a job application, you can save it within your email drafts, or on a separate document that you could copy in.

What to include in your Speculative cover letter
Here's what kind of content you should include in your Speculative cover letter…
The exact info will obviously depend on your industry and experience level, but these are the essentials.
Your relevant experience – Where have you worked and what type of jobs have you held?
Your qualifications – Let recruiters know about your highest level of qualification to show them you have the credentials for the job.
The impact you have made – Show how your actions have made a positive impact on previous employers; perhaps you've saved them money or helped them to acquire new customers?
Your reasons for moving – Hiring managers will want to know why you are leaving your current or previous role, so give them a brief explanation.
Your availability – When can you start a new job? Recruiters will want to know how soon they can get you on board.
Don't forget to tailor these points to the requirements of the job advert for best results.
Speculative cover letter templates
Copy and paste these Speculative cover letter templates to get a head start on your own.
Template 1
Dear Ryan
I am writing to express my strong interest in any upcoming data engineering and analytics opportunities available at Intuita. Over the course of my 17 years of experience in IT, I have diligently supervised cross-functional teams and delivered data-driven solutions that have transformed various businesses.
While there may not be a specific job opening advertised at this time, I believe my computer science qualifications align perfectly with your commitment to informed decision-making and technological advancements. In my current role as a Data Specialist at Sphere Digital Ltd, I use tools such as Python, SQL, and Tableau to extract valuable insights from complex datasets, and subsequently translate these into actionable recommendations that positively impact the company's performance.
Within the last 3 years I have successfully reduced the time spent on analysis by 25% through creating interactive visualisations, and lowered procurement expenses by 15% due to identifying cost-saving opportunities. I also developed automated dashboards that decreased report generation time by 50%.
I welcome the chance to discuss how my skills and qualification align with your organisation and would be keen to attend an interview when a suitable position becomes available.
Kind regards
Felicity Wright
Template 2
Hello Roger
I read through your website and noticed that WSP is recruiting for a number of transport planning vacancies throughout the UK, and I am keen to offer my CV for any positions that come available in Hull.
As a results-oriented professional with a passion for optimising transportation operations and a strong background in logistics, I am enthusiastic about contributing my skills to your world-renowned organisation. Throughout my 10 years of experience in the industry, I have demonstrated my ability to optimise routes and ensure timely and cost-effective delivery solutions.
In my current role at DPD Group, I have implemented freight consolidation strategies that cut transportation expenses by 15%, coordinated with carriers in increases in on-time delivery performance by 25%, as well as introduced training programmes which boosted driver productivity by 35%. I firmly believe that my qualifications and past achievements align perfectly with your commitment to excellence in transportation services and continuous improvement.
Thank you for considering my application and I look forward to the possibility of joining your dynamic team when a vacancy arises in the future.
Kind regards
Sable Fernandez
Template 3
Good afternoon, Miles
I am writing to show my interest in your upcoming opportunities as a landscape architect and consultant at Tyler Grange. As a creative and detail-oriented professional with a passion for transforming outdoor spaces into beautiful landscapes, I am eager to contribute my expertise to your organisation.
Over the course of 15 years in landscape architecture, I have demonstrated my ability to conceptualise and execute innovative projects, including urban design, public parks, greenways, and school gardens which align with clients' visions and environmental sustainability. I believe that my qualifications and skills resonate perfectly with your establishment's commitment to excellence in landscape design.
Some key achievements I have played a significant role in while at Atkins include, attaining a 98% on-time project completion rate for 7 straight years, as well as incorporating design practices and native plant selections that led to a 20% reduction in landscape maintenance costs. Furthermore, I generated £4M+ annually through client referrals and repeat business.
I am eager to discuss any upcoming landscape architecture vacancies in greater detail. Please feel free to contact me via email or by phone to schedule an interview.
Kind regards
Vincent Cowell
Writing an impressive cover letter is a crucial step in landing a Speculative job, so taking the time to perfect it is well worth while.
By following the tips and examples above you will be able to create an eye-catching cover letter that will wow recruiters and ensure your CV gets read – leading to more job interviews for you.
Good luck with your job search!