Placements are a great way to gain valuable experience, but this is also the reason these roles are so competitive.
Your cover letter gives you a chance to expand on your CV and persuade the employer to invite you for an interview over the other 50 applicants. So it needs to be good!
Find out how to write an attention-grabbing application with our detailed guide and placement cover letter examples below.

Placement cover letter example 1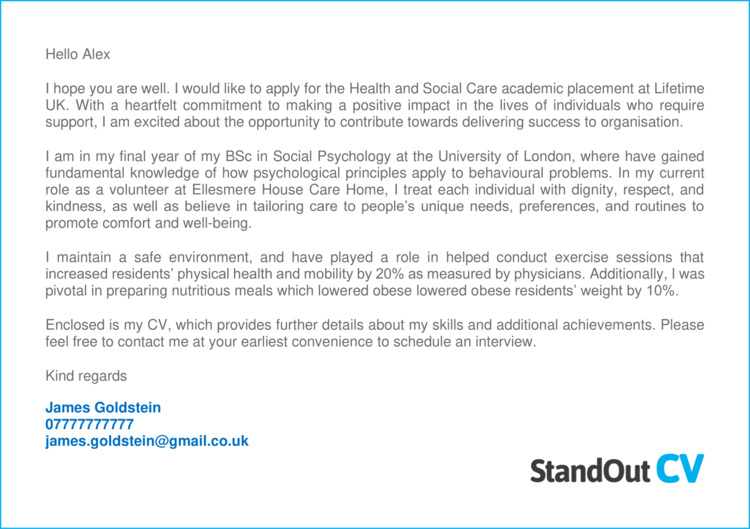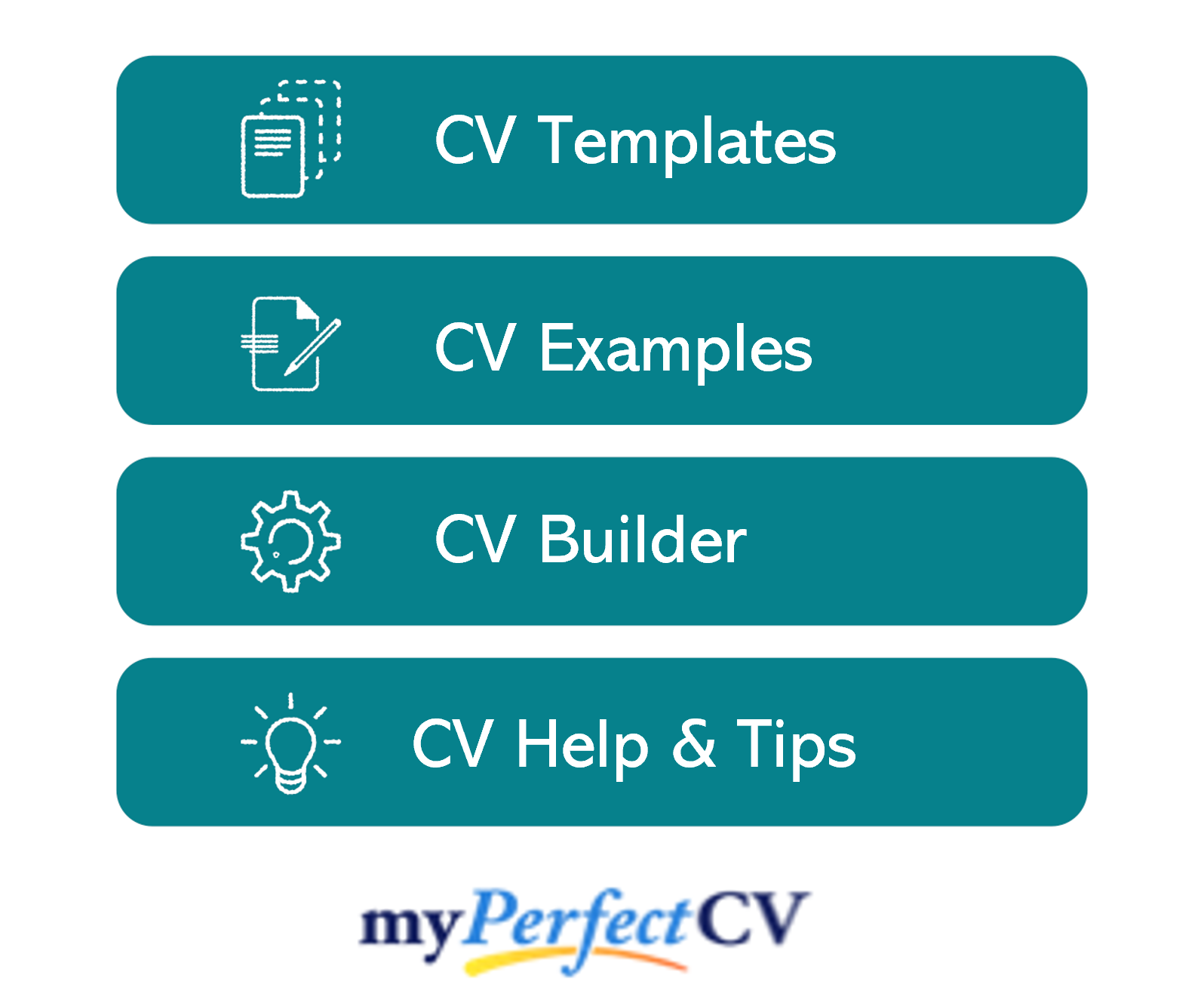 Placement cover letter example 2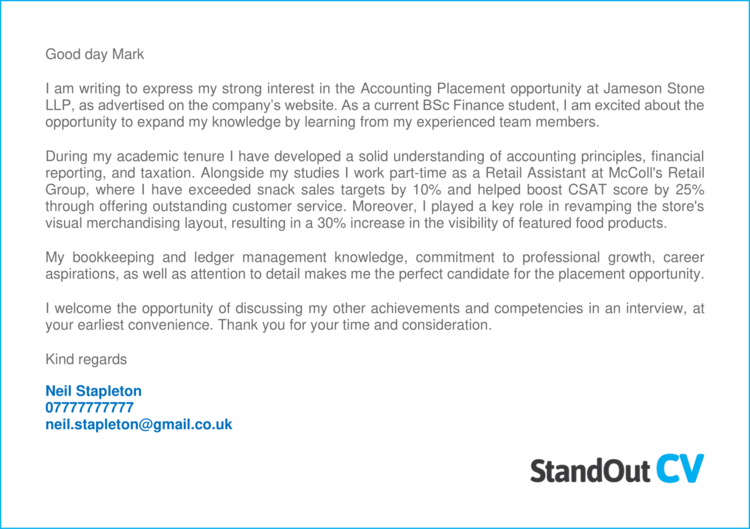 Placement cover letter example 3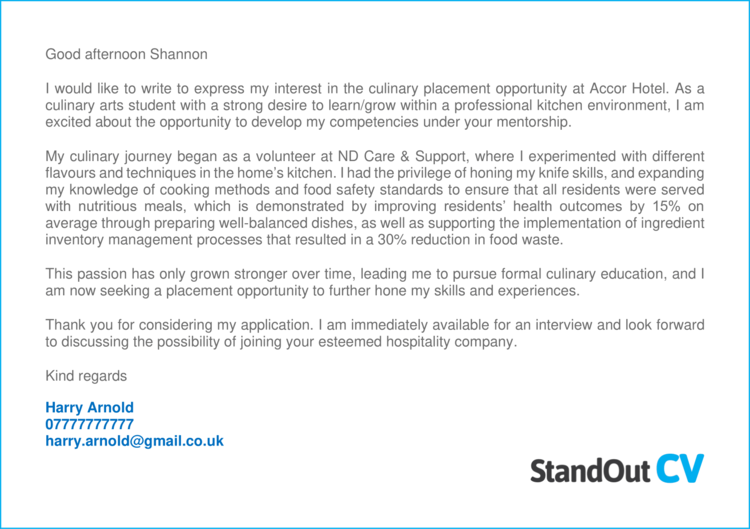 The example cover letters here should give you a good general idea on how your Placement cover letter should be formatted and written.
The rest of this guide gives more specific guidance on how to create your own cover letter in this format, and even includes some templates you can copy and paste.
How to write a Placement cover letter
A simple step-by-step guide to writing your very own winning cover letter.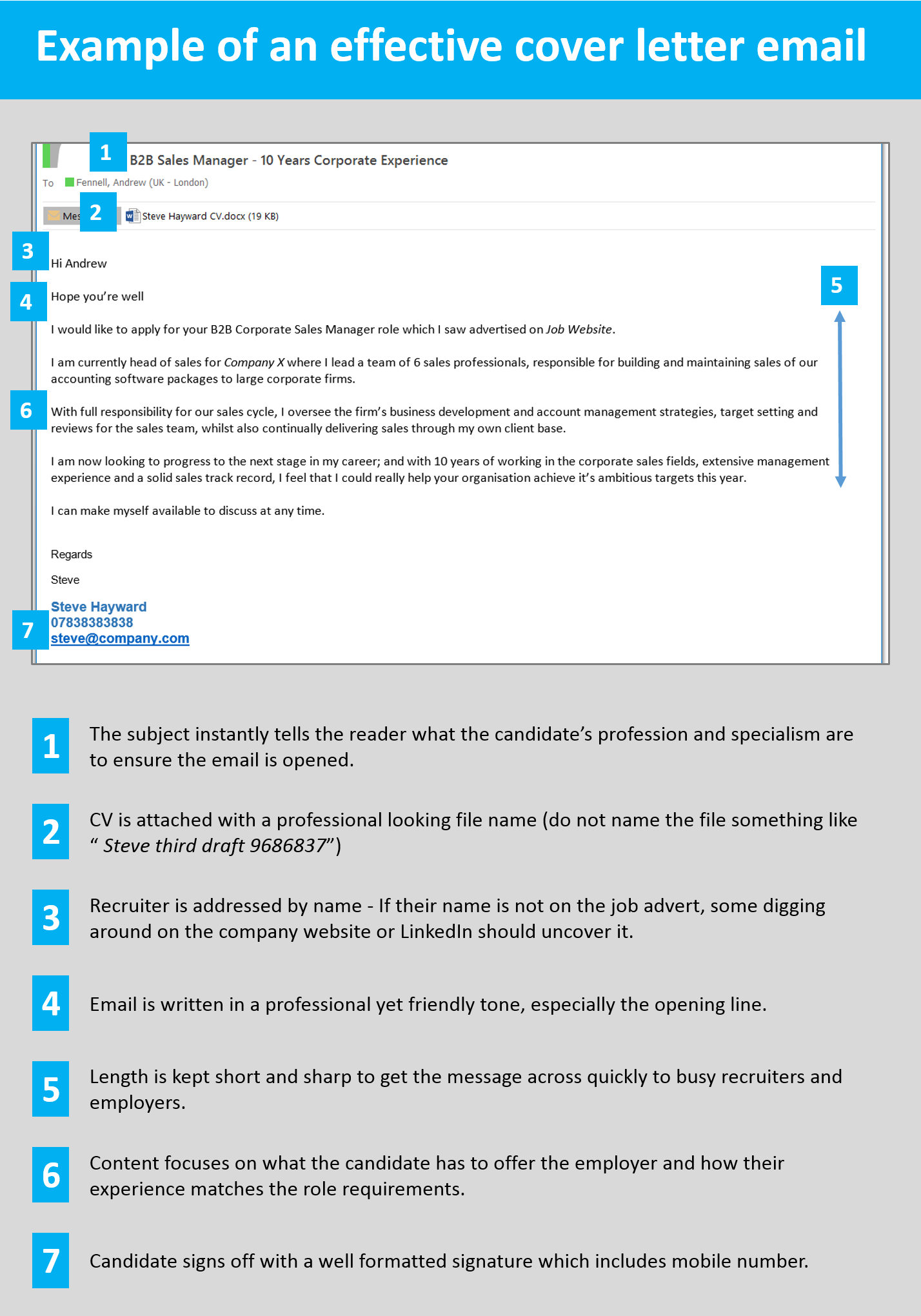 Write your cover letter in the body of an email/message
You should write your cover letter in the body of the email (or messaging system if sending via a job board) and never attach it as a document.
The reason for this?
You want your cover letter to start connecting with the recruiter from the moment they open your application.
If they have to open a document to read it, it will slow things down and they may not even bother to open it.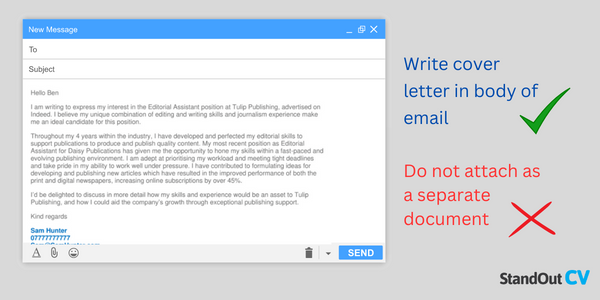 Start with a friendly greeting

To kick your cover letter off, start with a friendly greeting to build rapport with the recruiter instantly.
Your greeting should be personable but professional. Not too casual, but not too formal either
Go with something like…
Hi
Hi [insert recruiter name]
Hi [insert department/team name]
Avoid old-fashioned greetings like "Dear sir/madam" unless applying to very formal companies.
How to find the contact's name?
Addressing the recruitment contact by name is an excellent way to start building a strong relationship. If it is not listed in the job advert, try these methods to find it.
Check out the company website and look at their About page. If you see a hiring manager, HR person or internal recruiter, use their name. You could also try to figure out who would be your manager in the role and use their name.
Head to LinkedIn, search for the company and scan through the list of employees. Most professionals are on LinkedIn these days, so this is a good bet.
Identify the role you are applying for
Once you've opened up the cover letter with a warm greeting to start building a relationship, it is time to identify which role you want to apply for.
Recruiters are often managing multiple vacancies, so you need to ensure you apply to the correct one.
Be very specific and use a reference number if you can find one.
I am interested in applying for the position of *Placement position* with your company.
I would like to apply for the role of Sales assistant (Ref: 406f57393)
I would like to express my interest in the customer service vacancy within your retail department
I saw your advert for a junior project manager on Reed and would like to apply for the role.
Highlight your suitability
The sole objective of your cover letter is to motivate recruiters into to opening your CV. And you achieve this by quickly explaining your suitability to the roles you are applying for.
Take a look at the job descriptions you are applying to, and make note of the most important skills and qualifications being asked for.
Then, when crafting your cover letter, make your suitability the central focus.
Explain why you are the best qualified candidate, and why you are so well suited to carry out the job.
This will give recruiters all the encouragement they need to open your CV and consider you for the job.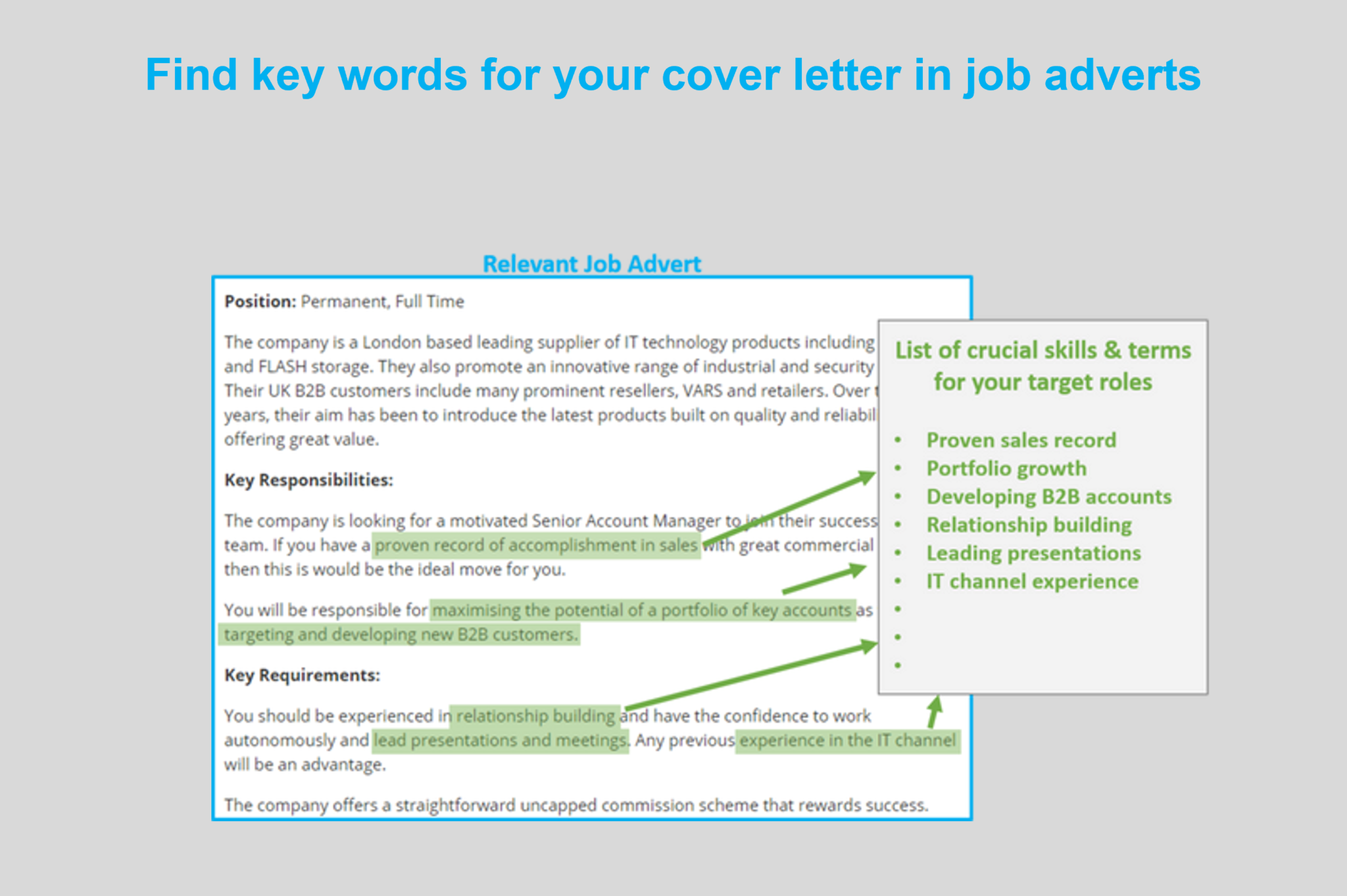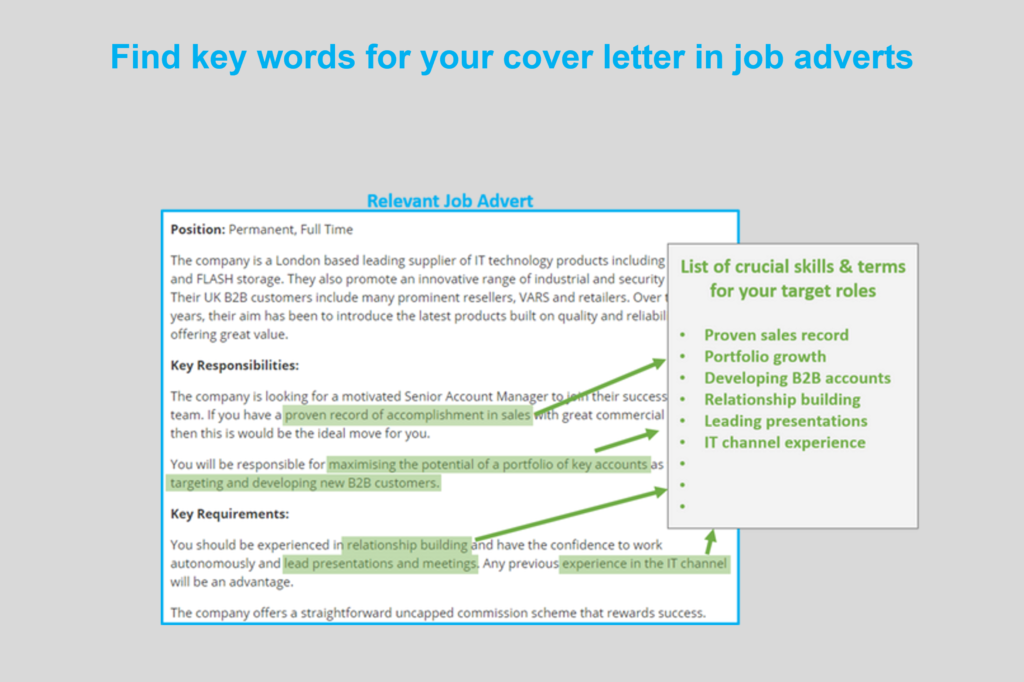 Keep it short and sharp
It is best to keep your cover letter brief if you want to ensure you hold the attention of busy recruiters and hiring managers. A lengthy cover letter will probably not get read in full, so keep yours to around 3-6 sentences and save the real detail for your CV.
Remember the purpose of your cover letter is to quickly get recruiters to notice you and encourage them to open your CV, so it only needs to include the highlights of your experience.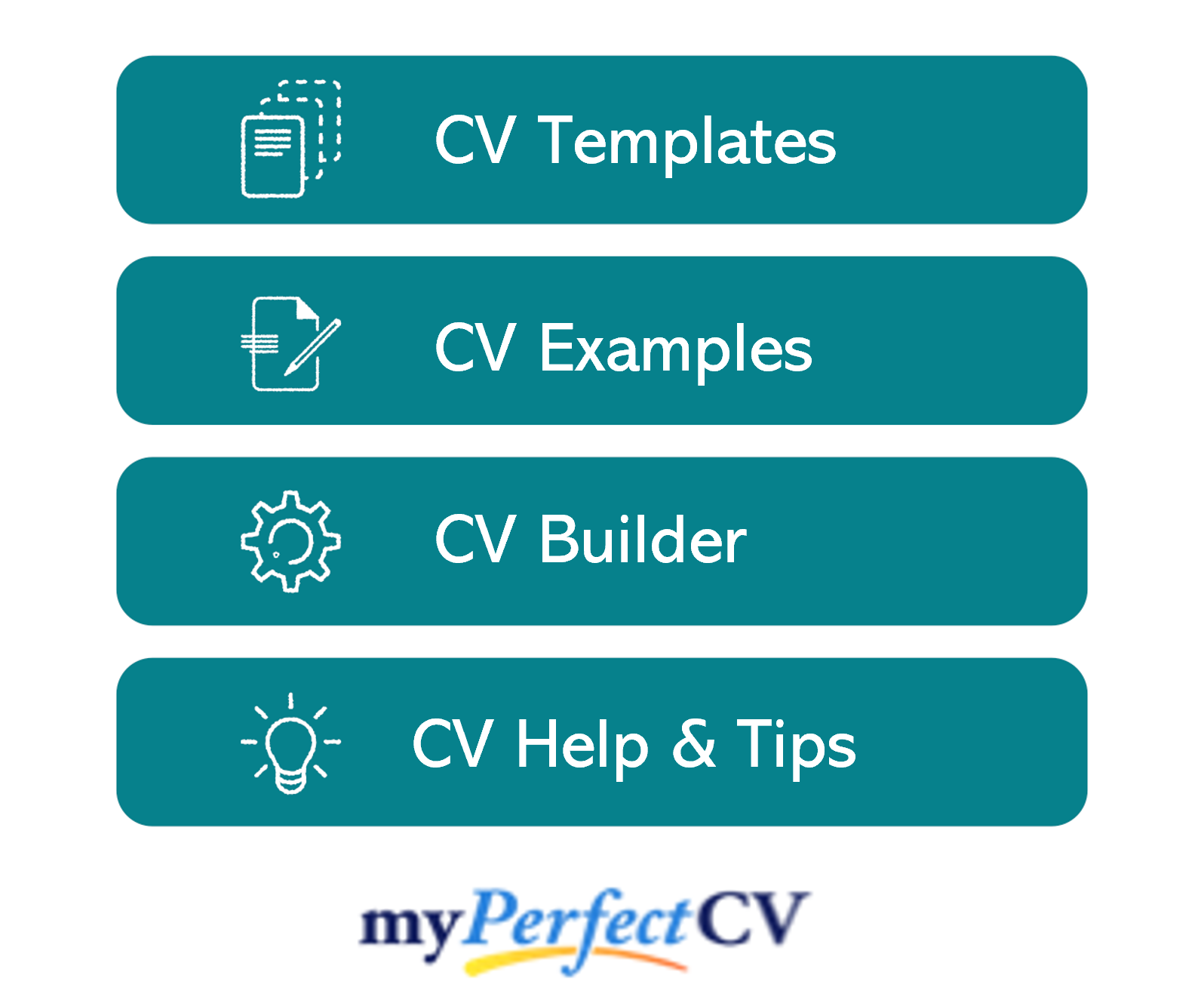 Sign off professionally
To round of your cover letter, add a professional signature to the bottom, giving recruiters your vital contact information.
This not only gives various means of contacting you, it also looks really professional and shows that you know how to communicate in the workplace.
Include the following points;
A friendly sign off – e.g. "Warm regards"
Your full name
Phone number (one you can answer quickly)
Email address
Optional
Profession title
Professional social network – e.g. LinkedIn
Here is an example signature;
Warm regards,
Gerald Baker
Senior Accountant
07887500404
Gbaker213@hotmail.com
LinkedIn
Quick tip: To save yourself from having to write your signature every time you send a job application email, you can save it within your email drafts, or on a separate document that you could copy in.

What to include in your Placement cover letter
Your Placement cover letter will be unique to your situation, but there are certain content guidelines you should stick to for best results.
To attract and entice recruiters, stick with the following key subjects in your cover letter – adapting them to fit your profession and target jobs.
Your professional experience – Employers will be keen to know if your experience is suitable for the job you are applying to, so provide a good summary of it in your cover letter.
Your qualifications and education – Highlight your most relevant and high-level of qualification, especially if they are essential to the job.
The positive impact you have made – Employers love to hear about the benefits you can bring to them, so shout about anything impressive you have done, such as saving money or improving processes.
Your reasons for leaving – Use a few words of your cover letter to explain why you are leaving your current job and ensure you avoid any negative reasons.
Your availability – Let recruiters know when you can start a new job. Are you immediately available, or do you have a month notice period?
Placement cover letter templates
Copy and paste these Placement cover letter templates to get a head start on your own.
Template 1
Hello Alex
I hope you are well. I would like to apply for the Health and Social Care academic placement at Lifetime UK. With a heartfelt commitment to making a positive impact in the lives of individuals who require support, I am excited about the opportunity to contribute towards delivering success to organisation.
I am in my final year of my BSc in Social Psychology at the University of London, where have gained fundamental knowledge of how psychological principles apply to behavioural problems. In my current role as a volunteer at Ellesmere House Care Home, I treat each individual with dignity, respect, and kindness, as well as believe in tailoring care to people's unique needs, preferences, and routines to promote comfort and well-being.
I maintain a safe environment and have played a role in helped conduct exercise sessions that increased residents' physical health and mobility by 20% as measured by physicians. Additionally, I was pivotal in preparing nutritious meals which lowered obese lowered obese residents' weight by 10%.
Enclosed is my CV, which provides further details about my skills and additional achievements. Please feel free to contact me at your earliest convenience to schedule an interview.
Kind regards
James Goldstein
Template 2
Good day Mark
I am writing to express my strong interest in the Accounting Placement opportunity at Jameson Stone LLP, as advertised on the company's website. As a current BSc Finance student, I am excited about the opportunity to expand my knowledge by learning from my experienced team members.
During my academic tenure I have developed a solid understanding of accounting principles, financial reporting, and taxation. Alongside my studies I work part-time as a Retail Assistant at McColl's Retail Group, where I have exceeded snack sales targets by 10% and helped boost CSAT score by 25% through offering outstanding customer service. Moreover, I played a key role in revamping the store's visual merchandising layout, resulting in a 30% increase in the visibility of featured food products.
My bookkeeping and ledger management knowledge, commitment to professional growth, career aspirations, as well as attention to detail makes me the perfect candidate for the placement opportunity.
I welcome the opportunity of discussing my other achievements and competencies in an interview, at your earliest convenience. Thank you for your time and consideration.
Kind regards
Neil Stapleton
Template 3
Good afternoon, Shannon
I would like to write to express my interest in the culinary placement opportunity at Accor Hotel. As a culinary arts student with a strong desire to learn/grow within a professional kitchen environment, I am excited about the opportunity to develop my competencies under your mentorship.
My culinary journey began as a volunteer at ND Care & Support, where I experimented with different flavours and techniques in the home's kitchen. I had the privilege of honing my knife skills, and expanding my knowledge of cooking methods and food safety standards to ensure that all residents were served with nutritious meals, which is demonstrated by improving residents' health outcomes by 15% on average through preparing well-balanced dishes, as well as supporting the implementation of ingredient inventory management processes that resulted in a 30% reduction in food waste.
This passion has only grown stronger over time, leading me to pursue formal culinary education, and I am now seeking a placement opportunity to further hone my skills and experiences.
Thank you for considering my application. I am immediately available for an interview and look forward to discussing the possibility of joining your esteemed hospitality company.
Kind regards
Harry Arnold
Writing an impressive cover letter is a crucial step in landing a Placement, so taking the time to perfect it is well worth while.
By following the tips and examples above you will be able to create an eye-catching cover letter that will wow recruiters and ensure your CV gets read – leading to more job interviews for you.
Good luck with your job search!