Do you want to work for one of the world's leading financial institutions?
If so, you need a cover letter that emphasises your achievements, relevant work history and track record of success.
Find out how to create an interview-winning application with our step-by-step guide and JP Morgan cover letter examples below.

JP Morgan cover letter example 1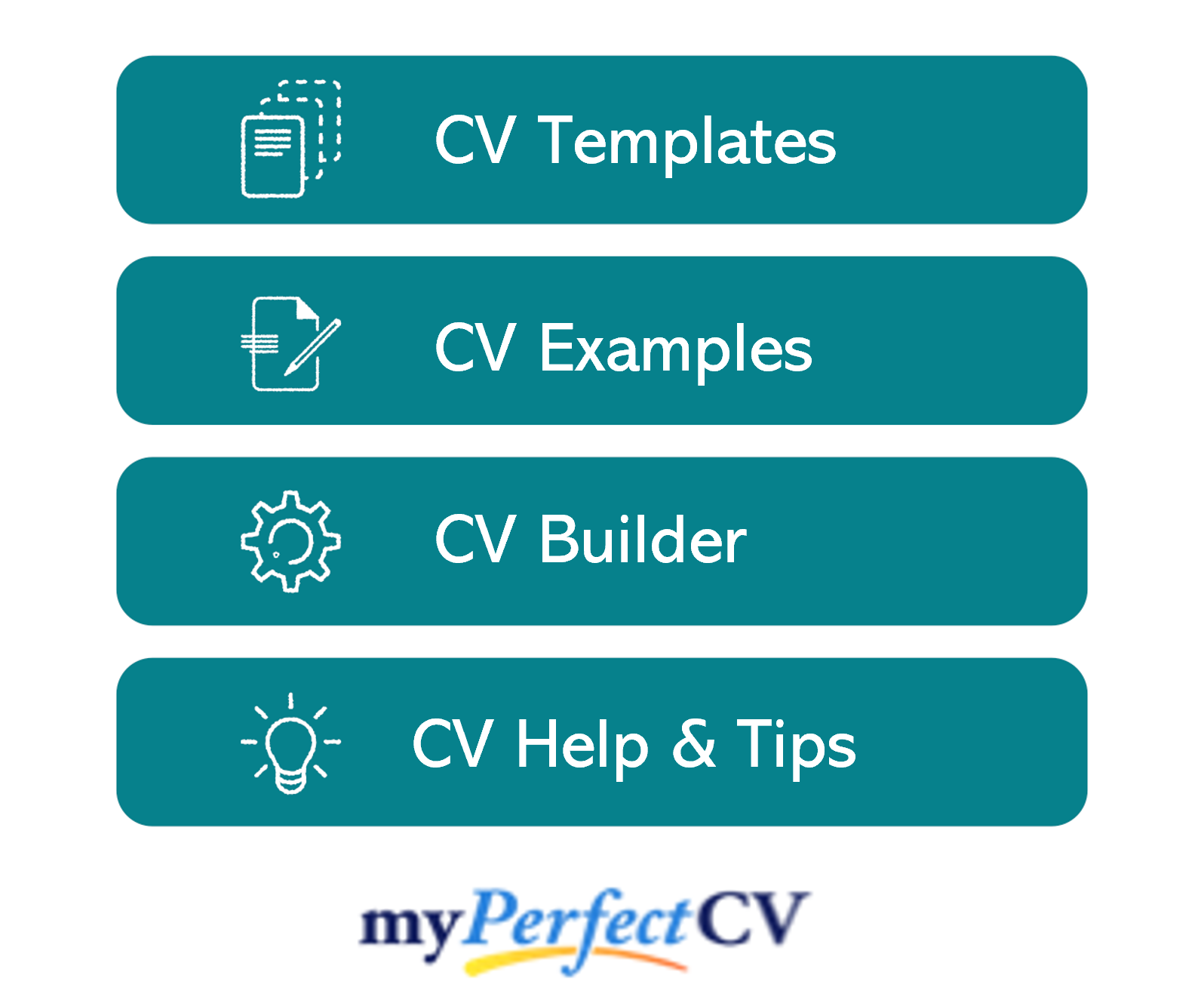 JP Morgan cover letter example 2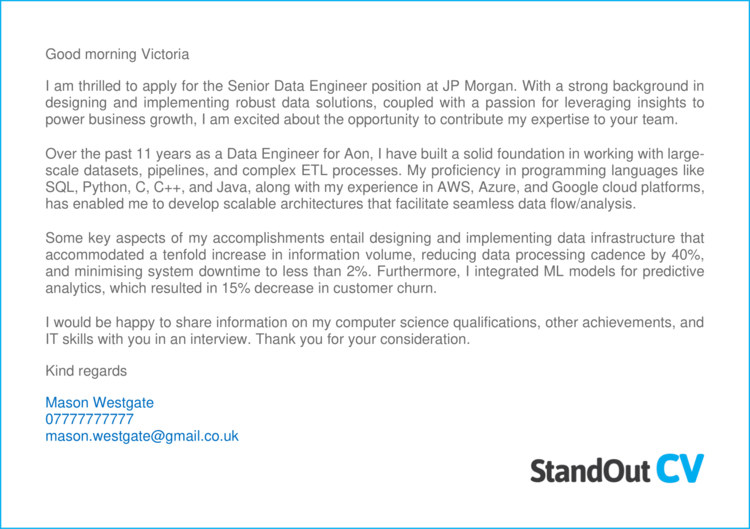 JP Morgan cover letter example 3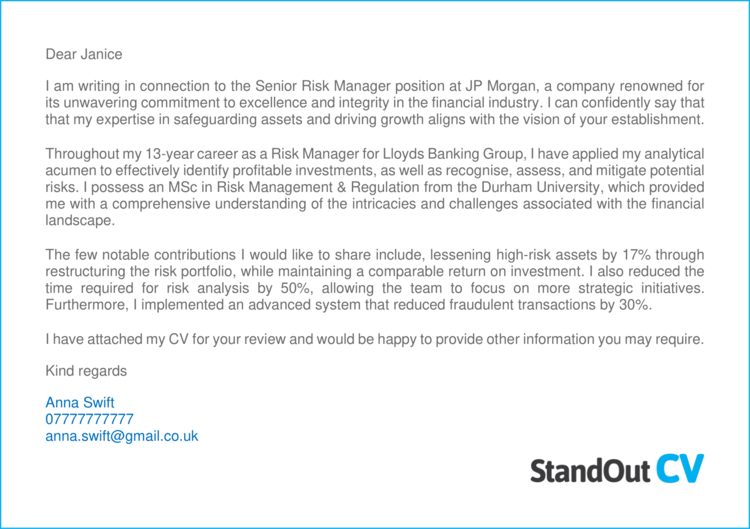 These 3 JP Morgan cover letter examples should provide you with a good steer on how to write your own cover letter, and the general structure to follow.
Our simple step-by-step guide below provides some more detailed advice on how you can craft a winning cover letter for yourself, that will ensure your CV gets opened.
How to write a JP Morgan cover letter
A simple step-by-step guide to writing your very own winning cover letter.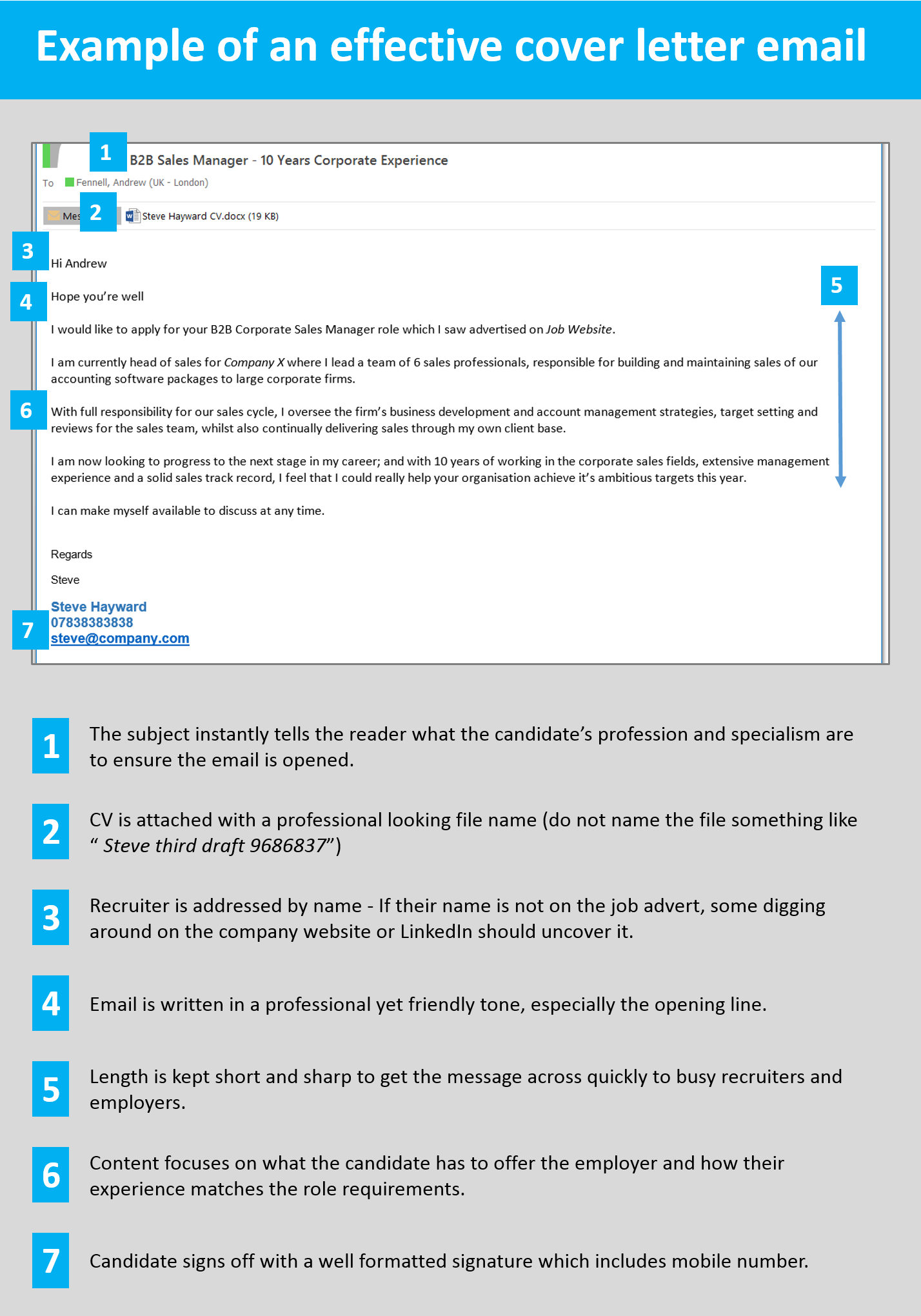 Write your cover letter in the body of an email/message
When you send a cover letter with a job application, you should always write your message into the body of your email – or the body of the messaging system if you are sending via a job website.
Why do this?
Simply because you want to get your message seen as soon as the recruiter opens your application.
If you attach the cover letter as a separate item, this means the recipient will have to open it before they can read it – slowing down the process and potentially causing frustration along the way.
So, write your cover note in the body of your email/message to ensure you make an instant connection with the reader.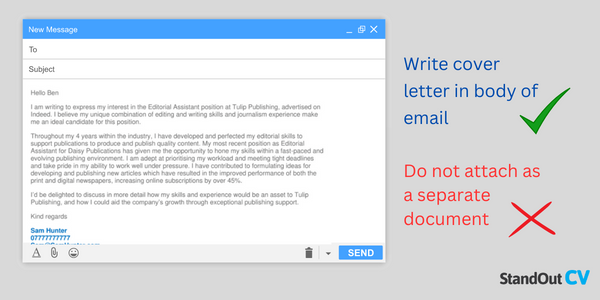 Start with a friendly greeting

To build an instant connection with the recruiter reading your cover letter, start with a warm greeting.
It should be friendly but not casual – keeping it professional at all times.
Hi, hope you're well
Hi [insert recruiter name]
Hi [insert department/team name]
Avoid overly formal greetings like "Dear sir/madam" unless applying to very traditional companies.
How to find the contact's name?
Addressing the recruitment contact by name is an excellent way to start building a strong relationship. If it is not listed in the job advert, try these methods to find it.
Check out the company website and look at their About page. If you see a hiring manager, HR person or internal recruiter, use their name. You could also try to figure out who would be your manager in the role and use their name.
Head to LinkedIn, search for the company and scan through the list of employees. Most professionals are on LinkedIn these days, so this is a good bet.
Identify the role you are applying for
Now that you have warmed the recruiter up with a friendly greeting, firstly you need to let them know which role you are applying for.
Sometimes a recruitment consultant will be juggling 10 or 10 vacancies, so it's important to specify which one you are applying to.
Give us much detail as possible (team/department, role title etc.) and paste in the reference number if you have one.
Here are some examples you can use.
I am interested in applying for the role of *role at JP Morgan* with your company.
I would like to apply for the role of Sales assistant (Ref: 40f57393)
I would like to express my interest in the customer service vacancy within your retail department
I saw your advert for an IT project manager on Reed and would like to apply for the role.
Highlight your suitability
The main purpose of your cover letter is to excite recruiters and make them eager to open your CV. And you achieve this by quickly demonstrating your suitability to the job you are applying for.
Take a look at the job adverts you are applying for, and make note of the most important skills being asked for.
Then, when you write your cover letter, make your suitability the focal point.
Explain how you meet the candidate requirements fully, and why you are so well suited to carry out the job.
This will give recruiters all the encouragement they need to open your CV and consider your application.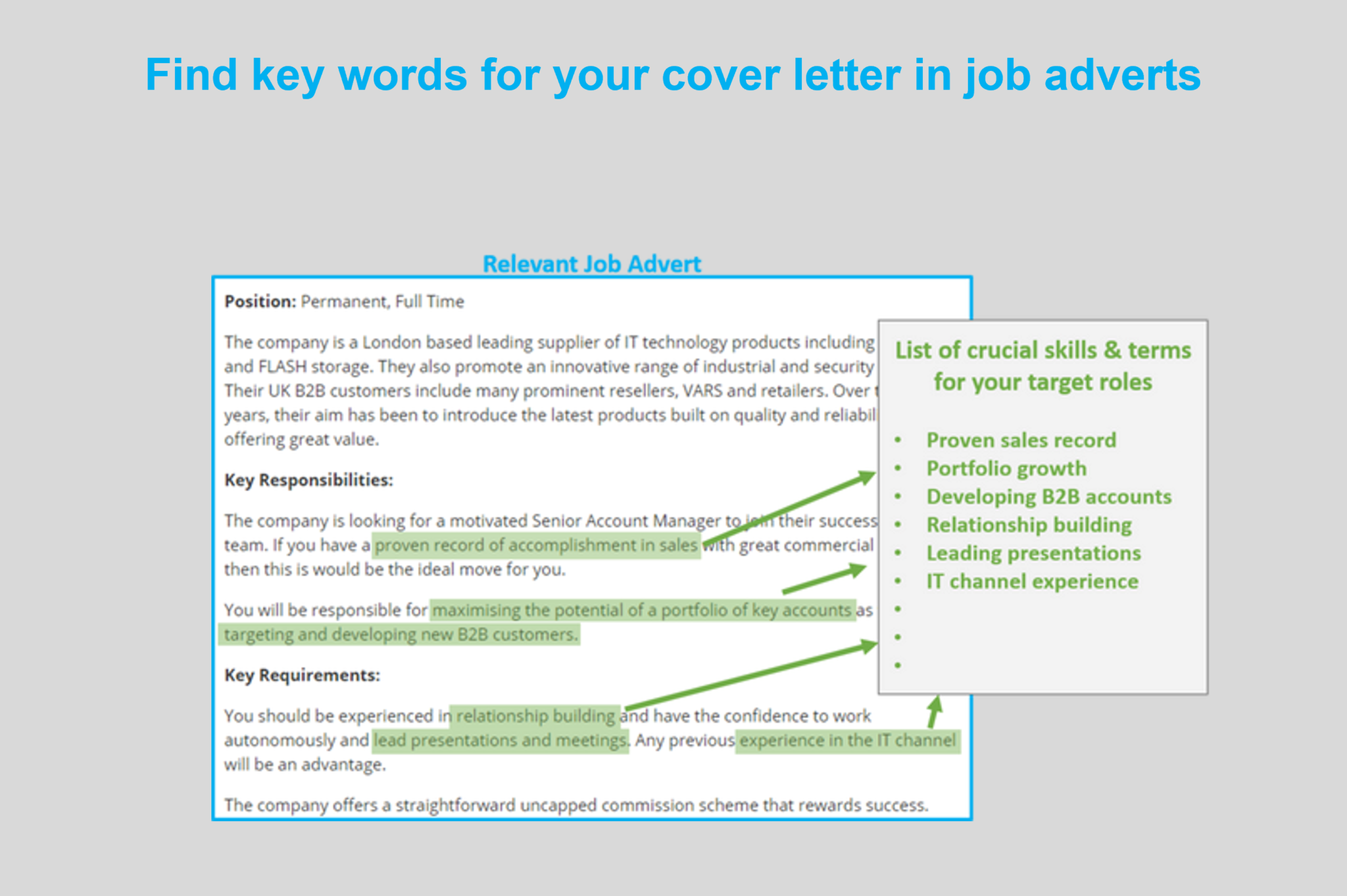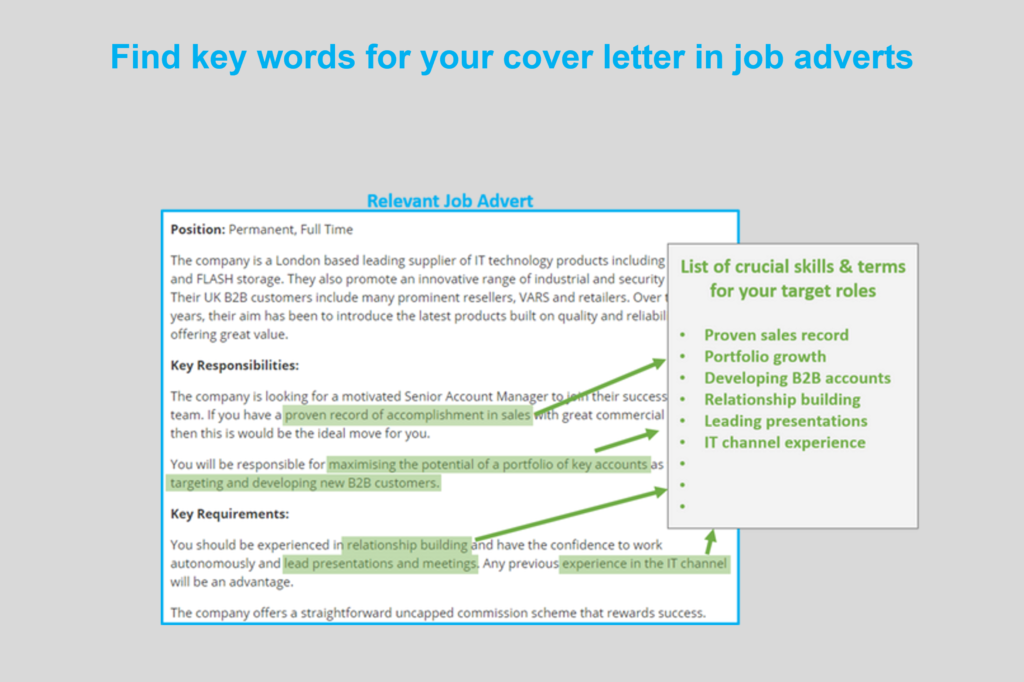 Keep it short and sharp
When sending a job application to a recruiter or hiring manager, it is important to remember that they will normally be very busy and pushed for time.
Therefore, you need to get you message across to them quickly (in a matter of seconds ideally). So, keep your cover letter short and to-the-point. A long waffling cover letter will overwhelm recruiters when they are running through hundreds of emails in there inbox, but a concise one will get their attention.
So, keep your cover letter to just a few sentences long, and save the extensive detail for your CV.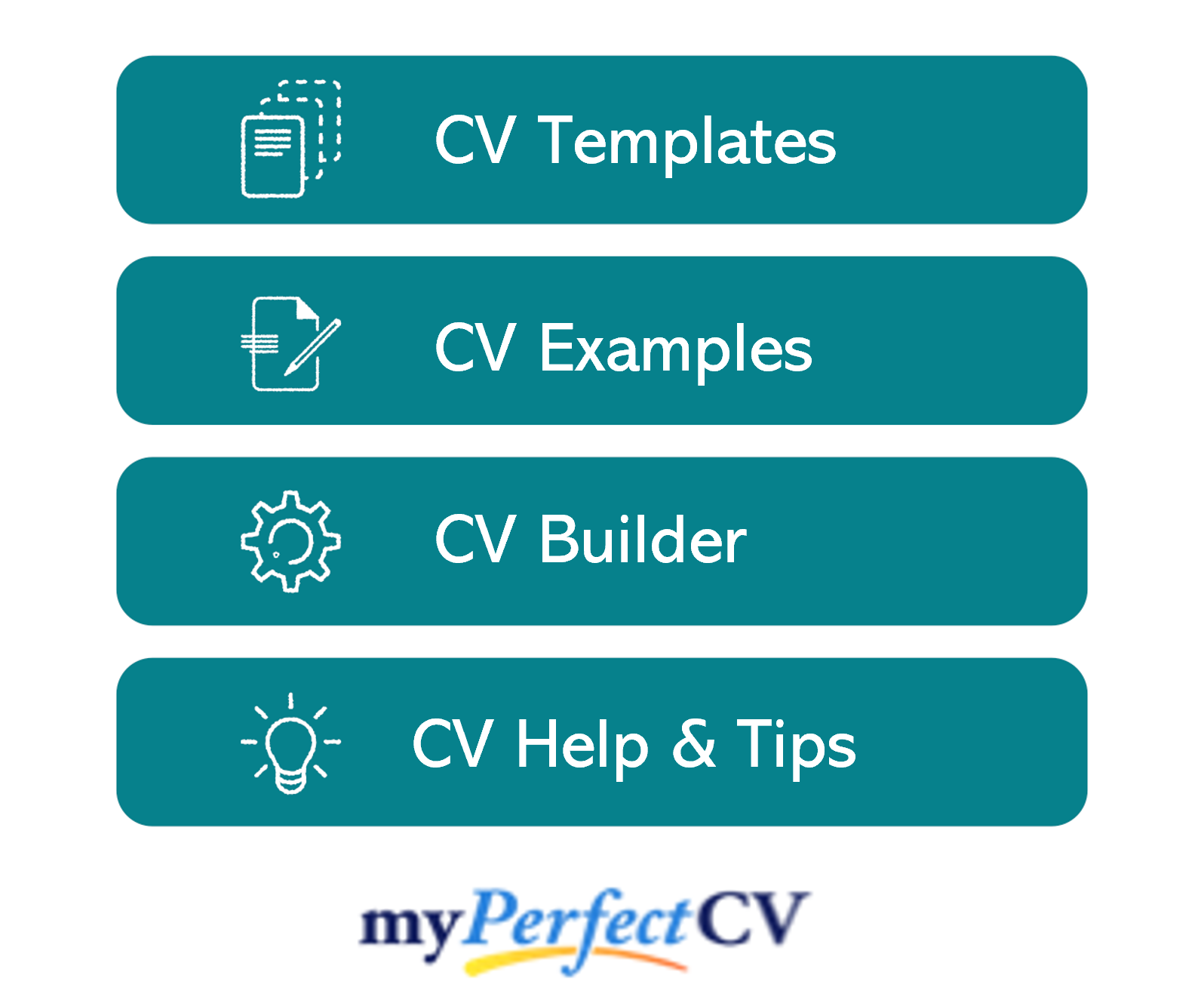 Sign off professionally
To round of your cover letter, add a professional signature to the bottom, giving recruiters your vital contact information.
This not only gives various means of contacting you, it also looks really professional and shows that you know how to communicate in the workplace.
Include the following points;
A friendly sign off – e.g. "Warm regards"
Your full name
Phone number (one you can answer quickly)
Email address
Optional
Profession title
Professional social network – e.g. LinkedIn
Here is an example signature;
Warm regards,
Gerald Baker
Senior Accountant
07887500404
Gbaker213@hotmail.com
LinkedIn
Quick tip: To save yourself from having to write your signature every time you send a job application email, you can save it within your email drafts, or on a separate document that you could copy in.

What to include in your JP Morgan cover letter
Here's what kind of content you should include in your JP Morgan cover letter…
The exact info will obviously depend on your industry and experience level, but these are the essentials.
Your relevant experience – Where have you worked and what type of jobs have you held?
Your qualifications – Let recruiters know about your highest level of qualification to show them you have the credentials for the job.
The impact you have made – Show how your actions have made a positive impact on previous employers; perhaps you've saved them money or helped them to acquire new customers?
Your reasons for moving – Hiring managers will want to know why you are leaving your current or previous role, so give them a brief explanation.
Your availability – When can you start a new job? Recruiters will want to know how soon they can get you on board.
Don't forget to tailor these points to the requirements of the job advert for best results.
JP Morgan cover letter templates
Copy and paste these JP Morgan cover letter templates to get a head start on your own.
Template 1
Hi Monica
I am excited to apply for the VP of Strategic Transformation position at JP Morgan. As a seasoned professional with 20+ years of experience in strategy development, innovation, and a passion for facilitating success, I am confident in my ability to contribute to your company's continued growth.
In my current role as the Strategy & Transformation Director for BVNK, I have leveraged my leadership skills and collaborative approach to build high-performing teams that embrace change and work cohesively to driving continuous improvement. I hold a MBA in Strategy & Consulting from the University of London, which has enabled me to analyse business scenarios and develop workable solutions.
Some key achievements I have attained over years include, saving £10M through spearheading cost-effective initiatives without compromising overall quality, as well as creating a strategy which boosted organisational revenue by 122% through penetrating African and Asian regions.
Please do not hesitate to reach out me so we can discuss my many other qualification and accomplishments, project deliverables, and capabilities. Thank you for your consideration.
Kind regards
Roger Jackson
Template 2
Good morning, Victoria
I am thrilled to apply for the Senior Data Engineer position at JP Morgan. With a strong background in designing and implementing robust data solutions, coupled with a passion for leveraging insights to power business growth, I am excited about the opportunity to contribute my expertise to your team.
Over the past 11 years as a Data Engineer for Aon, I have built a solid foundation in working with large-scale datasets, pipelines, and complex ETL processes. My proficiency in programming languages like SQL, Python, C, C++, and Java, along with my experience in AWS, Azure, and Google cloud platforms, has enabled me to develop scalable architectures that facilitate seamless data flow/analysis.
Some key aspects of my accomplishments entail designing and implementing data infrastructure that accommodated a tenfold increase in information volume, reducing data processing cadence by 40%, and minimising system downtime to less than 2%. Furthermore, I integrated ML models for predictive analytics, which resulted in 15% decrease in customer churn.
I would be happy to share information on my computer science qualifications, other achievements, and IT skills with you in an interview. Thank you for your consideration.
Kind regards
Mason Westgate
Template 3
Dear Janice
I am writing in connection to the Senior Risk Manager position at JP Morgan, a company renowned for its unwavering commitment to excellence and integrity in the financial industry. I can confidently say that that my expertise in safeguarding assets and driving growth aligns with the vision of your establishment.
Throughout my 13-year career as a Risk Manager for Lloyds Banking Group, I have applied my analytical acumen to effectively identify profitable investments, as well as recognise, assess, and mitigate potential risks. I possess an MSc in Risk Management & Regulation from the Durham University, which provided me with a comprehensive understanding of the intricacies and challenges associated with the financial landscape.
The few notable contributions I would like to share include, lessening high-risk assets by 17% through restructuring the risk portfolio, while maintaining a comparable return on investment. I also reduced the time required for risk analysis by 50%, allowing the team to focus on more strategic initiatives. Furthermore, I implemented an advanced system that reduced fraudulent transactions by 30%.
I have attached my CV for your review and would be happy to provide other information you may require.
Kind regards
Anna Swift
Writing an impressive cover letter is a crucial step in landing a job at JP Morgan, so taking the time to perfect it is well worth while.
By following the tips and examples above you will be able to create an eye-catching cover letter that will wow recruiters and ensure your CV gets read – leading to more job interviews for you.
Good luck with your job search!