A role as an administrator is rarely dull. So if you're looking for a varied and fast-paced position, this could be perfect for you.
But before you can get started, you need to land the job. And before you can do that, you need to land the interview.
So, to help you write an impressive application that's bound to get you noticed, we've put together our top tips and some administrator cover letter examples. Check them out below.

Administrator cover letter example 1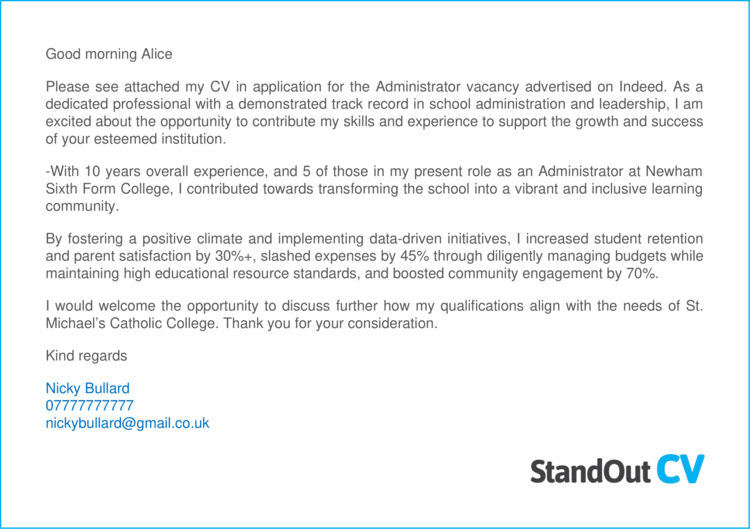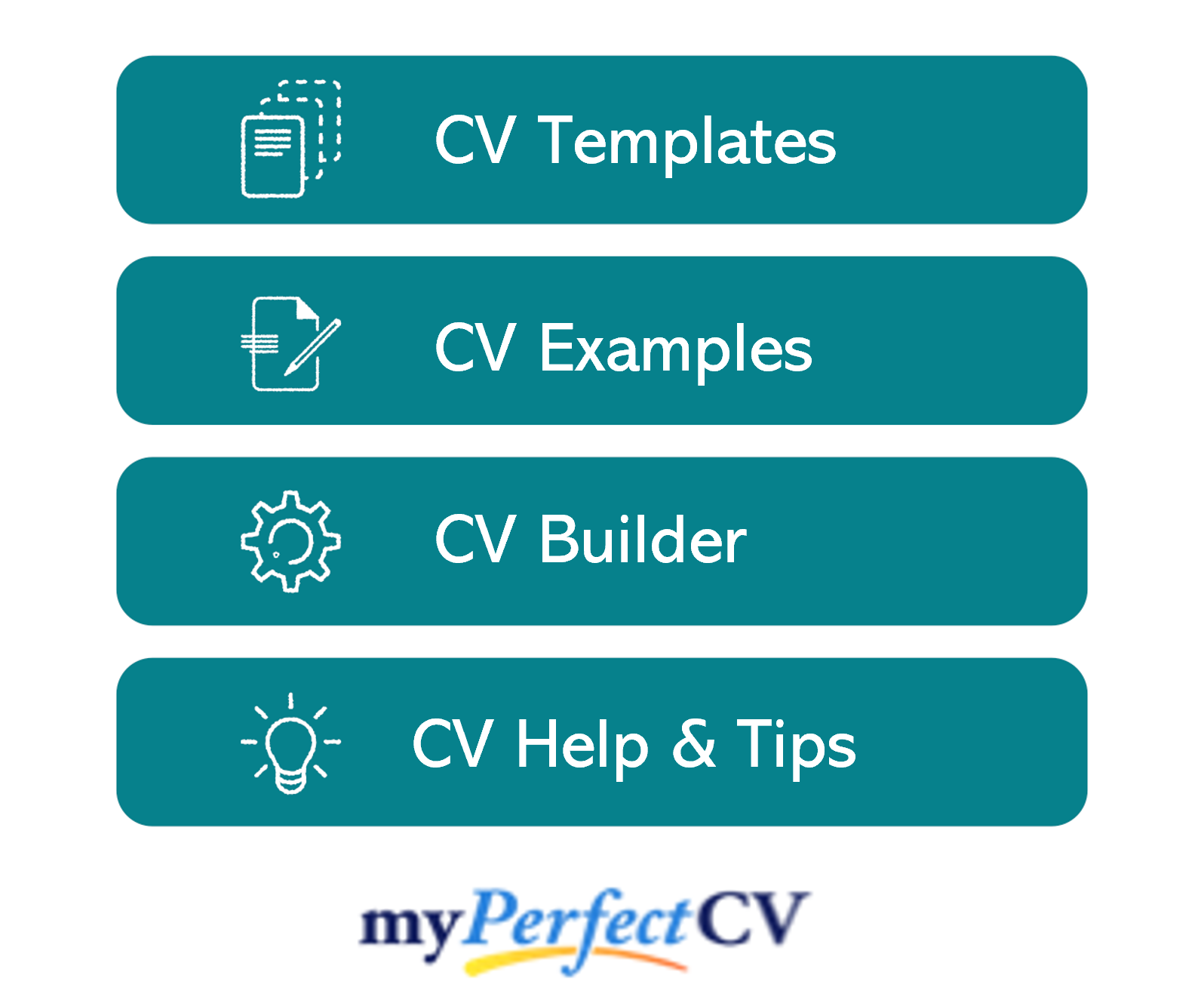 Administrator cover letter example 2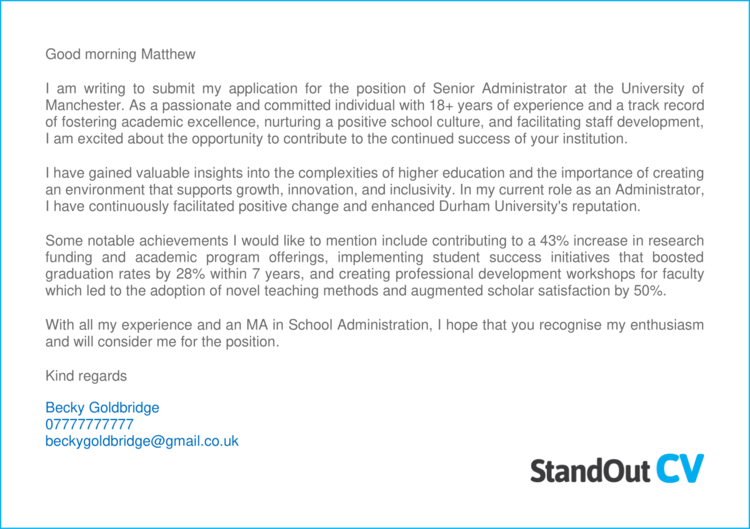 Administrator cover letter example 3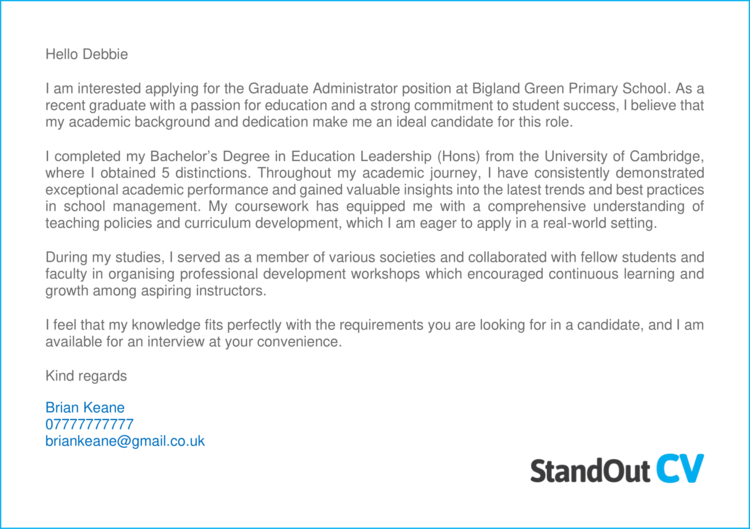 These 3 Administrator cover letter examples will provide you with some good ideas on how to format a cover letter, along with the type of message you should be trying to put across to recruiters.
To further understand exactly how you can write a cover letter that will get you noticed, check out our further guidance.
How to write a Administrator cover letter
Here's how you can write your own eye-catching cover letter, broken down into simple steps.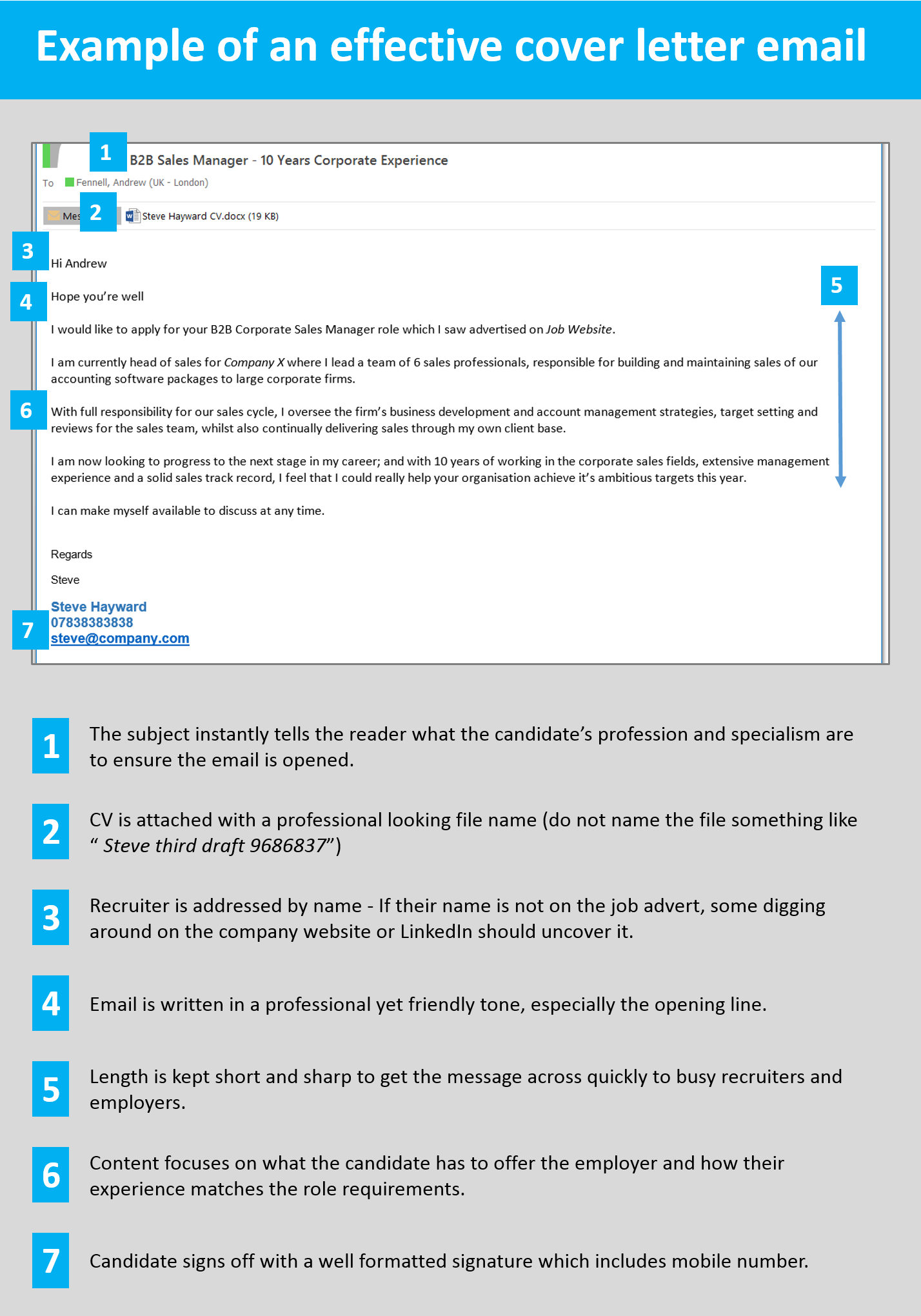 Write your cover letter in the body of an email/message
Type the content of your cover letter directly into the email you are sending, or if you are applying via a job board, directly into their messaging system.
The reason for doing this it to ensure that your cover letter gets seen instantly and you can start connecting with the recruiter as soon as they open your message.
If you attach your cover letter as a separate document, the recipient will have to open up the document, which will slow the process down, or make them less likely to even open your cover letter – which could mean your application gets skipped over.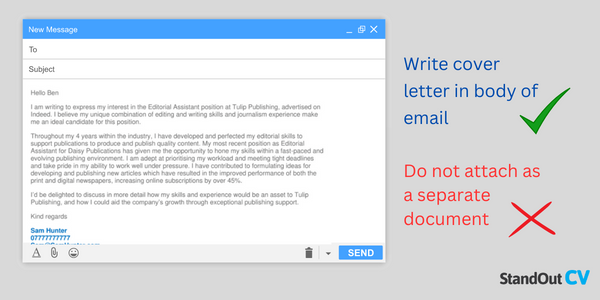 Start with a friendly greeting

To start building rapport with the recruiter or hiring manager right away, lead with a friendly greeting.
Try to strike a balance between professional and personable.
Go with something like…
Hi
Hi [insert recruiter name]
Hi [insert department/team name]
Stay away from old-fashioned greetings like "Dear sir/madam" unless applying to very formal companies – they can come across as cold and robotic.
How to find the contact's name?
Addressing the recruitment contact by name is an excellent way to start building a strong relationship. If it is not listed in the job advert, try to uncover it via these methods.
Check out the company website and look at their About page. If you see a hiring manager, HR person or internal recruiter, use their name. You could also try to figure out who would be your manager in the role and use their name.
Head to LinkedIn, search for the company and scan through the list of employees. Most professionals are on LinkedIn these days, so this is a good bet.
Identify the role you are applying for
Once you've opened up the cover letter with a warm greeting to start building a relationship, it is time to identify which role you want to apply for.
Recruiters are often managing multiple vacancies, so you need to ensure you apply to the correct one.
Be very specific and use a reference number if you can find one.
I am interested in applying for the position of Administrator with your company.
I would like to apply for the role of Sales assistant (Ref: 406f57393)
I would like to express my interest in the customer service vacancy within your retail department
I saw your advert for a junior project manager on Reed and would like to apply for the role.
Highlight your suitability
The sole objective of your cover letter is to motivate recruiters into to opening your CV. And you achieve this by quickly explaining your suitability to the roles you are applying for.
Take a look at the job descriptions you are applying to, and make note of the most important skills and qualifications being asked for.
Then, when crafting your cover letter, make your suitability the central focus.
Explain why you are the best qualified candidate, and why you are so well suited to carry out the job.
This will give recruiters all the encouragement they need to open your CV and consider you for the job.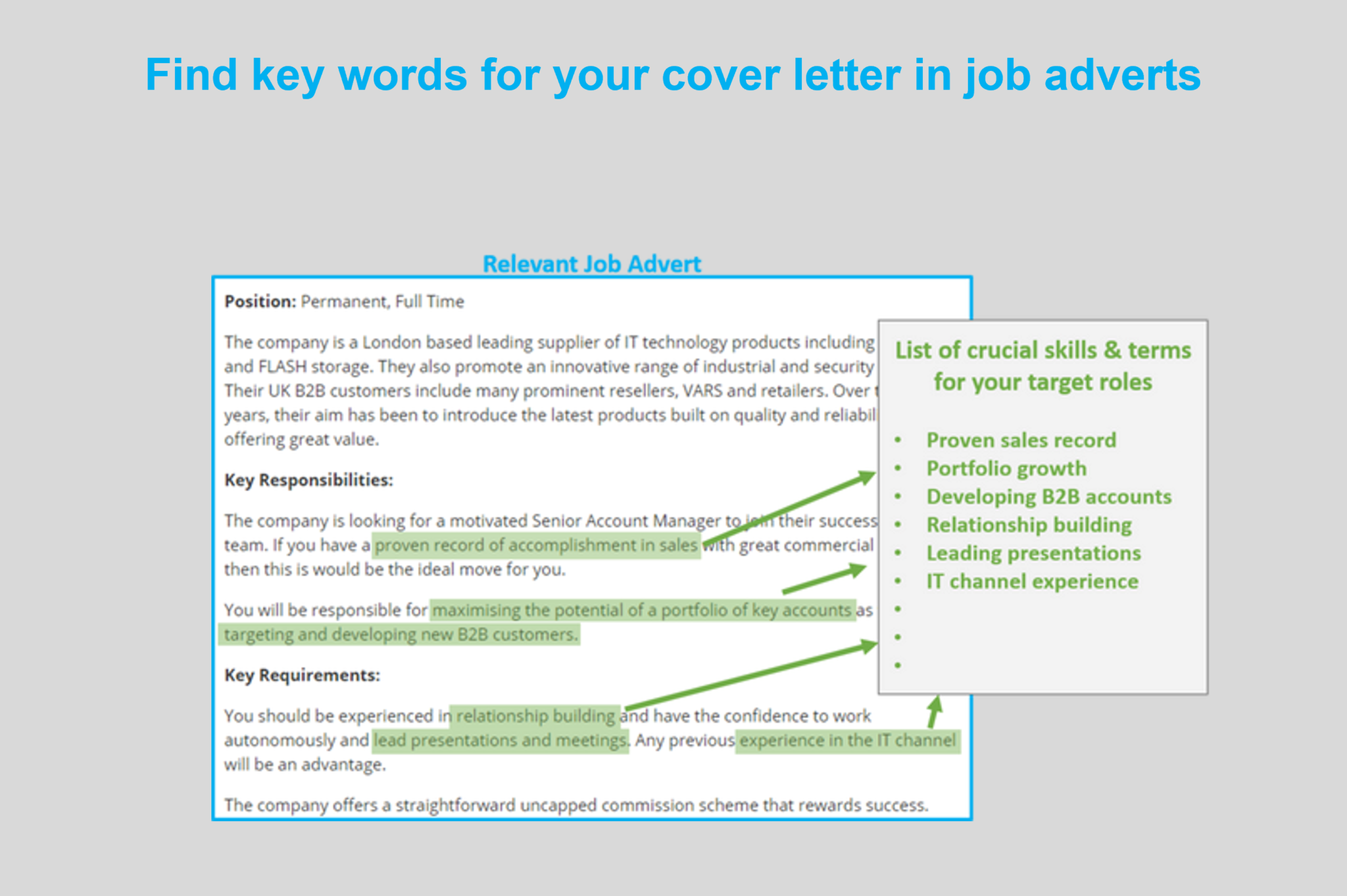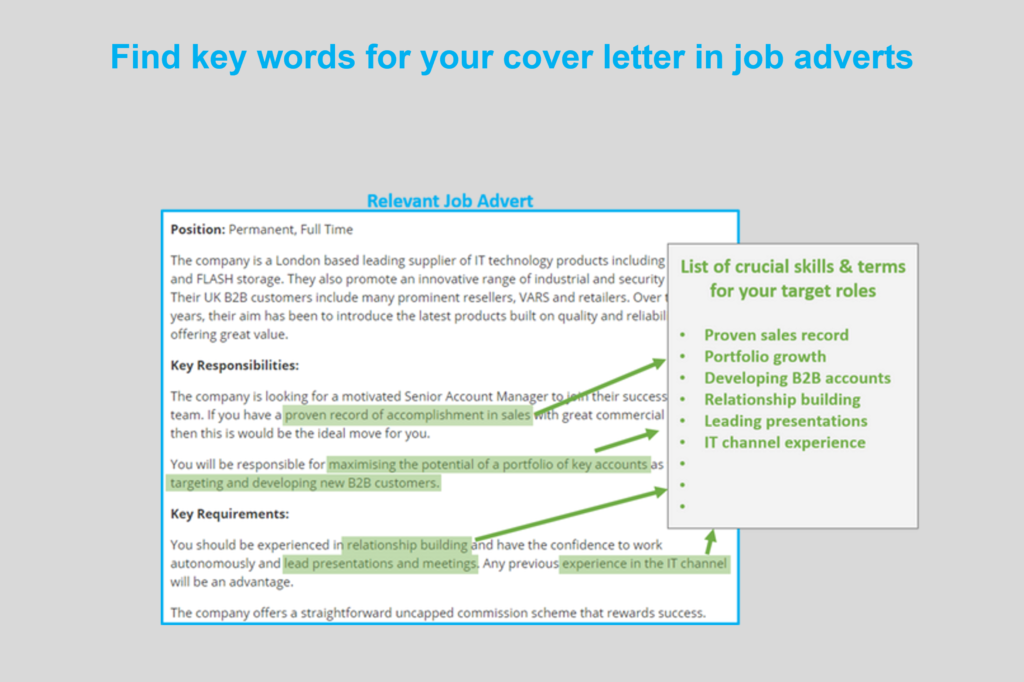 Keep it short and sharp
A good cover letter is short and sharp, getting to the point quickly with just enough information to grab the attention of recruiters.
Ideally your cover letter should be around 4-8 sentences long – anything longer will risk losing the attention of time-strapped recruiters and hiring managers.
Essentially you need to include just enough information to persuade the reader to open up your CV, where the in-depth details will sit.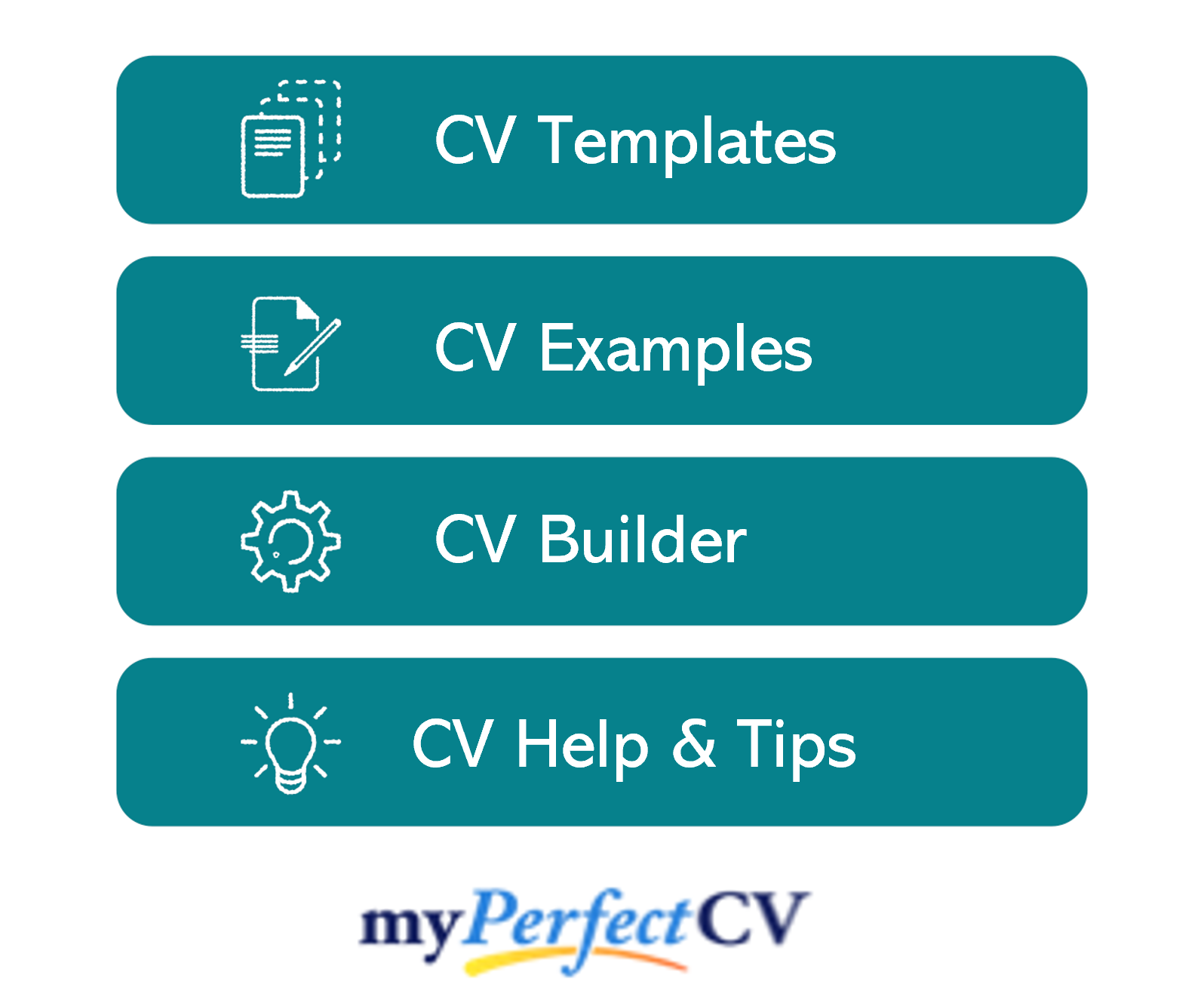 Sign off professionally
To finish off your cover note, add a professional signature to the bottom, stating your important contact details and information.
This not only provides recruiters with multiple means of contacting you, but it also adds a nice professional appearance to the cover letter, which shows that you know how to conduct yourself in the workplace.
Include the following points;
A friendly sign off – e.g. "Warm regards"
Your full name
Phone number (one you can answer quickly)
Email address
Optional
Profession title
Professional social network – e.g. LinkedIn
Here is an example signature;
Warm regards,
Aaron Smith
Customer service professional
075557437373
Aaron@smith.com
LinkedIn
Quick tip: To save yourself from having to write your signature every time you send a job application, you can save it within your email drafts, or on a separate document that you could copy in.

What to include in your Administrator cover letter
So, what type of information should you write about in your Administrator cover letter?
The specifics will obviously depend on your profession and the jobs you are applying to, but these are the key areas you should be covering.
Your industry experience – Tell recruiters the types of companies you have been working for and the roles you have held in the past.
Your qualifications – Highlight your most important relevant qualifications to show employers you are qualified to do the roles you are applying for.
The impact you have made – Demonstrate the positive impact you have made for employers in previous jobs. Have you saved money? Improved processes? Made customers happy?
Your reasons for moving – Employers will want to know why you are leaving your current/previous role, so provide them with a brief explanation here.
Your availability – When will you be able to start a new job? Check your current contract to find out your notice period if you are in a position already.
Administrator cover letter templates
Copy and paste these Administrator cover letter templates to get a head start on your own.
Template 1
Good morning, Alice
Please see attached my CV in application for the Administrator vacancy advertised on Indeed. As a dedicated professional with a demonstrated track record in school administration and leadership, I am excited about the opportunity to contribute my skills and experience to support the growth and success of your esteemed institution.
With 10 years overall experience, and 5 of those in my present role as an Administrator at Newham Sixth Form College, I contributed towards transforming the school into a vibrant and inclusive learning community. By fostering a positive climate and implementing data-driven initiatives, I increased student retention and parent satisfaction by 30%+, slashed expenses by 45% through diligently managing budgets while maintaining high educational resource standards and boosted community engagement by 70%.
I would welcome the opportunity to discuss further how my qualifications align with the needs of St. Michael's Catholic College. Thank you for your consideration.
Kind regards
Nicky Bullard ¦ 07777777777 ¦ nickybullard@gmail.co.uk
Template 2
Good morning, Matthew
I am writing to submit my application for the position of Senior Administrator at the University of Manchester. As a passionate and committed individual with 18+ years of experience and a track record of fostering academic excellence, nurturing a positive school culture, and facilitating staff development, I am excited about the opportunity to contribute to the continued success of your institution.
I have gained valuable insights into the complexities of higher education and the importance of creating an environment that supports growth, innovation, and inclusivity. In my current role as an Administrator, I have continuously facilitated positive change and enhanced Durham University's reputation.
Some notable achievements I would like to mention include contributing to a 43% increase in research funding and academic program offerings, implementing student success initiatives that boosted graduation rates by 28% within 7 years, and creating professional development workshops for faculty which led to the adoption of novel teaching methods and augmented scholar satisfaction by 50%.
With all my experience and an MA in School Administration, I hope that you recognise my enthusiasm and will consider me for the position.
Kind regards
Becky Goldbridge ¦ 07777777777 ¦ beckygoldbridge@gmail.co.uk
Template 3
Hello Debbie
I am interested applying for the Graduate Administrator position at Bigland Green Primary School. As a recent graduate with a passion for education and a strong commitment to student success, I believe that my academic background and dedication make me an ideal candidate for this role.
I completed my bachelor's degree in education leadership (Hons) from the University of Cambridge, where I obtained 5 distinctions. Throughout my academic journey, I have consistently demonstrated exceptional academic performance and gained valuable insights into the latest trends and best practices in school management. My coursework has equipped me with a comprehensive understanding of teaching policies and curriculum development, which I am eager to apply in a real-world setting.
During my studies, I served as a member of various societies and collaborated with fellow students and faculty in organising professional development workshops which encouraged continuous learning and growth among aspiring instructors.
I feel that my knowledge fits perfectly with the requirements you are looking for in a candidate, and I am available for an interview at your convenience.
Kind regards
Brian Keane ¦ 07777777777 ¦ briankeane@gmail.co.uk
Writing a strong attention-grabbing cover letter is a vital step in landing a good Administrator job.
Use the tips, strategies and examples above to get more responses from you job applications and start lining job interview up.
Good luck with your job search!