Buzzwords are popular keywords that recruiters and employers like to see on your CV.
These often change and can include industry jargon or more generic phrases that are fashionable at the time.
When used correctly, buzzwords can help to boost your CV and improve your chances of landing an interview.
So we've laid out 50 of the most popular buzzwords that you can use to spice up your CV and get noticed.

Popular buzzwords

There are some popular and more generic buzzwords that employers like to see on your CV, and these can also help you to beat the bots and get it past an ATS. These popular words include:
Driven – e.g. "Driven events manager with an extensive portfolio covering trade shows, expos, corporate events and VIP experiences"
Innovative – e.g. "Innovative and creative graphic designer with 7 years experience working on a variety of exciting projects in the agriculture sector"
Proactive – e.g. "Created a proactive marketing campaign that identified where customers spend most of their time online and targeted them accordingly"
Trustworthy – e.g. "Trustworthy and approachable social worker, dedicated to providing the best possible care to children in the local area"
Boosted – e.g. "Boosted customer satisfaction ratings by 10% by implementing a new user feedback program"
Ambitious – e.g. "Ambitious sales manager with a proven ability to help teams set record-high sales figures"
Outgoing – e.g. "Outgoing and approachable retail assistant with experience working for one of the UK's largest luxury fashion brands"
Versatile – e.g. "Versatile PR professional with 15 years experience across a range of industries, including recruitment, automotive and hospitality"
Savvy – e.g. "Adaptable, tech-savvy web developer with experience in Python and JavaScript, currently learning C++"
Diverse – e.g. "Volunteered to work in a very diverse, struggling community, offering healthcare and supplies to those in need"

Customer-focused buzzwords

Lots of roles will require you to deal with customers. Therefore, you want to prove you've got good customer skills. The good news is there are plenty of customer-focused buzzwords that you can use to highlight your skills and attributes, for example:
Resolved – e.g. "Resolved 80% of customer complaints or queries within the first day and the final 20% within 3 days"
Communication – e.g. "Utilised my excellent written communication skills to reply to customer feedback on social media and online review sites"
Negotiated – e.g. "Negotiated a new contract with our main supplier to cut the costs of materials, so we could pass these savings along to our customers"
Adaptable – e.g. "Adaptable and organised customer service advisor with 6 years experience in a challenging telephone support role"
Persuaded – e.g. "Through clear communication and explanation, persuaded over 30 prospective customers to sign up for our services"
Advised – e.g. "Advised customers on the top features that our latest products have to offer"
Customer-centric – e.g. "Collaborated with the development team to create a new customer-centric app that would make their shopping experience seamless"
Patient – e.g. "Patient and approachable retail assistant with 4 years experience working for one of the nation's leading supermarkets"
Informed – e.g. "Informed customers of the latest and greatest promotional deals to help them make the most of exclusive in-store discounts"
Handled – e.g. "Handled upwards of 25 customer queries or complaints every day whilst working on the reception desk"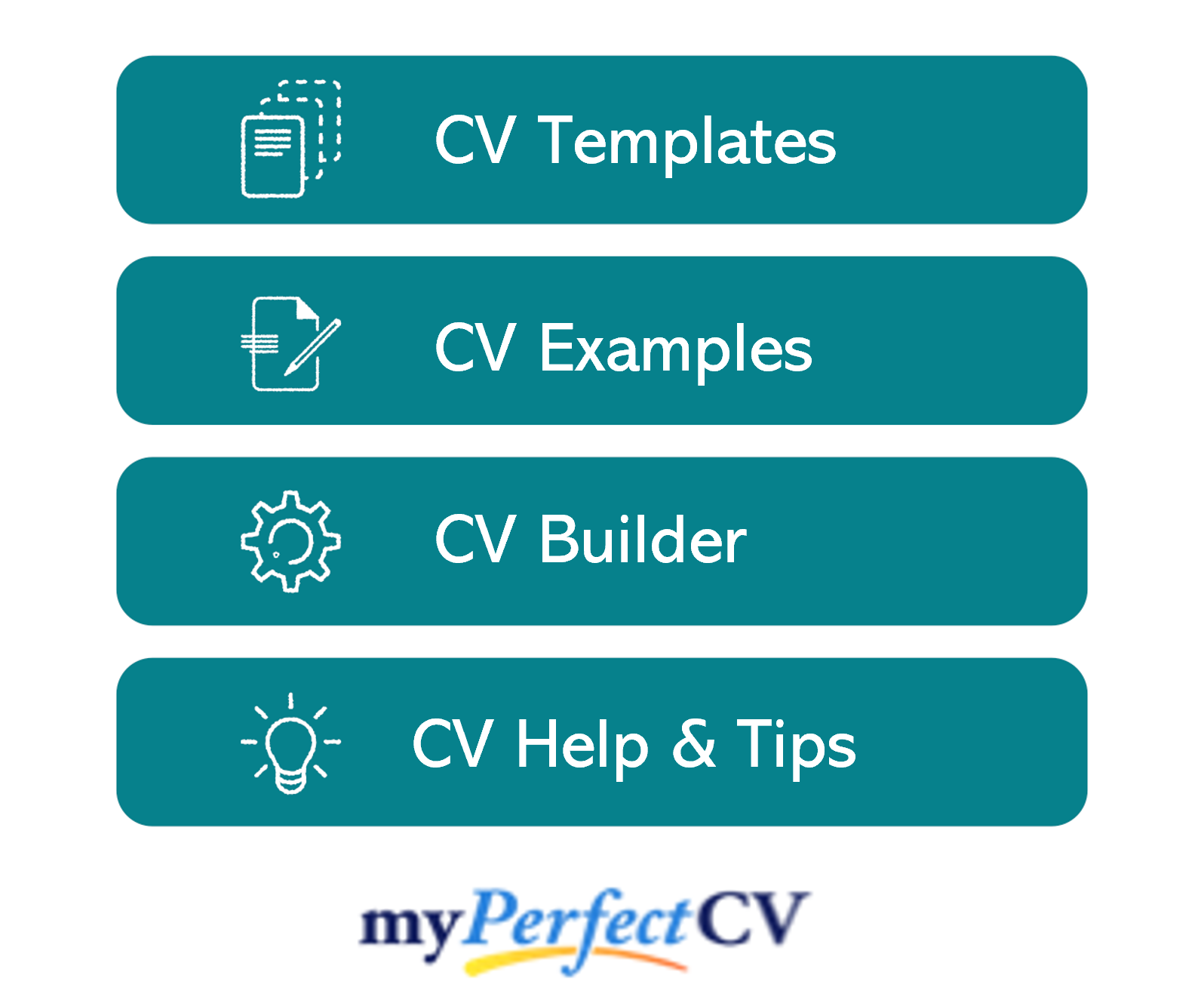 Achievement-based buzzwords

Your achievements are a great way to make your CV stands out from the crowd and to show the employer where your strengths lie. Using buzzwords, you can showcase your biggest achievements; these words might include:
Accelerated – e.g. "Accelerated the development of a new line of power tools in response to customer feedback to ensure we were giving them what they wanted"
Accomplished – e.g. "Accomplished our mission to introduce video conferencing tools to all 75 employees within 2 weeks of having to close the office during the pandemic"
Amplified – e.g. "Shared an engaging and exciting news story with the local press which amplified our fundraising efforts and won our campaign a lot of media attention"
Enhanced – e.g. "Enhanced the number of open rates by 32% by creating an exciting email marketing campaign"
Outperformed – e.g. "Outperformed the previous sales record holder to secure the largest individual sale the company has ever seen"
Maximised – e.g. "Utilised Google Analytics tools to measure the success of past social media campaigns in order to maximise the result of the next big campaign"
Delivered – e.g. "Delivered a huge advertising project 3 weeks before the deadline, saving the business an impressive £3,000 in time and resources"
Surpassed – e.g. "Surpassed sales expectations on multiple occasions, smashing KPIs and bringing in over £24,000 in revenue in one year"
Award-winning – e.g. "Award-winning engineer voted 'Chartered Engineer of the Year' in 2021 at the Engineering Talent Awards"
Generated – e.g. "Generated a total of £50,000 in sales for the business over the last 3 years"
Leadership buzzwords

Being a good leader allows you to bring out the best in your team and motivate everyone to work together to reach shared goals. This is why employers often ask for leadership skills in the job description, and you can highlight your skills using buzzwords like:
Managed – e.g. "Managed cross-departmental teams of over 30 people across 4 different regional offices"
Delegated – e.g. "Identified repetitive tasks that were taking up the executive's time and delegated these to junior staff"
Inspired – e.g. "Inspired over 30 people to sign up and volunteer their time at a local charity fundraiser that raised a staggering £25,000 in one weekend"
Motivated – e.g. "Motivated and enthusiastic IT manager with extensive experience in building SaaS applications"
Executed – e.g. "Planned and executed an extensive outreach strategy that helped us to build a writers network of over 25 freelance writers"
Coordinated – e.g. "Coordinated the sales and marketing teams to create a highly-effective and targeted ad campaign that generated 150 sales leads"
Piloted – e.g. "Piloted a new hybrid working model that allows flexible working options to all employees, including the ability to work from home several days a week"
Mentored – e.g. "Mentored a team of 6 recently qualified neonatal nurses, helping them to care for premature or sick babies"
Spearheaded – e.g. "Spearheaded a new HR strategy to improve company culture which significantly reduced staff turnover and led to an employee retention rate of 90%"
Directed – e.g. "Directed a team of 10 estate agents on how to edit property images and use social media to promote available properties"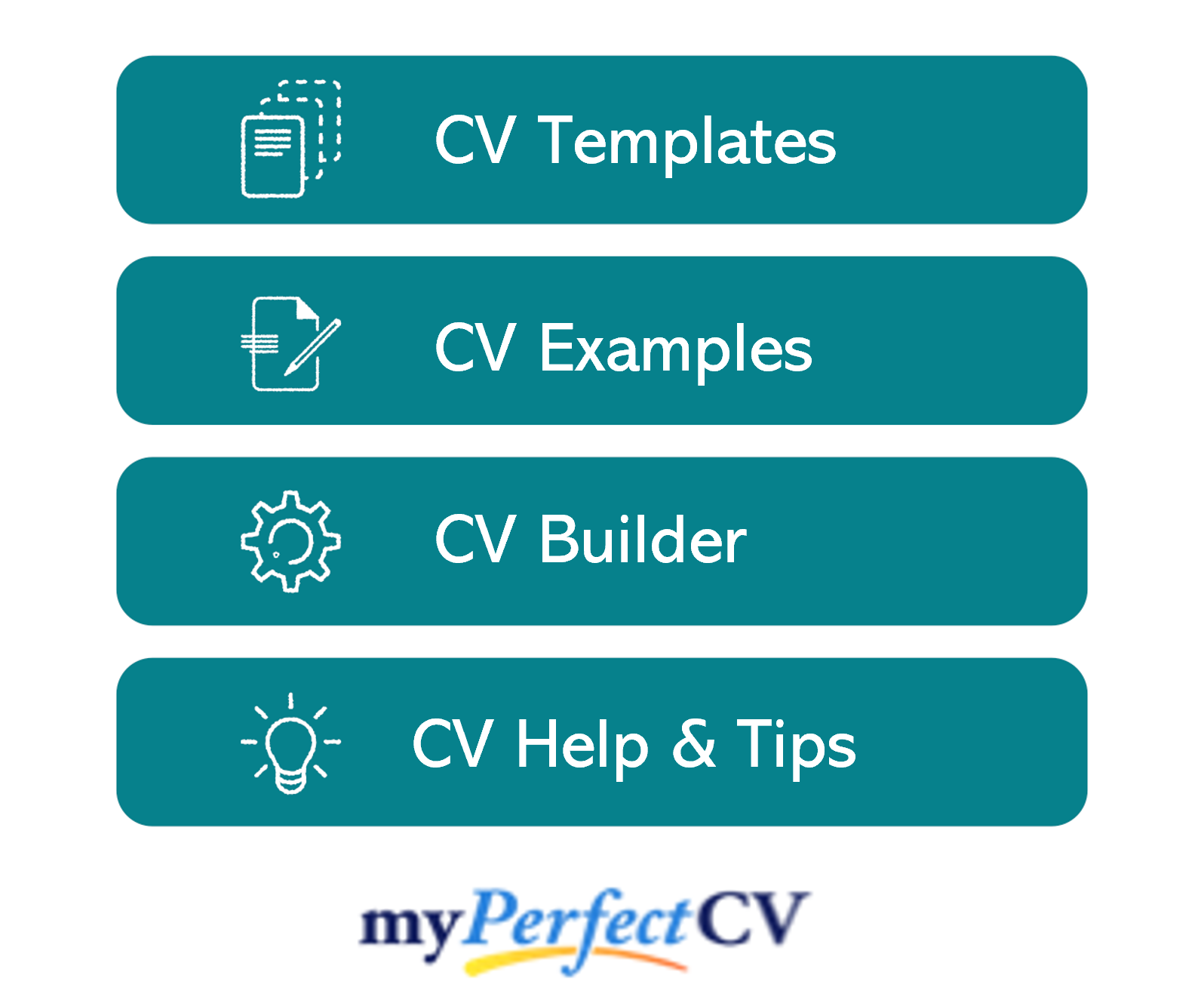 Teamwork buzzwords

Teamwork is important for solving problems, collaborating on projects and working together to achieve the best results. So, in order to show off your teamwork skills to employers, consider using the following buzzwords:
Collaborated – e.g. "Collaborated with the design team to update company-wide branding and imagery resulting in a 20% rise in web traffic"
Volunteered – e.g. "Volunteered 6 days a month to Silver Sunshine to help combat loneliness amongst the elderly"
Team spirit – e.g. "As the coach of the local under 12s football team, team spirit and dedication are crucial for keeping the team motivated"
Participated – e.g. "Actively participated at all stages of the design and construction process from inception to completion"
Enlisted – e.g. "Enlisted 15 people from the office for the local charity fun run, raising £500 as a team and giving the brand some great PR and social media opportunities"
Encouraged – e.g. "Encouraged the events team to set up at least one monthly social event where all employees could meet and socialise outside of work"
Teamed – e.g. "Teamed up with 5 members of the digital marketing team to create an award-winning ad campaign for a luxury travel brand"
Assisted – e.g. "Assisted with onboarding 10 new employees during my first 6 months at the company"
Merged – e.g. "Merged 2 research teams to work on a larger academic research project that involved large quantities of data"
Energised – e.g. "Organised and approachable HR professional, energised by collaborative and fun workplaces and looking for next exciting HR role"
What are buzzwords?
Buzzwords, particularly those used on your CV, are keywords that make your application stand out to employers and are quick and easy to spot.
They are frequently used keywords that are popular amongst recruiters and job hunters at the time. This means that these might include industry jargon, abbreviations or acronyms, as well as more generic phrases.
Buzzwords are designed to quickly attract attention and are well-recognised by those in the industry.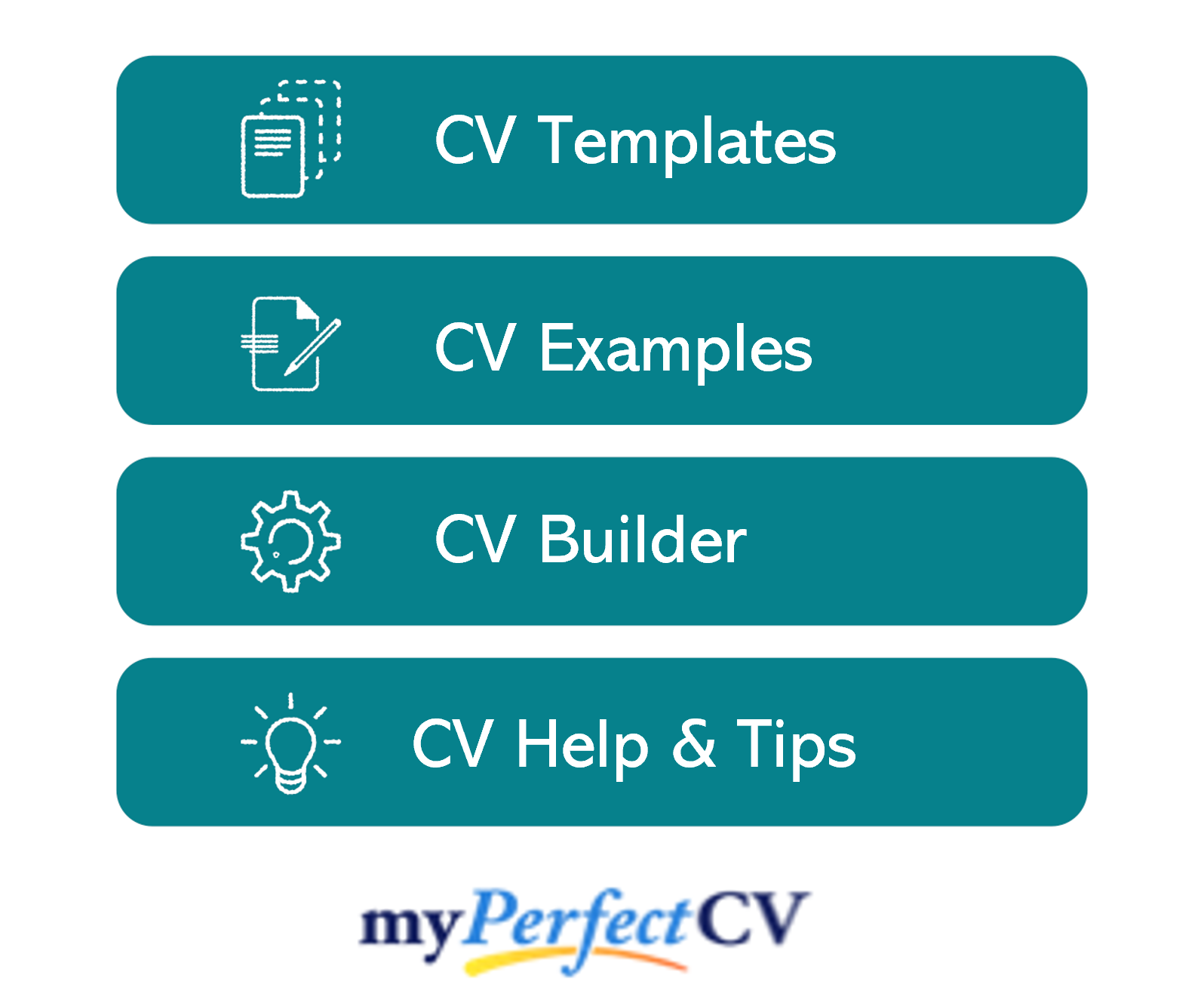 Why are buzzwords important?
Buzzwords can make or break your CV, but if used correctly, they can have a huge impact. They are important for helping recruiters quickly see whether or not you're a good fit for the role. In particular, industry-specific jargon and acronyms can prove you've got the hard skills required to do the job.
Not only this, but cleverly placed buzzwords can help your CV to stand out from the crowd. And as we mentioned earlier, these can also be a great way to get your CV past an ATS and in front of a recruiter.
How to include buzzwords on your CV
In order to make sure you use buzzwords correctly, there are certain places on your CV where these are most beneficial. When writing your CV, you should include buzzwords in the following way:
In your CV profile
Your personal profile is your first opportunity to showcase your buzzwords. Choose some of the most popular and important buzzwords from the job description you are applying for, to highlight your most relevant skills and achievements.
Just be careful not to overdo it at this stage, you don't want your profile to sound too cheesy or over the top. You can see a good example of how this has been achieved below.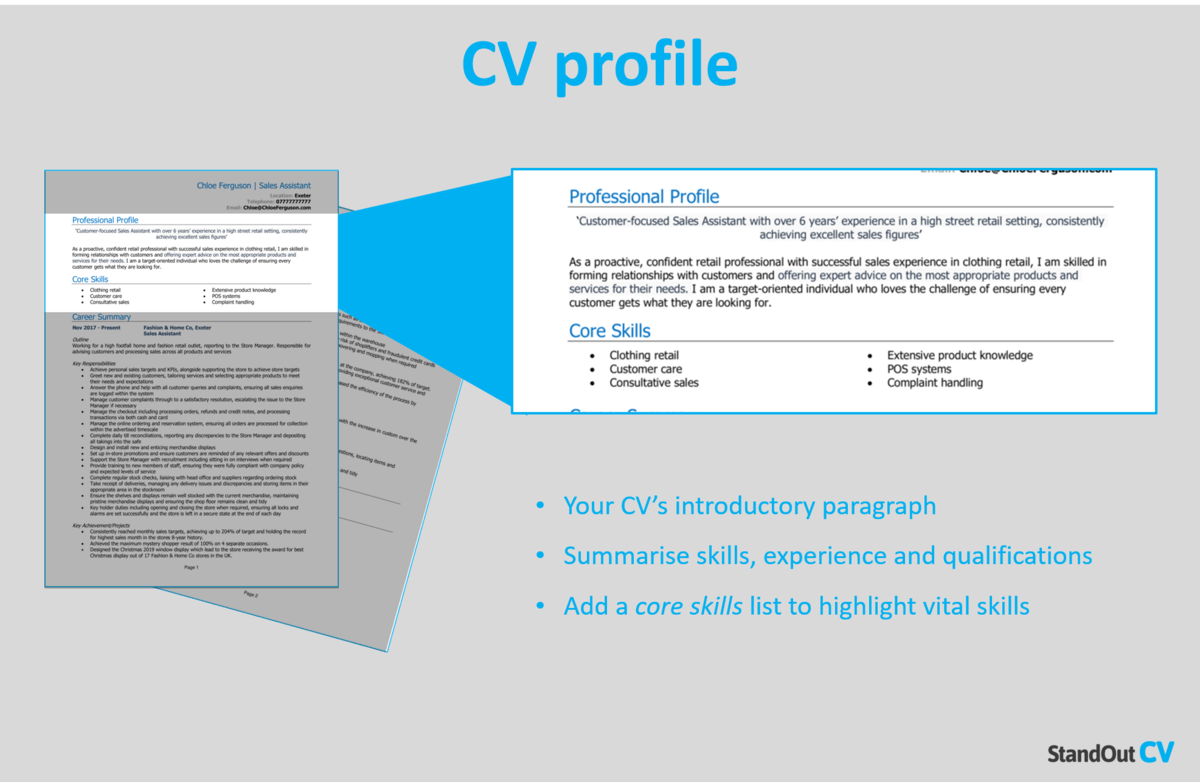 In your jobs
Buzzwords can be an extremely helpful way to describe what you've accomplished in past roles. These keywords can also be used to showcase your achievements.
Whether outlining your key responsibilities or quantifying your results, your employment history section is the ideal section for buzzwords. You can format these effectively using sub-headings and bullet points, as you can see from the example below.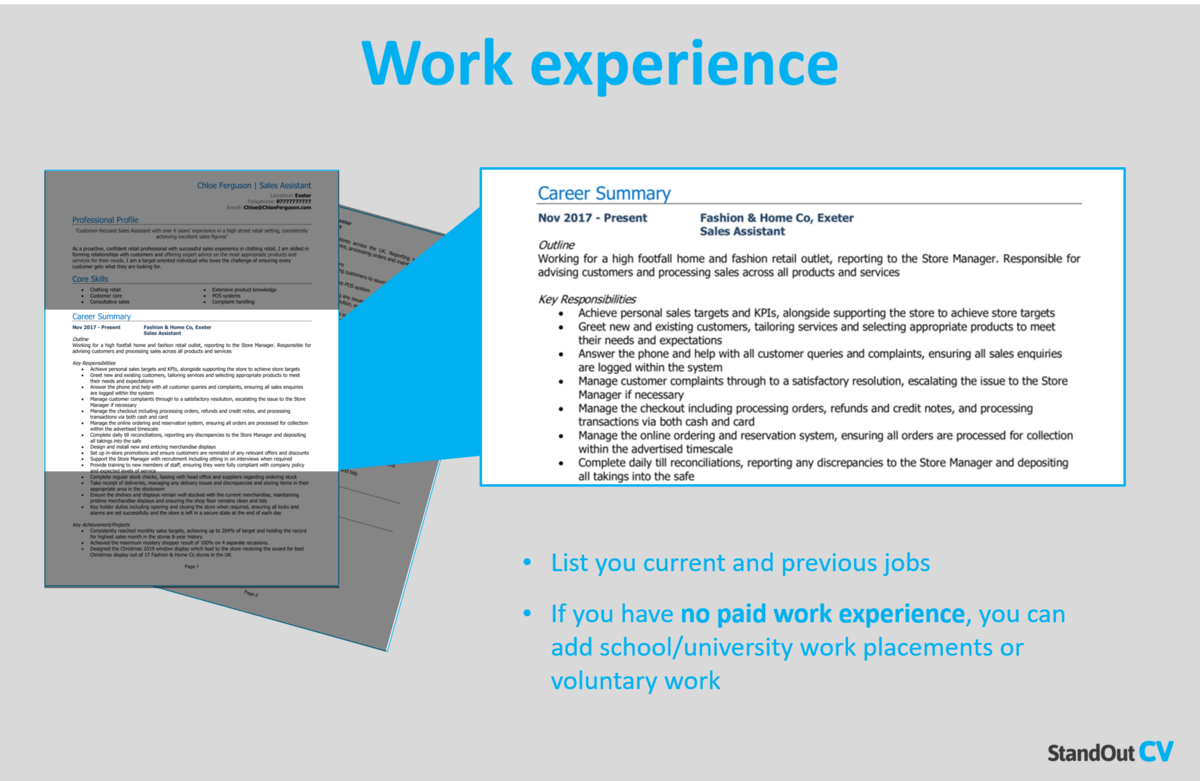 What to avoid
As we've said repeatedly, you have to be careful with buzzwords and there are some things you should avoid at all costs.
Firstly, don't overuse these keywords or pack your CV full just for the sake of it. This can be overwhelming and means the text might not read as clearly.
You should also avoid some of the most overused and cliché words that employers dislike, such as dynamic, go-getter, team-player, deep dive and results-driven.