When writing your CV, it's crucial to include action verbs.
Verbs are words which are used to describe your actions, so they will help you to prove what you do in the workplace – and how you benefit the companies you have worked for.
So, check out our list of 130 action words, along with guide and examples, to show you how to create a powerful interview-winning CV.

Top 10 action verbs for your CV

When it comes to writing your CV, you want to avoid weak, passive verbs that don't help to showcase your abilities. Instead, you need to make the most of strong action verbs like the following:
Managed – e.g. "Managed a 6-month project to improve the level of customer satisfaction"
Optimised – e.g. "Optimised delivery driver's routes to avoid overlap and ensure a quicker and more effective delivery service"
Delivered – e.g. "Delivered the project 2 months ahead of time and £2,000 under budget"
Streamlined – e.g. "Streamlined the existing accounts payable process to ensure invoices were being processed quicker and more accurately"
Strengthened – e.g. "Strengthened brand awareness by growing the company's social media and online presence"
Negotiated – e.g. "Negotiating with vendors to get the best possible price, resulting in a saving of £150 a month"
Oversaw – e.g. "Oversaw a team of 10 software engineers as they developed software solutions for a client"
Formulated – e.g. "Formulated a new policy on performance reviews to ensure employees were receiving more regular feedback from managers"
Executed – e.g. "Executed 6 projects in a year from start to finish, generating a total of £60,000 in revenue for the business"
Motivated – e.g. "Motivated members of the team to give each other regular feedback, leading to a boost in team morale"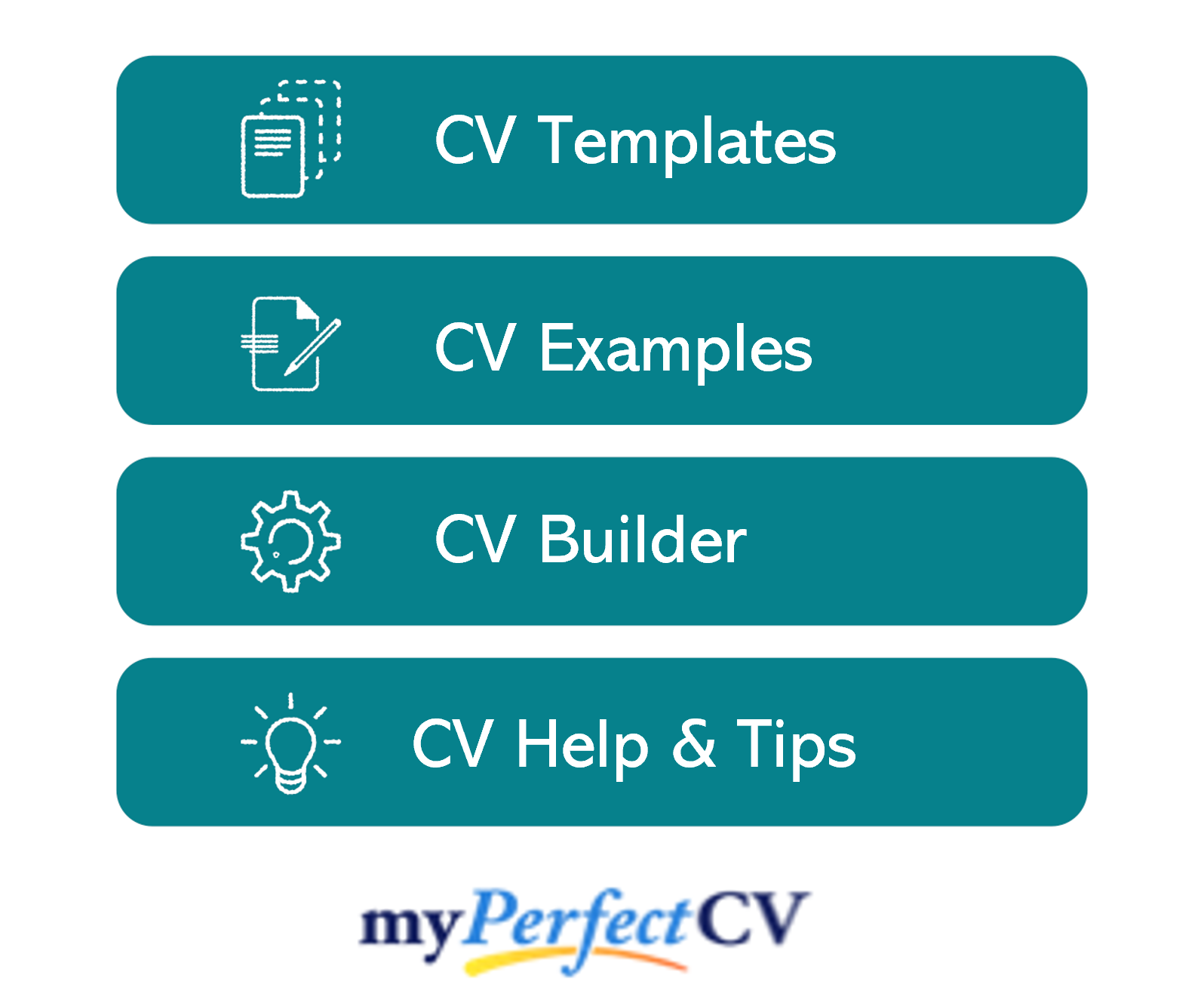 Leadership action verbs

Leadership skills are important in a number of roles. Using action verbs, you can showcase your effective leadership skills on your CV. These words might include:
Established – e.g. "Established strong relationships with my team of 6 direct reports, ensuring they felt valued and heard"
Mentored – e.g. "Mentored 2 of the junior copywriters on the team, supporting them in developing their writing and editing skills"
Transformed – e.g. "Transformed the way remote teams collaborated by introducing a new project management tool, resulting in a 12% increase in productivity"
Implemented – e.g. "Implemented changes to the office layout as workers returned post-lockdown, ensuring everyone felt safe and secure in the workplace"
Motivated – e.g. "Motivated the customer service team to share feedback with one another, helping to boost relationships and increase employee happiness"
Delegated – e.g. "Delegated tasks fairly amongst the 10 members of the marketing team to ensure all deadlines were met"
Inspired – e.g. "Inspired the admin department to reassess their monthly spending, saving the department £200 a month"
Coordinated – e.g. "Coordinated with the IT department to improve user functionality of the company intranet, making it easier for employees to book annual leave"
Pioneered – e.g. "Pioneered a mentoring program for new hires that helped reduce employee turnover by 20% in the first year"
Supervised – e.g. "Supervised a team of 5 web designers whilst all working remotely, ensuring everyone felt like a valued part of the team"
Savings (costs, time etc.)

What employer doesn't want someone who can save them time, money and resources? So if you have used your skills to make a saving, highlight this with the following action verbs:
Consolidated – e.g. "Consolidated the multiple ticketing systems to improve communication between the tech team, increasing ticket turnover rates by 16%"
Decreased – e.g. "Decreased the average turnaround time on a project by 2 to 3 weeks"
Cut – e.g. "Cut training costs by 12% after signing the company up to an online provider that allows you to run in-house training sessions"
Lowered – e.g. "Lowered business operating costs by introducing IoT devices which controlled the temperature and electricity within the workplace"
Reduced – e.g. "Reduced the costs of both labour and material by 8% in the first year"
Saved – e.g. "Saved the department £2,000 a year by negotiating a better deal with our biggest supplier"
Streamlined – e.g. "Streamlined the existing filing system, saving the company £2,000 a month on temporary hires"
Eliminated – e.g. "Eliminated food waste in the restaurant by ensuring careful stock-taking and putting a stop to deliberate over-ordering"
Slashed – e.g. "Slashed customer waiting times by adding chatbot software to the company website, increasing customer satisfaction by 25%"
Eradicated – e.g. "Eradicated bulk invoicing issues by implementing automation software, reducing the time spent on labour-intensive AP tasks"

Improvement

If you've taken initiative and worked hard to make a real difference in a past role, you can show how you improved the workplace by using the following verbs:
Boosted – e.g. "Boosted sales by 25% over the Christmas period using a targeted advertising campaign"
Maximised – e.g. "Maximised productivity by introducing data entry automation software, freeing up time for more important tasks"
Improved – e.g. "Improved employee productivity by introducing an 'Employee of the Month' scheme"
Gained – e.g. "Gained an additional 10,000 followers for the company's social media channels through a strong social media strategy"
Enhanced – e.g. "Enhanced new and existing business opportunities in the local area by participating in community events"
Increased – e.g. "Increased the number of positive customer reviews being left on TrustPilot by incentivising customers to leave feedback"
Optimised – e.g. "Optimised data entry processes for better transparency so that employees can spot mistakes quicker"
Strengthened – e.g. "Strengthened company culture by encouraging regular and meaningful one-to-ones"
Bolstered – e.g. "Bolstered the company's cybersecurity systems by running regular penetration tests"
Expanded – e.g. "Expanded the marketing team to ensure more support on large-scale digital marketing campaigns"
Sales

Highlighting your sales experience offers a great opportunity for you to quantify your achievements. It also gives you an opportunity to use powerful action verbs like:
Persuaded – e.g. "Persuaded a reluctant prospect to give our free 7-day trial a go, eventually signing them up as a new client"
Negotiated – e.g. "Negotiated on price, delivery times and specifications with buyers to ensure the best outcome for both parties"
Accelerated – e.g. "Accelerated the growth of the business by identifying clients in new regions"
Generated – e.g. "Generated 125 new leads by speaking to prospectives at an industry networking event"
Delivered – e.g. "Delivered weekly training sessions to five new junior sales assistants"
Exceeded – e.g. "Exceeded sales targets by an average of 11% every month"
Drove – e.g. "Drove product sales up by 10%, which led to a £4,000 increase in revenue month-on-month"
Leveraged – e.g. "Leveraged company marketing materials to present the full range of products to prospective clients"
Maintained – e.g. "Maintained strong relationships with clients, supporting them whenever needed and spotting any potential upselling opportunities"
Performed – e.g. "Performed consistently above expectations, exceeding targets 5 months in a row"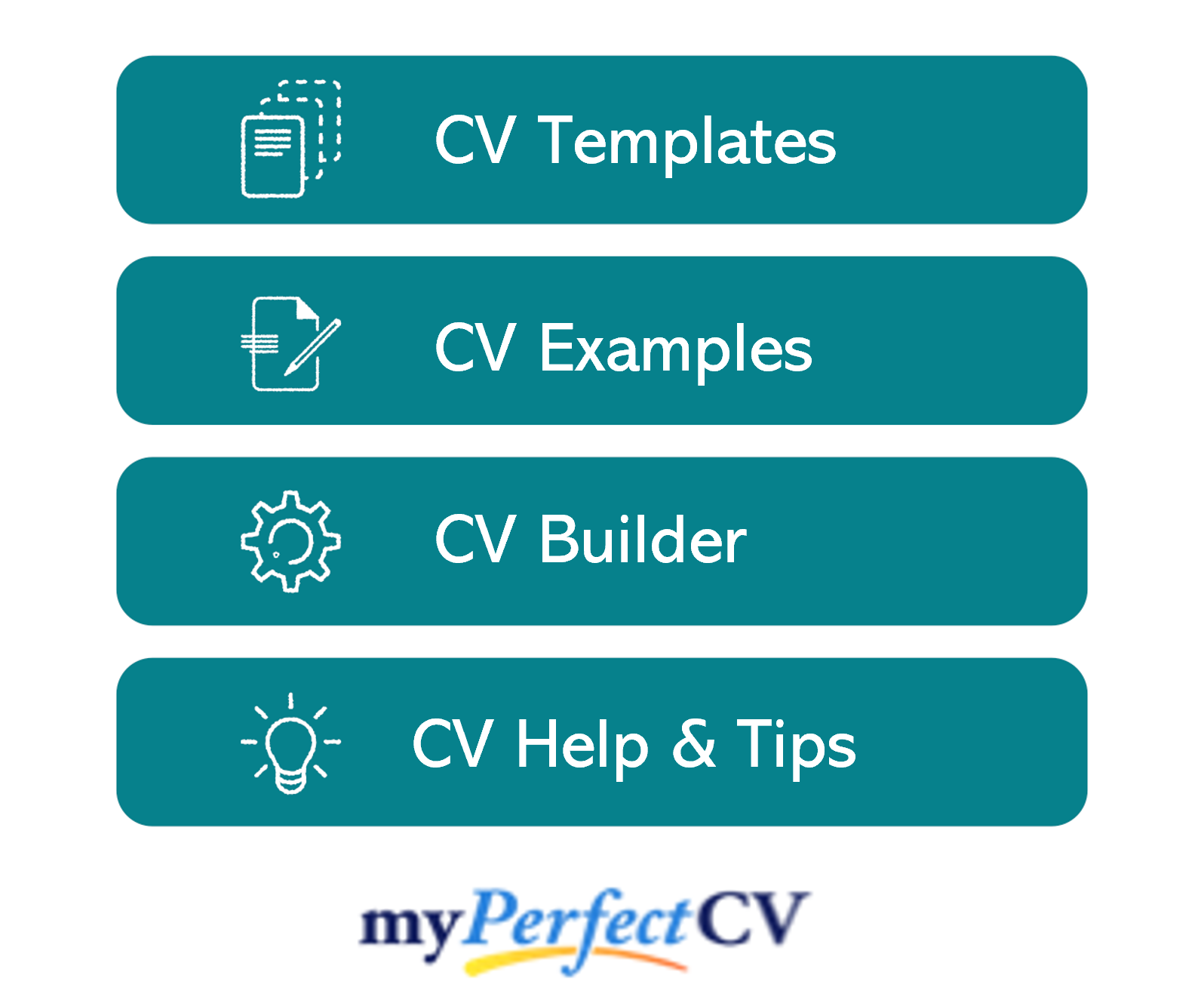 Finance

There is one sure-fire way to impress the recruiter with your financial skills, and that is to use the following action verbs to highlight your achievements:
Balanced – e.g. "Balanced the company accounts to ensure more accurate forecasting for the year ahead"
Calculated – e.g. "Calculated the financial risk of investing over £250,000 in a new company, advising the CEO to ensure no costly mistakes were made"
Forecasted – e.g. "Forecasted a surge in revenue during the spring accurately, proving to investors that we have a robust forecasting strategy in place"
Invoiced – e.g. "Invoiced suppliers weekly, rather than monthly to utilise early settlement discounts, saving the company £1,000 a month"
Projected – e.g. "Projected a decline in revenue over 6 months, allowing senior management to mitigate financial risks and temporarily cut back on spending"
Budgeted – e.g. "Budgeted for the year ahead, working closely with the head of each department to cut down on unnecessary spending"
Standardised – e.g. "Standardised the invoicing process to make it more efficient and cut down on time spent entering data manually"
Conducted – e.g. "Conducted in-depth reviews of each clients' financial circumstances to offer the best possible advice"
Reported – e.g. "Reported on weaker accounting processes following an internal audit which led to the implementation of new automation software"
Reviewed – e.g. "Reviewed and responded to client's ever-changing needs and financial circumstances on a regular basis"
Technical (IT)
As technology continues to evolve, it's crucial that you can effectively showcase your technical know-how. Action verbs like these can help you to impress employers:
Developed – e.g. "Developed a new app for customers, making it easier for them to access their accounts, increasing customer satisfaction by 33%"
Identified – e.g. "Identified technical problems and solved these both in person or over the phone"
Digitised – e.g. "Digitised the companies outdated paper filing system, saving up to 5 hours a week on manual filing tasks"
Analysed – e.g. "Analysed warehouse computer systems to diagnose issues, eventually suggesting a warehouse-wide update on outdated software"
Tested – e.g. "Tested the company's networks and systems through a penetration test at least once a quarter"
Automated – e.g. "Automated the tech team's communication workflow to reduce confusion and encourage better collaboration"
Installed – e.g. "Installed and configured computer hardware and operating systems across the business"
Safeguarded – e.g. "Safeguarded sensitive employee and company data by introducing two-factor authentication across the business"
Supported – e.g. "Supported the technical needs of employees across the business, ensuring all hardware and software were up to date at all times"
Upgraded – e.g. "Upgraded the handheld devices used by delivery drivers to more sophisticated models, coming in £2,000 under budget"
Achievement
Highlighting your key achievements helps to show your value in the workplace and how you've progressed and grown in your career. There are plenty of action verbs you can use to show what you've achieved in past roles; these include:
Won – e.g. "Won 'employee of the month' 4 times in the last year"
Surpassed – e.g. "Surpassed expectations to win the award for 'Best Front of House Manager' at the Regional Hospitality Awards"
Outperformed – e.g. "Outperformed sales targets by £4,000 in the last 6 months"
Accomplished – e.g. "Accomplished my goal of being promoted from PR assistant to PR executive within the year"
Achieved – e.g. "Achieved a pass rate of 93% in my exams for the AAT Foundation Certificate in Accounting"
Overcame – e.g. "Overcame my shyness and lack of confidence to contribute what became an award-winning idea for a digital advertising campaign"
Succeeded – e.g. "Succeeded in training 7 new members of staff, 3 of which went on to be promoted within their first year"
Earned – e.g. "Earned a promotion after just 6 months for my work on a high-budget marketing campaign"
Beat – e.g. "Beat the company record for most new contracts won in a year"
Topped – e.g. "Topped nation-wide individual sales figures for 3 months in a row in 2021"
Teamwork
In almost every role, you will be required to work as a team. Therefore, being able to work and collaborate with others is important. So be sure to highlight your teamwork skills using the following verbs:
United – e.g. "United the design and tech teams to revamp the company website, resulting in a 23% spike in traffic"
Championed – e.g. "Championed regular employee events such as cooking and yoga classes to improve relationships and boost company culture"
Coached – e.g. "Coached new hires through their first 3 to 4 months at the business, increasing staff retention rates by 15%"
Encouraged – e.g. "Encouraged a colleague to delegate some of their tasks between the team, to support them in meeting their deadlines"
Cooperated – e.g. "Cooperated with the customer service teams to ensure customers had access to all the resources they needed outside of office hours"
Collaborated – e.g. "Collaborated with the marketing department to produce clear, engaging sales content, which helped to land a contract of over £20,000"
Contributed – e.g. "Contributed ideas during a team meeting to help create an exciting marketing campaign for the festive season"
Joined – e.g. "Joined the company running club, often participating in events to help raise money for this year's chosen charity"
Participated – e.g. "Participated in and oversaw team building events, leading to a wave of positive feedback from all attendees"
Enlisted – e.g. "Enlisted the help of the marketing department to produce a client-winning presentation to showcase our new range of products"
Problem-solving
It's one thing being able to spot a problem, but employers want someone proactive who can fix it. You can showcase your problem-solving skills using these action verbs:
Solved – e.g. "Solved an average of 20-30 customer queries a day"
Corrected – e.g. "Corrected multiple spelling and grammatical errors on the company website that looked unprofessional and were damaging the brand"
Diagnosed – e.g. "Diagnosed faults within outdated software and found room in the budget to invest in more up to date systems"
Investigated – e.g. "Investigated and cancelled a standing order to a supplier we no longer used that had gone unnoticed for months, saving £300 a month"
Discovered – e.g. "Discovered some gaps in the company's social media efforts before revamping the strategy, resulting in a 13% increase in engagement"
Uncovered – e.g. "Uncovered inefficiencies in the factory layout and implemented changes that led to a 20% increase in productivity"
Fixed – e.g. "Fixed some long-term internal operating system issues, allowing employees to do their job more effectively"
Noticed – e.g. "Noticed an increase in negative feelings from employees and implemented an anonymous feedback system to uncover why"
Modernised – e.g. "Modernised the company's accounts payable process, reducing the time it takes to process a single invoice"
Evaluated – e.g. "Evaluated the performance of 5 direct reports over 3 months to highlight any areas where additional training might be beneficial"
Assistance
Much like using teamwork, employers want candidates that can help and assist others in the workplace. You can show how you've supported colleagues, managers, employers and customers in the past using action verbs like:
Helped – e.g. "Helped the administration team to identify any areas where they were overspending, getting them back on track and sticking to their budget"
Aided – e.g. "Aided teachers in dealing with children with special educational needs (SEN)"
Assisted – e.g. "Assisted with the onboarding process for 10 new employees during my first year at the company"
Offered – e.g. "Offered to take notes during corporate presentations so the team could look back over these later"
Volunteered – e.g. "Volunteered to stay late and help the digital team to ensure they rolled out their latest marketing campaign on time"
Advised – e.g. "Advised guests on the best and most affordable way to travel around the city during their stay"
Organised – e.g. "Organised and maintained the CEOs diary, booking meetings and setting up appointments"
Arranged – e.g. "Arranged travel and accommodation for the film crew when they were out shooting on location"
Enabled – e.g. "Enabled the MD to perform at their best by carefully handling their complex travelling itinerary as they travelled across 3 times zones in a week"
Provided – e.g. "Provided support to older customers who were less agile and needed extra help getting around the store"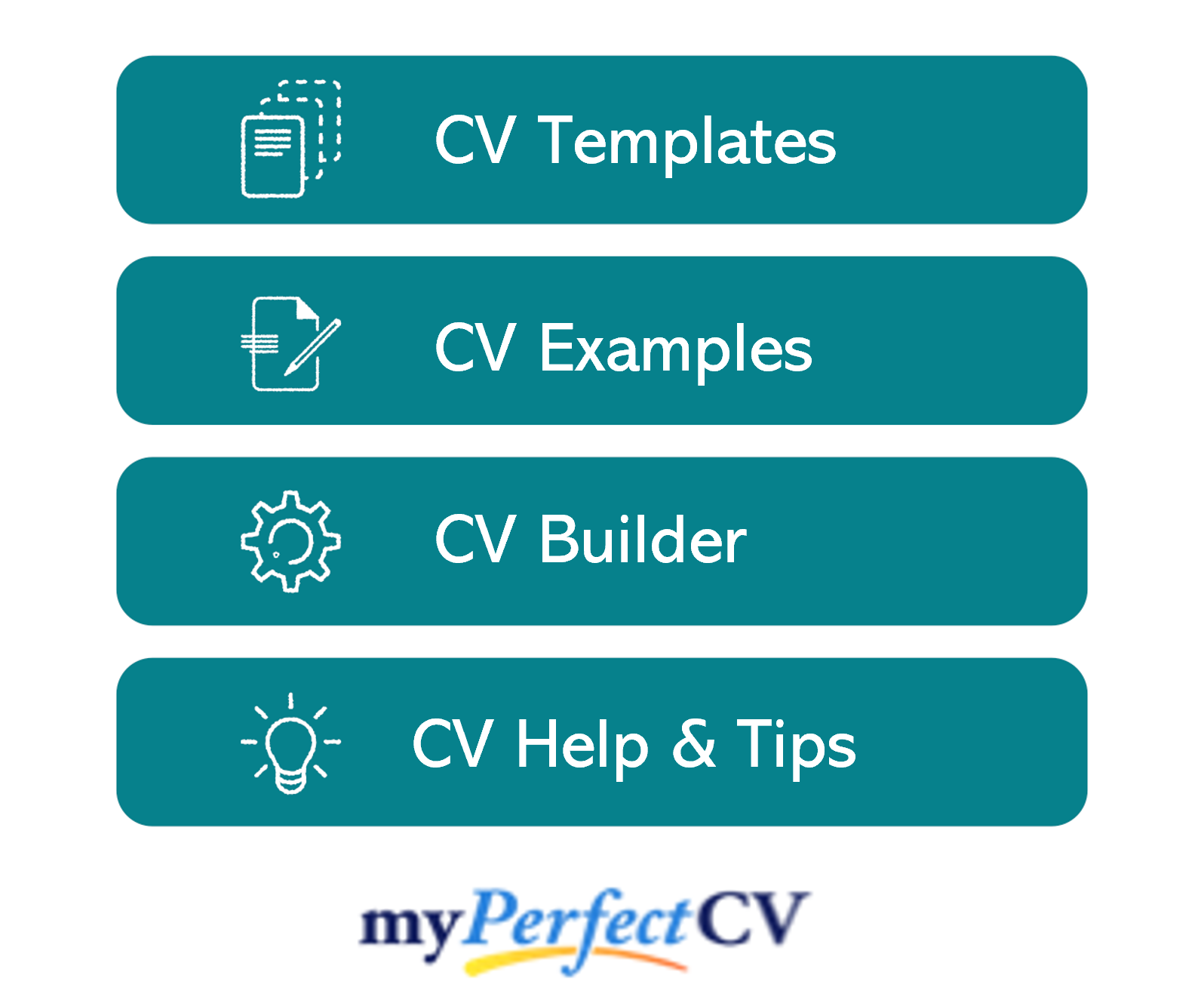 Responsibility
Responsibility is important in the workplace. It shows you are professional, that you can make decisions, and it can help to advance your career. So let employers know you're reliable and responsible using action verbs like these:
Authorised – e.g. "Authorised users and managed permissions for the company blog, overseeing the network of over 25 guest writers"
Monitored – e.g. "Monitored the company's entire cloud infrastructure whilst also working on 10 microservices for some of the company's top clients"
Spearheaded – e.g. "Spearheaded the company's new content marketing strategy to ensure strong, engaging content that attracted visitors to the site"
Represented – e.g. "Represented the company at relevant industry events, talking with attendees and answering their questions"
Oversaw – e.g. "Oversaw a team of 7 contractors to create an award-winning TV advertising campaign"
Trained – e.g. "Trained and supervised a team of 15 cashiers during my three years with the retailer"
Ensured – e.g. "Ensured loyal clients were rewarded with discounts, improving customer retention rates"
Managed – e.g. "Managed all of the company social media accounts, sharing engaging content to a total of 3 million followers"
Approved – e.g. "Approved a new cybersecurity initiative that would overhaul the company's current strategy for stronger security and better compliance"
Directed – e.g. "Directed a team of 10 sales associates on how to promote the new product range, securing £10,000 in revenue just 2 months after its launch"
Creation
Creativity is a very sought-after skill in the workplace, but it's not enough to simply say you're creative – you have to prove it. You can demonstrate how you've put your creativity to good use in the past using the following action verbs:
Conceptualised – e.g. "Conceptualised a new email marketing strategy that improved open rates by 17%"
Designed – e.g. "Designed a new feature for the mobile shopping app that allowed customers to add items to their 'favourite' tab"
Introduced – e.g. "Introduced a new inventory system which helped to reduce manual labour by 10%"
Devised – e.g. "Devised enticing sponsorship packages for our latest event, securing some impressive brands"
Launched – e.g. "Launched a new range of eco-friendly beauty products that reflects the company's move towards sustainability"
Innovated – e.g. "Innovated the current sales strategy to focus on building strong funnels through channels like social media, leading to an increase in sales"
Improvised – e.g. "Improvised a new communications strategy in 2 days so that teams could quickly get the answers and support they needed from managers when working from home"
Created – e.g. "Created a multi-media marketing campaign that increased traffic to the website by 24% in the first week"
Invented – e.g. "Invented a new chat feature for the company's accounting app, that allowed customers to reach out and ask for advice"
Revolutionised – e.g. "Revolutionised the way that different departments collaborate with one another by investing in a new project management tool"
Why are action verbs important?
A modern CV is no place for modesty. It is your chance to impress employers and show them why they should hire you. Action verbs allow you to showcase your skills and highlight your achievements.
Repeatedly starting your sentences with 'I worked on' or 'I did this' is boring and repetitive, and let's face it, it doesn't show much creativity. However, starting your sentences off with a bang can help you to quickly capture the recruiter's interest and encourage them to keep reading.
Not only this, but these words help the recruiter to visualise you in the role and the skills you can bring to the table. They also make it much easier for the recruiter to skim through your application, noting how you've added real value in past roles.
This is why action verbs are so important on your CV.
How to use action words
Action verbs help you to combat the boring, overused phrases that recruiters see a hundred times a day. So, if you want to give your CV a boost, here is how to make the most of these action verbs.
Describe your input
Under your employment section, you will include a brief description of your past roles, including your biggest achievements and responsibilities. This is your chance to show your contribution to the company.
Using action verbs, you can describe how you implemented change or how the business saw great results because of your input.
Show the outcome
Simply including a list of your past responsibilities isn't enough to engage the recruiter. Instead, when describing your input, you also need to show the outcome.
This means using action verbs to showcase how you added value and the impact you had on the business.
You can do this under your employment history, but you might also wish to shout about any of your more impressive achievements in your personal profile as well.
Use numbers
What is the best way to show how you added value? With numbers, of course.
Don't just fill your CV with words; make sure you're using facts and figures to give context to the results you achieved. This might be currency, hours, percentages, etc.
For example, you might wish to include the exact figure of money you generated or saved the business. You can see this in many of the examples we've provided above.
Words to avoid
As well as ensuring you use powerful action verbs throughout your CV, there are also some cliche buzzwords and phrases you need to avoid. These words are overused, unimaginatively and quite frankly, they make you look lazy.
This is because they don't actually say a whole lot about who you are or the skills you possess. Therefore, you should avoid cliches like these as much as possible:
Team player – e.g. "I am a team player, but I also work well as an individual"
Results-driven – e.g. "Results-driven sales professional with 3 years experience in the industry"
Motivated – e.g. "Motivated marketing professional looking for an exciting role in a digital marketing company"
Creative – e.g. "Creative graphic designer with 3 years of freelance experience, looking to join a friendly startup"
Passionate – e.g. "Passionate sales professional with a proven track record"
Strong communicator – e.g. "I am a strong communicator who is able to work well with customers"
Dynamic – e.g. "Dynamic customer service professional with 5 years experience in the hospitality industry"
Hardworking – e.g. "I am a hardworking IT professional who always gives it 110%"
Thought leader – e.g. "As a target-driven thought leader, I thrive in fast-paced environments"
People person – e.g. "I am a people person who always works well with others"