If you don't have much work experience, you can add volunteering work to your resume to beef it up and show off relevant skills.
But knowing exactly how to write about your volunteer work can challenging.
So, In this article I'm going to show you how to include volunteering on your resume (with examples) in way that will make a big impression on recruiters and get you plenty of interviews.

Where to put volunteer work on your resume?
If you have little to no professional or paid work experience, you should put volunteer work at the beginning of your resume, just underneath your summary. Because when you lack work paid work experience, volunteer roles can be a great way to prove that you have real-life experience and the ability to apply your skills in the workplace.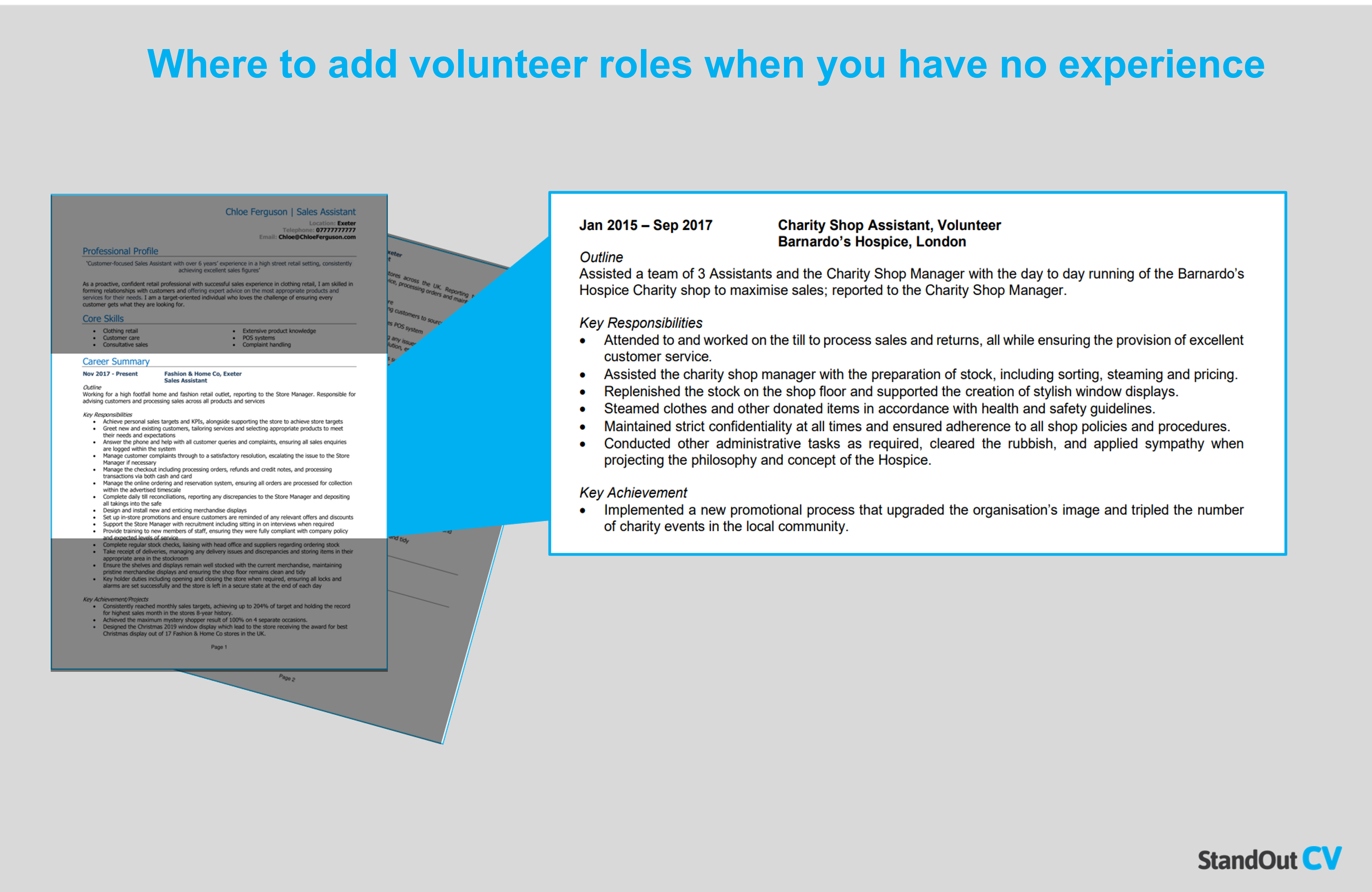 If you have lots of work experience but your volunteering roles are still relevant to the job you're applying for, add them to your hobbies section. Remember that any employer will be most interested in your last 1-3 years of paid work experience, so experienced candidates should always prioritize their recent work history – but if you have volunteer work that could boost your application further, it's worth adding to the bottom of your resume for bonus points.
How to describe volunteer work in your resume
You'll want to list any former volunteering roles in the same way you'd list a regular, paid job, by listing your official role title (i.e., fundraiser, carer, volunteer assistant) along with your key duties and achievements.
The best structure for doing this is the following:
Outline – Here, you explain what volunteering role was (your job title, so to speak), who you were dealing with, what kind of environment you were working in and to whom you were accountable.
Responsibilities – Next, you want to move onto your key responsibilities within this role. Were you responsible for a team of other volunteers, did you work in any management role, were you in a supervisory position? Did you help manage the finance or fundraising aspect of a charity or volunteer cause? Note down the most relevant information, preferably in bullet points to make the information easily digestible and memorable.
Achievements – Here, you want to demonstrate why your contributions to this voluntary cause were valuable. Did you achieve an increase in fundraising efforts, recruit more monthly supporters, organize successful events? Or, if your experience was more hands-on in a customer-facing role, list some success stories that demonstrate your people skills.

Example volunteer jobs on a resume
Check out these examples of volunteer work on resumes for guidance and inspiration:
Volunteer example 1
Sep 2017 – Present Charity Store Assistant | Feeding America | Houston, Texas
Outline
Support the Charity Store Manager and a team of 3 Charity Store Assistants with the day to day running of the Feeding America charity store to maximize sales and profitability; report to the Charity Store Manager.
Key Responsibilities
Offer assistance and serve customers, with a focus on the provision of the highest standard service.
Assist the Charity Store Manager with stock management, including the sorting, steaming, pricing and hanging of donated items.
Contribute to the operation of the till and the handling of cash.
Promote a public understanding of the work Oxfam delivers and the importance of raising funds through the store.
Sort donations of clothes, shoes and accessories into saleable stock and items for recycling.
Promote and apply Oxfam's Health and Safety Policy.
Key Achievements
Directed a fundraising event in the local shopping center to promote the charity and successfully raised over £5K for the charities cause.
Presented with the 'Oxfam Achievement Award' for support and Fundraising efforts on behalf of flagship London store in 2018.
Volunteer example 2
Volunteer Work Organizer | Salvation Army
Outline
Worked within a team of 3 Volunteer Work Organizers to recruit and manage volunteers dedicated to providing emotional support to anyone in emotional distress, struggling to cope, or at risk of suicide throughout the USA; reported to the Lead Volunteer.
Key Responsibilities
Advertised volunteer opportunities, and interviewed and selected suitable volunteers.
Maintained volunteer records inclusive of the training provided to each volunteer.
Coordinated and supported the work of volunteers, and ran projects and events to attract new volunteers.
Managed budgets and offered support with fundraising activities.
Liaised with external organizations also needing volunteers and support.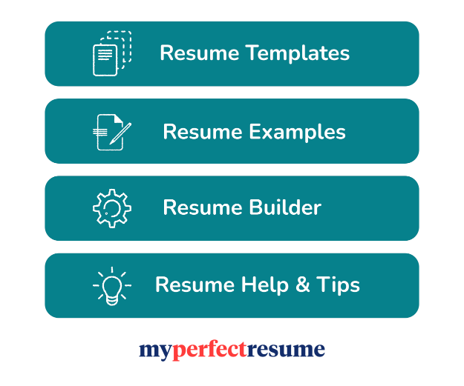 Volunteering skills
Volunteering is a great way to pick up transferable skills and apply them to the workplace. Let the recruiter know what skills you developed during your time volunteering, and frame them in a way that makes them desirable for the job you're applying for. Here are some valuable skills that you can acquire during volunteer work which add value to your application and professional skillset:
Teamwork – Workplaces thrive on teamwork, but integrating someone without professional work experience can be a learning curve. Demonstrating that your volunteering work included team activities will show the recruiter that you're used to professional, collaborative environments.
Communication – Employers will always look for vital key skills when selecting desirable candidates to interview: having good communication skills is a major plus on any application, and something that can be obtained through volunteer work (for example, supervising others, dealing with patients, or helping those in vulnerable circumstances.)
Adaptability – The workplace can often be unpredictable and even unstable, especially if you're working in a hands-on, client-facing role. Certain types of volunteer work demonstrate that you're adaptable in changing environments, especially high-paced, stressful environments such as hospitals, shelters, or any environment where you worked with vulnerable individuals.
Customer service – If your volunteer work included working with external clients, customers, patients, or charitable supporters, you can highlight that you have experience delivering successful customer service.
Decision making – Just like any other job, volunteering work will often require fast decision making and the ability to take charge of a situation. Highlight this on your resume if your volunteer work included making important decisions on the spot and dealing with unpredictable working environments
Reliability – Volunteering demonstrates not just an eagerness to work and be productive, but also reliability. Organizations often depend on reliable volunteers to keep things moving, so highlighting this skill will make a good impression on any recruiter.
Organization – When working in a volunteer role, you might have been given certain responsibilities which called on your organizational skills. This can include anything from organizing fundraisers to simply being organized enough with your time to carry out volunteer work while studying or working.
Problem solving – Recruiters look for initiative: if you were a major problem solver and go-to helper during your volunteer work, make sure to note it when listing your skills.
Time management – Volunteer environments are often stretched for staff, with volunteers often juggling several tasks and doing their best to manage their time efficiently. This is a great transferable skill which can be valuable in any workplace, and should be highlighted on your resume.