When creating your resume, it's not just about getting the text right.
Design features such as horizontal lines help to divide the page into clear sections and provide a better reading experience for recruiters.
In this guide, we're going to show you step-by-step how to add horizontal lines to your resume in Word.
This will help you to make a good impression on recruiters and win job interviews.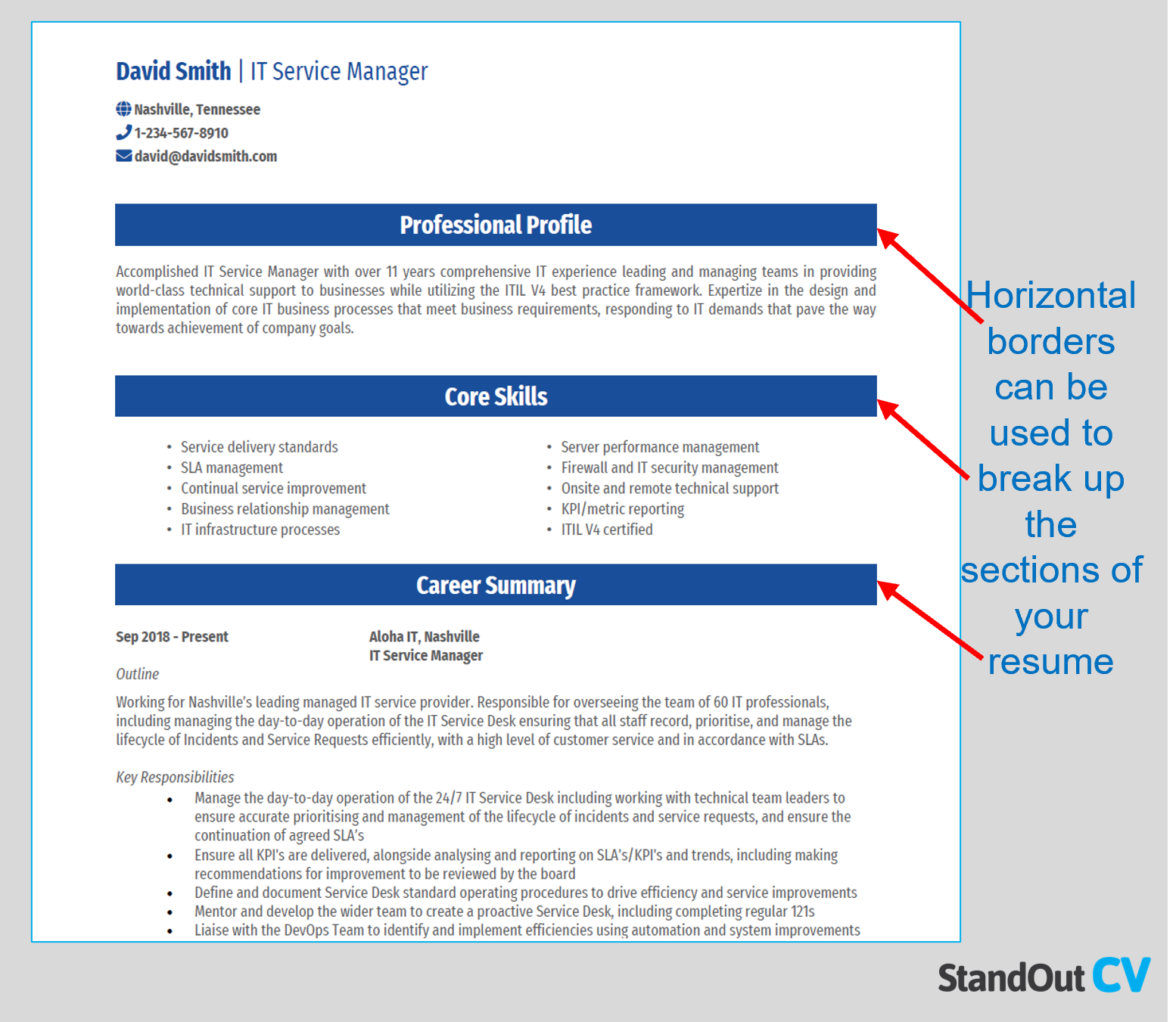 How to add horizontal lines to resume in Microsoft Word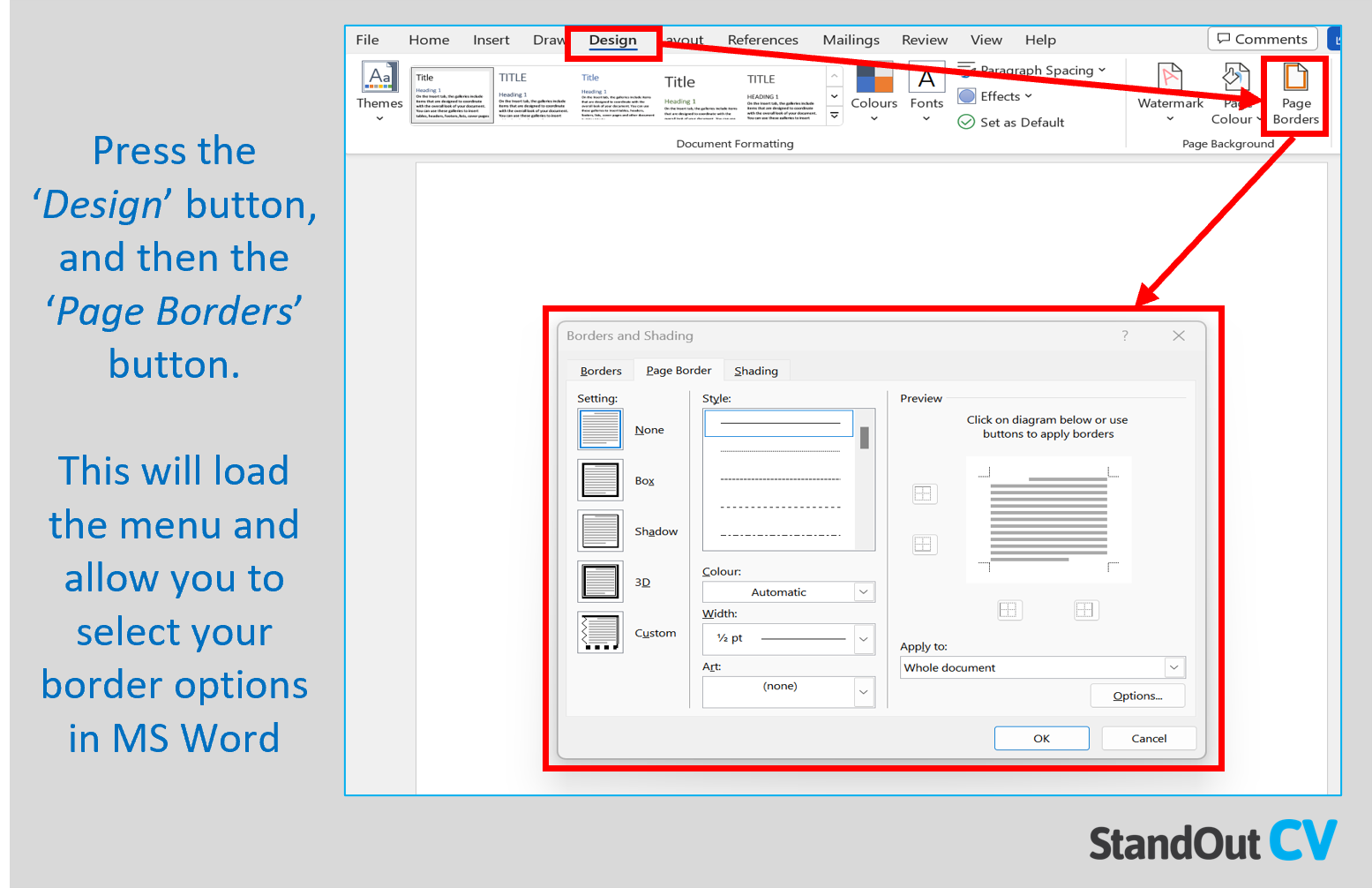 Here's how to add a horizontal line to any pat of your resume using Microsoft Word:
Put your cursor where you want the line to go
In the 'Home' tab click on the 'Borders' button
Select 'Horizontal line' from the drop-down menu
Your line will appear on the page
Double-click the line to edit the width, color, and alignment as you please
Click 'OK' when you're finished to apply the changes
AutoFormat option
If you have the AutoFormat feature on, you can insert a line simply by typing three or more hyphens (—) and then pressing 'Enter' on your keyboard.
This should create a solid line that extends across the page.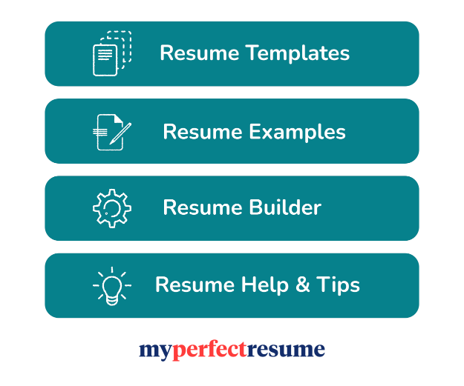 How to add horizontal lines to resume in Google Docs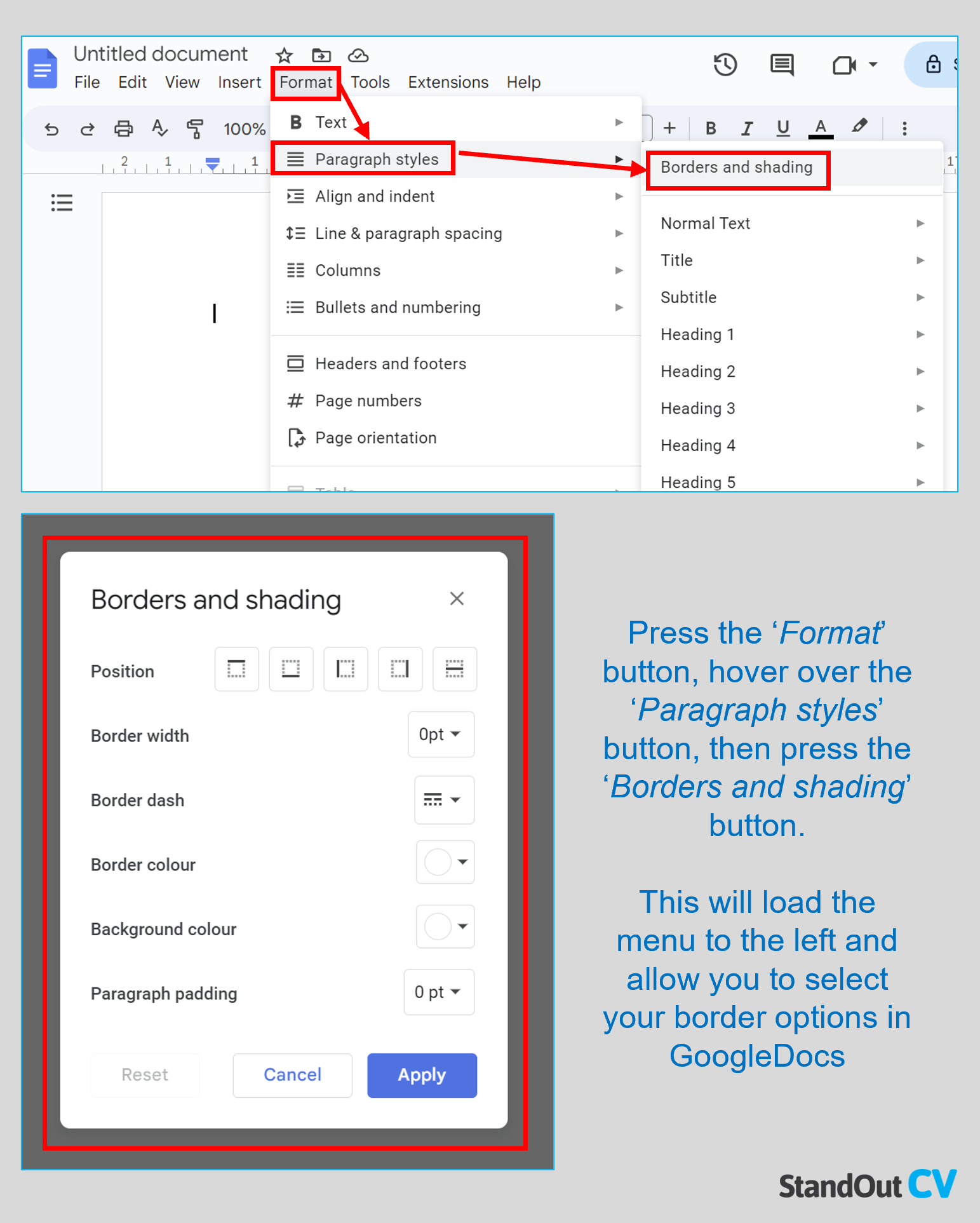 If you prefer to use Google Docs to create your resume, you can still add a horizontal line easily.
Adding a horizontal line in Google Docs is even more straightforward, here's how to do it:
Place your cursor wherever you'd like the line to appear
Click 'Insert' from the top toolbar
Select 'Horizontal line' from the drop-down menu and your line will appear on the page

Why add horizontal lines to your resume?
Adding horizontal lines to your resume is a simple but effective way to divide your content into clear sections. That makes your resume more easy to read, as it allows readers to quickly scan through the document and identify the information they are looking for.
This is perfect for busy recruiters who see hundreds of resumes every day, and improves your chances of them reading your CV in full and selecting you for interview.
Do you have to add horizontal lines to your resume?
You don't have to include horizontal lines on your resume and depending on the format and style, you might choose other elements to help break up your information.
However, when following the basic format and structure for your resume, these lines can be a quick and effective way to organize your content.
If you don't want to add horizontal lines, you could try putting plenty of white space between each section and adding bold headings to them. This will achieve the same effect of breaking the page and making it easy for others to navigate.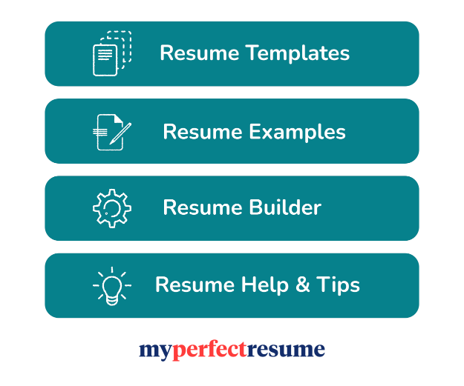 More formatting tips for your resume
Here are a few more simple tips to make your resume look professional and easy to read, increasing your chances of landing interviews.
Use a simple font: Select a clear and easy-to-read font such as Times New Roman, Arial, or Calibri in size 11 or 12 to make reading easy.
Emphasize headings: Use big bold text for headings to clearly divide the page for recruiters.
Keep it concise: Limit your resume to one or two pages and to ensure hiring managers will read it in full.
Include white space: Use sufficient margins, spacing, and padding to ensure that your resume is visually balanced and not cramped.
Highlight important information: Use bold or italicized text to draw attention to key accomplishments, skills, or experiences.
Use a consistent format: Ensure that your formatting, including headings, bullet points, and spacing, is consistent throughout your resume, to ensure a professional appearance.
Proofread and edit: Check for typos, grammatical errors, and formatting inconsistencies to ensure that your resume is polished and professional.
Use a clear structure: Organize your information in a clear hierarchy with the most important information at the top to ensure it gets noticed quickly.