Are you hoping to secure a job with one of the world's largest financial institutions, Goldman Sachs?
Unfortunately, landing a role there is notoriously difficult as the competition is fierce. So you need a seriously impressive resume if you want to stand out from the crowd.
The good news is, we can teach you how to effectively showcase your skills and experience with our step-by-step writing guide and Goldman Sachs resume example below.
Contents
| | |
| --- | --- |
| How to write a Goldman Sachs resume | |

Goldman Sachs Resume Example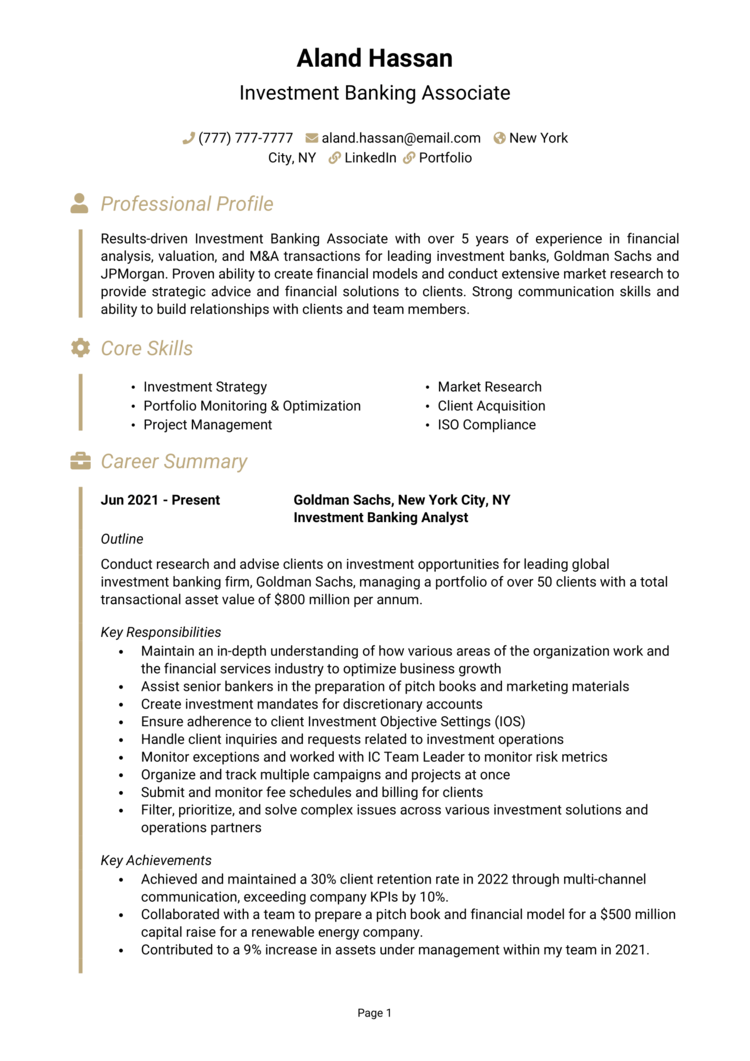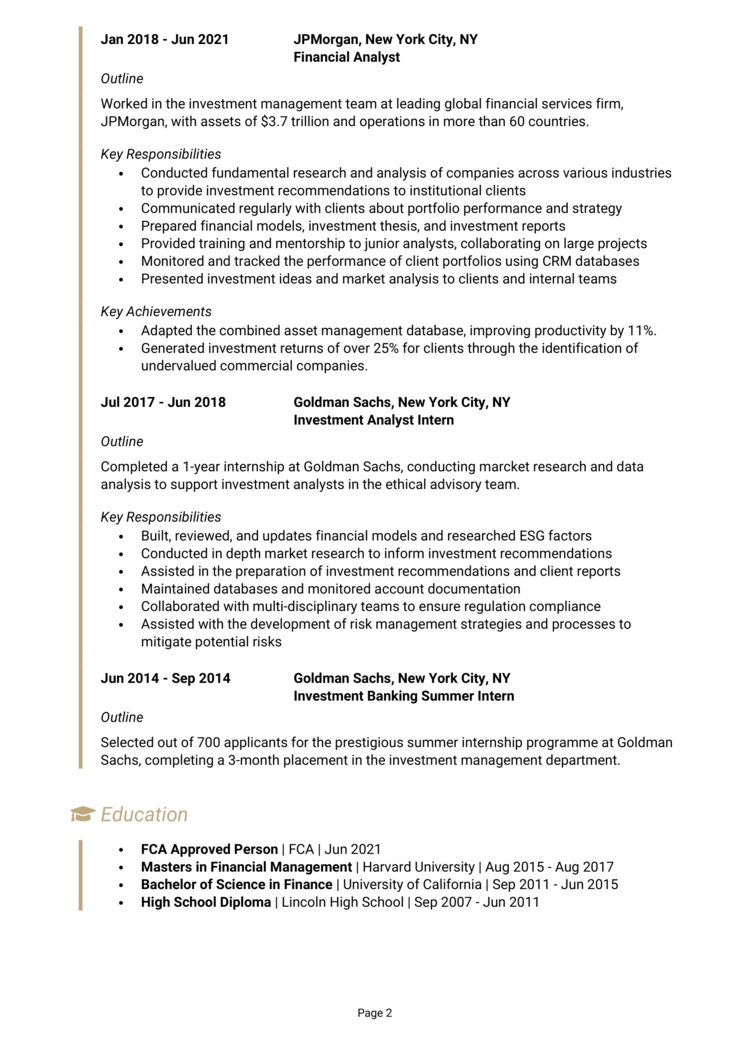 This Goldman Sachs resume example shows you the most effective layout for a resume in today's job market, along with the type of content you need to include.
Stick closely to these guidelines as you write your own resume, to boost your chances of getting lots of responses, interviews and job offers.
Now lets dive into the details of how you write your own eye-catching resume…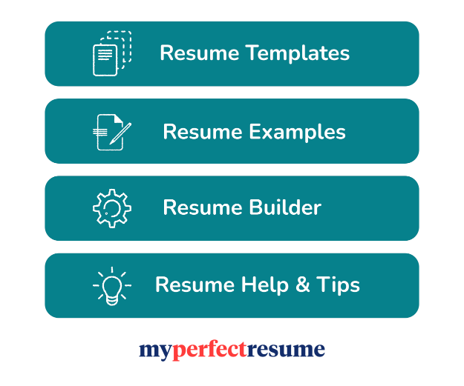 Goldman Sachs resume layout and format
Formatting and structuring your resume correctly is key to landing job interviews.
Your resume needs to look attractive, but more importantly it needs to be easy for recruiters and hiring managers to read and digest the information.
These tips will help you to do that: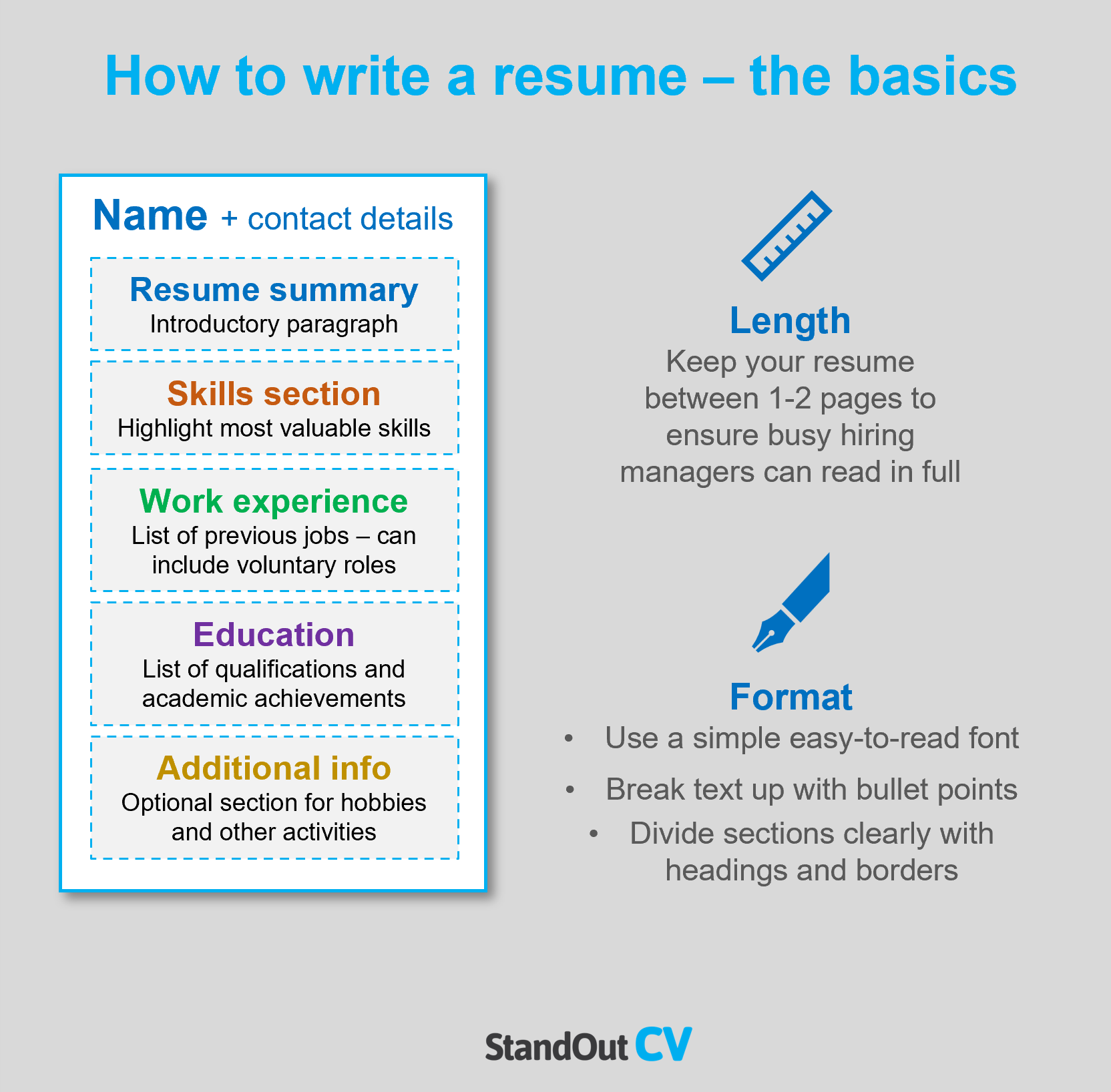 Formatting your resume
Length: To ensure that your resume gets proper attention from recruiters, it is best to keep it at 2 pages or less. Recruiters are often inundated with hundreds of resumes to review on a daily basis, so they want to read each one quickly as possible.
Font & readability: To create a resume that is easily digestible for hiring managers, it's essential to use an uncomplicated font and structure your content with bullet points and short paragraphs.
Layout & Structure: Your resume's design must strike a balance between aesthetics and functionality. Using bold headings and borders to organize the page into clear sections is an effective way to achieve both.
Photos: You don't have to add a photo to your resume in the States, but some regions and industries like to see them.
Quick tip: Achieving a professional look for your resume can be difficult and time-consuming. If you want to create an attractive resume quickly, try our partner's Resume Builder and use one of their eye-catching resume templates.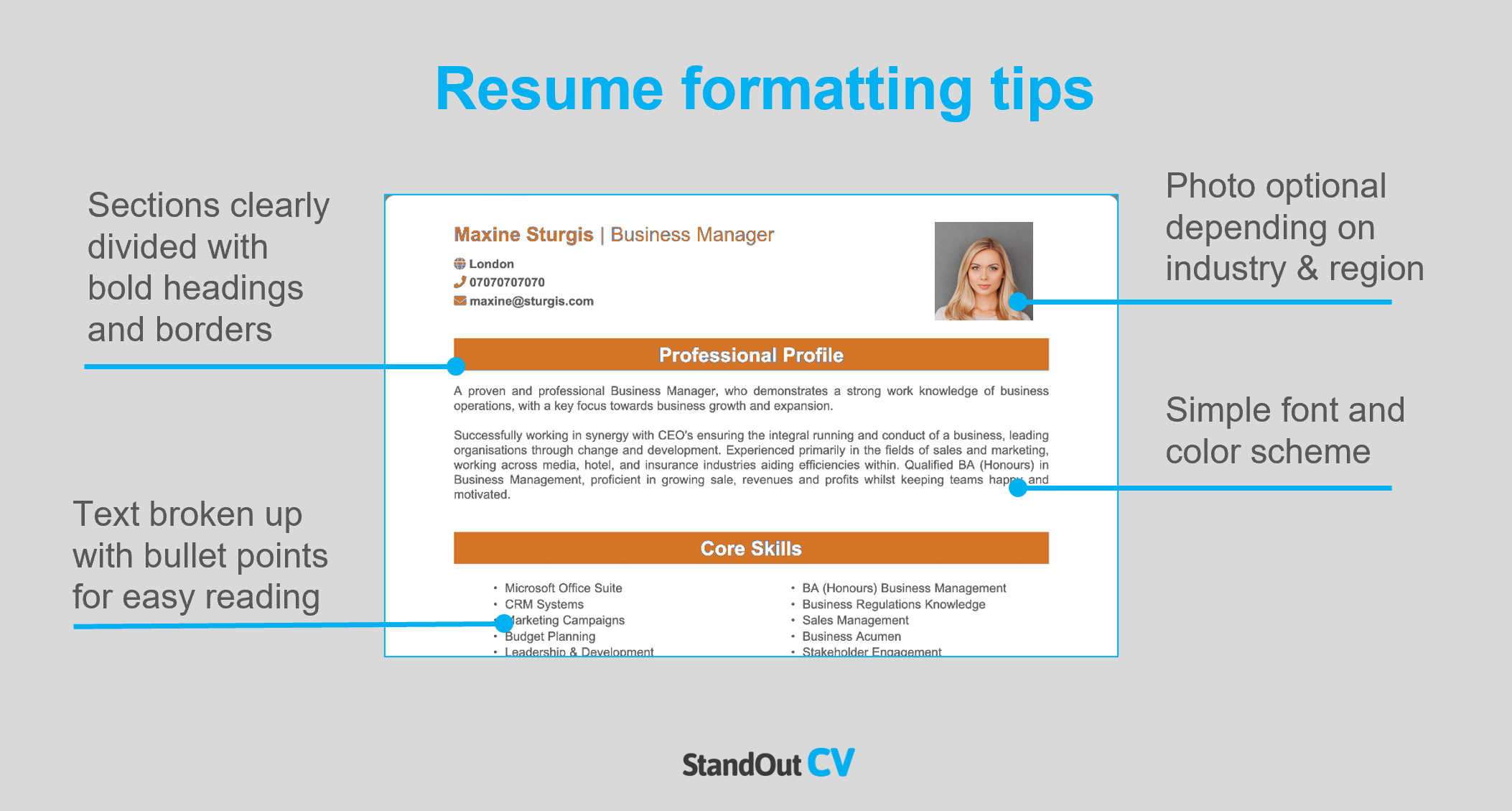 Resume layout
Divide the page into these sections when you write your own resume.
Name and contact details – Simply state who you are, and how to get in touch with you.
Resume summary – An introductory paragraph at the very top of your resume which summarizes your skills, experience and suitability for your target jobs.
Core skills section – A bullet-pointed list of your skills that relate most to your target jobs.
Work experience – A list of your current and previous jobs, including all of your responsibilities and achievements.
Education – A section that showcases all of your education and academic achievements.
Additional info (optional) – Here you can add an extra section for things like hobbies and interests, or anything else that might be relevant to your target jobs.
Here's what to include in each part of your resume.
Contact Details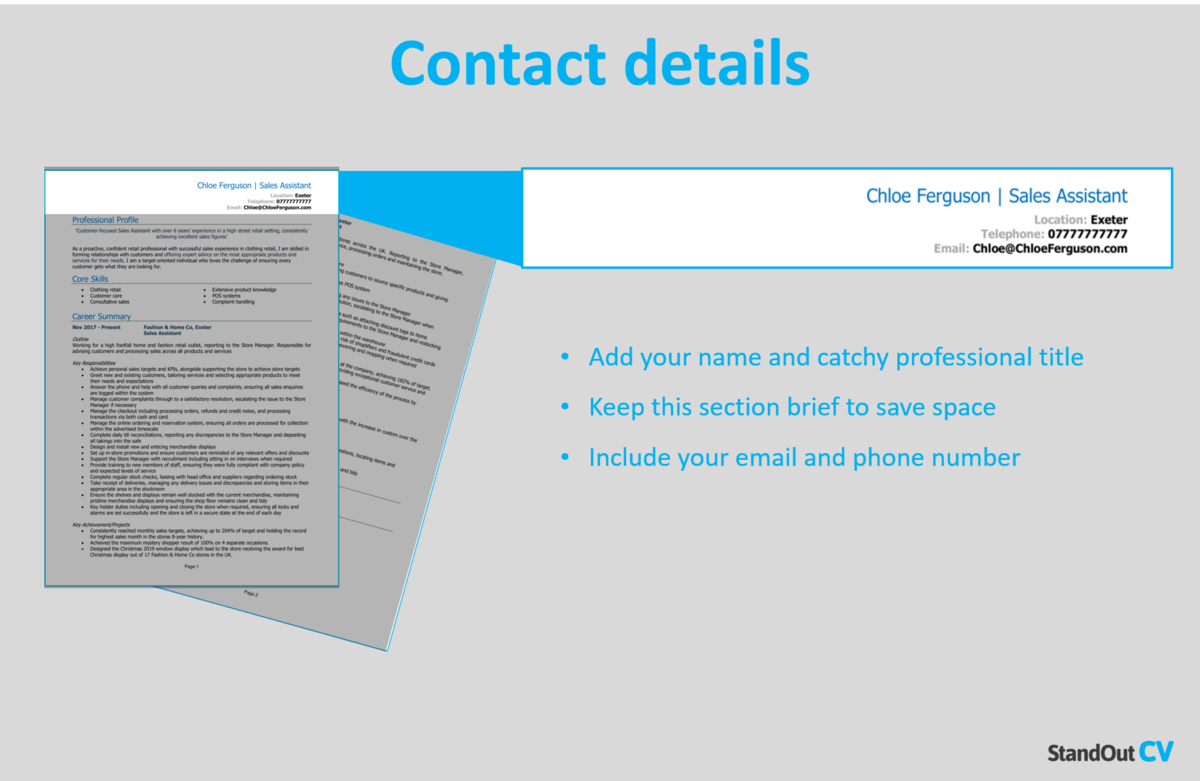 Add your name and contact details to the very top of your resume, making it easy for recruiters to get in touch
Name and profession title
Cell phone number – or another number you can answer quickly
Location – Add your local area such as San Diego or New York – not your full address as that will take up too much space.
Email address – Use your name or close variation – no nicknames from high school.
You can add a link to your LinkedIn profile if you have one – you do not need to include personal details like date of birth or marital status.
Goldman Sachs Resume Summary
Create a strong opening for your resume by adding a compelling summary to the top that highlights your most valuable skills and experience.
This short but important paragraph is designed convince recruiters that you're the perfect candidate for the job and entice them to read more of your resume.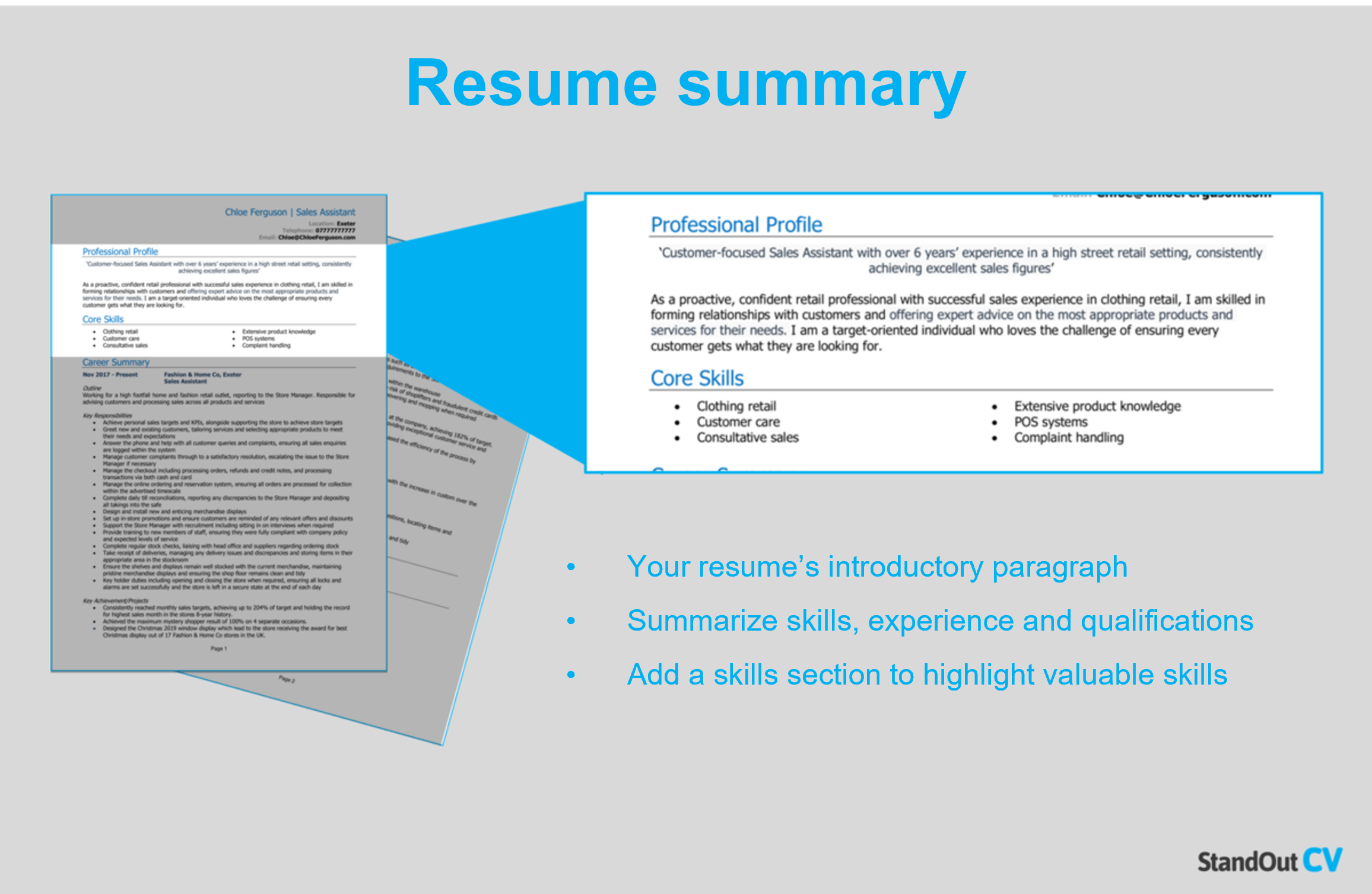 How to create a resume summary that will excite recruiters:
Keep it short: To effectively capture a recruiter's attention, it's crucial to keep your resume summary brief and to the point, limiting it to 4-7 lines as this provides enough detail without overwhelming them at this early stage.
Tailor to target jobs: To tailor your resume to your target jobs, it's essential to closely analyze the job description and include as many relevant skills as possible.
Avoid using cliches: Although you may believe that you're a "team player who always gives 110%," these kinds of cliches don't communicate much about your skills and qualifications to potential employers. It's more effective to stick to factual information in your resume.
Goldman Sachs resume summary example
Results-driven Investment Banking Associate with over 5 years of experience in financial analysis, valuation, and M&A transactions for leading investment banks, Goldman Sachs and JPMorgan. Proven ability to create financial models and conduct extensive market research to provide strategic advice and financial solutions to clients. Strong communication skills and ability to build relationships with clients and team members.
What to include in your Goldman Sachs resume summary?
Summary of your experience: What type of organizations have you worked at? What types of roles have you done and what have you contributed to previous employers?
Relevant skills: Skills that are highly relevant to roles working at Goldman Sachs should be made prominent throughout your summary.
Qualifications: Showcase your level of education with a quick mention of any qualifications that are essential for the role at Goldman Sachs you are applying to.
Quick tip: Choose from hundreds of pre-written summaries across all industries, and add one to your resume with one-click in our partner's Resume Builder. All written by recruitment experts and easily tailored to suit your unique skillset and style.
Core skills section
Your core skills section, positioned just below your resume summary, provides recruiters with a quick glance at 4-10 of your most in-demand skills.
For Goldman Sachs jobs, where hiring managers may receive hundreds of applications, this section can help you stand out and immediately grab their attention.
To be effective, this section should consist of 2-3 columns of bullet points that highlight attributes that are highly relevant to the jobs you are targeting.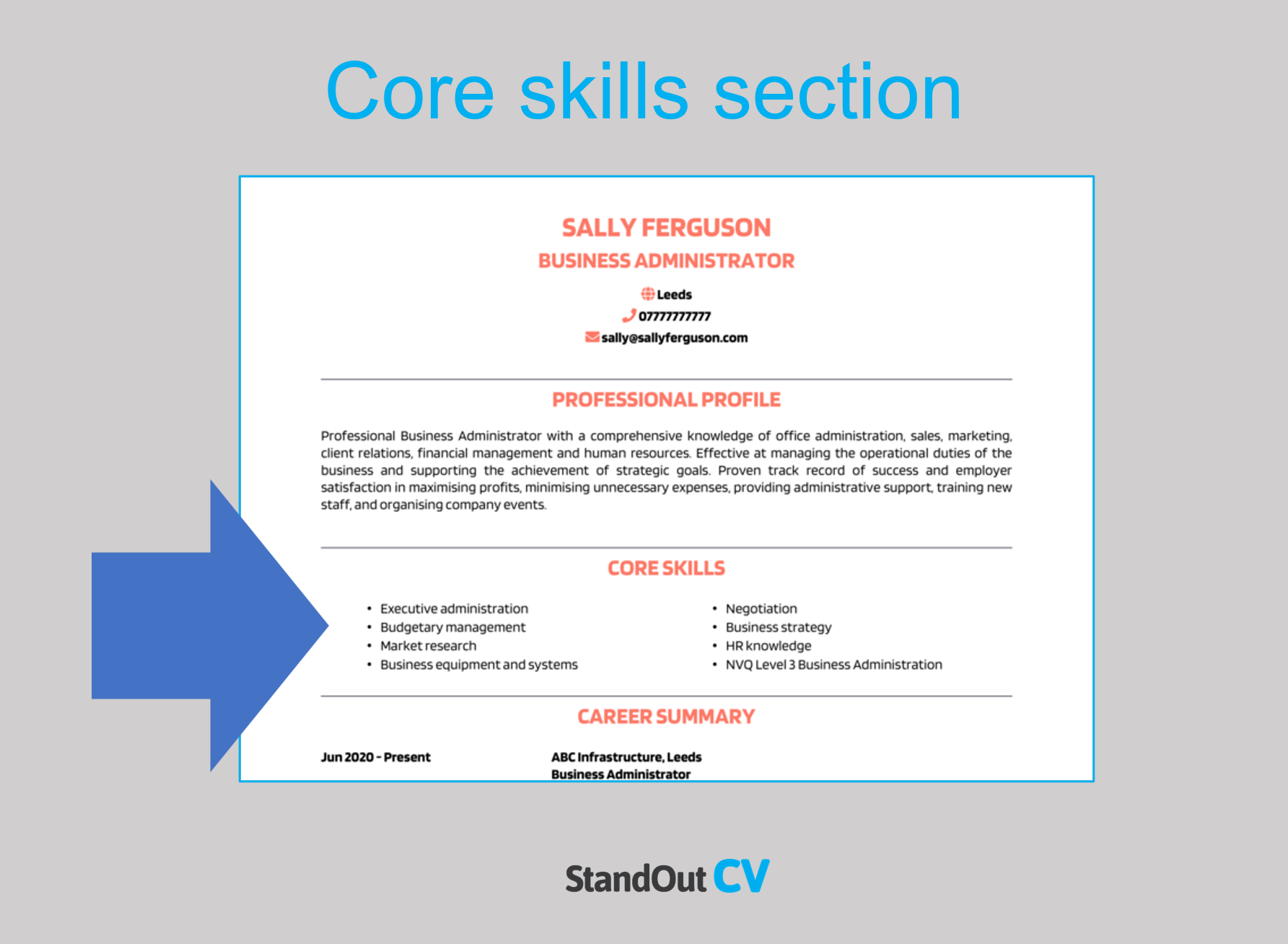 Best skills for your Goldman Sachs resume
Financial Analysis – Conducting in-depth financial analysis, including financial statement analysis, valuation techniques, and financial modeling, to make informed investment decisions.
Risk Management – Utilizing knowledge of risk management principles and practices, including risk assessment, mitigation strategies, and regulatory compliance, to ensure the integrity and stability of investment portfolios.
Investment Banking – Utilizing knowledge of investment banking functions, such as mergers and acquisitions, capital raising, and financial advisory services, to support clients in strategic financial transactions.
Asset Management – Managing investment portfolios, including asset allocation, portfolio optimization, and performance evaluation, to achieve client investment objectives.
Market Research – Conducting thorough market research, analyzing market trends, and assessing industry dynamics to identify investment opportunities and provide valuable insights to clients.
Financial Regulation – Utilizing knowledge of financial regulations and compliance requirements, including SEC regulations and industry best practices, to ensure adherence to legal and regulatory frameworks.
Quantitative Analysis – Utilizing quantitative analysis techniques, statistical modeling, and data interpretation to support investment decisions and risk management strategies.
Portfolio Management – Developing and implementing effective portfolio management strategies, including diversification, asset allocation, and risk management, to optimize investment returns.
Financial Reporting – Preparing financial reports, including quarterly and annual financial statements, regulatory filings, and investor presentations, to communicate financial performance effectively.
Relationship Management – Building and maintaining relationships with clients, colleagues, and stakeholders, fostering trust, and providing exceptional client service.
Quick tip: Our partner's Resume Builder contains thousands of in-demand skills for every profession that can be added to your resume in seconds – saving you time and greatly improving your chances of landing job interviews and getting hired.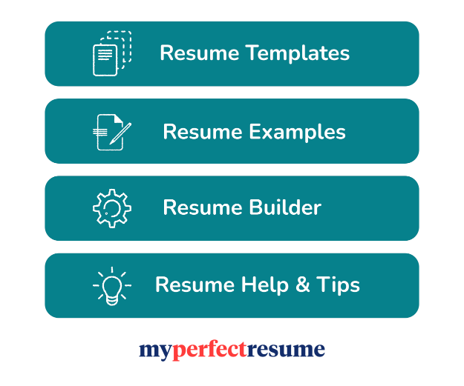 Work experience
Once you've got recruiters interested with your impactful summary, your work experience is where the real detail will lie.
Lay out your previous jobs from current to oldest, detailing what you contributed and achieved in each one.
If you're highly experienced you can cut this section down to your most recent few years of work, but if you are junior you can bulk this up with voluntary work and college placements.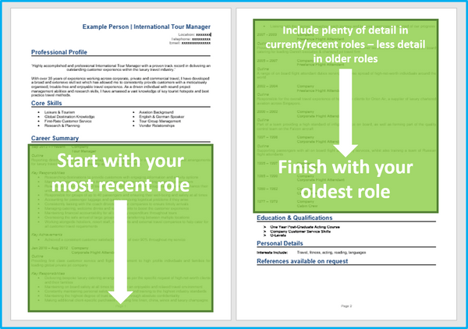 Structuring your jobs
It's easy to overwhelm readers when writing about a job you have been doing for years or even months.
Break the information up like this to keep it simple for recruiters to understand.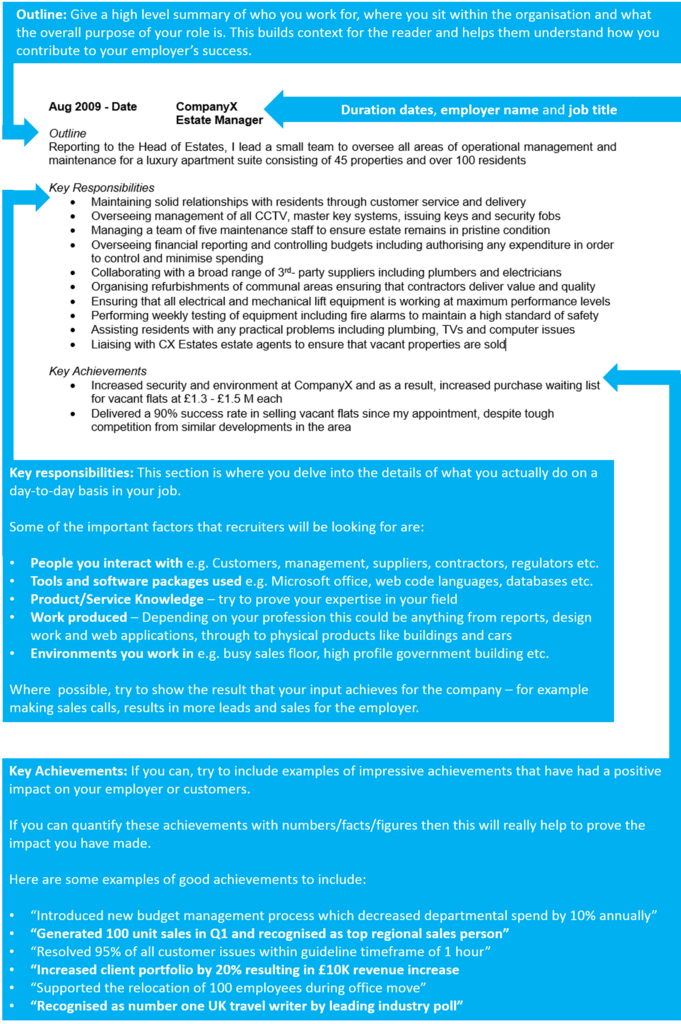 Job outline
Kick off each role with a high-level overview to summarize the focus of the job, what the organization/department does, and how you fit into the bigger picture.
Key responsibilities
List your notable responsibilities in short sharp bullet points to demonstrate your input and how you contributed to the organization's success.
Highlight the skills that are most important to the roles you are applying for.
Key achievements
Round off each job by adding some impressive achievements you made in the role.
Anything you've done that has made a big impact on your employer will make a good impression, think; generating revenue, saving costs, or improving a product.
Quantify your achievements with number where possible e.g. "reduced call wait time by 10%"
Example job for Goldman Sachs resume
Outline
Conduct research and advise clients on investment opportunities for leading global investment banking firm, Goldman Sachs, managing a portfolio of over 50 clients with a total transactional asset value of $800 million per annum.
Key Responsibilities
Maintain an in-depth understanding of how various areas of the organization work and the financial services industry to optimize business growth
Assist senior bankers in the preparation of pitch books and marketing materials
Create investment mandates for discretionary accounts
Ensure adherence to client Investment Objective Settings (IOS)
Quick tip: Create impressive job descriptions easily in our partner's Resume Builder by adding pre-written job phrases for every industry and career stage.

Education section
Near the end of your resume add your education section.
Experienced candidates should keep it brief and focus on professional qualifications – and junior candidates can include high school diplomas, college degrees etc.
Additional information
At the end of your resume, you can add any extra information that might be relevant to the jobs you are applying for.
This could be hobbies, interests, publications, clubs or memberships.
This section is optional and doesn't need to be added if you have nothing more relevant to add.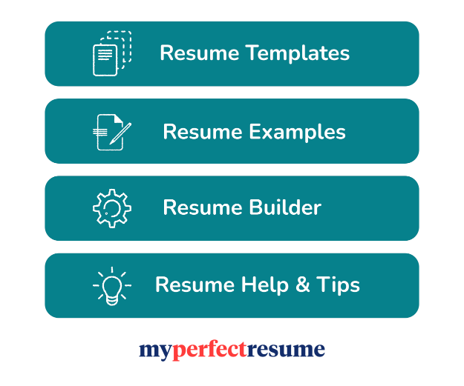 Writing your own winning Goldman Sachs resume
A winning Goldman Sachs resume should look great, read well, and sell your skillset to hiring managers.
If you follow the steps above, you should be able to bag yourself a top job in no time.
Good luck with your job search!