Have you got experience using Docker? If so, you could give your developer resume a competitive edge.
Providing you can effectively showcase your other development skills and experience, that is.
To help you create an eye-catching application that highlights your experience using Docker, we've put together a step-by-step guide and Docker resume example. You can check them out below.
Contents
| | |
| --- | --- |
| How to write a Docker resume | |

Docker Resume Example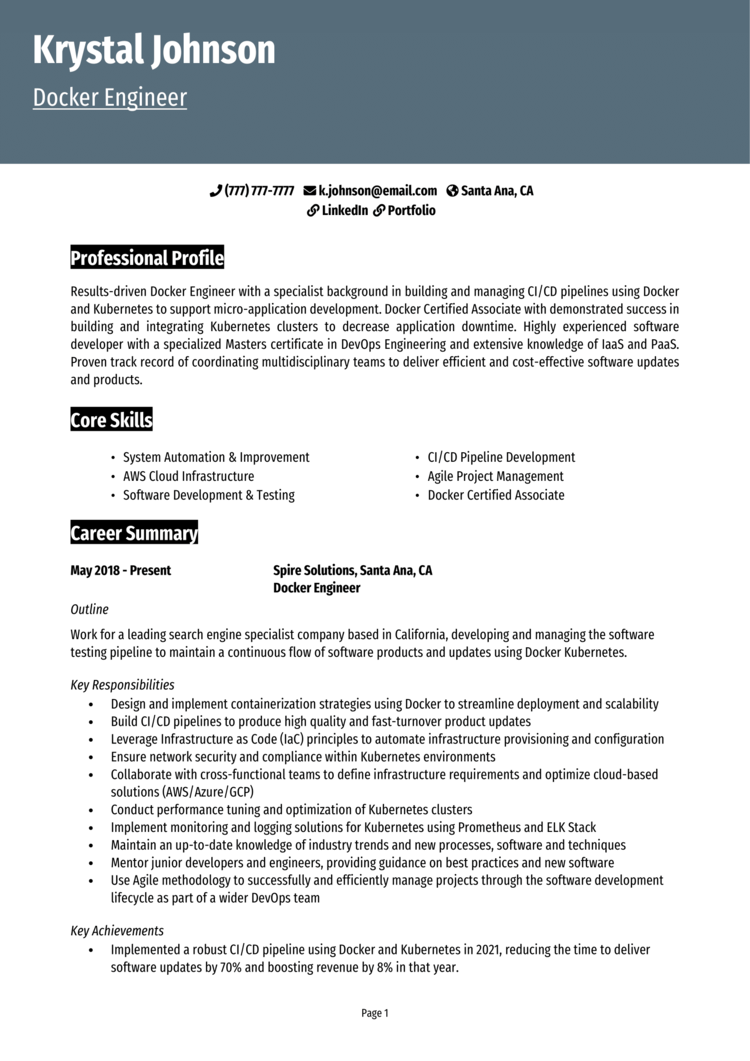 This Docker Engineer resume example shows you the most effective layout for a resume in today's job market, along with the type of content you need to include.
Stick closely to these guidelines as you write your own resume, to boost your chances of getting lots of responses, interviews and job offers.
Now lets dive into the details of how you write your own eye-catching resume…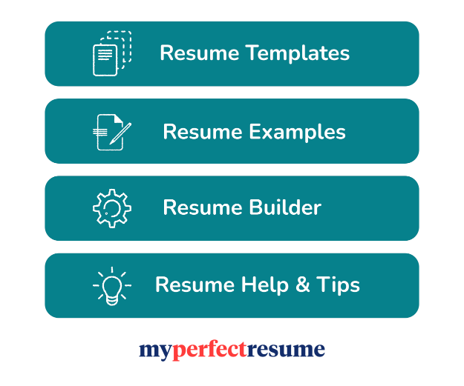 Docker resume layout and format
The format and layout of your resume can make or break its success.
Sure, it's great to pack your resume with lots of impressive skills and knowledge, but if the page is not structured clearly, hiring managers will struggle to find the important stuff!
Above all, your resume should be easy-to-read and professional looking.
Follow these formatting tips to get noticed.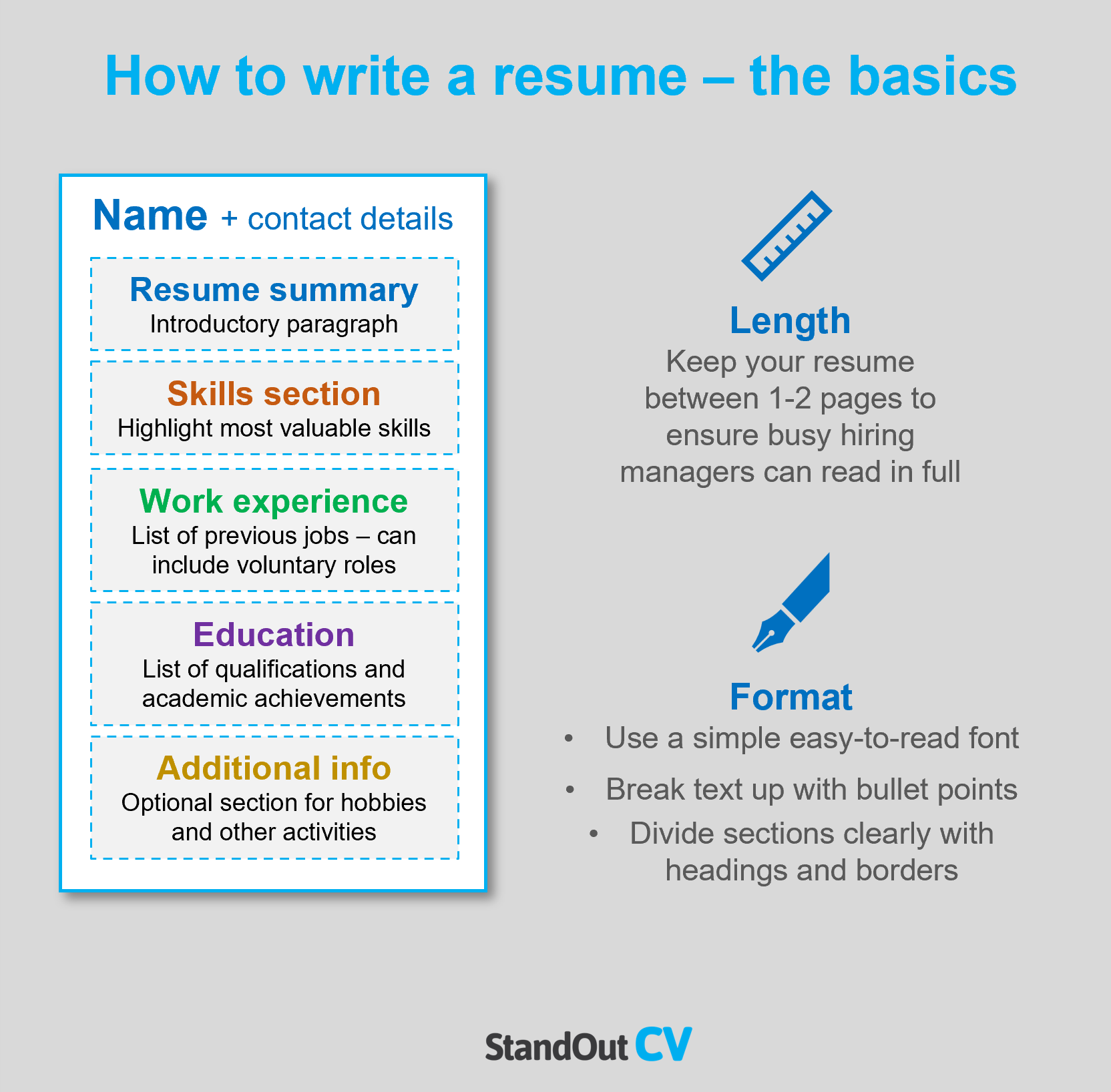 Formatting your resume
Length: To ensure that recruiters will read all of your resume, limit its length to 2 pages – as they someteimes read hundreds of resumes daily.
Font & readability: Readability is the name of the game when it comes to your resume. Ensure yours is a dream to read by using a simple clear font, and breaking the text up with plenty of bullet points and short paragraphs.
Layout & Structure: A well-designed resume is not just visually pleasing, but it must also be functional. To achieve a functional design, use bold headings and borders to separate the content into clear sections.
Photos: Although it is not compulsory to include a photo in your resume in the USA, it can be advantageous if you are applying to companies in creative industries.
Quick tip: Achieving a professional look for your resume can be difficult and time-consuming. If you want to create an attractive resume quickly, try our partner's Resume Builder and use one of their eye-catching resume templates.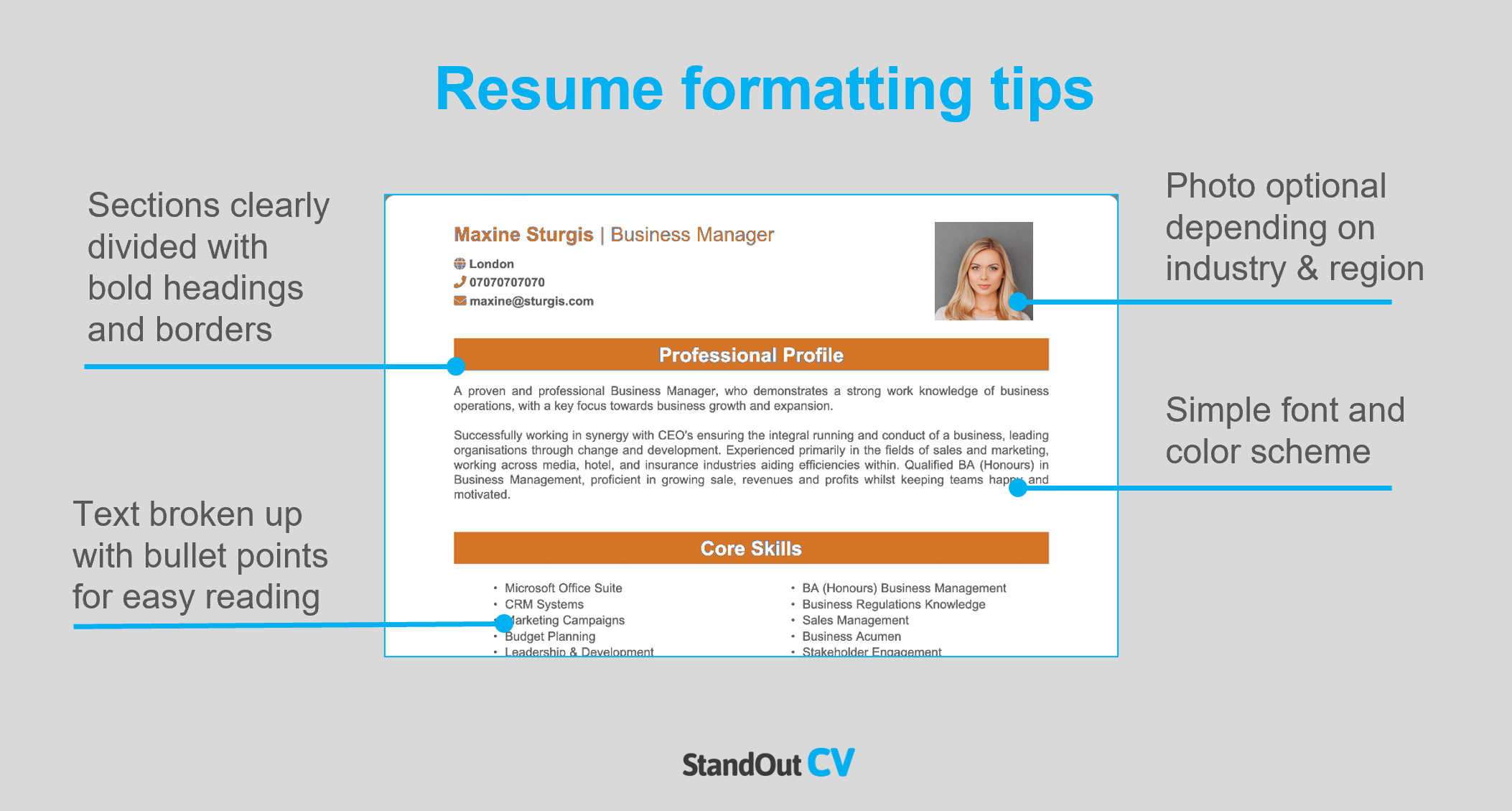 Resume layout
Here's an overview of the sections you should add when writing your resume.
Name and contact details – Stick these details at the top, so they are easy to find.
Resume summary – A punchy paragraph summarizing your skills and knowledge, enticing recruiters to read more of your resume.
Skills section – Short list of your most valuable skills, enabling recruiters to quickly spot your suitability.
Work experience – Showcase your previous employment, starting with your most recent roe and working backwards – voluntary work and college placements can be included if you have no paid experience.
Education – A summary of your most relevant qualifications and academic achievements
Additional info – An optional section for that other attributes that may boost your application, such as hobbies or clubs
Here's what to include in each part of your resume.
Contact Details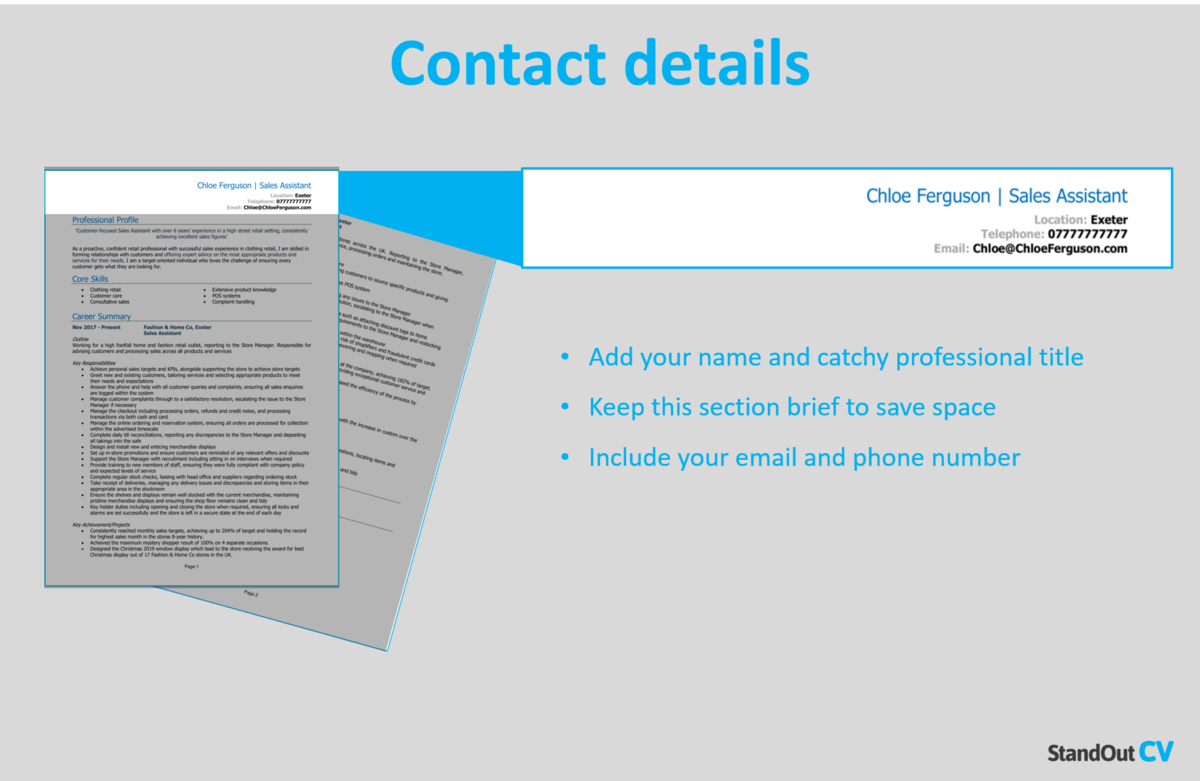 Add your name and contact details to the very top of your resume, making it easy for recruiters to get in touch
Name and profession title
Cell phone number – or another number you can answer quickly
Location – Add your local area such as San Diego or New York – not your full address as that will take up too much space.
Email address – Use your name or close variation – no nicknames from high school.
You can add a link to your LinkedIn profile if you have one – you do not need to include personal details like date of birth or marital status.
Docker Resume Summary
Make a strong first impression on recruiters by beginning your resume with a powerful summary that highlights your most valuable skills and experience.
This brief summary provides an opportunity to showcase why you're the ideal candidate for the job and persuade recruiters to read further into your resume.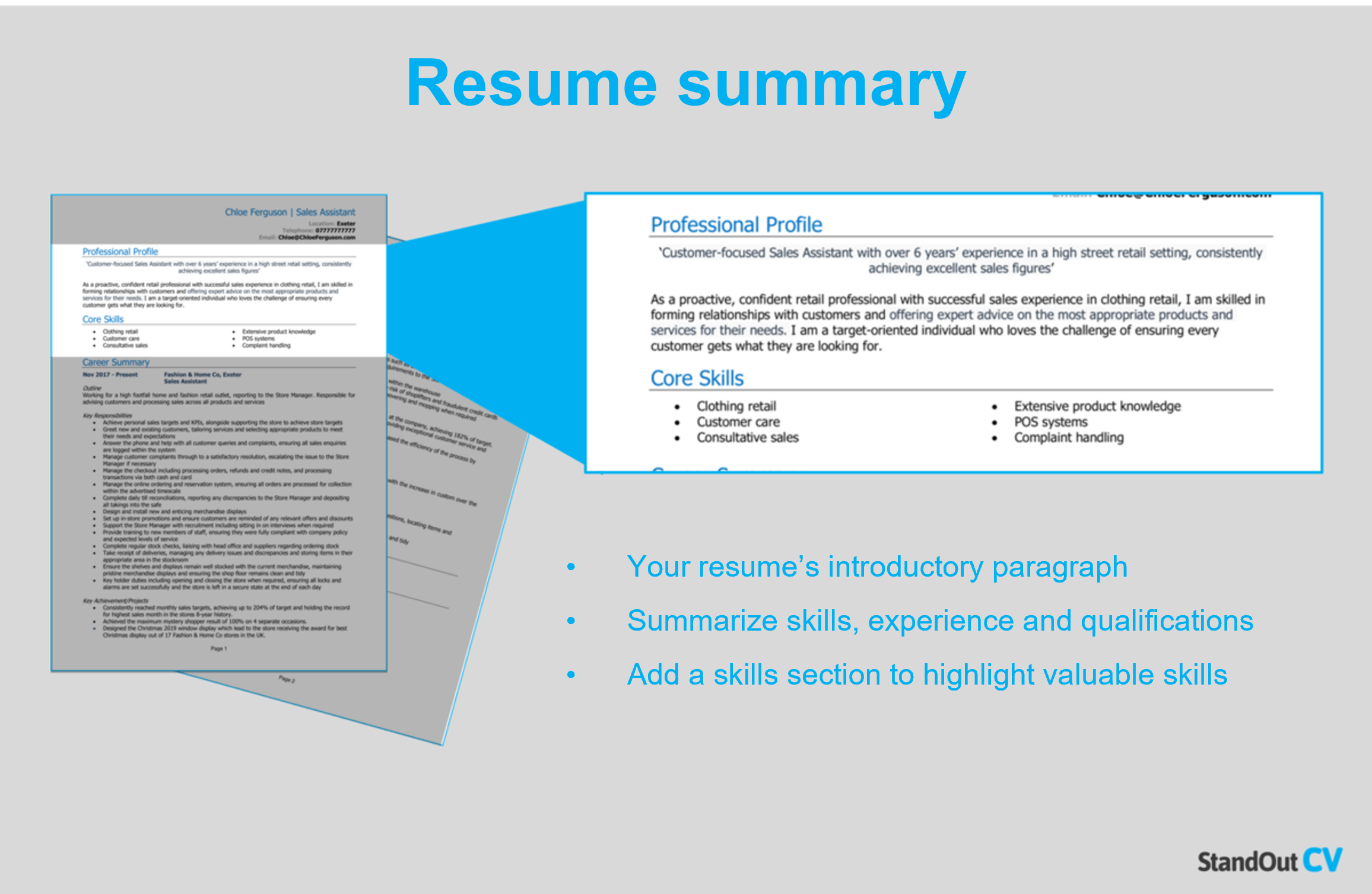 How to create a resume summary that will excite recruiters:
Keep it short: Aim for a short punchy paragraph of 4-7 lines. This is just enough info to showcase why you'd make the perfect hire, without going into excessive detail and overwhelming busy recruiters at such an early stage in the resume.
Tailor to target jobs: Recruiters will be scanning for the skills and knowledge they mentioned in the job description, so add as many as you can to your summary.
Avoid using cliches: Although you may believe that you're a "team player who always gives 110%," these kinds of cliches don't communicate much about your skills and qualifications to potential employers. It's more effective to stick to factual information in your resume.
Docker resume summary example
Results-driven Docker Engineer with a specialist background in building and managing CI/CD pipelines using Docker and Kubernetes to support micro-application development. Docker Certified Associate with demonstrated success in building and integrating Kubernetes clusters to decrease application downtime. Highly experienced software developer with a specialized master's certificate in DevOps Engineering and extensive knowledge of IaaS and PaaS. Proven track record of coordinating multidisciplinary teams to deliver efficient and cost-effective software updates and products.
What to include in your Docker resume summary?
Summary of your experience: Summarize the type of work you have done in the past and the benefits you have delivered for the organizations you worked at.
Relevant skills: Skills that are highly relevant to Docker work should be made prominent throughout your summary.
Qualifications: Mention any Docker qualifications that are important to your profession in the summary briefly, to show you are qualified to carry out the role.
Quick tip: Choose from hundreds of pre-written summaries across all industries, and add one to your resume with one-click in our partner's Resume Builder. All written by recruitment experts and easily tailored to suit your unique skillset and style.
Core skills section
Underneath your summary, write a core skills section to make your most relevant skills jump off the page at readers.
It should be made up of 2-3 columns of bullet points of your relevant skills.
Before you do this, look over the job description and make a list of any specific skills, specialisms or knowledge required.
Then, make sure to use your findings in your list. This will paint you as the perfect match for the role.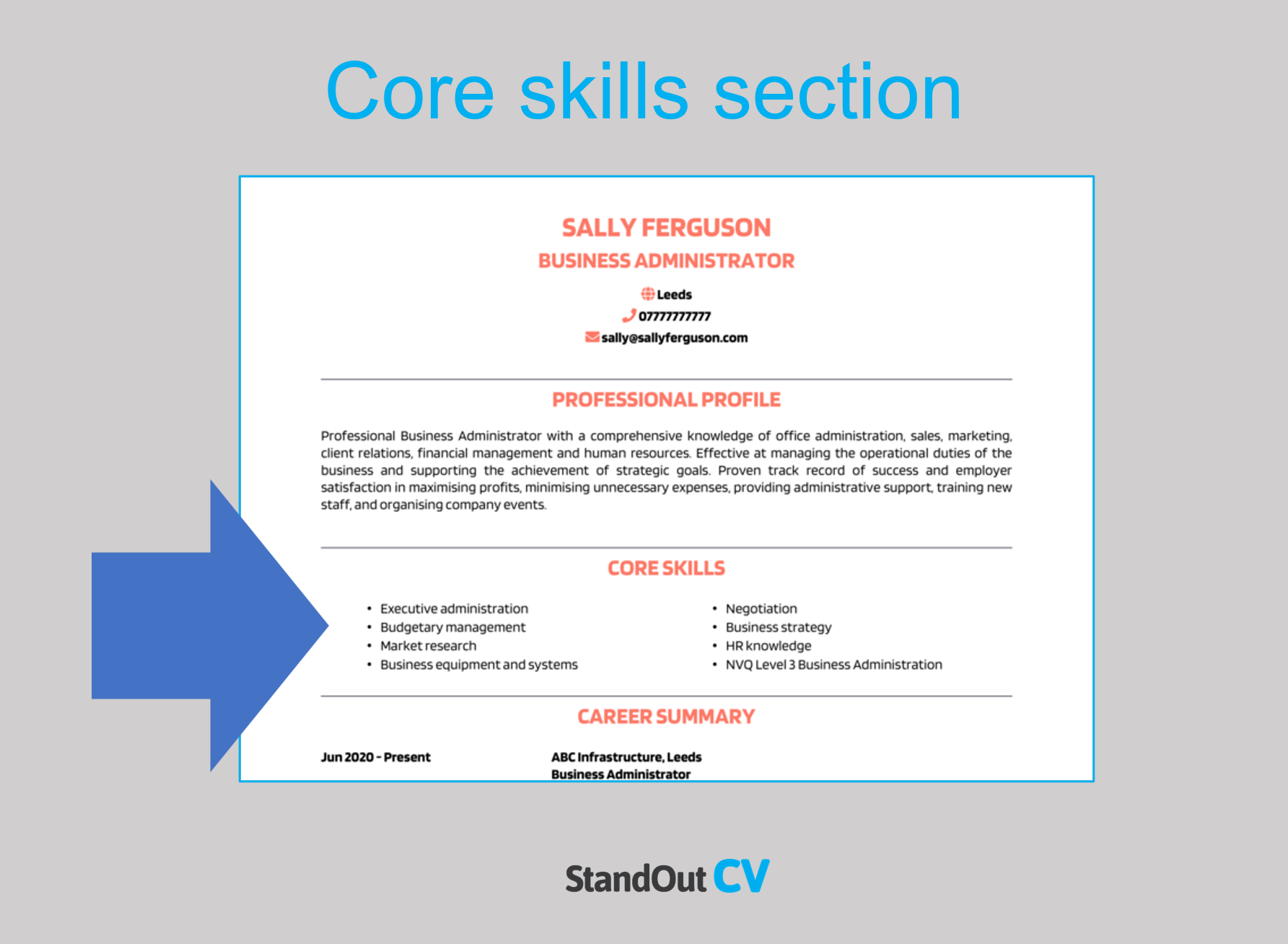 Best skills for your Docker resume
Docker Containerization – Utilizing expertise in containerization using Docker, including creating, managing, and deploying Docker containers.
Container Orchestration – Utilizing container orchestration platforms like Kubernetes to manage and scale containerized applications.
Infrastructure as Code – Utilizing Infrastructure as Code (IaC) tools like Terraform or CloudFormation to automate the deployment and management of infrastructure resources.
Docker Networking – Utilizing knowledge of Docker networking concepts and configuration, including creating and managing network bridges, overlays, and DNS resolution.
Container Security – Securing Docker containers and containerized applications, implementing best practices for image scanning, access controls, and isolation.
Continuous Integration/Continuous Deployment (CI/CD) – Setting up CI/CD pipelines using tools like Jenkins or GitLab CI to automate the build, test, and deployment of Docker containers.
Monitoring and Logging – Utilizing monitoring and logging tools like Prometheus, Grafana, or ELK Stack to monitor and troubleshoot Docker containers and infrastructure.
Docker Swarm – Utilizing knowledge of Docker Swarm, a native clustering and orchestration solution for Docker, to deploy and manage containerized applications across a cluster of Docker nodes.
Scripting and Automation – Maintaining strong scripting skills in languages like Bash, Python, or PowerShell to automate routine tasks and streamline Docker operations.
Troubleshooting and Debugging – Diagnosing and resolving issues related to Docker containers, networking, performance, and security through effective troubleshooting and debugging techniques.
Quick tip: Our partner's Resume Builder contains thousands of in-demand skills for every profession that can be added to your resume in seconds – saving you time and greatly improving your chances of landing job interviews and getting hired.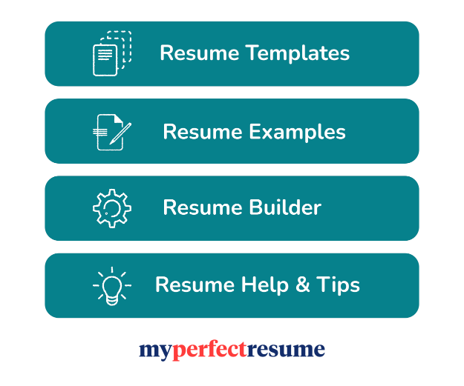 Work experience
So, you've got the recruiter interested with your catchy summary… Great work.
Now it's time to show them the impact you make in the workplace by listing out your previous jobs and what you achieved in each one.
If you have tons of experience, you can condense this part down to the last few years – if you are junior, then you should include as much possible (even volunteering and school work placements)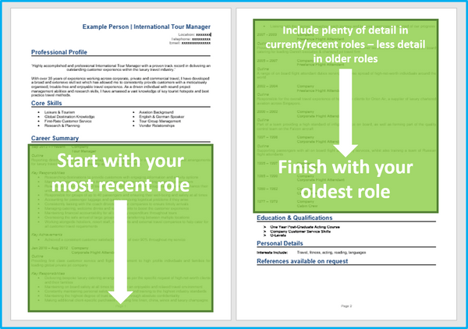 Structuring your jobs
Without a good structure, your job description can look messy and overwhelming to anyone reading them.
Make it easy for recruiters to read your work experience by structuring your roles like this.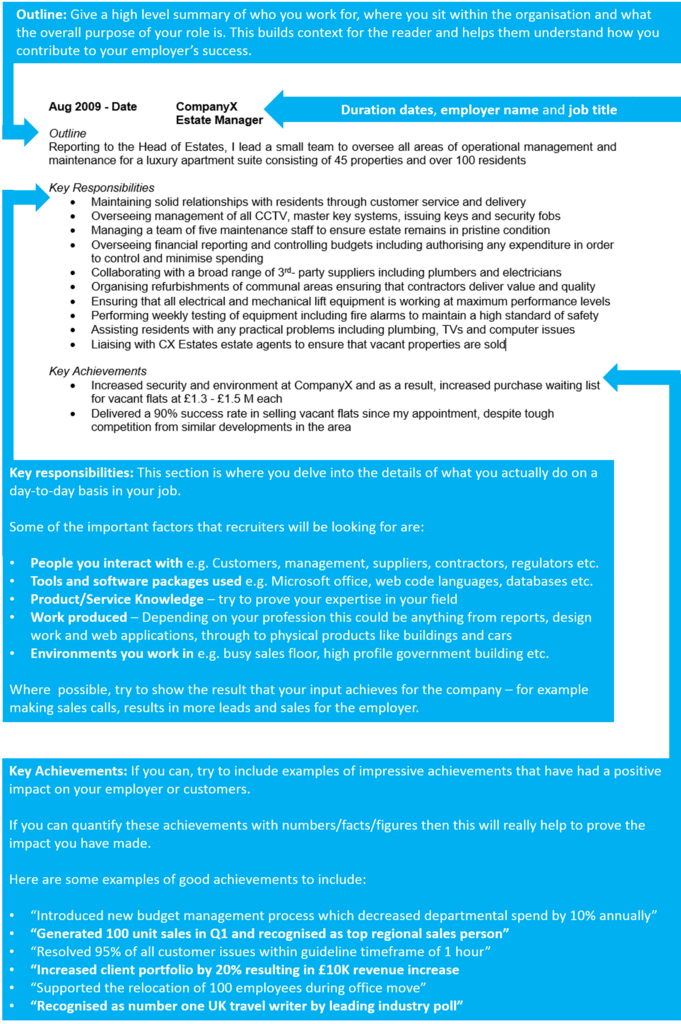 Job outline
Starting each job with a brief summary of the organization, your position within it, and the primary goal of your role can help recruiters quickly understand the context of your work.
Key responsibilities
Then delve into the detail of your job by listing out easy-to-read bullet points which show how you apply your skills in the workplace.
Tailor these bullet points to focus on the skills and knowledge that are required in the jobs you are applying for.
Key achievements
Finish each role by highlighting some impressive achievements you made whilst in the role.
Anything that benefited the employer can be included from making financial savings, to winning new customers.
Quantify your achievements with facts and figures if you can, e.g. "reduced call wait time by 10%"
Example job for Docker resume
Outline
Work for a leading search engine specialist company based in California, developing and managing the software testing pipeline to maintain a continuous flow of software products and updates using Docker Kubernetes.
Key Responsibilities
Design and implement containerization strategies using Docker to streamline deployment and scalability
Build CI/CD pipelines to produce high quality and fast-turnover product updates
Leverage Infrastructure as Code (IaC) principles to automate infrastructure provisioning and configuration
Ensure network security and compliance within Kubernetes environments
Quick tip: Create impressive job descriptions easily in our partner's Resume Builder by adding pre-written job phrases for every industry and career stage.

Education section
Towards the bottom of your resume, add your education section.
Here you should list your professional qualifications and academic record, such as high school diplomas or college degrees.
If you have lots of work experience, you can keep this section brief (because recruiters will be more interested in your career. If you have little/no experience then you should bulk this section up with plenty of detail.
Additional information
If you have anything else to add which is relevant to the jobs you are applying for, the additional info section is the place to add it.
Perhaps you have a hobby which involves relevant skills, or maybe you have some awards or publications worth mentioning.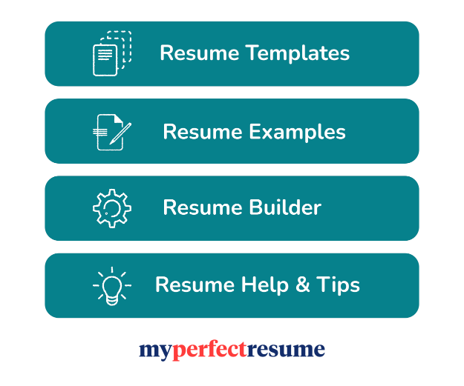 Writing your own winning Docker resume
Following the steps in this guide will help you to create a winning Docker resume and bag lots of interviews.
Good luck with your job search!