Are you ready to take the next step in your career to becoming a certified nurse anesthetist?
Then you need to show off your training and skills on your resume to secure your first Student Registered Nurse Anesthetist (SRNA) role.
Below, we've put together a detailed and precise writing guide, complete with an SRNA resume example to help you get started.
Contents
| | |
| --- | --- |
| How to write a SRNA resume | |

SRNA Resume Example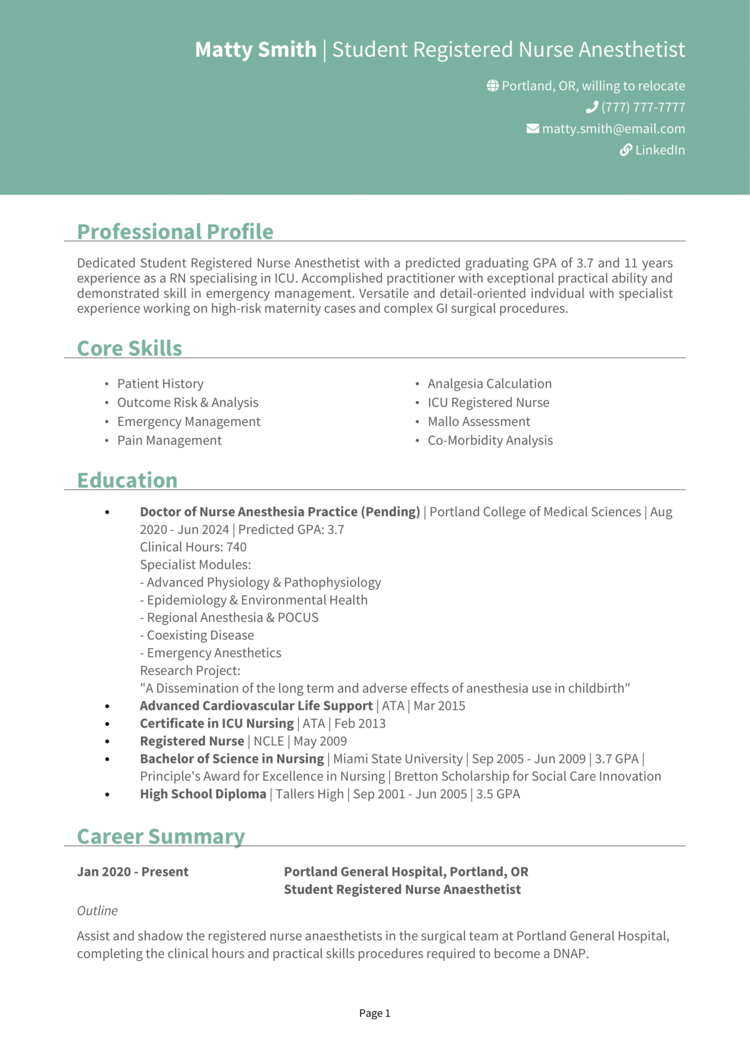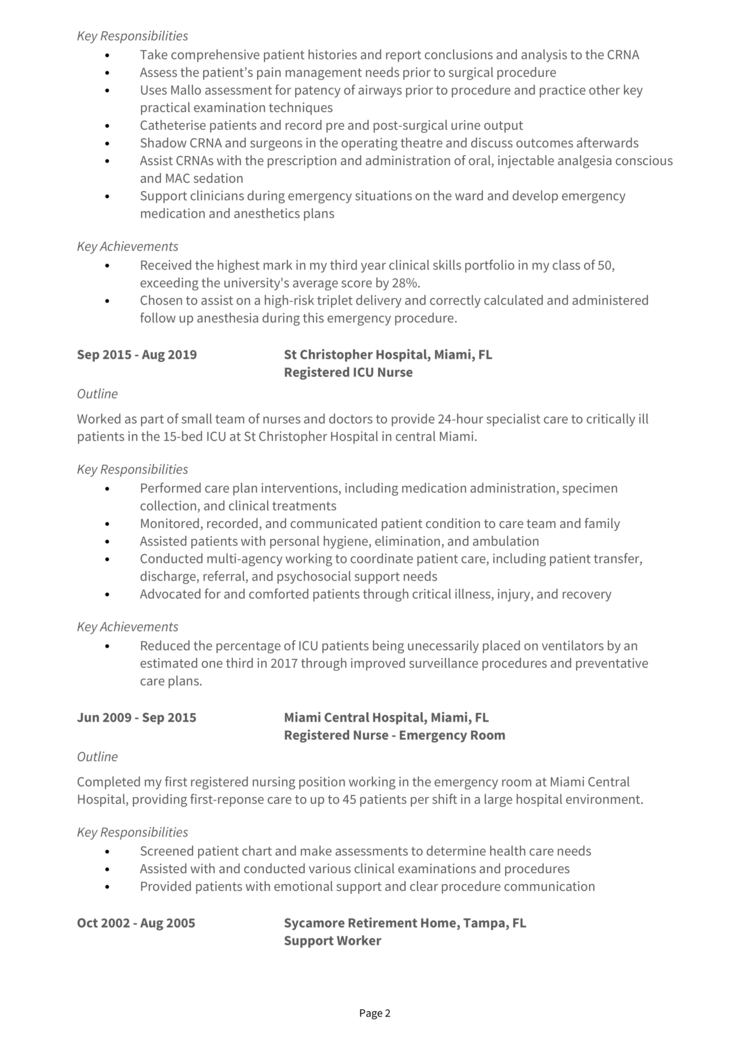 This example SRNA resume is well-structured to provide a pleasant reading experience for recruiters, and contains all of the crucial information they want to see.
The rest of the guide will show you exactly how you can achieve this in your own resume.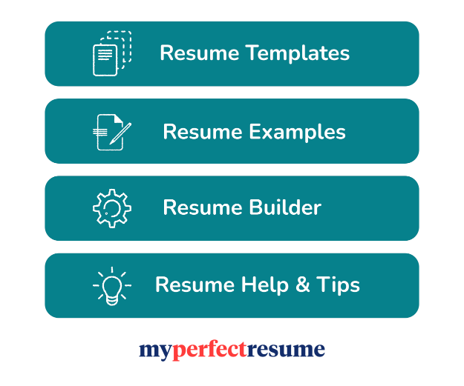 SRNA resume layout and format
If you want to get noticed in the job market, you have to pay attention to the format and layout of your resume.
Essentially your resume needs to look highly polished, and provide hiring managers with an easy reading experience.
Use these resume formatting tips to get a head start on this.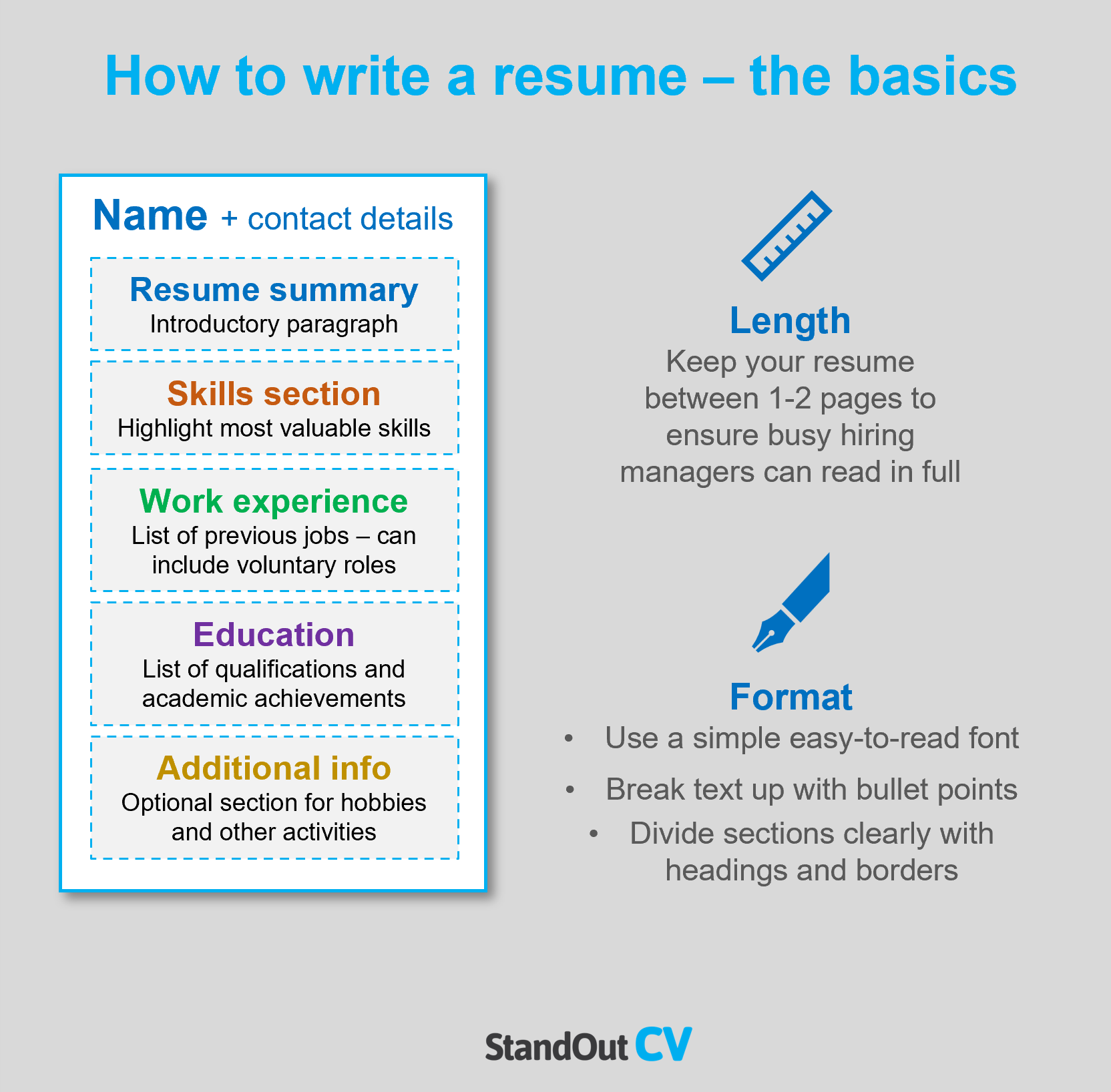 Formatting your resume for success
Length: Think that submitting a 10 page resume will impress recruiters? Unfortunately it won't… Even if you've got tons of experience to brag about, recruiters don't have time to read essays, so keep it brief – around 2 pages is the sweet spot.
Font & readability: Nobody likes to read huge unbroken paragraphs of text – and recruiters are no different. Break your resume text up with bullet points and use a clear simple font.
Layout & Structure: Hiring managers should be able to skim through your resume easily and pinpoint the information they want quickly. To help them do this, organize the page into clear sections with bold headings and dividing borders. The design should be clutter-free and professional-looking, with a calm color scheme.
Photos: You are not obliged to add a photo to your resume in the USA, but it can be a nice way of adding some life to the document.
Quick tip: Achieving a professional look for your resume can be difficult and time-consuming. If you want to create an attractive resume quickly, try our partner's Resume Builder and use one of their eye-catching resume templates.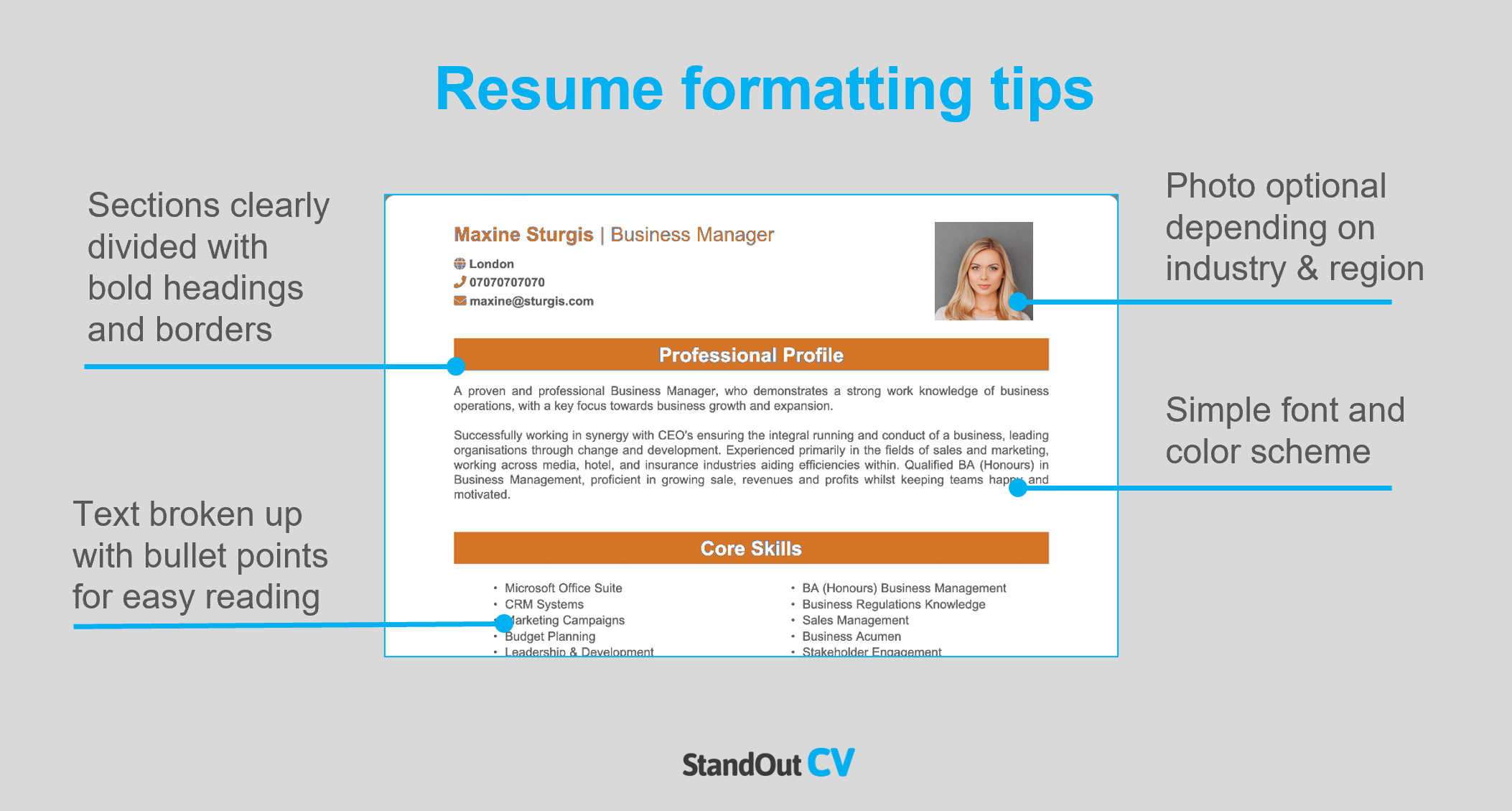 Resume layout
Here's an overview of the sections you should add when writing your resume.
Name and contact details – Stick these details at the top, so they are easy to find.
Resume summary – A punchy paragraph summarizing your skills and knowledge, enticing recruiters to read more of your resume.
Skills section – Short list of your most valuable skills, enabling recruiters to quickly spot your suitability.
Work experience – Showcase your previous employment, starting with your most recent roe and working backwards – voluntary work and college placements can be included if you have no paid experience.
Education – A summary of your most relevant qualifications and academic achievements
Additional info – An optional section for that other attributes that may boost your application, such as hobbies or clubs
Here's what to include in each part of your resume.
Contact Details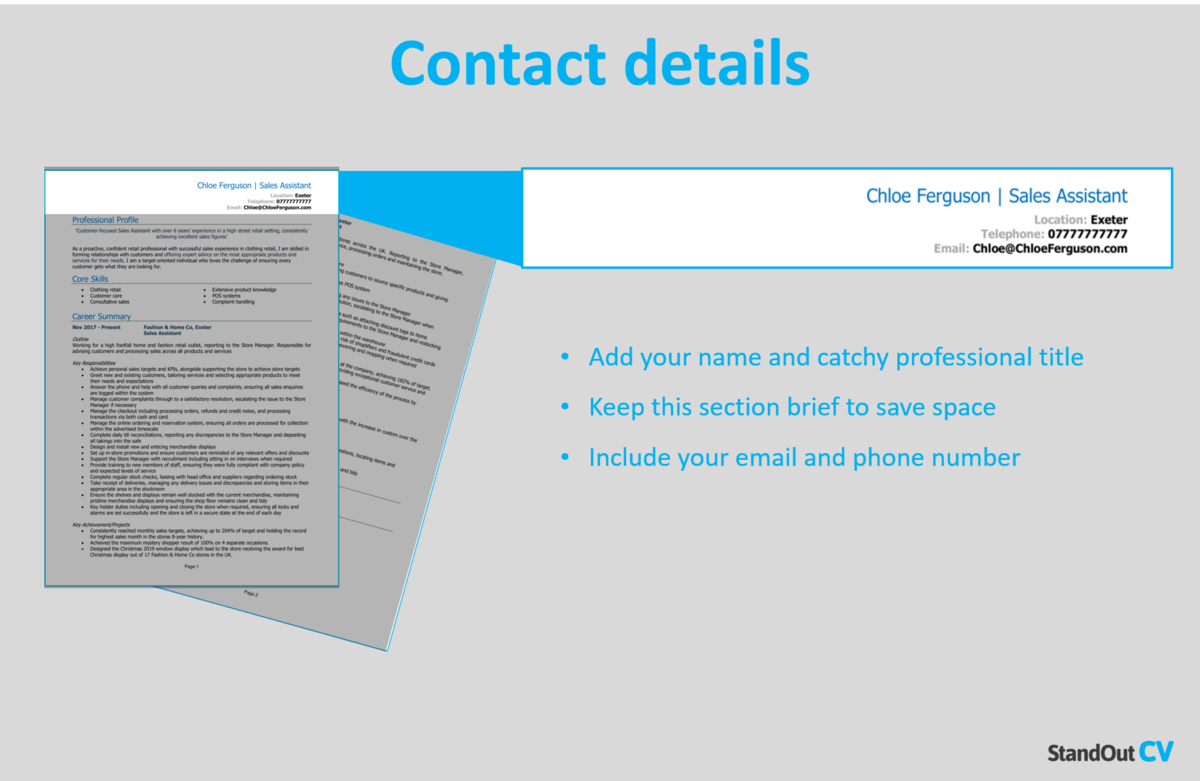 Add your name and contact details to the very top of your resume, making it easy for recruiters to get in touch
Name and profession title
Cell phone number – or another number you can answer quickly
Location – Add your local area such as San Diego or New York – not your full address as that will take up too much space.
Email address – Use your name or close variation – no nicknames from high school.
You can add a link to your LinkedIn profile if you have one – you do not need to include personal details like date of birth or marital status.
SRNA Resume Summary
Now it's time to get into the real content of your resume, starting with the summary.
Your resume summary is a short paragraph at the top of the document, and its jobs is to catch the eye of hiring managers by summarizing all your skills and knowledge that are most important to the roles you are applying for.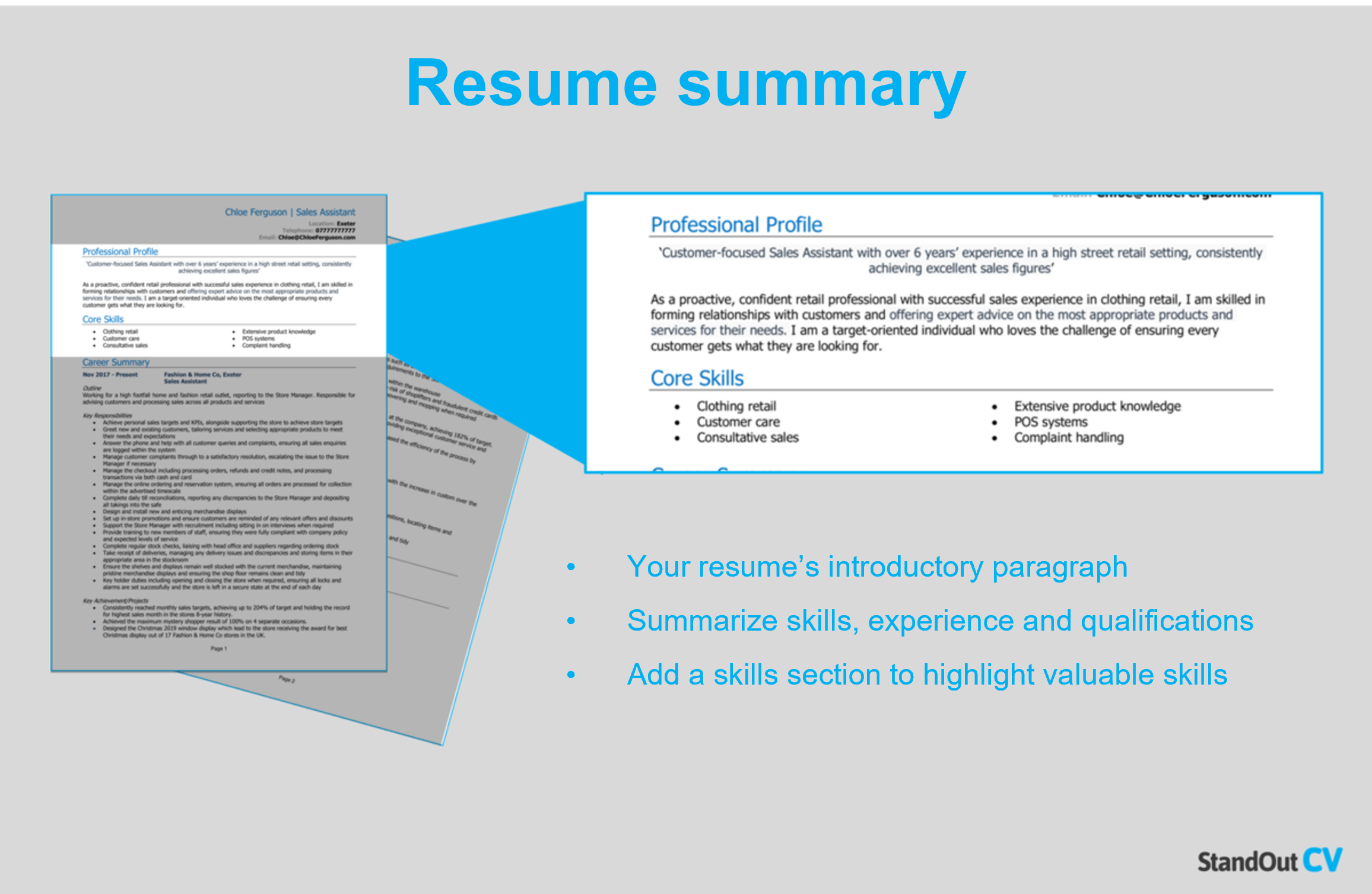 How to create a resume summary that will get you noticed:
Keep it short: Attention spans are short in the job market, so keep your summary brief and high-level at around 4-7 lines – This is just enough to catch the eye of rushed hiring managers.
Tailor to target jobs: Tailor your resume to your target jobs by studying the job description and adding as many matching skills as you can.
Avoid using cliches: You may be a "team player who always give 110%" but generic phrases don't tell employers much about you in reality – stick to factual information.
Example resume summary for SRNA
Dedicated Student Registered Nurse Anesthetist with a predicted graduating GPA of 3.7 and 11 years' experience as a RN specialising in ICU. Accomplished practitioner with exceptional practical ability and demonstrated skill in emergency management. Versatile and detail-oriented individual with specialist experience working on high-risk maternity cases and complex GI surgical procedures.
What to include in your SRNA resume summary?
Summary of experience: What kind of companies have you worked for in the past? And which jobs have you carried out?
Relevant skills: Skills that are highly relevant to SRNA work should be made prominent throughout your summary.
Qualifications: Mention any Student Registered Nurse Anesthetist (SRNA) qualifications that are important to your profession in the summary briefly, to show you are qualified to carry out the role.
Quick tip: Choose from hundreds of pre-written summaries across all industries, and add one to your resume with one-click in our partner's Resume Builder. All written by recruitment experts and easily tailored to suit your unique skillset and style.
Core skills section
Next, you should create a bullet pointed list of your core skills, formatted into 2-3 columns.
Here, you should focus on including the most important skills or knowledge listed in the job advertisement.
This will instantly prove that you're an ideal candidate, even if a recruiter only has time to briefly scan your resume.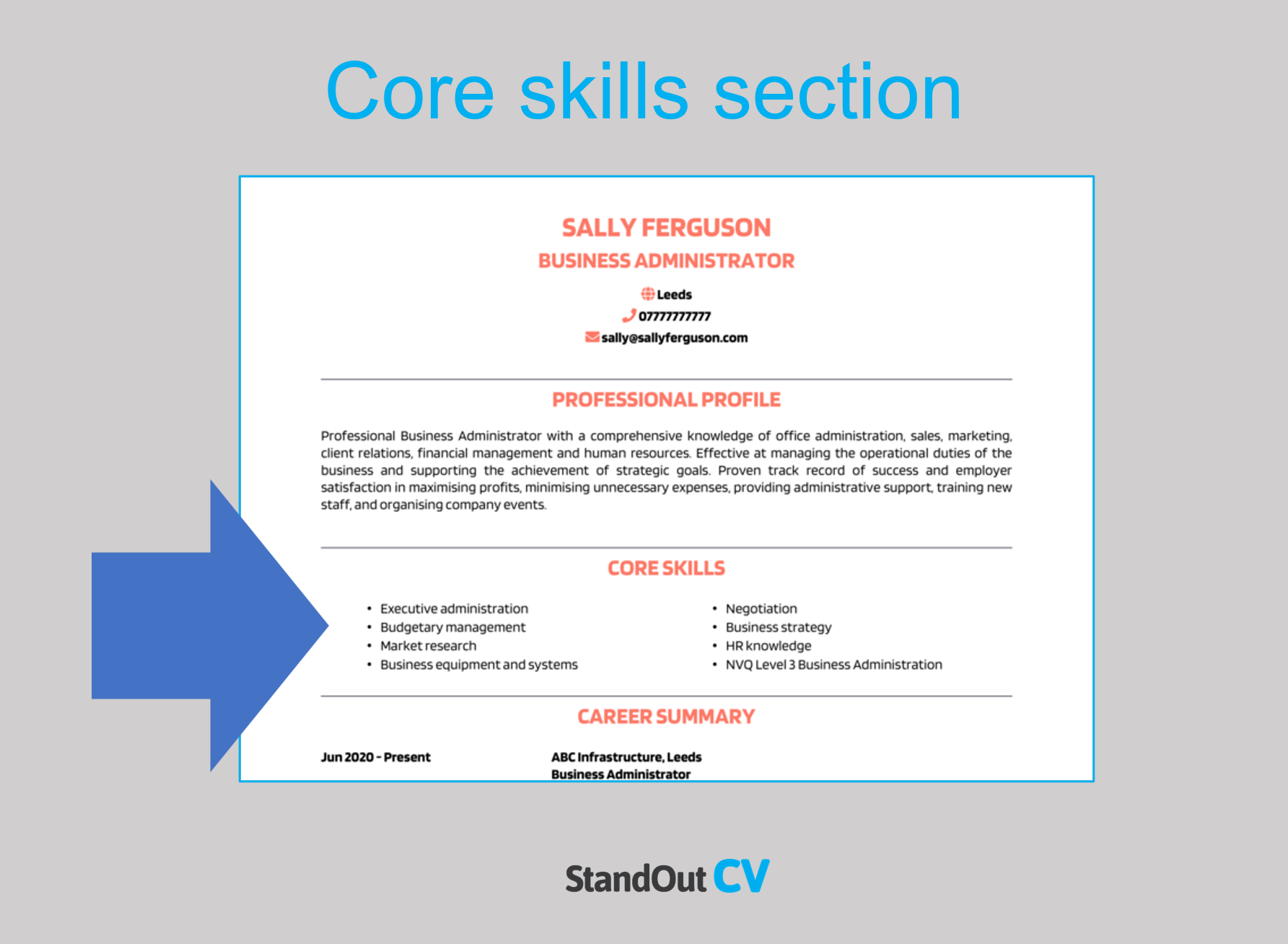 Best skills for your SRNA resume
Pharmacology – Maintaining a solid understanding of pharmacology including drug classifications, mechanisms of action, indications, contraindications, and adverse reactions.
Anatomy and Physiology – Maintaining detailed knowledge of the human body and its physiological systems, including the respiratory, cardiovascular, and nervous systems.
Anesthesia Techniques – Administering various types of anesthesia, including general anesthesia, regional anesthesia, and local anesthesia, using a range of techniques and equipment.
Patient Assessment – Assessing patients prior to administering anesthesia, including performing physical assessments, reviewing medical records, and identifying potential risk factors.
Airway Management – Managing a patient's airway during anesthesia, including performing intubation, maintaining proper oxygenation, and managing potential complications.
Infection Control – Maintaining detailed knowledge of infection control practices, including proper cleaning and sterilization of equipment and supplies, and the use of personal protective equipment.
Clinical Decision Making – Making quick and accurate decisions during high-pressure situations, including managing patient emergencies and complications.
Patient Communication – Communicating effectively with patients, families, and healthcare teams, including providing clear and concise information, active listening, and empathetic communication.
Medical Technology – Using and operating complex medical equipment, including anesthesia machines, patient monitors, and other specialized devices.
Quick tip: Our partner's Resume Builder contains thousands of in-demand skills for every profession that can be added to your resume in seconds – saving you time and greatly improving your chances of landing job interviews and getting hired.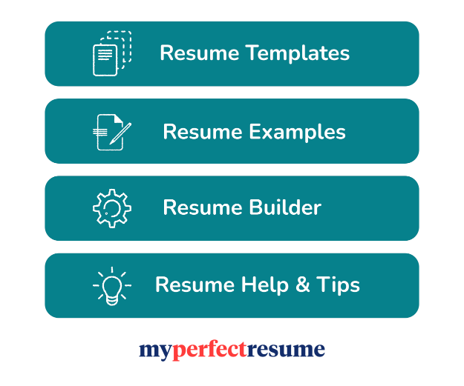 Work experience
So, you've got the recruiter interested with your catchy summary… Great work.
Now it's time to show them the impact you make in the workplace by listing out your previous jobs and what you achieved in each one.
If you have tons of experience, you can condense this part down to the last few years – if you are junior, then you should include as much possible (even volunteering and school work placements)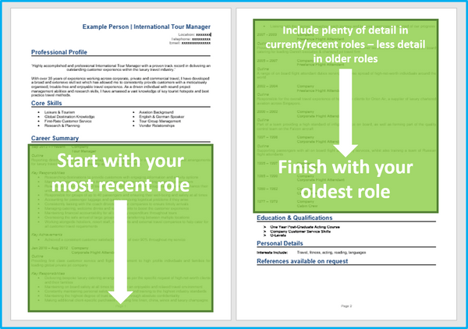 Structuring your jobs
Resume job descriptions contain lots of information, so its crucial to structure them well.
Use the structure below to ensure hiring managers can consume the information easily.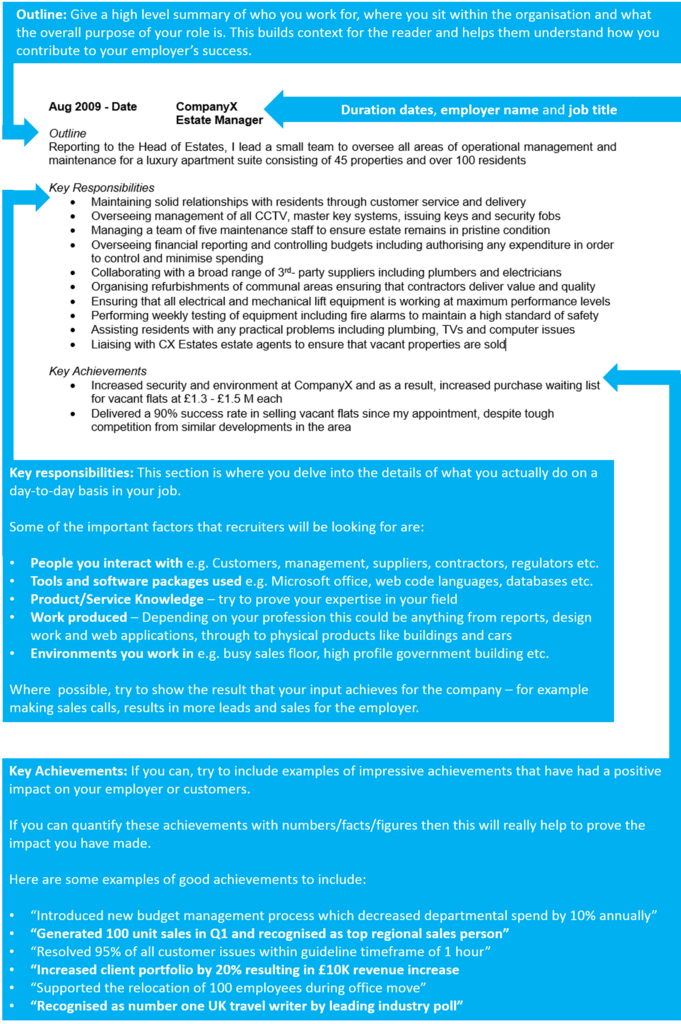 Job outline
Kick off each role with a high-level overview to summarize the focus of the job, what the organization/department does, and how you fit into the bigger picture.
Key responsibilities
List your notable responsibilities in short sharp bullet points to demonstrate your input and how you contributed to the organization's success.
Highlight the skills that are most important to the roles you are applying for.
Key achievements
Round off each job by adding some impressive achievements you made in the role.
Anything you've done that has made a big impact on your employer will make a good impression, think; generating revenue, saving costs, or improving a product.
Quantify your achievements with number where possible e.g. "reduced call wait time by 10%"
Example job for SRNA resume
Outline
Assist and shadow the registered nurse anaesthetists in the surgical team at Portland General Hospital, completing the clinical hours and practical skills procedures required to become a DNAP.
Key Responsibilities
Take comprehensive patient histories and report conclusions and analysis to the CRNA
Assess the patient's pain management needs prior to surgical procedure
Uses Mallo assessment for patency of airways prior to procedure and practice other key practical examination techniques
Catheterize patients and record pre- and post-surgical urine output
Quick tip: Create impressive job descriptions easily in our partner's Resume Builder by adding pre-written job phrases for every industry and career stage.

Education section
Near the end of your resume add your education section
Experienced candidates should keep it brief and focus on professional qualifications – and junior candidates can include high school diplomas, college degrees etc.
Additional information
The bottom of your resume is a place to add any "additional info"
Any other info that didn't fall into any of the previous sections can be added here.
If you have hobbies that are related to your profession or any awards or publications – add them here.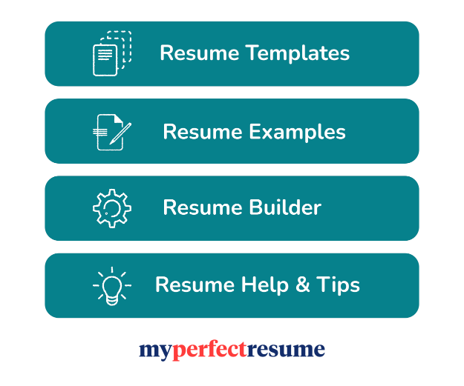 Writing your own SRNA resume
Writing a Student Registered Nurse Anesthetist (SRNA) resume can be challenging but following the steps above will ensure that you land plenty of interviews.
If you want to speed up the process and use an attractive professional template, try out our partner's Resume Builder.
Good luck with your job search!