If you're ready to take the next step in your phlebotomy career, you need to inject some life into your resume and really cell your skills and qualifications.
But how do you go about doing this?
Well, you can start by using our step-by-step guide and entry level phlebotomy resume example to help you write an engaging application.
Contents
| | |
| --- | --- |
| How to write your Entry Level Phlebotomy resume | |

Entry Level Phlebotomy Resume Example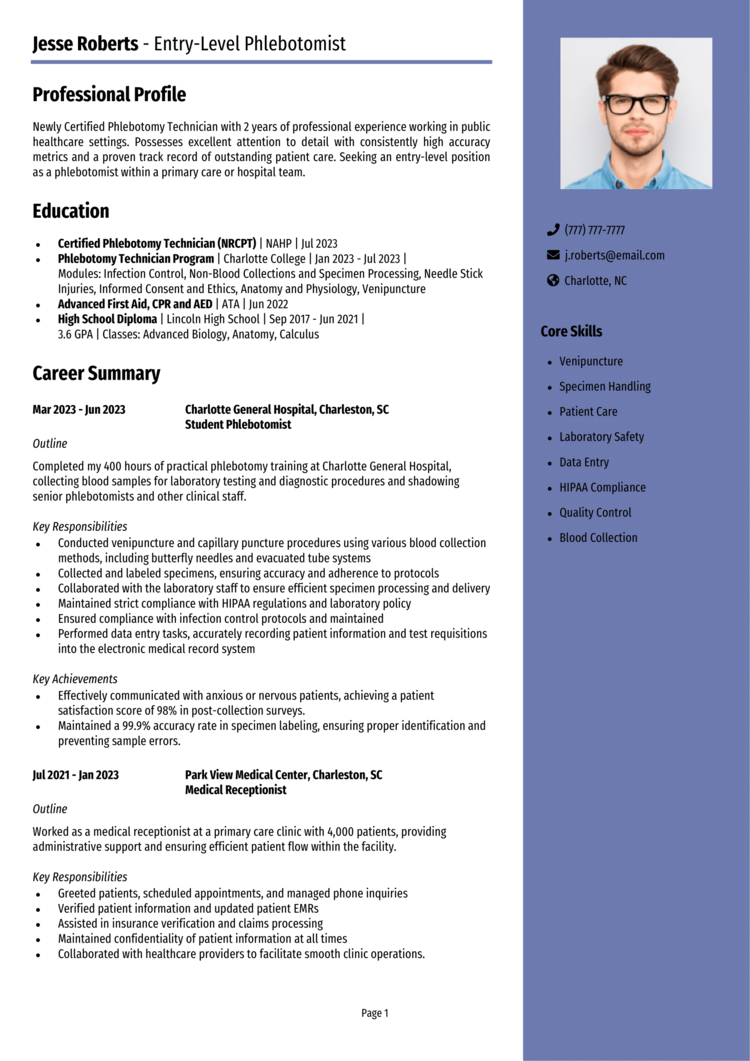 This example Entry Level Phlebotomist resume gives you a general idea of how to structure your own resume, along with the type of content you need to include.
Sticking with this resume format will help you to get noticed by employers and ensure that they can quickly see the benefit of hiring you.
Now, lets walk through a step-by-step guide on how to write your own winning resume.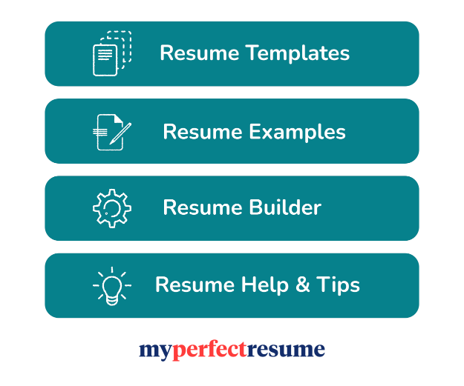 Entry Level Phlebotomy resume layout and format
Formatting and structuring your resume correctly is key to landing job interviews.
Your resume needs to look attractive, but more importantly it needs to be easy for recruiters and hiring managers to read and digest the information.
These tips will help you to do that: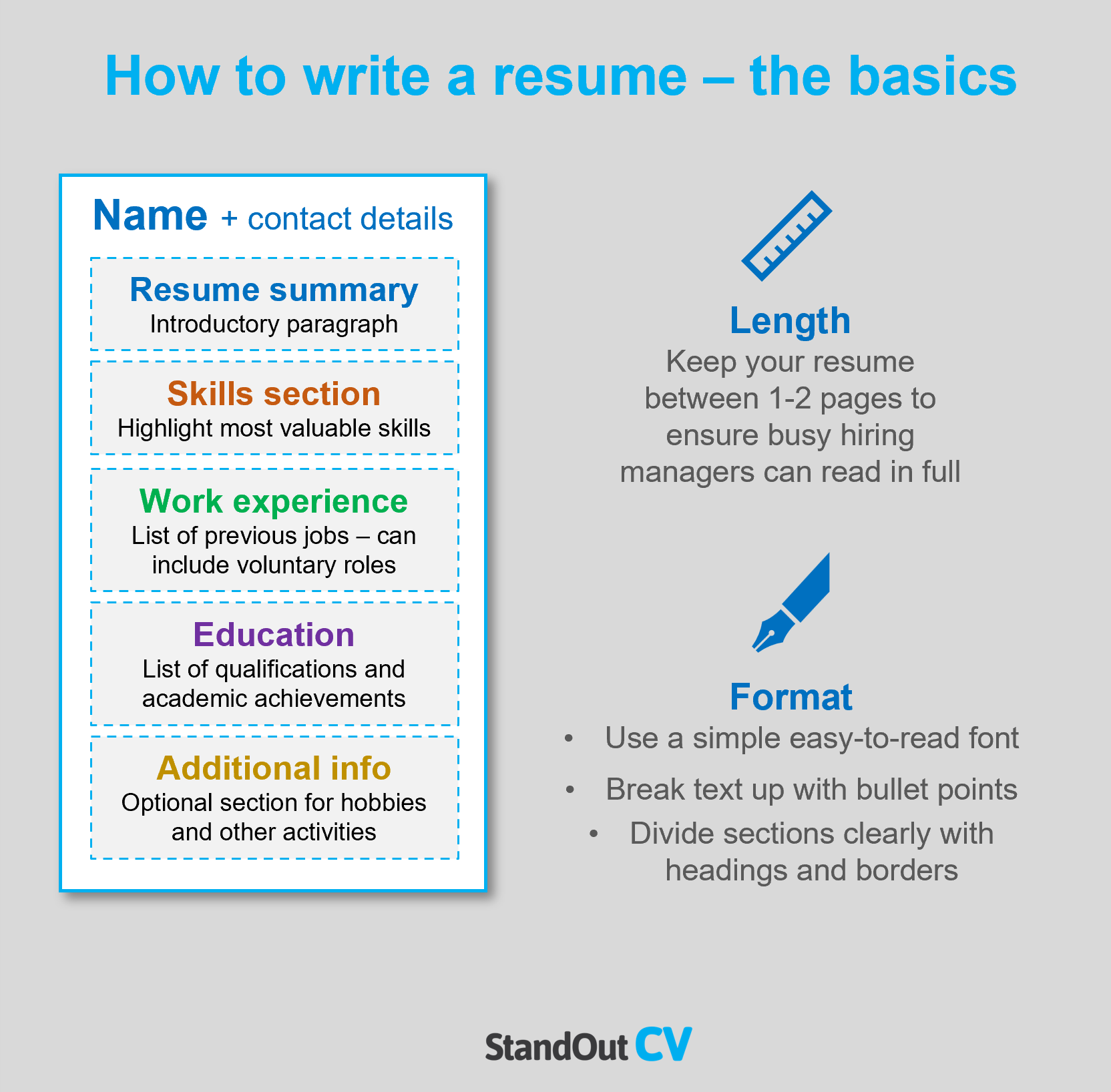 Formatting your resume
Length: To ensure that recruiters will read all of your resume, limit its length to 2 pages – as they someteimes read hundreds of resumes daily.
Font & readability: Simplicity and a pleasant reading experience are crucial if you want to highlight your most valuable skills to recruiters. Use a clear font (avoid fancy ones) and break up the text in your resume with bullet points to ensure information can be easily consumed.
Layout: While creating an attractive resume, it is crucial not to compromise functionality for design. To ensure both, use bold headings and borders to structure the page into clear sections.
Photos: Including a photo on your resume is not obligatory in the United States, but it may be a good idea in some regions and industries where it is customary.
Quick tip: Achieving a professional look for your resume can be difficult and time-consuming. If you want to create an attractive resume quickly, try our partner's Resume Builder and use one of their eye-catching resume templates.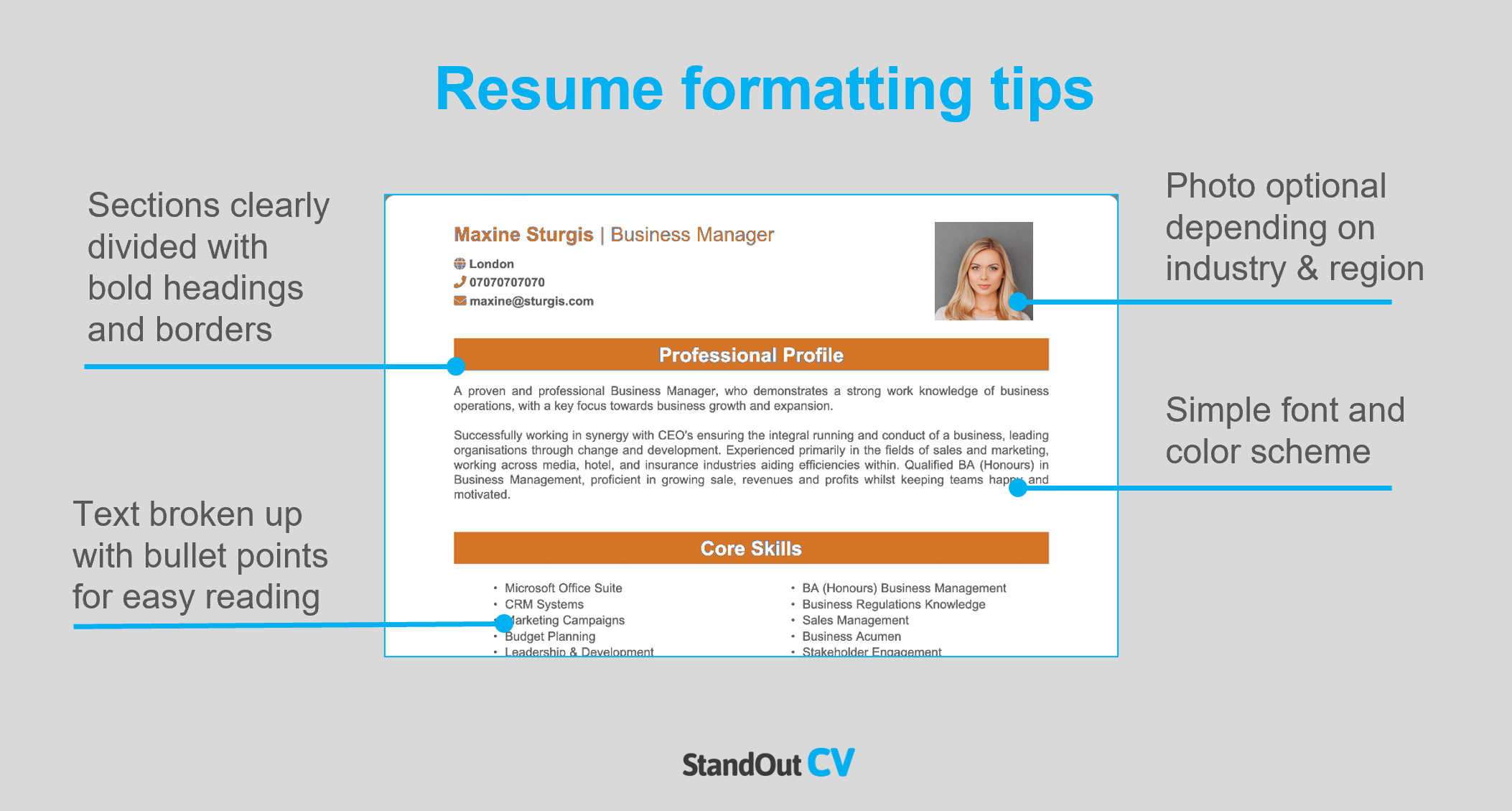 Resume layout
Your resume should include the following sections to give recruiters the information they require:
Name and Contact Details – Place your contact information at the top of your resume to make it easy for employers to get in touch with you.
Resume Summary – Write a brief introduction at the beginning of your resume that summarizes your most important qualifications and highlights why you are the ideal candidate for the job.
Skills Section – Include a concise list of your most relevant and impressive skills to quickly grab the attention of potential employers.
Work Experience – List your previous work experiences in reverse chronological order, including any volunteer work or college placements.
Education – List your educational qualifications and any professional training you have received.
Additional Information – This section is optional, but you can include details about your interests, hobbies, or any other relevant information that can make you stand out from other applicants.
Here's what to add to each section of your Entry Level Phlebotomy resume.
Contact Details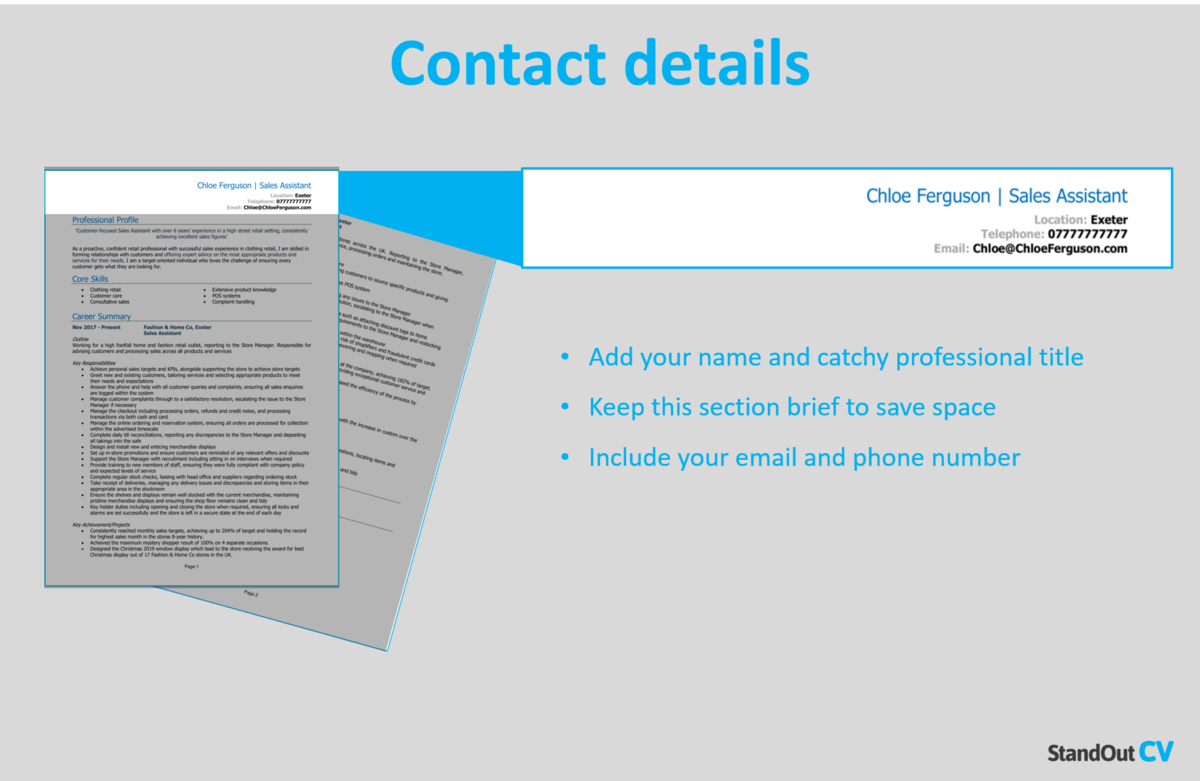 Make it easy for hiring managers to contact you by adding your contact details to the top of your resume.
Keep this section small to save space and include the following.
Name and profession title
Telephone number – Ideally your cell phone so you can answer quickly.
Location – Add your general location such as LA or New York
Email address – Use a professional looking one with no nicknames.
You can add a link to your LinkedIn profile if you have one – you do not need to include personal details like date of birth or marital status.
Entry Level Phlebotomy Resume Summary
The resume summary is a short paragraph at the top of your resume, and it's purpose is to grab recruiter's attention and make sure they keep reading it.
To make your summary work, ensure that you provide a high-level summary of your skills and experience – and tailor it to reflect the requirements of the jobs you are applying for.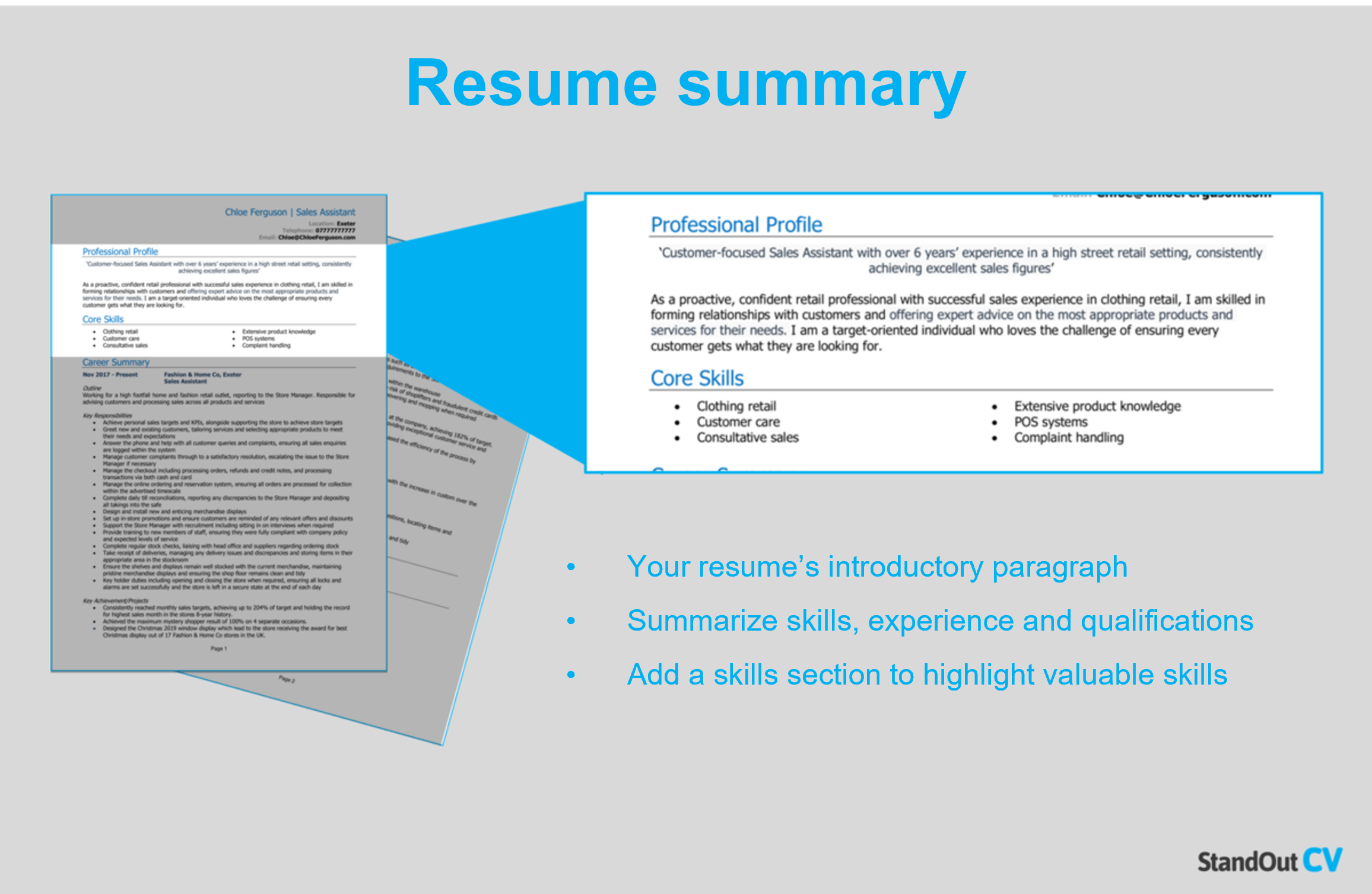 How to create a resume summary that will excite recruiters:
Keep it short: To capture a recruiter's attention and keep them interested in your resume, limit your summary to 4-7 lines as you only have a few seconds to make an impression
Tailor to target jobs: To better align your resume with your target jobs, it's important to scrutinize the job description and identify as many relevant skills as possible to include in your resume.
Avoid using cliches: Recruiters always see cringey cliches like "hardworking guru who works well in a team or individually" – they don't mean much to anyone, so focus your summary on tangible skills and experience.
Entry Level Phlebotomy resume summary example
Newly Certified Phlebotomy Technician with 2 years of professional experience working in public healthcare settings. Possesses excellent attention to detail with consistently high accuracy metrics and a proven track record of outstanding patient care. Seeking an entry-level position as a phlebotomist within a primary care or hospital team.
What to include in your Entry Level Phlebotomy resume summary?
Summary of your experience: Provide a summary of the kind of work you have previously done, along with the benefits you have delivered to the organizations you worked with.
Relevant skills: Incorporate your highly relevant skills for Entry Level Phlebotomy jobs to exhibit your suitability as soon as your resume is opened.
Qualifications: Mention any Entry Level Phlebotomy qualifications that are important to your profession in the summary briefly, to show you are qualified to carry out the role.
Quick tip: Choose from hundreds of pre-written summaries across all industries, and add one to your resume with one-click in our partner's Resume Builder. All written by recruitment experts and easily tailored to suit your unique skillset and style.
Core skills section
Your core skills section, positioned just below your resume summary, provides recruiters with a quick glance at 4-10 of your most in-demand skills.
For Entry Level Phlebotomy jobs, where hiring managers may receive hundreds of applications, this section can help you stand out and immediately grab their attention.
To be effective, this section should consist of 2-3 columns of bullet points that highlight attributes that are highly relevant to the jobs you are targeting.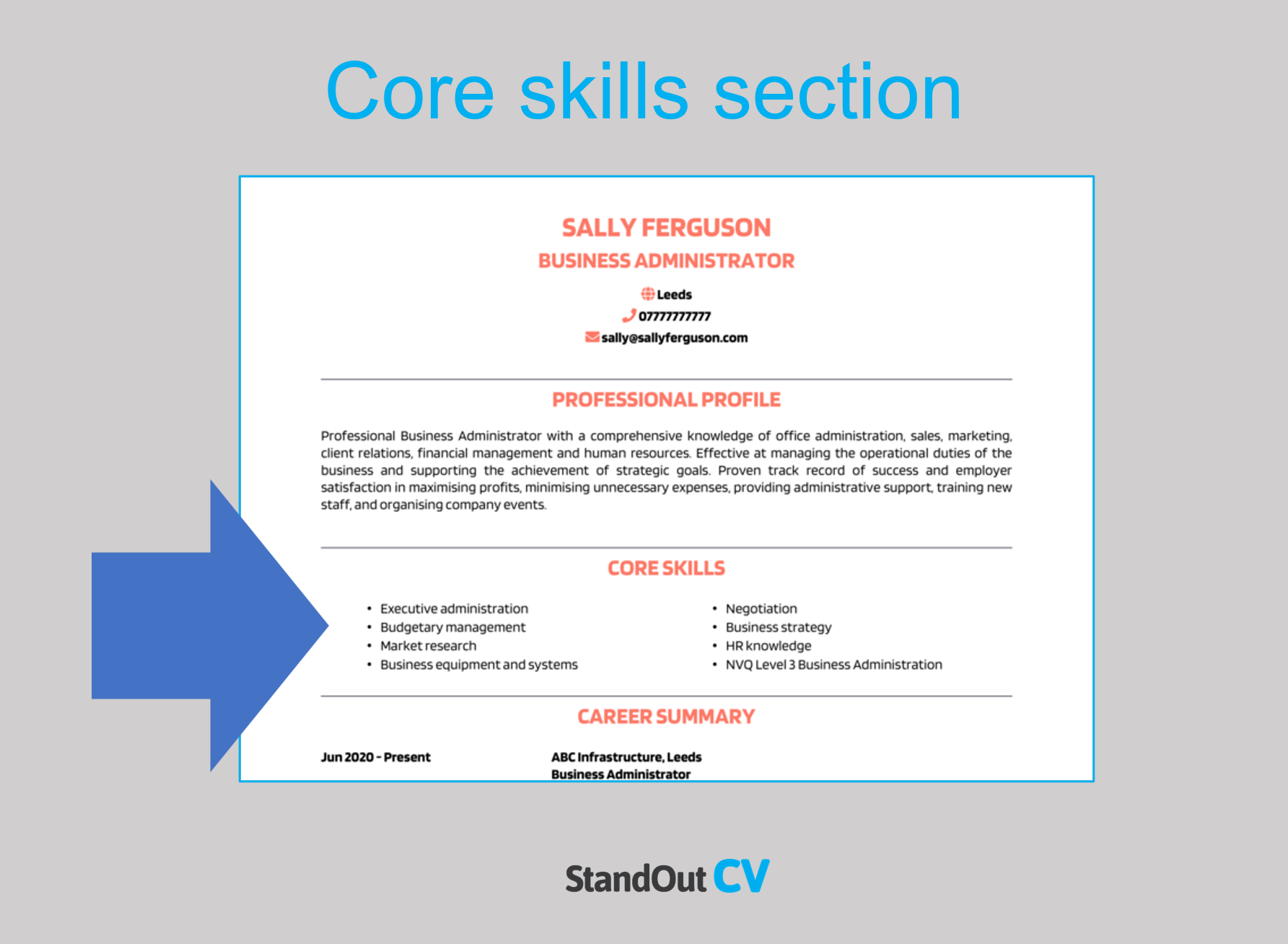 Best skills for your Entry Level Phlebotomy resume
Venipuncture – Performing venipuncture, which is the process of drawing blood from veins for medical testing or donation purposes.
Capillary Puncture – Performing capillary puncture, a technique used to collect blood samples from the fingertip or earlobe.
Medical Terminology – Utilizing knowledge of medical terminology and abbreviations used in the healthcare setting, particularly related to blood tests and laboratory procedures.
Infection Control – Utilizing knowledge of infection control protocols to ensure a safe and sterile environment while performing phlebotomy procedures.
Specimen Handling – Ensuring the proper handling, labeling, and transportation of blood samples to maintain their integrity for accurate testing.
Patient Communication – Explaining the phlebotomy procedure to patients and alleviating any fears or concerns.
Safety Measures – Utilizing knowledge of safety precautions and protocols to prevent accidental needlestick injuries and minimize risk to both patients and phlebotomists.
Medical Record Keeping – Accurately documenting and maintaining patient information and phlebotomy records in compliance with healthcare regulations.
Equipment Maintenance – Maintaining and sanitizing phlebotomy equipment, such as needles, tubes, and tourniquets.
Professionalism, Ethics and Confidentiality – Demonstrating professionalism, reliability, and punctuality in a healthcare setting, including adhering to ethical standards and patient confidentiality.
Quick tip: Our partner's Resume Builder contains thousands of in-demand skills for every profession that can be added to your resume in seconds – saving you time and greatly improving your chances of landing job interviews and getting hired.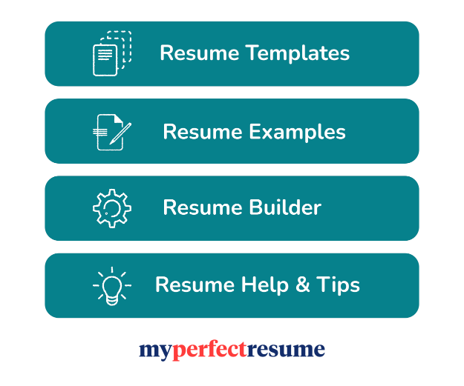 Work experience
Once you've got recruiters interested with your impactful summary, your work experience is where the real detail will lie.
Lay out your previous jobs from current to oldest, detailing what you contributed and achieved in each one.
If you're highly experienced you can cut this section down to your most recent few years of work, but if you are junior you can bulk this up with voluntary work and college placements.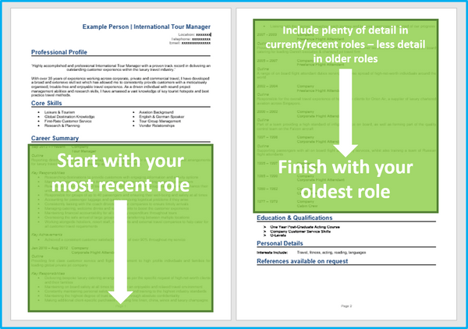 Structuring your jobs
You probably do a lot in your job, so its vital to break all of that information down into a good structure.
Structure your jobs as follows to make it easy for recruiters to skim through and pinpoint the essential info.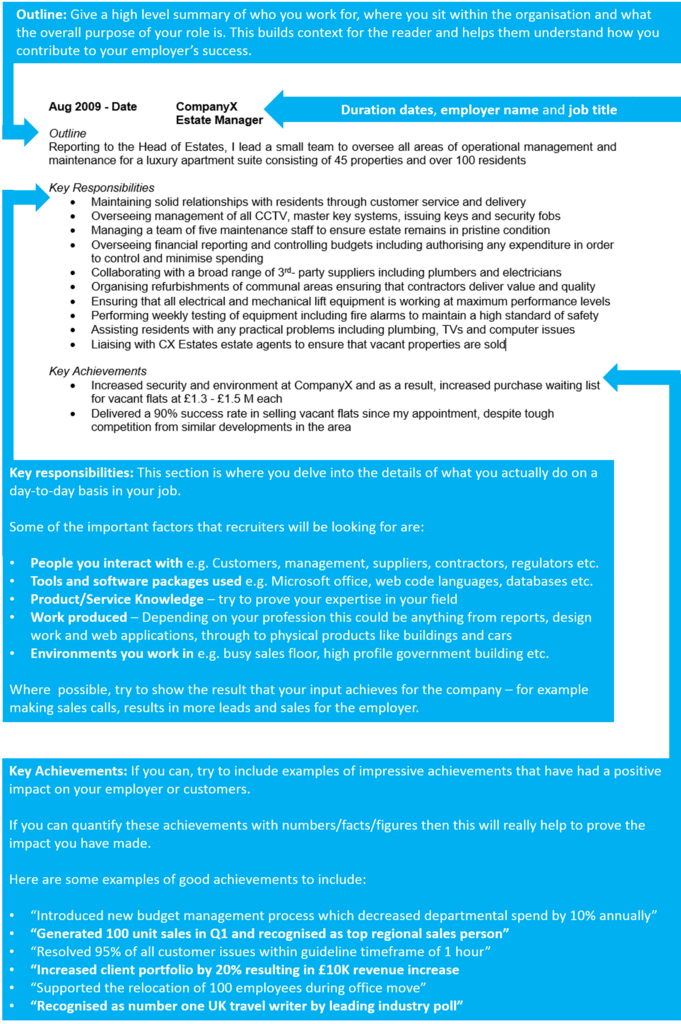 Job outline
To provide context to your jobs, begin each job with a concise summary of the organization, your role within it, and the main objectives of your position.
Key responsibilities
Next, write up a punchy list of your daily duties and responsibilities, using short bullet points.
Describe how you apply your skills and contribute to the running of the employer's business – highlighting skills which are applicable to your target jobs.
Key achievements
Round off each job by adding some impressive achievements you made in the role.
Anything you've done that has made a big impact on your employer will make a good impression, think; generating revenue, saving costs, or improving a product.
Quantify your achievements with number where possible e.g. "reduced call wait time by 10%"
Example job for an Entry Level Phlebotomy resume
Outline
Completed my 400 hours of practical phlebotomy training at Charlotte General Hospital, collecting blood samples for laboratory testing and diagnostic procedures and shadowing senior phlebotomists and other clinical staff.
Key Responsibilities
Conducted venipuncture and capillary puncture procedures using various blood collection methods, including butterfly needles and evacuated tube systems
Collected and labeled specimens, ensuring accuracy and adherence to protocols
Collaborated with the laboratory staff to ensure efficient specimen processing and delivery
Maintained strict compliance with HIPAA regulations and laboratory policy
Quick tip: Create impressive job descriptions easily in our partner's Resume Builder by adding pre-written job phrases for every industry and career stage.

Education section
Nearing the end of your resume, your education/qualifications section should be added.
In a well-structured list, add all of your qualifications and certifications that qualify you to perform a typical Entry Level Phlebotomy role.
If you have plenty of work experience, keep this section brief – if not, add lots of detail to make up for your lack of experience.
Additional information
At the end of your resume, you can add any extra information that might be relevant to the jobs you are applying for.
This could be hobbies, interests, publications, clubs or memberships.
This section is optional and doesn't need to be added if you have nothing more relevant to add.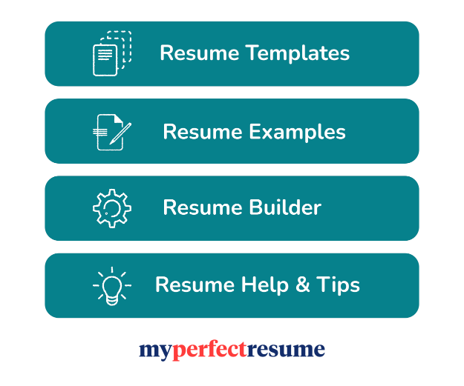 Writing your own winning Entry Level Phlebotomy resume
Writing a Entry Level Phlebotomy resume can be challenging but following the steps above will ensure that you land plenty of interviews.
Good luck with your job search!