Can you use your expertise and strategic thinking to make calculated financial decisions that will drive the company forward?
Then your skills as a CMA could be in high demand right now, provided you can effectively showcase your training and experience on your resume, of course.
But if you're better with numbers than words, we can help. Check out our detailed guide below, complete with a certified management accountant (CMA) resume example.
Contents
| | |
| --- | --- |
| How to write a CMA (Certified Management Accountant) resume | |

CMA Resume Example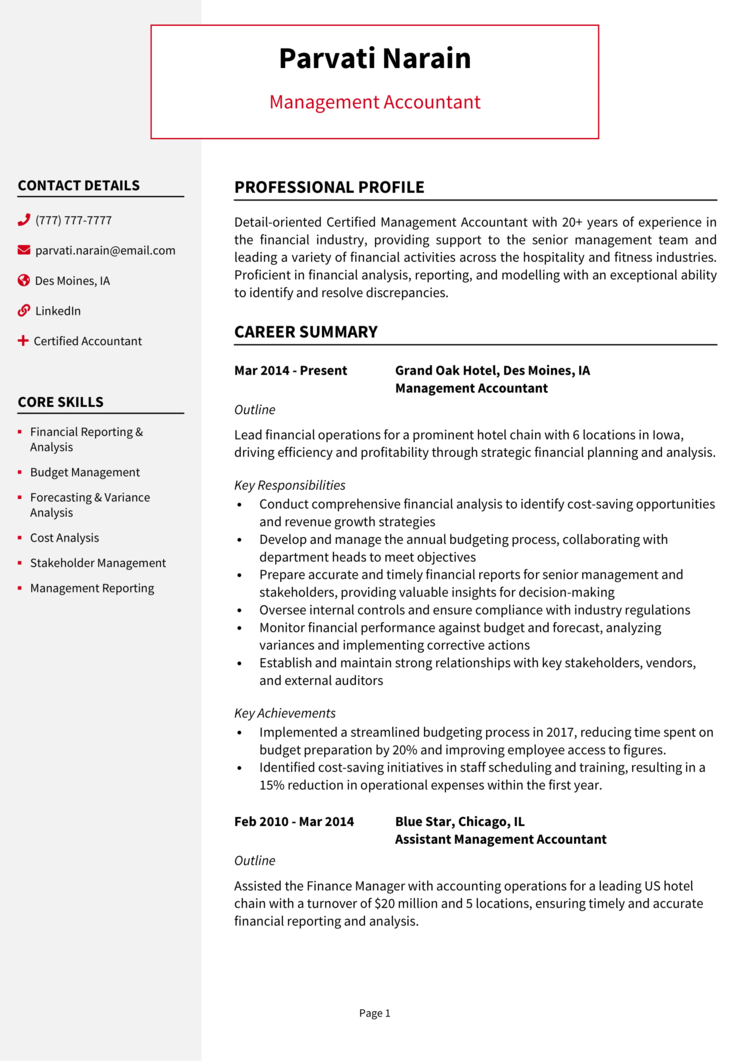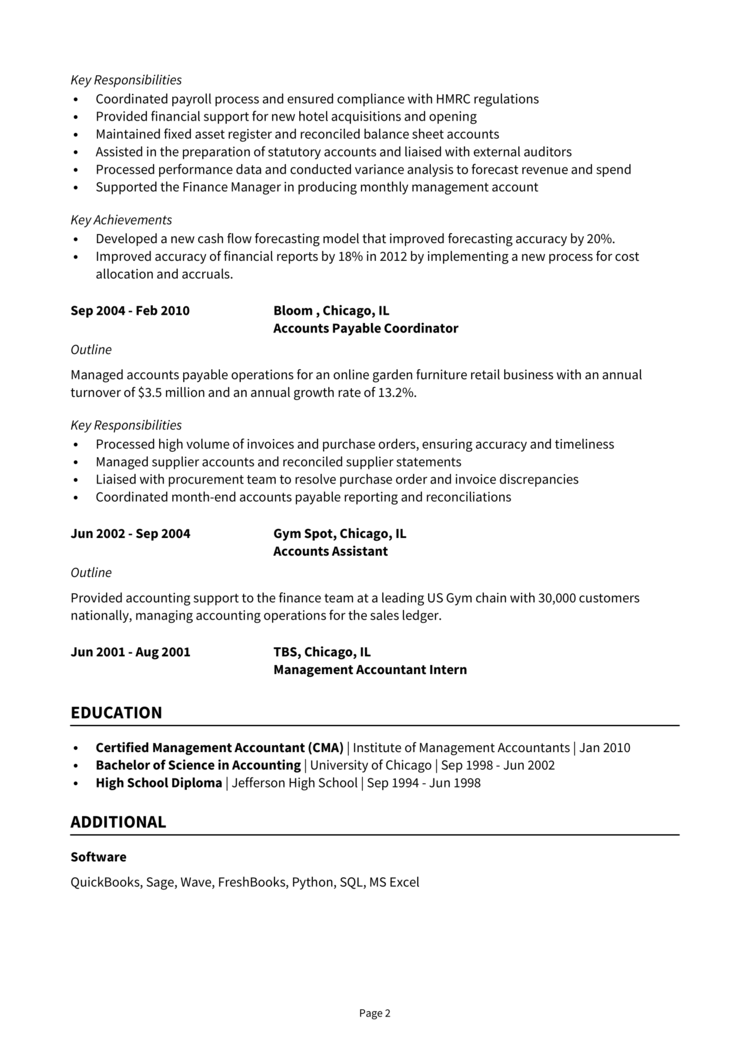 This example CMA (Certified Management Accountant) resume gives you a general idea of how to structure your own resume, along with the type of content you need to include.
Sticking with this resume format will help you to get noticed by employers and ensure that they can quickly see the benefit of hiring you.
Now, lets walk through a step-by-step guide on how to write your own winning resume.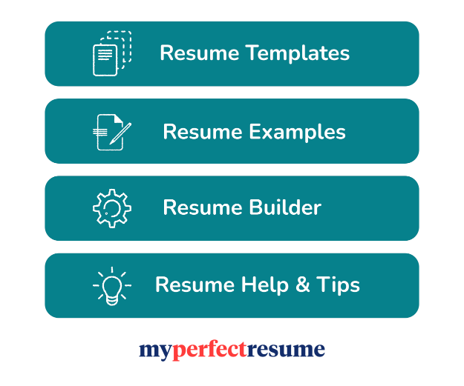 CMA resume layout and format
The format and layout of your resume can make or break its success.
Sure, it's great to pack your resume with lots of impressive skills and knowledge, but if the page is not structured clearly, hiring managers will struggle to find the important stuff!
Above all, your resume should be easy-to-read and professional looking.
Follow these formatting tips to get noticed.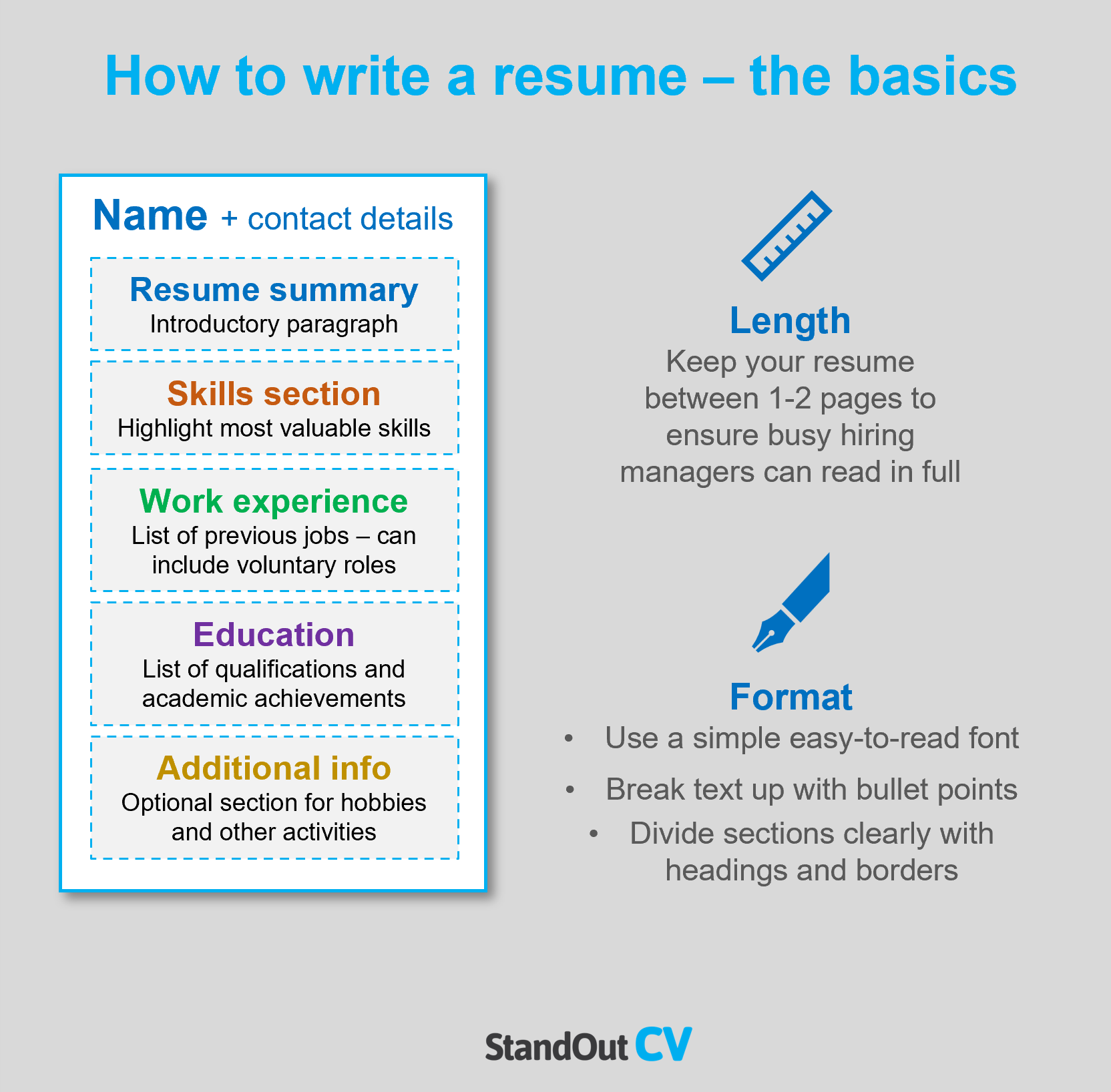 Formatting your resume
Length: To ensure that your resume gets proper attention from recruiters, it is best to keep it at 2 pages or less. Recruiters are often inundated with hundreds of resumes to review on a daily basis, so they want to read each one quickly as possible.
Font & readability: To create a resume that is easily digestible for hiring managers, it's essential to use an uncomplicated font and structure your content with bullet points and short paragraphs.
Layout & Structure: A well-designed resume is not just visually pleasing, but it must also be functional. To achieve a functional design, use bold headings and borders to separate the content into clear sections.
Photos: You are not obliged to add a photo to your resume in the USA, but it can be a nice way of adding some life to the document.
Quick tip: Achieving a professional look for your resume can be difficult and time-consuming. If you want to create an attractive resume quickly, try our partner's Resume Builder and use one of their eye-catching resume templates.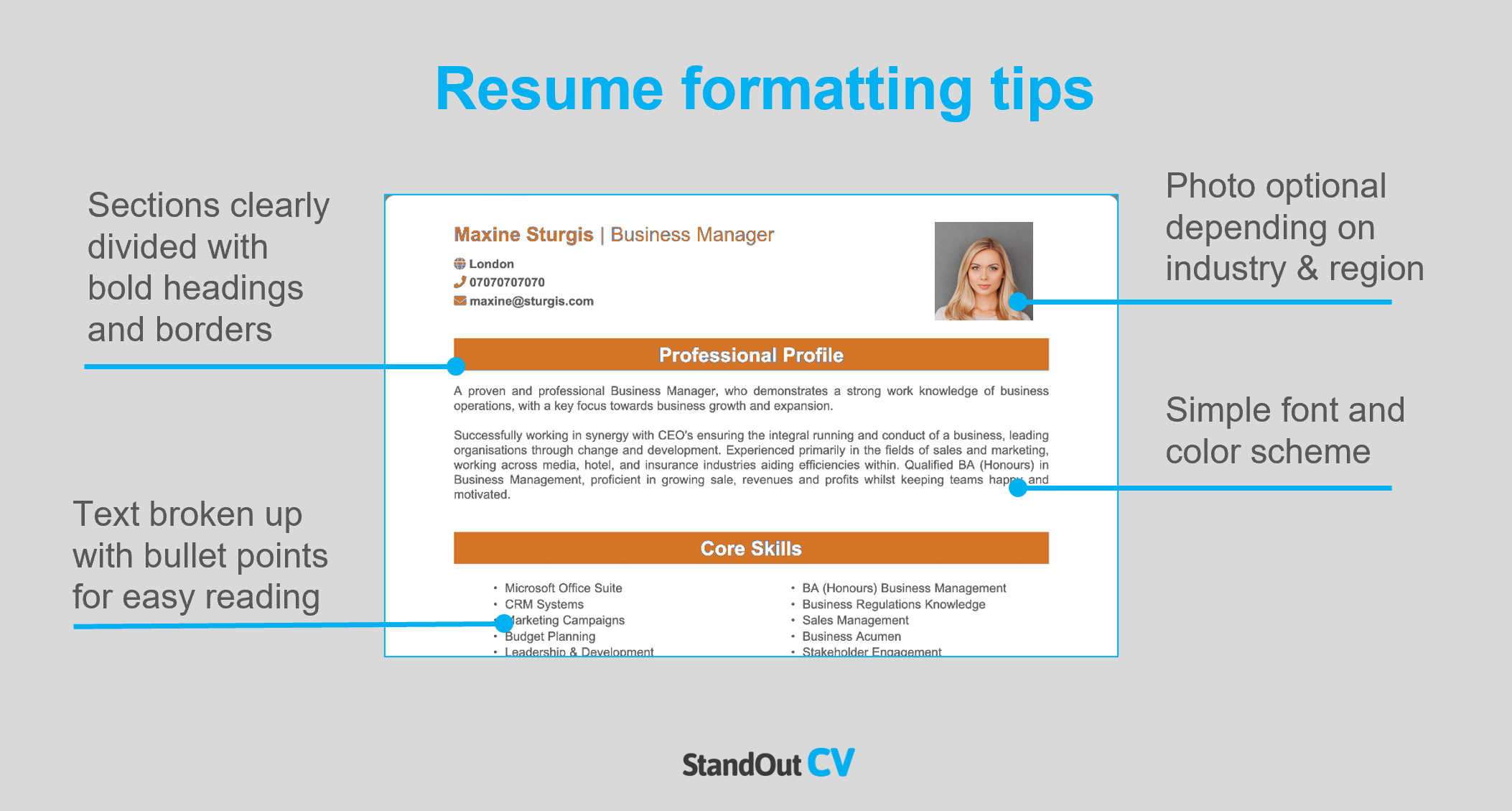 Resume layout
When writing your resume, you should always include the following sections:
Name and Contact Details – Place this information at the top of your resume to make it easy for employers to contact you.
Resume Summary – Write a brief introductory paragraph at the top of your resume summarizing why you are the best candidate for the job.
Skills Section – Create a concise list of your most important skills that can be quickly skimmed over by potential employers.
Work Experience – List your previous jobs in reverse chronological order, including volunteer work and college placements if you have no paid experience.
Education – List your educational qualifications and any professional training you have received.
Additional Information – This is an optional section for including details about hobbies, interests, or any other relevant information that may help distinguish you from other candidates.
Here's what to include in each part of your resume.
Contact Details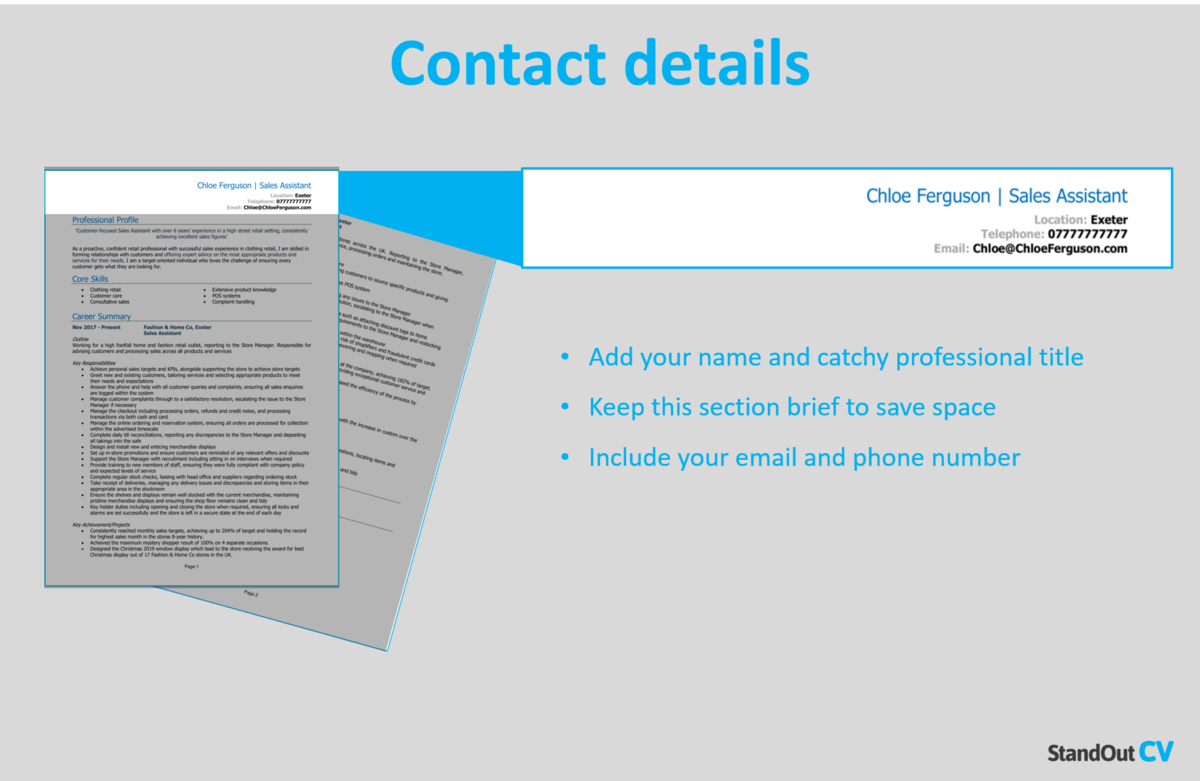 Make it easy for hiring managers to contact you by adding your contact details to the top of your resume.
Keep this section small to save space and include the following.
Name and profession title
Telephone number – Ideally your cell phone so you can answer quickly.
Location – Add your general location such as LA or New York
Email address – Use a professional looking one with no nicknames.
You can add a link to your LinkedIn profile if you have one – you do not need to include personal details like date of birth or marital status.
CMA Resume Summary
Your resume summary is like your introduction to the recruiter or hiring manager – it should grab their attention and leave them eager to read more about you.
Achieve this by writing a snappy overview of your skills, knowledge and what value you can bring to an employer.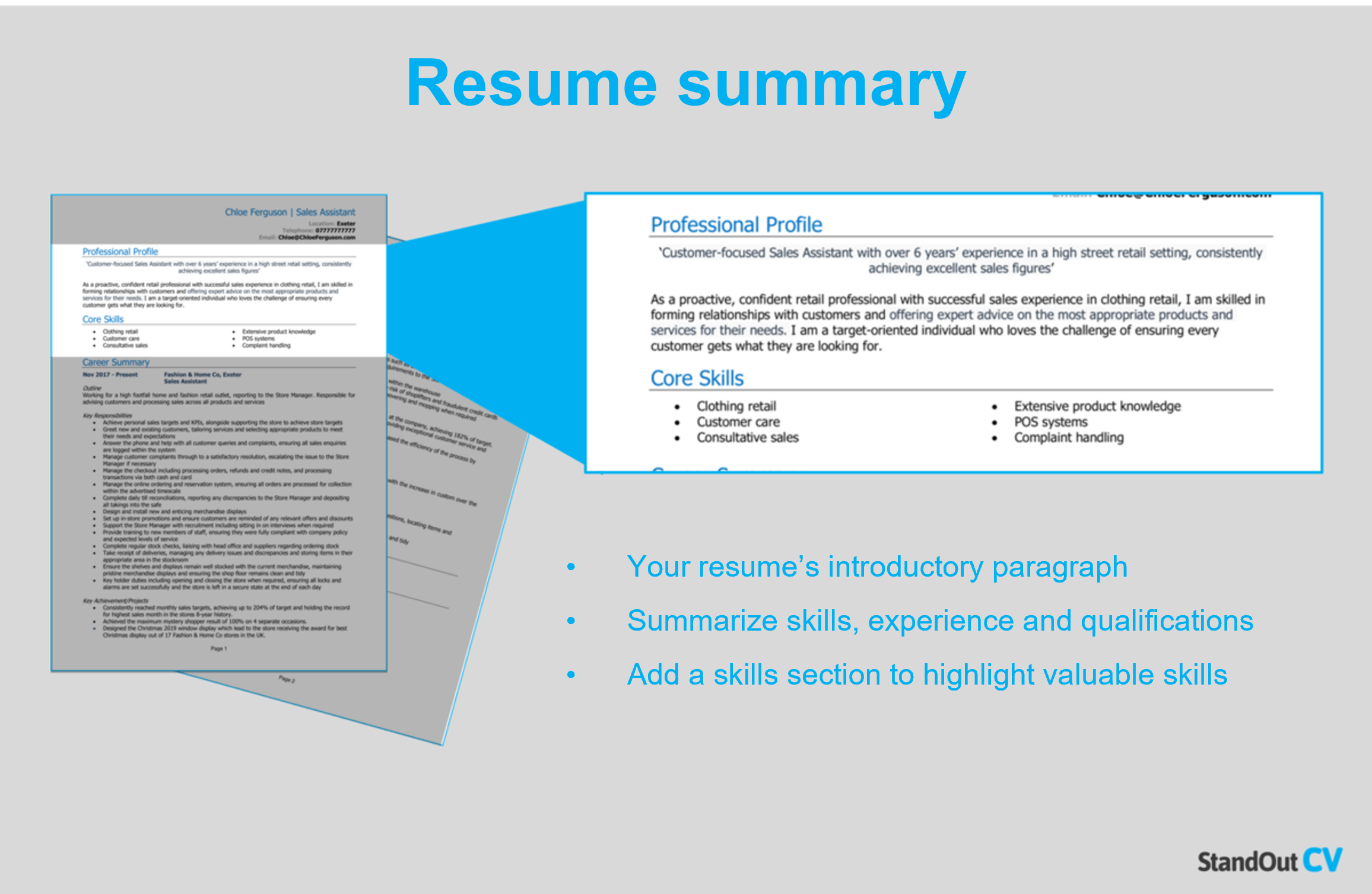 How to create a resume summary that will excite recruiters:
Keep it short: Aim for a short punchy paragraph of 4-7 lines. This is just enough info to showcase why you'd make the perfect hire, without going into excessive detail and overwhelming busy recruiters at such an early stage in the resume.
Tailor to target jobs: Ensure your profile makes an impact by matching it closely to the requirements of the job description, copying as many key terms as possible.
Avoid using cliches: Although you may believe that you're a "team player who always gives 110%," these kinds of cliches don't communicate much about your skills and qualifications to potential employers. It's more effective to stick to factual information in your resume.
CMA resume summary example
Detail-oriented Certified Management Accountant with 20+ years of experience in the financial industry, providing support to the senior management team and leading a variety of financial activities across the hospitality and fitness industries. Proficient in financial analysis, reporting, and modelling with an exceptional ability to identify and resolve discrepancies.
What to include in your CMA resume summary?
Summary of your experience: Provide an overview of the type of work you have done in the past and the impact you have made at previous employers.
Relevant skills: Scatter your most in-demand CMA (Certified Management Accountant) skills through your summary to ensure they are noticed quickly by hiring managers.
Qualifications: If your job requires any qualifications such as a professional course or a college degree, mention it briefly in your summary.
Quick tip: Choose from hundreds of pre-written summaries across all industries, and add one to your resume with one-click in our partner's Resume Builder. All written by recruitment experts and easily tailored to suit your unique skillset and style.
Core skills section
Your core skills section, positioned just below your resume summary, provides recruiters with a quick glance at 4-10 of your most in-demand skills.
For CMA jobs, where hiring managers may receive hundreds of applications, this section can help you stand out and immediately grab their attention.
To be effective, this section should consist of 2-3 columns of bullet points that highlight attributes that are highly relevant to the jobs you are targeting.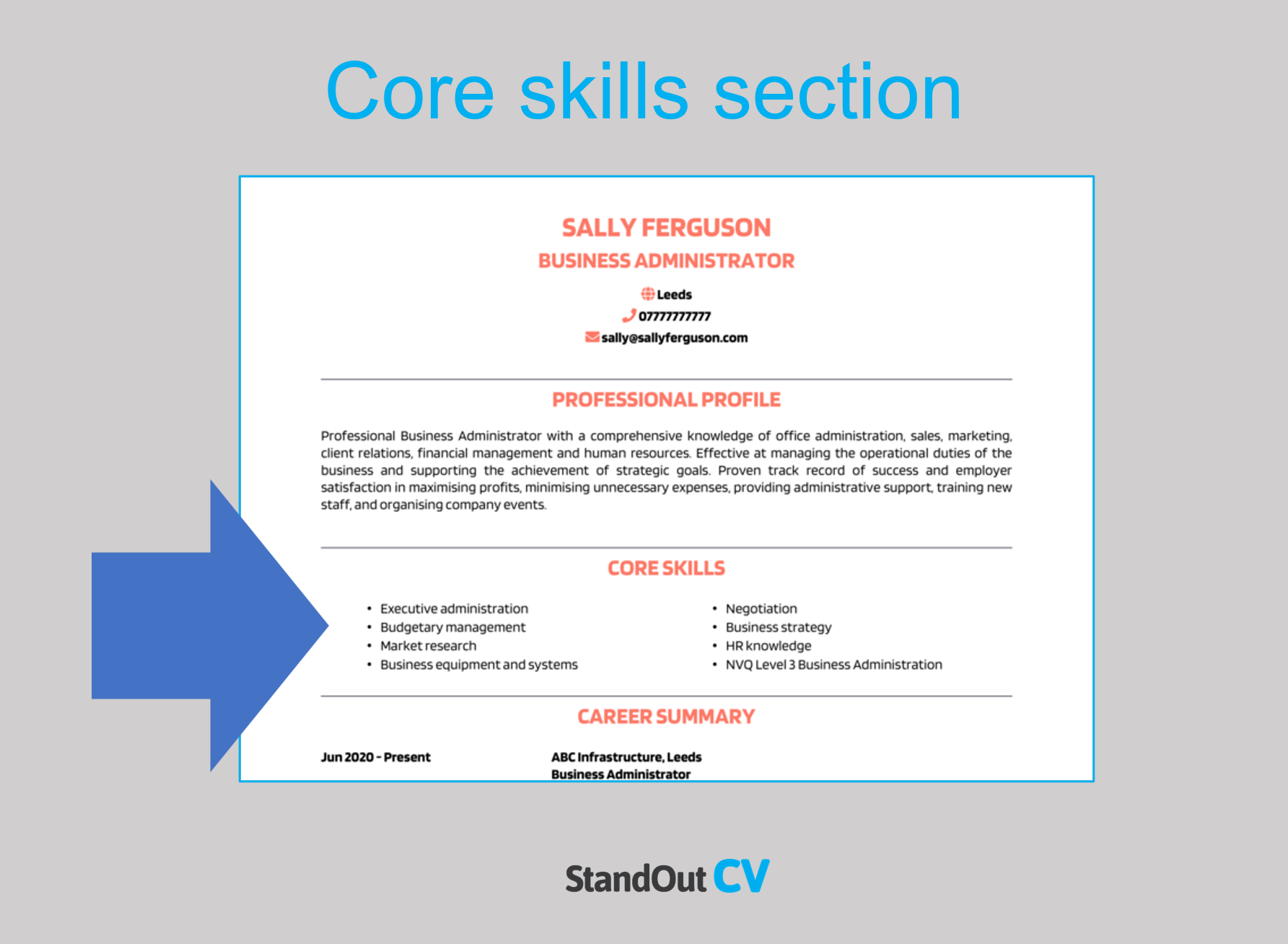 Best skills for your CMA resume
Financial Analysis – Analzying financial statements, identifying trends, and making strategic recommendations based on the financial data.
Cost Accounting – Calculating and analyzing product costs, including direct materials, labor, and overhead, to support pricing decisions and cost control.
Budgeting and Forecasting – Developing budgets, forecasting financial performance, and monitoring actual results against planned targets.
Financial Planning and Analysis – Developing financial models, conducting financial planning, and performing variance analysis to support strategic decision-making.
Performance Measurement – Utilizing knowledge of key performance indicators (KPIs) to develop and implement metrics to evaluate and monitor organizational performance.
Risk Management – Utilizing knowledge of risk assessment techniques to develop and implement risk management strategies to mitigate potential financial risks.
Internal Controls – Utilizing knowledge of internal control frameworks to design and implement effective internal control systems to safeguard assets and ensure compliance.
Strategic Management – Understanding business strategy, aligning financial goals with organizational objectives, and contributing to strategic planning processes.
Data Analysis and Reporting – Utilizing data analysis tools and software to extract insights, generate reports, and present information in a clear and concise manner.
Ethical Conduct – Adhering to professional and ethical standards in financial management, including confidentiality, integrity, and objectivity.
Quick tip: Our partner's Resume Builder contains thousands of in-demand skills for every profession that can be added to your resume in seconds – saving you time and greatly improving your chances of landing job interviews and getting hired.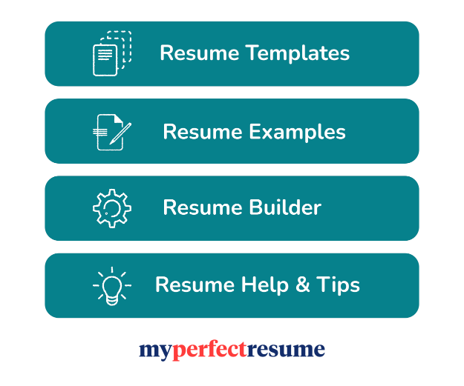 Work experience
Once you've hooked the hiring manager with your summary, you can really blow them away with you work experience.
List your previous jobs from newest to oldest to show the impact you made at each organization.
If you have years of experience, you can leave out some of the older jobs, and if you have little/no experience, you can bulk this section up with voluntary work and college placements.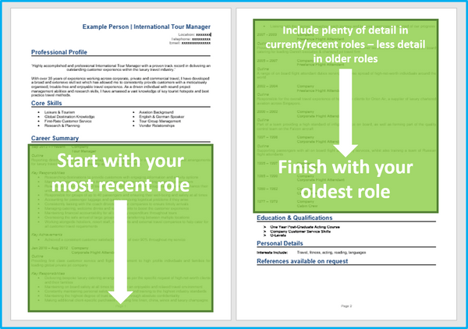 Structuring your jobs
Resume job descriptions contain lots of information, so its crucial to structure them well.
Use the structure below to ensure hiring managers can consume the information easily.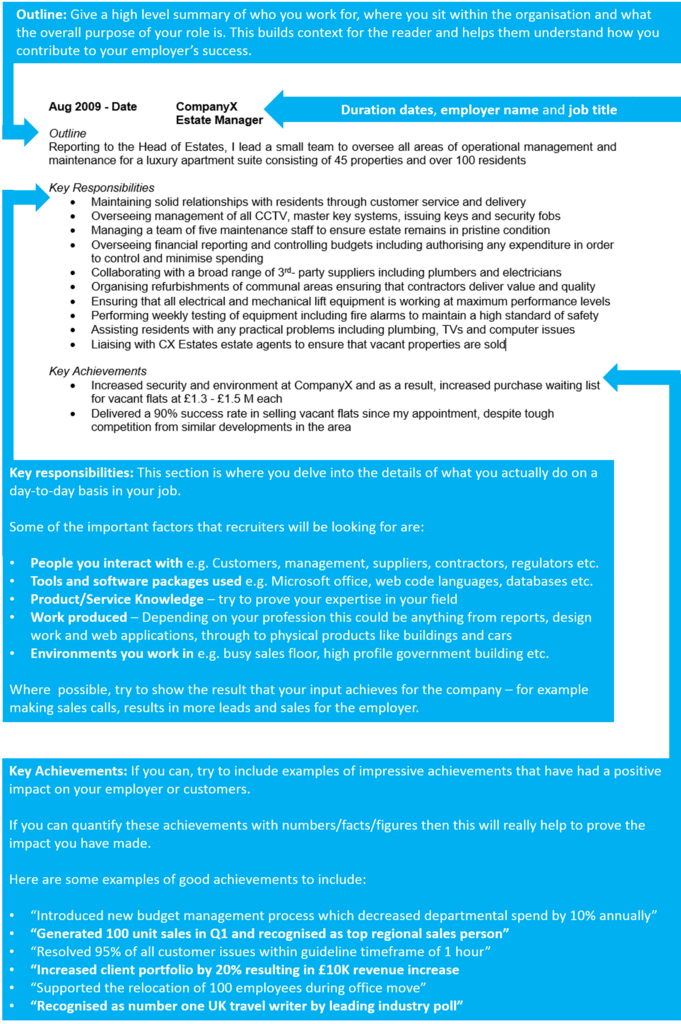 Job outline
Start with a 1-2 sentence outline of the role, summarizing what the goal of your position was, who you reported to (or managed) and the type of organization you worked for.
Key responsibilities
List your notable responsibilities in short sharp bullet points to demonstrate your input and how you contributed to the organization's success.
Highlight the skills that are most important to the roles you are applying for.
Key achievements
Round off each job by adding some impressive achievements you made in the role.
Anything you've done that has made a big impact on your employer will make a good impression, think; generating revenue, saving costs, or improving a product.
Quantify your achievements with number where possible e.g. "reduced call wait time by 10%"
Example job for CMA resume
Outline
Lead financial operations for a prominent hotel chain with 6 locations in Iowa, driving efficiency and profitability through strategic financial planning and analysis.
Key Responsibilities
Conduct comprehensive financial analysis to identify cost-saving opportunities and revenue growth strategies
Develop and manage the annual budgeting process, collaborating with department heads to meet objectives
Prepare accurate and timely financial reports for senior management and stakeholders, providing valuable insights for decision-making
Oversee internal controls and ensure compliance with industry regulations
Quick tip: Create impressive job descriptions easily in our partner's Resume Builder by adding pre-written job phrases for every industry and career stage.

Education section
Near the end of your resume add your education section
Experienced candidates should keep it brief and focus on professional qualifications – and junior candidates can include high school diplomas, college degrees etc.
Additional information
If you have anything else to add which is relevant to the jobs you are applying for, the additional info section is the place to add it.
Perhaps you have a hobby which involves relevant skills, or maybe you have some awards or publications worth mentioning.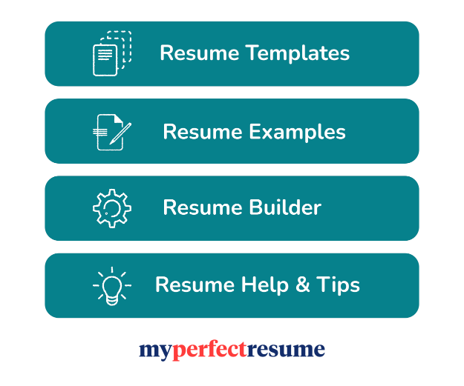 Writing your own winning CMA resume
By tailoring your resume to the specific job and industry you are targeting and ensuring that it effectively communicates your professional value, you can position yourself as a top candidate for all CMA (Certified Management Accountant) positions.
Good luck with your job search!