Do you want to serve customers and help them to find the right products?
If you know how to make recommendations, offer great service, and handle customer queries, you could be the perfect store clerk.
But in order to land the role, you need an application that effectively sells your skills. We can help you to create just that with our handy guide and store clerk resume example below.
Contents
| | |
| --- | --- |
| How to write your Store Clerk resume | |

Store Clerk Resume Example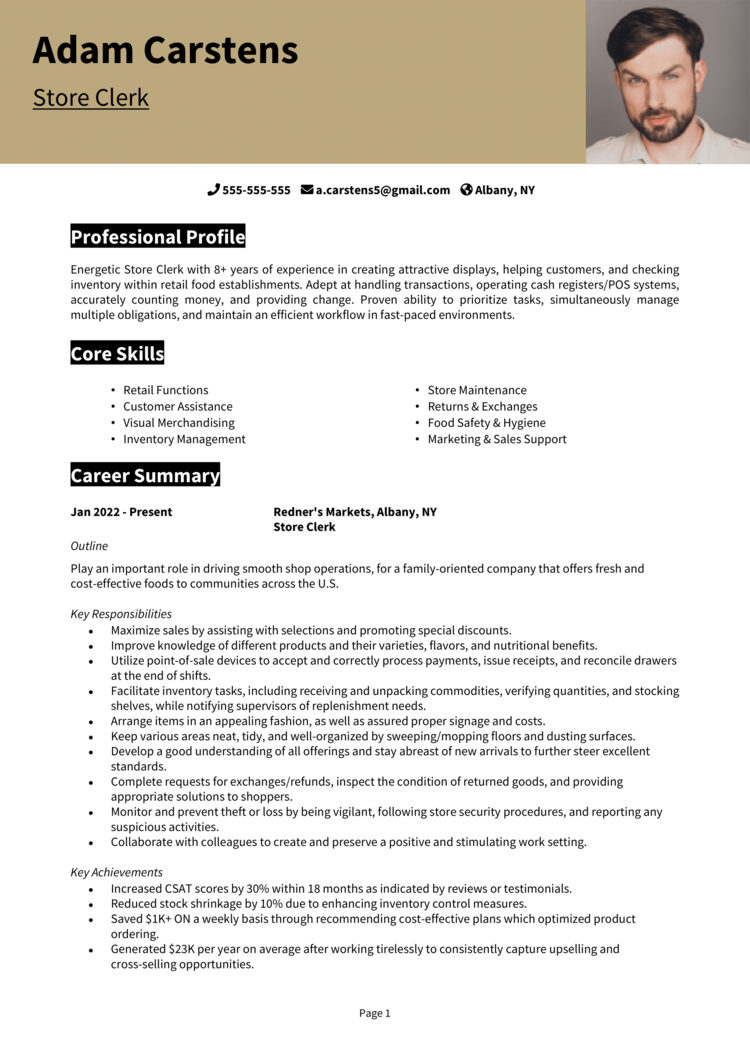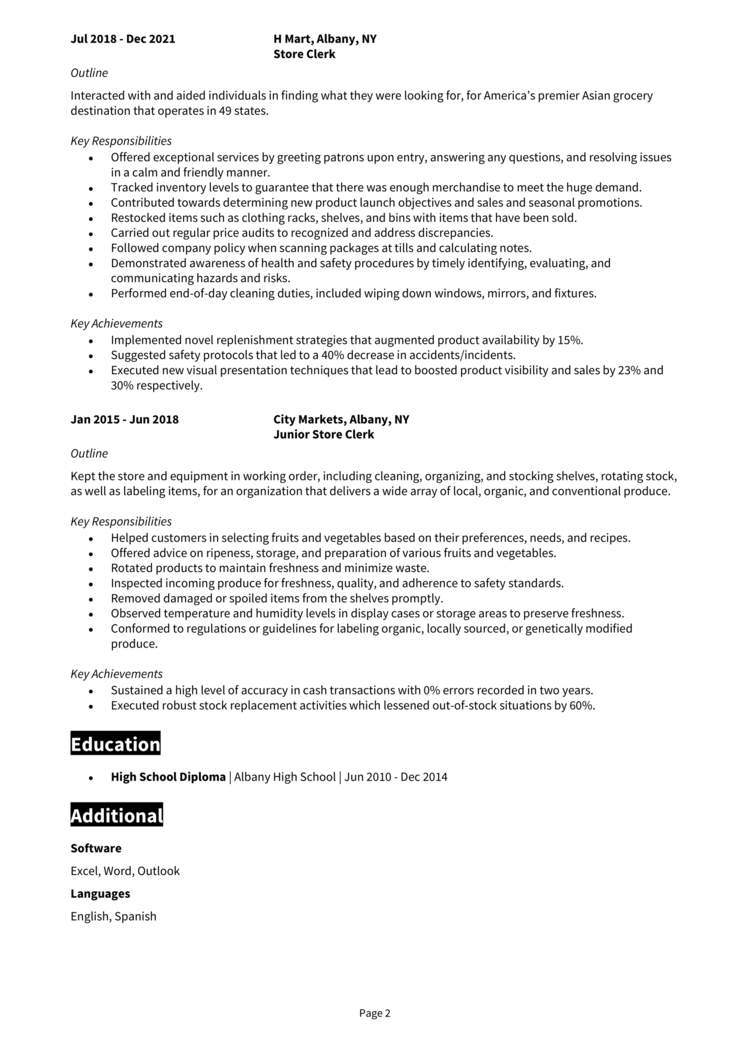 This Store Clerk resume example gives you a good idea of how a good Store Clerk resume should look and read.
The information is presented professionally and the content is well structured to ensure that time-strapped recruiters and hiring managers can find the important skills and knowledge quickly.
Refer to this example as you write your own resume.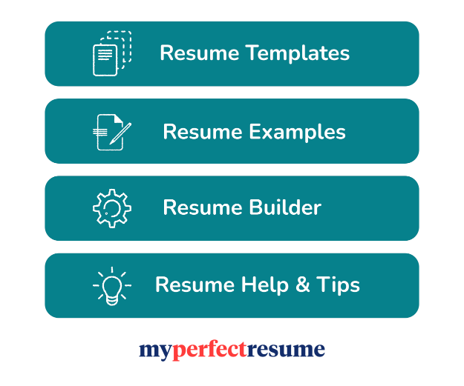 Store Clerk resume layout and format
Formatting is often overlooked when writing resume, but it's a crucial element of it"s success.
Creating a document that not only looks good, but is easily comprehended, is the key to gaining and holding the attention of busy hiring managers.
Use these formatting tips for best results.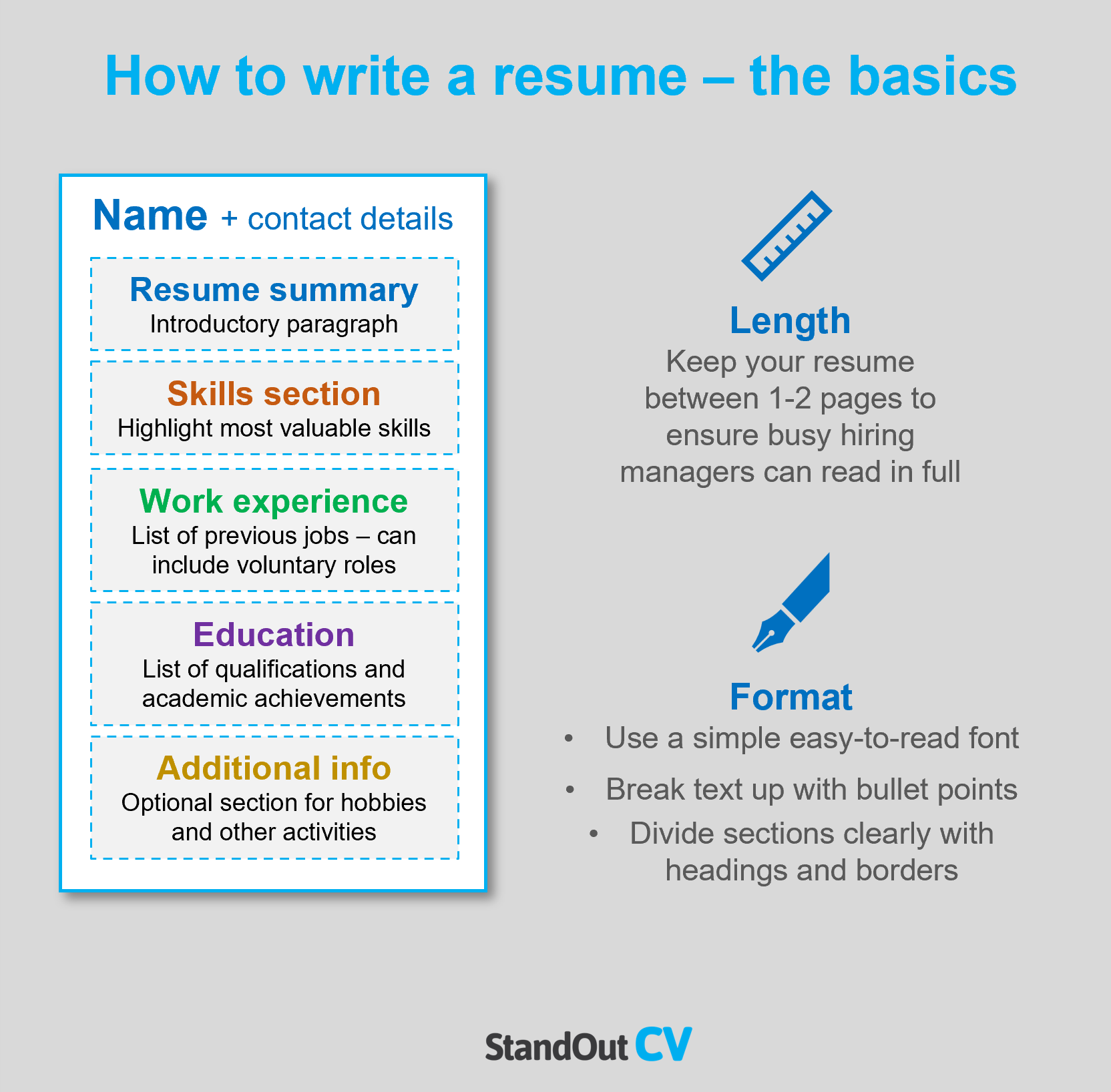 Formatting your resume
Length: To ensure that your resume gets proper attention from recruiters, it is best to keep it at 2 pages or less. Recruiters are often inundated with hundreds of resumes to review on a daily basis, so they want to read each one quickly as possible.
Font & readability: Complex fonts are a readers' worst nightmare and will leave recruiters struggling to understand your message. Use a clear simple lean font in a color that stands out against the page, and break your text up with bullet points to make the content easily digestible.
Layout: When it comes to designing your resume, it's essential to make it visually appealing, but it's equally important not to overlook functionality. To achieve this, you should organize the page into clear sections using bold headings and borders.
Photos: Including a photo on your resume is not obligatory in the United States, but it may be a good idea in some regions and industries where it is customary.
Quick tip: Achieving a professional look for your resume can be difficult and time-consuming. If you want to create an attractive resume quickly, try our partner's Resume Builder and use one of their eye-catching resume templates.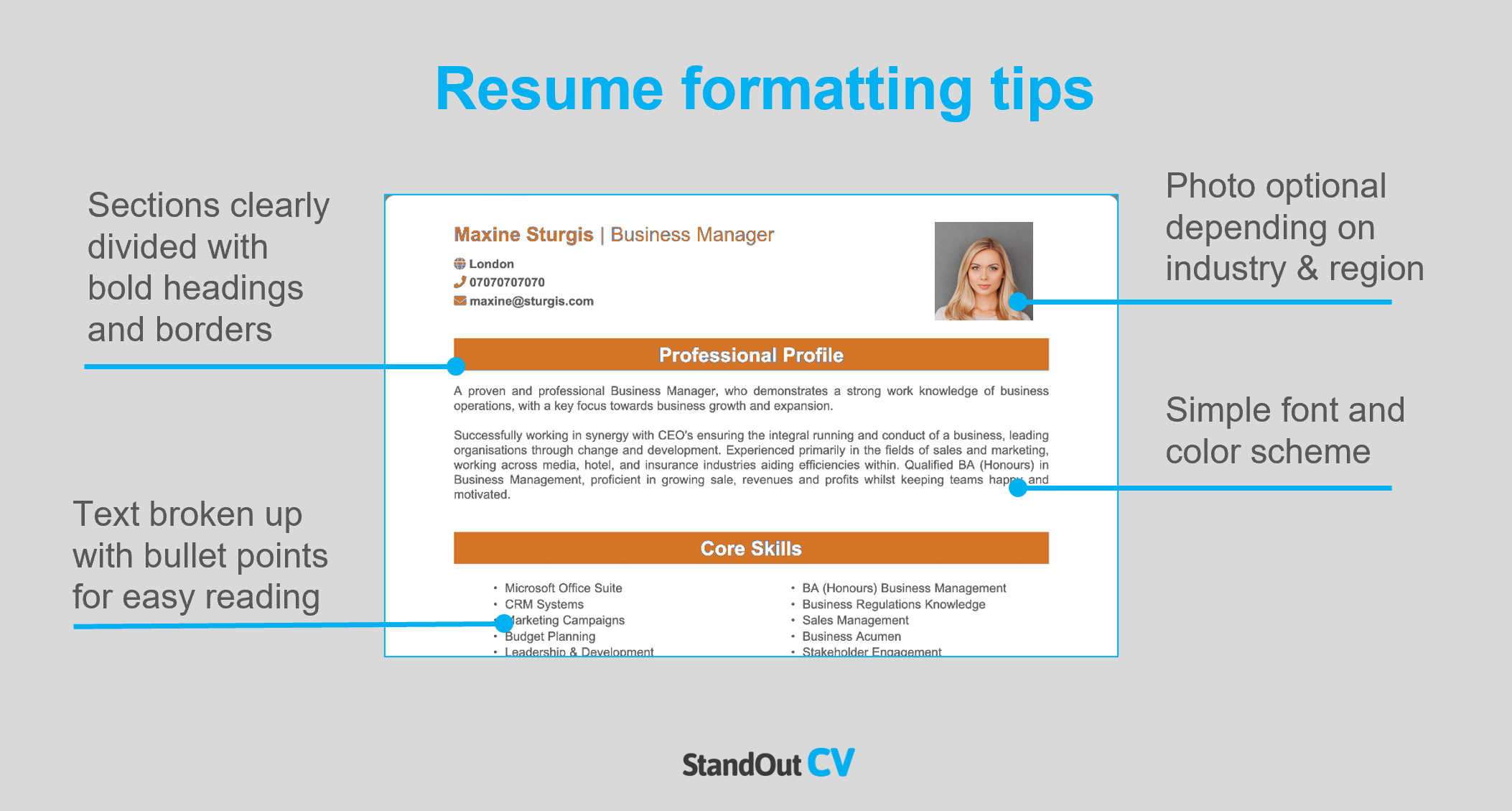 Resume layout
When writing your resume, you should always include the following sections:
Name and Contact Details – Place this information at the top of your resume to make it easy for employers to contact you.
Resume Summary – Write a brief introductory paragraph at the top of your resume summarizing why you are the best candidate for the job.
Skills Section – Create a concise list of your most important skills that can be quickly skimmed over by potential employers.
Work Experience – List your previous jobs in reverse chronological order, including volunteer work and college placements if you have no paid experience.
Education – List your educational qualifications and any professional training you have received.
Additional Information – This is an optional section for including details about hobbies, interests, or any other relevant information that may help distinguish you from other candidates.
Here's what to add to each section of your Store Clerk resume.
Contact Details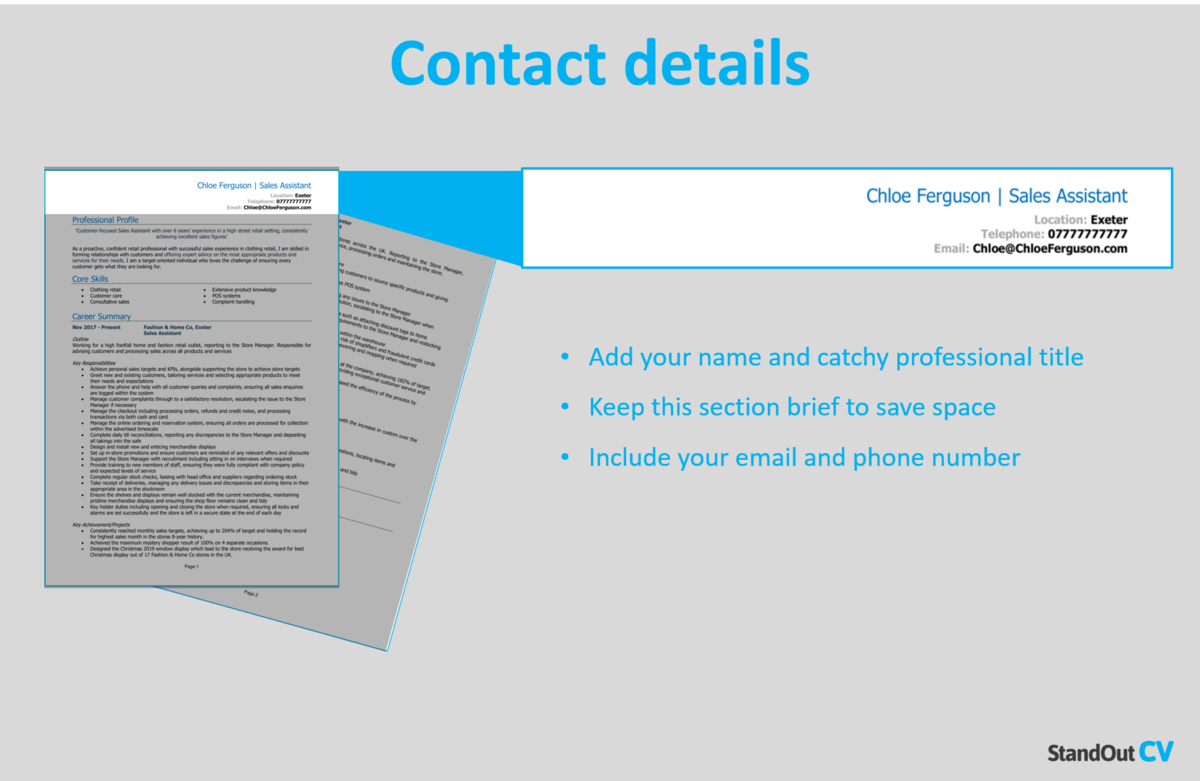 Add your name and contact details to the very top of your resume, making it easy for recruiters to get in touch
Name and profession title
Cell phone number – or another number you can answer quickly
Location – Add your local area such as San Diego or New York – not your full address as that will take up too much space.
Email address – Use your name or close variation – no nicknames from high school.
You can add a link to your LinkedIn profile if you have one – you do not need to include personal details like date of birth or marital status.
Store Clerk Resume Summary
Your resume summary is like an elevator pitch. It's your chance to sell yourself to employers within a short space of time.
Achieve this by summarizing your skills and expertise, whilst highlighting your abilities that closely match the jobs you are aiming for.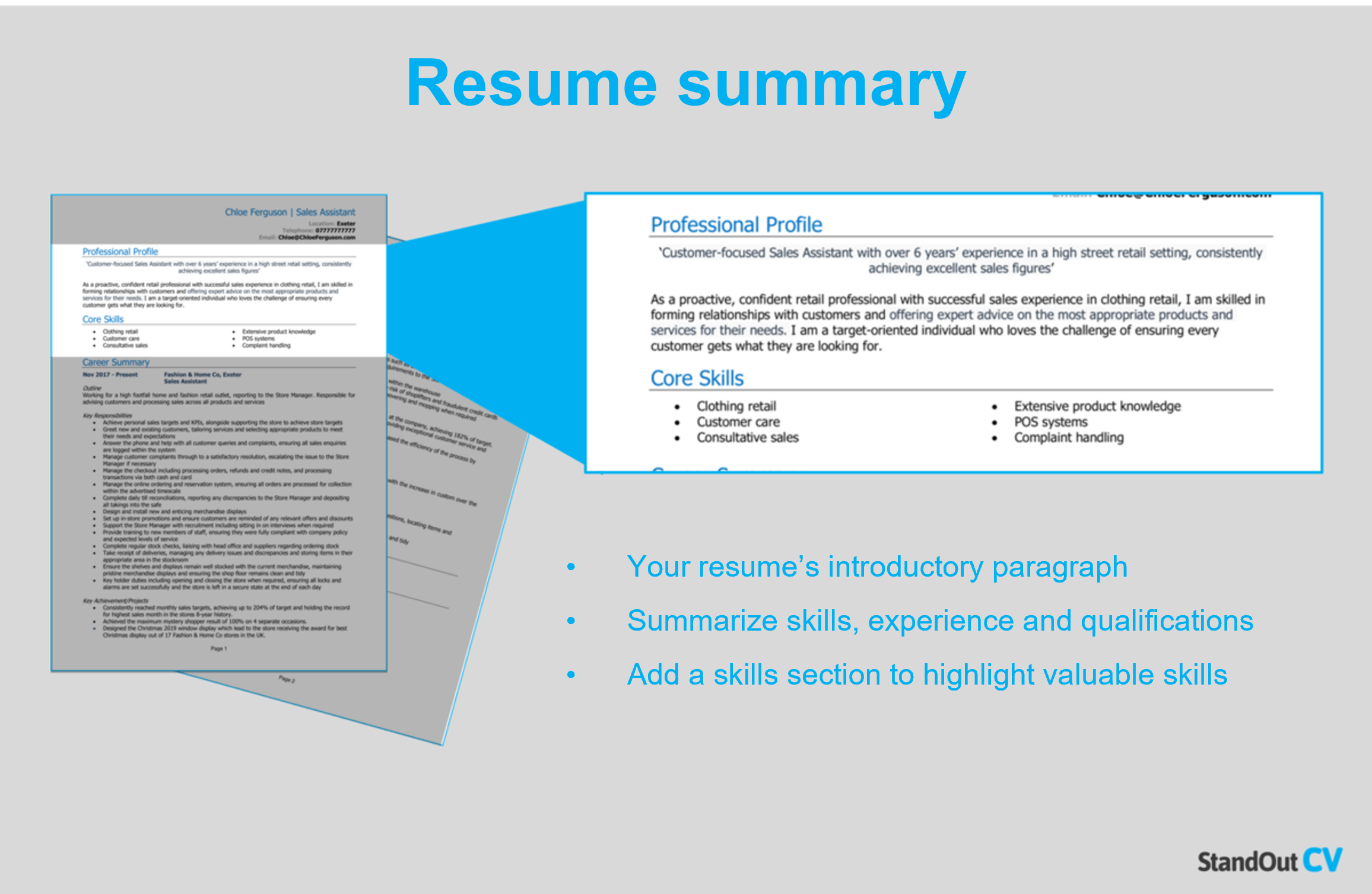 How to create a resume summary that will excite recruiters:
Keep it short: Your summary is intended to be a high-level introduction to hook readers' attention, so keep it brief (4-7 lines) – save the details for later in your resume.
Tailor to target jobs: Tailor your resume to your target jobs by studying the job description and adding as many matching skills as you can.
Avoid using cliches: Recruiters always see cringey cliches like "hardworking guru who works well in a team or individually" – they don't mean much to anyone, so focus your summary on tangible skills and experience.
Store Clerk resume summary example
Energetic Store Clerk with 8+ years of experience in creating attractive displays, helping customers, and checking inventory within retail food establishments. Adept at handling transactions, operating cash registers/POS systems, accurately counting money, and providing change. Proven ability to prioritize tasks, simultaneously manage multiple obligations, and maintain an efficient workflow in fast-paced environments.
What to include in your Store Clerk resume summary?
Summary of your experience: What kind of companies have you worked for in the past? And which jobs have you carried out?
Relevant skills: Instantly showcase your suitability for Store Clerk jobs by including your skills that are highly relevant to them.
Qualifications: To make a strong impression on potential employers when applying for Store Clerk jobs, be sure to mention any relevant qualifications in your summary.
Quick tip: Choose from hundreds of pre-written summaries across all industries, and add one to your resume with one-click in our partner's Resume Builder. All written by recruitment experts and easily tailored to suit your unique skillset and style.
Core skills section
Underneath your summary, write a core skills section to make your most relevant skills jump off the page at readers.
It should be made up of 2-3 columns of bullet points of your relevant skills.
Before you do this, look over the job description and make a list of any specific skills, specialisms or knowledge required.
Then, make sure to use your findings in your list. This will paint you as the perfect match for the role.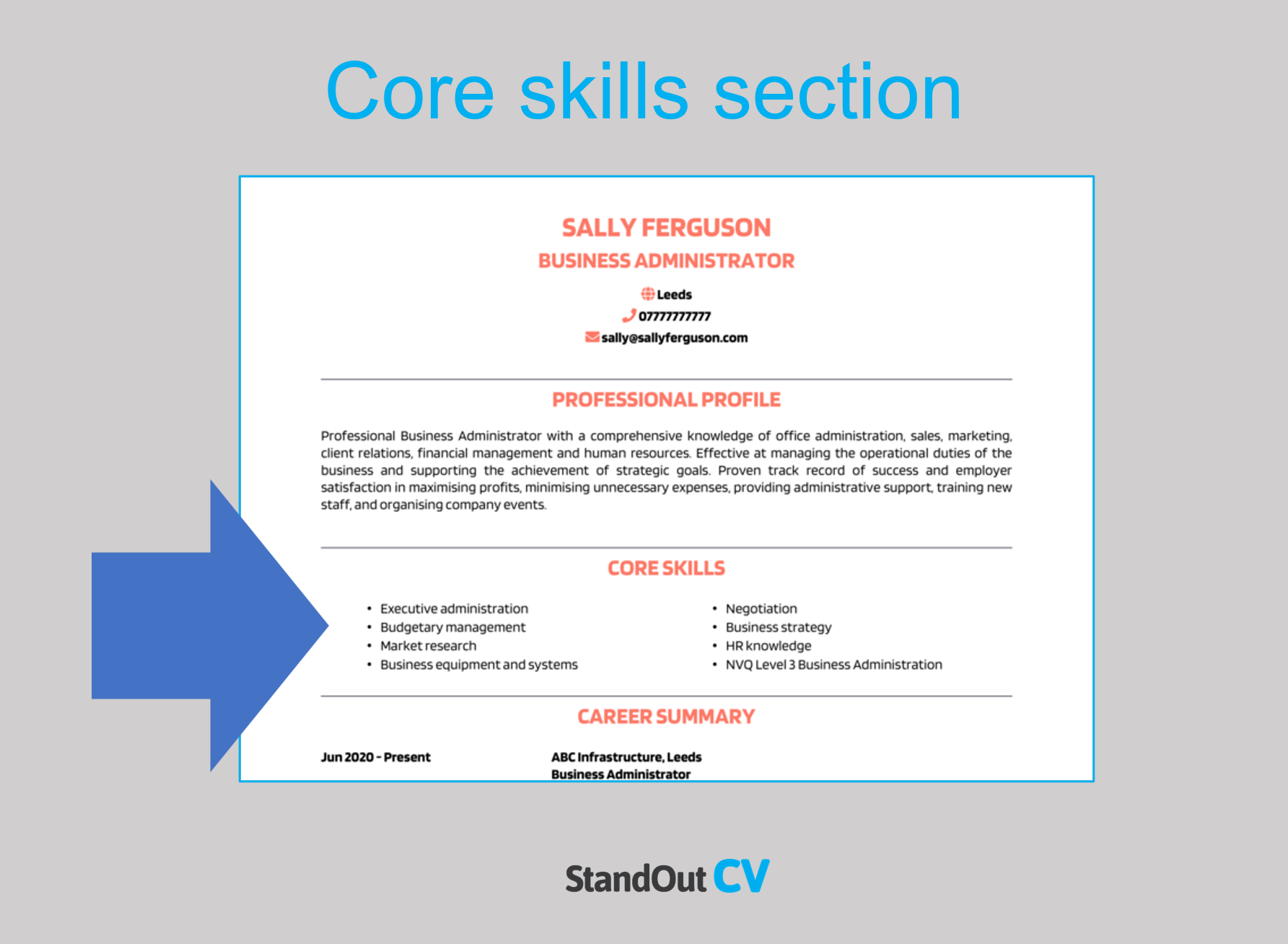 Best skills for your Store Clerk resume
Point of Sale (POS) Systems – Using electronic cash registers and POS systems to process transactions, handle payments, and provide receipts to customers accurately.
Cash Handling – Counting and managing cash, ensuring proper change is given, and following cash handling procedures to maintain accurate records.
Inventory Management – Tracking merchandise levels, performing stock checks, and ensuring shelves are adequately stocked to meet customer demands.
Customer Service – Greeting customers, providing assistance, answering questions, and addressing concerns in a friendly and helpful manner.
Product Knowledge – Maintaining a thorough understanding of the store's products and services to assist customers with their inquiries and suggest suitable options.
Sales – Upselling products, recommending complementary items, and persuading customers to make purchases while maintaining a customer-centric approach.
Merchandising – Organizing merchandise effectively, maintaining neat and tidy store displays, and arranging products for easy customer access.
Cash Register Reconciliation – Reconciling cash registers at the end of shifts, ensuring that transactions match the total sales and resolve any discrepancies.
Quick tip: Our partner's Resume Builder contains thousands of in-demand skills for every profession that can be added to your resume in seconds – saving you time and greatly improving your chances of landing job interviews and getting hired.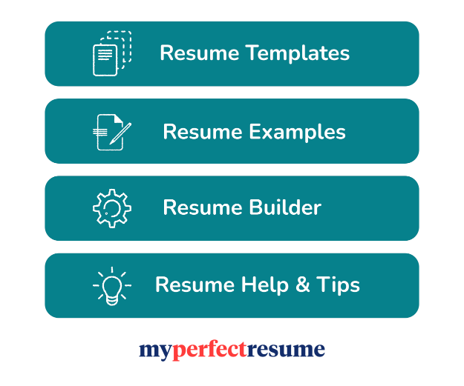 Work experience
Once you've got recruiters interested with your impactful summary, your work experience is where the real detail will lie.
Lay out your previous jobs from current to oldest, detailing what you contributed and achieved in each one.
If you're highly experienced you can cut this section down to your most recent few years of work, but if you are junior you can bulk this up with voluntary work and college placements.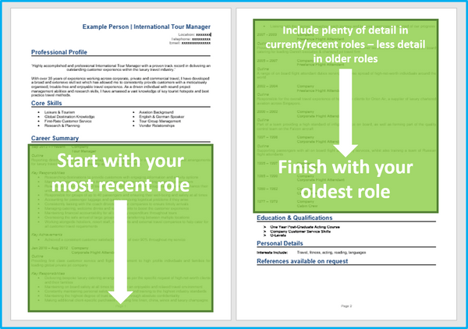 Structuring your jobs
Resume job descriptions contain lots of information, so its crucial to structure them well.
Use the structure below to ensure hiring managers can consume the information easily.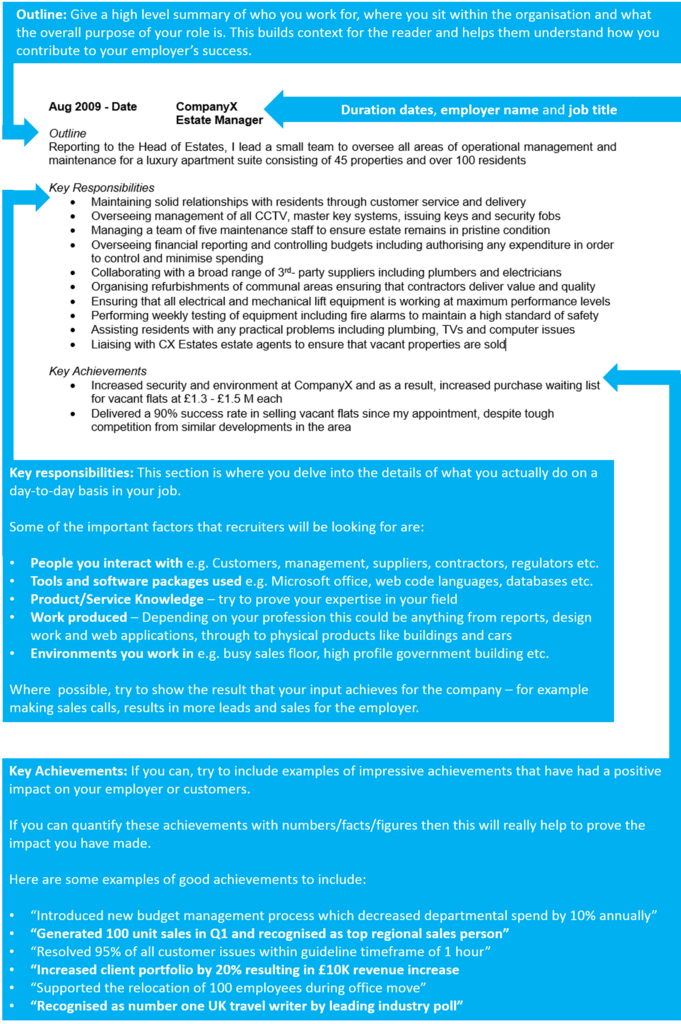 Job outline
Starting each job with a brief summary of the organization, your position within it, and the primary goal of your role can help recruiters quickly understand the context of your work.
Key responsibilities
Then delve into the detail of your job by listing out easy-to-read bullet points which show how you apply your skills in the workplace.
Tailor these bullet points to focus on the skills and knowledge that are required in the jobs you are applying for.
Key achievements
Finish each role by highlighting some impressive achievements you made whilst in the role.
Anything that benefited the employer can be included from making financial savings, to winning new customers.
Quantify your achievements with facts and figures if you can, e.g. "reduced call wait time by 10%"
Example job for Store Clerk resume
Outline
Play an important role in driving smooth shop operations, for a family-oriented company that offers fresh and cost-effective foods to communities across the U.S.
Key Responsibilities
Maximize sales by assisting with selections and promoting special discounts.
Improve knowledge of different products and their varieties, flavors, and nutritional benefits.
Utilize point-of-sale devices to accept and correctly process payments, issue receipts, and reconcile drawers at the end of shifts.
Facilitate inventory tasks, including receiving and unpacking commodities, verifying quantities, and stocking shelves, while notifying supervisors of replenishment needs.
Quick tip: Create impressive job descriptions easily in our partner's Resume Builder by adding pre-written job phrases for every industry and career stage.

Education section
Nearing the end of your resume, your education/qualifications section should be added.
In a well-structured list, add all of your qualifications and certifications that qualify you to perform a typical Store Clerk role.
If you have plenty of work experience, keep this section brief – if not, add lots of detail to make up for your lack of experience.
Additional information
If you have anything else to add which is relevant to the jobs you are applying for, the additional info section is the place to add it.
Perhaps you have a hobby which involves relevant skills, or maybe you have some awards or publications worth mentioning.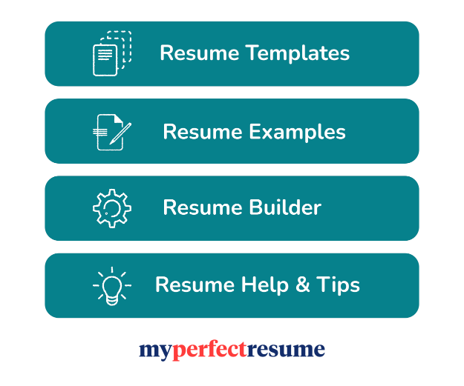 Writing your own winning Store Clerk resume
By tailoring your resume to the specific job and industry you are targeting and ensuring that it effectively communicates your professional value, you can position yourself as a top candidate for all Store Clerk positions.
Good luck with your job search!