You're ready to begin designing and implementing new software test procedures. But first things first, you need to secure yourself an interview.
This requires a strong resume that is going to pass the test.
If you're not sure where to begin, we've got the perfect method for crafting an impressive application. Check out our software test engineer resume example and writing guide below.
Contents
| | |
| --- | --- |
| How to write your Software Test Engineer resume | |

Software Test Engineer Resume Example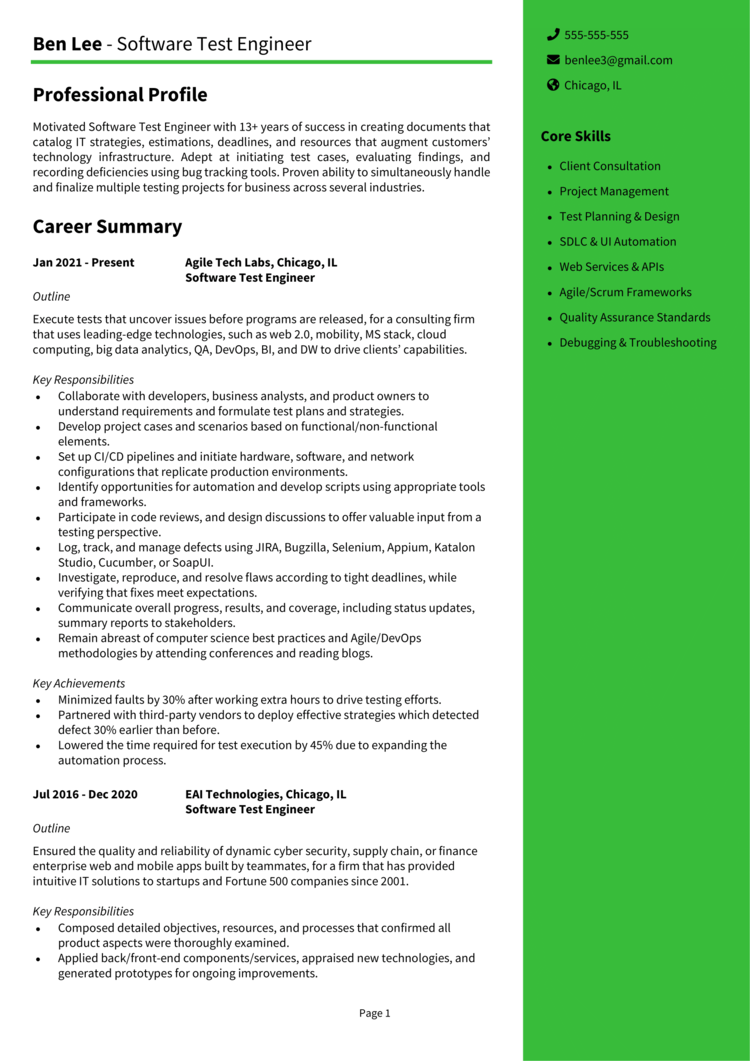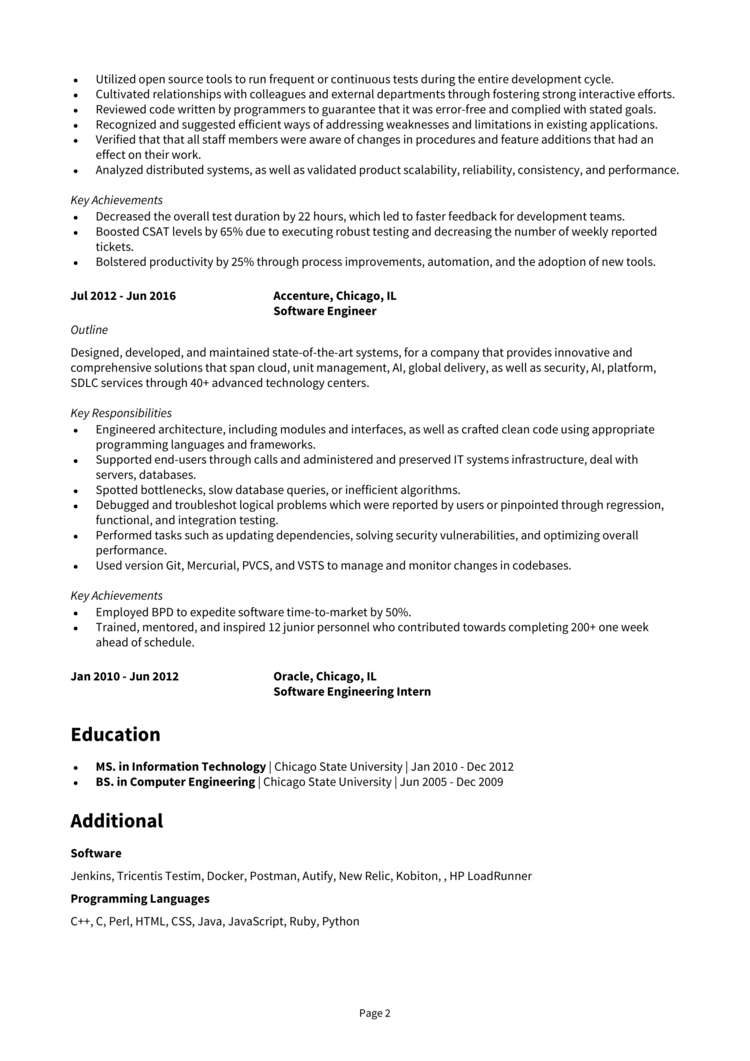 This Software Test Engineer resume example gives you a good idea of how a good Software Test Engineer resume should look and read.
The information is presented professionally and the content is well structured to ensure that time-strapped recruiters and hiring managers can find the important skills and knowledge quickly.
Refer to this example as you write your own resume.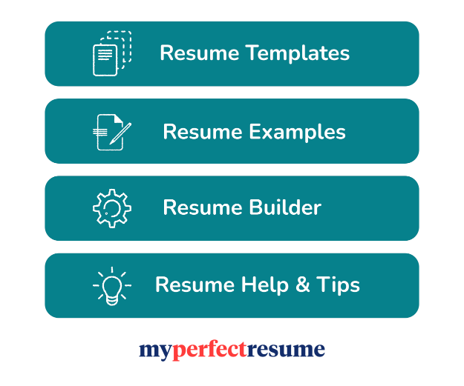 Software Test Engineer resume layout and format
Formatting is often overlooked when writing resume, but it's a crucial element of it"s success.
Creating a document that not only looks good, but is easily comprehended, is the key to gaining and holding the attention of busy hiring managers.
Use these formatting tips for best results.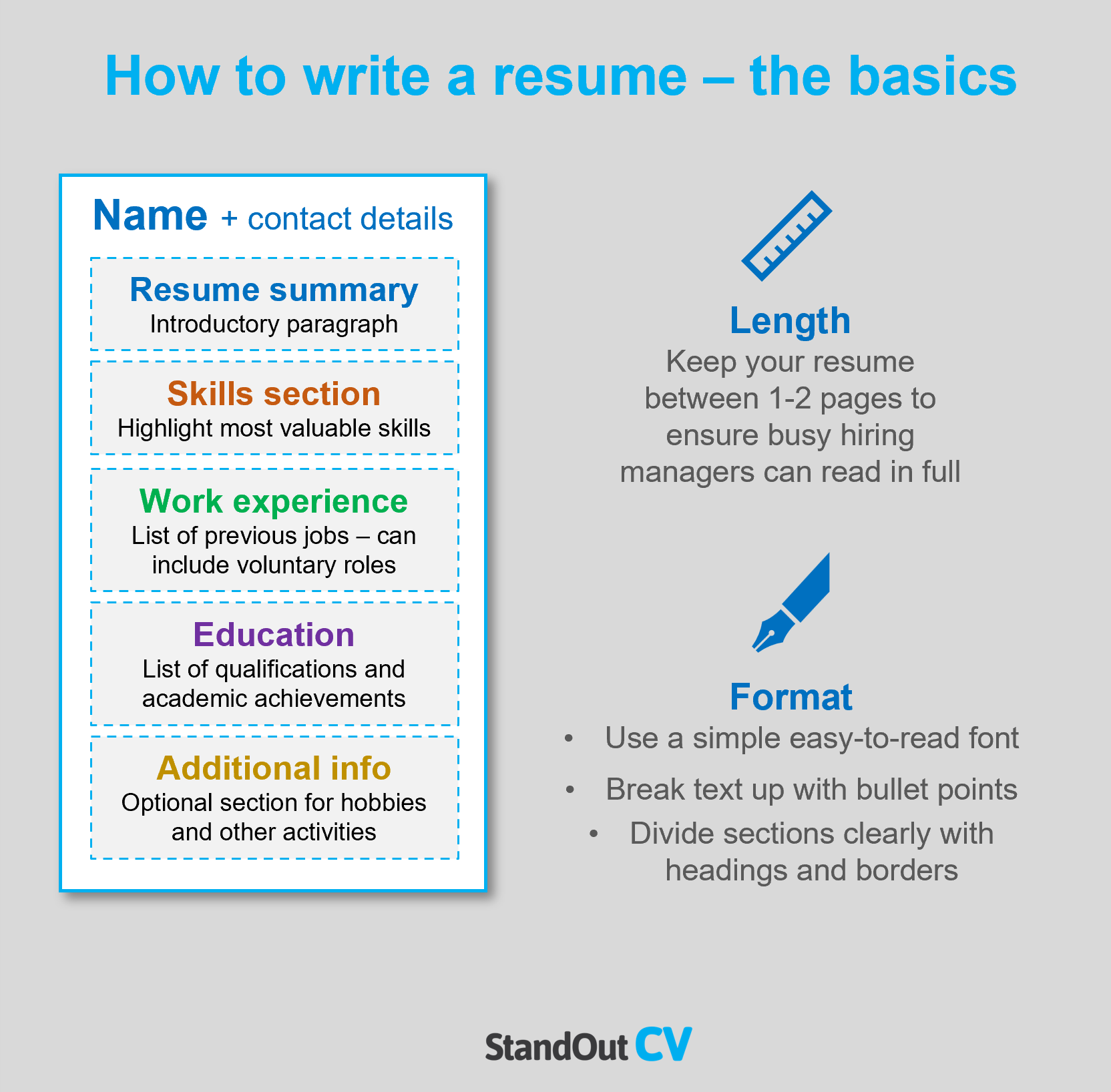 Formatting your resume
Length: As recruiters have a limited amount of time to review each resume they see, keep your resume to 2 pages or less to increase the chances of it being thoroughly reviewed.
Font & readability: Readability is the name of the game when it comes to your resume. Ensure yours is a dream to read by using a simple clear font, and breaking the text up with plenty of bullet points and short paragraphs.
Layout: A visually appealing resume is important, but don't forget about functionality. To ensure a functional design, use bold headings and borders to organize the page into clear sections.
Photos: While a photo is not usually necessary on your resume in the United States, it may be beneficial to include one in regions and industries where it is customary.
Quick tip: Achieving a professional look for your resume can be difficult and time-consuming. If you want to create an attractive resume quickly, try our partner's Resume Builder and use one of their eye-catching resume templates.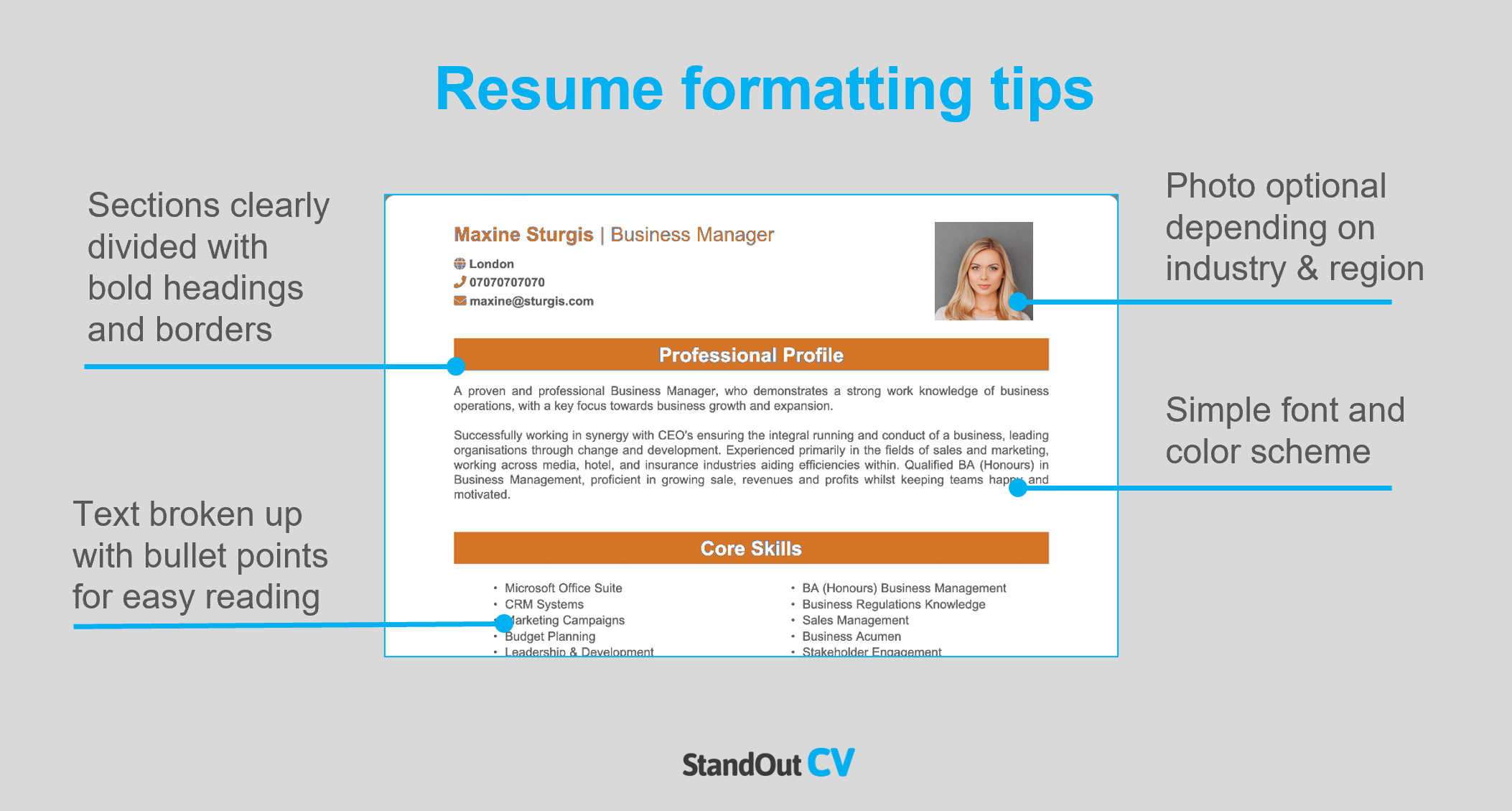 Resume layout
When you write your resume, include the sections below.
Name and contact details – Pop these at the very top to ensure recruiters know how to contact you.
Resume summary – An eye-catching paragraph which summarizes your most valuable attributes – placed near the top of your resume
Skills section – A bullet pointed list of your most in-demand skills, enabling recruiters to see your suitability from a glance.
Work experience – List some or all of your previous jobs in reverse chronological order – voluntary work and college placements can be included if you have no paid experience.
Education – A summary of your professional training and academic qualifications.
Additional info – An optional section for anything that may boost your application, such as relevant hobbies and interests
Here's what to add to each section of your Software Test Engineer resume.
Contact Details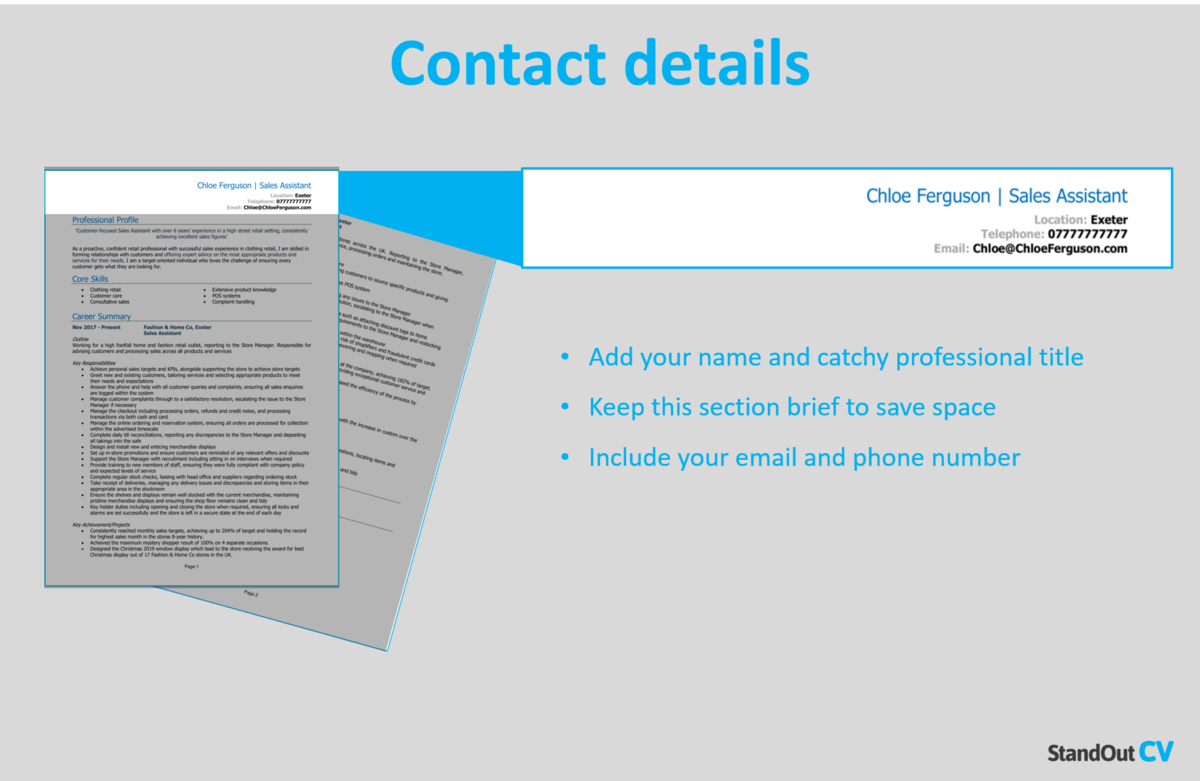 Add your name and contact details to the very top of your resume, making it easy for recruiters to get in touch
Name and profession title
Cell phone number – or another number you can answer quickly
Location – Add your local area such as San Diego or New York – not your full address as that will take up too much space.
Email address – Use your name or close variation – no nicknames from high school.
You can add a link to your LinkedIn profile if you have one – you do not need to include personal details like date of birth or marital status.
Software Test Engineer Resume Summary
Grab the attention of recruiters right away by including a compelling summary at the top of your resume that summarizes your most valuable skills and experience.
This brief yet impactful section enables you to demonstrate why you're the best candidate for the job and convince recruiters to keep reading.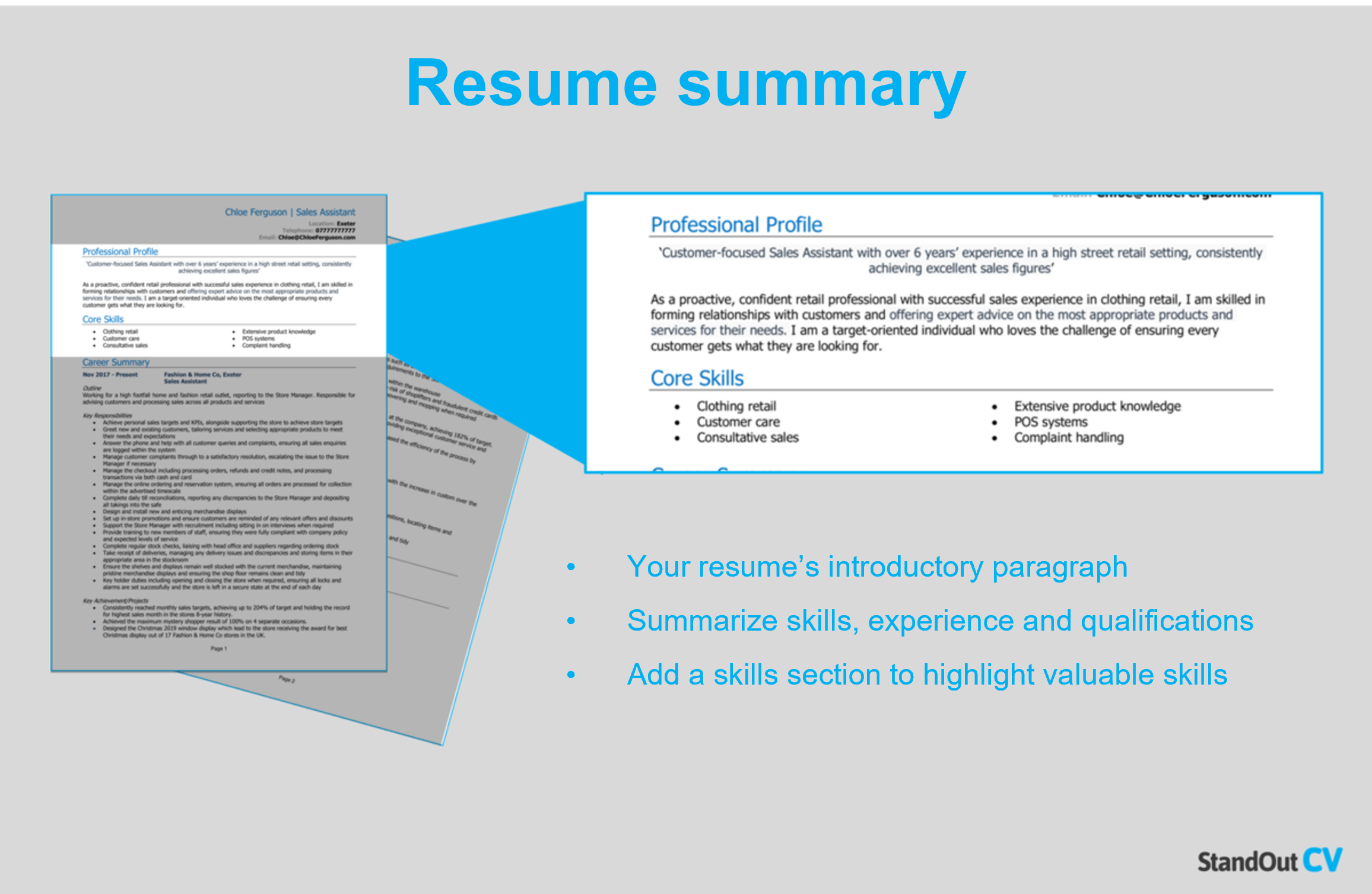 How to create a resume summary that will excite recruiters:
Keep it short: You only have a few seconds to grab a recruiters' attention and make them commit to your resume, so keep your summary between 4 – 7 lines.
Tailor to target jobs: To mirror your target jobs, scrutinize the job description and include as many relevant skills as possible in your resume.
Avoid using cliches: You may be a "team player who always give 110%" but generic phrases don't tell employers much about you in reality – stick to factual information.
Software Test Engineer resume summary example
Motivated Software Test Engineer with 13+ years of success in creating documents that catalog IT strategies, estimations, deadlines, and resources that augment customers' technology infrastructure. Adept at initiating test cases, evaluating findings, and recording deficiencies using bug tracking tools. Proven ability to simultaneously handle and finalize multiple testing projects for business across several industries.
What to include in your Software Test Engineer resume summary?
Summary of your experience: Provide a summary of the kind of work you have previously done, along with the benefits you have delivered to the organizations you worked with.
Relevant skills: Highlight your skills which are most relevant to Software Test Engineer jobs, to ensure that recruiters see your most in-demand skills as soon as they open your resume.
Qualifications: Showcase your level of education with a quick mention of any qualifications that are essential for the Software Test Engineer roles you are applying to.
Quick tip: Choose from hundreds of pre-written summaries across all industries, and add one to your resume with one-click in our partner's Resume Builder. All written by recruitment experts and easily tailored to suit your unique skillset and style.
Core skills section
Next, you should create a bullet pointed list of your core skills, formatted into 2-3 columns.
Here, you should focus on including the most important skills or knowledge listed in the job advertisement.
This will instantly prove that you're an ideal candidate, even if a recruiter only has time to briefly scan your resume.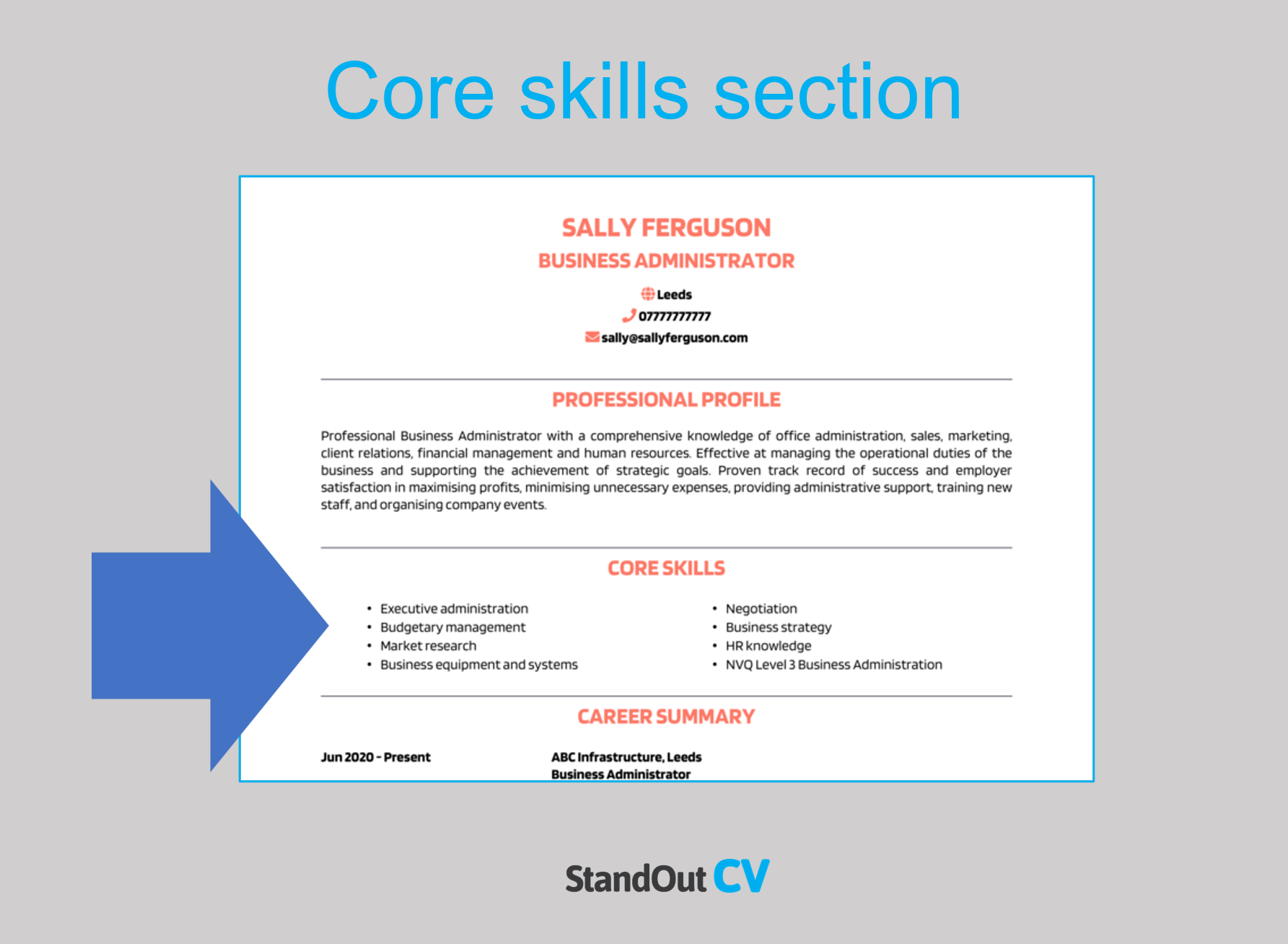 Best skills for your Software Test Engineer resume
Test Planning – Creating comprehensive test plans that outline the testing approach, scope, resources, and timelines for a software project.
Test Automation – Designing, developing, and maintaining automated test scripts using testing frameworks and tools (e.g., Selenium, Appium) to enhance testing efficiency and coverage.
Manual Testing – Executing manual test cases to validate software functionality, identify defects, and ensure a high-quality user experience.
Test Documentation – Documenting test cases, test results, and defects accurately to facilitate effective communication and collaboration with stakeholders.
Bug Tracking and Management – Utilizing bug tracking tools (e.g., JIRA, Bugzilla) to log, prioritize, and monitor defects throughout the testing lifecycle.
API Testing – Utilizing testing application programming interfaces (APIs) to ensure proper data exchange and integration between software components.
Performance Testing – Utilizing knowledge of performance testing methodologies and tools (e.g., JMeter) to assess software scalability, responsiveness, and resource utilization.
Security Testing – Utilizing security testing techniques (e.g., penetration testing) to identify vulnerabilities and ensure the software's resistance to potential threats.
Regression Testing – Conducting regression tests to verify that new changes and updates do not negatively impact existing functionality.
Cross-Browser and Mobile Testing – Testing software compatibility across different browsers, devices, and operating systems to guarantee a consistent user experience.
Quick tip: Our partner's Resume Builder contains thousands of in-demand skills for every profession that can be added to your resume in seconds – saving you time and greatly improving your chances of landing job interviews and getting hired.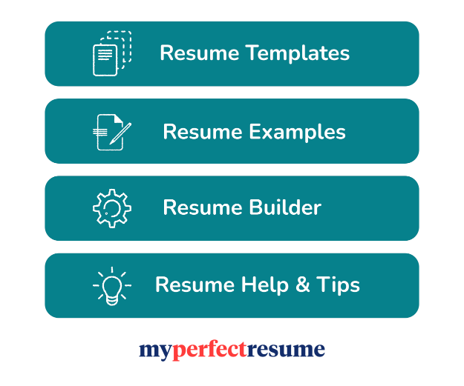 Work experience
Once you've hooked the hiring manager with your summary, you can really blow them away with you work experience.
List your previous jobs from newest to oldest to show the impact you made at each organization.
If you have years of experience, you can leave out some of the older jobs, and if you have little/no experience, you can bulk this section up with voluntary work and college placements.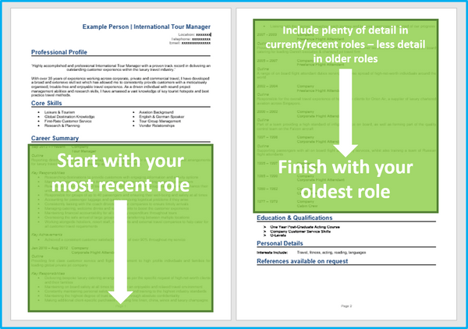 Structuring your jobs
You probably do a lot in your job, so its vital to break all of that information down into a good structure.
Structure your jobs as follows to make it easy for recruiters to skim through and pinpoint the essential info.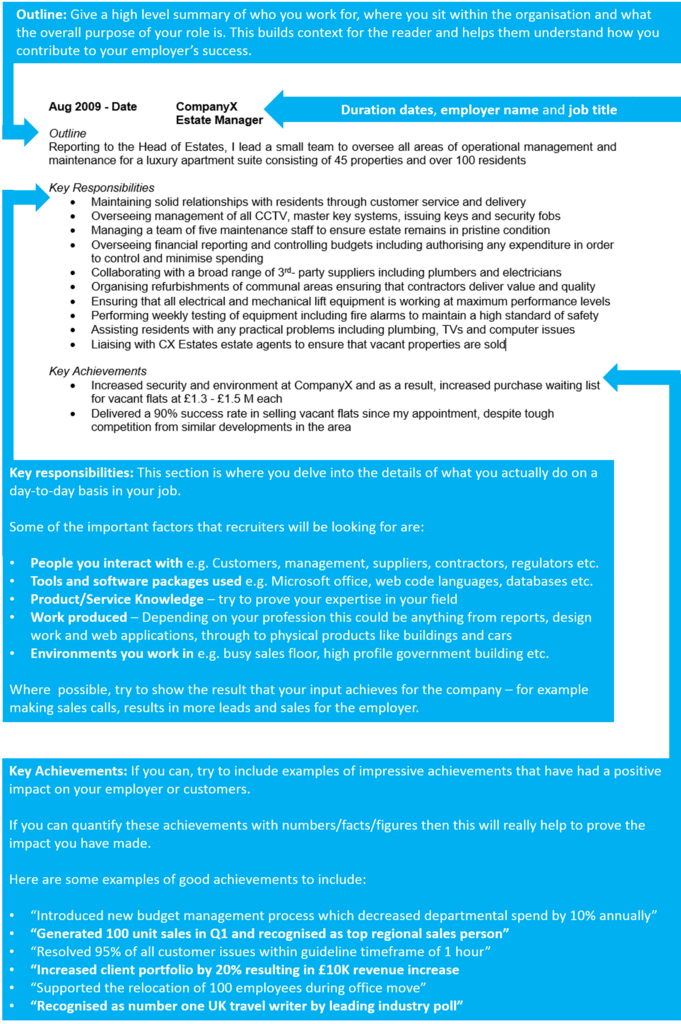 Job outline
Kick off each role with a high-level overview to summarize the focus of the job, what the organization/department does, and how you fit into the bigger picture.
Key responsibilities
Next, write up a punchy list of your daily duties and responsibilities, using short bullet points.
Describe how you apply your skills and contribute to the running of the employer's business – highlighting skills which are applicable to your target jobs.
Key achievements
Show employers the value you can bring to them by adding a few achievements to your jobs.
Whether you've saved the company money or improved an internal process, let recruiters know
Add some numbers to give readers a real scale of the impact, e.g. "reduced call wait time by 10%"
Example job for Software Test Engineer resume
Outline
Execute tests that uncover issues before programs are released, for a consulting firm that uses leading-edge technologies, such as web 2.0, mobility, MS stack, cloud computing, big data analytics, QA, DevOps, BI, and DW to drive clients' capabilities.
Key Responsibilities
Collaborate with developers, business analysts, and product owners to understand requirements and formulate test plans and strategies.
Develop project cases and scenarios based on functional/non-functional elements.
Set up CI/CD pipelines and initiate hardware, software, and network configurations that replicate production environments.
Identify opportunities for automation and develop scripts using appropriate tools and frameworks.
Quick tip: Create impressive job descriptions easily in our partner's Resume Builder by adding pre-written job phrases for every industry and career stage.

Education section
After your work experience, add your education section.
If you are an experienced professional, you can keep this part short – adding basic details of each qualification.
If you have little or no experience, bulk this section up by adding more detail and highlight important skills and knowledge for your target jobs.
Additional information
The additional info section is optional but can be useful if you have anything else to add that could benefit your application.
For example, you may have some hobbies and interests that are relevant to your job – or you might have awards or publications to shout about.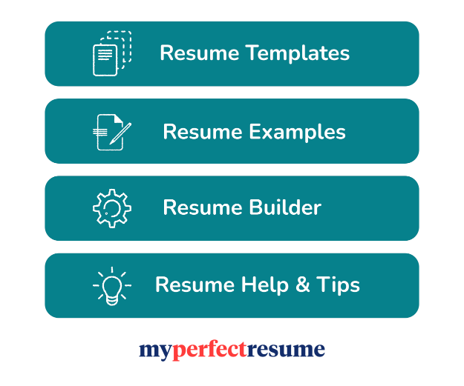 Writing your own winning Software Test Engineer resume
Crafting a strong Software Test Engineer resume can be a daunting task, but implementing the steps outlined above will significantly increase your chances of securing multiple interview opportunities.
Good luck with your job search!