Every inch of space on your resume is precious.
This can leave you questioning whether or not some jobs are relevant and worth including.
One such job is DoorDash.
If you have ever worked for DoorDash, you might now be wondering whether to add this to your resume, or not
Well, there are lots of great reasons why you should, and this guide will explain if and how you should add it to yours.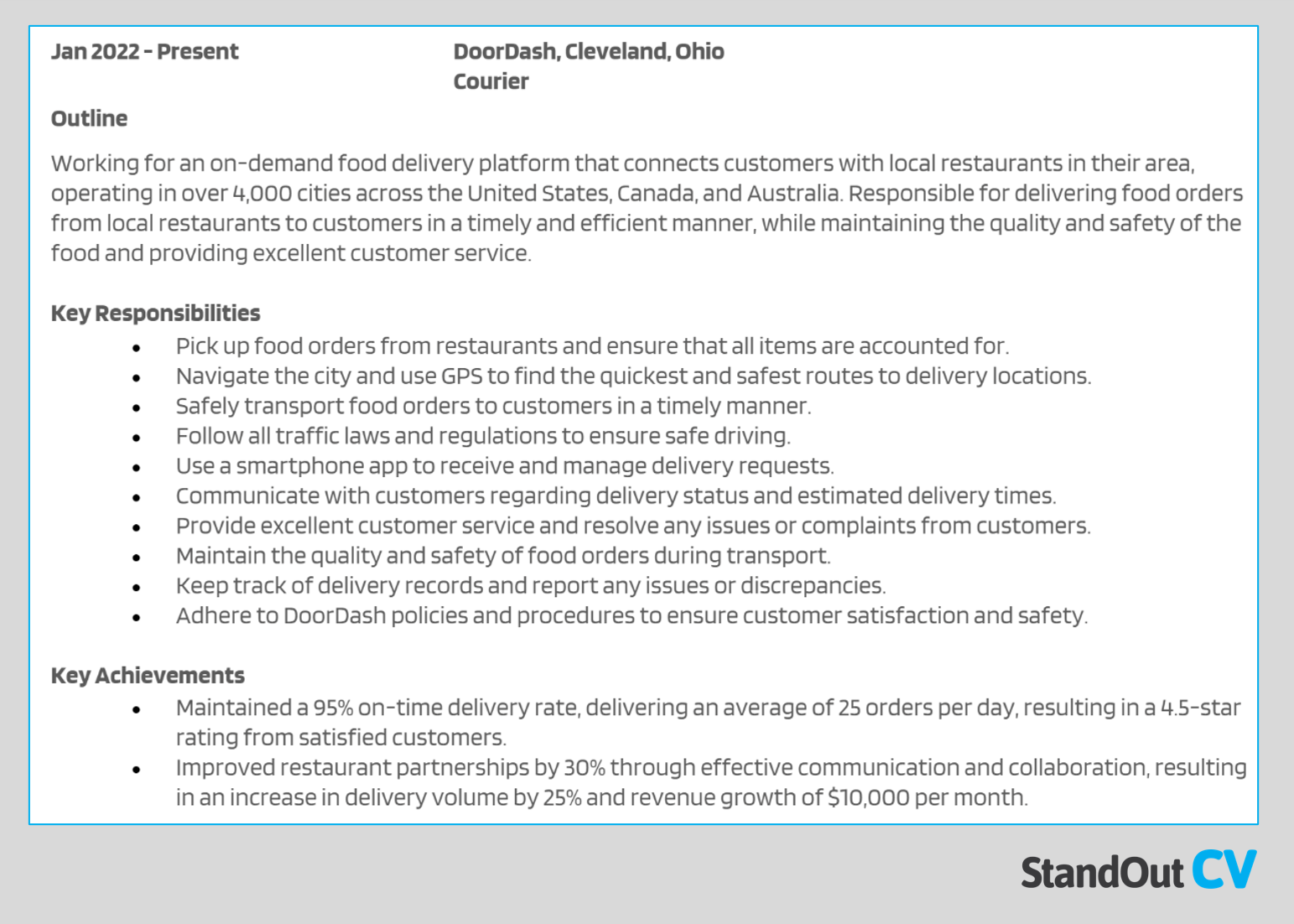 Is DoorDash good to have on my resume?
Working for DoorDash can provide you with tons of valuable skills that employers are looking for.
It will also show you have a strong work ethic and initiative.
It could also give you some talking points and professional achievements to add to your resume, such as hitting targets or getting good customer feedback.
So, in many cases DoorDash will make a great addition to your resume,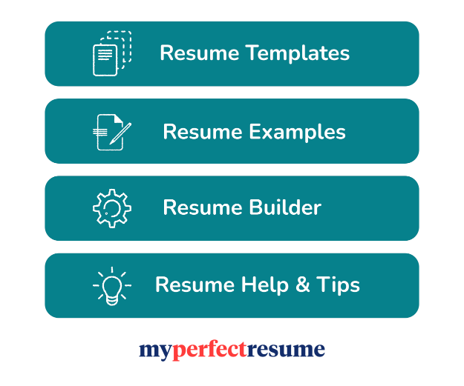 When to put DoorDash on your resume?
There are lots o situations when adding DoorDash to your resume can give you that boost you need. These include:
When you're looking for your first job – If you're in the early stages of your career without much or any experience behind you – you can feel stuck without anything to add your resume's experience section. DoorDash experience can help you to fill that gap and demonstrate transferable skills, that employers want to see.
When you have a career gap – If there's a gap in your employment history that you filled by doing some temporary work for DoorDash, don't leave this as a gap. Instead, show you took the initiative and used your time wisely by including this position
When it highlights relevant skills – If there are skills from your time at DoorDash that are relevant to the role you're applying for, this can be helpful. For example, if you need to highlight your time-keeping or customer service skills
When to leave DoorDash off your resume
On the other hand, there are some circumstances where adding DoorDash can take up valuable space. So it's best to leave this off your resume if the following are true:
You have more relevant experience elsewhere – If you have more recent or relevant experience related to the position you're applying for, use the space wisely to highlight that instead
It was a second job – If you were working at DoorDash alongside another job or even a more relevant volunteer position, it's best to talk about the other more relevant experience and leave this off
You were only there for a short time – If DoorDash was a really brief stopping point between jobs or your studies and means there are no gaps in your resume, you don't need to include it

Can DoorDash add value to your resume?
We've touched on when to add DoorDash to your resume, and now we're going to look at why you should do this and the different ways in which this can add value. These include:
Highlighting your core skills – During your time with DoorDash, you'll strengthen important transferable skills like organization, customer service, and self-motivation. These are relevant in lots of roles and can help to boost your core skills section
Showcasing your relevant accomplishments – If your time at DoorDash gave you some interesting accomplishments with strong results, these are useful for highlighting and quantifying achievements on your resume
Increasing your chances of getting your next gig – If you're looking for a temporary, gig or delivery job, showing you've got experience with this type of work can boost your chances of getting the role
Showing initiative and motivation – If you took on the role with DoorDash during your studies or a career break, this shows initiative and your desire to keep working and learning until you're ready to take the next step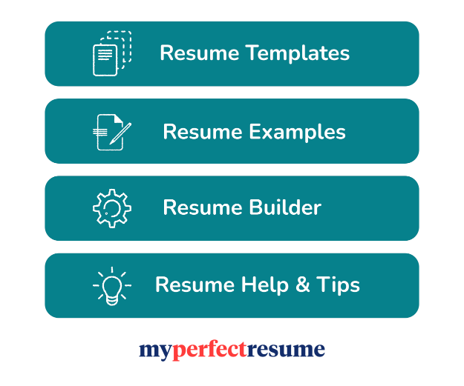 How to add DoorDash to your resume plus example
There are a number of ways you can include DoorDash on your resume. You can reference the transferable skills in your core skills section, or if you're short of experience, possibly even mention it in your resume summary.
However, the best place to include this on your resume is in your work experience section, and you can see an example of this below.
Example
DoorDash Driver – Wisconsin
05/2022 – 02/2023
Collecting and delivering food orders to customers across the central city area.
Obtained orders and served over 50 customers per day promptly and always with a smile
Planned the most efficient routes to cut down delivery times and allow me to make up to five deliveries an hour
Verified orders prior to completing deliveries to ensure the customers received the right goods

Conclusion
DoorDash can be a welcome addition to your resume in the right circumstances, particularly if you're applying for your first job or you would otherwise have a career gap.
But if you have plenty of other experience to shout about, it is often better to leave this out. Ultimately, it comes down to whether this will take up valuable space or add value to your resume – and you can decide that using our advice above.