As a recruiter, you've helped plenty of people secure their dream job over the years, but now it's your turn!
Let us support you in writing a top-notch resume that will help you to land that senior recruitment position.
Below, we've created a writing guide bursting with our top tips and advice, accompanied by a senior recruiter example to inspire your own.
Contents
| | |
| --- | --- |
| How to write a Senior Recruiter resume | |

Senior Recruiter Resume Example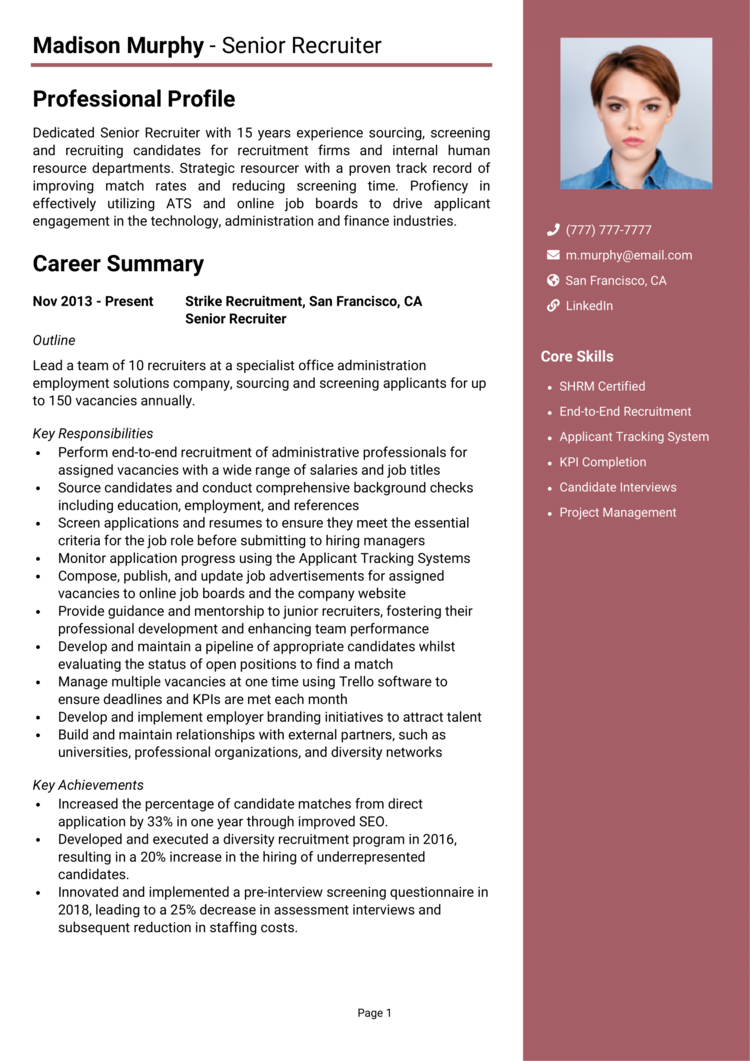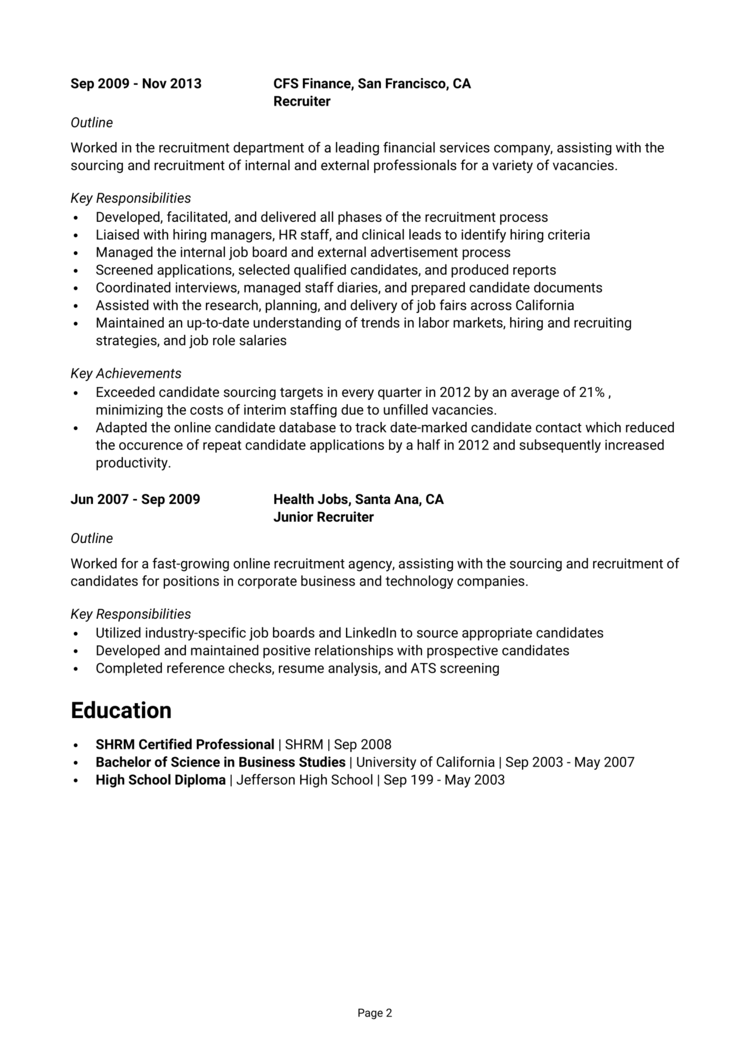 The example Senior Recruiter resume above shows you how a professional resume should look, along with the type of content it should contain.
You can see that the information is well-organized across the page and its easy for busy recruiters to see the candidate's important skills.
Keep this in mind when writing your own resume.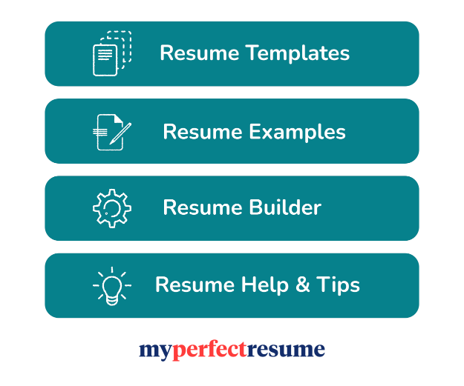 Senior Recruiter resume layout and format
Formatting is often overlooked when writing resume, but it's a crucial element of it"s success.
Creating a document that not only looks good, but is easily comprehended, is the key to gaining and holding the attention of busy hiring managers.
Use these formatting tips for best results.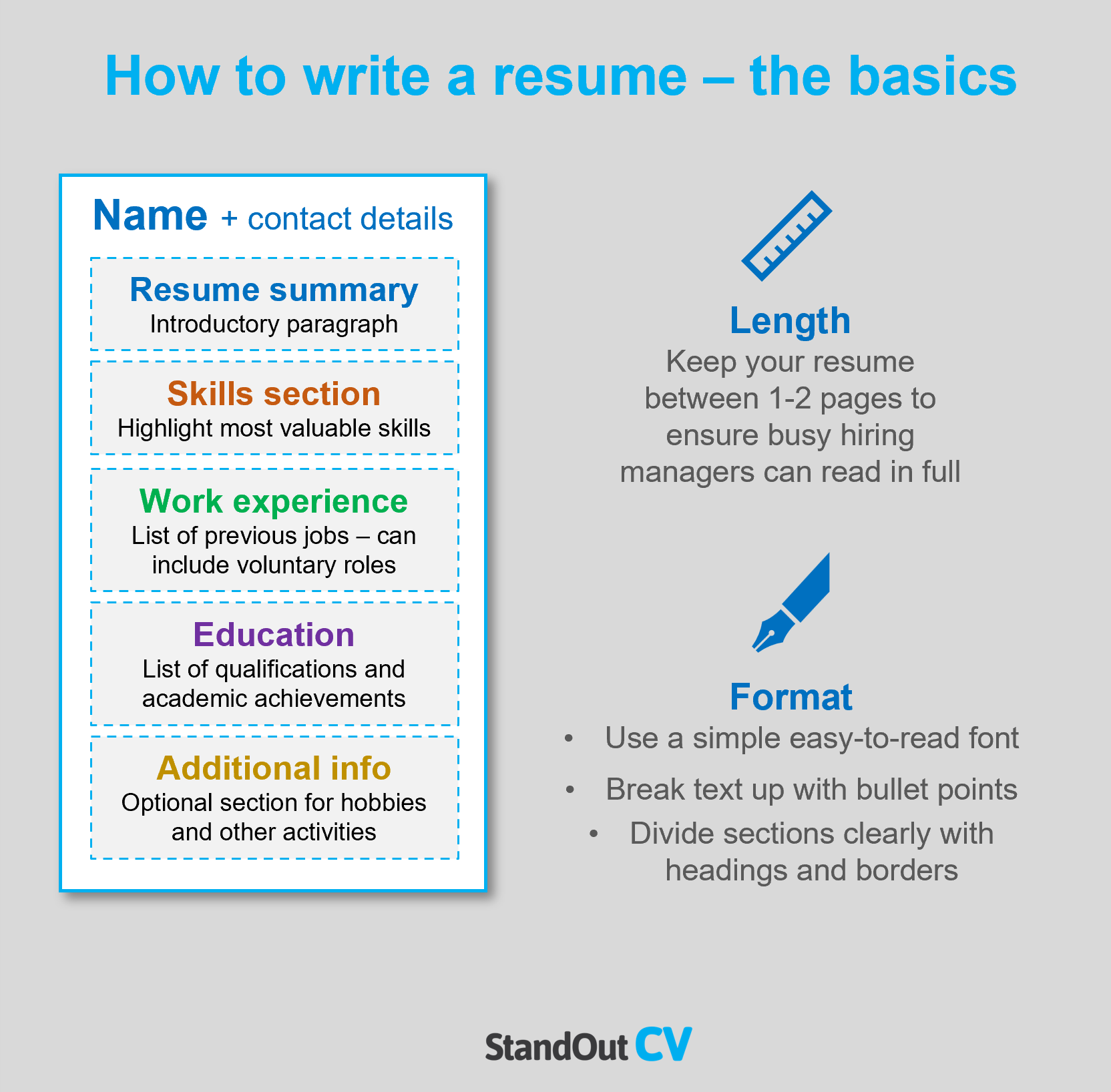 Formatting your resume
Length: Recruiters often see hundreds of resumes per day – so keep yours under 2 pages in length, if you want to ensure it gets read in full.
Font & readability: Readability is the name of the game when it comes to your resume. Ensure yours is a dream to read by using a simple clear font, and breaking the text up with plenty of bullet points and short paragraphs.
Layout & Structure: Allow recruiters to skim through your resume with ease, by dividing the page into clear sections with headings and borders. The design of your resume should be eye-catching but not overly complex – keep the style and color scheme simple and clean.
Photos: Including a photo on your resume is not obligatory in the United States, but it may be a good idea in some regions and industries where it is customary.
Quick tip: Achieving a professional look for your resume can be difficult and time-consuming. If you want to create an attractive resume quickly, try our partner's Resume Builder and use one of their eye-catching resume templates.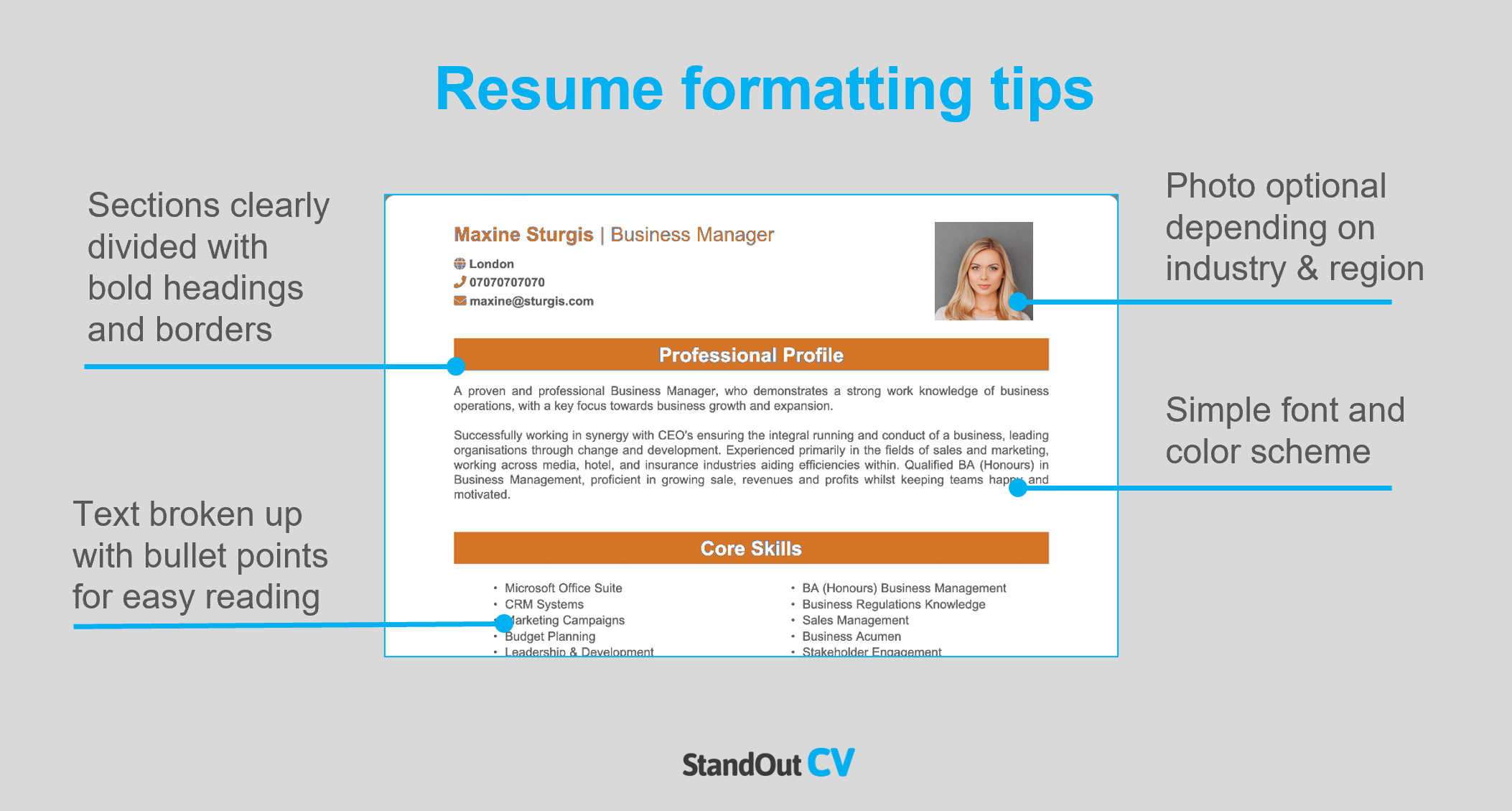 Resume layout
Divide the page into these sections when you write your own resume.
Name and contact details – Simply state who you are, and how to get in touch with you.
Resume summary – An introductory paragraph at the very top of your resume which summarizes your skills, experience and suitability for your target jobs.
Core skills section – A bullet-pointed list of your skills that relate most to your target jobs.
Work experience – A list of your current and previous jobs, including all of your responsibilities and achievements.
Education – A section that showcases all of your education and academic achievements.
Additional info (optional) – Here you can add an extra section for things like hobbies and interests, or anything else that might be relevant to your target jobs.
Here's what to include in each part of your resume.
Contact Details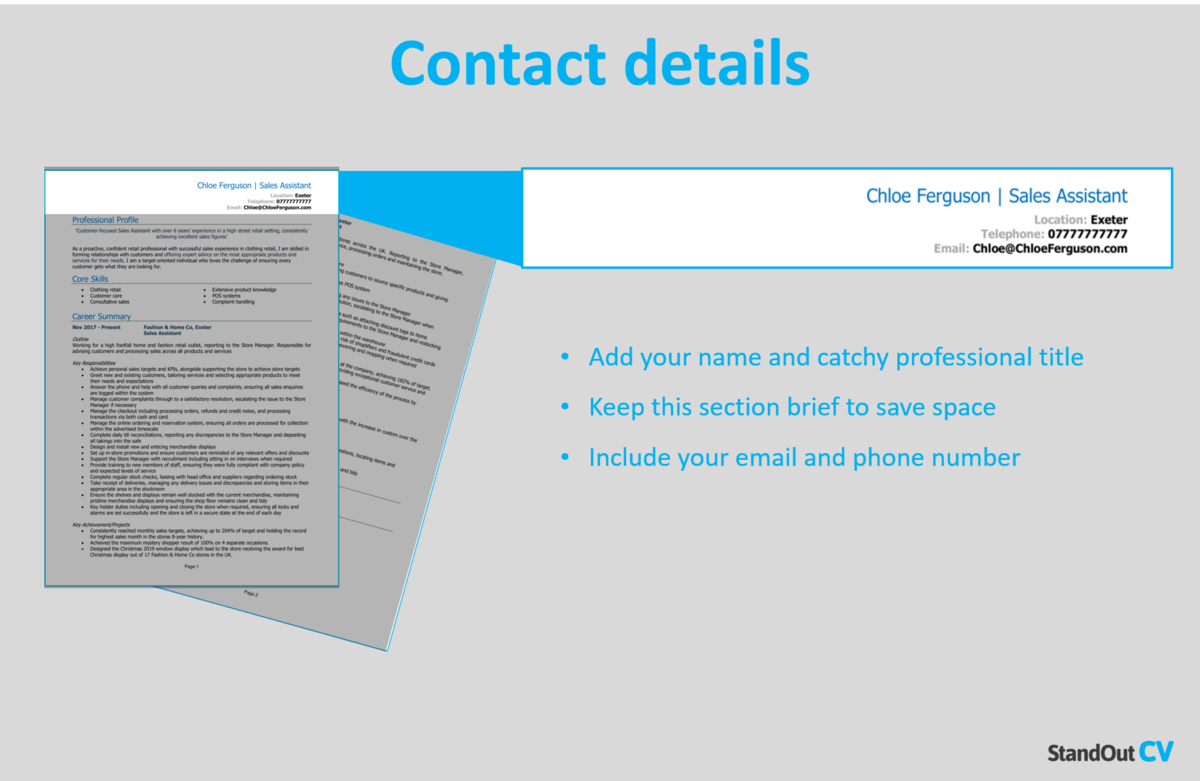 Add your name and contact details to the very top of your resume, making it easy for recruiters to get in touch
Name and profession title
Cell phone number – or another number you can answer quickly
Location – Add your local area such as San Diego or New York – not your full address as that will take up too much space.
Email address – Use your name or close variation – no nicknames from high school.
You can add a link to your LinkedIn profile if you have one – you do not need to include personal details like date of birth or marital status.
Senior Recruiter Resume Summary
Your resume summary is like your introduction to the recruiter or hiring manager – it should grab their attention and leave them eager to read more about you.
Achieve this by writing a snappy overview of your skills, knowledge and what value you can bring to an employer.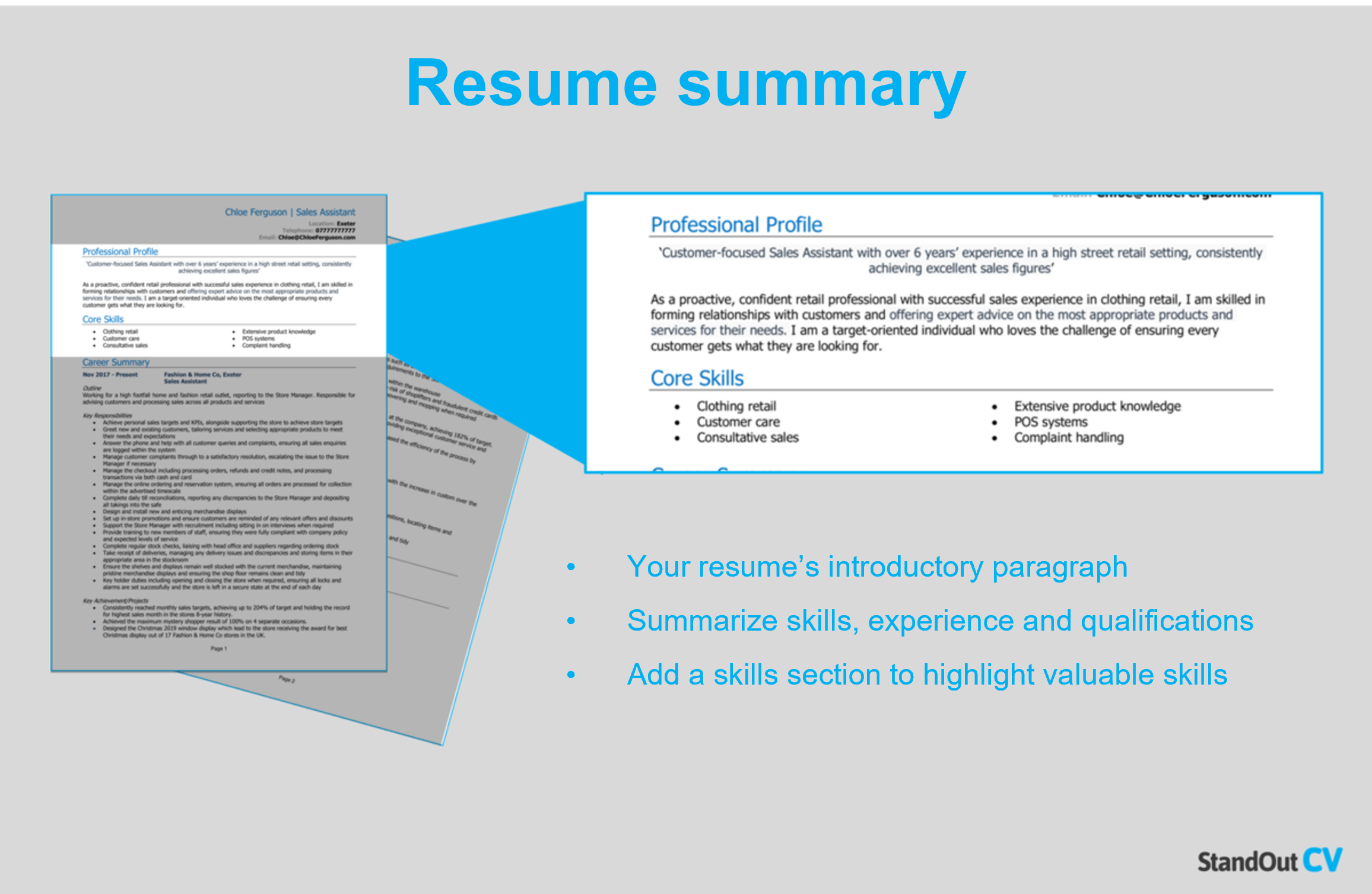 How to create a resume summary that will excite recruiters:
Keep it short: You only have a few seconds to grab a recruiters' attention and make them commit to your resume, so keep your summary between 4 – 7 lines.
Tailor to target jobs: By carefully reviewing the job description and incorporating as many relevant skills as possible, you can customize your resume to better match your target jobs.
Avoid using cliches: To capture the attention of recruiters you must provide factual information, such as hard skills and qualifications, and avoid using empty phrases like "Go-getter who thinks outside the box."
Senior Recruiter resume summary example
Dedicated Senior Recruiter with 15 years' experience sourcing, screening and recruiting candidates for recruitment firms and internal human resource departments. Strategic resourcer with a proven track record of improving match rates and reducing screening time. Proficiency in effectively utilizing ATS and online job boards to drive applicant engagement in the technology, administration, and finance industries.
What to include in your Senior Recruiter resume summary?
Summary of your experience: What type of organizations have you worked at? What types of roles have you done and what have you contributed to previous employers?
Relevant skills: Scatter your most in-demand Senior Recruiter skills through your summary to ensure they are noticed quickly by hiring managers.
Qualifications: If your job requires any qualifications such as a professional course or a college degree, mention it briefly in your summary.
Quick tip: Choose from hundreds of pre-written summaries across all industries, and add one to your resume with one-click in our partner's Resume Builder. All written by recruitment experts and easily tailored to suit your unique skillset and style.
Core skills section
Sitting just underneath your resume summary, your core skills section gives recruiters 4-10 of your most in-demand skills in just a glance.
As Senior Recruiter jobs may get hundreds of applications, this is a great way to stand out and quickly grab hiring managers' attention.
It should be made up of 2-3 columns of bullet points and highlight attributes that are hyper-relevant to the jobs you are aiming for.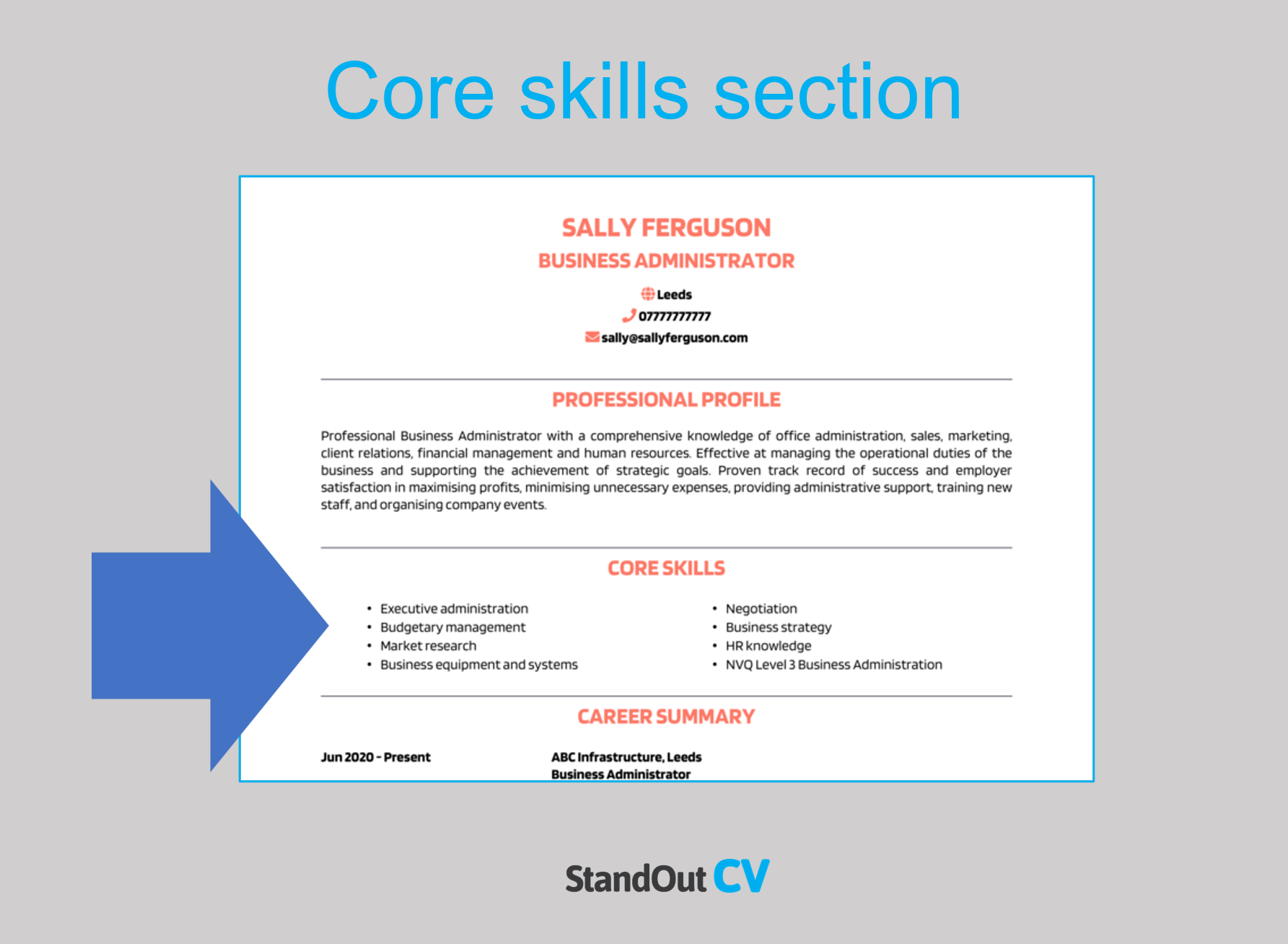 Best skills for your Senior Recruiter resume
Talent Acquisition – Identifying and attracting top talent through various sourcing strategies, including job boards, social media, networking, and passive candidate outreach.
Candidate Screening and Assessment – Screening resumes, conducting phone screens, and performing in-depth interviews to assess candidates' skills, experience, and cultural fit.
Interviewing Techniques – Conducting effective and structured interviews, using behavioral and competency-based interview questions to evaluate candidates' qualifications and suitability for the role.
Candidate Relationship Management – Building strong relationships with candidates, providing regular updates, offering a positive candidate experience, and managing candidate expectations throughout the recruitment process.
Employer Branding – Utilizing knowledge of employer branding strategies to effectively promote the organization's values, culture, and opportunities to attract top talent.
Market Research – Conducting market research and staying updated on industry trends, salary benchmarks, and competitive intelligence to make informed recruitment decisions.
Negotiation and Offer Management – Negotiating job offers, discussing compensation packages, and managing the offer process to ensure a smooth transition for successful candidates.
Compliance and Legal Knowledge – Utilizing knowledge of federal and state employment laws, including Equal Employment Opportunity (EEO) regulations and other relevant legislation to ensure compliance throughout the recruitment process.
Applicant Tracking Systems (ATS) – Utilizing applicant tracking systems to manage and track candidate workflows, maintain accurate candidate data, and generate reports for recruitment metrics and analytics.
Strategic Planning – Developing and executing recruitment strategies aligned with organizational goals, including workforce planning, succession planning, and diversity and inclusion initiatives.
Quick tip: Our partner's Resume Builder contains thousands of in-demand skills for every profession that can be added to your resume in seconds – saving you time and greatly improving your chances of landing job interviews and getting hired.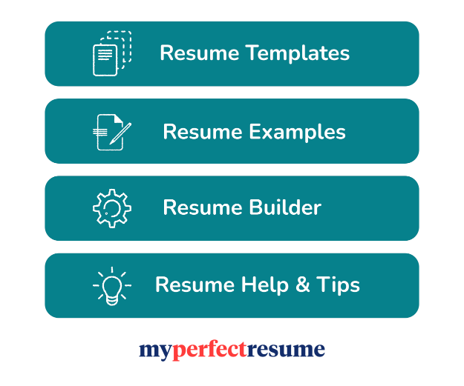 Work experience
So, you've grabbed the recruiters' attention with your summary, now it's time to show them what you're really capable of in your work experience section.
List your previous jobs from current to oldest, showing off the impact you made at each organization.
If you have tons of experience, you should just list the most recent an relevant jobs – but if you have little or no experience, add it all and even consider putting in voluntary work.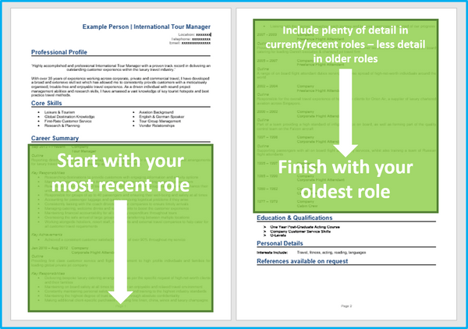 Structuring your jobs
Without a good structure, your job description can look messy and overwhelming to anyone reading them.
Make it easy for recruiters to read your work experience by structuring your roles like this.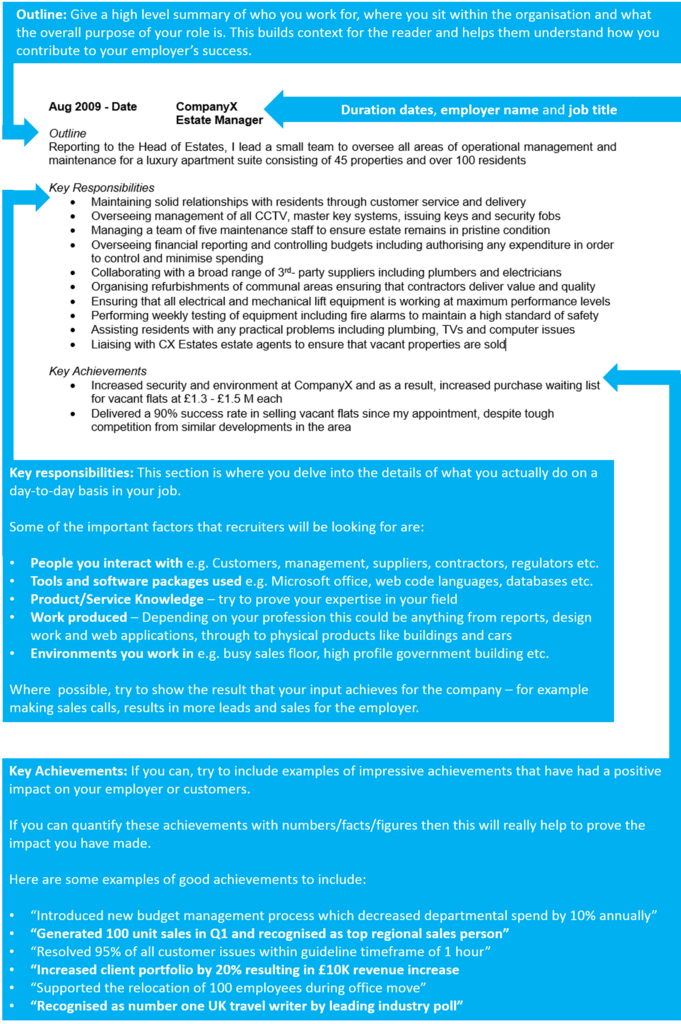 Job outline
Starting each job with a brief summary of the organization, your position within it, and the primary goal of your role can help recruiters quickly understand the context of your work.
Key responsibilities
The bulk of the role description should be comprised of bullet points that explain all of your duties in the job.
Keep the sentences short and simple to make them easy for recruiters to digest.
Key achievements
Show employers the value you can bring to them by adding a few achievements to your jobs.
Whether you've saved the company money or improved an internal process, let recruiters know
Add some numbers to give readers a real scale of the impact, e.g. "reduced call wait time by 10%"
Example job for Senior Recruiter resume
Outline
Lead a team of 10 recruiters at a specialist office administration employment solutions company, sourcing and screening applicants for up to 150 vacancies annually.
Key Responsibilities
Perform end-to-end recruitment of administrative professionals for assigned vacancies with a wide range of salaries and job titles
Source candidates and conduct comprehensive background checks including education, employment, and references
Screen applications and resumes to ensure they meet the essential criteria for the job role before submitting to hiring managers
Monitor application progress using the Applicant Tracking Systems
Quick tip: Create impressive job descriptions easily in our partner's Resume Builder by adding pre-written job phrases for every industry and career stage.

Education section
Nearing the end of your resume, your education/qualifications section should be added.
In a well-structured list, add all of your qualifications and certifications that qualify you to perform a typical Senior Recruiter role.
If you have plenty of work experience, keep this section brief – if not, add lots of detail to make up for your lack of experience.
Additional information
If you have anything else to add which is relevant to the jobs you are applying for, the additional info section is the place to add it.
Perhaps you have a hobby which involves relevant skills, or maybe you have some awards or publications worth mentioning.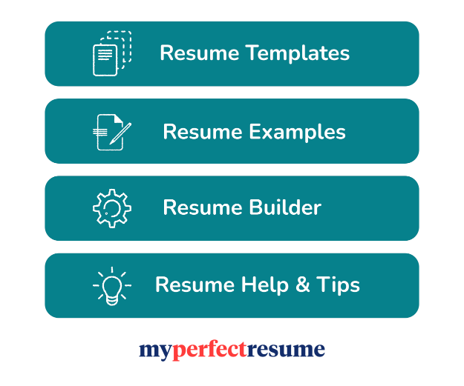 Writing your own winning Senior Recruiter resume
By tailoring your resume to the specific job and industry you are targeting and ensuring that it effectively communicates your professional value, you can position yourself as a top candidate for all Senior Recruiter positions.
Good luck with your job search!