If you want to join the executive team and help the company reach its goals, then you need to prove you've got what it takes to fill these big shoes.
You need a resume that showcases your relevant experience and the qualities that make you a great leader.
If you're not sure how to begin creating such an important and detailed application, check out our comprehensive guide and senior director resume example below.
Contents
| | |
| --- | --- |
| How to write a Senior Director resume | |

Senior Director Resume Example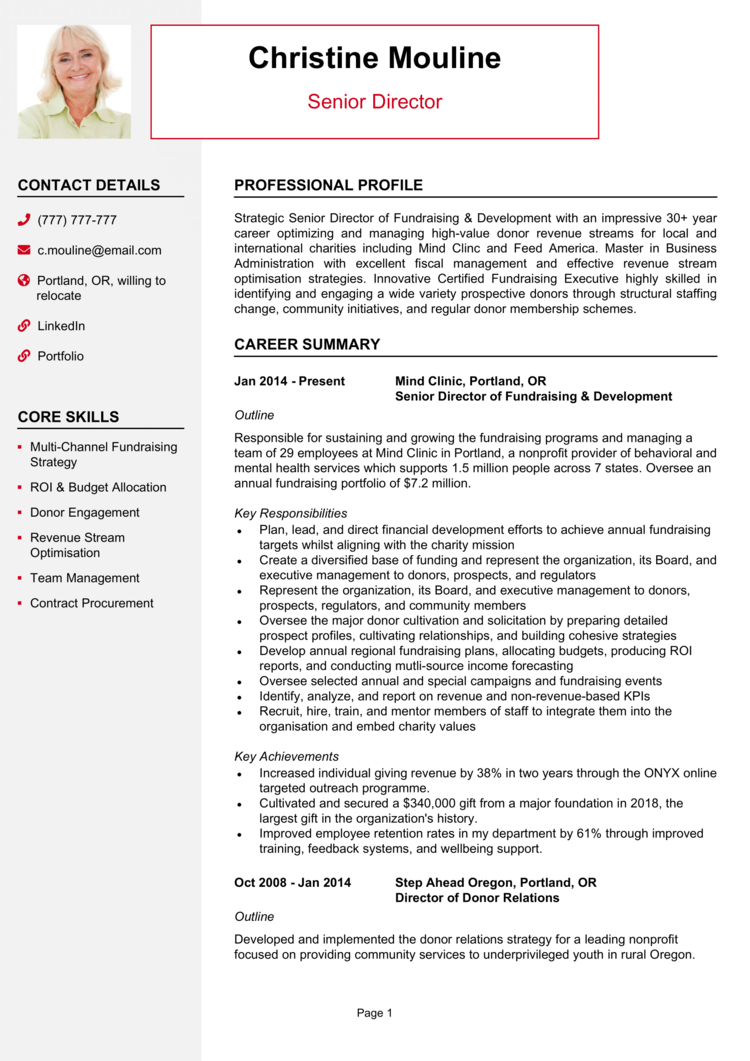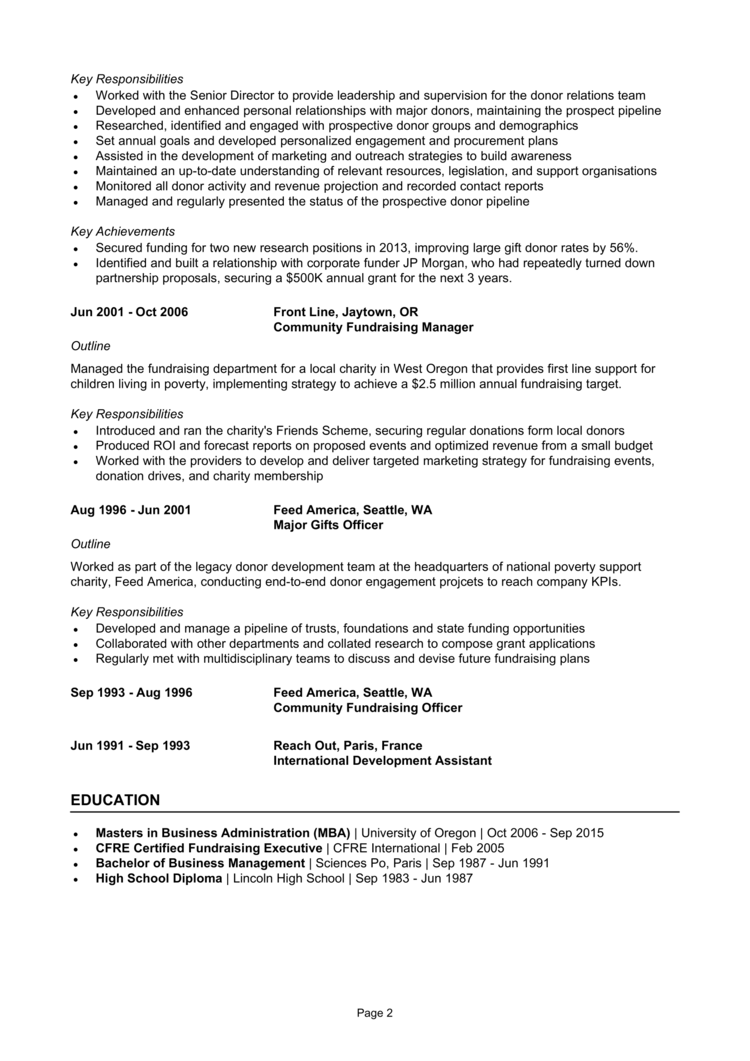 This Senior Director resume example gives you a good idea of how a good Senior Director resume should look and read.
The information is presented professionally and the content is well structured to ensure that time-strapped recruiters and hiring managers can find the important skills and knowledge quickly.
Refer to this example as you write your own resume.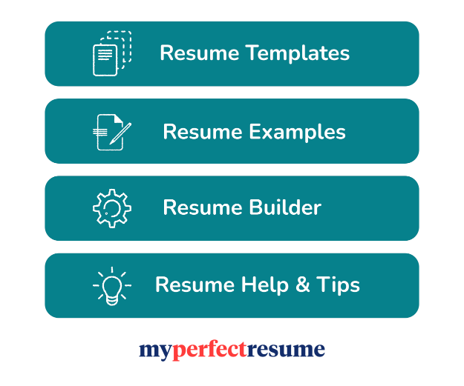 Senior Director resume layout and formatting
The format and layout of your resume can make or break its success.
Sure, it's great to pack your resume with lots of impressive skills and knowledge, but if the page is not structured clearly, hiring managers will struggle to find the important stuff!
Above all, your resume should be easy-to-read and professional looking.
Follow these formatting tips to get noticed.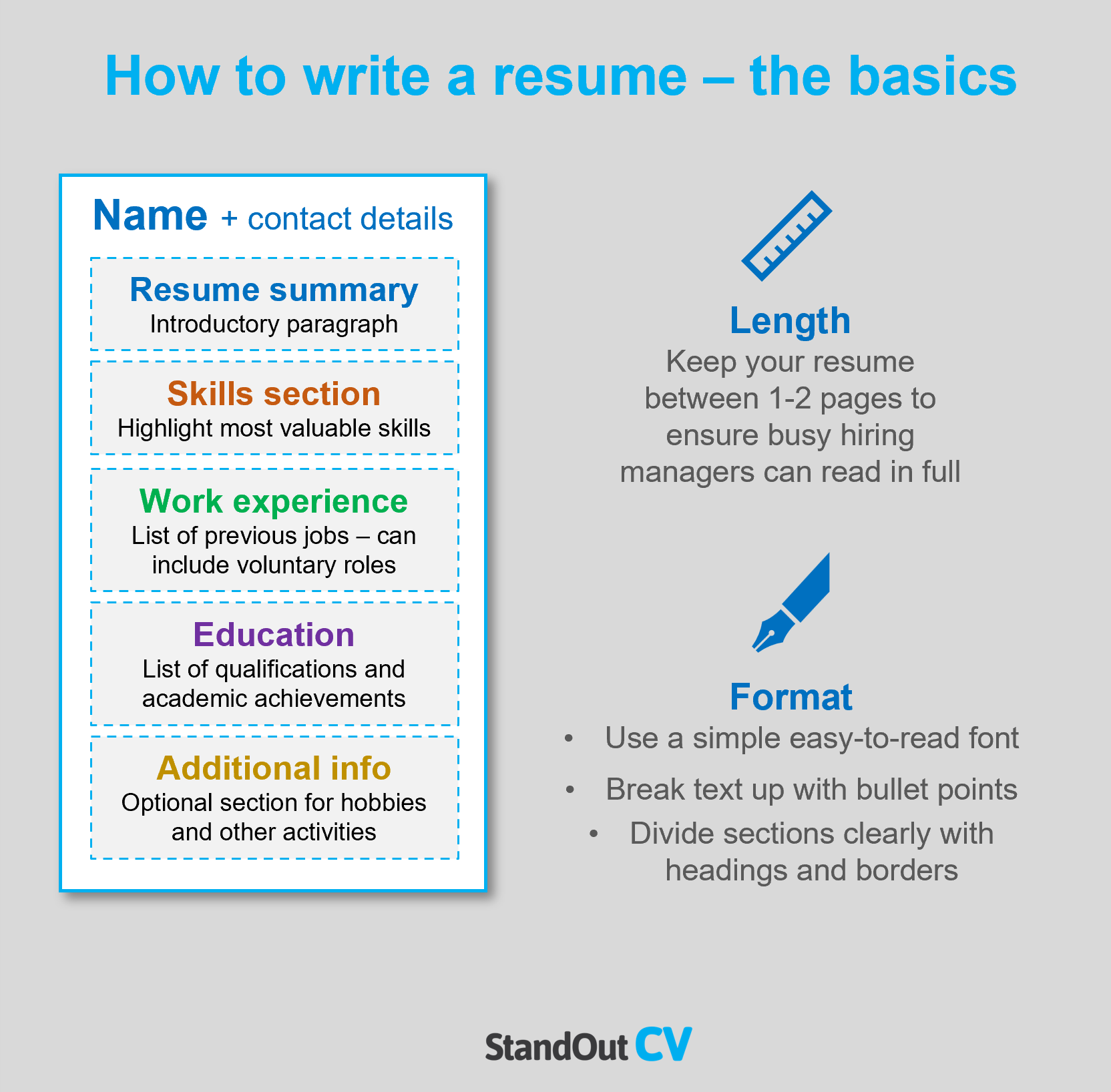 Formatting your resume
Length: Think that submitting a 10 page resume will impress recruiters? Unfortunately it won't… Even if you've got tons of experience to brag about, recruiters don't have time to read essays, so keep it brief – around 2 pages is the sweet spot.
Font & readability: The key to an effective resume is its readability, so it's best to use a clear and simple font and format it with bullet points and short paragraphs to make it easy for recruiters to read through quickly.
Layout & Structure: Hiring managers should be able to skim through your resume easily and pinpoint the information they want quickly. To help them do this, organize the page into clear sections with bold headings and dividing borders. The design should be clutter-free and professional-looking, with a calm color scheme.
Photos: It's not mandatory to add a photo to your resume in the USA but it if you're applying to organizations within the creative fields, it can be beneficial.
Quick tip: Achieving a professional look for your resume can be difficult and time-consuming. If you want to create an attractive resume quickly, try our partner's Resume Builder and use one of their eye-catching resume templates.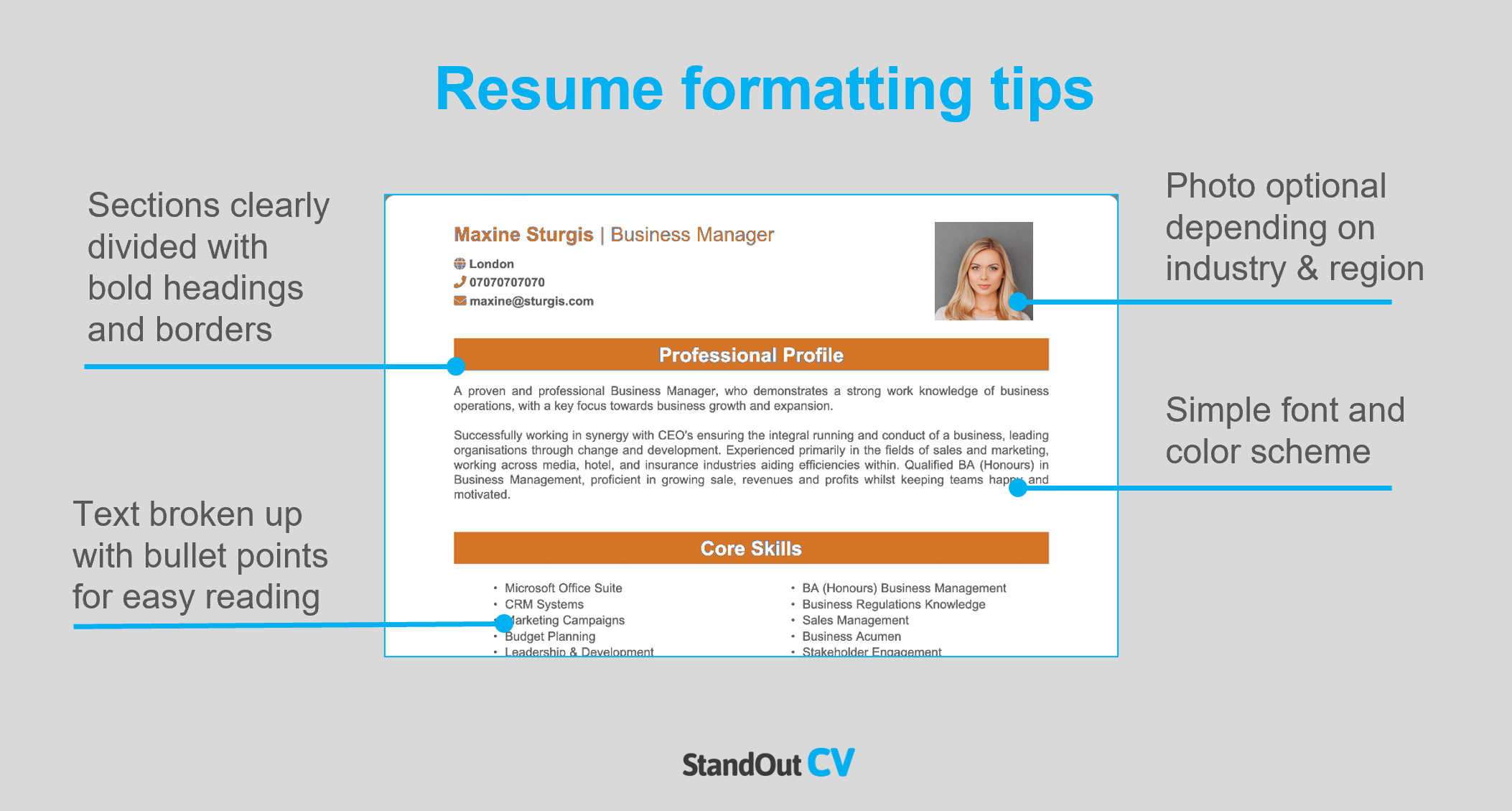 Resume layout
Here's an overview of the sections you should add when writing your resume.
Name and contact details – Stick these details at the top, so they are easy to find.
Resume summary – A punchy paragraph summarizing your skills and knowledge, enticing recruiters to read more of your resume.
Skills section – Short list of your most valuable skills, enabling recruiters to quickly spot your suitability.
Work experience – Showcase your previous employment, starting with your most recent roe and working backwards – voluntary work and college placements can be included if you have no paid experience.
Education – A summary of your most relevant qualifications and academic achievements
Additional info – An optional section for that other attributes that may boost your application, such as hobbies or clubs
Here's what to include in each part of your resume.
Contact Details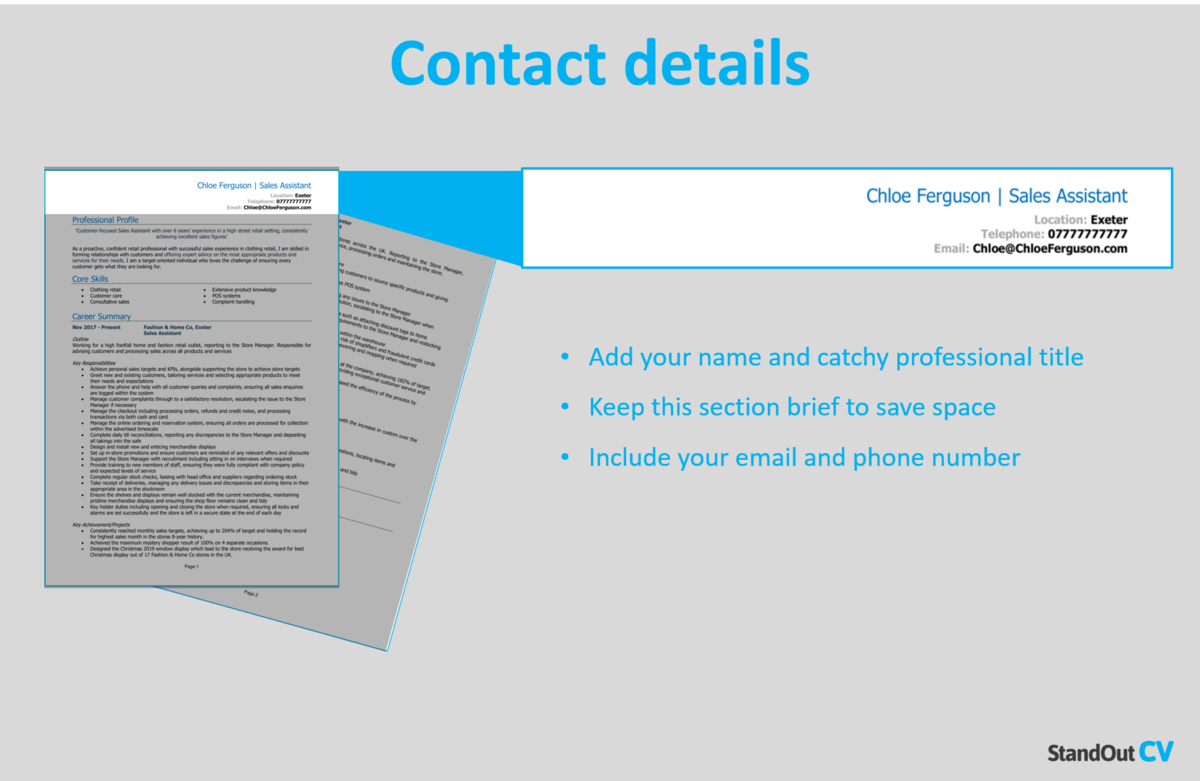 Add your name and contact details to the header of your resume, so that anybody reading can easily see how to contact you.
Name and profession title
Cell phone number – or any number you are easily reachable on
Location – Add your local area such as Washington or San Diego – not your full address as that will take up too much space.
Email address – Use a professional looking address.
You can add a link to your LinkedIn profile if you have one – you do not need to include personal details like date of birth or religion.
Senior Director Resume Summary
Your resume summary is like an elevator pitch. It's your chance to sell yourself to employers within a short space of time.
Achieve this by summarizing your skills and expertise, whilst highlighting your abilities that closely match the jobs you are aiming for.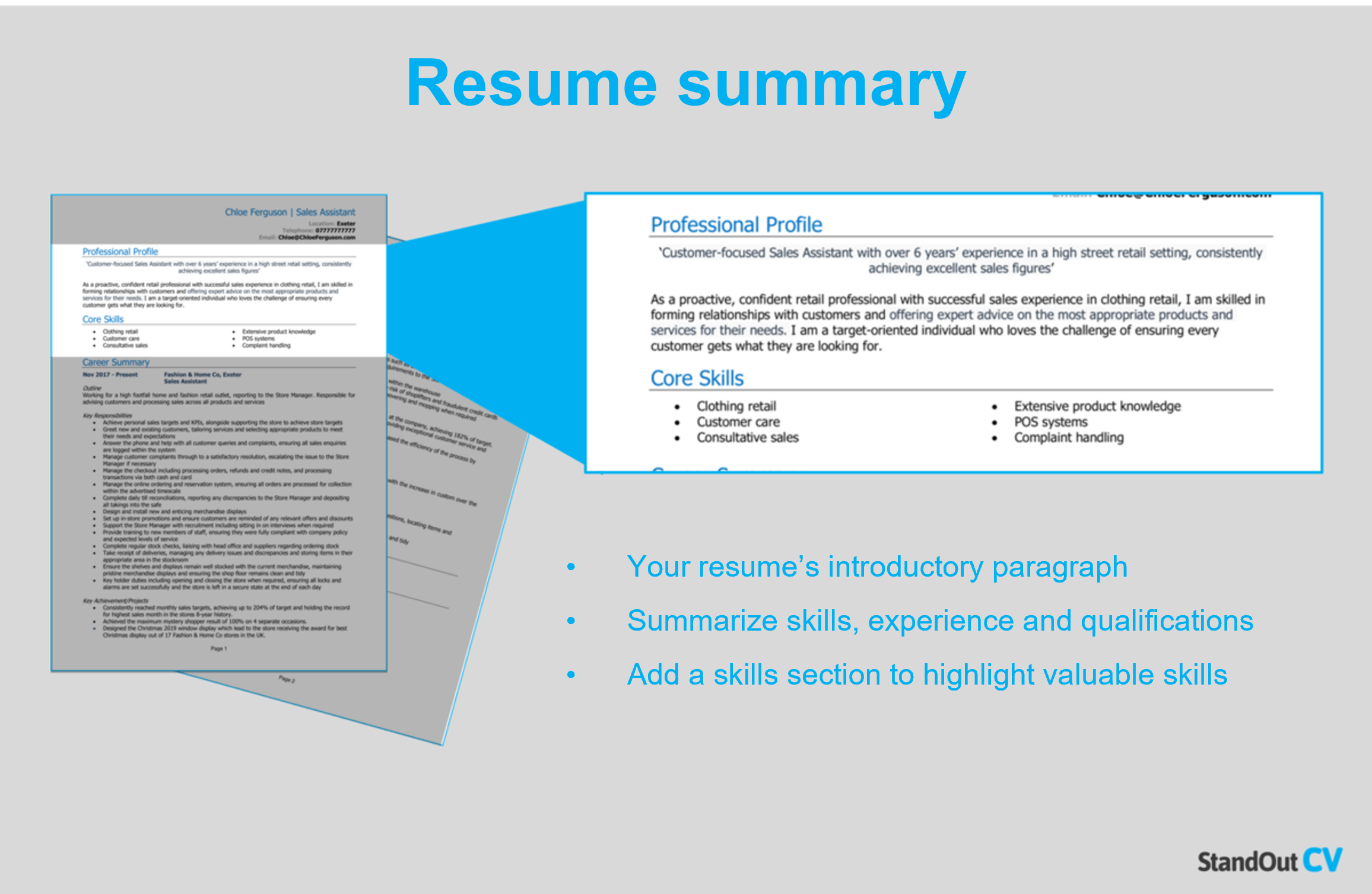 How to create a resume summary that will excite recruiters:
Keep it short: Your summary is intended to be a high-level introduction to hook readers' attention, so keep it brief (4-7 lines) – save the details for later in your resume.
Tailor to target jobs: Tailor your resume to your target jobs by studying the job description and adding as many matching skills as you can.
Avoid using cliches: To capture the attention of recruiters you must provide factual information, such as hard skills and qualifications, and avoid using empty phrases like "Go-getter who thinks outside the box."
Senior Director resume summary example
Strategic Senior Director of Fundraising & Development with an impressive 30+ year career optimizing and managing high-value donor revenue streams for local and international charities including Mind Clinic and Feed America. Master's in business administration with excellent fiscal management and effective revenue stream optimization strategies. Innovative Certified Fundraising Executive highly skilled in identifying and engaging a wide variety of prospective donors through structural staffing change, community initiatives, and regular donor membership schemes.
What to include in your Senior Director resume summary?
Summary of your experience: What kind of companies have you worked for in the past? And which jobs have you carried out?
Relevant skills: Scatter your most in-demand Senior Director skills through your summary to ensure they are noticed quickly by hiring managers.
Qualifications: Showcase your level of education with a quick mention of any qualifications that are essential for the Senior Director roles you are applying to.
Quick tip: Choose from hundreds of pre-written summaries across all industries, and add one to your resume with one-click in our partner's Resume Builder. All written by recruitment experts and easily tailored to suit your unique skillset and style.
Core skills section
In addition to your resume summary, your core skills section provides an easily digestible snapshot of your skills – perfect for grabbing the attention of busy hiring managers.
As Senior Director jobs might receive a huge pile of applications, this is a great way to stand out and show off your suitability for the role.
It should be made up of 2-3 columns of bullet points and be made up of skills that are highly relevant to the jobs you are targeting.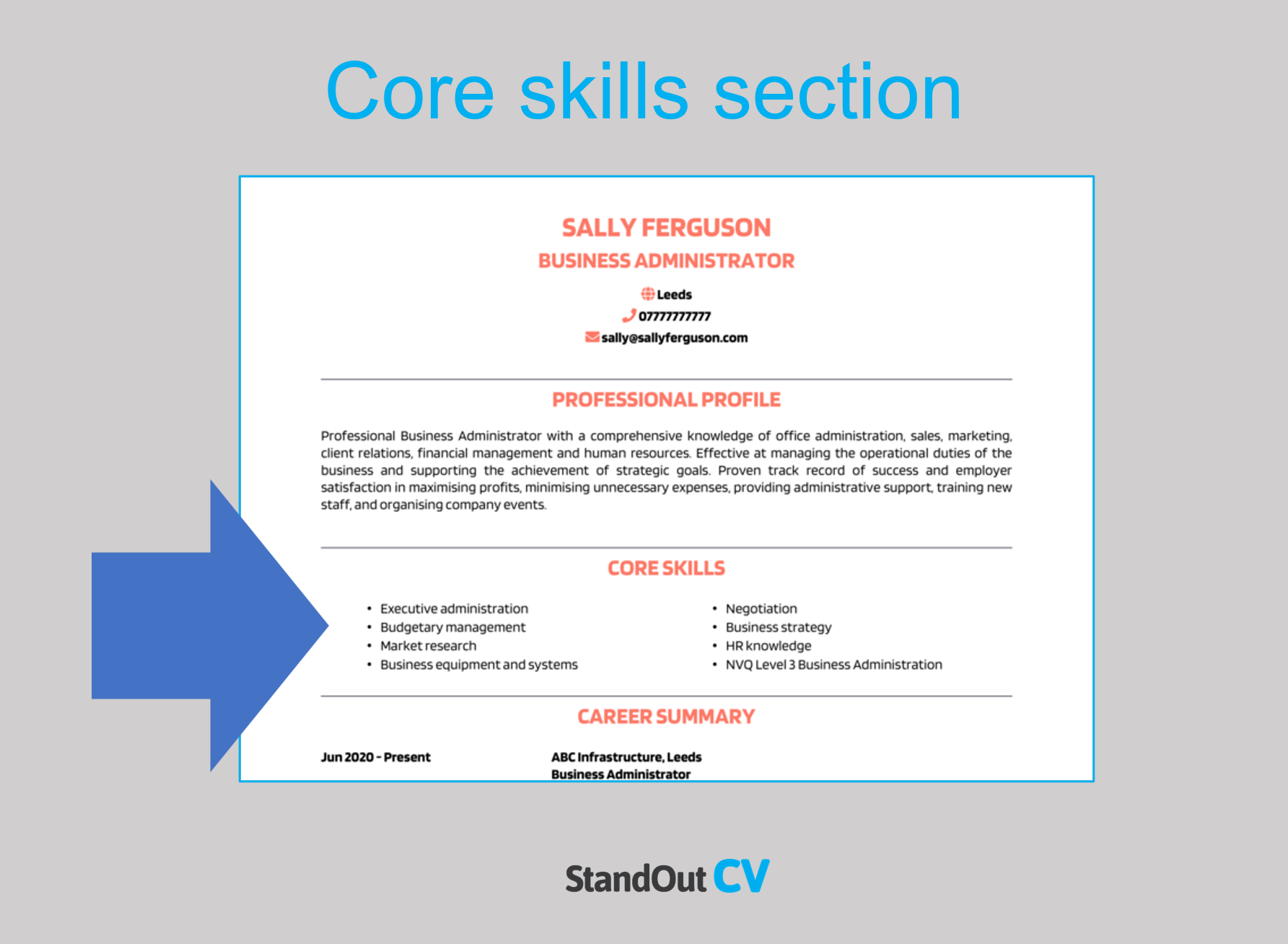 Best skills for your Senior Director resume
Financial management – Managing budgets and financial resources effectively and making strategic decisions to optimize financial performance of the organization.
Leadership – Leading, motivating, and mentoring teams, setting goals, and ensuring that organizational objectives are met.
Strategic planning – Developing and implementing strategic plans to achieve long-term organizational goals and objectives.
Project management – Managing complex projects, setting timelines, allocating resources, and ensuring that project goals are met.
Effective communication – Utilizing strong verbal and written communication skills to effectively communicate with stakeholders, team members, and senior leadership teams.
Change management – Managing change initiatives and ensuring successful adoption of new processes, policies, and technologies.
Data analysis – Analyzing data, identifying trends, and using insights to inform decision-making and strategy development.
Issue resolution – Identifying problems, developing and evaluating potential solutions, and implementing effective resolutions.
Negotiation – Negotiating contracts and agreements with vendors, partners, and stakeholders to ensure mutually beneficial outcomes.
Industry knowledge – Utilizing in-depth knowledge and understanding of the industry and market trends, including regulatory requirements and competitive landscape.
Quick tip: Our partner's Resume Builder contains thousands of in-demand skills for every profession that can be added to your resume in seconds – saving you time and greatly improving your chances of landing job interviews and getting hired.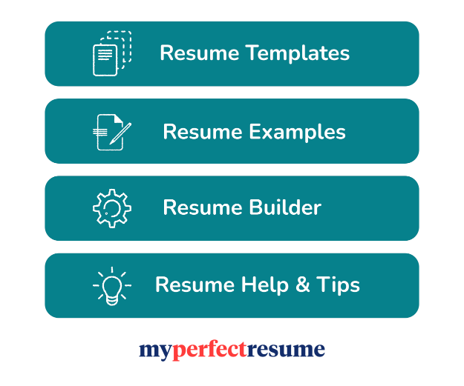 Work experience
Now that you've reeled recruiters in with your awesome summary, it's time to delve into your work experience.
Here you'll list your previous jobs (starting with your most recent and working backward) and showcase how you apply your skills in the workplace.
Provide lots of detail in recent jobs, and less in older roles.
If you have no relevant paid experience, you can include voluntary work and placements – but if you have lots of experience, you can leave out some of the really old jobs.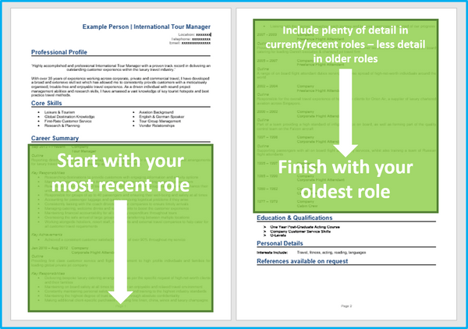 Structuring your jobs
Without a good structure, your job description can look messy and overwhelming to anyone reading them.
Make it easy for recruiters to read your work experience by structuring your roles like this.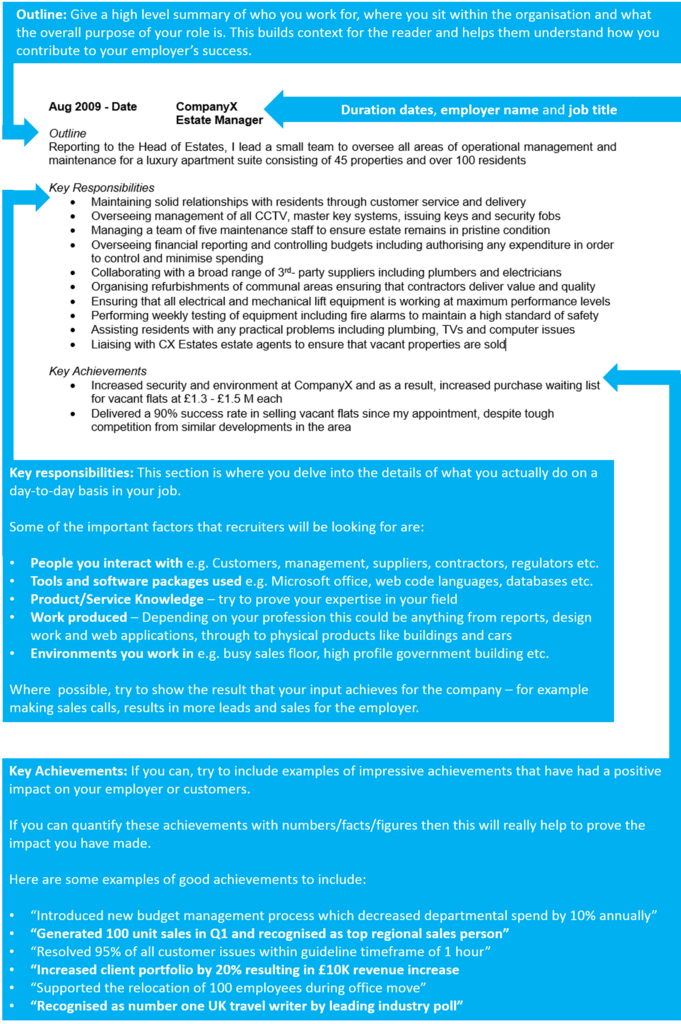 Job outline
Each role description should begin with a qucik summary of the job and company, along with how the job fits into the strucuture of the organization.
Key responsibilities
The bulk of the role description should be comprised of bullet points that explain all of your duties in the job.
Keep the sentences short and simple to make them easy for recruiters to digest.
Key achievements
Finish each role by highlighting some impressive achievements you made whilst in the role.
Anything that benefited the employer can be included from making financial savings, to winning new customers.
Quantify your achievements with facts and figures if you can, e.g. "reduced call wait time by 10%"
Example job for Senior Director resume
Outline
Responsible for sustaining and growing the fundraising programs and managing a team of 29 employees at Mind Clinic in Portland, a non-profit provider of behavioral and mental health services which supports 1.5 million people across 7 states. Oversee an annual fundraising portfolio of $7.2 million.
Key Responsibilities
Plan, lead, and direct financial development efforts to achieve annual fundraising targets whilst aligning with the charity mission
Create a diversified base of funding and represent the organization, its Board, and executive management to donors, prospects, and regulators
Represent the organization, its Board, and executive management to donors, prospects, regulators, and community members
Oversee the major donor cultivation and solicitation by preparing detailed prospect profiles, cultivating relationships, and building cohesive strategies
Quick tip: Create impressive job descriptions easily in our partner's Resume Builder by adding pre-written job phrases for every industry and career stage.

Education section
Nearing the end of your resume, your education/qualifications section should be added.
In a well-structured list, add all of your qualifications and certifications that qualify you to perform a typical Senior Director role.
If you have plenty of work experience, keep this section brief – if not, add lots of detail to make up for your lack of experience.
Additional information
The additional info section is optional but can be useful if you have anything else to add that could benefit your application.
For example, you may have some hobbies and interests that are relevant to your job – or you might have awards or publications to shout about.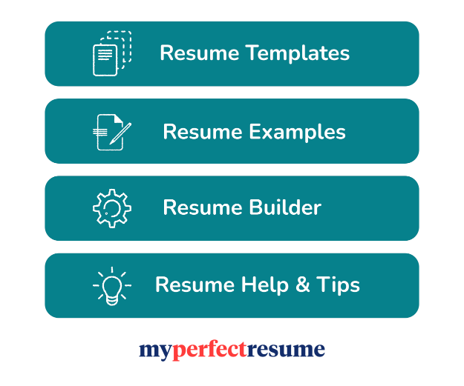 Writing your own winning Senior Director resume
Crafting a strong Senior Director resume can be a daunting task, but implementing the steps outlined above will significantly increase your chances of securing multiple interview opportunities.
Good luck with your job search!