You work in recruiting and you're very familiar with what makes a good resume. So why does writing your own feel so tough?
Well, it's a little different when the future of your career is riding on your application, which is why we've put together this detailed guide.
Bursting with tips and advice, we'll also share a recruiting manager resume example to help you perfect your application.
Contents
| | |
| --- | --- |
| How to write a Recruiting Manager resume | |

Recruiting Manager Resume Example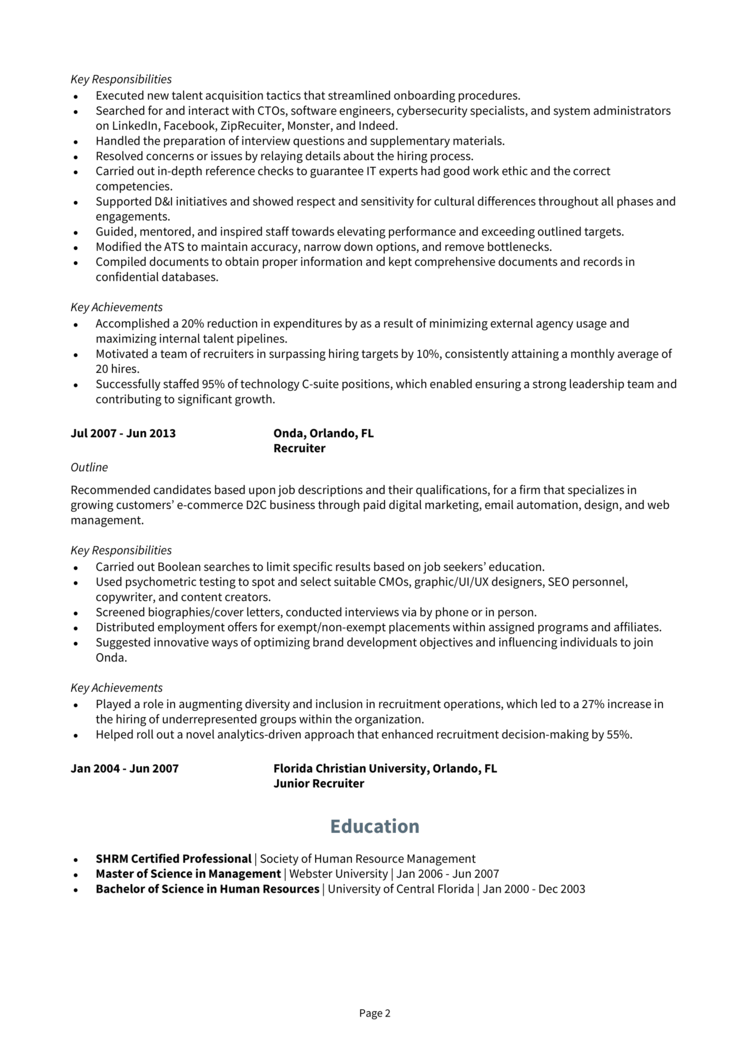 This example Recruiting Manager resume is well-structured to provide a pleasant reading experience for recruiters, and contains all of the crucial information they want to see.
The rest of the guide will show you exactly how you can achieve this in your own resume.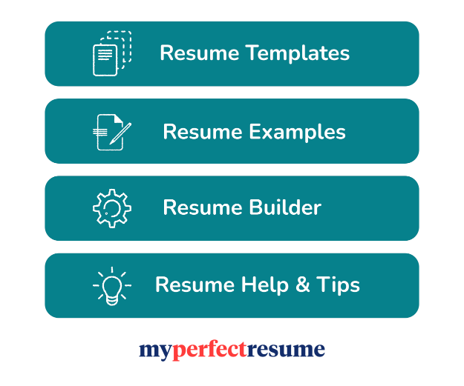 Recruiting Manager resume layout and format
The format and layout of your resume can make or break its success.
Sure, it's great to pack your resume with lots of impressive skills and knowledge, but if the page is not structured clearly, hiring managers will struggle to find the important stuff!
Above all, your resume should be easy-to-read and professional looking.
Follow these formatting tips to get noticed.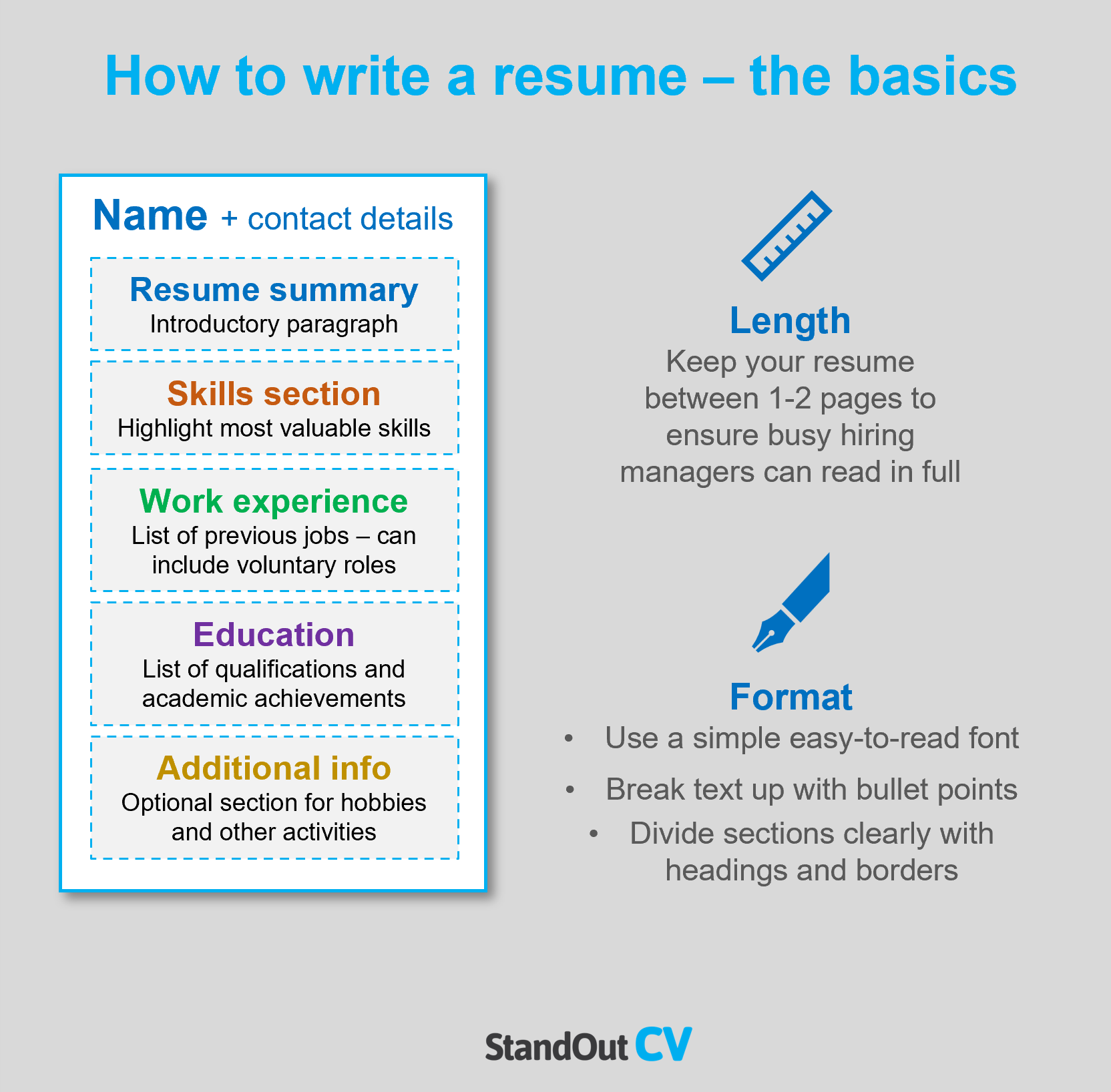 Formatting your resume
Length: Given that recruiters have to sift through tons of resumes daily, it's recommended to keep your resume brief (no more than 2 pages) to make sure it receives their full attention.
Font & readability: The key to an effective resume is its readability, so it's best to use a clear and simple font and format it with bullet points and short paragraphs to make it easy for recruiters to read through quickly.
Layout & Structure: Hiring managers should be able to skim through your resume easily and pinpoint the information they want quickly. To help them do this, organize the page into clear sections with bold headings and dividing borders. The design should be clutter-free and professional-looking, with a calm color scheme.
Photos: In the USA adding a photo to your resume is optional – you don't have to do it, but it can be a nice way to get your personality across.
Quick tip: Achieving a professional look for your resume can be difficult and time-consuming. If you want to create an attractive resume quickly, try our partner's Resume Builder and use one of their eye-catching resume templates.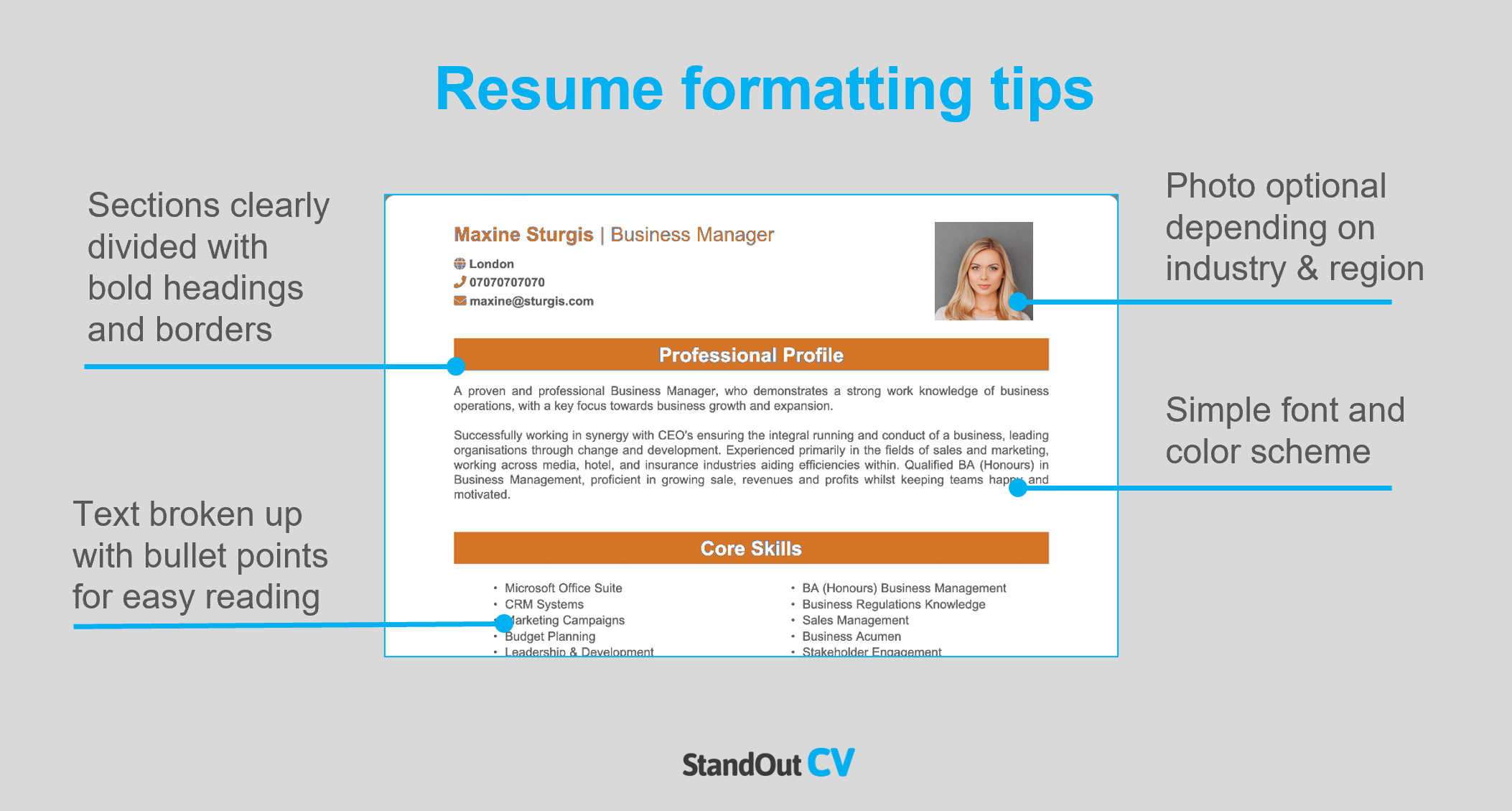 Resume layout
Divide the page into these sections when you write your own resume.
Name and contact details – Simply state who you are, and how to get in touch with you.
Resume summary – An introductory paragraph at the very top of your resume which summarizes your skills, experience and suitability for your target jobs.
Core skills section – A bullet-pointed list of your skills that relate most to your target jobs.
Work experience – A list of your current and previous jobs, including all of your responsibilities and achievements.
Education – A section that showcases all of your education and academic achievements.
Additional info (optional) – Here you can add an extra section for things like hobbies and interests, or anything else that might be relevant to your target jobs.
Here's what to include in each part of your resume.
Contact Details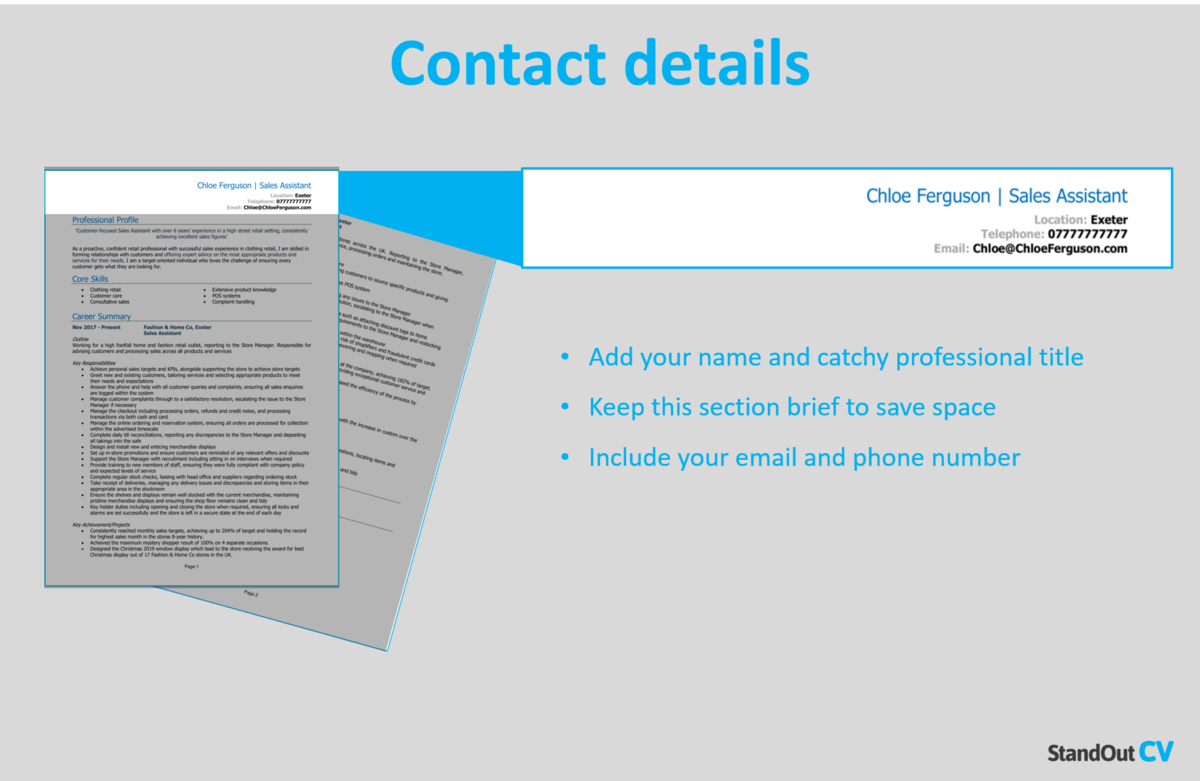 Make it easy for hiring managers to contact you by adding your contact details to the top of your resume.
Keep this section small to save space and include the following.
Name and profession title
Telephone number – Ideally your cell phone so you can answer quickly.
Location – Add your general location such as LA or New York
Email address – Use a professional looking one with no nicknames.
You can add a link to your LinkedIn profile if you have one – you do not need to include personal details like date of birth or marital status.
Recruiting Manager Resume Summary
Grab the attention of recruiters right away by including a compelling summary at the top of your resume that summarizes your most valuable skills and experience.
This brief yet impactful section enables you to demonstrate why you're the best candidate for the job and convince recruiters to keep reading.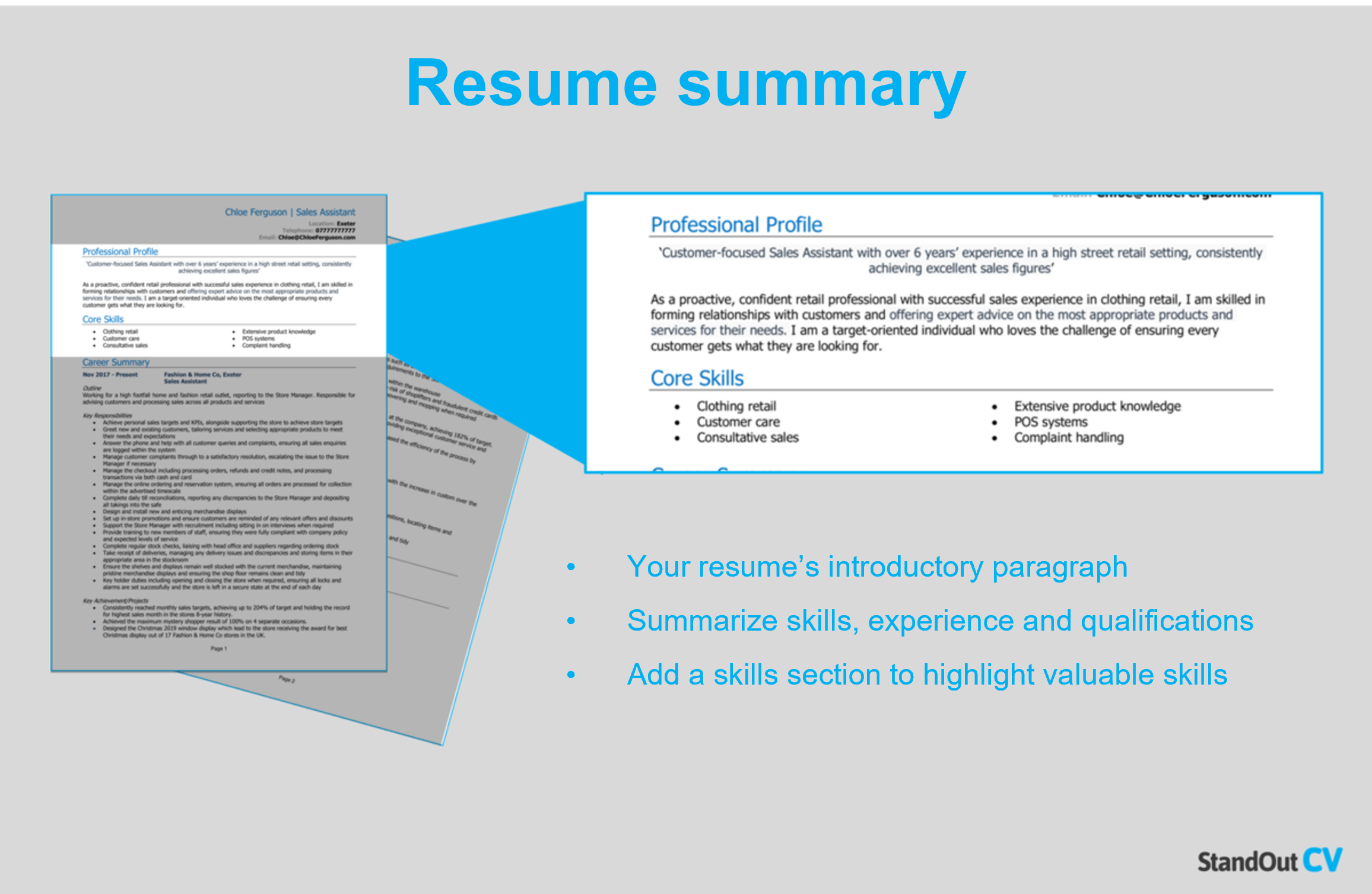 How to create a resume summary that will excite recruiters:
Keep it short: Aim for a short punchy paragraph of 4-7 lines. This is just enough info to showcase why you'd make the perfect hire, without going into excessive detail and overwhelming busy recruiters at such an early stage in the resume.
Tailor to target jobs: To tailor your resume to your target jobs, it's essential to closely analyze the job description and include as many relevant skills as possible.
Avoid using cliches: Recruiters always see cringey cliches like "hardworking guru who works well in a team or individually" – they don't mean much to anyone, so focus your summary on tangible skills and experience.
Recruiting Manager resume summary example
Dedicated Recruiting Manager with 15 years of experience in attracting, sourcing, and appointing qualified candidates to meet staffing needs for junior, mid, and senior-level roles in healthcare, IT, advertising, and higher education sectors. Strong leadership capabilities, with a passion for fostering a stimulating environment. Focused on realizing the value of having a workforce that reflects the diversity of the population as a whole.
What to include in your Recruiting Manager resume summary?
Summary of your experience: Summarize the type of work you have done in the past and the benefits you have delivered for the organizations you worked at.
Relevant skills: Skills that are highly relevant to Recruiting Manager work should be made prominent throughout your summary.
Qualifications: Mention any Recruiting Manager qualifications that are important to your profession in the summary briefly, to show you are qualified to carry out the role.
Quick tip: Choose from hundreds of pre-written summaries across all industries, and add one to your resume with one-click in our partner's Resume Builder. All written by recruitment experts and easily tailored to suit your unique skillset and style.
Core skills section
Underneath your summary, write a core skills section to make your most relevant skills jump off the page at readers.
It should be made up of 2-3 columns of bullet points of your relevant skills.
Before you do this, look over the job description and make a list of any specific skills, specialisms or knowledge required.
Then, make sure to use your findings in your list. This will paint you as the perfect match for the role.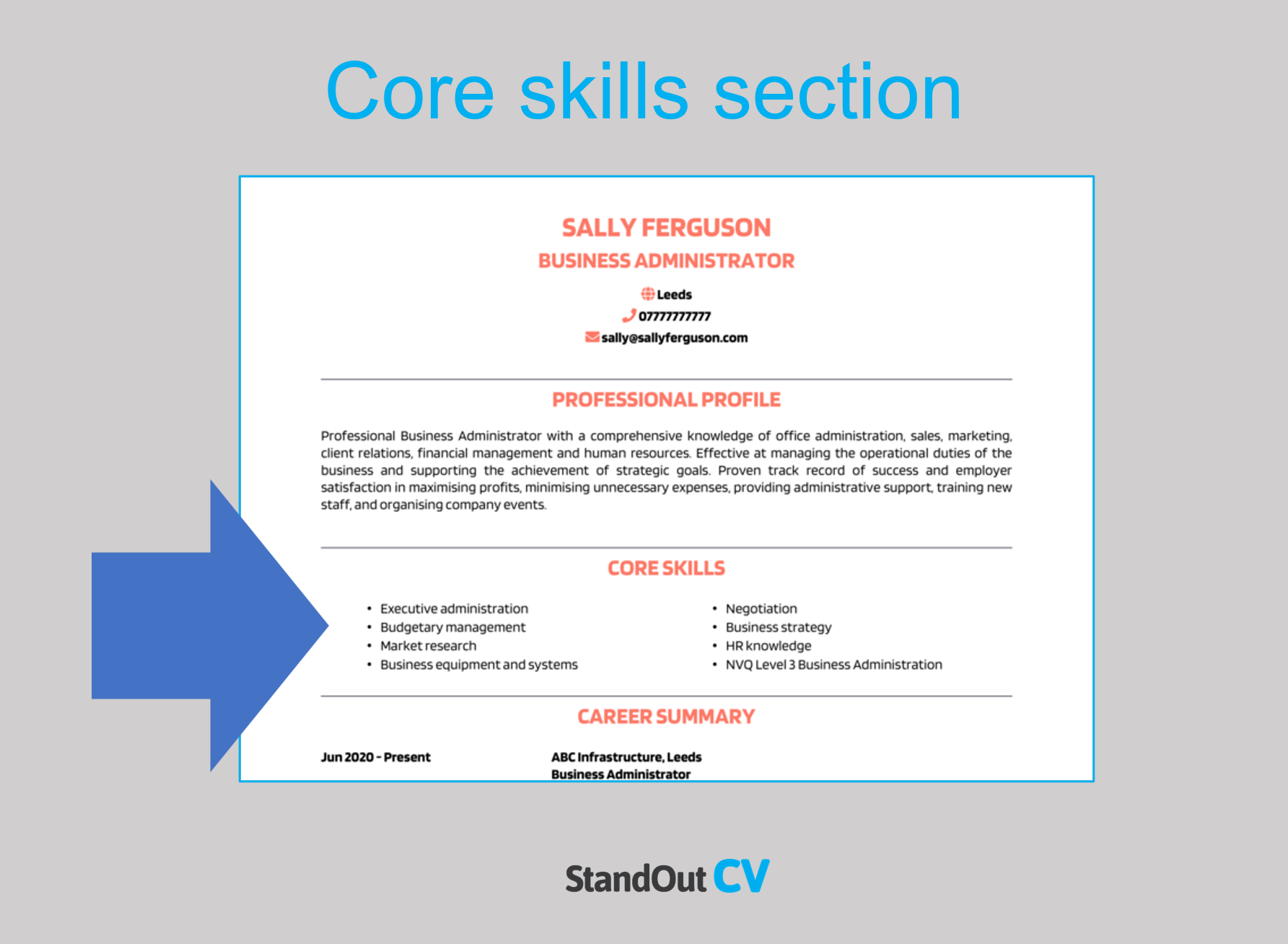 Best skills for your Recruiting Manager resume
Talent Acquisition – Sourcing, attracting, and recruiting top talent for various roles and positions within the organization.
Candidate Assessment – Evaluating candidates through resume screening, interviews, and assessments to identify the best fit for the organization's needs.
Recruitment Strategies – Developing and executing effective recruitment strategies, including job postings, social media campaigns, networking events, and employer branding initiatives.
Interviewing Techniques – Conducting structured and behavioral interviews to assess candidates' skills, experience, and cultural fit.
Employer Branding – Building and promoting a strong employer brand to attract and retain high-quality candidates.
Applicant Tracking Systems (ATS) – Utilizing ATS platforms to manage the recruitment process, track candidate data, and generate reports.
Diversity and Inclusion – Utilizing knowledge of diversity and inclusion principles to implement strategies which attract diverse candidates and create an inclusive work environment.
Compensation and Benefits – Utilizing knowledge of compensation and benefits practices to effectively negotiate job offers and ensure competitive packages for hired candidates.
Compliance and Legal Knowledge – Utilizing knowledge of employment laws and regulations, including equal opportunity and non-discrimination practices, to ensure compliance throughout the recruitment process.
Data Analysis – Analyzing recruitment data and metrics to measure the effectiveness of recruitment strategies, identify areas for improvement, and make data-driven decisions.
Quick tip: Our partner's Resume Builder contains thousands of in-demand skills for every profession that can be added to your resume in seconds – saving you time and greatly improving your chances of landing job interviews and getting hired.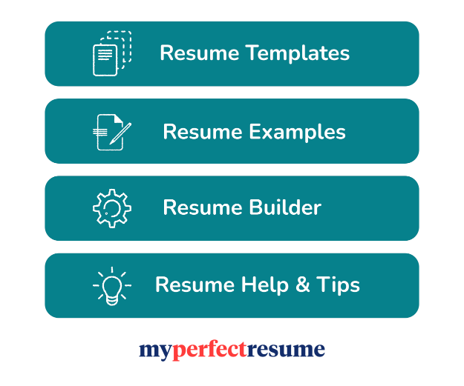 Work experience
Once you've got recruiters interested with your impactful summary, your work experience is where the real detail will lie.
Lay out your previous jobs from current to oldest, detailing what you contributed and achieved in each one.
If you're highly experienced you can cut this section down to your most recent few years of work, but if you are junior you can bulk this up with voluntary work and college placements.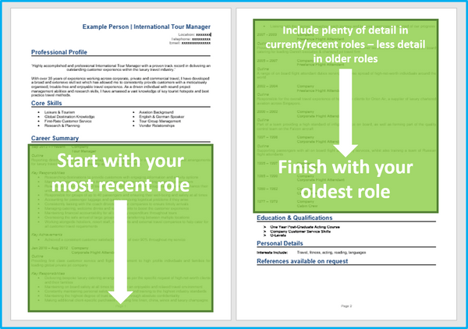 Structuring your jobs
Without a good structure, your job description can look messy and overwhelming to anyone reading them.
Make it easy for recruiters to read your work experience by structuring your roles like this.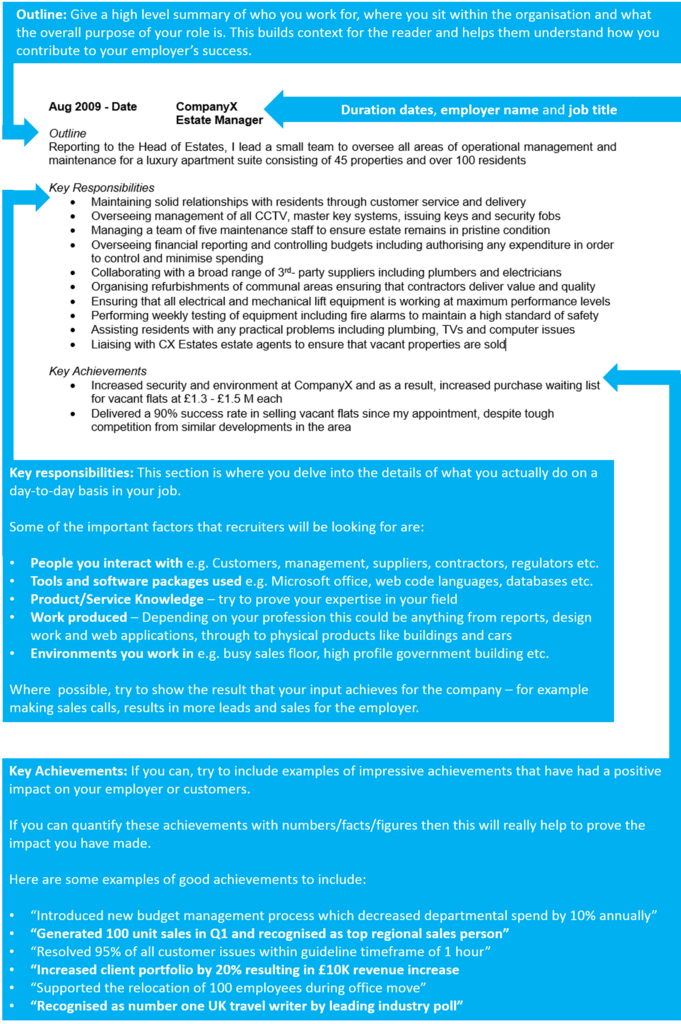 Job outline
To provide context to your jobs, begin each job with a concise summary of the organization, your role within it, and the main objectives of your position.
Key responsibilities
The bulk of the role description should be comprised of bullet points that explain all of your duties in the job.
Keep the sentences short and simple to make them easy for recruiters to digest.
Key achievements
Show employers the value you can bring to them by adding a few achievements to your jobs.
Whether you've saved the company money or improved an internal process, let recruiters know
Add some numbers to give readers a real scale of the impact, e.g. "reduced call wait time by 10%"
Example job for Recruiting Manager resume
Outline
Collaborate with several clinical units to understand their talent requirements and develop recruitment strategies, for an institution that fulfils its mission to improving communities by providing outreach, health promotion, education, research, planning, and direct services.
Key Responsibilities
Identify channels, such as job boards, social media, professional networks, and multiple agencies to appeal to a mixed pool of licensed doctors, psychologists, and nurses.
Encourage diversity and inclusion by actively seek varied candidates to fulfil positions.
Establish finances, devise cost-saving plans to control expenses, and negotiate and secure favorable contracts with vendors.
Review resumes and assess applicants' credentials, skills, and cultural fit, while coordinating and participate in interviews with directors.
Quick tip: Create impressive job descriptions easily in our partner's Resume Builder by adding pre-written job phrases for every industry and career stage.

Education section
Near the end of your resume add your education section.
Experienced candidates should keep it brief and focus on professional qualifications – and junior candidates can include high school diplomas, college degrees etc.
Additional information
The additional info section is optional but can be useful if you have anything else to add that could benefit your application.
For example, you may have some hobbies and interests that are relevant to your job – or you might have awards or publications to shout about.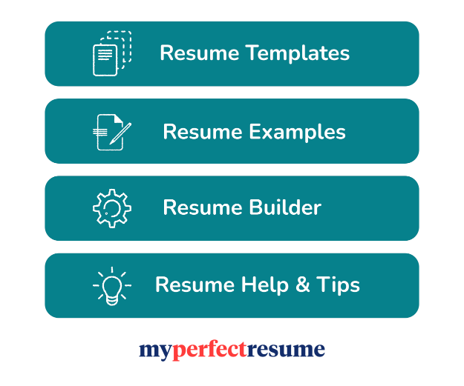 Writing your own winning Recruiting Manager resume
A winning Recruiting Manager resume should look great, read well, and sell your skillset to hiring managers.
If you follow the steps above, you should be able to bag yourself a top job in no time.
Good luck with your job search!