Can you ensure that every program is delivered on time, on budget, and to the highest standard?
Then you need to highlight this impressive skill set, along with your experience with past programs, to show the hiring manager why you'd be a perfect fit for the job.
To help you do this, we've created a step-by-step writing guide, as well as a program director resume example to inspire your own.
Contents
| | |
| --- | --- |
| How to write a Program Director resume | |

Program Director Resume Example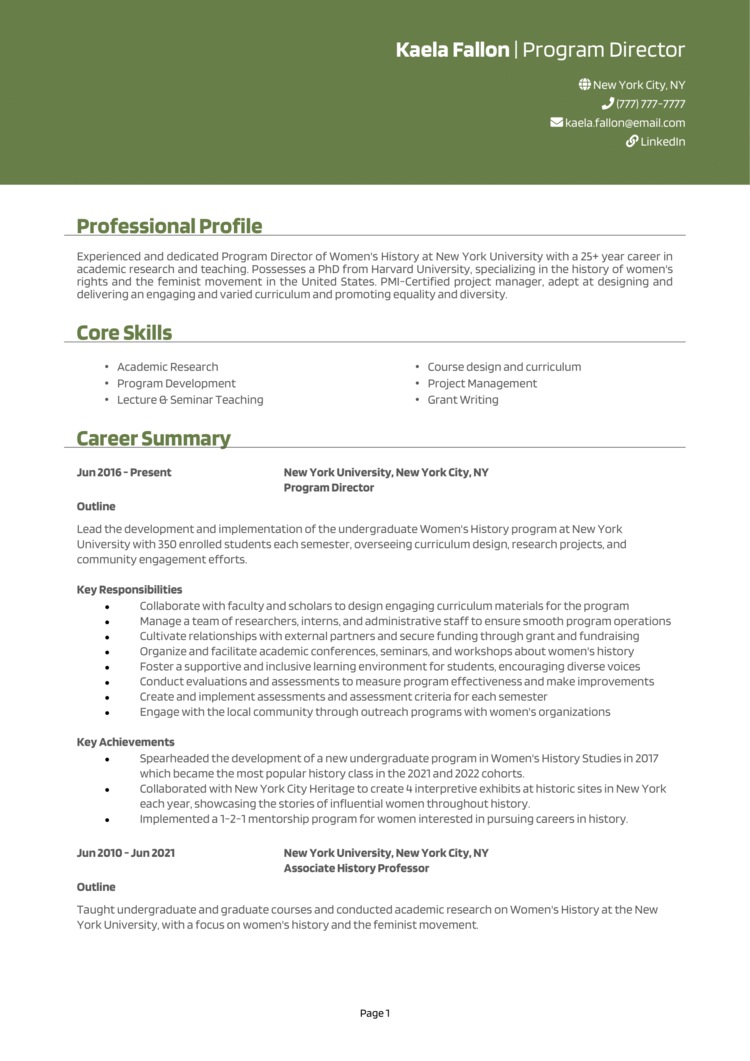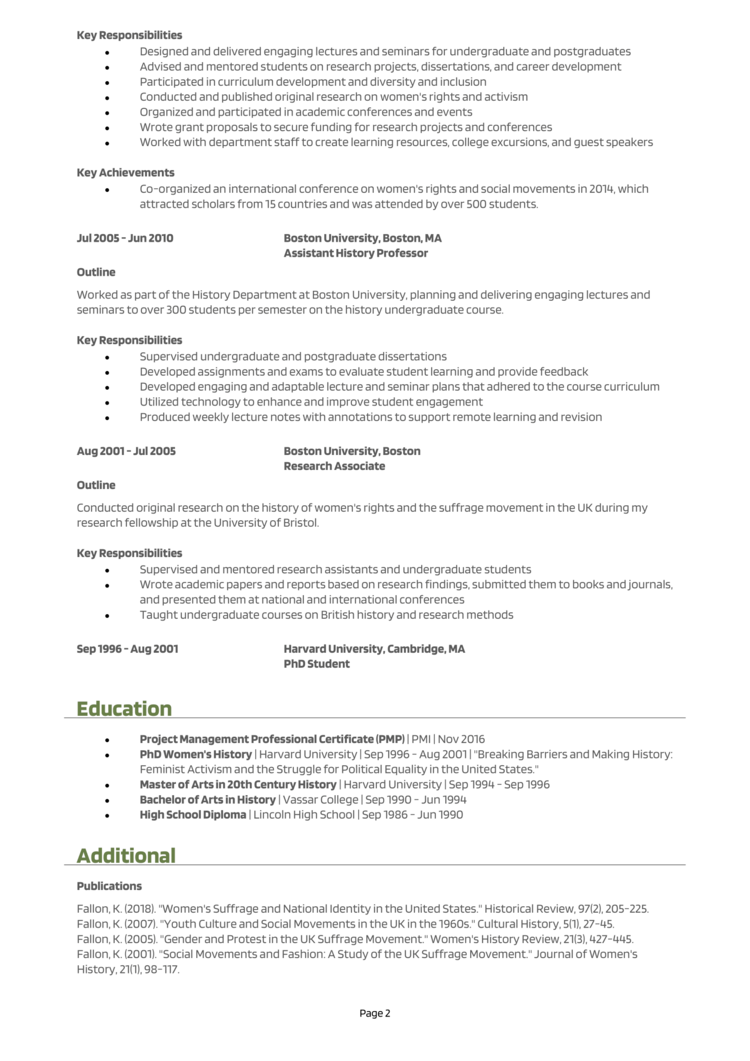 From the Program Director resume example above, you can see the kind of information your resume will need to include, and the layout you will need to create for an easy-reading experience.
The rest of this guide will show you how to apply this format to your own unique situation, and create a resume that will attract the best employers in your industry.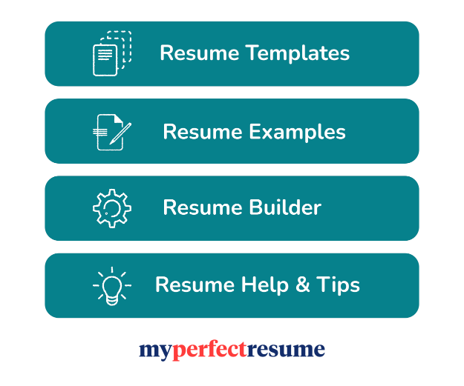 Program Director resume layout and format
Your resume layout and format will play a big role in helping hiring managers to take notice of your resume and stay glued to it.
Shoot for a simple yet professional look to ensure you make a strong first impression, and organize the page in a way that is easy for readers to digest the information.
The following formatting tips should help.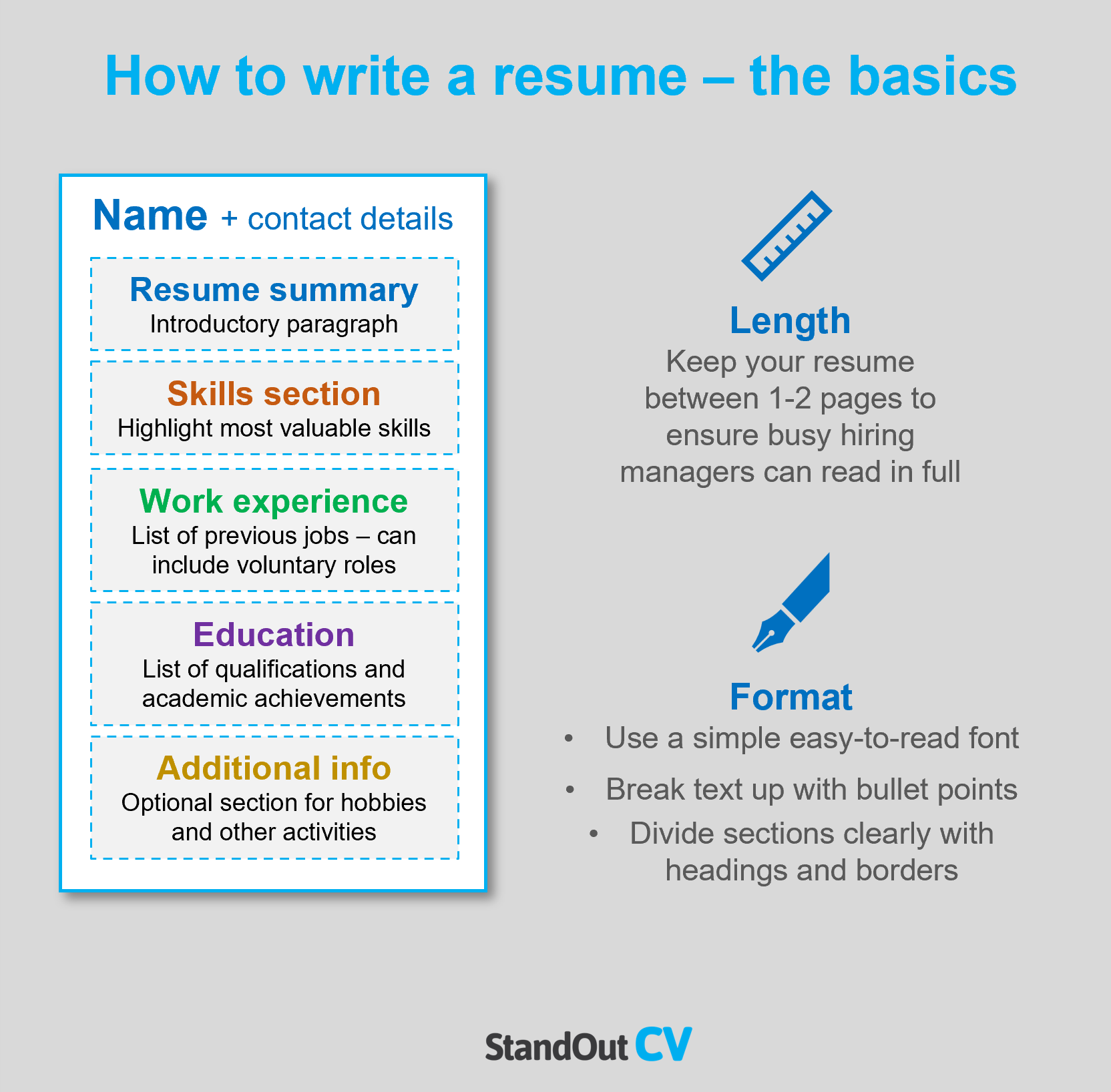 Formatting your resume
Length: Keep your resume to 2 pages or under. You've probably heard that recruiters and hiring managers don't have lots of time to read every resume, so keep yours brief if you want to ensure that they read all of the important info in yours.
Font & readability: Simplicity and a pleasant reading experience are crucial if you want to highlight your most valuable skills to recruiters. Use a clear font (avoid fancy ones) and break up the text in your resume with bullet points to ensure information can be easily consumed.
Layout & Structure: Allow recruiters to skim through your resume with ease, by dividing the page into clear sections with headings and borders. The design of your resume should be eye-catching but not overly complex – keep the style and color scheme simple and clean.
Photos: Although it's not mandatory to include a photo on your resume in the United States, it may be a good idea to do so in certain regions and industries where it is preferred.
Quick tip: Achieving a professional look for your resume can be difficult and time-consuming. If you want to create an attractive resume quickly, try our partner's Resume Builder and use one of their eye-catching resume templates.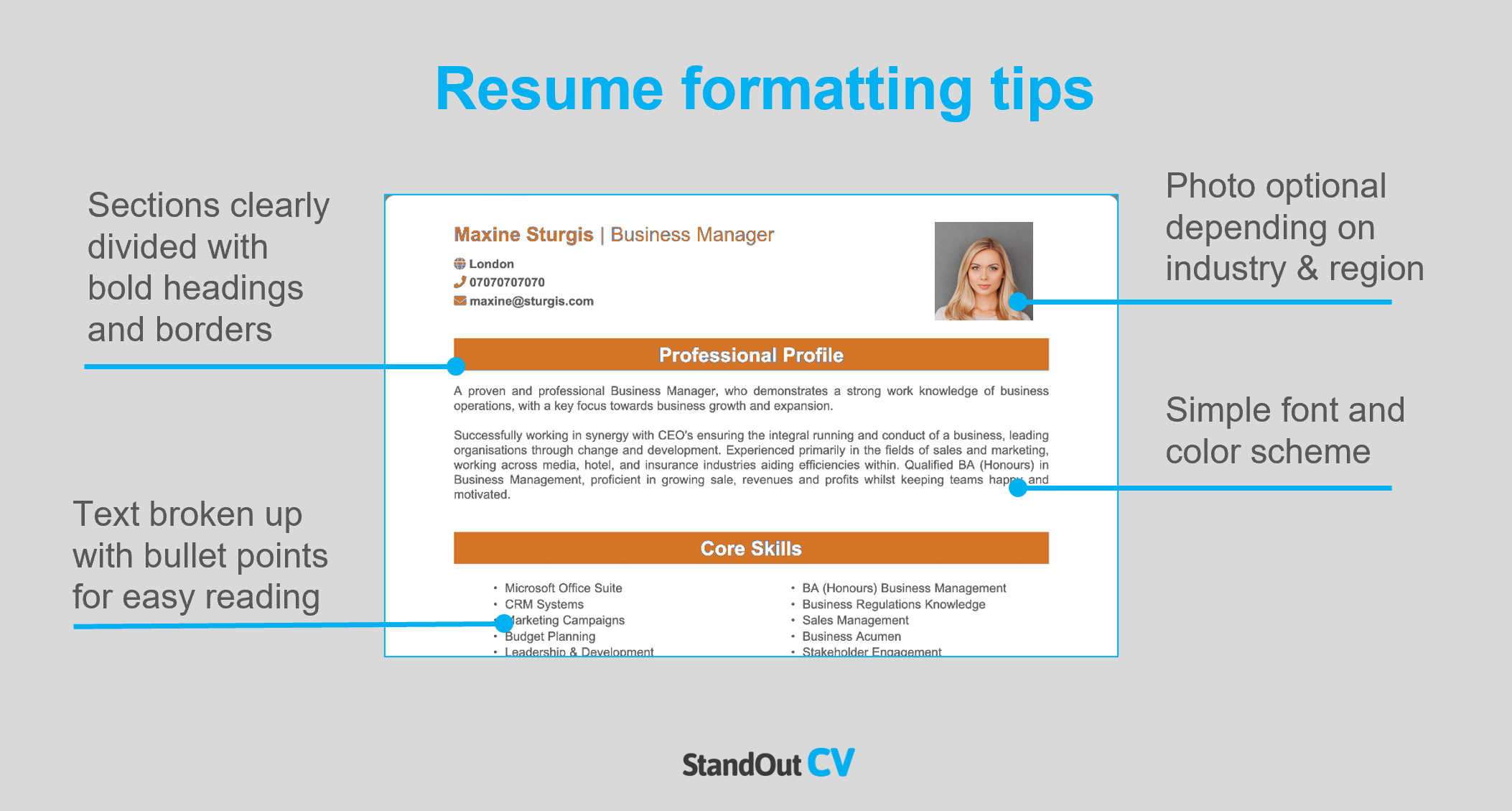 Resume layout
Add the following sections when you write your resume.
Name and contact details – Add to the very top of your resume to introduce yourself and make it super-easy for recruiters to get in touch.
Resume summary – Reel hiring managers in with an "elevator pitch" style paragraph which sums up your suitability for the job.
Skills section – A short and sharp list of your most important skills, that can be quickly skim-read.
Work experience – List your previous jobs (from newest to oldest) detailing the skills learnt and applied in each.
Education – List your qualifications and professional training.
Additional info – If it helps your application, you can add an extra section for things like hobbies and interests.
Here's what to include in each part of your resume.
Contact Details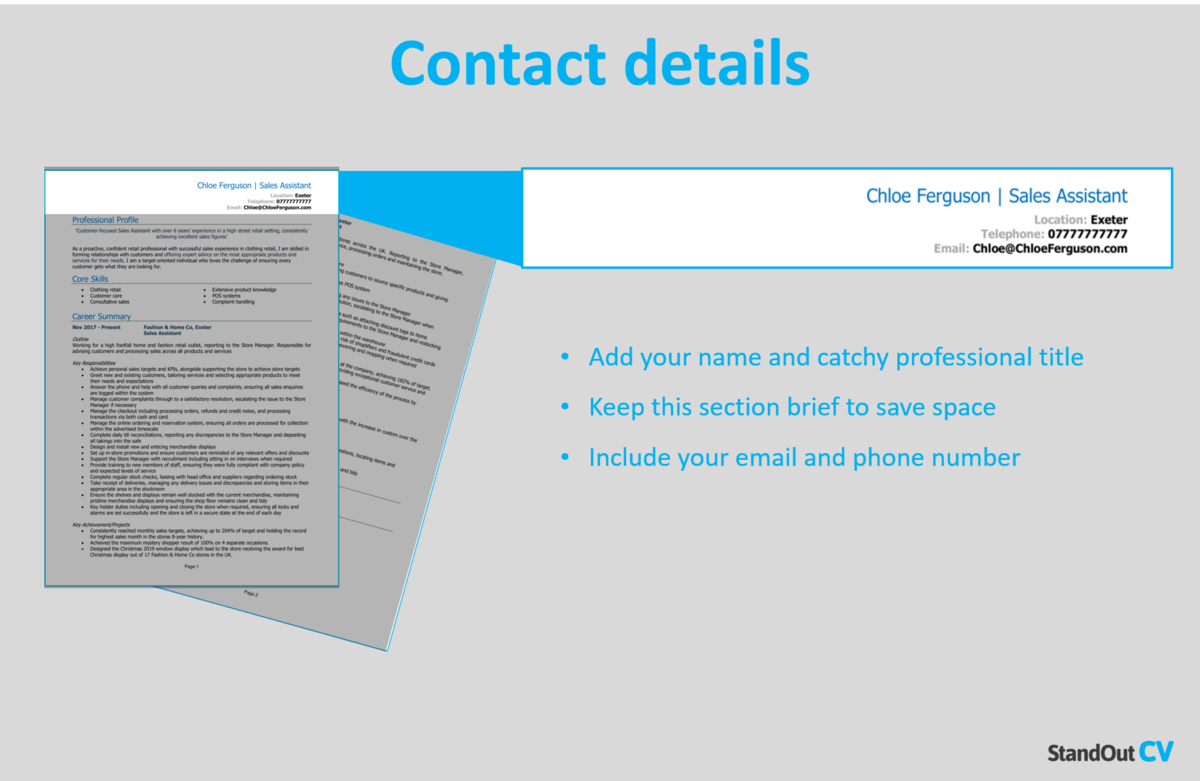 Add your name and contact details to the very top of your resume, making it easy for recruiters to get in touch
Name and profession title
Cell phone number – or another number you can answer quickly
Location – Add your local area such as San Diego or New York – not your full address as that will take up too much space.
Email address – Use your name or close variation – no nicknames from high school.
You can add a link to your LinkedIn profile if you have one – you do not need to include personal details like date of birth or marital status.
Program Director Resume Summary
The resume summary is a short paragraph at the top of your resume, and it's purpose is to grab recruiter's attention and make sure they keep reading it.
To make your summary work, ensure that you provide a high-level summary of your skills and experience – and tailor it to reflect the requirements of the jobs you are applying for.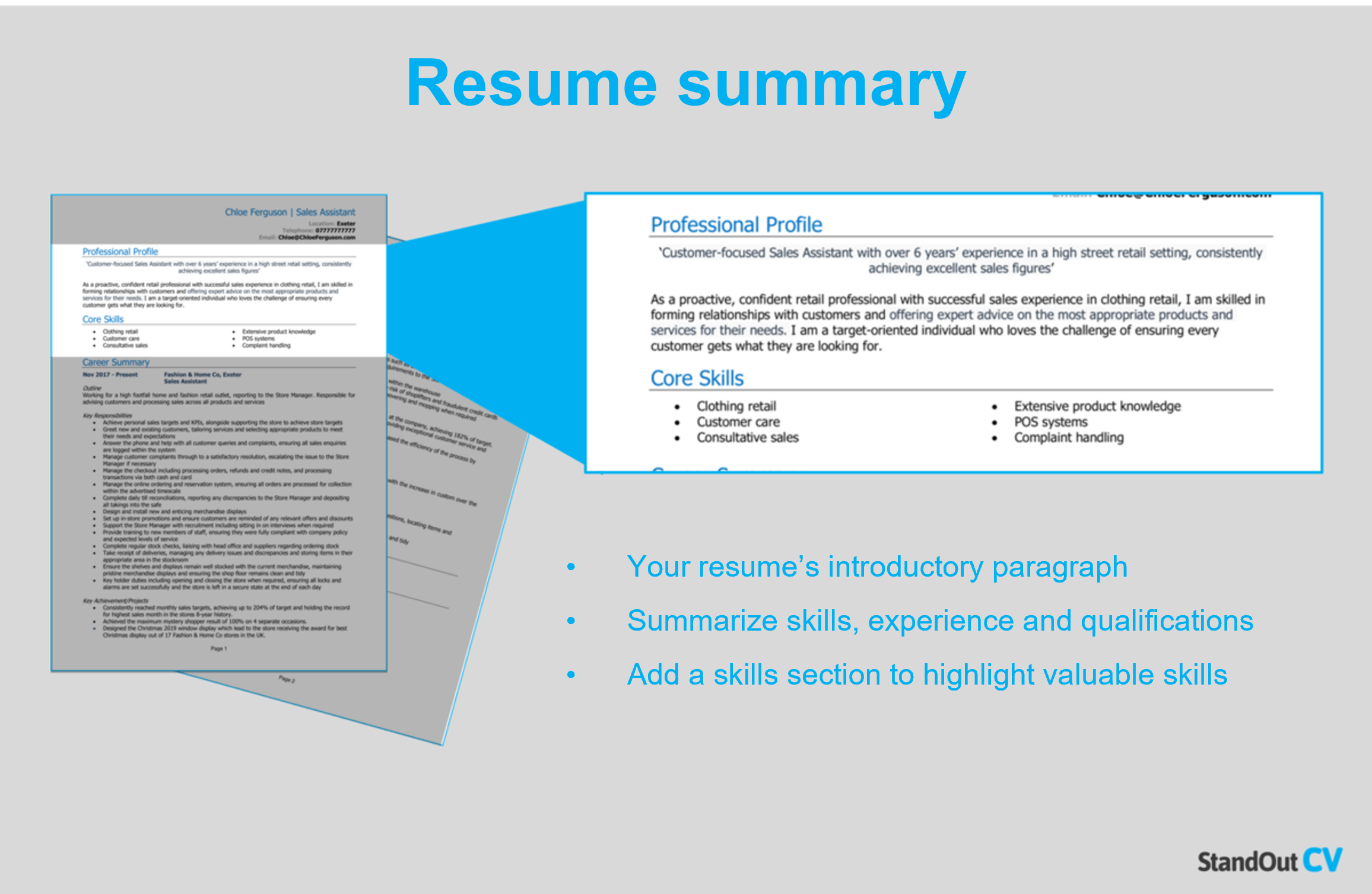 How to create a resume summary that will excite recruiters:
Keep it short: Your summary is intended to be a high-level introduction to hook readers' attention, so keep it brief (4-7 lines) – save the details for later in your resume.
Tailor to target jobs: Tailor your resume to your target jobs by studying the job description and adding as many matching skills as you can.
Avoid using cliches: You may be a "team player who always give 110%" but generic phrases don't tell employers much about you in reality – stick to factual information.
Program Director resume summary example
Experienced and dedicated Program Director of Women's History at New York University with a 25+ year career in academic research and teaching. Possesses a PhD from Harvard University, specializing in the history of women's rights and the feminist movement in the United States. PMI-Certified project manager, adept at designing and delivering an engaging and varied curriculum and promoting equality and diversity. 
What to include in your Program Director resume summary?
Summary of your experience: Briefly describe the work you have performed in the past and the contributions you have made to the organizations you have worked for.
Relevant skills: To quickly showcase your suitability for Program Director jobs, ensure that your summary emphasizes your most relevant skills to the jobs you are applying for.
Qualifications: Any qualifications that are important to the Program Director jobs you are applying for, should be mentioned in the summary.
Quick tip: Choose from hundreds of pre-written summaries across all industries, and add one to your resume with one-click in our partner's Resume Builder. All written by recruitment experts and easily tailored to suit your unique skillset and style.
Core skills section
Sitting just underneath your resume summary, your core skills section gives recruiters 4-10 of your most in-demand skills in just a glance.
As Program Director jobs may get hundreds of applications, this is a great way to stand out and quickly grab hiring managers' attention.
It should be made up of 2-3 columns of bullet points and highlight attributes that are hyper-relevant to the jobs you are aiming for.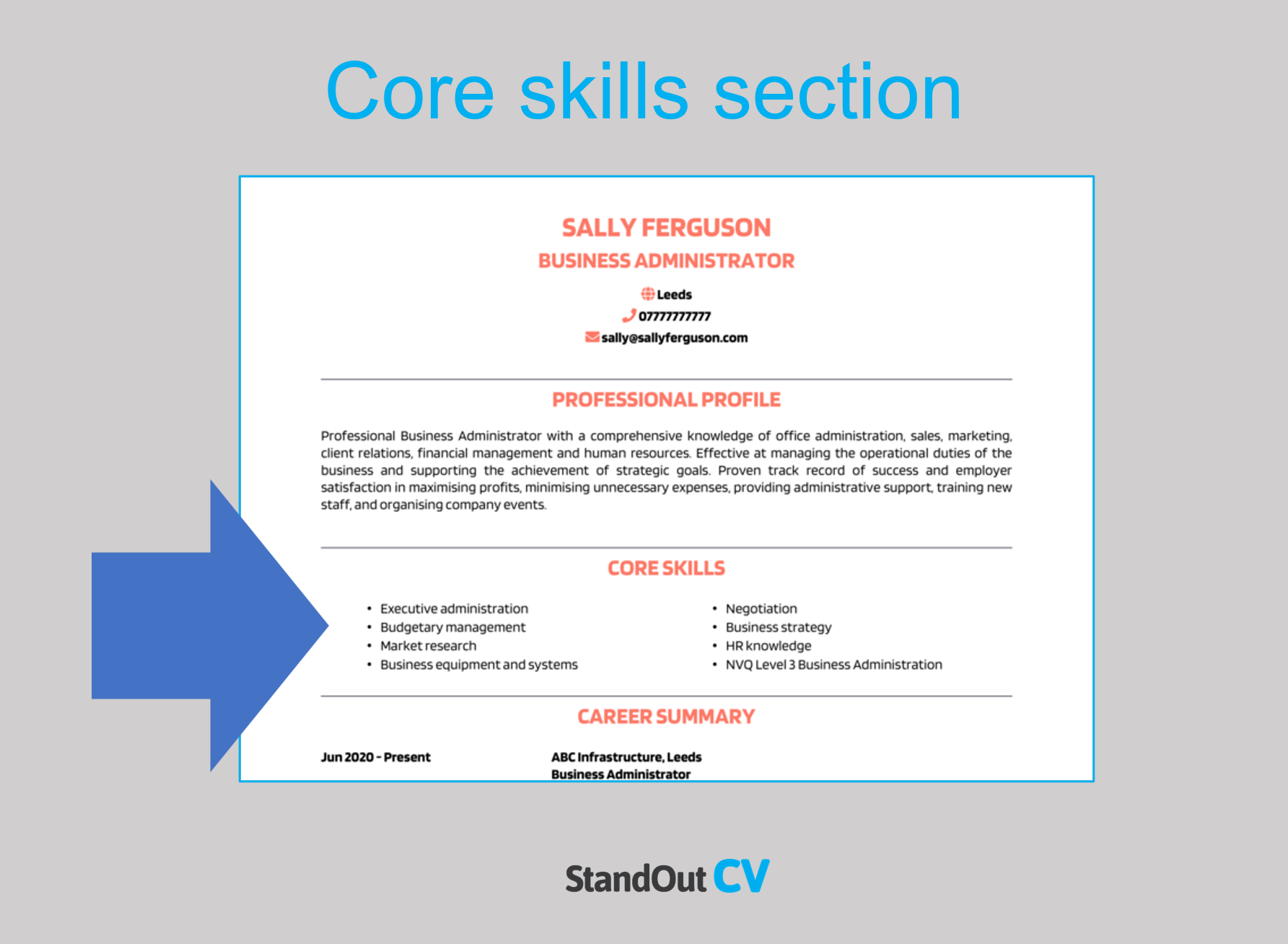 Best skills for your Program Director resume
Program Management – Managing and overseeing all aspects of program operations, including planning, implementation, budgeting, and evaluation.
Strategic Planning – Developing long-term program strategies and goals, aligning them with organizational objectives and identifying key performance indicators for success.
Budgeting and Financial Management – Developing program budgets, monitoring expenses, and ensuring financial accountability, including analyzing financial reports and making informed decisions.
Stakeholder Engagement – Building and maintaining relationships with various stakeholders, including funders, partners, community organizations, and program participants.
Team Leadership – Managing and motivating a team, including hiring and training staff, assigning tasks, and providing guidance and support.
Project Evaluation and Monitoring – Utilizing knowledge of program evaluation methodologies to develop and implement monitoring and evaluation frameworks to assess program effectiveness and impact.
Grant Writing and Fundraising – Writing grant proposals, securing funding from various sources, and managing relationships with funders to ensure program sustainability.
Strategic Partnerships – Identifying and fostering strategic partnerships, collaborations, and networks to enhance program outcomes and expand resources.
Program Compliance and Reporting – Utilizing knowledge of relevant regulations, policies, and compliance requirements, to ensure program adherence and prepare accurate reports.
Communication and Presentation – Effectively presenting program information, delivering presentations, and advocating for the program's goals and impact.
Quick tip: Our partner's Resume Builder contains thousands of in-demand skills for every profession that can be added to your resume in seconds – saving you time and greatly improving your chances of landing job interviews and getting hired.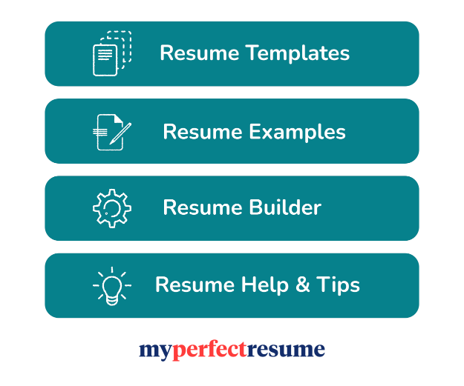 Work experience
Once you've got recruiters interested with your impactful summary, your work experience is where the real detail will lie.
Lay out your previous jobs from current to oldest, detailing what you contributed and achieved in each one.
If you're highly experienced you can cut this section down to your most recent few years of work, but if you are junior you can bulk this up with voluntary work and college placements.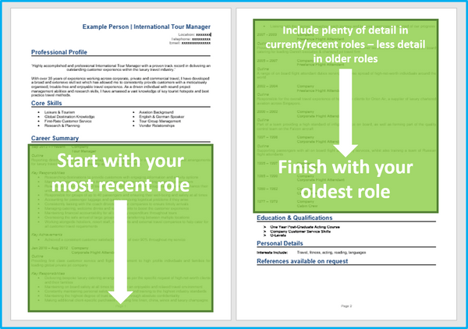 Structuring your jobs
It's easy to overwhelm readers when writing about a job you have been doing for years or even months.
Break the information up like this to keep it simple for recruiters to understand.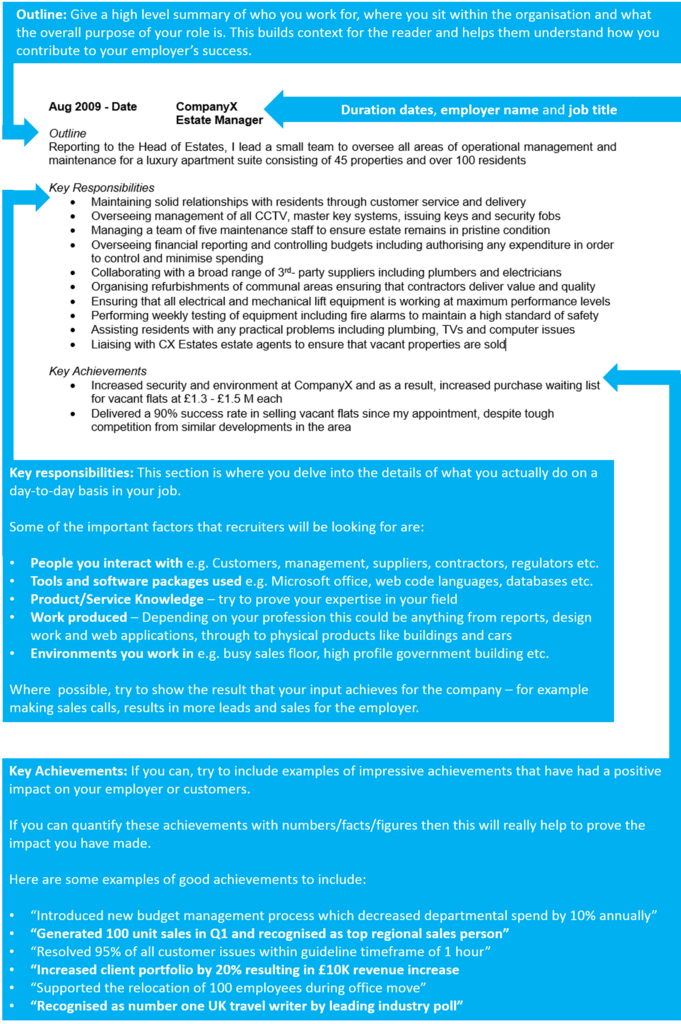 Job outline
Start with a 1-2 sentence outline of the role, summarizing what the goal of your position was, who you reported to (or managed) and the type of organization you worked for.
Key responsibilities
Next, write up a punchy list of your daily duties and responsibilities, using short bullet points.
Describe how you apply your skills and contribute to the running of the employer's business – highlighting skills which are applicable to your target jobs.
Key achievements
Round off each job by adding some impressive achievements you made in the role.
Anything you've done that has made a big impact on your employer will make a good impression, think; generating revenue, saving costs, or improving a product.
Quantify your achievements with number where possible e.g. "reduced call wait time by 10%"
Example job for Program Director resume
Outline
Lead the development and implementation of the undergraduate Women's History program at New York University with 350 enrolled students each semester, overseeing curriculum design, research projects, and community engagement efforts.
Key Responsibilities
Collaborate with faculty and scholars to design engaging curriculum materials for the program
Manage a team of researchers, interns, and administrative staff to ensure smooth program operations
Cultivate relationships with external partners and secure funding through grant and fundraising
Organize and facilitate academic conferences, seminars, and workshops about women's history
Quick tip: Create impressive job descriptions easily in our partner's Resume Builder by adding pre-written job phrases for every industry and career stage.

Education section
Near the end of your resume add your education section.
Experienced candidates should keep it brief and focus on professional qualifications – and junior candidates can include high school diplomas, college degrees etc.
Additional information
At the end of your resume, you can add any extra information that might be relevant to the jobs you are applying for.
This could be hobbies, interests, publications, clubs or memberships.
This section is optional and doesn't need to be added if you have nothing more relevant to add.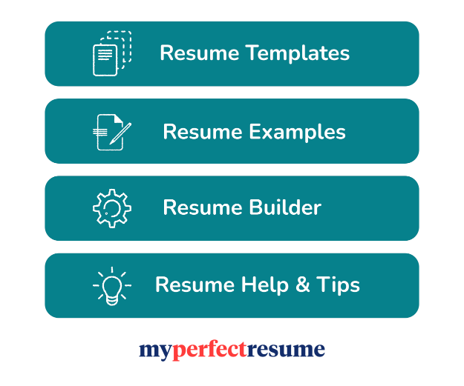 Writing your own winning Program Director resume
A winning Program Director resume should look great, read well, and sell your skillset to hiring managers.
If you follow the steps above, you should be able to bag yourself a top job in no time.
Good luck with your job search!