Are you ready to run your own police department and make important changes to protect and support the local community?
If you've got what it takes to lead a team, meet departmental goals, and deliver public safety services, then you need to serve up an impressive resume that will secure you an interview.
But if you're in need of a little inspiration to get you started, make the most of our police chief resume example and detailed writing guide below.
Contents
| | |
| --- | --- |
| How to write a Police Chief resume | |

Police Chief Resume Example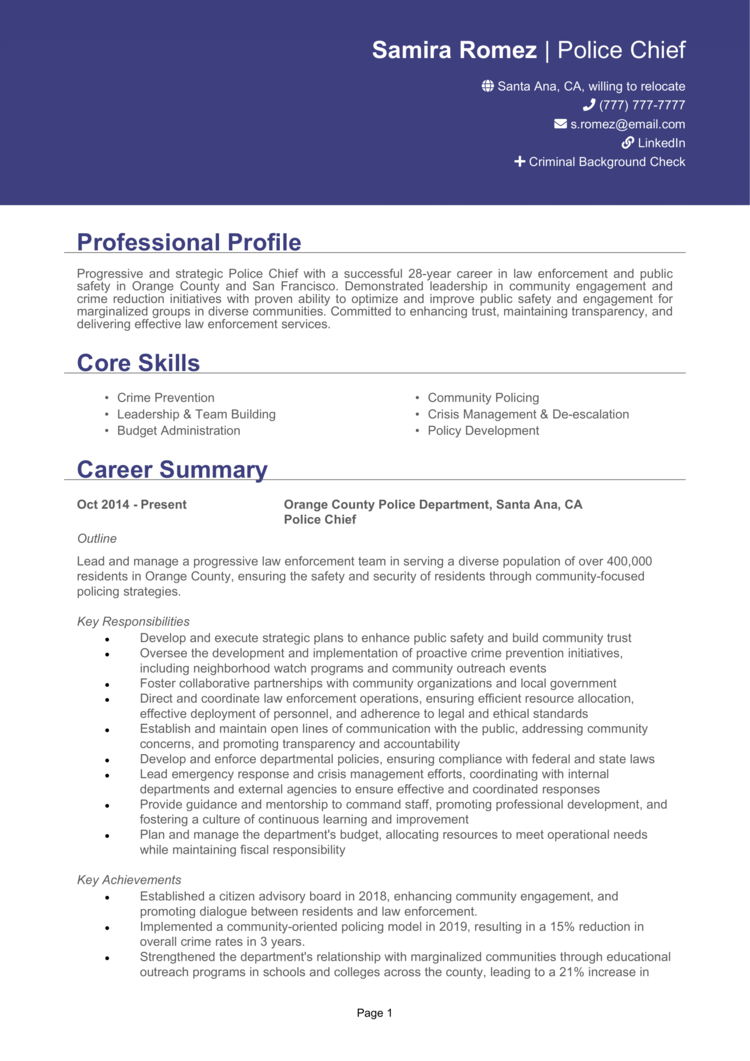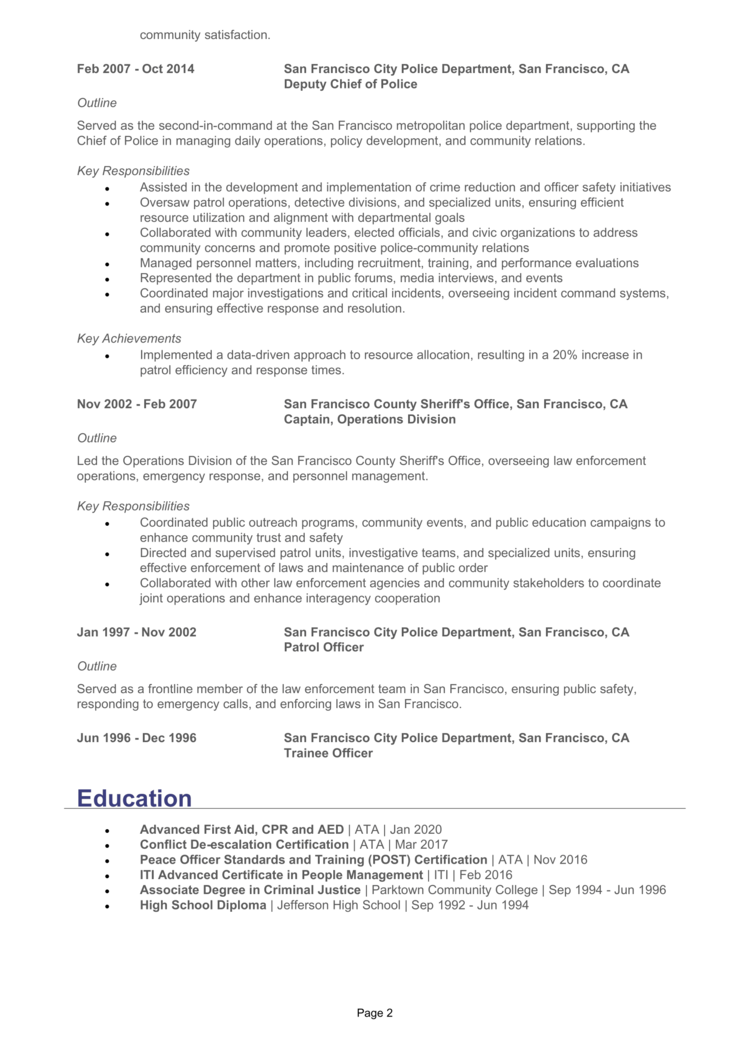 From the Police Chief resume example above, you can see the kind of information your resume will need to include, and the layout you will need to create for an easy-reading experience.
The rest of this guide will show you how to apply this format to your own unique situation, and create a resume that will attract the best employers in your industry.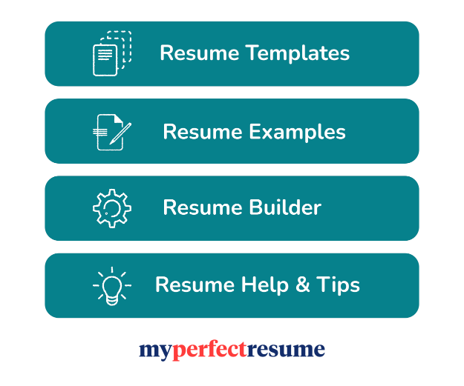 Police Chief resume layout and format
When it comes to holding the attention of recruiting managers, the format and layout of your resume play a key role.
Your resume needs to strike a perfect balance between looking awesome, and being easy for recruiters to read (which is not always easy to achieve)
Use the following formatting tips to get started.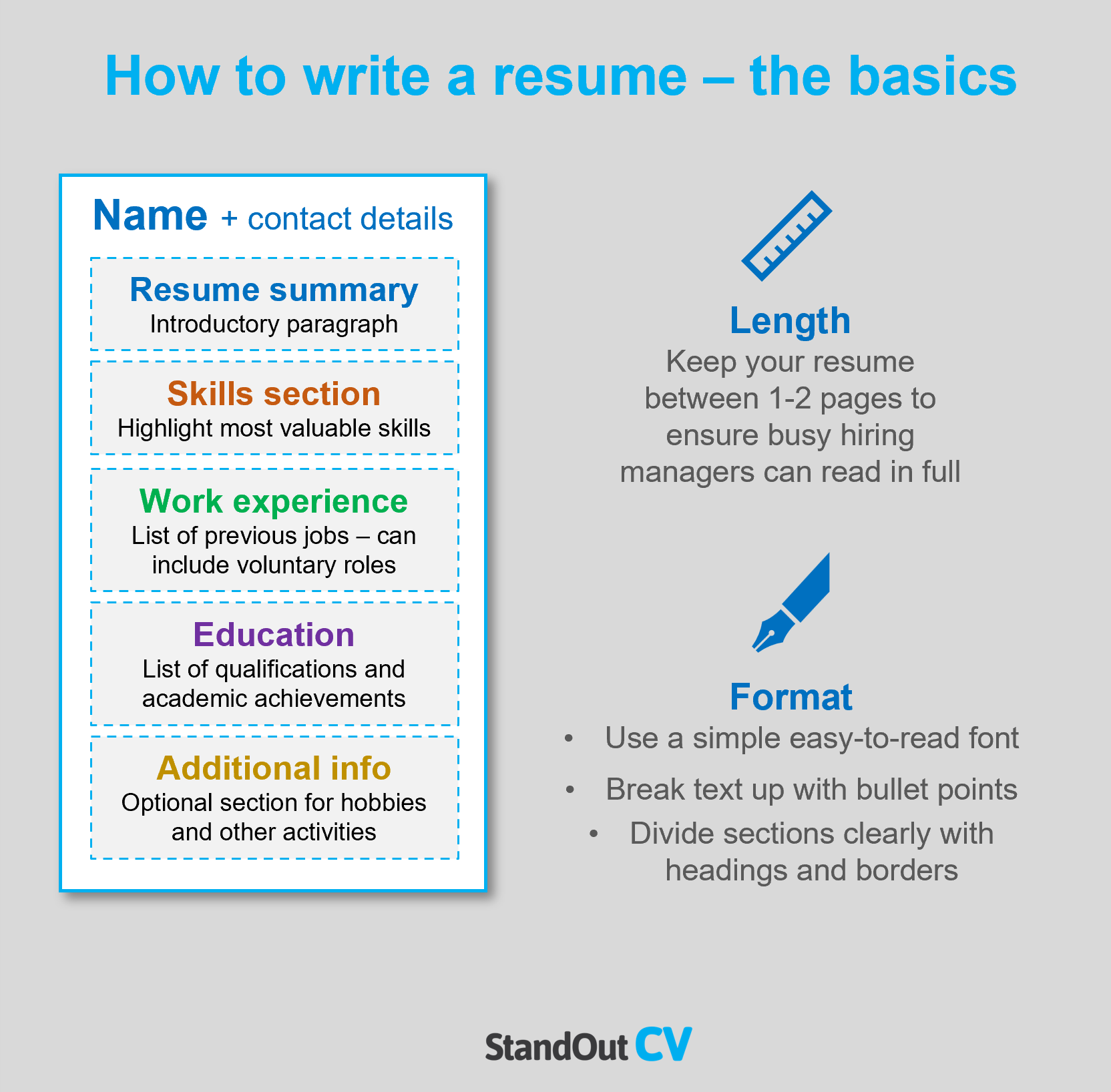 Formatting your resume
Length: To ensure that recruiters will read all of your resume, limit its length to 2 pages – as they someteimes read hundreds of resumes daily.
Font & readability: The key to an effective resume is its readability, so it's best to use a clear and simple font and format it with bullet points and short paragraphs to make it easy for recruiters to read through quickly.
Layout & Structure: Your resume's design must strike a balance between aesthetics and functionality. Using bold headings and borders to organize the page into clear sections is an effective way to achieve both.
Photos: While a photo is not usually necessary on your resume in the United States, it may be beneficial to include one in regions and industries where it is customary.
Quick tip: Achieving a professional look for your resume can be difficult and time-consuming. If you want to create an attractive resume quickly, try our partner's Resume Builder and use one of their eye-catching resume templates.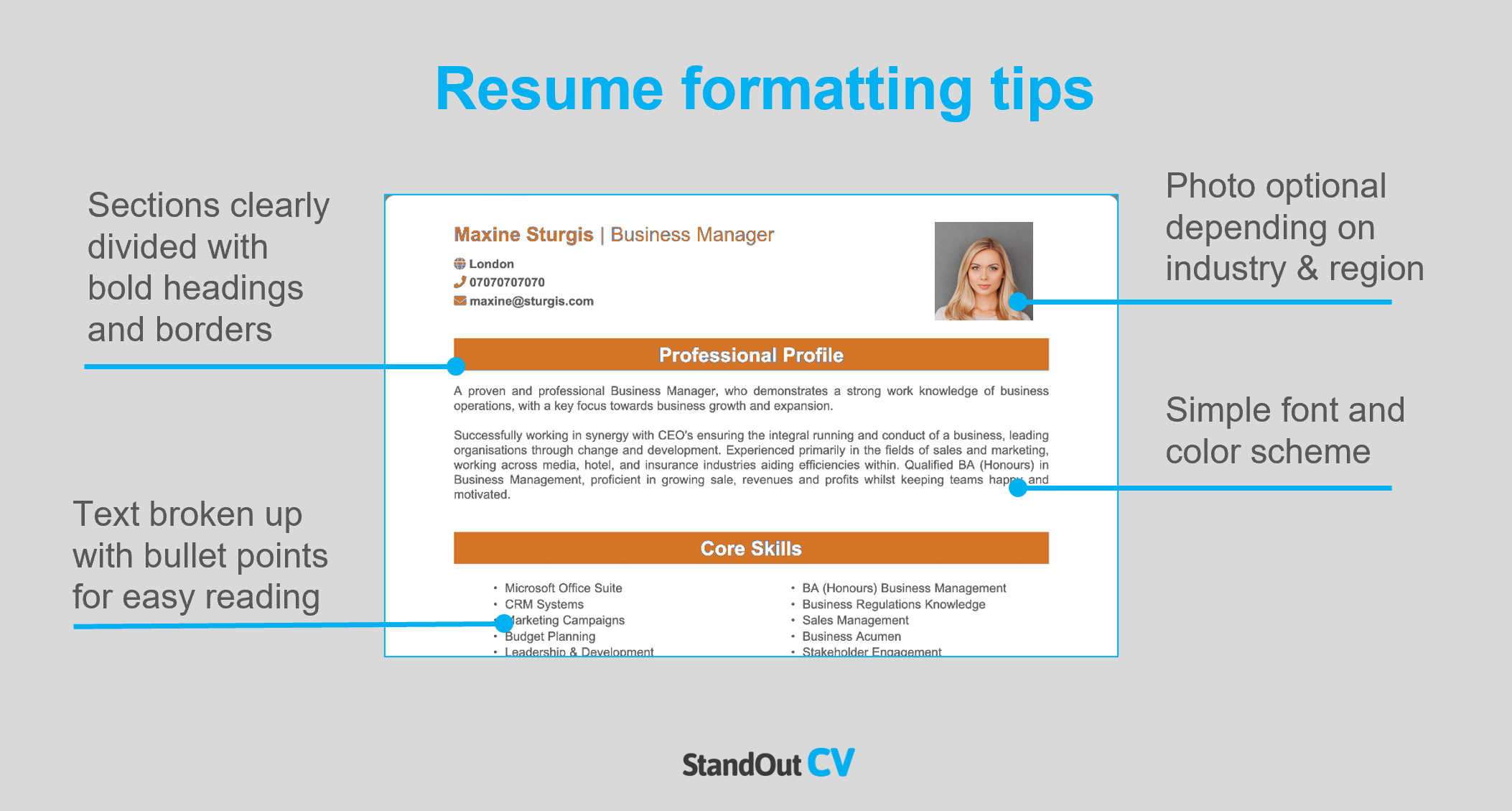 Resume layout
Include the following sections when you write your resume.
Name and contact details – Make it easy for employers to contact you, by putting these at the top.
Resume summary – An intro paragraph sitting at the top of your resume, summarizing the reasons why you should be hired.
Skills section – A short snappy list of your most important skills, that can be quickly digested
Work experience – Reverse chronological list of your previous jobs – voluntary work and college placements can be included if you have no paid experience.
Education – List your qualifications and professional training.
Additional info – An optional section for things like hobbies and interests.
Here's what to include in each part of your resume.
Contact Details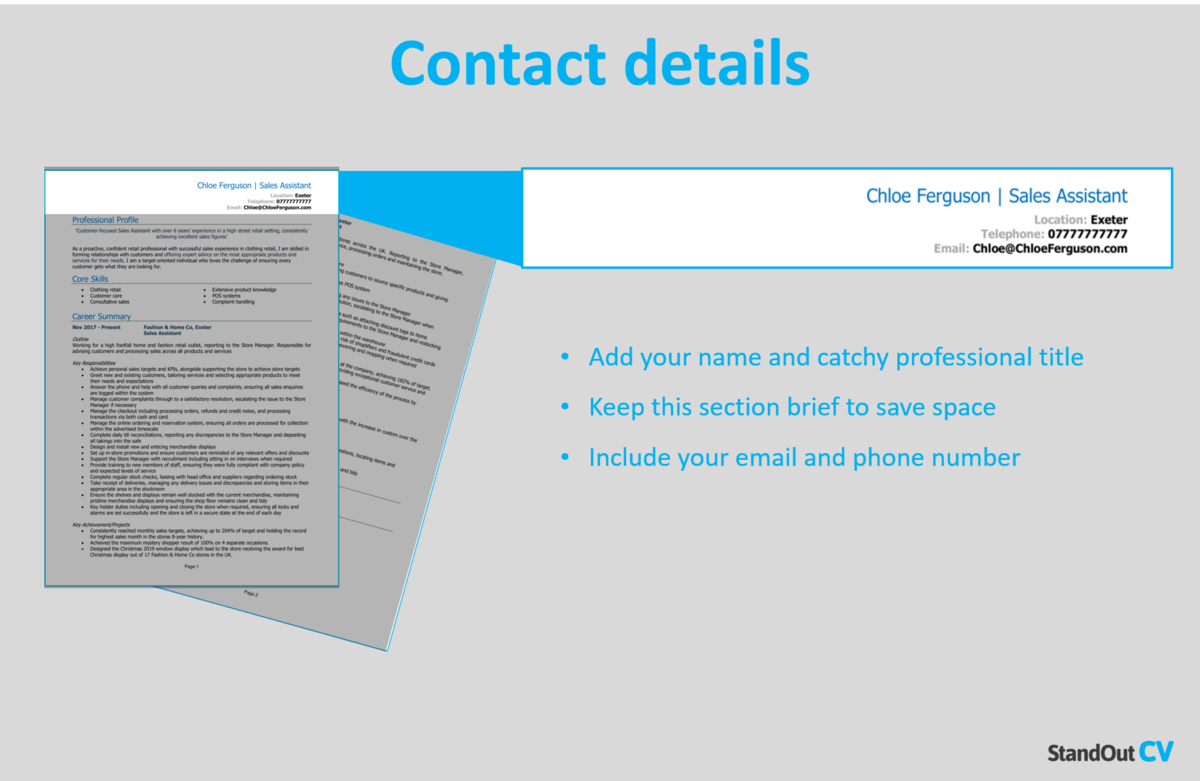 Add your name and contact details to the very top of your resume, making it easy for recruiters to get in touch
Name and profession title
Cell phone number – or another number you can answer quickly
Location – Add your local area such as San Diego or New York – not your full address as that will take up too much space.
Email address – Use your name or close variation – no nicknames from high school.
You can add a link to your LinkedIn profile if you have one – you do not need to include personal details like date of birth or marital status.
Police Chief Resume Summary
Now it's time to get into the real content of your resume, starting with the summary.
Your resume summary is a short paragraph at the top of the document, and its jobs is to catch the eye of hiring managers by summarizing all your skills and knowledge that are most important to the roles you are applying for.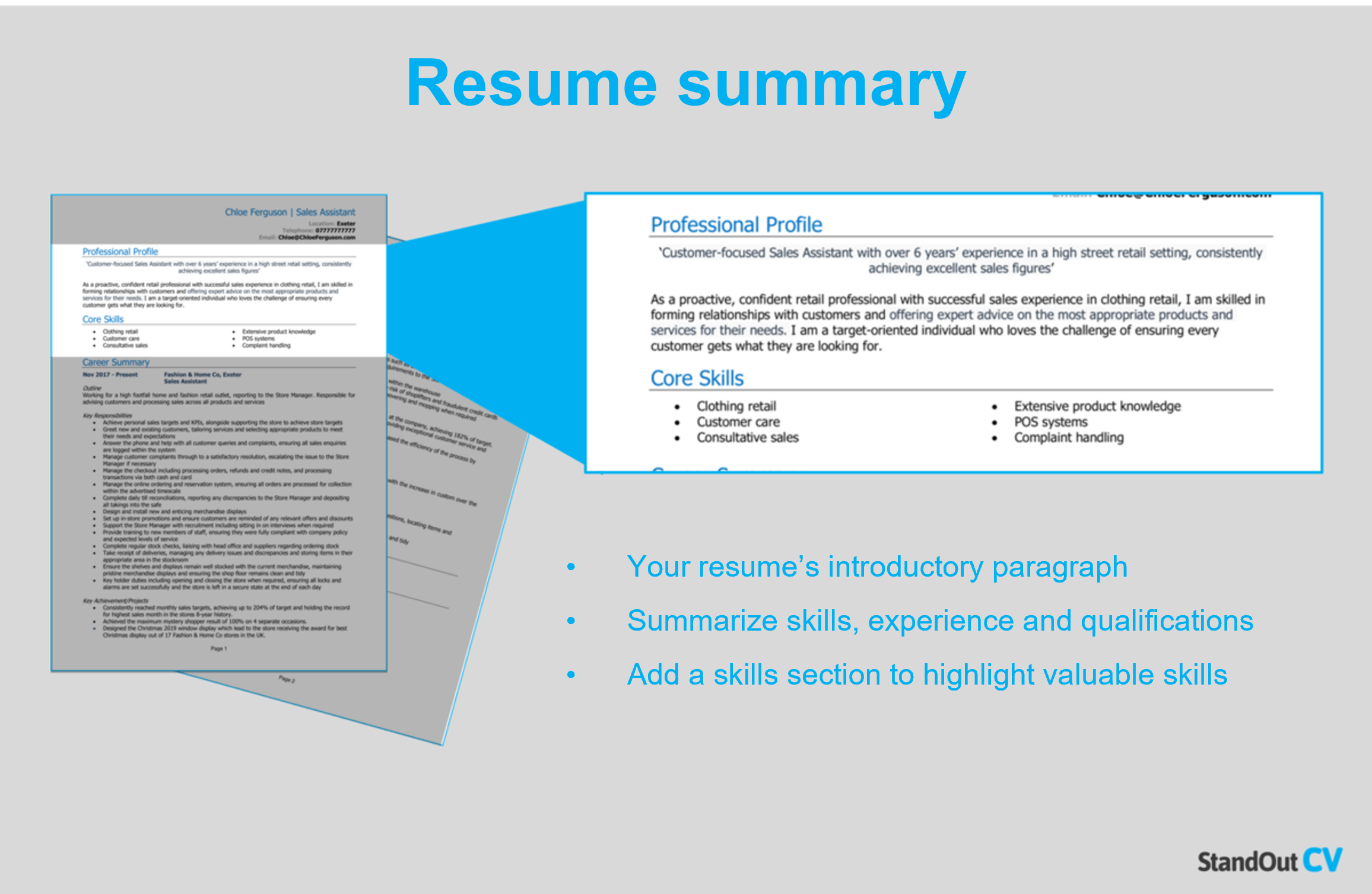 How to create a resume summary that will excite recruiters:
Keep it short: To effectively capture a recruiter's attention, it's crucial to keep your resume summary brief and to the point, limiting it to 4-7 lines as this provides enough detail without overwhelming them at this early stage.
Tailor to target jobs: By carefully reviewing the job description and incorporating as many relevant skills as possible, you can customize your resume to better match your target jobs.
Avoid using cliches: You may be a "team player who always give 110%" but generic phrases don't tell employers much about you in reality – stick to factual information.
Police Chief resume summary example
Progressive and strategic Police Chief with a successful 28-year career in law enforcement and public safety in Orange County and San Francisco. Demonstrated leadership in community engagement and crime reduction initiatives with proven ability to optimize and improve public safety and engagement for marginalized groups in diverse communities. Committed to enhancing trust, maintaining transparency, and delivering effective law enforcement services.
What to include in your Police Chief resume summary?
Summary of your experience: What type of organizations have you worked at? What types of roles have you done and what have you contributed to previous employers?
Relevant skills: Highlight your skills which are most relevant to Police Chief jobs, to ensure that recruiters see your most in-demand skills as soon as they open your resume.
Qualifications: Showcase your level of education with a quick mention of any qualifications that are essential for the Police Chief roles you are applying to.
Quick tip: Choose from hundreds of pre-written summaries across all industries, and add one to your resume with one-click in our partner's Resume Builder. All written by recruitment experts and easily tailored to suit your unique skillset and style.
Core skills section
Sitting just underneath your resume summary, your core skills section gives recruiters 4-10 of your most in-demand skills in just a glance.
As Police Chief jobs may get hundreds of applications, this is a great way to stand out and quickly grab hiring managers' attention.
It should be made up of 2-3 columns of bullet points and highlight attributes that are hyper-relevant to the jobs you are aiming for.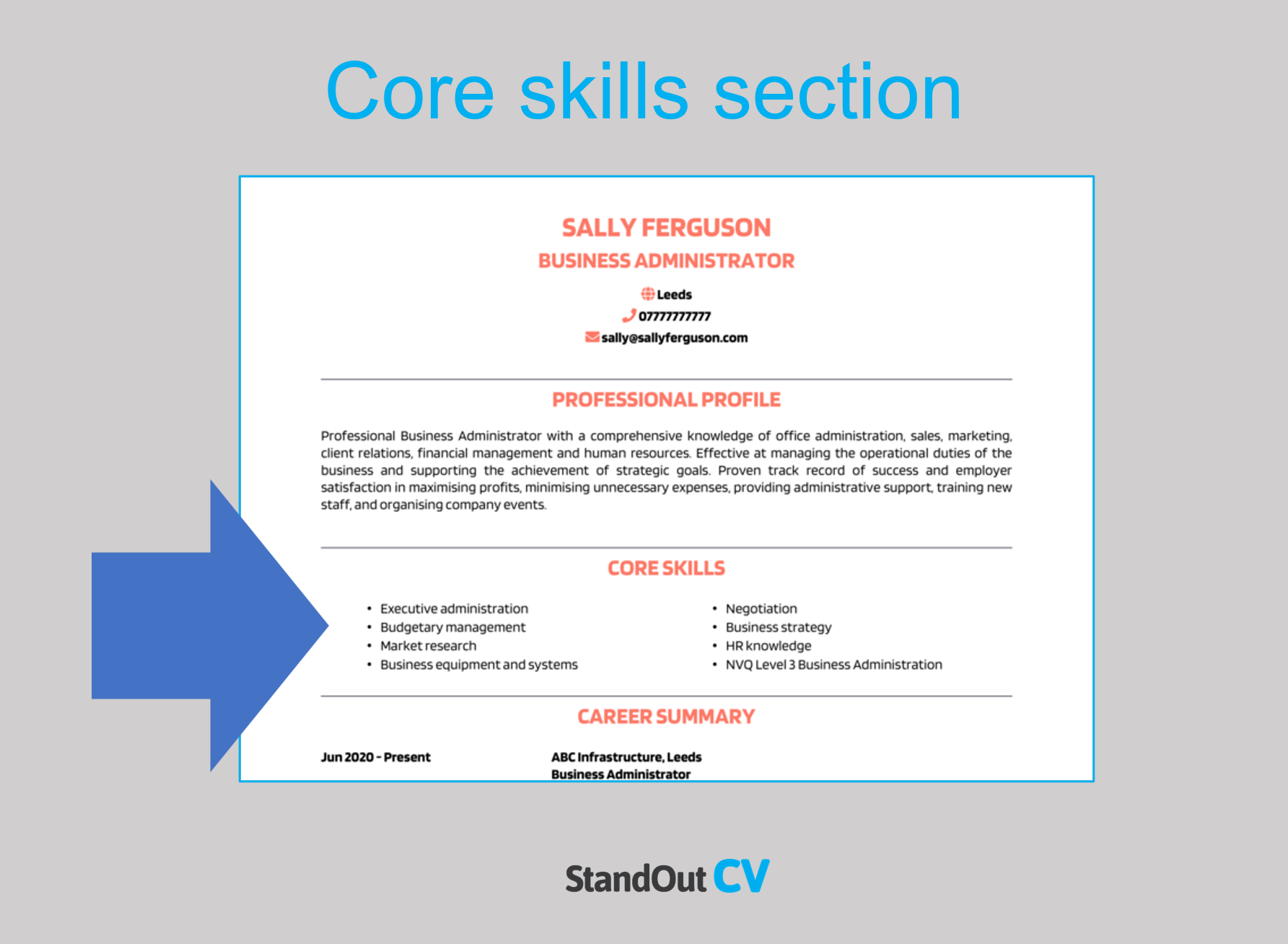 Best skills for your Police Chief resume
Law Enforcement Leadership – Leading and managing a police department, setting strategic direction, and ensuring effective execution of law enforcement activities.
Public Safety Management – Managing public safety initiatives, implementing policies, and coordinating resources to ensure the safety and security of the community.
Emergency Response and Crisis Management – Managing emergency situations, coordinating response efforts, and effectively handling crisis incidents.
Policy Development and Implementation – Developing and implementing policies and procedures that align with legal requirements, community needs, and law enforcement best practices.
Budgeting and Resource Management – Managing department budgets, allocating resources effectively, and making strategic financial decisions to support department objectives.
Community Engagement – Building strong relationships with the community, fostering trust, and implementing community-oriented policing strategies to enhance public safety.
Staff Development and Training – Developing and implementing training programs to enhance the skills and knowledge of police personnel, ensuring continuous professional development.
Criminal Investigation – Utilizing knowledge of investigative techniques, evidence collection, and criminal case management to effectively lead and support complex investigations.
Risk Assessment and Mitigation – Assessing potential risks and implementing proactive measures to prevent crime, enhance officer safety, and protect community members.
Collaborative Partnerships – Building and maintaining partnerships with other law enforcement agencies, community organizations, and stakeholders to address public safety challenges and implement joint initiatives.
Quick tip: Our partner's Resume Builder contains thousands of in-demand skills for every profession that can be added to your resume in seconds – saving you time and greatly improving your chances of landing job interviews and getting hired.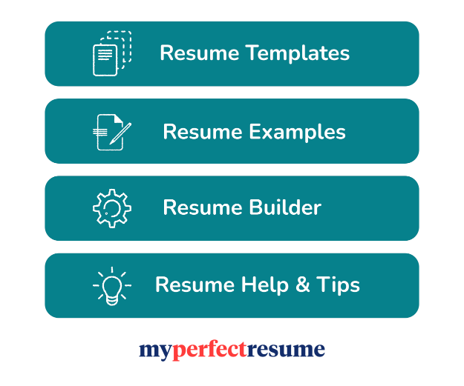 Work experience
So, you've got the recruiter interested with your catchy summary… Great work.
Now it's time to show them the impact you make in the workplace by listing out your previous jobs and what you achieved in each one.
If you have tons of experience, you can condense this part down to the last few years – if you are junior, then you should include as much possible (even volunteering and school work placements)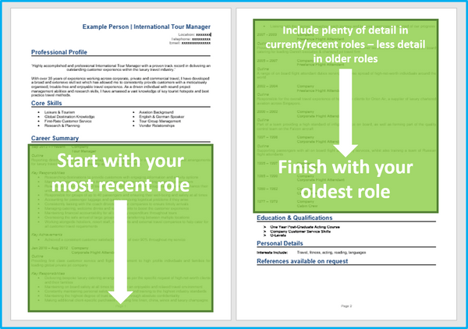 Structuring your jobs
It's easy to overwhelm readers when writing about a job you have been doing for years or even months.
Break the information up like this to keep it simple for recruiters to understand.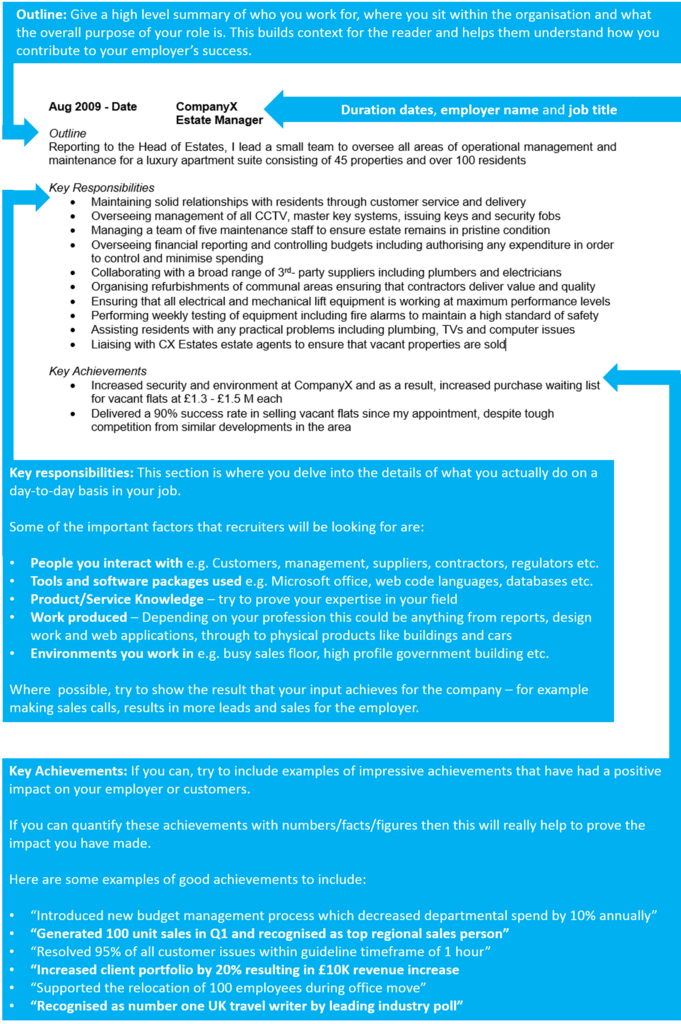 Job outline
Start with a 1-2 sentence outline of the role, summarizing what the goal of your position was, who you reported to (or managed) and the type of organization you worked for.
Key responsibilities
Next, write up a punchy list of your daily duties and responsibilities, using short bullet points.
Describe how you apply your skills and contribute to the running of the employer's business – highlighting skills which are applicable to your target jobs.
Key achievements
Round off each job by adding some impressive achievements you made in the role.
Anything you've done that has made a big impact on your employer will make a good impression, think; generating revenue, saving costs, or improving a product.
Quantify your achievements with number where possible e.g. "reduced call wait time by 10%"
Example job for Police Chief resume
Outline
Lead and manage a progressive law enforcement team in serving a diverse population of over 400,000 residents in Orange County, ensuring the safety and security of residents through community-focused policing strategies.
Key Responsibilities
Develop and execute strategic plans to enhance public safety and build community trust
Oversee the development and implementation of proactive crime prevention initiatives, including neighborhood watch programs and community outreach events
Foster collaborative partnerships with community organizations and local government
Direct and coordinate law enforcement operations, ensuring efficient resource allocation, effective deployment of personnel, and adherence to legal and ethical standards
Quick tip: Create impressive job descriptions easily in our partner's Resume Builder by adding pre-written job phrases for every industry and career stage.

Education section
Nearing the end of your resume, your education/qualifications section should be added.
In a well-structured list, add all of your qualifications and certifications that qualify you to perform a typical Police Chief role.
If you have plenty of work experience, keep this section brief – if not, add lots of detail to make up for your lack of experience.
Additional information
The additional info section is optional but can be useful if you have anything else to add that could benefit your application.
For example, you may have some hobbies and interests that are relevant to your job – or you might have awards or publications to shout about.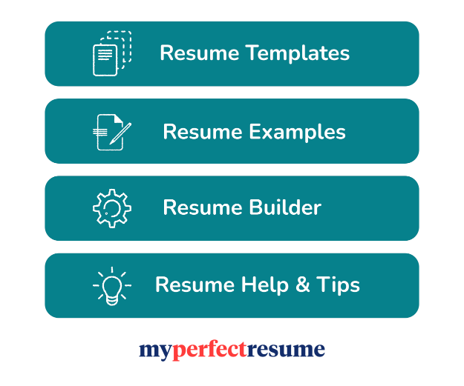 Writing your own winning Police Chief resume
Crafting a strong Police Chief resume can be a daunting task, but implementing the steps outlined above will significantly increase your chances of securing multiple interview opportunities.
Good luck with your job search!