As a payroll clerk, you get to play a big part in everyone's favorite day of the month. Payday!
But in order to land your next payroll position, you need a resume that's right on the money, and we can help you to create just that.
Check out our detailed writing guide below, complete with a payroll clerk resume example to shape your own.
Contents
| | |
| --- | --- |
| How to write a Payroll Clerk resume | |

Payroll Clerk Resume Example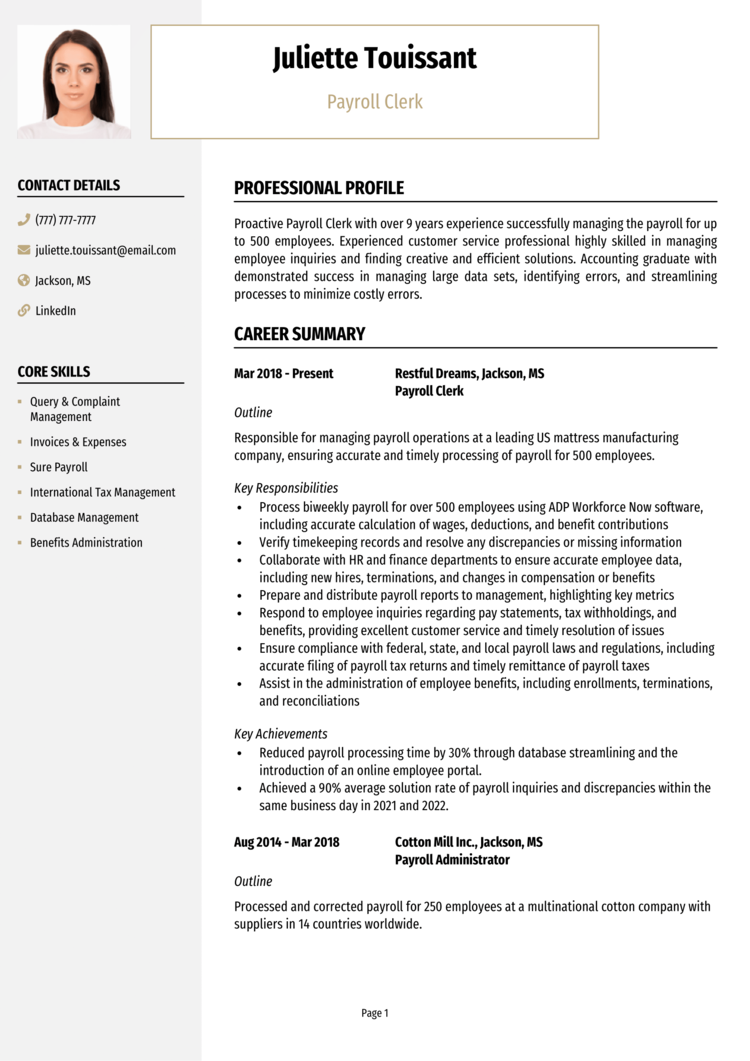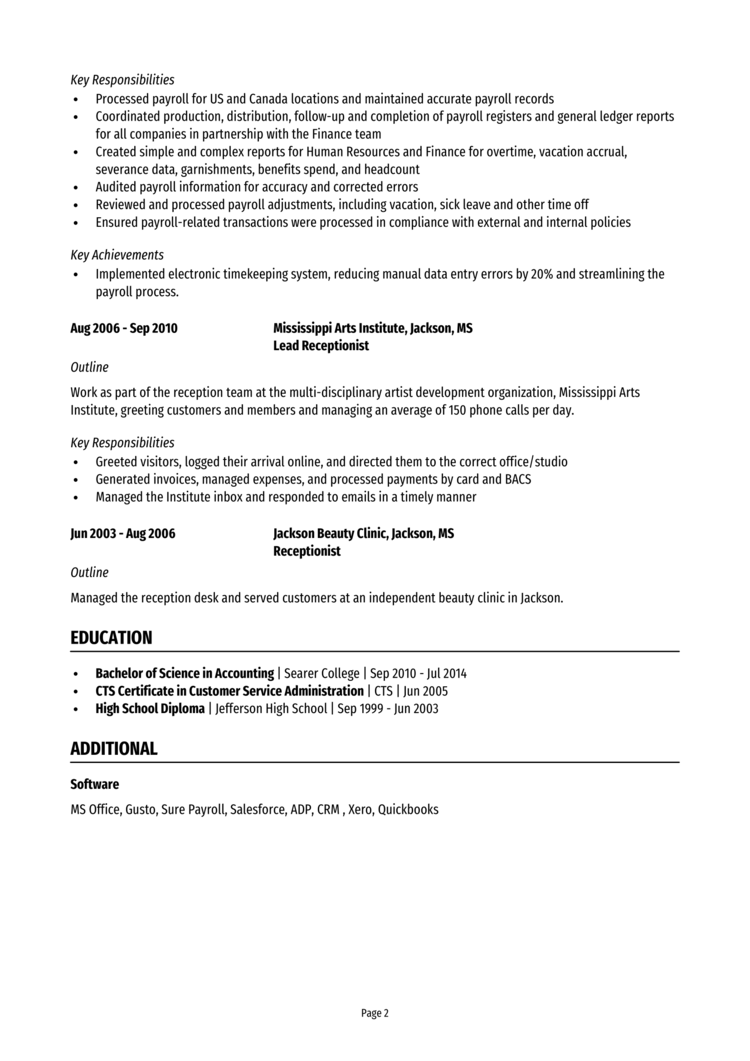 This example Payroll Clerk resume is well-structured to provide a pleasant reading experience for recruiters, and contains all of the crucial information they want to see.
The rest of the guide will show you exactly how you can achieve this in your own resume.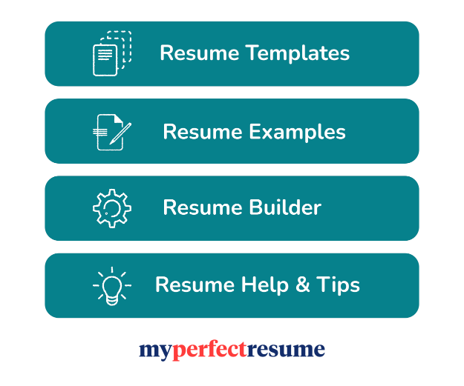 Payroll Clerk resume layout and format
When it comes to holding the attention of recruiting managers, the format and layout of your resume play a key role.
Your resume needs to strike a perfect balance between looking awesome, and being easy for recruiters to read (which is not always easy to achieve)
Use the following formatting tips to get started.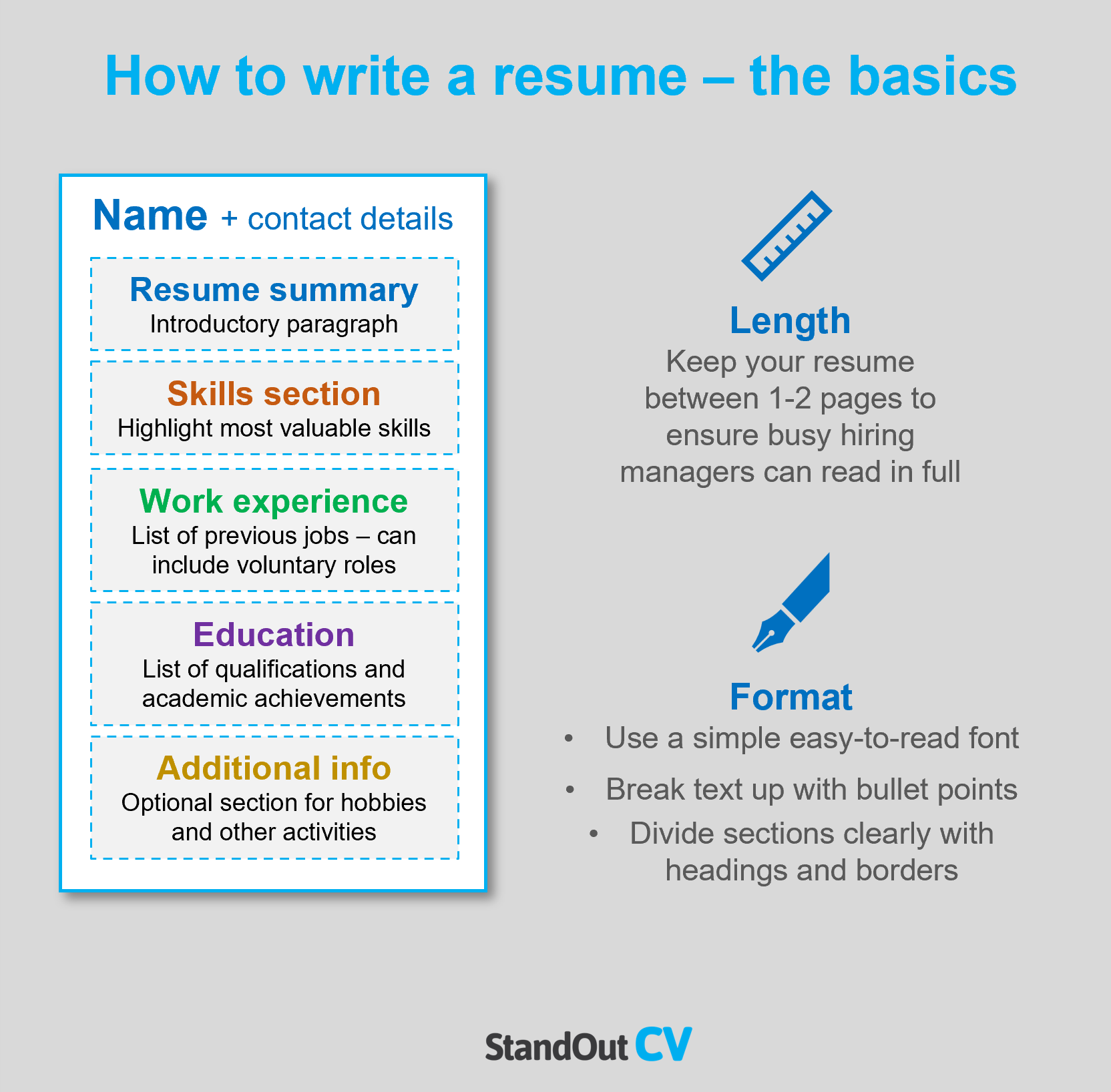 Formatting your resume
Length: Think that submitting a 10 page resume will impress recruiters? Unfortunately it won't… Even if you've got tons of experience to brag about, recruiters don't have time to read essays, so keep it brief – around 2 pages is the sweet spot.
Font & readability: To create a resume that is easily digestible for hiring managers, it's essential to use an uncomplicated font and structure your content with bullet points and short paragraphs.
Layout & Structure: Your resume should look appealing – but don't overlook functionality when it comes to design. Organise the page into clear sections using bold headings and borders.
Photos: While adding a photo to your resume is not mandatory in the USA, it can be beneficial if you are applying to organizations in creative industries.
Quick tip: Achieving a professional look for your resume can be difficult and time-consuming. If you want to create an attractive resume quickly, try our partner's Resume Builder and use one of their eye-catching resume templates.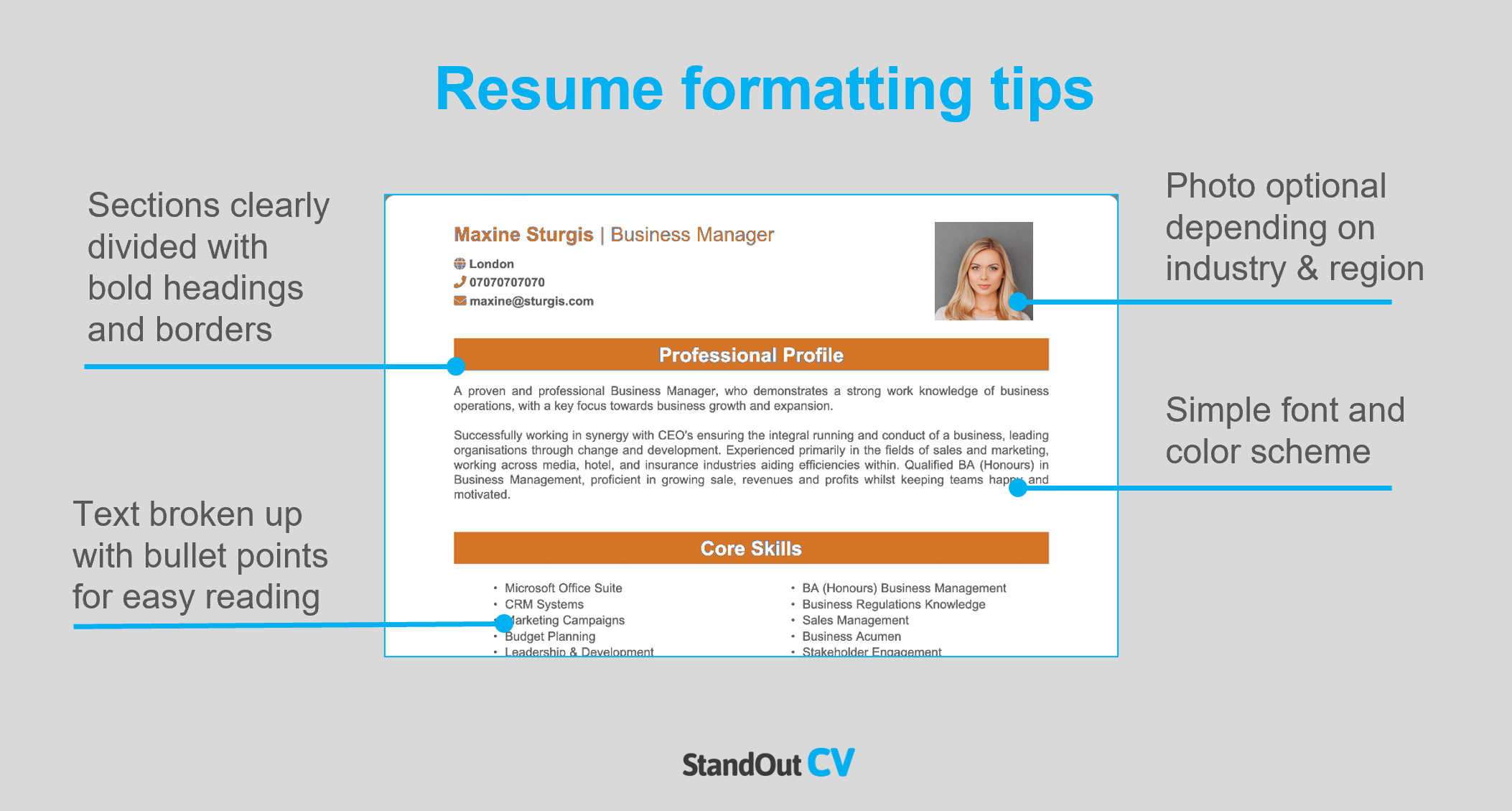 Resume layout
When writing your resume, you should always include the following sections:
Name and Contact Details – Place this information at the top of your resume to make it easy for employers to contact you.
Resume Summary – Write a brief introductory paragraph at the top of your resume summarizing why you are the best candidate for the job.
Skills Section – Create a concise list of your most important skills that can be quickly skimmed over by potential employers.
Work Experience – List your previous jobs in reverse chronological order, including volunteer work and college placements if you have no paid experience.
Education – List your educational qualifications and any professional training you have received.
Additional Information – This is an optional section for including details about hobbies, interests, or any other relevant information that may help distinguish you from other candidates.
Here's what to include in each part of your resume.
Contact Details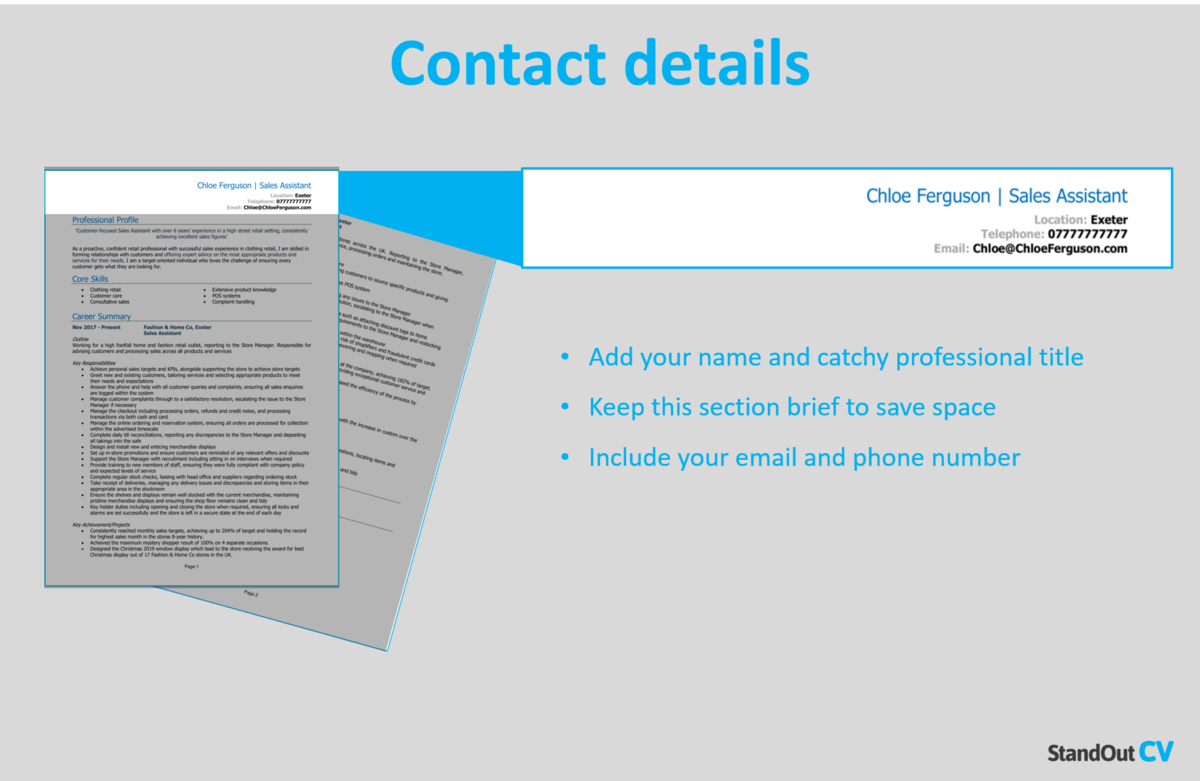 Keep your contact details short to save resume space and include the following.
Name and profession title
Cell phone number
Location – Add your local area such as Silicon Valley or New York, unless you are looking for work in a different location
Email address – Keep it professional and don't use an old address that you thought was cool in high school, but now looks a bit embarrassing.
You can add a link to your LinkedIn profile if you have one – you do not need to include personal details like date of birth or marital status.
Payroll Clerk Resume Summary
Your resume summary is like your introduction to the recruiter or hiring manager – it should grab their attention and leave them eager to read more about you.
Achieve this by writing a snappy overview of your skills, knowledge and what value you can bring to an employer.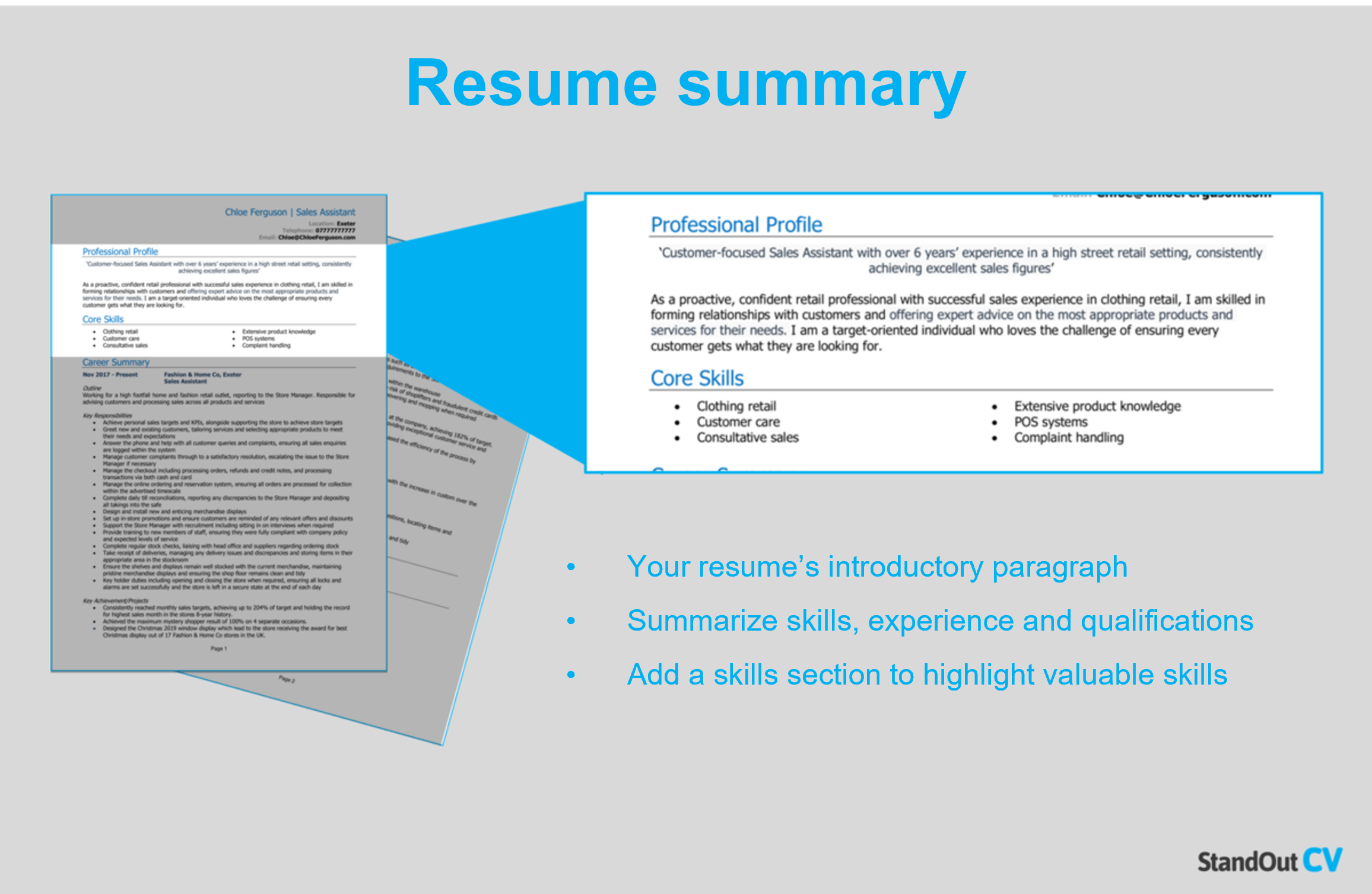 How to create a resume summary that will excite recruiters:
Keep it short: Attention spans are short in the job market, so keep your summary brief and high-level at around 4-7 lines – This is just enough to catch the eye of rushed hiring managers.
Tailor to target jobs: Tailor your resume to your target jobs by studying the job description and adding as many matching skills as you can.
Avoid using cliches: Recruiters look for facts in resumes, such as hard skills and qualifications – so, leave out the meaningless cliches like "hard worker who works well in a team and individually"
Payroll Clerk resume summary example
Proactive Payroll Clerk with over 9 years' experience successfully managing the payroll for up to 500 employees. Experienced customer service professional highly skilled in managing employee inquiries and finding creative and efficient solutions. Accounting graduate with demonstrated success in managing large data sets, identifying errors, and streamlining processes to minimize costly errors.
What to include in your Payroll Clerk resume summary?
Summary of your experience: Provide an overview of the type of work you have done in the past and the impact you have made at previous employers.
Relevant skills: Skills that are highly relevant to Payroll Clerk work should be made prominent throughout your summary.
Qualifications: Mention any Payroll Clerk qualifications that are important to your profession in the summary briefly, to show you are qualified to carry out the role.
Quick tip: Choose from hundreds of pre-written summaries across all industries, and add one to your resume with one-click in our partner's Resume Builder. All written by recruitment experts and easily tailored to suit your unique skillset and style.
Core skills section
Next, you should create a bullet pointed list of your core skills, formatted into 2-3 columns.
Here, you should focus on including the most important skills or knowledge listed in the job advertisement.
This will instantly prove that you're an ideal candidate, even if a recruiter only has time to briefly scan your resume.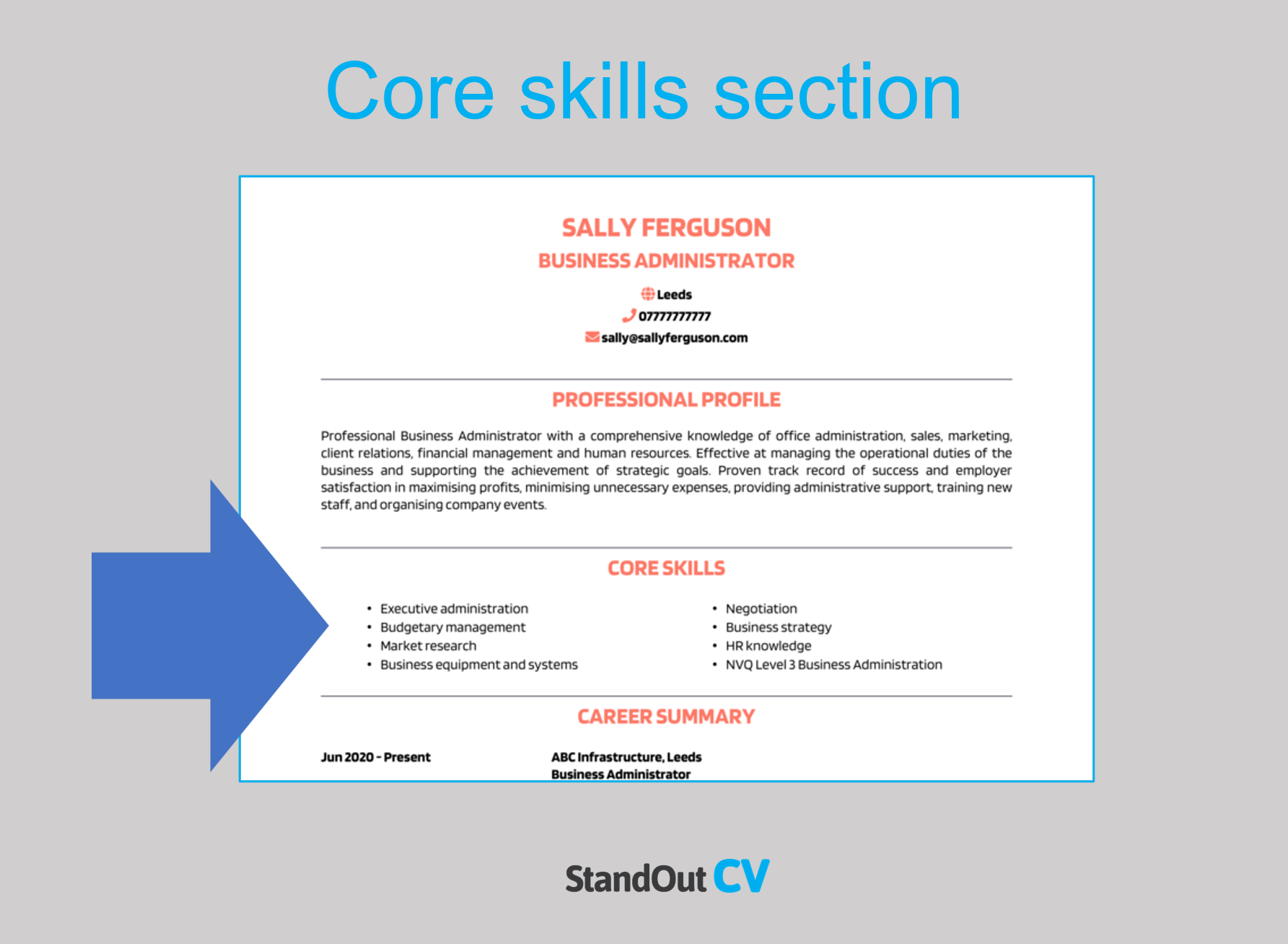 Best skills for your Payroll Clerk resume
Payroll Processing – Processing payroll accurately and efficiently, including calculating wages, deductions, and withholdings.
Payroll Software – Utilizing payroll software and systems to input employee data, process payroll, generate reports, and ensure compliance with relevant laws and regulations.
Timekeeping and Attendance – Reviewing and reconciling employee timecards, managing attendance records, and addressing any discrepancies.
Tax and Benefits Administration – Utilizing knowledge of federal, state, and local tax regulations, including the proper calculation and reporting of taxes, and maintaining an understanding of employee benefits to administer them appropriately.
Compliance and Recordkeeping – Utilizing knowledge of labor laws, wage and hour regulations, and other payroll-related compliance requirements, to maintain accurate and organized payroll records.
Data Entry and Accuracy – Ensuring accuracy when entering employee data, hours worked, and other payroll-related information into systems.
Problem Resolution – Identifying and resolving payroll-related issues, such as discrepancies, errors, and inquiries from employees or management.
Confidentiality – Maintaining the confidentiality and security of employee payroll information.
Stakeholder Communication – Interacting with employees, managers, and external stakeholders regarding payroll-related matters.
Quick tip: Our partner's Resume Builder contains thousands of in-demand skills for every profession that can be added to your resume in seconds – saving you time and greatly improving your chances of landing job interviews and getting hired.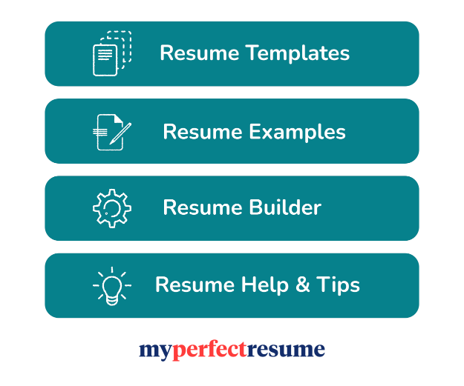 Work experience
Once you've got recruiters interested with your impactful summary, your work experience is where the real detail will lie.
Lay out your previous jobs from current to oldest, detailing what you contributed and achieved in each one.
If you're highly experienced you can cut this section down to your most recent few years of work, but if you are junior you can bulk this up with voluntary work and college placements.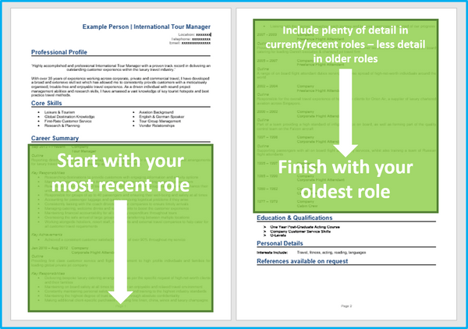 Structuring your jobs
It's easy to overwhelm readers when writing about a job you have been doing for years or even months.
Break the information up like this to keep it simple for recruiters to understand.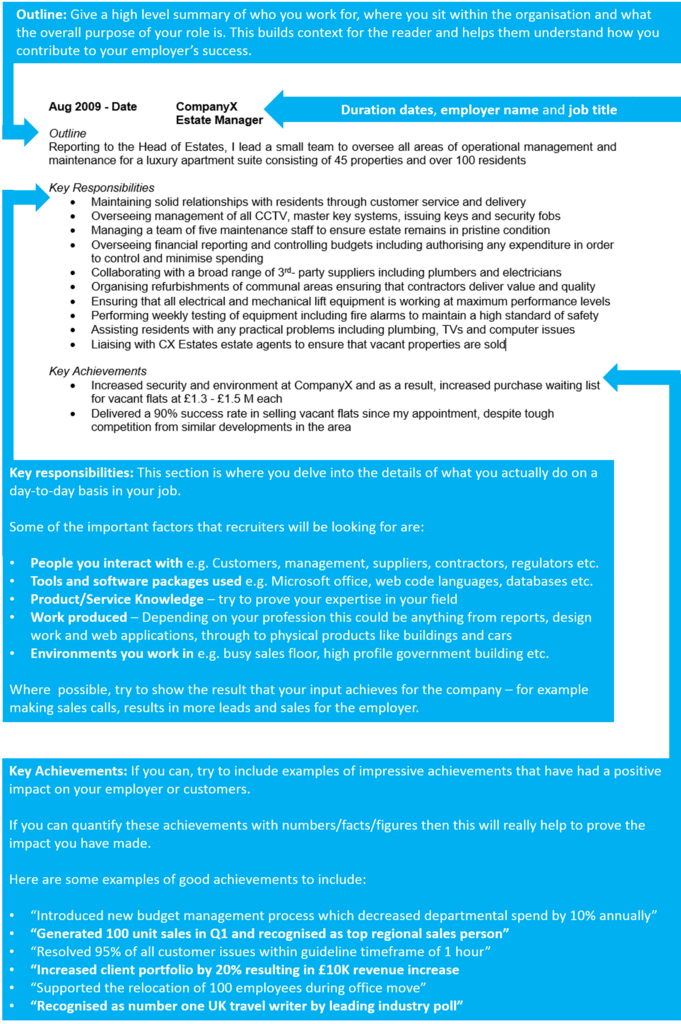 Job outline
To provide context to your jobs, begin each job with a concise summary of the organization, your role within it, and the main objectives of your position.
Key responsibilities
List your notable responsibilities in short sharp bullet points to demonstrate your input and how you contributed to the organization's success.
Highlight the skills that are most important to the roles you are applying for.
Key achievements
Show employers the value you can bring to them by adding a few achievements to your jobs.
Whether you've saved the company money or improved an internal process, let recruiters know
Add some numbers to give readers a real scale of the impact, e.g. "reduced call wait time by 10%"
Example job for Payroll Clerk resume
Outline
Responsible for managing payroll operations at a leading US mattress manufacturing company, ensuring accurate and timely processing of payroll for 500 employees.
Key Responsibilities
Process biweekly payroll for over 500 employees using ADP Workforce Now software, including accurate calculation of wages, deductions, and benefit contributions
Verify timekeeping records and resolve any discrepancies or missing information
Collaborate with HR and finance departments to ensure accurate employee data, including new hires, terminations, and changes in compensation or benefits
Prepare and distribute payroll reports to management, highlighting key metrics
Quick tip: Create impressive job descriptions easily in our partner's Resume Builder by adding pre-written job phrases for every industry and career stage.

Education section
Near the end of your resume add your education section.
Experienced candidates should keep it brief and focus on professional qualifications – and junior candidates can include high school diplomas, college degrees etc.
Additional information
If you have anything else to add which is relevant to the jobs you are applying for, the additional info section is the place to add it.
Perhaps you have a hobby which involves relevant skills, or maybe you have some awards or publications worth mentioning.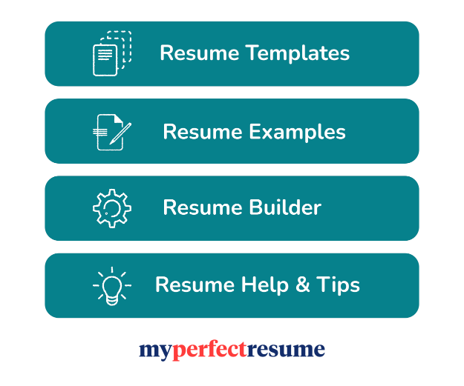 Writing your own winning Payroll Clerk resume
Crafting a strong Payroll Clerk resume can be a daunting task, but implementing the steps outlined above will significantly increase your chances of securing multiple interview opportunities.
Good luck with your job search!