You're ready to support patients, make them feel comfortable, and assist the orthodontist as they prepare for procedures. But first, you need to land the job.
In order to do this, you need a resume that will showcase your skills and make the recruiter smile.
But before you brace yourself for a long and tricky writing process, let us help. Check out our orthodontic assistant resume example and top tips below.
Guide contents
| | |
| --- | --- |
| How to write a Orthodontic Assistant resume | |

Orthodontic Assistant Resume Example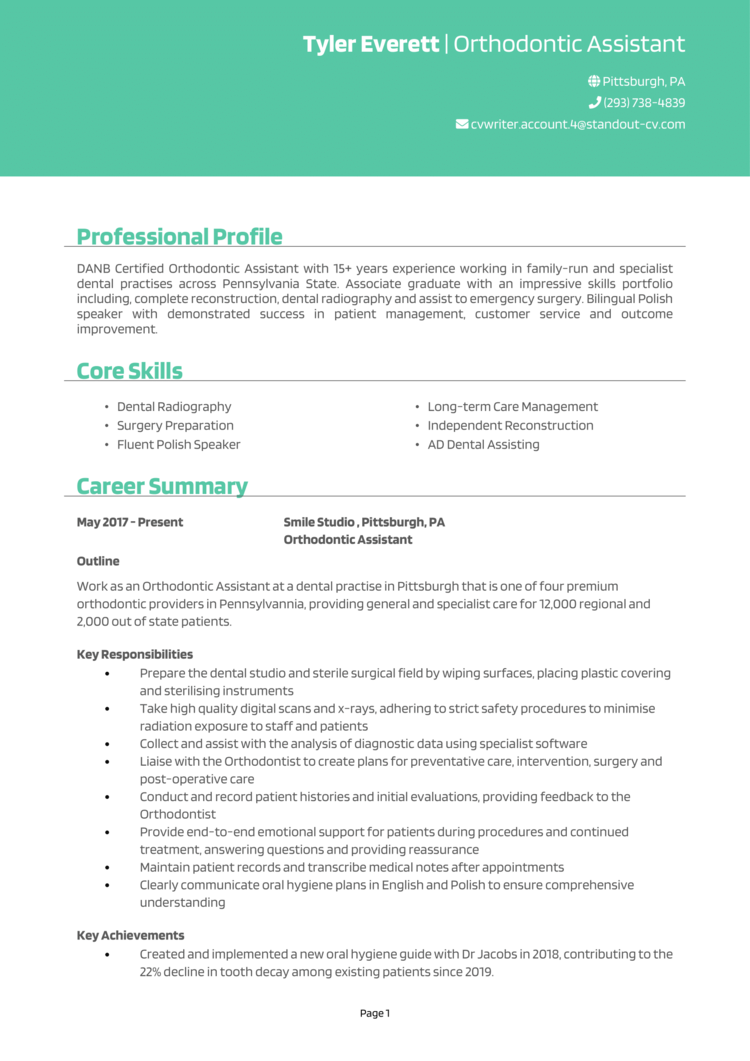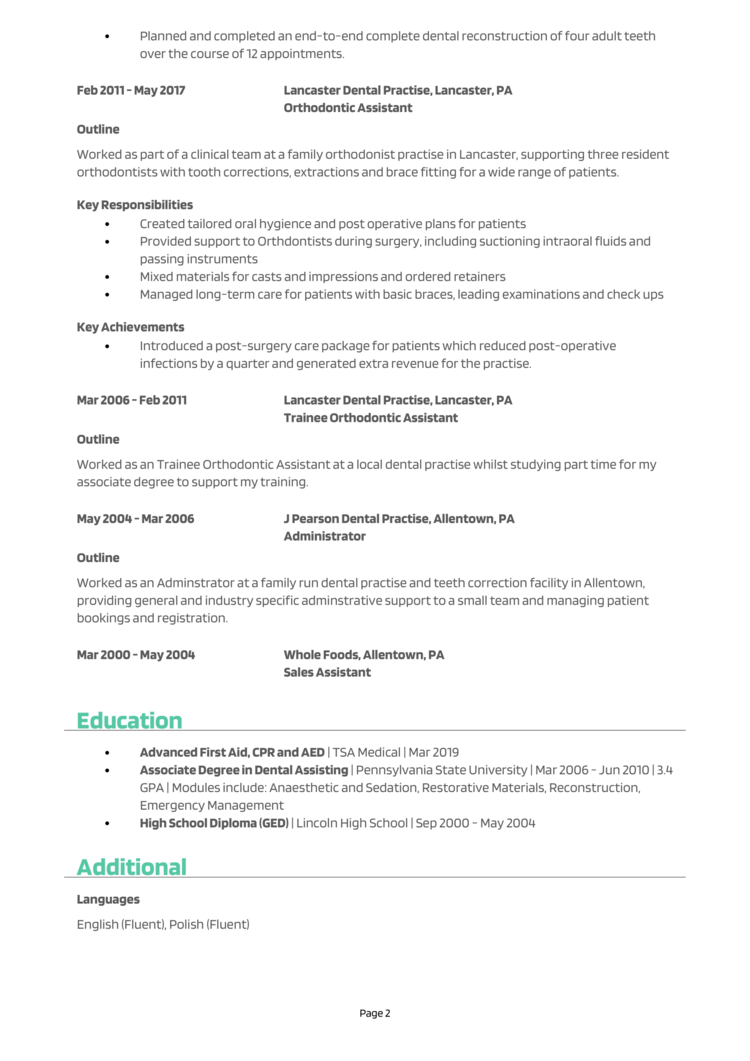 From the Orthodontic Assistant resume example above, you can see the kind of information your resume will need to include, and the layout you will need to create for an easy-reading experience.
The rest of this guide will show you how to apply this format to your own unique situation, and create a resume that will attract the best employers in your industry.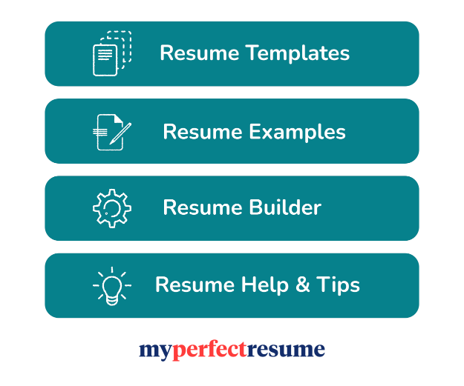 Orthodontic Assistant resume layout and formatting
Formatting is often overlooked when writing resume, but it's a crucial element of it"s success.
Creating a document that not only looks good, but is easily comprehended, is the key to gaining and holding the attention of busy hiring managers.
Use these formatting tips for best results.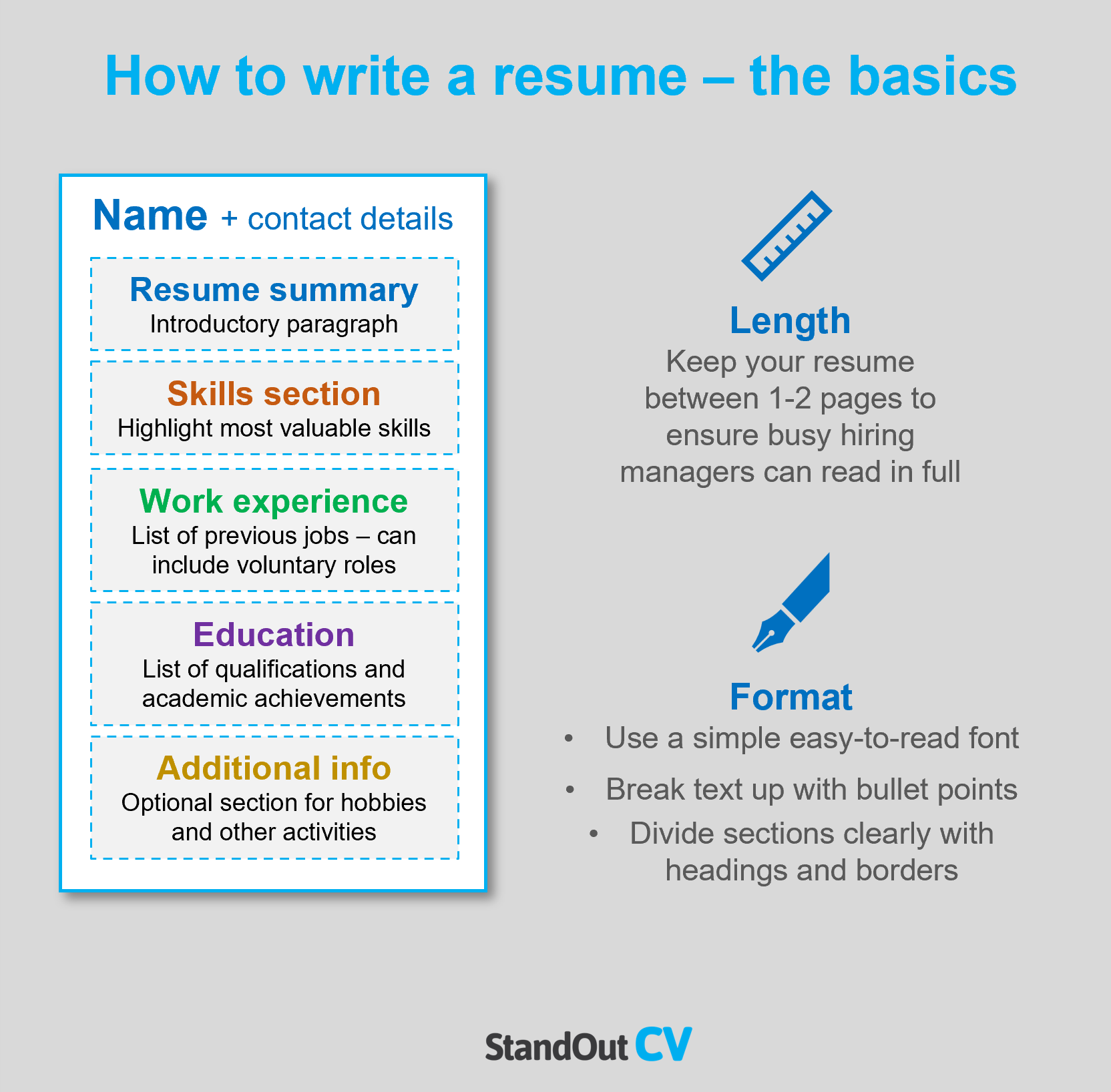 How to format your resume
Length: Keep your resume to 2 pages or under. You've probably heard that recruiters and hiring managers don't have lots of time to read every resume, so keep yours brief if you want to ensure that they read all of the important info in yours.
Font & text: Complex fonts are a readers' worst nightmare and will leave recruiters struggling to understand your message. Use a clear simple lean font in a color that stands out against the page, and break your text up with bullet points to make the content easily digestible.
Design & layout: Hiring managers should be able to skim through your resume easily and pinpoint the information they want quickly. To help them do this, organize the page into clear sections with bold headings and dividing borders. The design should be clutter-free and professional-looking, with a calm color scheme.
Photos: You don't have to add a photo to your resume in the States, but some regions and industries like to see them.
Quick tip: Achieving a professional look for your resume can be difficult and time-consuming. If you want to create an attractive resume quickly, try our partner's Resume Builder and use one of their eye-catching resume templates.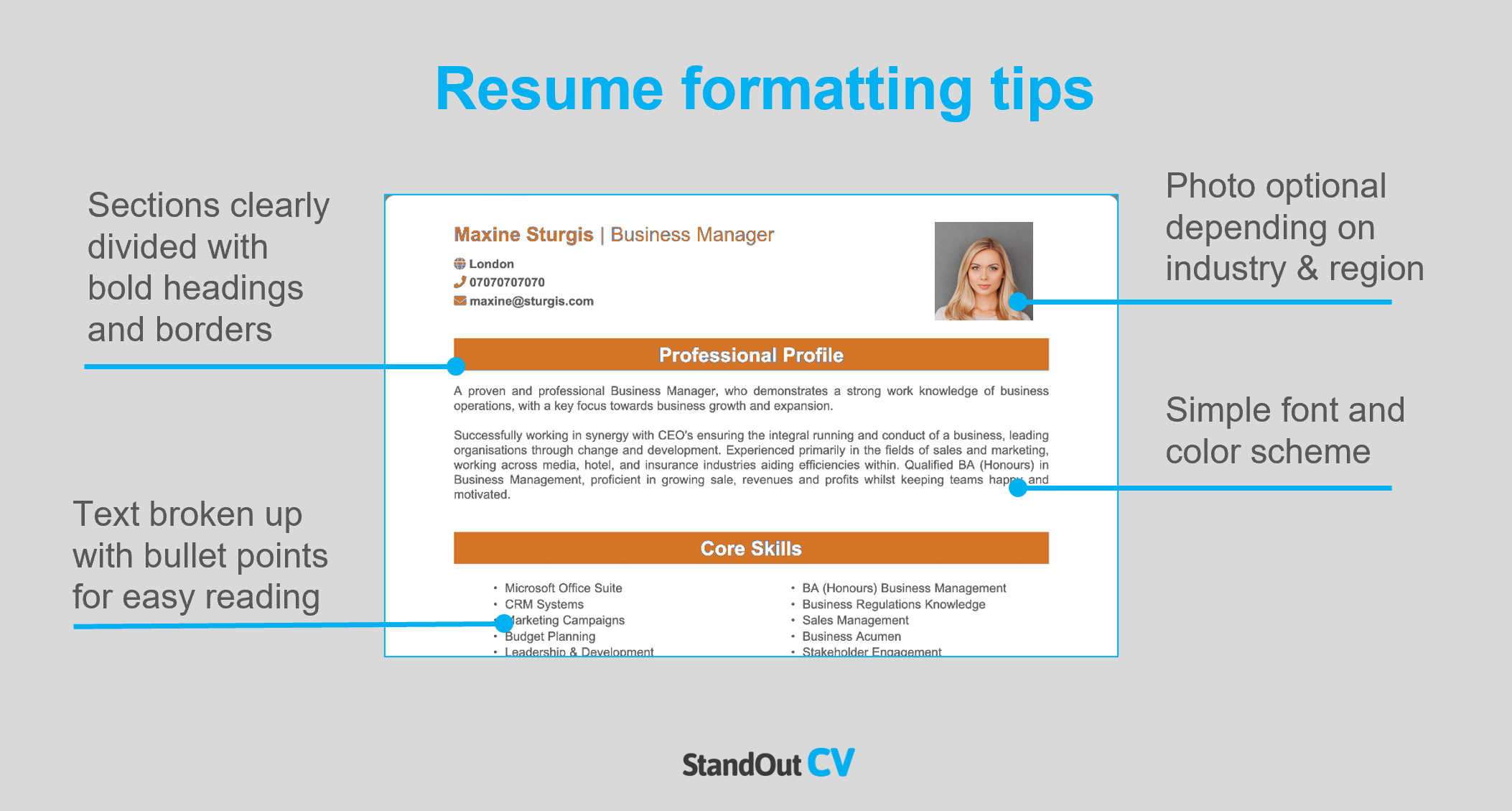 Resume layout
Organize the document into these sections when you write your resume.
Name and contact details – Employers need to know how to get in touch with you – so list your email and cell phone number here.
Resume summary – An intro paragraph at the top of the resume which summarizes your suitability for target jobs.
Skills section – A bullet-pointed list of your most relevant skills and knowledge.
Work experience – A list of your previous jobs (or at least the most relevant and recent ones)
Education – Add academic and professional qualifications that prove you can carry out the job
Additional info – If they are relevant to the jobs you are applying for, you can add an extra section for things like hobbies and interests.
Here's what you should include in each section of your resume.
Resume Contact Details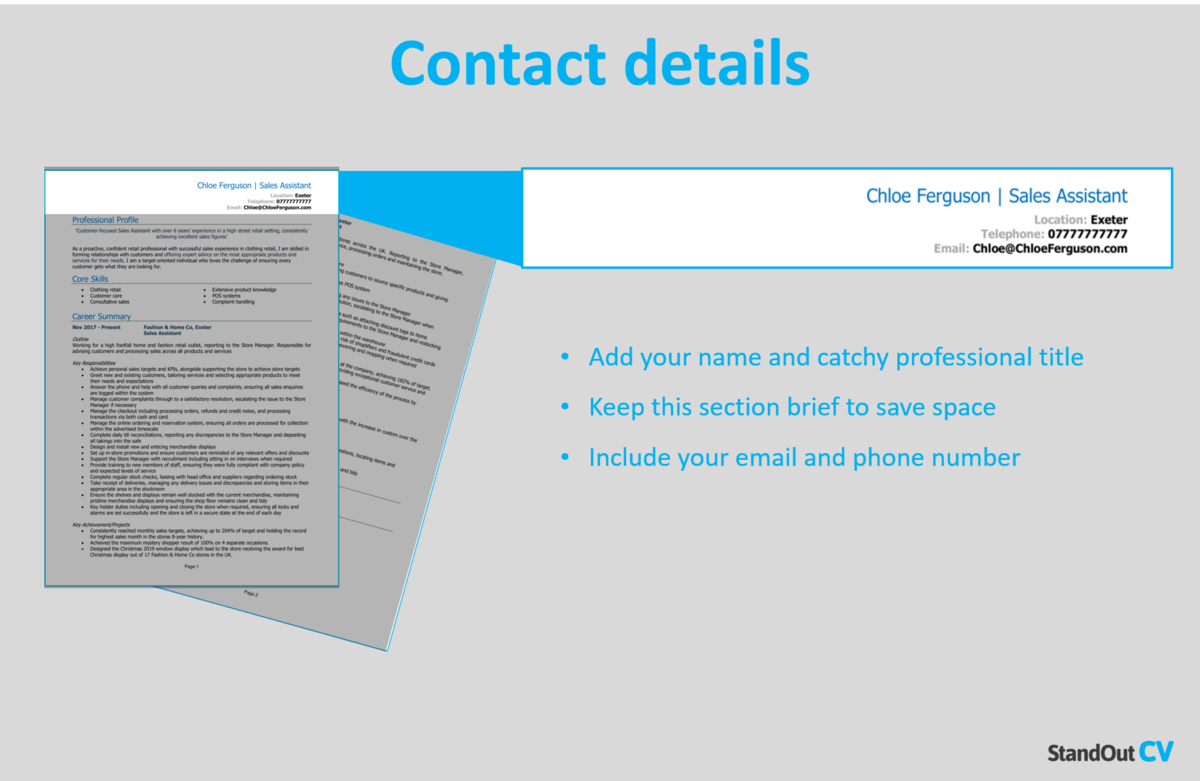 Keep your contact details short to save resume space and include the following.
Name and profession title
Cell phone number
Location – Add your local area such as Silicon Valley or New York, unless you are looking for work in a different location
Email address – Keep it professional and don't use an old address that you thought was cool in high school, but now looks a bit embarrassing.
You can add a link to your LinkedIn profile if you have one – you do not need to include personal details like date of birth or marital status.
Orthodontic Assistant Resume Summary
Your resume summary is like your introduction to the recruiter or hiring manager – it should grab their attention and leave them eager to read more about you.
Achieve this by writing a snappy overview of your skills, knowledge and what value you can bring to an employer.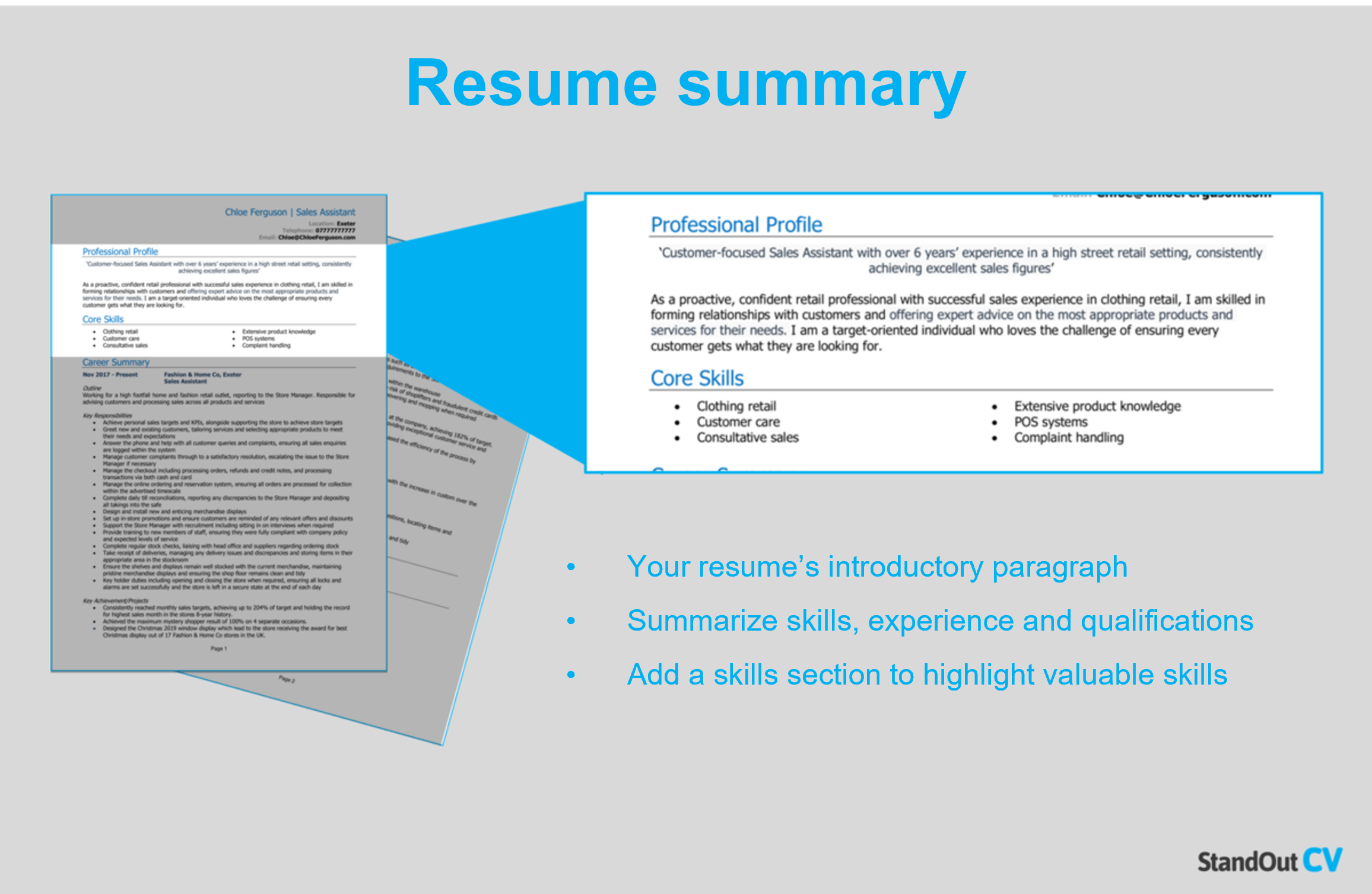 3 tips for creating a resume summary that will get noticed:
Keep it concise: Your summary is intended to be a high-level introduction to hook readers' attention, so keep it brief (4-7 lines) – save the details for later in your resume.
Tailor to target jobs: Tailor your resume to your target jobs by studying the job description and adding as many matching skills as you can.
Don't use cliches: Recruiters look for facts in resumes, such as hard skills and qualifications – so, leave out the meaningless cliches like "hard worker who works well in a team and individually"
Example resume summary for Orthodontic Assistant
DANB Certified Orthodontic Assistant with 15+ years' experience working in family-run and specialist dental practises across Pennsylvania State. Associate graduate with an impressive skills portfolio including, complete reconstruction, dental radiography and assist to emergency surgery. Bilingual Polish speaker with demonstrated success in patient management, customer service and outcome improvement.
What info to include in your Orthodontic Assistant resume summary?
Summary of experience: Provide an overview of the type of work you have done in the past and the impact you have made at previous employers.
Relevant skills: Highlight your skills which are most relevant to Orthodontic Assistant jobs, to ensure that recruiters see your most in-demand skills as soon as they open your resume.
Vital qualifications: Any qualifications that are important to the Orthodontic Assistant jobs you are applying for, should be mentioned in the summary.
Quick tip: Choose from hundreds of pre-written summaries across all industries, and add one to your resume with one-click in our partner's Resume Builder. All written by recruitment experts and easily tailored to suit your unique skillset and style.
Core skills section
Underneath your summary, write a core skills section to make your most relevant skills jump off the page at readers.
It should be made up of 2-3 columns of bullet points of your relevant skills.
Before you do this, look over the job description and make a list of any specific skills, specialisms or knowledge required.
Then, make sure to use your findings in your list. This will paint you as the perfect match for the role.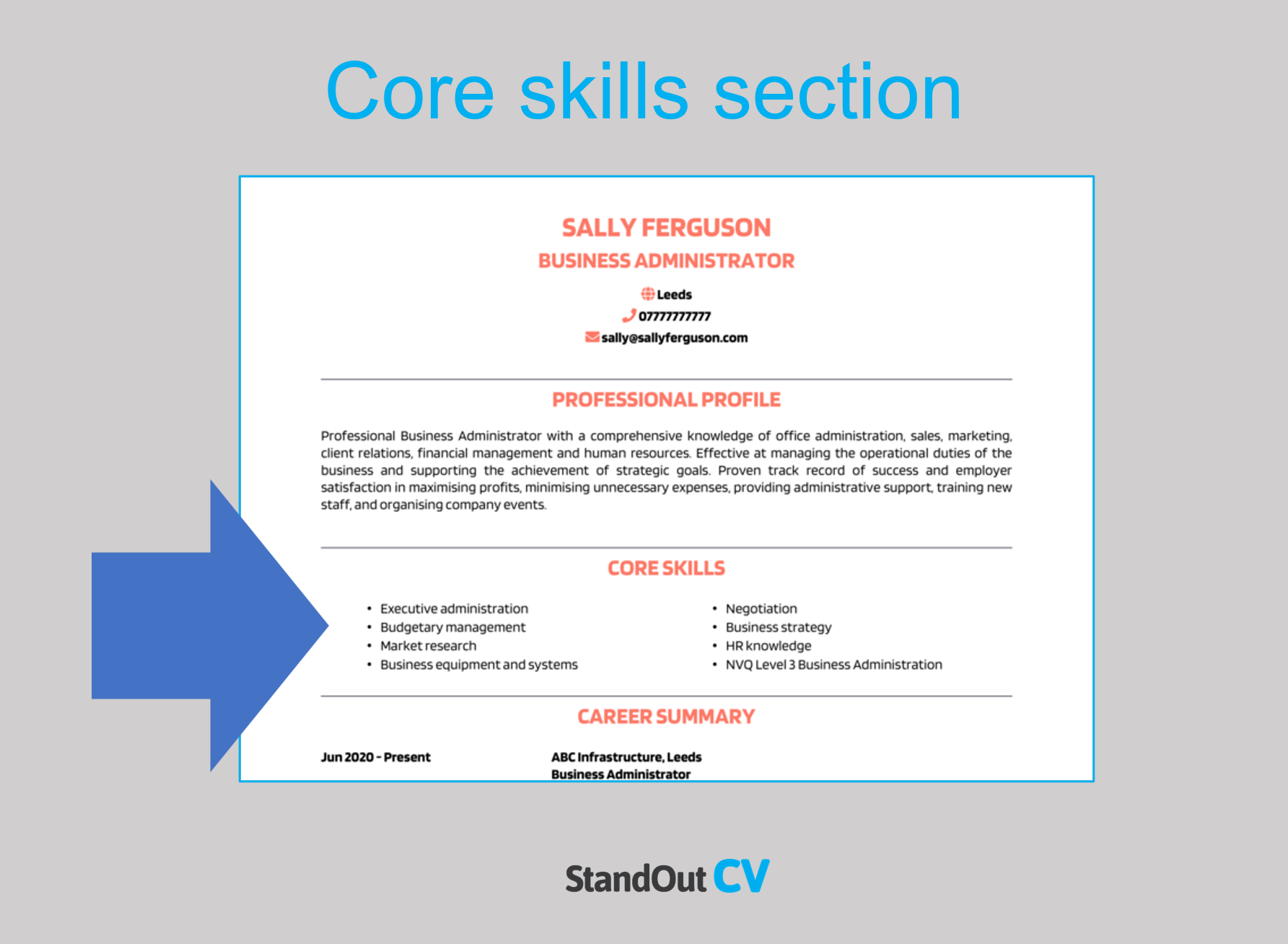 Top skills for your Orthodontic Assistant resume
Dental Radiography – Using a sensor, computer and monitor to acquire, process, store, retrieve and display radiographic images of the mouth and teeth.
Long-term Care Management – Overseeing the long-term use of devices, such as braces, to straighten teeth, correct problems with bite and close gaps between teeth.
Surgery Preparation – Preparing the patient and theatre for surgery including removing hair, applying preoperative and intraoperative skin preparation solutions, and draping sterile sheeting.
Independent Reconstruction – Supporting with the implementation of orthodontic treatment bridges, crowns and veneers to replace unsightly old dentistry to create a functional and aesthetic result.
Dental Assistant Certifications – Highlighting required academic training in support of the position as an Orthodontic Assistant.
Quick tip: Our partner's Resume Builder contains thousands of in-demand skills for every profession that can be added to your resume in seconds – saving you time and greatly improving your chances of landing job interviews and getting hired.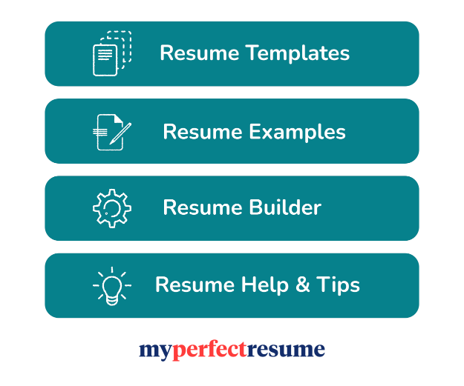 Resume work experience section
Once you've got recruiters interested with your impactful summary, your work experience is where the real detail will lie.
Lay out your previous jobs from current to oldest, detailing what you contributed and achieved in each one.
If you're highly experienced you can cut this section down to your most recent few years of work, but if you are junior you can bulk this up with voluntary work and college placements.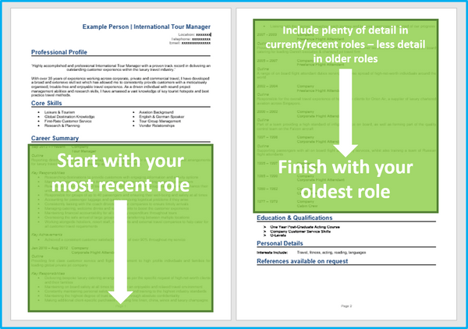 Structuring your job descriptions
You probably do a lot in your job, so its vital to break all of that information down into a good structure.
Structure your jobs as follows to make it easy for recruiters to skim through and pinpoint the essential info.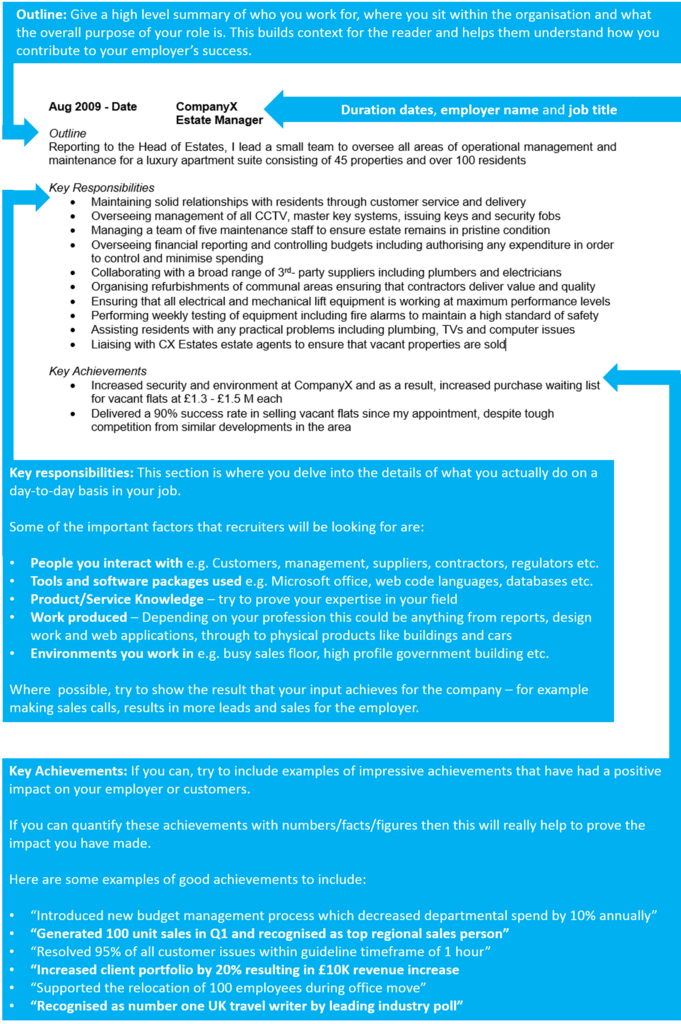 Job outline
Kick off each role with a high-level overview to summarize the focus of the job, what the organization/department does, and how you fit into the bigger picture.
Key responsibilities
List your notable responsibilities in short sharp bullet points to demonstrate your input and how you contributed to the organization's success.
Highlight the skills that are most important to the roles you are applying for.
Key achievements
Finish each role by highlighting some impressive achievements you made whilst in the role.
Anything that benefited the employer can be included from making financial savings, to winning new customers.
Quantify your achievements with facts and figures if you can, e.g. "reduced call wait time by 10%"
Example job for Orthodontic Assistant resume
Outline
Work as an Orthodontic Assistant at a dental practise in Pittsburgh that is one of four premium orthodontic providers in Pennsylvania, providing general and specialist care for 12,000 regional and 2,000 out of state patients.
Key Responsibilities
Prepare the dental studio and sterile surgical field by wiping surfaces, placing plastic covering and sterilising instruments
Take high quality digital scans and x-rays, adhering to strict safety procedures to minimize radiation exposure to staff and patients
Collect and assist with the analysis of diagnostic data using specialist software
Liaise with the Orthodontist to create plans for preventative care, intervention, surgery and post-operative care
Quick tip: Create impressive job descriptions easily in our partner's Resume Builder by adding pre-written job phrases for every industry and career stage.

Education section
Towards the bottom of your resume, add your education section.
Here you should list your professional qualifications and academic record, such as high school diplomas or college degrees.
If you have lots of work experience, you can keep this section brief (because recruiters will be more interested in your career. If you have little/no experience then you should bulk this section up with plenty of detail.
Additional information
At the end of your resume, you can add any extra information that might be relevant to the jobs you are applying for.
This could be hobbies, interests, publications, clubs or memberships.
This section is optional and doesn't need to be added if you have nothing more relevant to add.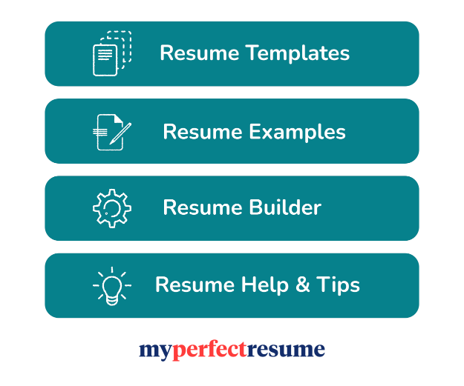 Writing your Orthodontic Assistant resume
A winning Orthodontic Assistant resume should look great, read well, and sell your skillset to hiring managers.
If you follow the steps above, you should be able to bag yourself a top job in no time.
And don't forget you can use our partner's Resume Builder if you want to save time and ensure your resume contains the very best content.
Good luck with your job search!