As well as helping your patients, you're also ready to support other nurses and the daily running of the hospital.
You're basically a super nurse! You just need to prove this to the recruiter with an impressive resume.
To help you craft a persuasive application, we've put together a detailed guide and a nursing supervisor resume example. You can check them out below.
Contents
| | |
| --- | --- |
| How to write a Nursing Supervisor resume | |

Nursing Supervisor Resume Example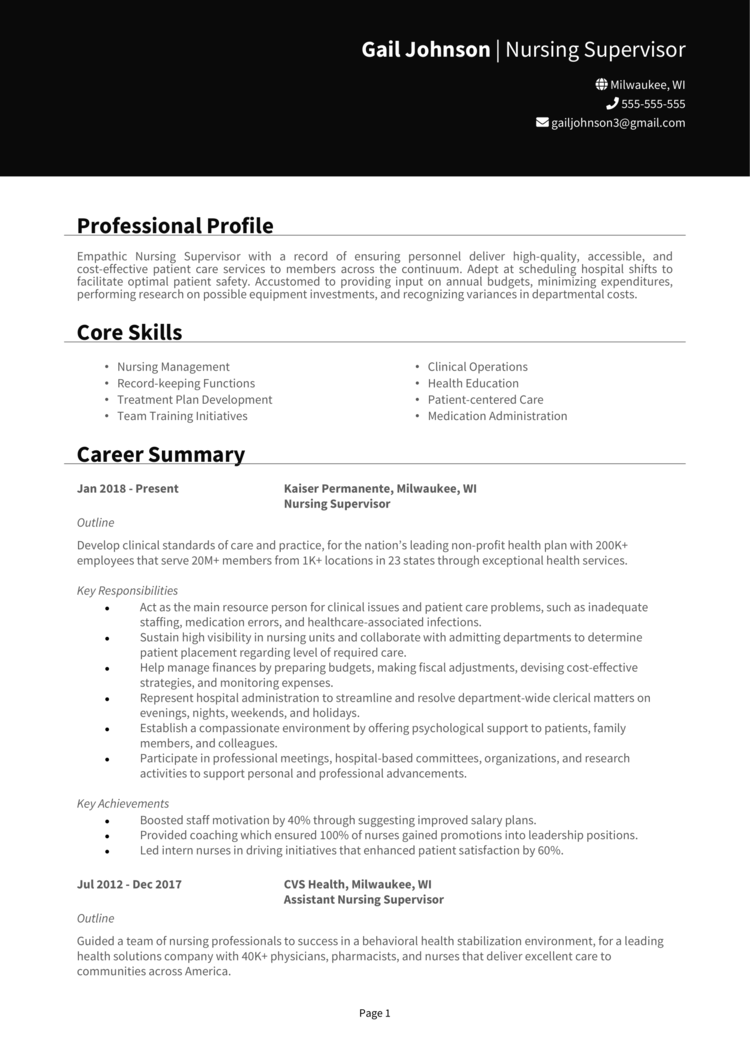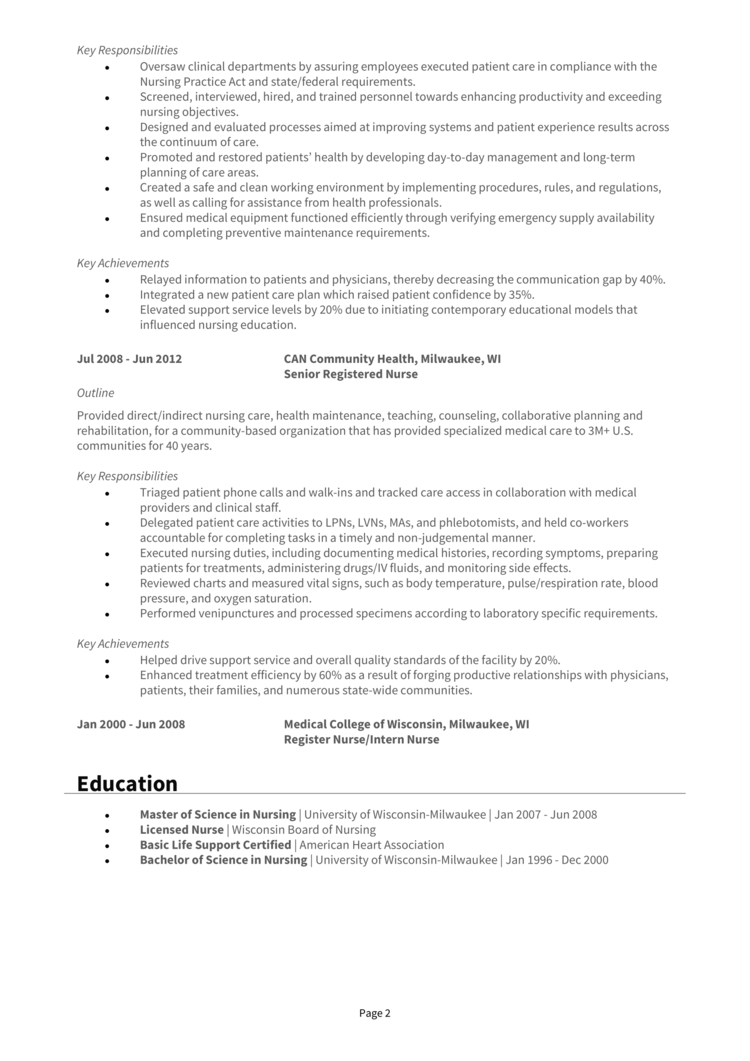 This Nursing Supervisor resume example shows you the most effective layout for a resume in today's job market, along with the type of content you need to include.
Stick closely to these guidelines as you write your own resume, to boost your chances of getting lots of responses, interviews and job offers.
Now lets dive into the details of how you write your own eye-catching resume…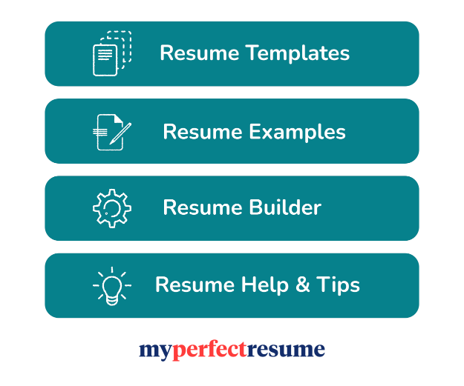 Nursing Supervisor resume layout and formatting
If you want to get noticed in the job market, you have to pay attention to the format and layout of your resume.
Essentially your resume needs to look highly polished, and provide hiring managers with an easy reading experience.
Use these resume formatting tips to get a head start on this.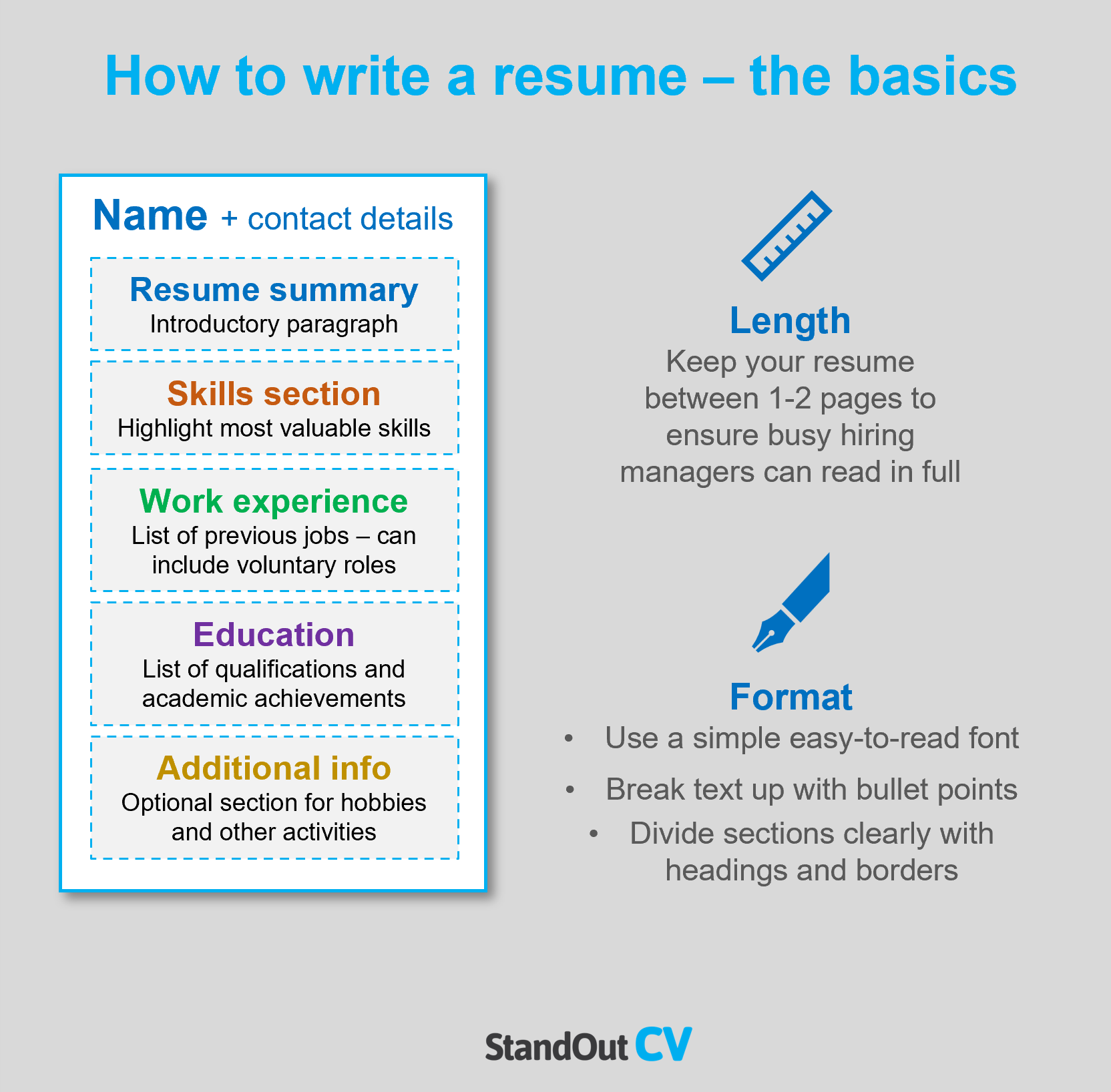 Formatting your resume
Length: Think that submitting a 10 page resume will impress recruiters? Unfortunately it won't… Even if you've got tons of experience to brag about, recruiters don't have time to read essays, so keep it brief – around 2 pages is the sweet spot.
Font & readability: A readable resume is crucial if you want recruiters to see your important skills. Ensure yours is easy to read by using a simple, clear font and breaking up the text with bullet points and short paragraphs.
Layout & Structure: Go with a resume design that looks good, but also allows for easy reading and navigation for employers. Ensure the page is clearly split up into sections by adding large font headings and dividing borders. Keep the color scheme simple and don't overcrowd the page.
Photos: Although it is not compulsory to include a photo in your resume in the USA, it can be advantageous if you are applying to companies in creative industries.
Quick tip: Achieving a professional look for your resume can be difficult and time-consuming. If you want to create an attractive resume quickly, try our partner's Resume Builder and use one of their eye-catching resume templates.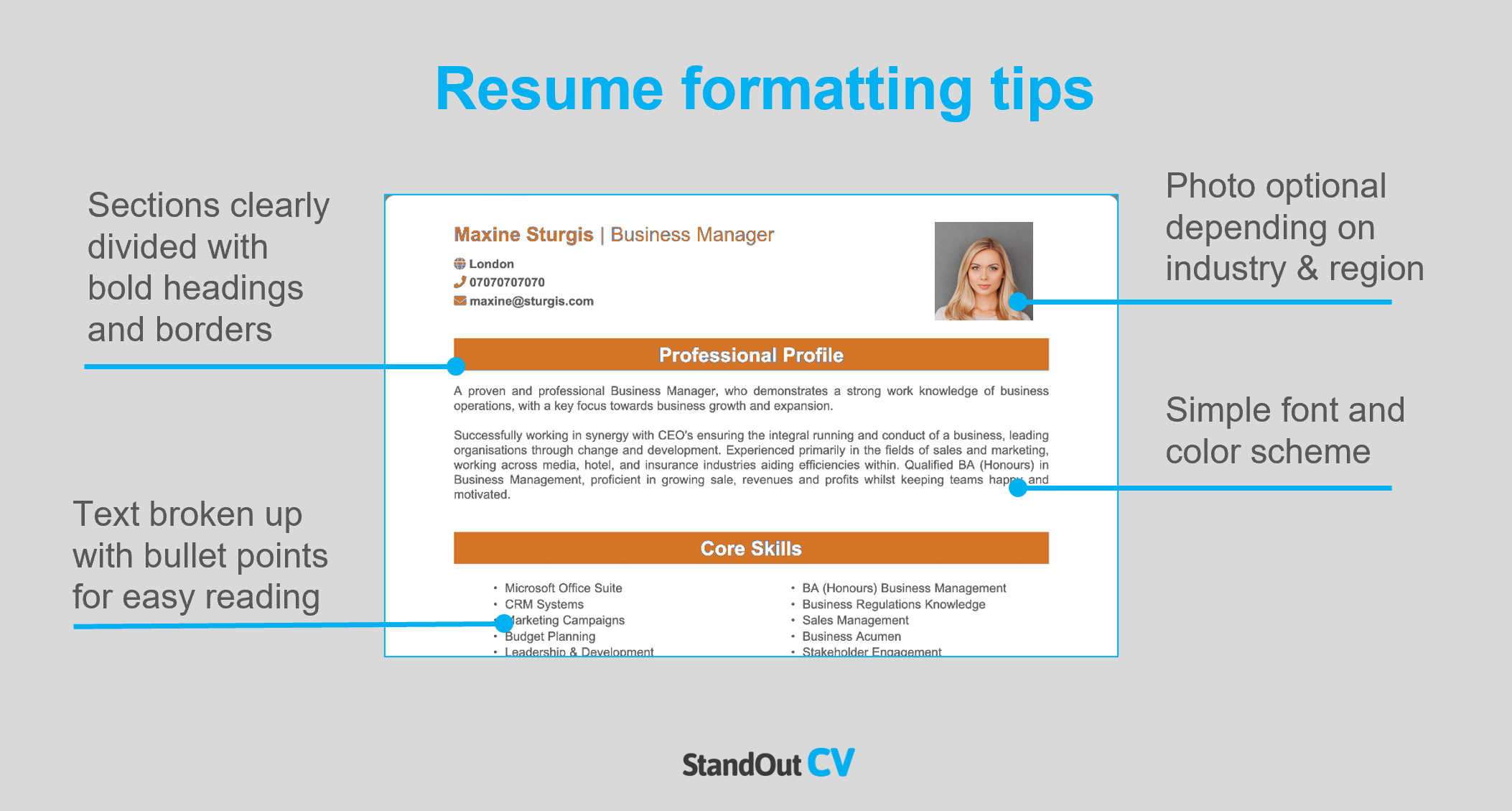 Resume layout
Include the following sections when you write your resume.
Name and contact details – Make it easy for employers to contact you, by putting these at the top.
Resume summary – An intro paragraph sitting at the top of your resume, summarizing the reasons why you should be hired.
Skills section – A short snappy list of your most important skills, that can be quickly digested
Work experience – Reverse chronological list of your previous jobs – voluntary work and college placements can be included if you have no paid experience.
Education – List your qualifications and professional training.
Additional info – An optional section for things like hobbies and interests.
Here's what to include in each part of your resume.
Contact Details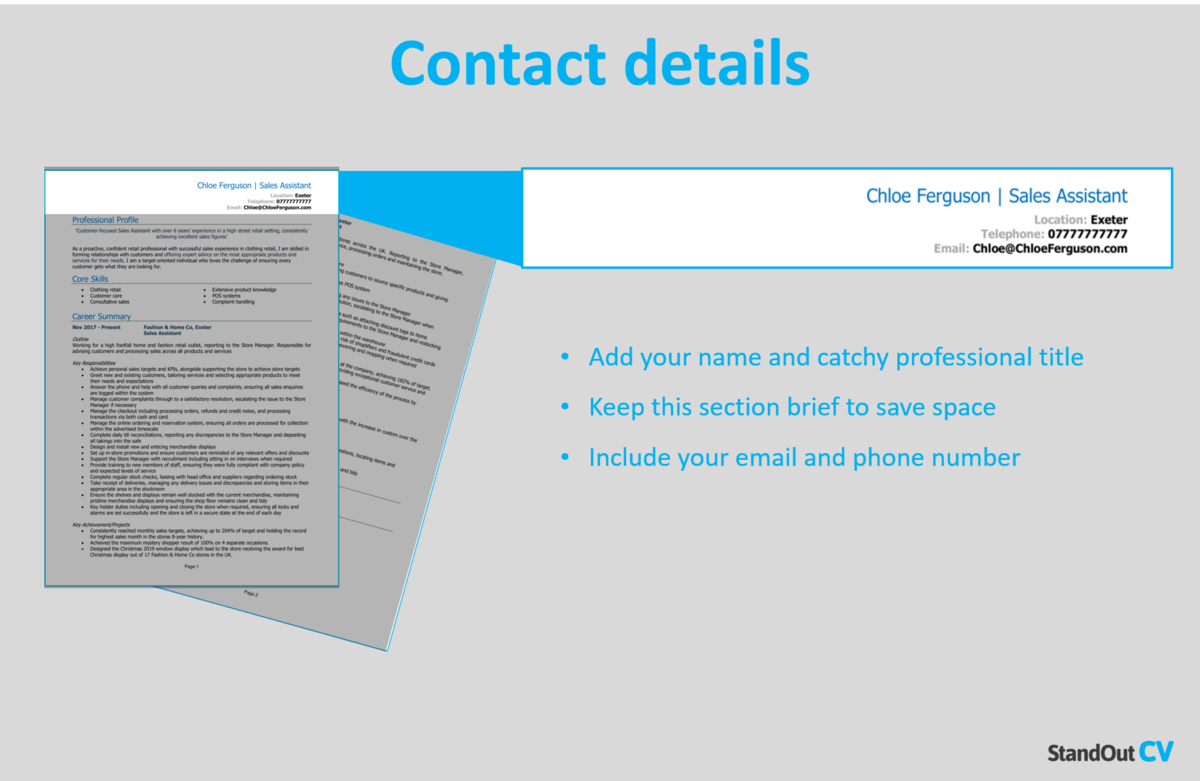 Keep your contact details short to save resume space and include the following.
Name and profession title
Cell phone number
Location – Add your local area such as Silicon Valley or New York, unless you are looking for work in a different location
Email address – Keep it professional and don't use an old address that you thought was cool in high school, but now looks a bit embarrassing.
You can add a link to your LinkedIn profile if you have one – you do not need to include personal details like date of birth or marital status.
Nursing Supervisor Resume Summary
The resume summary is a short paragraph at the top of your resume, and it's purpose is to grab recruiter's attention and make sure they keep reading it.
To make your summary work, ensure that you provide a high-level summary of your skills and experience – and tailor it to reflect the requirements of the jobs you are applying for.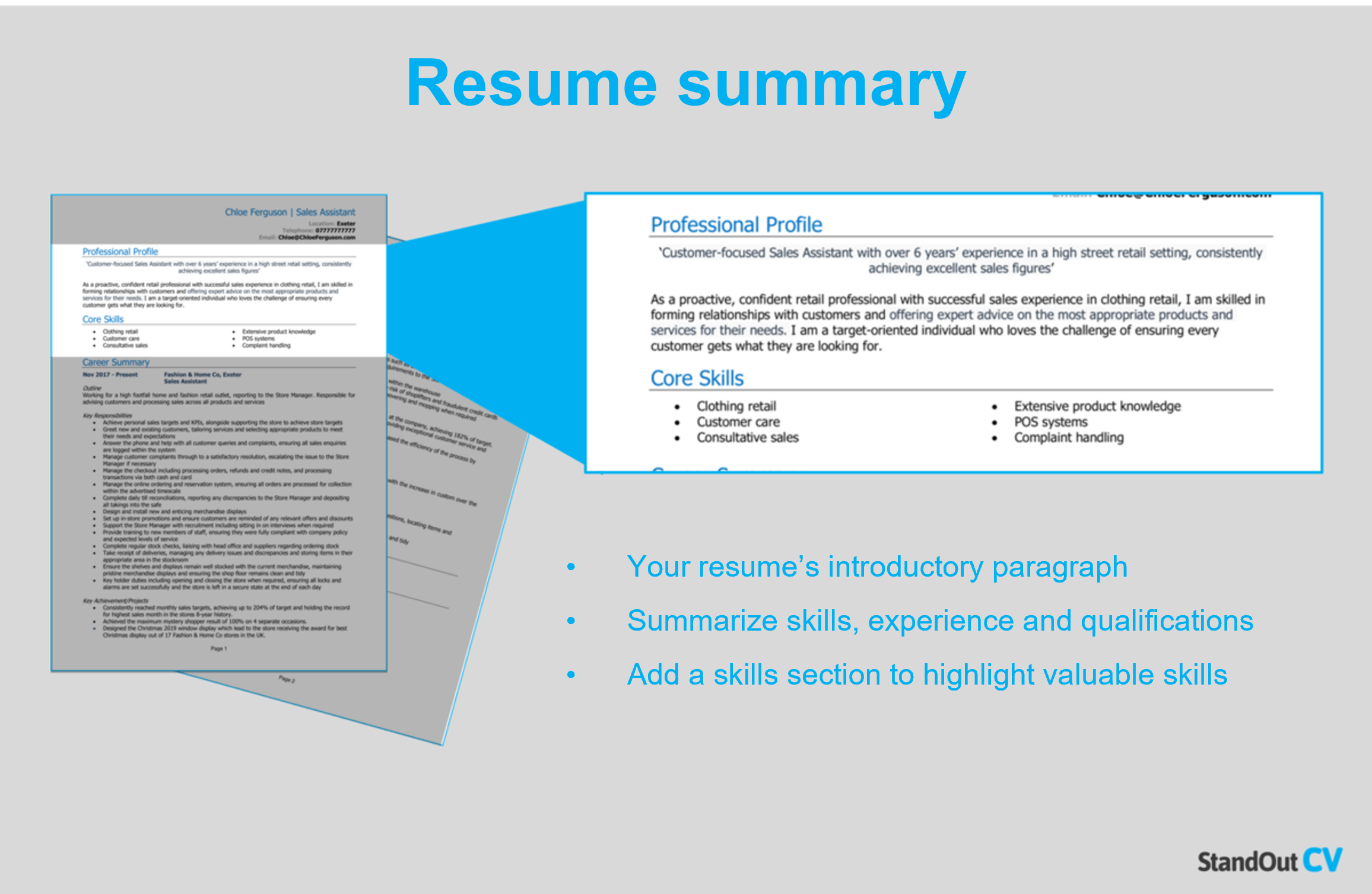 How to create a resume summary that will excite recruiters:
Keep it short: You only have a few seconds to grab a recruiters' attention and make them commit to your resume, so keep your summary between 4 – 7 lines.
Tailor to target jobs: Ensure your profile makes an impact by matching it closely to the requirements of the job description, copying as many key terms as possible.
Avoid using cliches: Although you may believe that you're a "team player who always gives 110%," these kinds of cliches don't communicate much about your skills and qualifications to potential employers. It's more effective to stick to factual information in your resume.
Nursing Supervisor resume summary example
Empathetic Nursing Supervisor with a record of ensuring personnel deliver high-quality, accessible, and cost-effective patient care services to members across the continuum. Adept at scheduling hospital shifts to facilitate optimal patient safety. Accustomed to providing input on annual budgets, minimizing expenditures, performing research on possible equipment investments, and recognizing variances in departmental costs.
What to include in your Nursing Supervisor resume summary?
Summary of your experience: Provide a summary of the kind of work you have previously done, along with the benefits you have delivered to the organizations you worked with.
Relevant skills: Instantly showcase your suitability for Nursing Supervisor jobs by including your skills that are highly relevant to them.
Qualifications: If your job requires any qualifications such as a professional course or a college degree, mention it briefly in your summary.
Quick tip: Choose from hundreds of pre-written summaries across all industries, and add one to your resume with one-click in our partner's Resume Builder. All written by recruitment experts and easily tailored to suit your unique skillset and style.
Core skills section
In addition to your resume summary, your core skills section provides an easily digestible snapshot of your skills – perfect for grabbing the attention of busy hiring managers.
As Nursing Supervisor jobs might receive a huge pile of applications, this is a great way to stand out and show off your suitability for the role.
It should be made up of 2-3 columns of bullet points and be made up of skills that are highly relevant to the jobs you are targeting.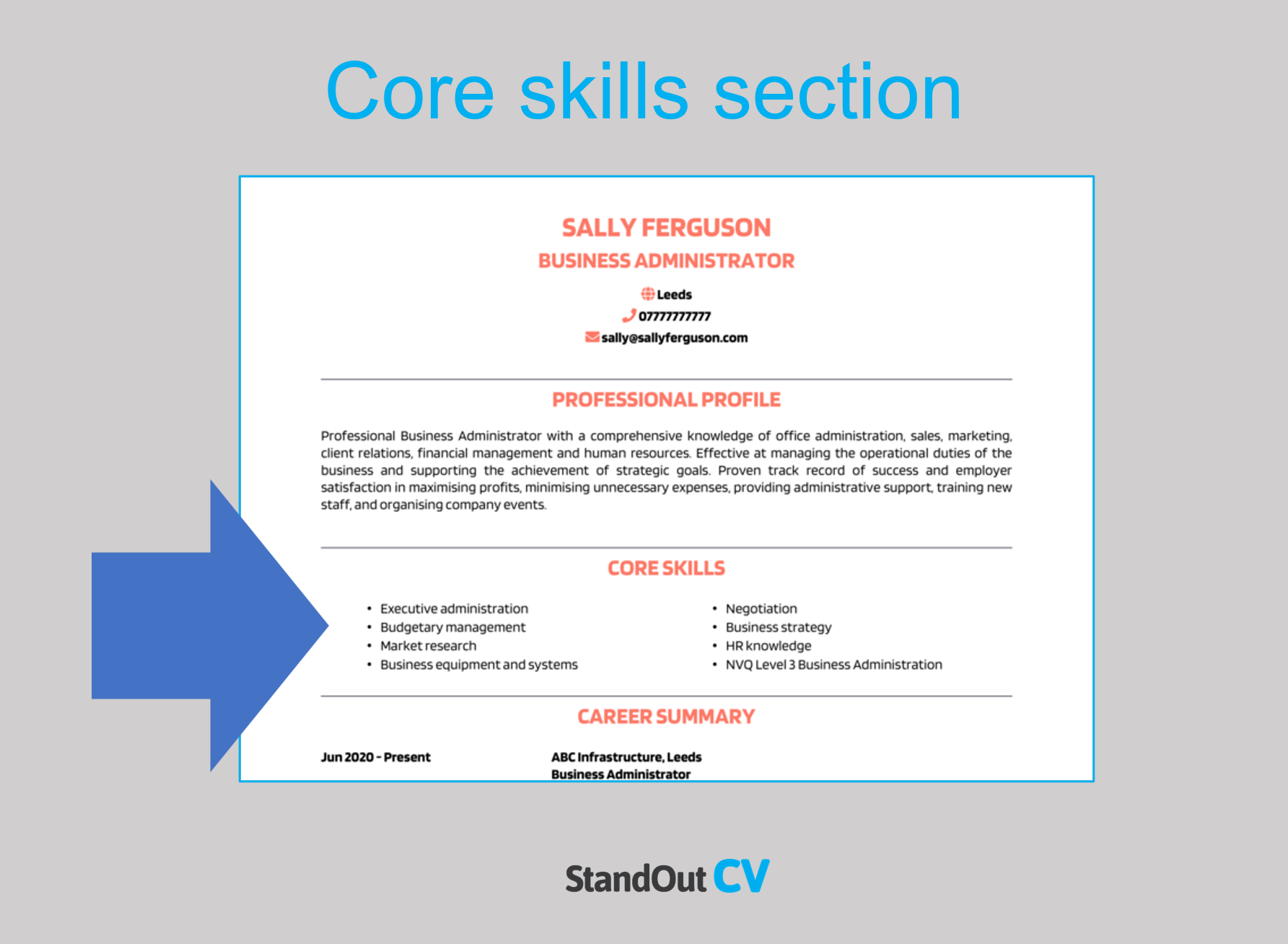 Best skills for your Nursing Supervisor resume
Leadership – Leading and managing a team of nurses, including delegating tasks, providing guidance and mentorship, and resolving conflicts.
Staff development – Assessing staff learning needs, providing education and training, and evaluating performance to ensure that all nurses are competent and meet regulatory standards.
Quality improvement – Utilizing knowledge of quality improvement processes and the ability to identify areas for improvement, develop and implement quality improvement initiatives, and monitor outcomes.
Resource management – Managing manage staffing levels, budgets, and supplies to ensure efficient and effective use of resources.
Clinical tasks – Performing a variety of clinical tasks, including patient assessment, history taking, physical examination, and ordering and interpreting diagnostic tests.
Patient care coordination – Coordinating patient care across multiple disciplines and settings, including hospital, home health, and outpatient services.
Regulatory compliance – Maintaining a detailed understanding of regulatory compliance requirements to ensure that the organization is compliant with all applicable laws and regulations.
Data analysis – Analyzing and interpreting data related to patient care and clinical outcomes, including quality metrics and trends, to identify potential areas for improvement.
Professional development – Remaining committed to ongoing learning and professional development, including staying up to date on medical advances and research, to provide the best possible patient care and leadership to nursing staff.
Quick tip: Our partner's Resume Builder contains thousands of in-demand skills for every profession that can be added to your resume in seconds – saving you time and greatly improving your chances of landing job interviews and getting hired.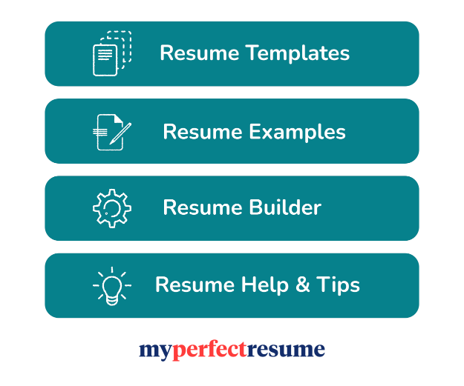 Work experience
So, you've grabbed the recruiters' attention with your summary, now it's time to show them what you're really capable of in your work experience section.
List your previous jobs from current to oldest, showing off the impact you made at each organization.
If you have tons of experience, you should just list the most recent an relevant jobs – but if you have little or no experience, add it all and even consider putting in voluntary work.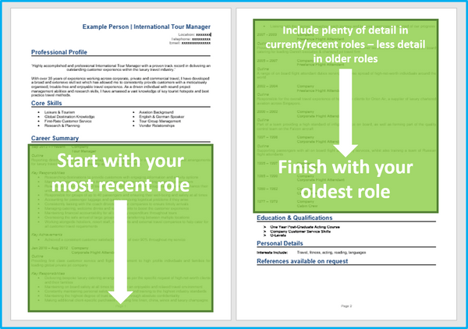 Structuring your jobs
Without a good structure, your job description can look messy and overwhelming to anyone reading them.
Make it easy for recruiters to read your work experience by structuring your roles like this.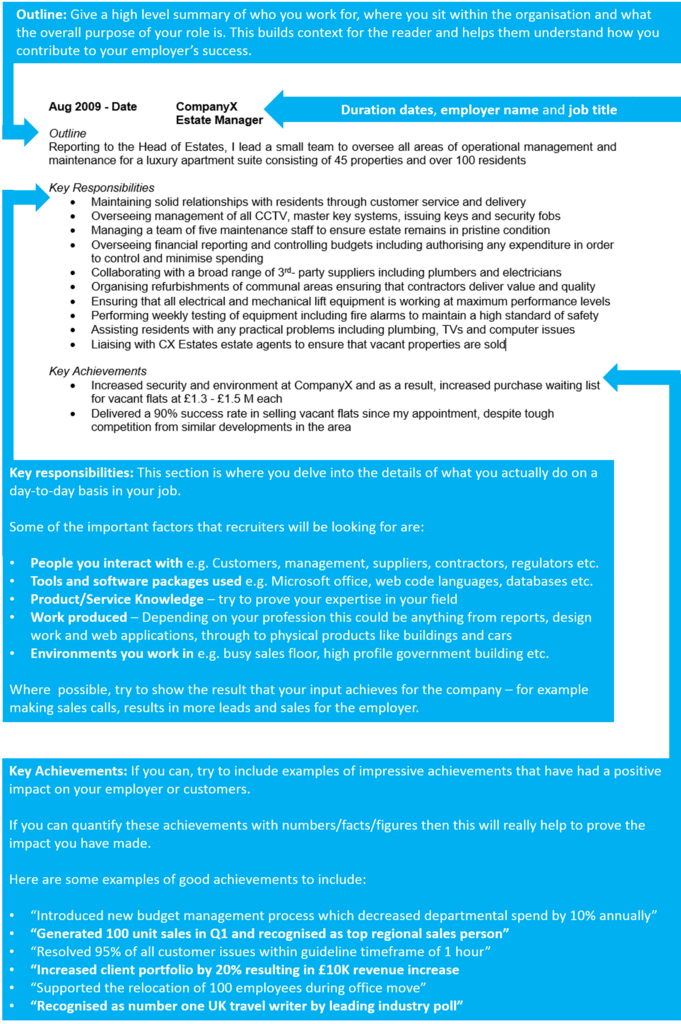 Job outline
Kick off each role with a high-level overview to summarize the focus of the job, what the organization/department does, and how you fit into the bigger picture.
Key responsibilities
Then delve into the detail of your job by listing out easy-to-read bullet points which show how you apply your skills in the workplace.
Tailor these bullet points to focus on the skills and knowledge that are required in the jobs you are applying for.
Key achievements
Finish each role by highlighting some impressive achievements you made whilst in the role.
Anything that benefited the employer can be included from making financial savings, to winning new customers.
Quantify your achievements with facts and figures if you can, e.g. "reduced call wait time by 10%"
Example job for Nursing Supervisor resume
Outline
Develop clinical standards of care and practice, for the nation's leading non-profit health plan with 200K+ employees that serve 20M+ members from 1K+ locations in 23 states through exceptional health services.
Key Responsibilities
Act as the main resource person for clinical issues and patient care problems, such as inadequate staffing, medication errors, and healthcare-associated infections.
Sustain high visibility in nursing units and collaborate with admitting departments to determine patient placement regarding level of required care.
Help manage finances by preparing budgets, making fiscal adjustments, devising cost-effective strategies, and monitoring expenses.
Represent hospital administration to streamline and resolve department-wide clerical matters on evenings, nights, weekends, and holidays.
Quick tip: Create impressive job descriptions easily in our partner's Resume Builder by adding pre-written job phrases for every industry and career stage.

Education section
Near the end of your resume add your education section
Experienced candidates should keep it brief and focus on professional qualifications – and junior candidates can include high school diplomas, college degrees etc.
Additional information
The additional info section is optional but can be useful if you have anything else to add that could benefit your application.
For example, you may have some hobbies and interests that are relevant to your job – or you might have awards or publications to shout about.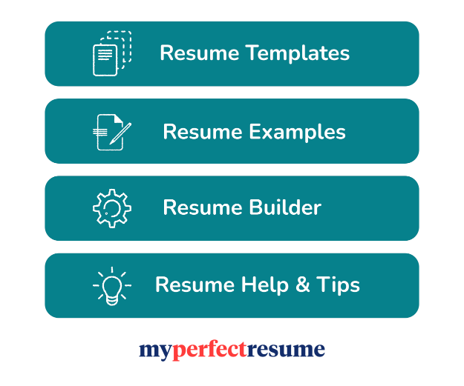 Writing your own winning Nursing Supervisor resume
A winning Nursing Supervisor resume should look great, read well, and sell your skillset to hiring managers.
If you follow the steps above, you should be able to bag yourself a top job in no time.
Good luck with your job search!