As a recent graduate, you might not have a huge amount of physician assistant experience behind you. Because of this, it's a good idea to highlight any other past healthcare or clinical rotations experience you've had.
If you're not sure how to do this, we can help you to create the best possible graduate resume.
Simply check out our step-by-step guide below, complete with a new grad physician assistant resume example.
Contents
| | |
| --- | --- |
| How to write a New Grad Physician Assistant resume | |

New Grad Physician Assistant Resume Example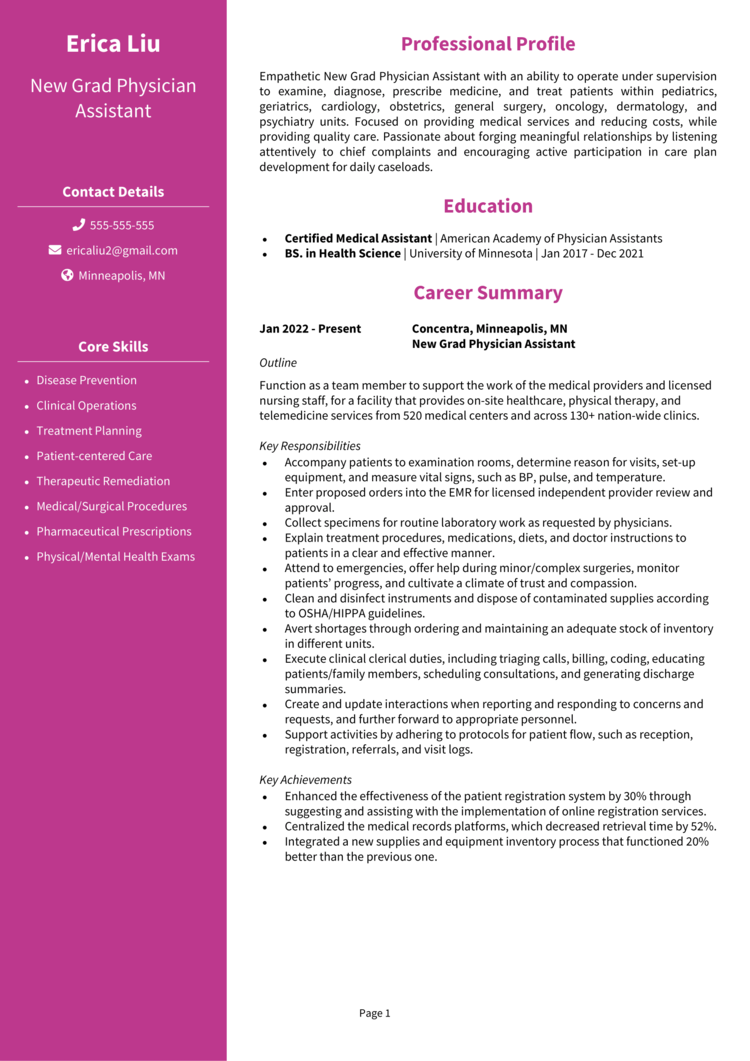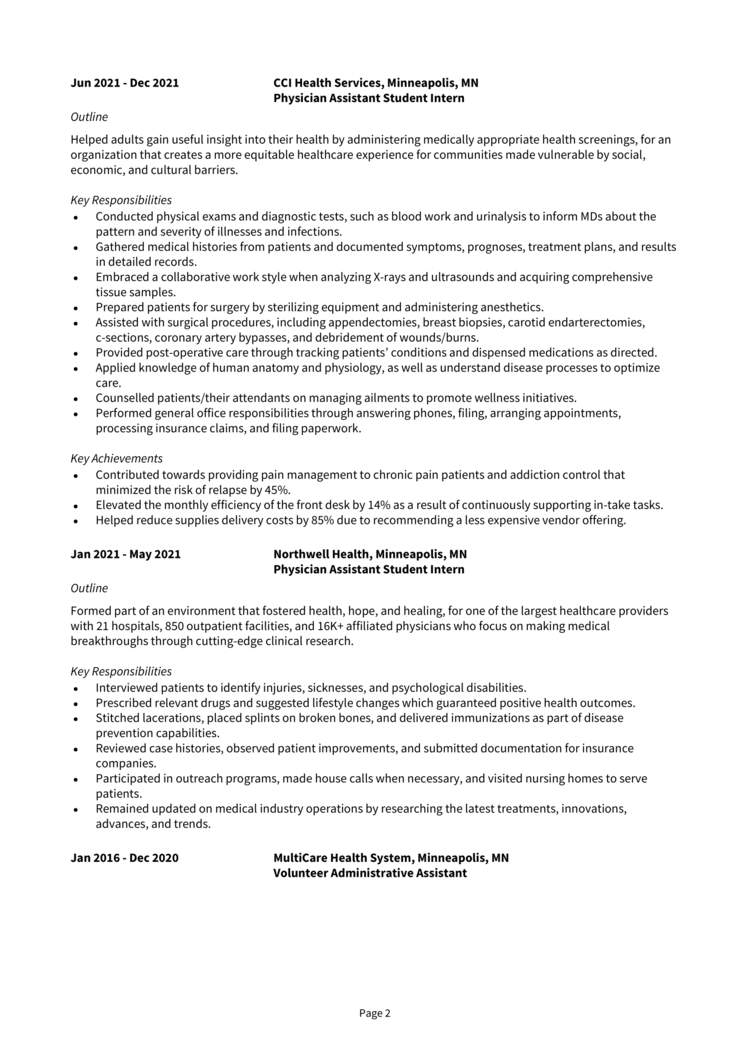 This newly graduated Physician Assistant resume example shows you the most effective layout for a resume in today's job market, along with the type of content you need to include.
Stick closely to these guidelines as you write your own resume, to boost your chances of getting lots of responses, interviews and job offers.
Now lets dive into the details of how you write your own eye-catching resume…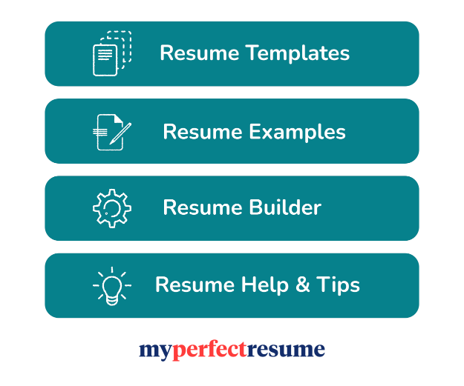 New Grad Physician Assistant resume layout and formatting
The format and layout of your resume can make or break its success.
Sure, it's great to pack your resume with lots of impressive skills and knowledge, but if the page is not structured clearly, hiring managers will struggle to find the important stuff!
Above all, your resume should be easy-to-read and professional looking.
Follow these formatting tips to get noticed.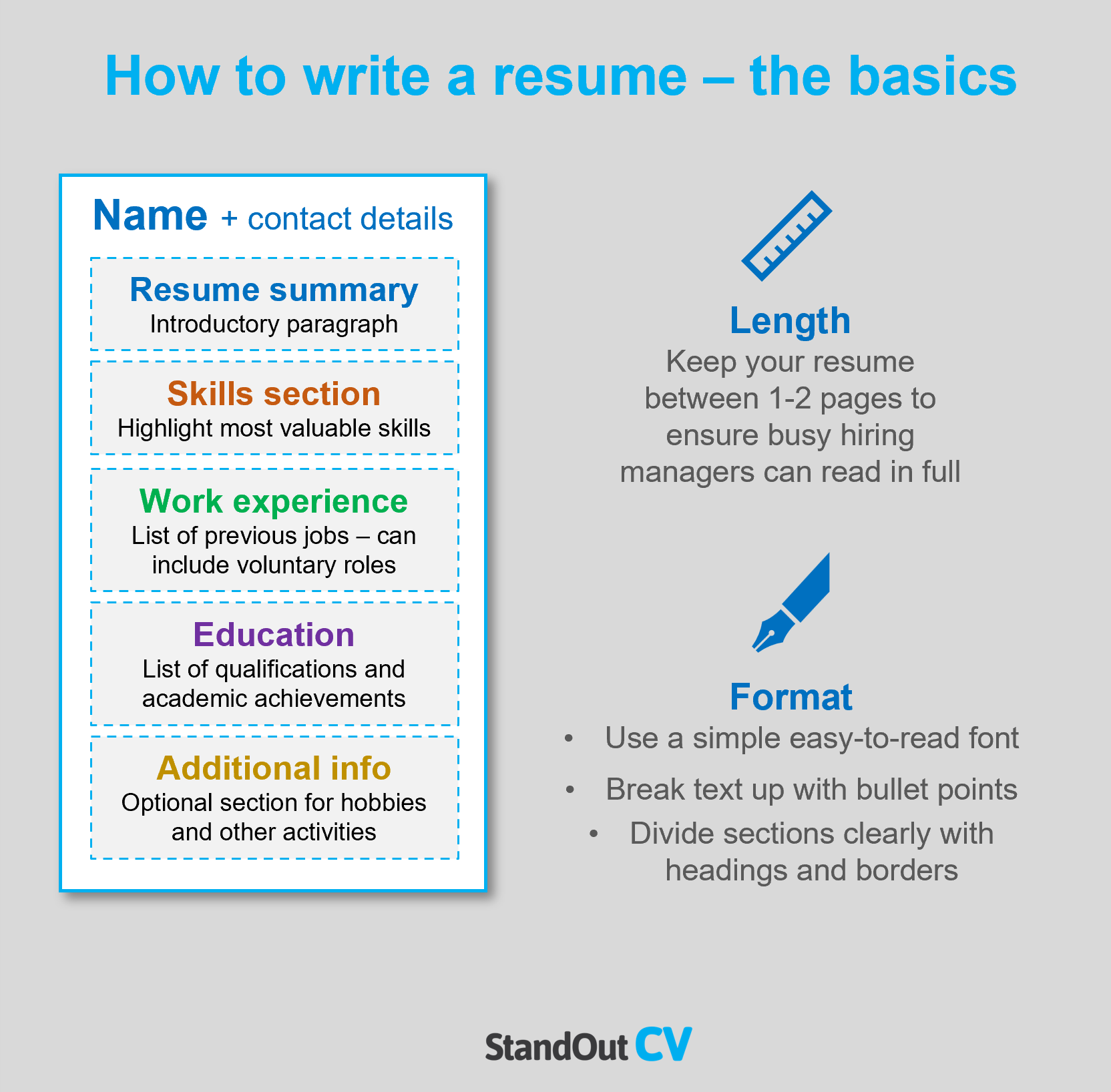 Formatting your resume
Length: Given that recruiters have to sift through tons of resumes daily, it's recommended to keep your resume brief (no more than 2 pages) to make sure it receives their full attention.
Font & readability: Simplicity and a pleasant reading experience are crucial if you want to highlight your most valuable skills to recruiters. Use a clear font (avoid fancy ones) and break up the text in your resume with bullet points to ensure information can be easily consumed.
Layout & Structure: Allow recruiters to skim through your resume with ease, by dividing the page into clear sections with headings and borders. The design of your resume should be eye-catching but not overly complex – keep the style and color scheme simple and clean.
Photos: In the USA adding a photo to your resume is optional – you don't have to do it, but it can be a nice way to get your personality across.
Quick tip: Achieving a professional look for your resume can be difficult and time-consuming. If you want to create an attractive resume quickly, try our partner's Resume Builder and use one of their eye-catching resume templates.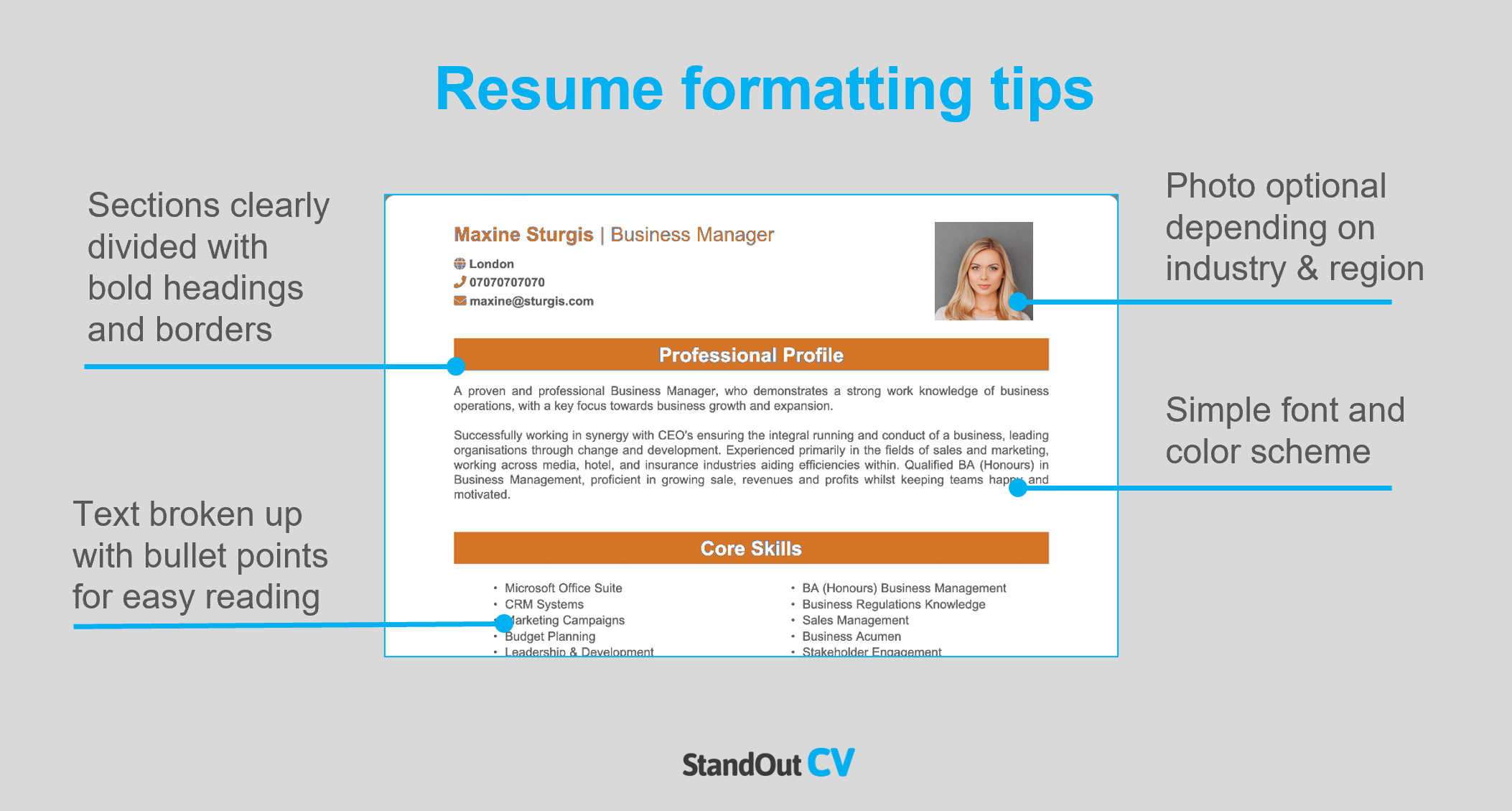 Resume layout
Here's an overview of the sections you should add when writing your resume.
Name and contact details – Stick these details at the top, so they are easy to find.
Resume summary – A punchy paragraph summarizing your skills and knowledge, enticing recruiters to read more of your resume.
Skills section – Short list of your most valuable skills, enabling recruiters to quickly spot your suitability.
Work experience – Showcase your previous employment, starting with your most recent roe and working backwards – voluntary work and college placements can be included if you have no paid experience.
Education – A summary of your most relevant qualifications and academic achievements
Additional info – An optional section for that other attributes that may boost your application, such as hobbies or clubs
Here's what to include in each part of your resume.
Contact Details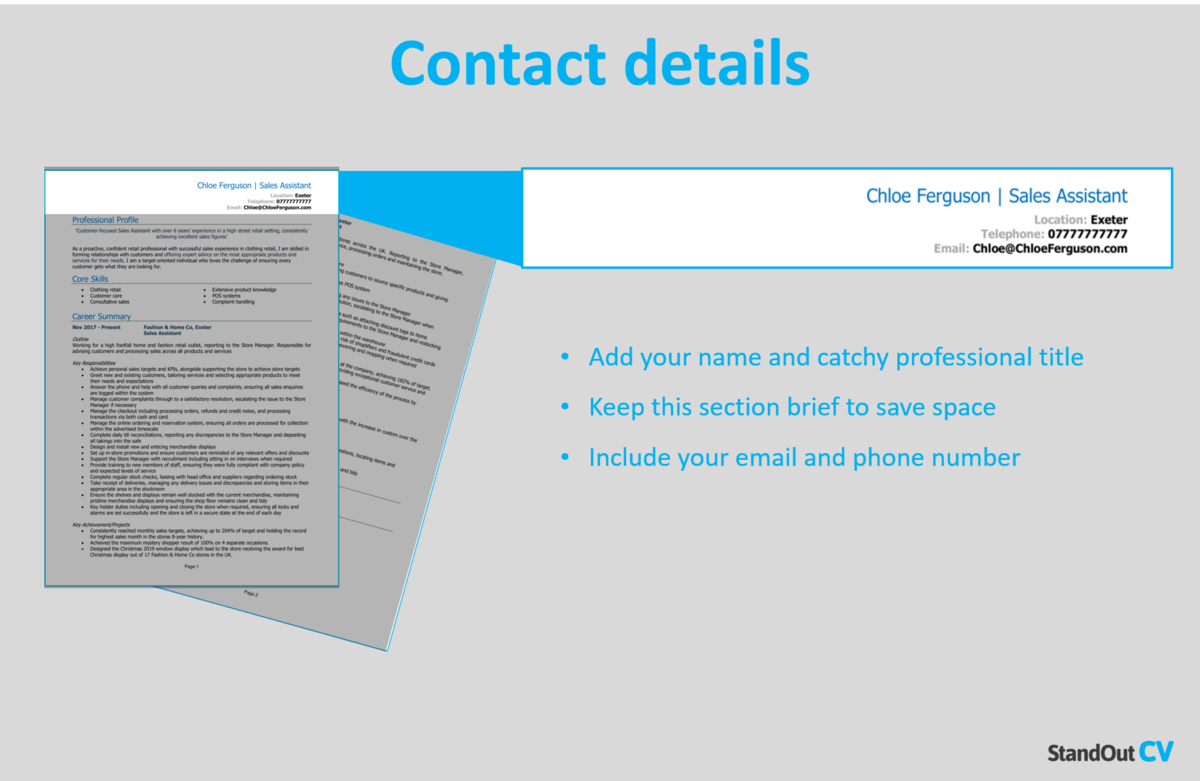 Keep your contact details short to save resume space and include the following.
Name and profession title
Cell phone number
Location – Add your local area such as Silicon Valley or New York, unless you are looking for work in a different location
Email address – Keep it professional and don't use an old address that you thought was cool in high school, but now looks a bit embarrassing.
You can add a link to your LinkedIn profile if you have one – you do not need to include personal details like date of birth or marital status.
New Grad Physician Assistant Resume Summary
Start your resume with a bang by adding a powerful summary to the top, summarizing your most valuable skills and experience.
This short paragraph is your chance to show recruiters why you are a perfect fit for the job and encourage them to read more of your resume.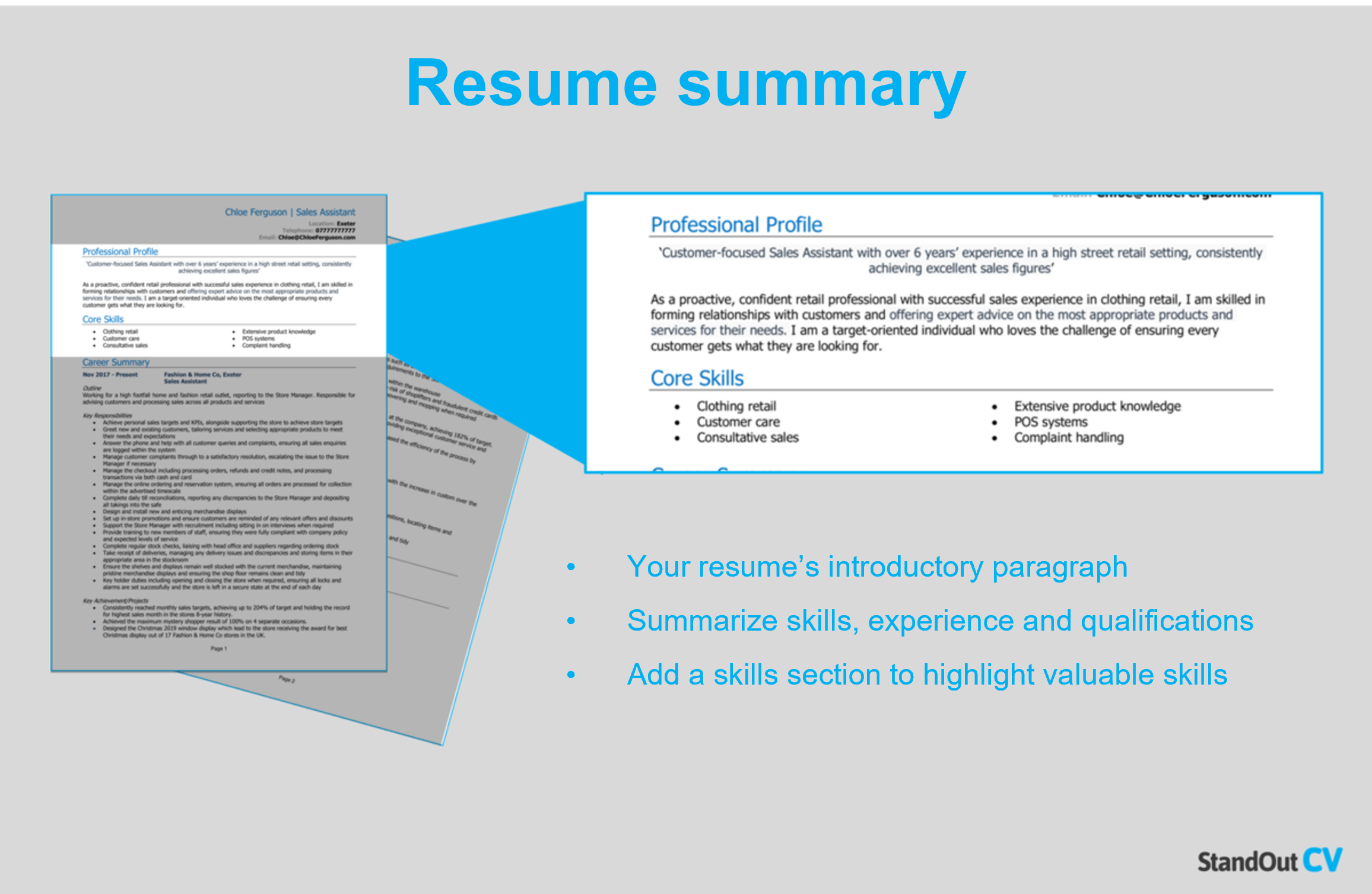 How to create a resume summary that will excite recruiters:
Keep it short: To effectively capture a recruiter's attention, it's crucial to keep your resume summary brief and to the point, limiting it to 4-7 lines as this provides enough detail without overwhelming them at this early stage.
Tailor to target jobs: Ensure your profile makes an impact by matching it closely to the requirements of the job description, copying as many key terms as possible.
Avoid using cliches: Recruiters look for facts in resumes, such as hard skills and qualifications – so, leave out the meaningless cliches like "hard worker who works well in a team and individually"
New Grad Physician Assistant resume summary example
Empathetic newly graduated Physician Assistant with an ability to operate under supervision to examine, diagnose, prescribe medicine, and treat patients within pediatrics, geriatrics, cardiology, obstetrics, general surgery, oncology, dermatology, and psychiatry units. Focused on providing medical services and reducing costs, while providing quality care. Passionate about forging meaningful relationships by listening attentively to chief complaints and encouraging active participation in care plan development for daily caseloads.
What to include in your New Grad Physician Assistant resume summary?
Summary of your experience: What type of organizations have you worked at? What types of roles have you done and what have you contributed to previous employers?
Relevant skills: Incorporate your highly relevant skills for graduate Physician Assistant jobs to exhibit your suitability as soon as your resume is opened.
Qualifications: Mention any Physician Assistant qualifications that are important to your profession in the summary briefly, to show you are qualified to carry out the role.
Quick tip: Choose from hundreds of pre-written summaries across all industries, and add one to your resume with one-click in our partner's Resume Builder. All written by recruitment experts and easily tailored to suit your unique skillset and style.
Core skills section
Next, you should create a bullet pointed list of your core skills, formatted into 2-3 columns.
Here, you should focus on including the most important skills or knowledge listed in the job advertisement.
This will instantly prove that you're an ideal candidate, even if a recruiter only has time to briefly scan your resume.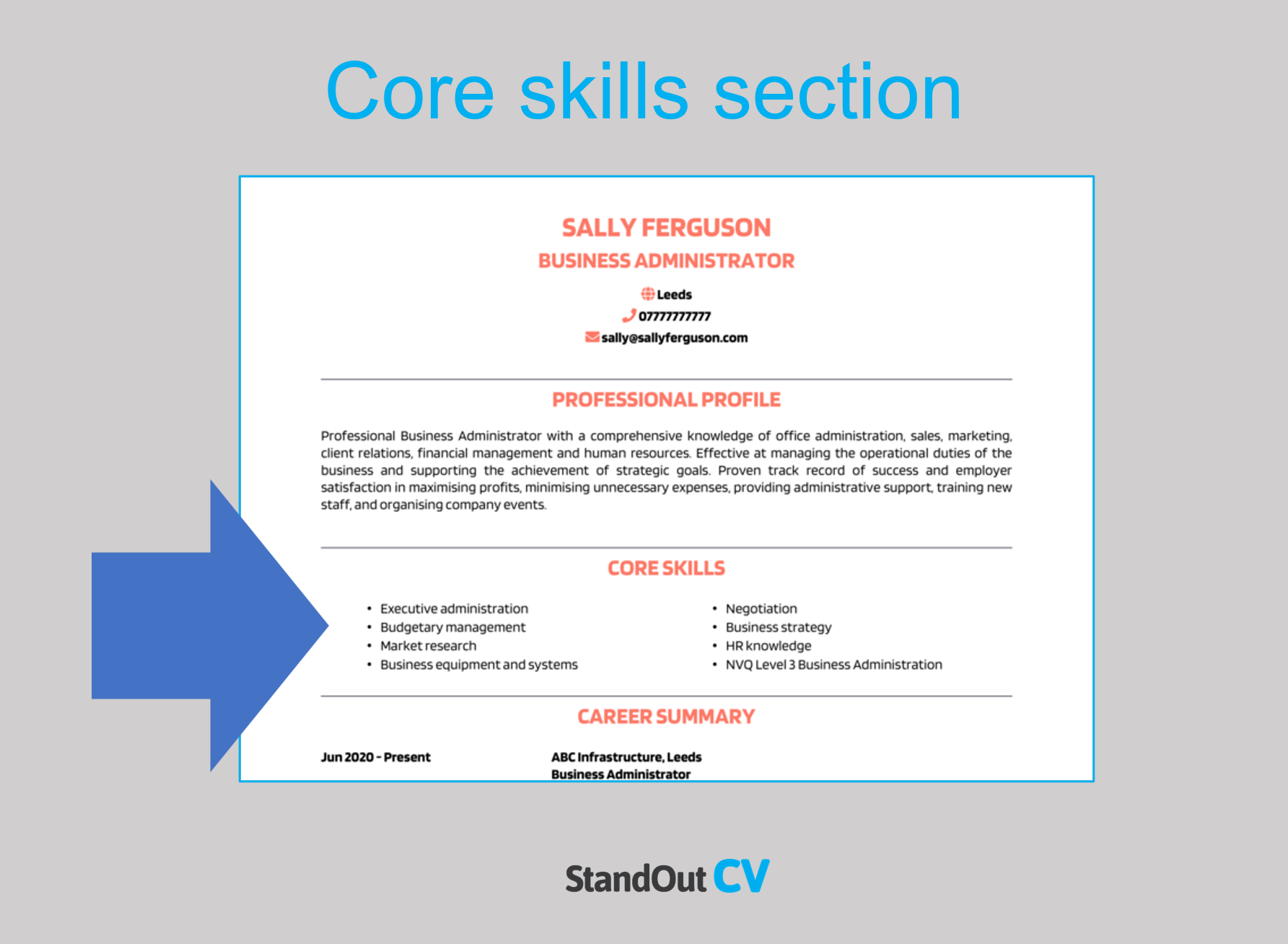 Best skills for your New Grad Physician Assistant resume
Medical knowledge – Utilizing knowledge of medical terminology, anatomy, physiology, pharmacology, and disease processes to provide high-quality patient care.
Clinical task administration – Performing a variety of clinical tasks, including patient assessment, history taking, physical examination, and ordering and interpreting diagnostic tests.
Treatment planning – Developing and implementing comprehensive treatment plans for patients, including medication management, lifestyle modifications, and referrals to specialists as needed.
Patient education – Effectively educating patients on medical conditions, treatment options, and disease prevention strategies.
Electronic medical records (EMR) – Utilizing knowledge of electronic medical records systems and the ability to accurately document patient care in accordance with regulatory standards.
Cultural competence – Utilizing knowledge of cultural differences and the ability to provide patient-centered care that is respectful and sensitive to diverse cultural backgrounds.
Professionalism and ethics – Utilizing knowledge of professional standards and ethical principles and the ability to adhere to them in all aspects of patient care.
Continuous learning – Remaining committed to ongoing learning and professional development, including staying up to date on medical advances and research, to provide the best possible patient care.
Quick tip: Our partner's Resume Builder contains thousands of in-demand skills for every profession that can be added to your resume in seconds – saving you time and greatly improving your chances of landing job interviews and getting hired.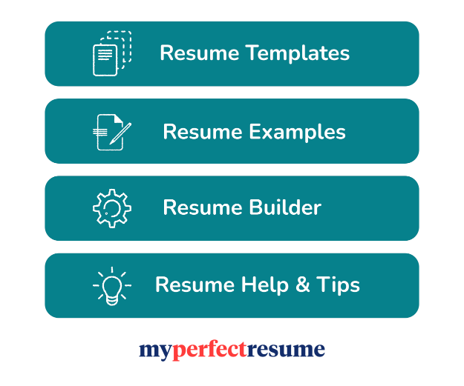 Work experience
So, you've grabbed the recruiters' attention with your summary, now it's time to show them what you're really capable of in your work experience section.
List your previous jobs from current to oldest, showing off the impact you made at each organization.
If you have tons of experience, you should just list the most recent an relevant jobs – but if you have little or no experience, add it all and even consider putting in voluntary work.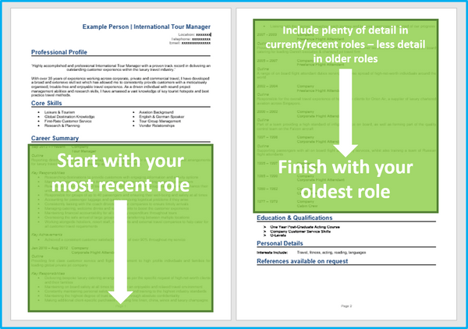 Structuring your jobs
Without a good structure, your job description can look messy and overwhelming to anyone reading them.
Make it easy for recruiters to read your work experience by structuring your roles like this.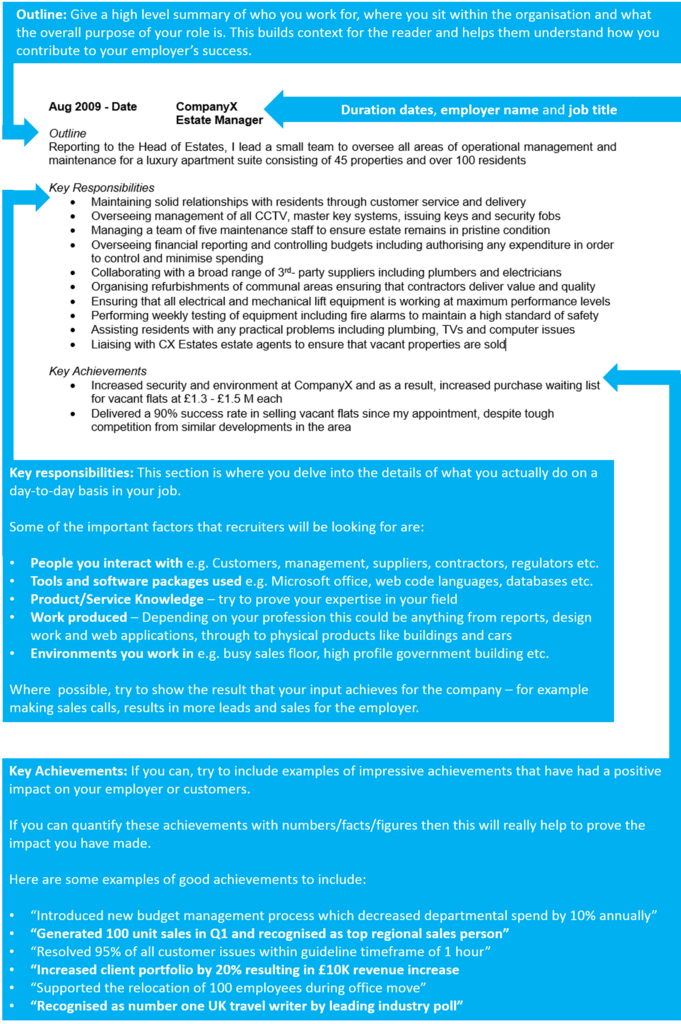 Job outline
Start with a 1-2 sentence outline of the role, summarizing what the goal of your position was, who you reported to (or managed) and the type of organization you worked for.
Key responsibilities
The bulk of the role description should be comprised of bullet points that explain all of your duties in the job.
Keep the sentences short and simple to make them easy for recruiters to digest.
Key achievements
Finish each role by highlighting some impressive achievements you made whilst in the role.
Anything that benefited the employer can be included from making financial savings, to winning new customers.
Quantify your achievements with facts and figures if you can, e.g. "reduced call wait time by 10%"
Example job for New Grad Physician Assistant resume
Outline
Function as a team member to support the work of the medical providers and licensed nursing staff, for a facility that provides on-site healthcare, physical therapy, and telemedicine services from 520 medical centers and across 130+ nation-wide clinics.
Key Responsibilities
Accompany patients to examination rooms, determine reason for visits, set-up equipment, and measure vital signs, such as BP, pulse, and temperature.
Enter proposed orders into the EMR for licensed independent provider review and approval.
Collect specimens for routine laboratory work as requested by physicians.
Explain treatment procedures, medications, diets, and doctor instructions to patients in a clear and effective manner.
Quick tip: Create impressive job descriptions easily in our partner's Resume Builder by adding pre-written job phrases for every industry and career stage.

Education section
Towards the bottom of your resume, add your education section.
Here you should list your professional qualifications and academic record, such as high school diplomas or college degrees.
If you have lots of work experience, you can keep this section brief (because recruiters will be more interested in your career. If you have little/no experience then you should bulk this section up with plenty of detail.
Additional information
The additional info section is optional but can be useful if you have anything else to add that could benefit your application.
For example, you may have some hobbies and interests that are relevant to your job – or you might have awards or publications to shout about.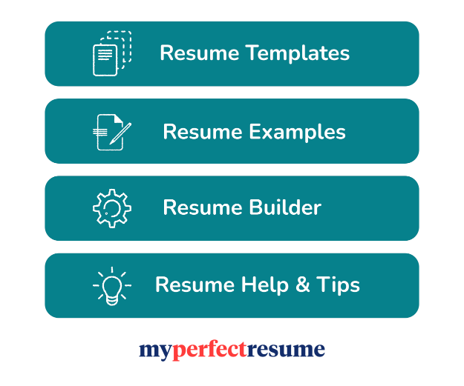 Writing your own winning New Grad Physician Assistant resume
Following the steps in this guide will help you to create a winning New Grad Physician Assistant resume and bag lots of interviews.
Good luck with your job search!