If you want to shape the lives of young people, being a middle school teacher is the perfect way to do just that.
But in order to land the role in the first place, you need to learn how to write an impressive and engaging resume.
To help you do that, we've created this step-by-step guide and a middle school teacher resume example. Check them out below.
Contents
| | |
| --- | --- |
| How to write your Middle School Teacher resume | |

Middle School Teacher Resume Example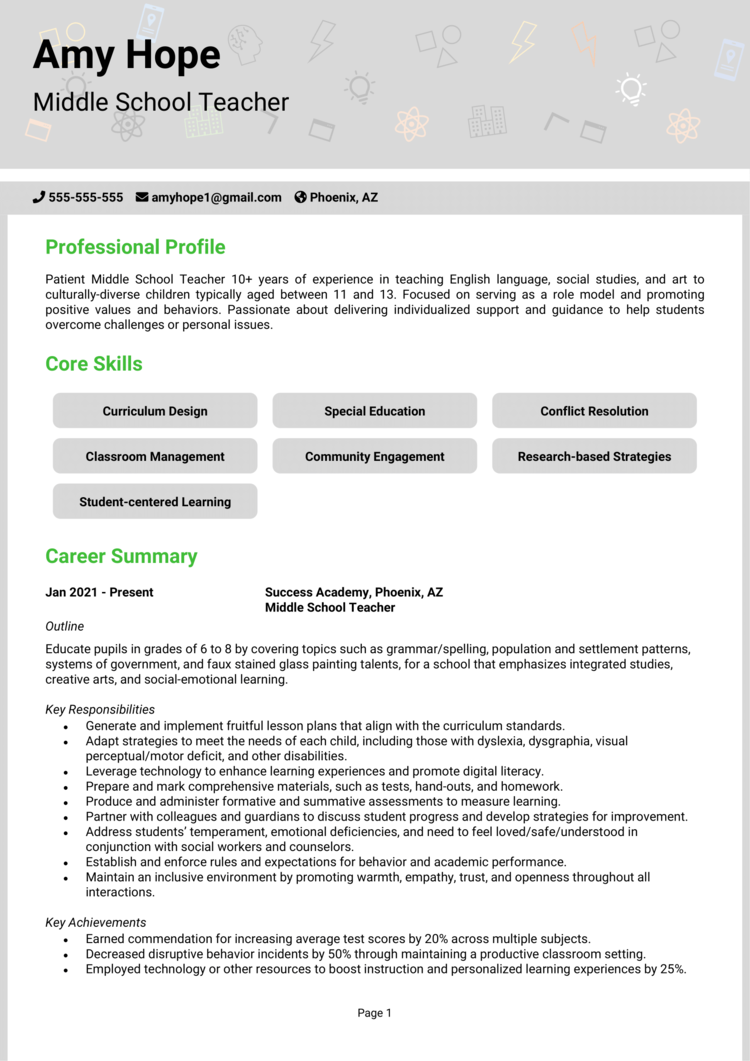 This example Middle School Teacher resume is well-structured to provide a pleasant reading experience for recruiters, and contains all of the crucial information they want to see.
The rest of the guide will show you exactly how you can achieve this in your own resume.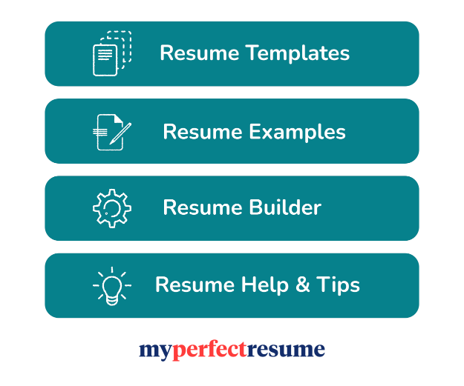 Middle School Teacher resume layout and format
Formatting and structuring your resume correctly is key to landing job interviews.
Your resume needs to look attractive, but more importantly it needs to be easy for recruiters and hiring managers to read and digest the information.
These tips will help you to do that: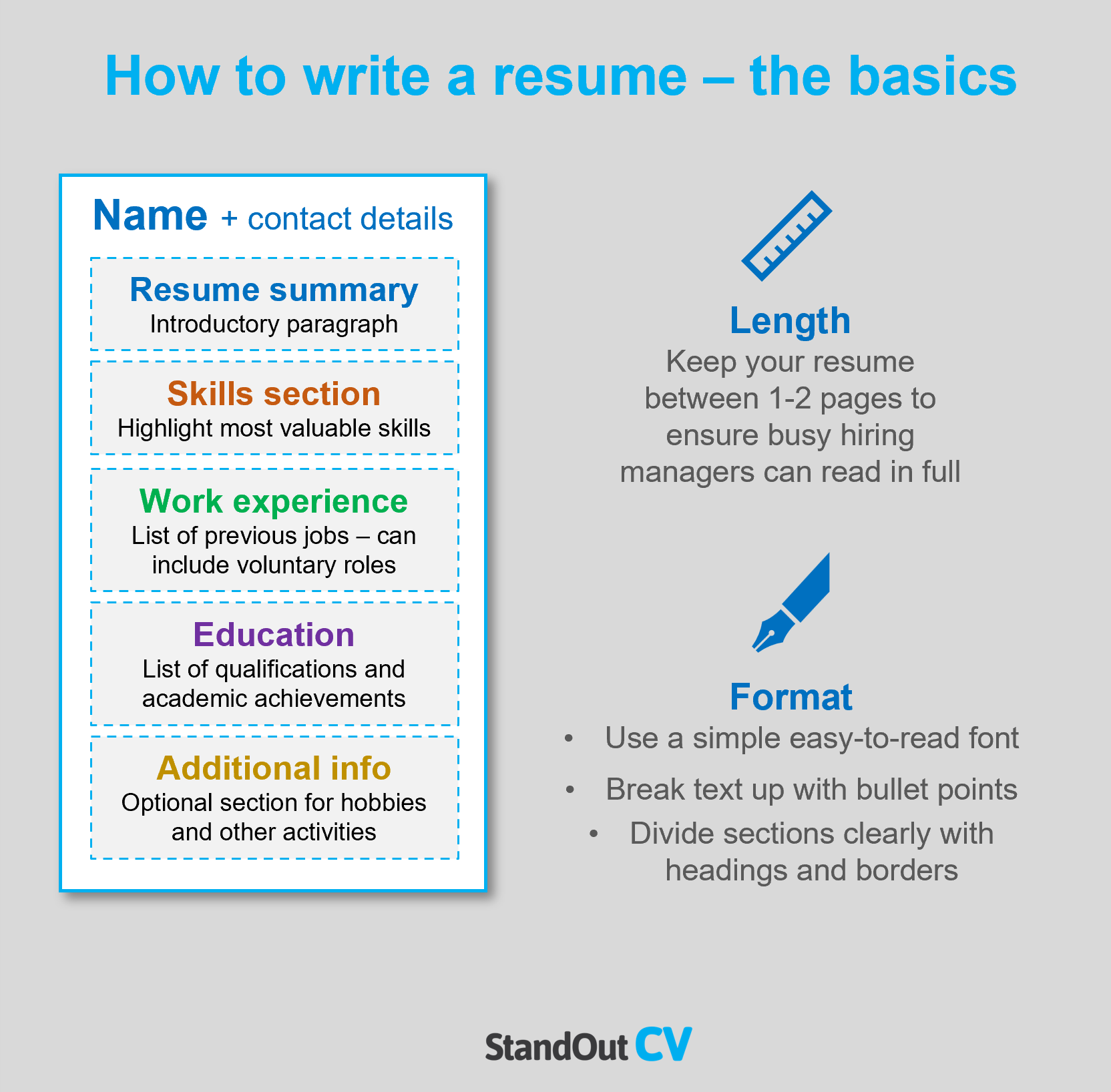 Formatting your resume
Length: As recruiters have a limited amount of time to review each resume they see, keep your resume to 2 pages or less to increase the chances of it being thoroughly reviewed.
Font & readability: Complex fonts are a readers' worst nightmare and will leave recruiters struggling to understand your message. Use a clear simple lean font in a color that stands out against the page, and break your text up with bullet points to make the content easily digestible.
Layout: Go with a resume design that looks good, but also allows for easy reading and navigation for employers. Ensure the page is clearly split up into sections by adding large font headings and dividing borders. Keep the color scheme simple and don't overcrowd the page.
Photos: You are not obliged to add a photo to your resume in the USA, but it can be a nice way of adding some life to the document.
Quick tip: Achieving a professional look for your resume can be difficult and time-consuming. If you want to create an attractive resume quickly, try our partner's Resume Builder and use one of their eye-catching resume templates.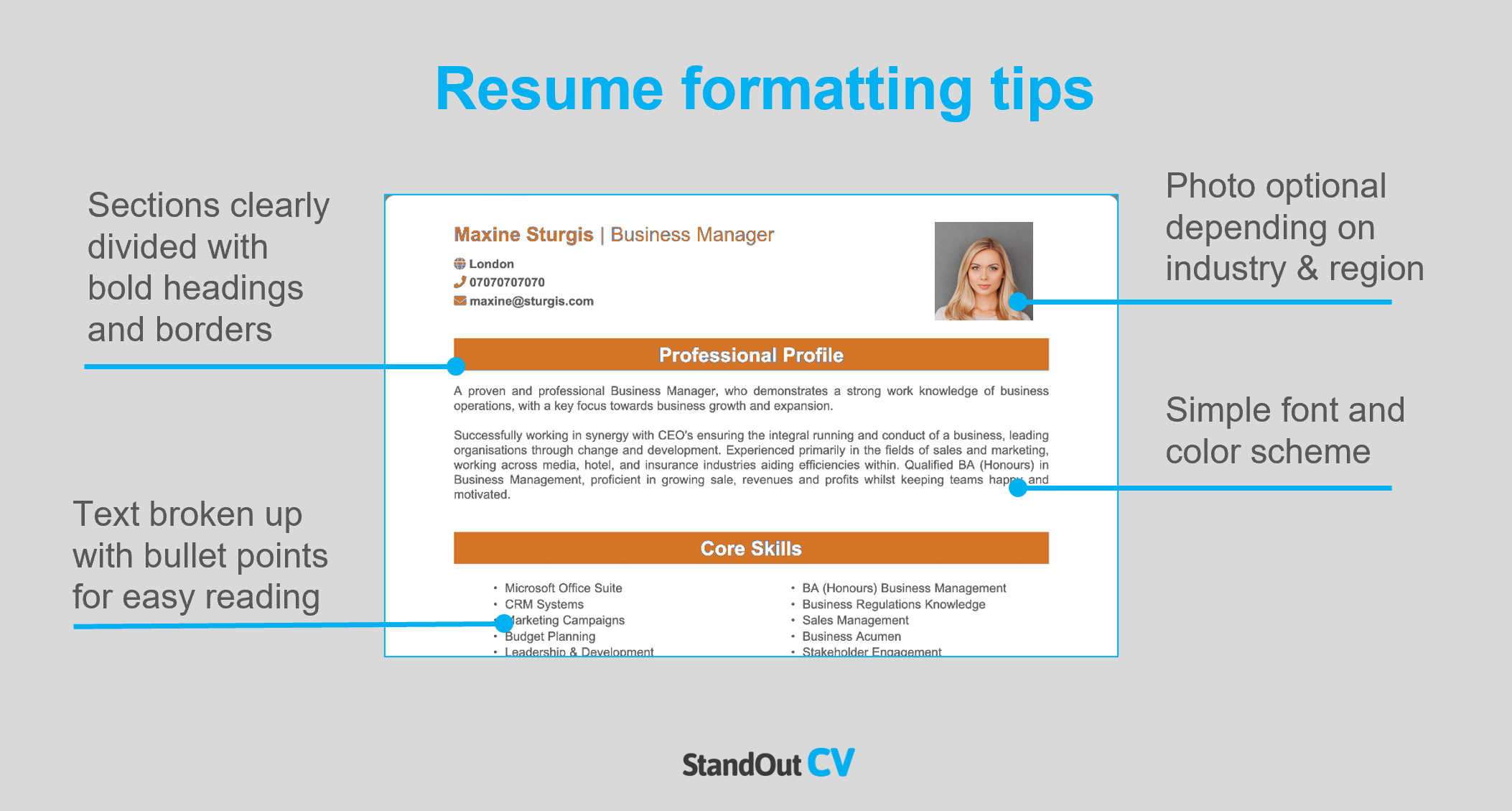 Resume layout
Divide the page into these sections when you write your own resume.
Name and contact details – Simply state who you are, and how to get in touch with you.
Resume summary – An introductory paragraph at the very top of your resume which summarizes your skills, experience and suitability for your target jobs.
Core skills section – A bullet-pointed list of your skills that relate most to your target jobs.
Work experience – A list of your current and previous jobs, including all of your responsibilities and achievements.
Education – A section that showcases all of your education and academic achievements.
Additional info (optional) – Here you can add an extra section for things like hobbies and interests, or anything else that might be relevant to your target jobs.
Here's what to add to each section of your Middle School Teacher resume.
Contact Details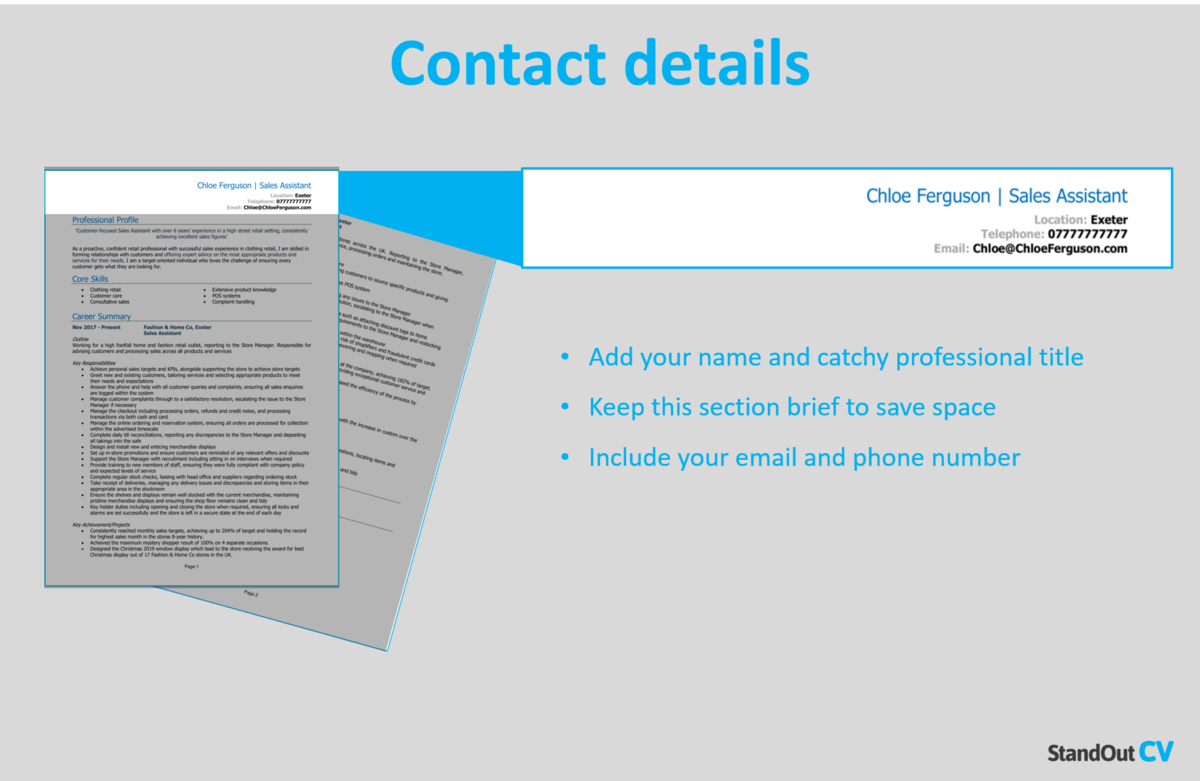 Keep your contact details short to save resume space and include the following.
Name and profession title
Cell phone number
Location – Add your local area such as Silicon Valley or New York, unless you are looking for work in a different location
Email address – Keep it professional and don't use an old address that you thought was cool in high school, but now looks a bit embarrassing.
You can add a link to your LinkedIn profile if you have one – you do not need to include personal details like date of birth or marital status.
Middle School Teacher Resume Summary
Your resume summary is like your introduction to the recruiter or hiring manager – it should grab their attention and leave them eager to read more about you.
Achieve this by writing a snappy overview of your skills, knowledge and what value you can bring to an employer.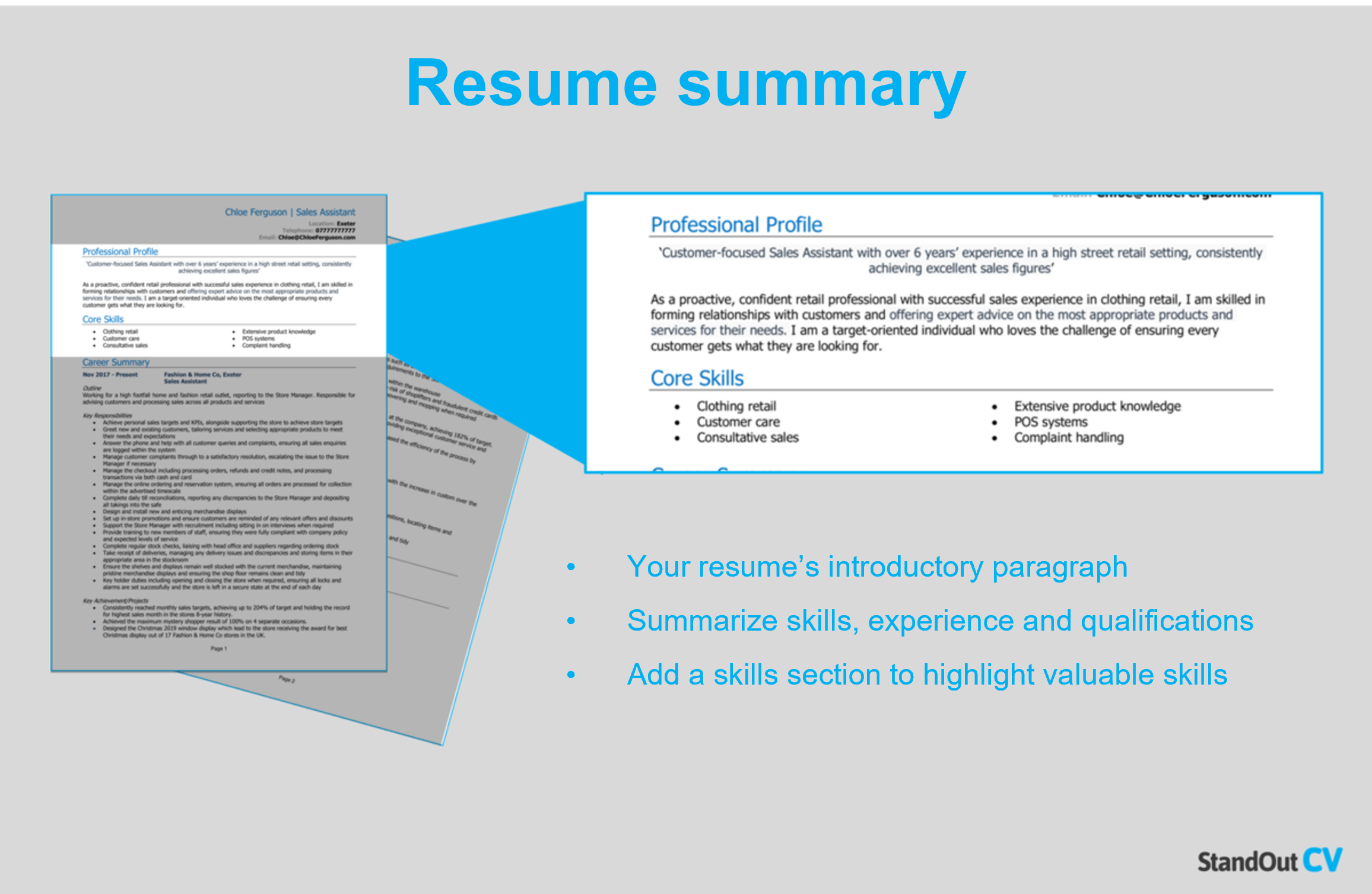 How to create a resume summary that will excite recruiters:
Keep it short: To effectively capture a recruiter's attention, it's crucial to keep your resume summary brief and to the point, limiting it to 4-7 lines as this provides enough detail without overwhelming them at this early stage.
Tailor to target jobs: Optimize your summary to match the requirements of your target jobs, by mirroring the key words from the job description as closely as possible.
Avoid using cliches: Recruiters look for facts in resumes, such as hard skills and qualifications – so, leave out the meaningless cliches like "hard worker who works well in a team and individually"
Middle School Teacher resume summary example
Patient Middle School Teacher 10+ years of experience in teaching English language, social studies, and art to culturally diverse children typically aged between 11 and 13. Focused on serving as a role model and promoting positive values and behaviors. Passionate about delivering individualized support and guidance to help students overcome challenges or personal issues.
What to include in your Middle School Teacher resume summary?
Summary of your experience: What type of organizations have you worked at? What types of roles have you done and what have you contributed to previous employers?
Relevant skills: Highlight your skills which are most relevant to Middle School Teacher jobs, to ensure that recruiters see your most in-demand skills as soon as they open your resume.
Qualifications: Any qualifications that are important to the Middle School Teacher jobs you are applying for, should be mentioned in the summary.
Quick tip: Choose from hundreds of pre-written summaries across all industries, and add one to your resume with one-click in our partner's Resume Builder. All written by recruitment experts and easily tailored to suit your unique skillset and style.
Core skills section
Sitting just underneath your resume summary, your core skills section gives recruiters 4-10 of your most in-demand skills in just a glance.
As Middle School Teacher jobs may get hundreds of applications, this is a great way to stand out and quickly grab hiring managers' attention.
It should be made up of 2-3 columns of bullet points and highlight attributes that are hyper-relevant to the jobs you are aiming for.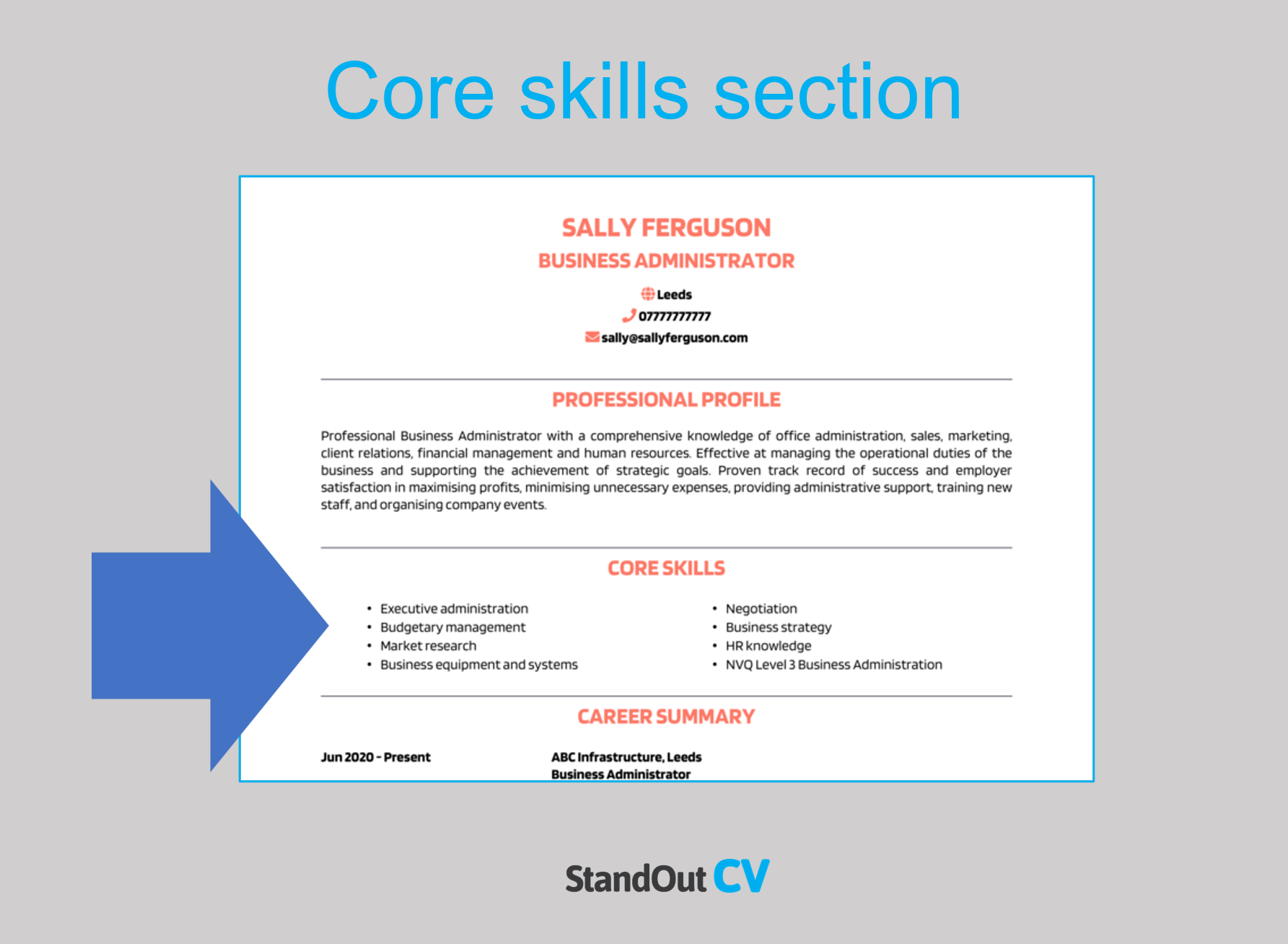 Best skills for your Middle School Teacher resume
Classroom Management – Maintaining a positive and organized learning environment, ensuring students are engaged and focused.
Curriculum Development – Designing and implementing age-appropriate lesson plans aligned with educational standards.
Differentiated Instruction – Tailoring teaching methods and materials to meet the diverse needs of students in the classroom.
Assessment and Data Analysis – Evaluating student progress through various assessments and using data to inform instruction.
Technology Integration – Integrating technology into teaching to enhance learning experiences and promote digital literacy.
Classroom Engagement Techniques – Using interactive and student-centered instructional strategies to keep students motivated and actively participating.
Conflict Resolution – Addressing and resolving conflicts or behavioral issues that may arise among students.
Collaboration and Communication – Collaborating with colleagues, parents, and school administrators for student success.
Cultural Competency – Maintaining an awareness and understanding of diverse cultural backgrounds to create an inclusive and welcoming classroom.
Classroom Adaptation – Adjusting teaching approaches based on students' individual needs and changing circumstances.
Quick tip: Our partner's Resume Builder contains thousands of in-demand skills for every profession that can be added to your resume in seconds – saving you time and greatly improving your chances of landing job interviews and getting hired.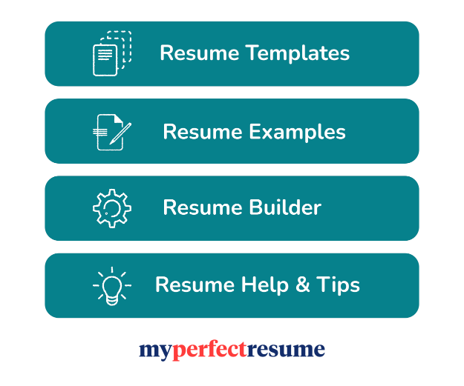 Work experience
Now that you've reeled recruiters in with your awesome summary, it's time to delve into your work experience.
Here you'll list your previous jobs (starting with your most recent and working backward) and showcase how you apply your skills in the workplace.
Provide lots of detail in recent jobs, and less in older roles.
If you have no relevant paid experience, you can include voluntary work and placements – but if you have lots of experience, you can leave out some of the really old jobs.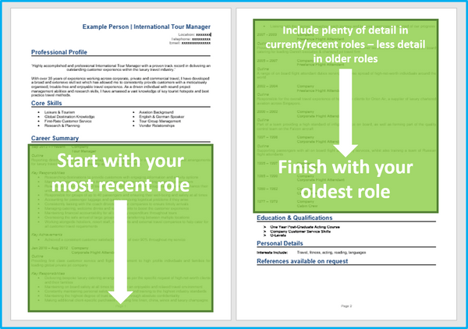 Structuring your jobs
Your job description probably includes tons of information, so it's vital to organize it well when writing about it on your resume.
Structure your jobs as like the example below to make skim-reading easy for recruiters and hiring managers.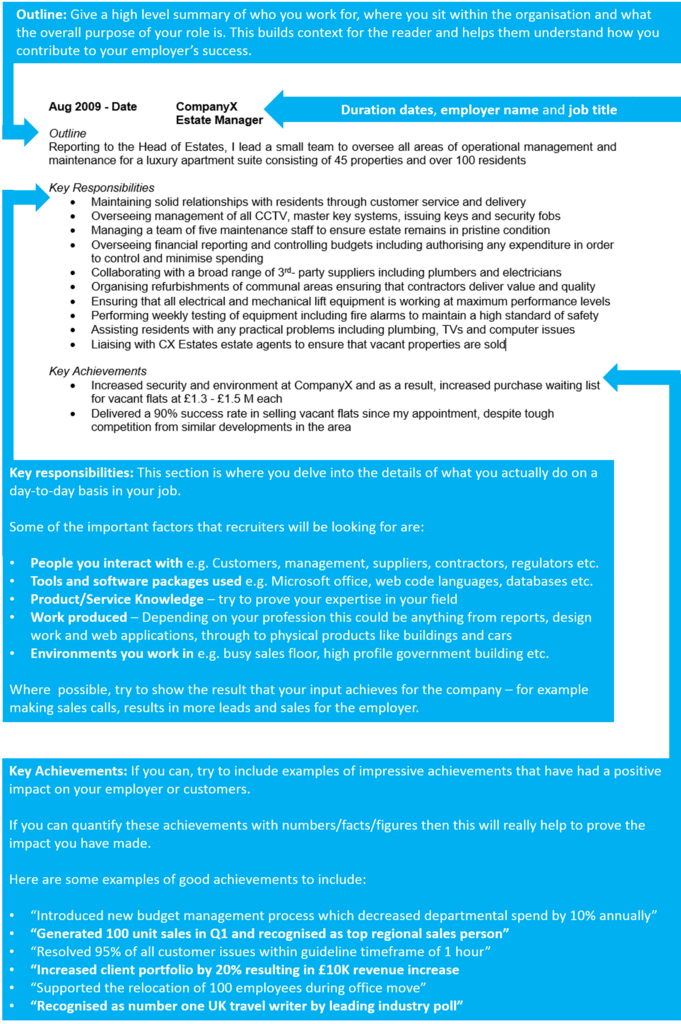 Job outline
Kick off each role with a high-level overview to summarize the focus of the job, what the organization/department does, and how you fit into the bigger picture.
Key responsibilities
The bulk of the role description should be comprised of bullet points that explain all of your duties in the job.
Keep the sentences short and simple to make them easy for recruiters to digest.
Key achievements
Finish each role by highlighting some impressive achievements you made whilst in the role.
Anything that benefited the employer can be included from making financial savings, to winning new customers.
Quantify your achievements with facts and figures if you can, e.g. "reduced call wait time by 10%"
Example job for Middle School Teacher resume
Outline
Educate pupils in grades of 6 to 8 by covering topics such as grammar/spelling, population and settlement patterns, systems of government, and faux stained glass painting talents, for a school that emphasizes integrated studies, creative arts, and social-emotional learning.
Key Responsibilities
Generate and implement fruitful lesson plans that align with the curriculum standards.
Adapt strategies to meet the needs of each child, including those with dyslexia, dysgraphia, visual perceptual/motor deficit, and other disabilities.
Leverage technology to enhance learning experiences and promote digital literacy.
Prepare and mark comprehensive materials, such as tests, hand-outs, and homework.
Quick tip: Create impressive job descriptions easily in our partner's Resume Builder by adding pre-written job phrases for every industry and career stage.

Education section
Towards the bottom of your resume, add your education section.
Here you should list your professional qualifications and academic record, such as high school diplomas or college degrees.
If you have lots of work experience, you can keep this section brief (because recruiters will be more interested in your career. If you have little/no experience then you should bulk this section up with plenty of detail.
Additional information
If you have anything else to add which is relevant to the jobs you are applying for, the additional info section is the place to add it.
Perhaps you have a hobby which involves relevant skills, or maybe you have some awards or publications worth mentioning.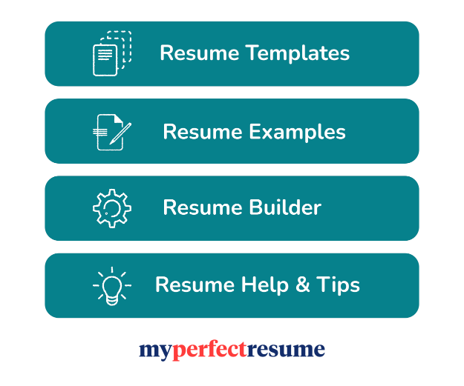 Writing your own winning Middle School Teacher resume
Crafting a strong Middle School Teacher resume can be a daunting task, but implementing the steps outlined above will significantly increase your chances of securing multiple interview opportunities.
Good luck with your job search!