If you're bi-lingual, one of the greatest things you can do is use your language skills to help those seeking medical care.
By translating medical information and supporting patients who speak a foreign language, you could quite literally change their life.
So, if you've got what it takes, you need to showcase your skills and qualifications with an impressive application. Find out how using our top tips and medical interpreter resume example below.
Contents
| | |
| --- | --- |
| How to write your Medical Interpreter resume | |

Medical Interpreter Resume Example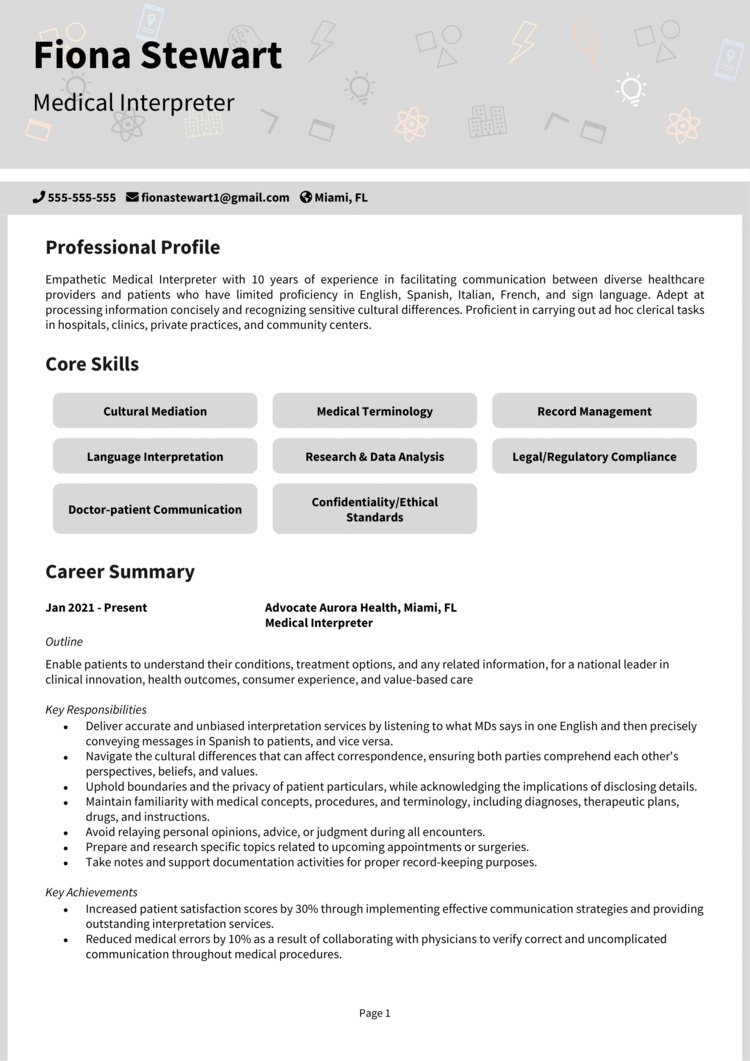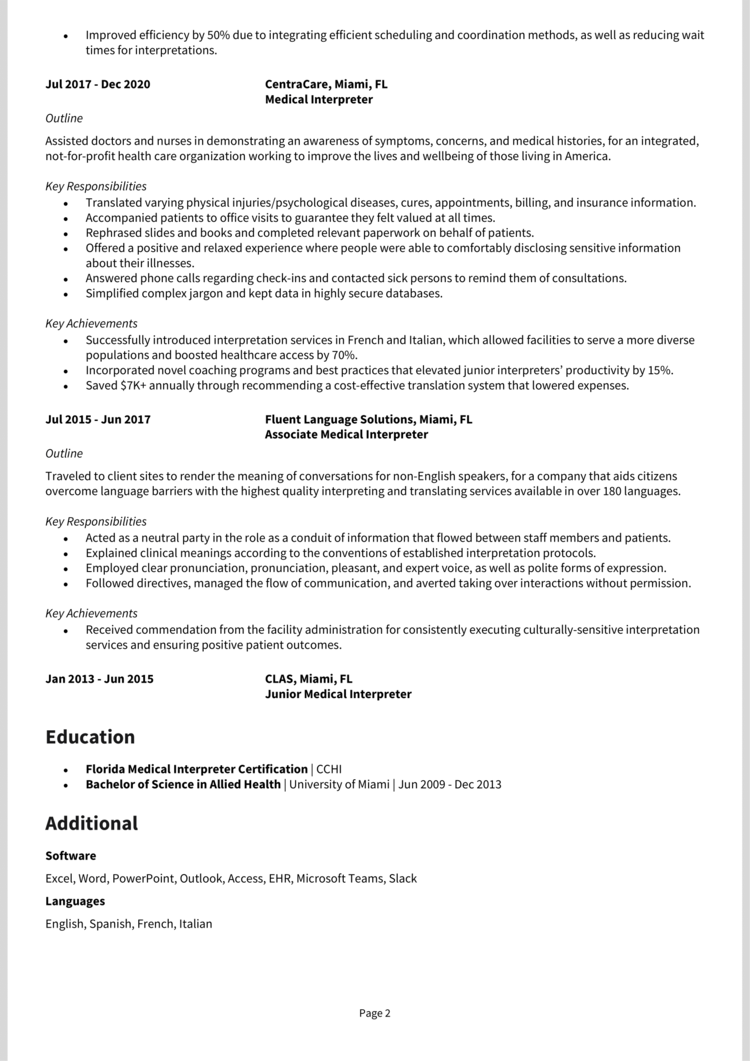 This Medical Interpreter resume example gives you a good idea of how a good Medical Interpreter resume should look and read.
The information is presented professionally and the content is well structured to ensure that time-strapped recruiters and hiring managers can find the important skills and knowledge quickly.
Refer to this example as you write your own resume.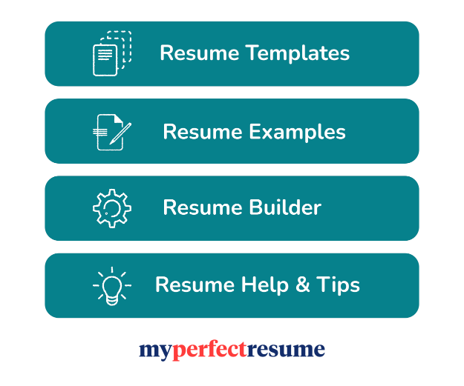 Medical Interpreter resume layout and format
If you want to get noticed in the job market, you have to pay attention to the format and layout of your resume.
Essentially your resume needs to look highly polished, and provide hiring managers with an easy reading experience.
Use these resume formatting tips to get a head start on this.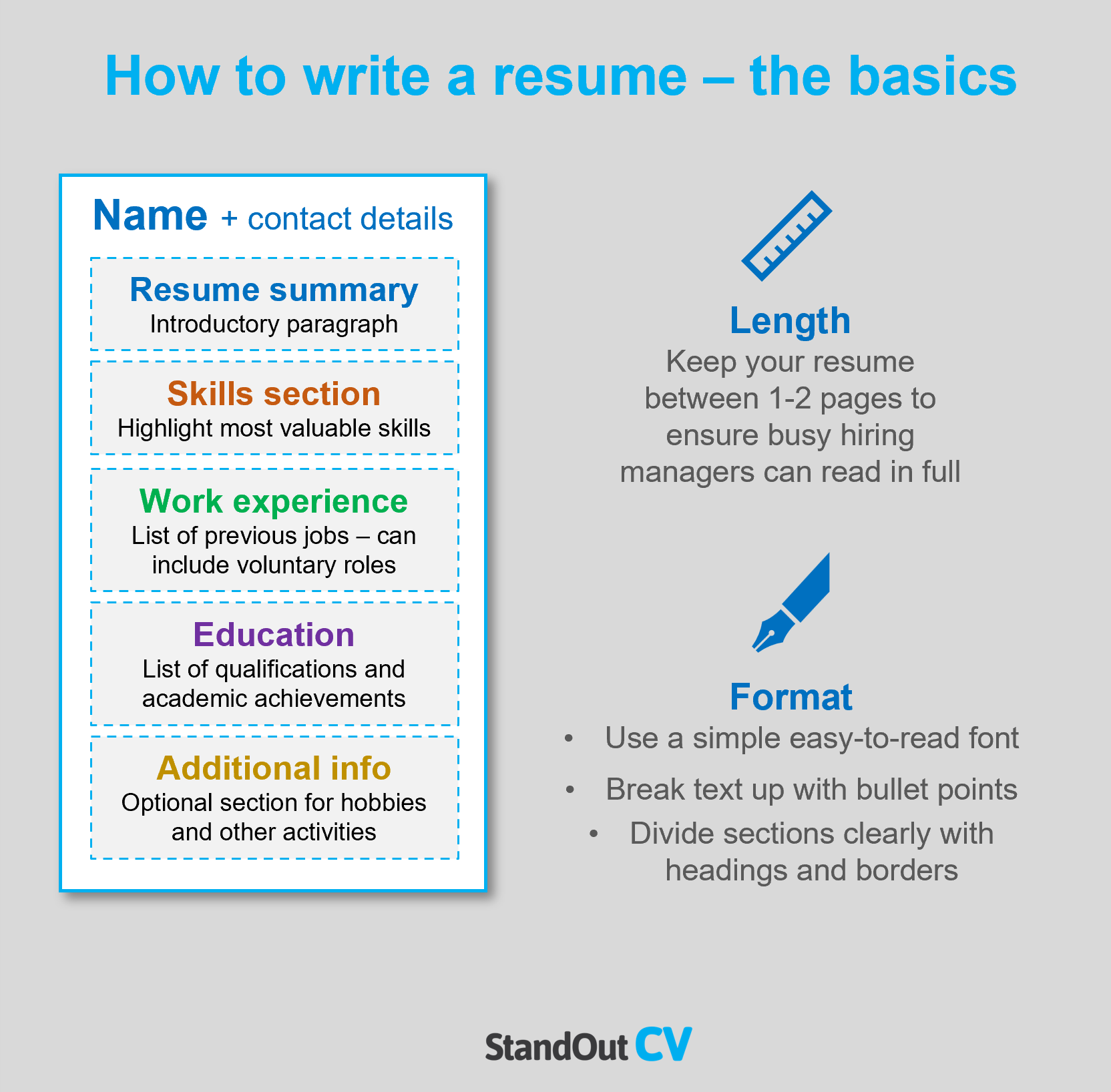 Formatting your resume
Length: Keep your resume to 2 pages or under. You've probably heard that recruiters and hiring managers don't have lots of time to read every resume, so keep yours brief if you want to ensure that they read all of the important info in yours.
Font & readability: Complex fonts are a readers' worst nightmare and will leave recruiters struggling to understand your message. Use a clear simple lean font in a color that stands out against the page, and break your text up with bullet points to make the content easily digestible.
Layout: When it comes to designing your resume, it's essential to make it visually appealing, but it's equally important not to overlook functionality. To achieve this, you should organize the page into clear sections using bold headings and borders.
Photos: In the USA adding a photo to your resume is optional – you don't have to do it, but it can be a nice way to get your personality across.
Quick tip: Achieving a professional look for your resume can be difficult and time-consuming. If you want to create an attractive resume quickly, try our partner's Resume Builder and use one of their eye-catching resume templates.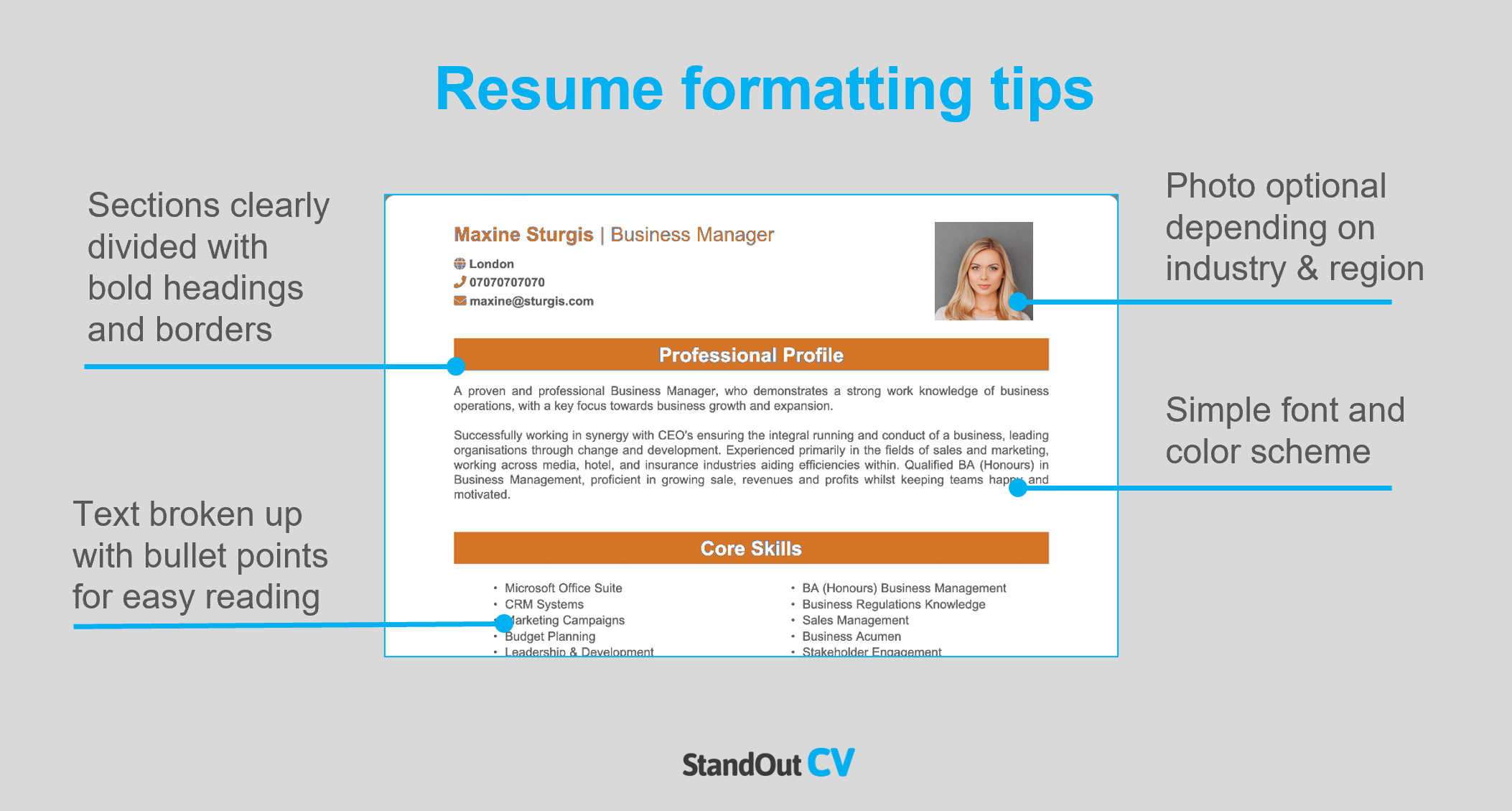 Resume layout
Divide the page into these sections when you write your own resume.
Name and contact details – Simply state who you are, and how to get in touch with you.
Resume summary – An introductory paragraph at the very top of your resume which summarizes your skills, experience and suitability for your target jobs.
Core skills section – A bullet-pointed list of your skills that relate most to your target jobs.
Work experience – A list of your current and previous jobs, including all of your responsibilities and achievements.
Education – A section that showcases all of your education and academic achievements.
Additional info (optional) – Here you can add an extra section for things like hobbies and interests, or anything else that might be relevant to your target jobs.
Here's what to add to each section of your Medical Interpreter resume.
Contact Details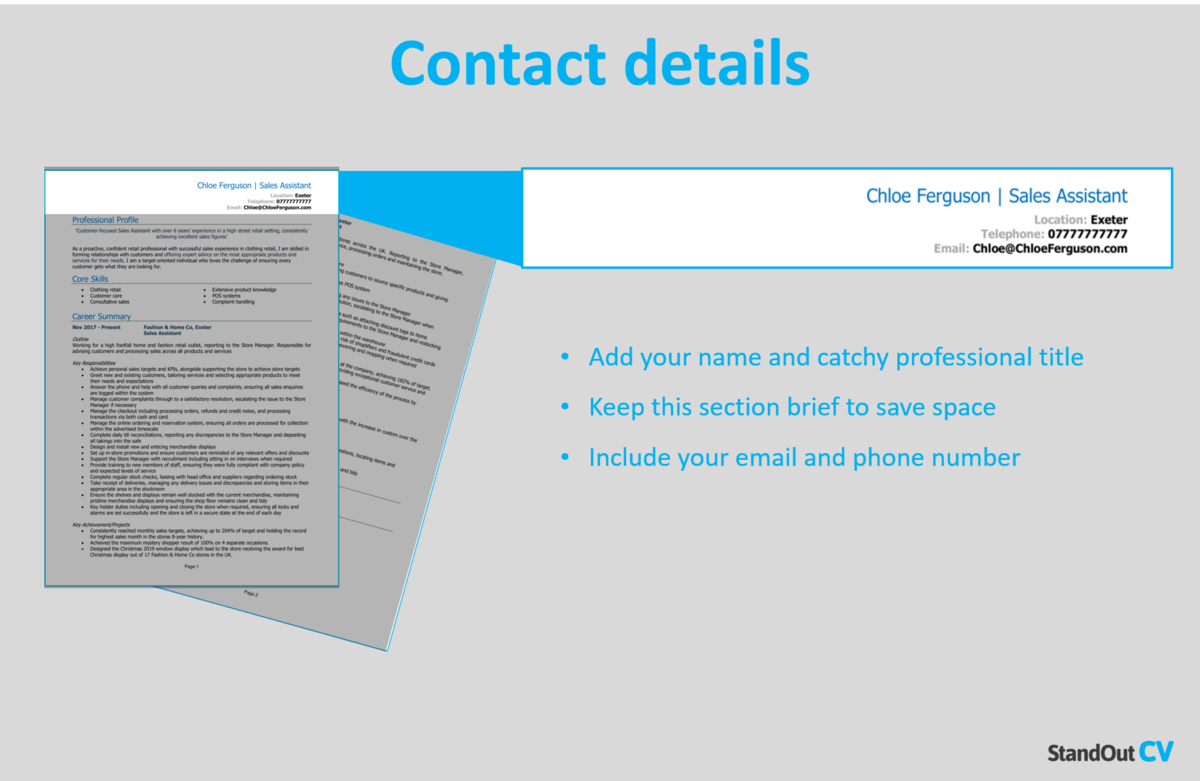 Add your name and contact details to the very top of your resume, making it easy for recruiters to get in touch
Name and profession title
Cell phone number – or another number you can answer quickly
Location – Add your local area such as San Diego or New York – not your full address as that will take up too much space.
Email address – Use your name or close variation – no nicknames from high school.
You can add a link to your LinkedIn profile if you have one – you do not need to include personal details like date of birth or marital status.
Medical Interpreter Resume Summary
Create a strong opening for your resume by adding a compelling summary to the top that highlights your most valuable skills and experience.
This short but important paragraph is designed convince recruiters that you're the perfect candidate for the job and entice them to read more of your resume.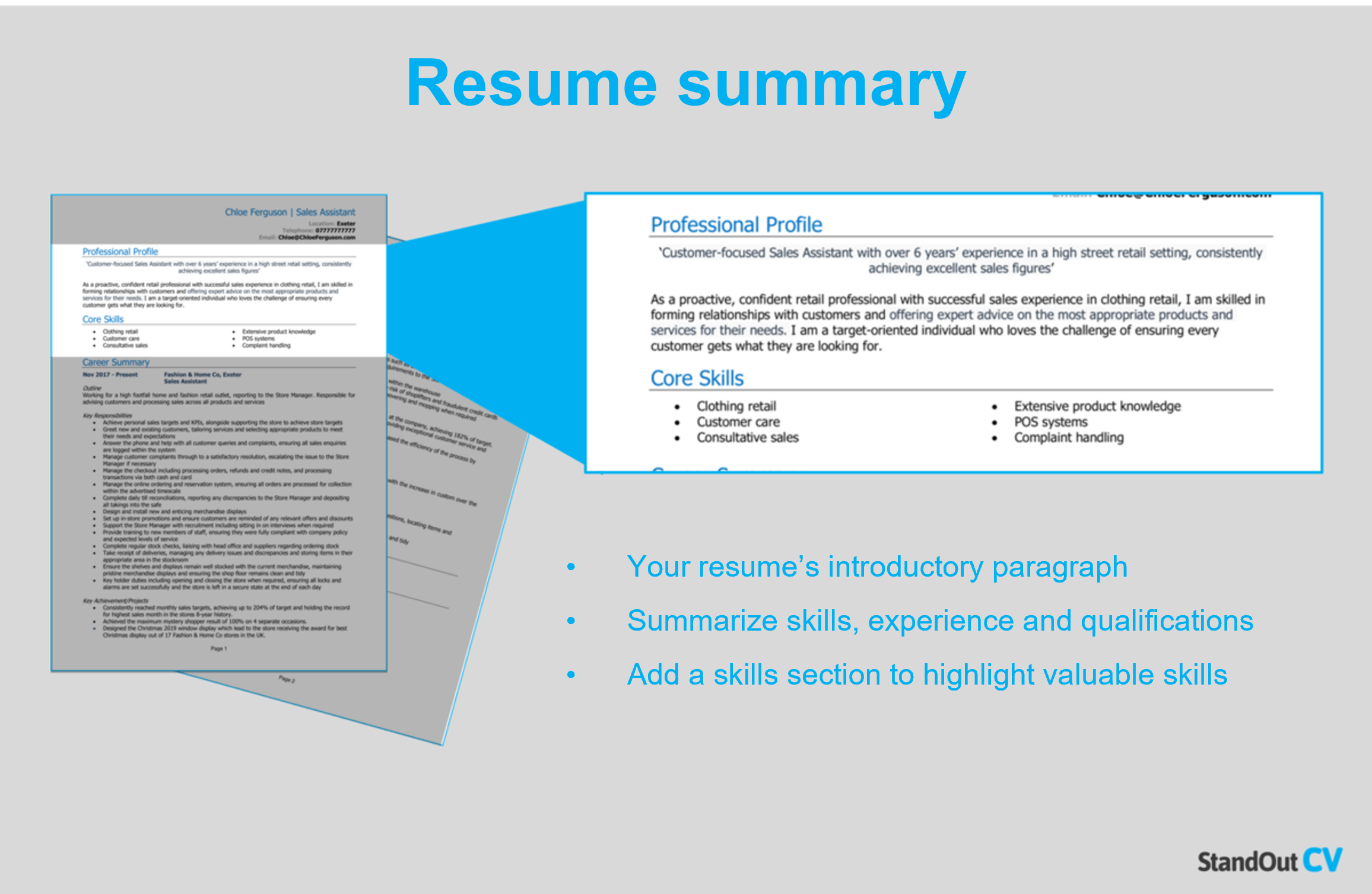 How to create a resume summary that will excite recruiters:
Keep it short: You only have a few seconds to grab a recruiters' attention and make them commit to your resume, so keep your summary between 4 – 7 lines.
Tailor to target jobs: By carefully reviewing the job description and incorporating as many relevant skills as possible, you can customize your resume to better match your target jobs.
Avoid using cliches: You might be a "highly motivated go-getter who thinks outside the box" but generic meaningless cliches like that don't tell employers much about you – stick to factual information in your summary.
Medical Interpreter resume summary example
Empathetic Medical Interpreter with 10 years of experience in facilitating communication between diverse healthcare providers and patients who have limited proficiency in English, Spanish, Italian, French, and sign language. Adept at processing information concisely and recognizing sensitive cultural differences. Proficient in carrying out ad hoc clerical tasks in hospitals, clinics, private practices, and community centers.
What to include in your Medical Interpreter resume summary?
Summary of your experience: Provide a summary of the kind of work you have previously done, along with the benefits you have delivered to the organizations you worked with.
Relevant skills: Instantly showcase your suitability for Medical Interpreter jobs by including your skills that are highly relevant to them.
Qualifications: To make a strong impression on potential employers when applying for Medical Interpreter jobs, be sure to mention any relevant qualifications in your summary.
Quick tip: Choose from hundreds of pre-written summaries across all industries, and add one to your resume with one-click in our partner's Resume Builder. All written by recruitment experts and easily tailored to suit your unique skillset and style.
Core skills section
In addition to your resume summary, your core skills section provides an easily digestible snapshot of your skills – perfect for grabbing the attention of busy hiring managers.
As Medical Interpreter jobs might receive a huge pile of applications, this is a great way to stand out and show off your suitability for the role.
It should be made up of 2-3 columns of bullet points and be made up of skills that are highly relevant to the jobs you are targeting.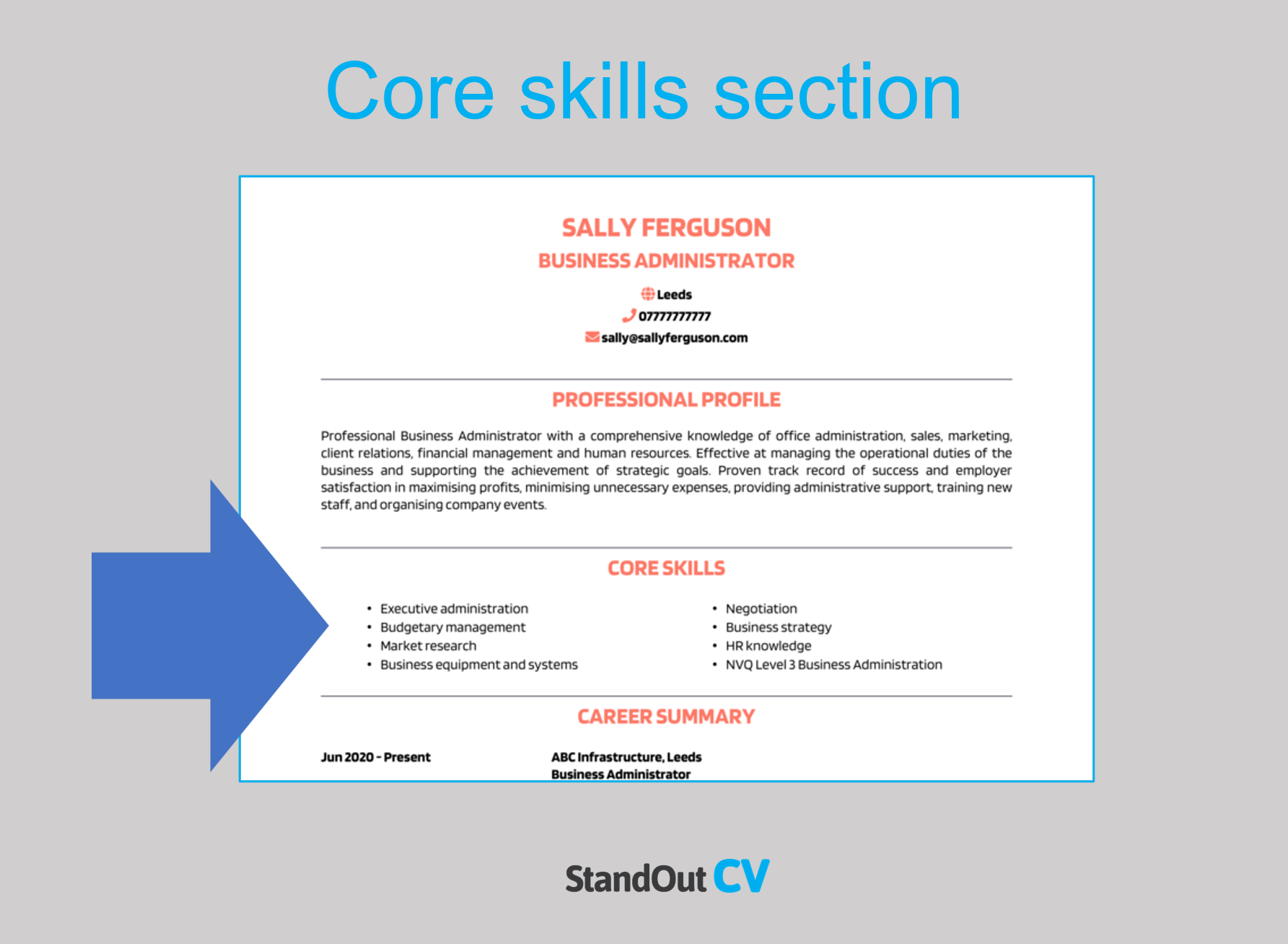 Best skills for your Medical Interpreter resume
Bilingual Proficiency – Fluency in both English and the target language (e.g., Spanish, Mandarin, etc.) to facilitate accurate communication between patients and healthcare providers.
Medical Terminology – Maintaining knowledge of medical terminology in both languages to effectively interpret medical discussions and diagnoses.
Translation Accuracy – Listening carefully to patients and healthcare professionals, ensuring accurate translation of information.
Cultural Competence – Maintaining an awareness and understanding of cultural differences to ensure appropriate communication and sensitivity during medical interactions.
Stakeholder Communication – Building rapport and trust with patients and medical staff, creating a comfortable environment for communication.
Confidentiality – Adhering to ethical standards and the protection of patients' privacy and medical information.
Schedule Management – Managing appointment schedules and interpreting assignments efficiently to meet the needs of patients and healthcare facilities.
Stress Management – Handling emotionally charged situations and remaining composed during challenging medical discussions.
Memory Retention – Retaining and recalling complex medical information during interpretation sessions.
Continuous Learning – Staying updated with medical advances and language proficiency to provide accurate and up-to-date interpretations.
Quick tip: Our partner's Resume Builder contains thousands of in-demand skills for every profession that can be added to your resume in seconds – saving you time and greatly improving your chances of landing job interviews and getting hired.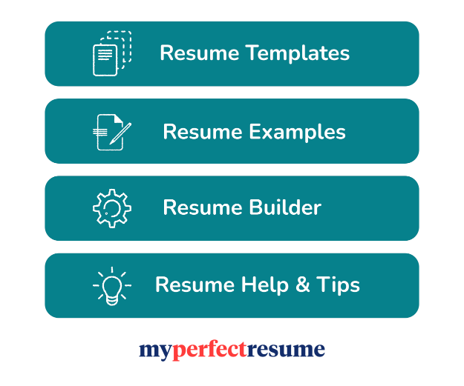 Work experience
So, you've got the recruiter interested with your catchy summary… Great work.
Now it's time to show them the impact you make in the workplace by listing out your previous jobs and what you achieved in each one.
If you have tons of experience, you can condense this part down to the last few years – if you are junior, then you should include as much possible (even volunteering and school work placements)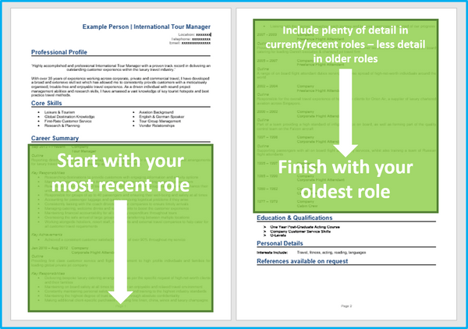 Structuring your jobs
Resume job descriptions contain lots of information, so its crucial to structure them well.
Use the structure below to ensure hiring managers can consume the information easily.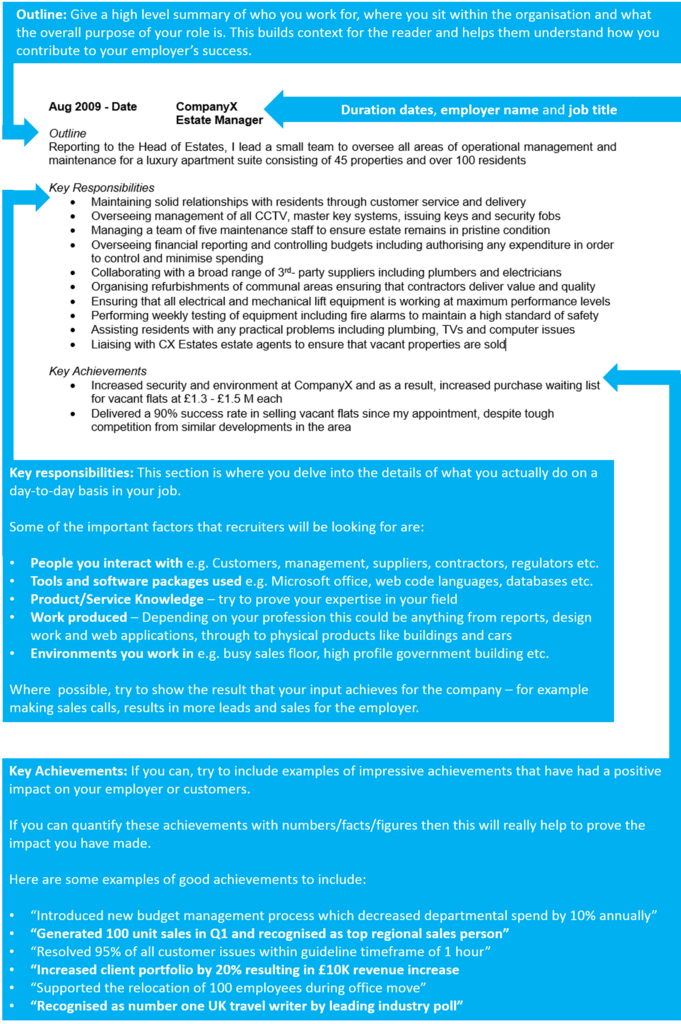 Job outline
Begin each job with a short summary of who the organization is, where you sit within it, and what the main goal of your position is.
Key responsibilities
List your notable responsibilities in short sharp bullet points to demonstrate your input and how you contributed to the organization's success.
Highlight the skills that are most important to the roles you are applying for.
Key achievements
Show employers the value you can bring to them by adding a few achievements to your jobs.
Whether you've saved the company money or improved an internal process, let recruiters know
Add some numbers to give readers a real scale of the impact, e.g. "reduced call wait time by 10%"
Example job for Medical Interpreter resume
Outline
Enable patients to understand their conditions, treatment options, and any related information, for a national leader in clinical innovation, health outcomes, consumer experience, and value-based care
Key Responsibilities
Deliver accurate and unbiased interpretation services by listening to what MDs says in one English and then precisely conveying messages in Spanish to patients, and vice versa.
Navigate the cultural differences that can affect correspondence, ensuring both parties comprehend each other's perspectives, beliefs, and values.
Uphold boundaries and the privacy of patient particulars, while acknowledging the implications of disclosing details.
Maintain familiarity with medical concepts, procedures, and terminology, including diagnoses, therapeutic plans, drugs, and instructions.
Quick tip: Create impressive job descriptions easily in our partner's Resume Builder by adding pre-written job phrases for every industry and career stage.

Education section
Nearing the end of your resume, your education/qualifications section should be added.
In a well-structured list, add all of your qualifications and certifications that qualify you to perform a typical Medical Interpreter role.
If you have plenty of work experience, keep this section brief – if not, add lots of detail to make up for your lack of experience.
Additional information
The bottom of your resume is a place to add any "additional info"
Any other info that didn't fall into any of the previous sections can be added here.
If you have hobbies that are related to your profession or any awards or publications – add them here.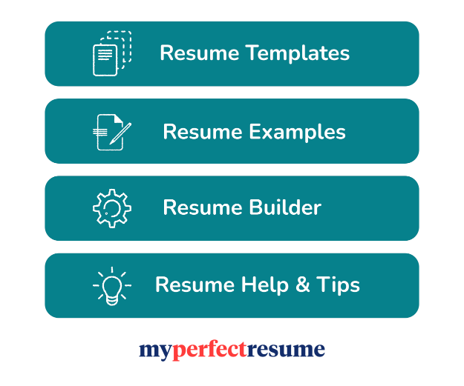 Writing your own winning Medical Interpreter resume
A winning Medical Interpreter resume should look great, read well, and sell your skillset to hiring managers.
If you follow the steps above, you should be able to bag yourself a top job in no time.
Good luck with your job search!