Are you looking for your next role as a litigation attorney?
Then you need a resume that highlights your key skills and successfully makes your case to the recruiter.
If you're not sure where to start, check out our detailed writing guide and top tips below, along with a litigation attorney resume example to help you win them over.
Contents
| | |
| --- | --- |
| How to write your Litigation Attorney resume | |

Litigation Attorney Resume Example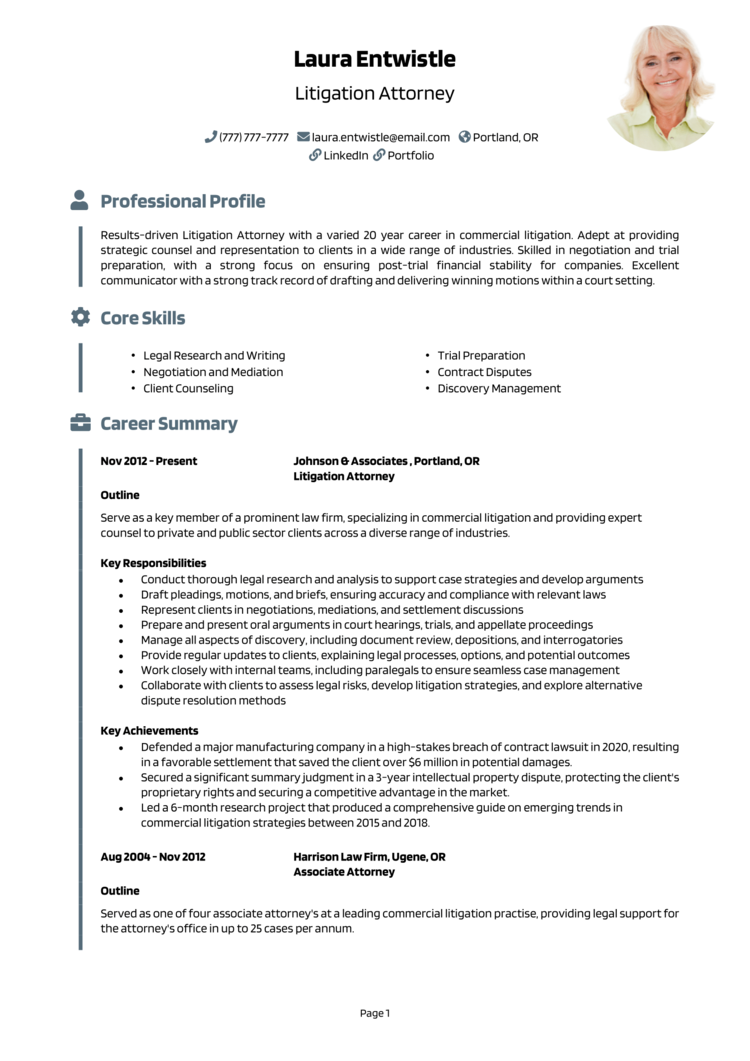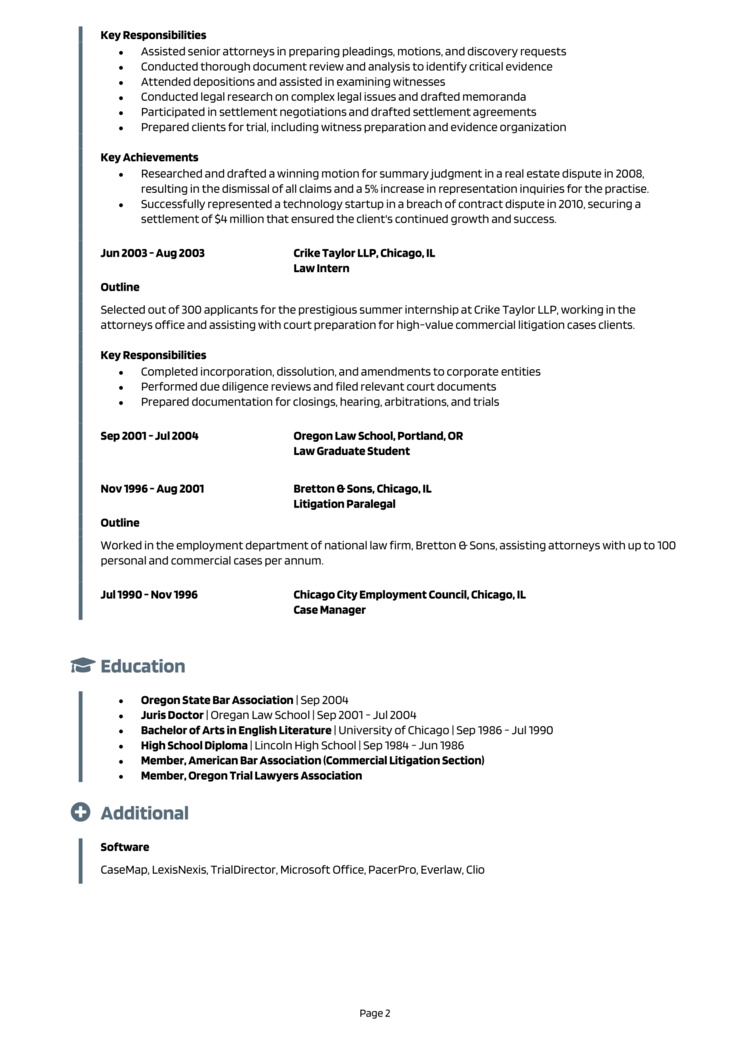 The example Litigation Attorney resume above shows you how a professional resume should look, along with the type of content it should contain.
You can see that the information is well-organized across the page and its easy for busy recruiters to see the candidate's important skills.
Keep this in mind when writing your own resume.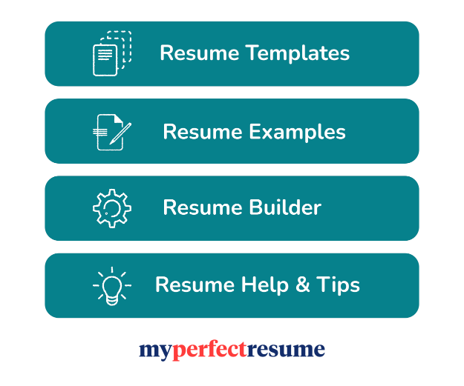 Litigation Attorney resume layout and format
If you want to get noticed in the job market, you have to pay attention to the format and layout of your resume.
Essentially your resume needs to look highly polished, and provide hiring managers with an easy reading experience.
Use these resume formatting tips to get a head start on this.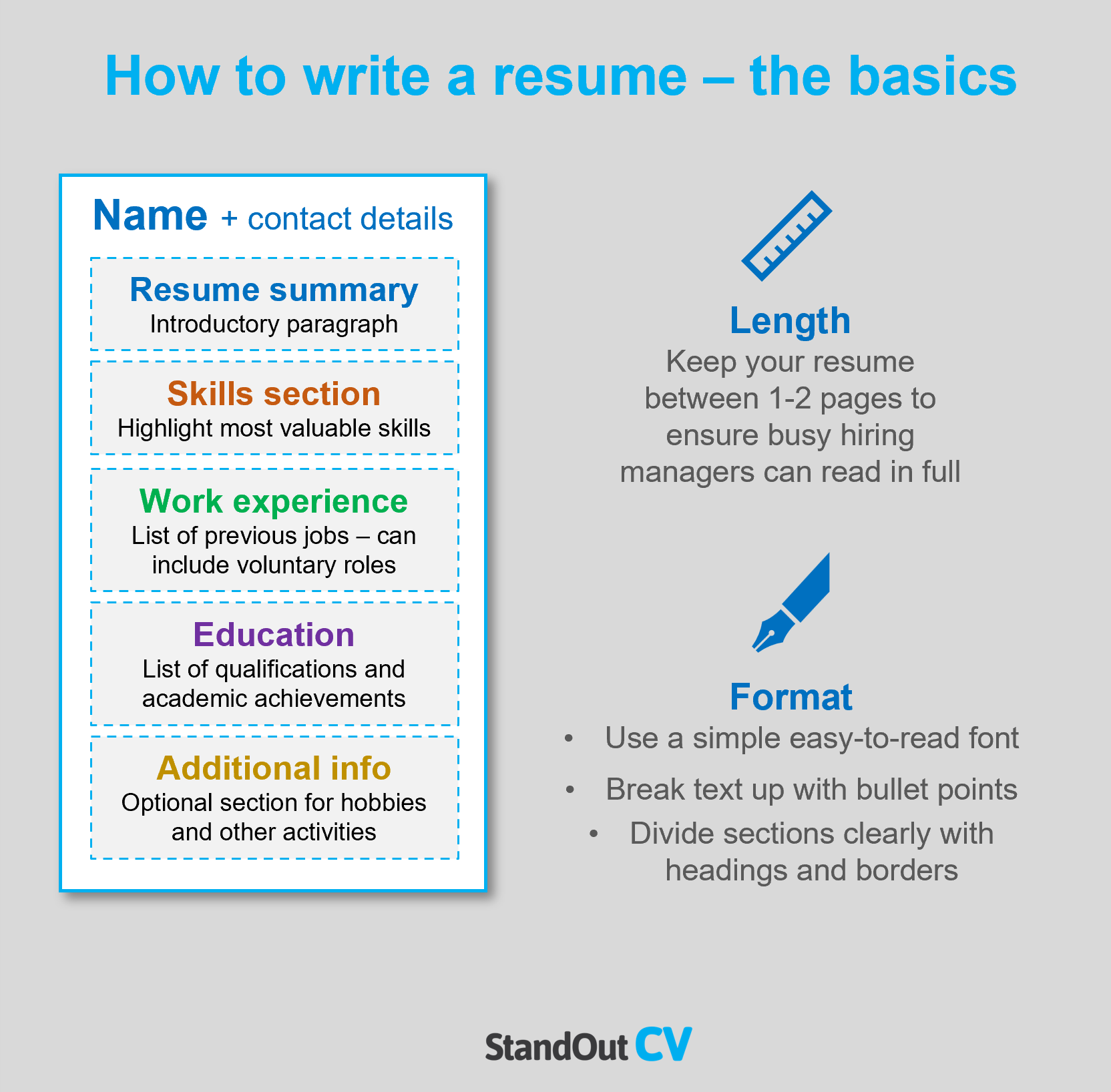 Formatting your resume
Length: To ensure that recruiters will read all of your resume, limit its length to 2 pages – as they someteimes read hundreds of resumes daily.
Font & readability: The key to an effective resume is its readability, so it's best to use a clear and simple font and format it with bullet points and short paragraphs to make it easy for recruiters to read through quickly.
Layout: While creating an attractive resume, it is crucial not to compromise functionality for design. To ensure both, use bold headings and borders to structure the page into clear sections.
Photos: You don't have to add a photo to your resume in the States, but some regions and industries like to see them.
Quick tip: Achieving a professional look for your resume can be difficult and time-consuming. If you want to create an attractive resume quickly, try our partner's Resume Builder and use one of their eye-catching resume templates.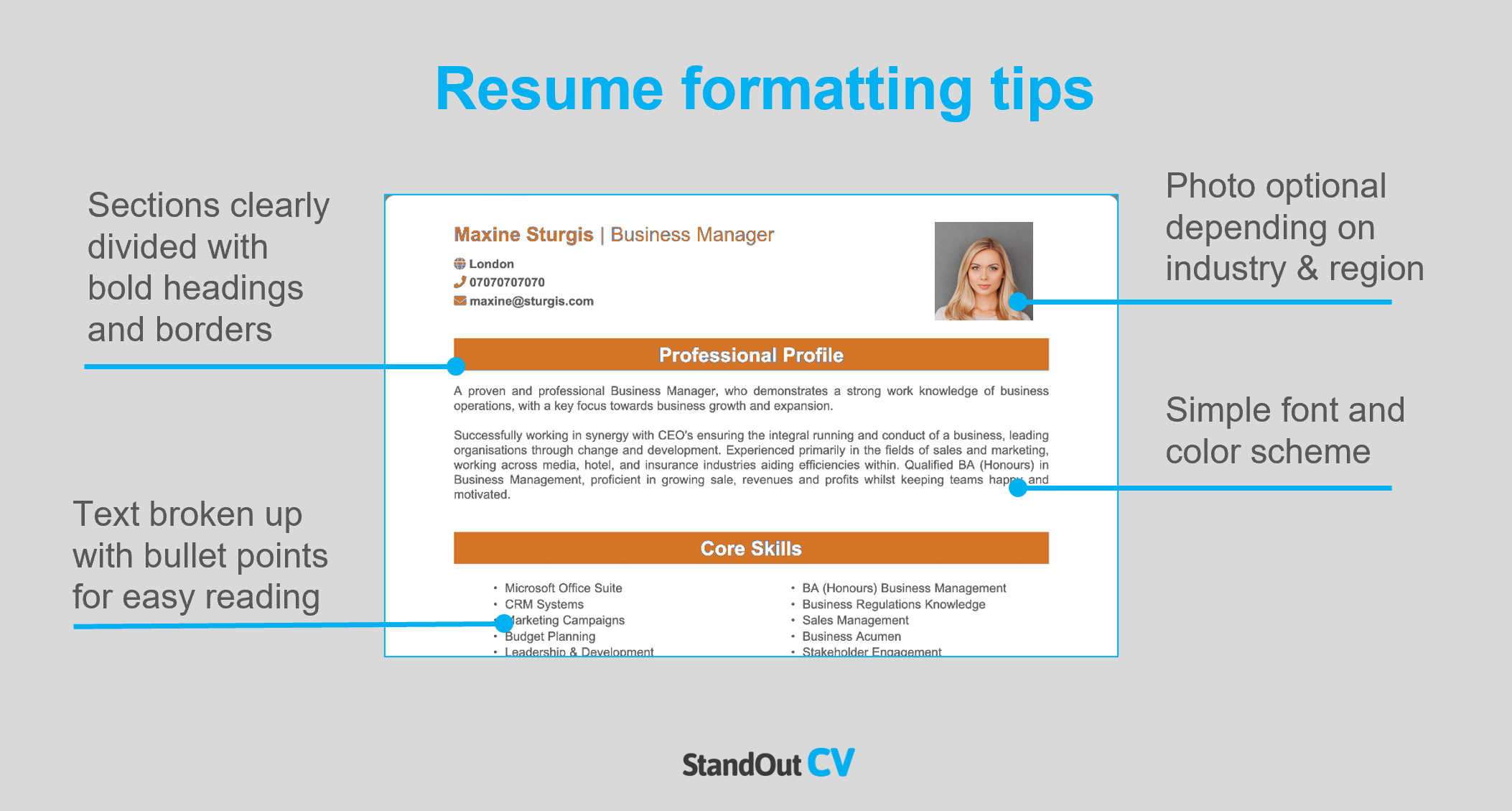 Resume layout
When you write your resume, include the sections below.
Name and contact details – Pop these at the very top to ensure recruiters know how to contact you.
Resume summary – An eye-catching paragraph which summarizes your most valuable attributes – placed near the top of your resume
Skills section – A bullet pointed list of your most in-demand skills, enabling recruiters to see your suitability from a glance.
Work experience – List some or all of your previous jobs in reverse chronological order – voluntary work and college placements can be included if you have no paid experience.
Education – A summary of your professional training and academic qualifications.
Additional info – An optional section for anything that may boost your application, such as relevant hobbies and interests
Here's what to add to each section of your Litigation Attorney resume.
Contact Details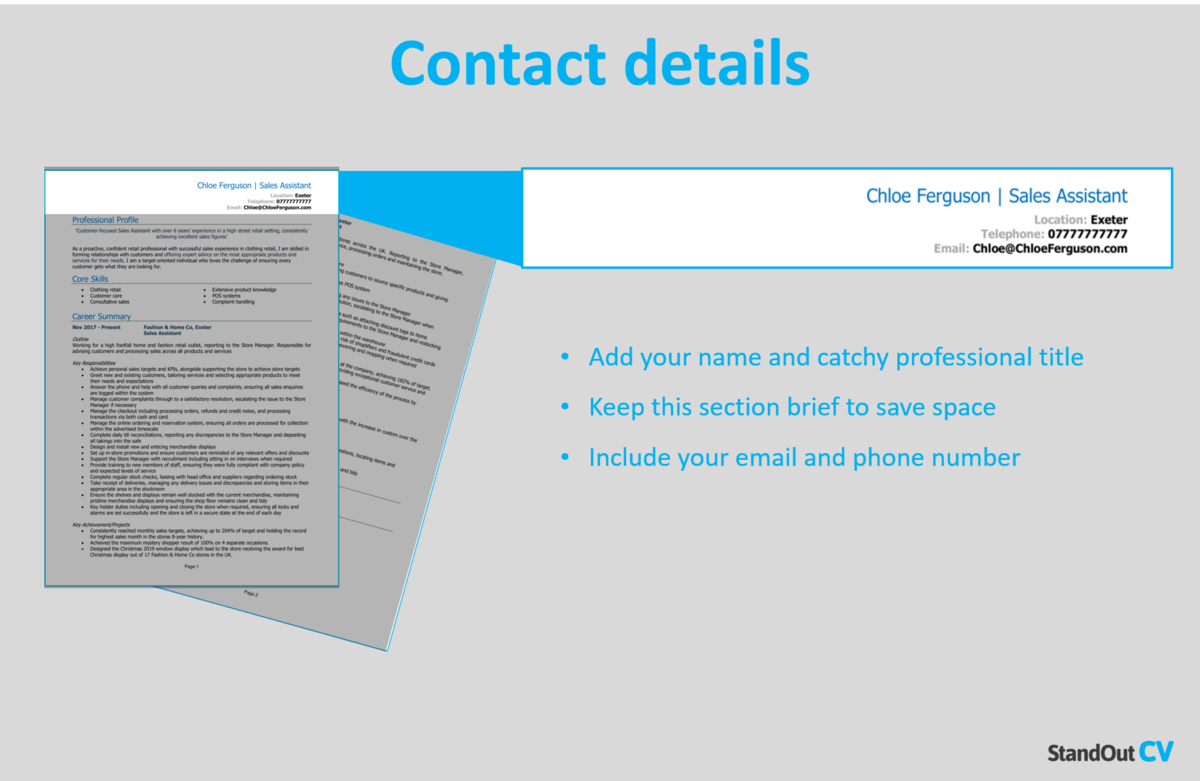 Add your name and contact details to the header of your resume, so that anybody reading can easily see how to contact you.
Name and profession title
Cell phone number – or any number you are easily reachable on
Location – Add your local area such as Washington or San Diego – not your full address as that will take up too much space.
Email address – Use a professional looking address.
You can add a link to your LinkedIn profile if you have one – you do not need to include personal details like date of birth or religion.
Litigation Attorney Resume Summary
The resume summary is a short paragraph at the top of your resume, and it's purpose is to grab recruiter's attention and make sure they keep reading it.
To make your summary work, ensure that you provide a high-level summary of your skills and experience – and tailor it to reflect the requirements of the jobs you are applying for.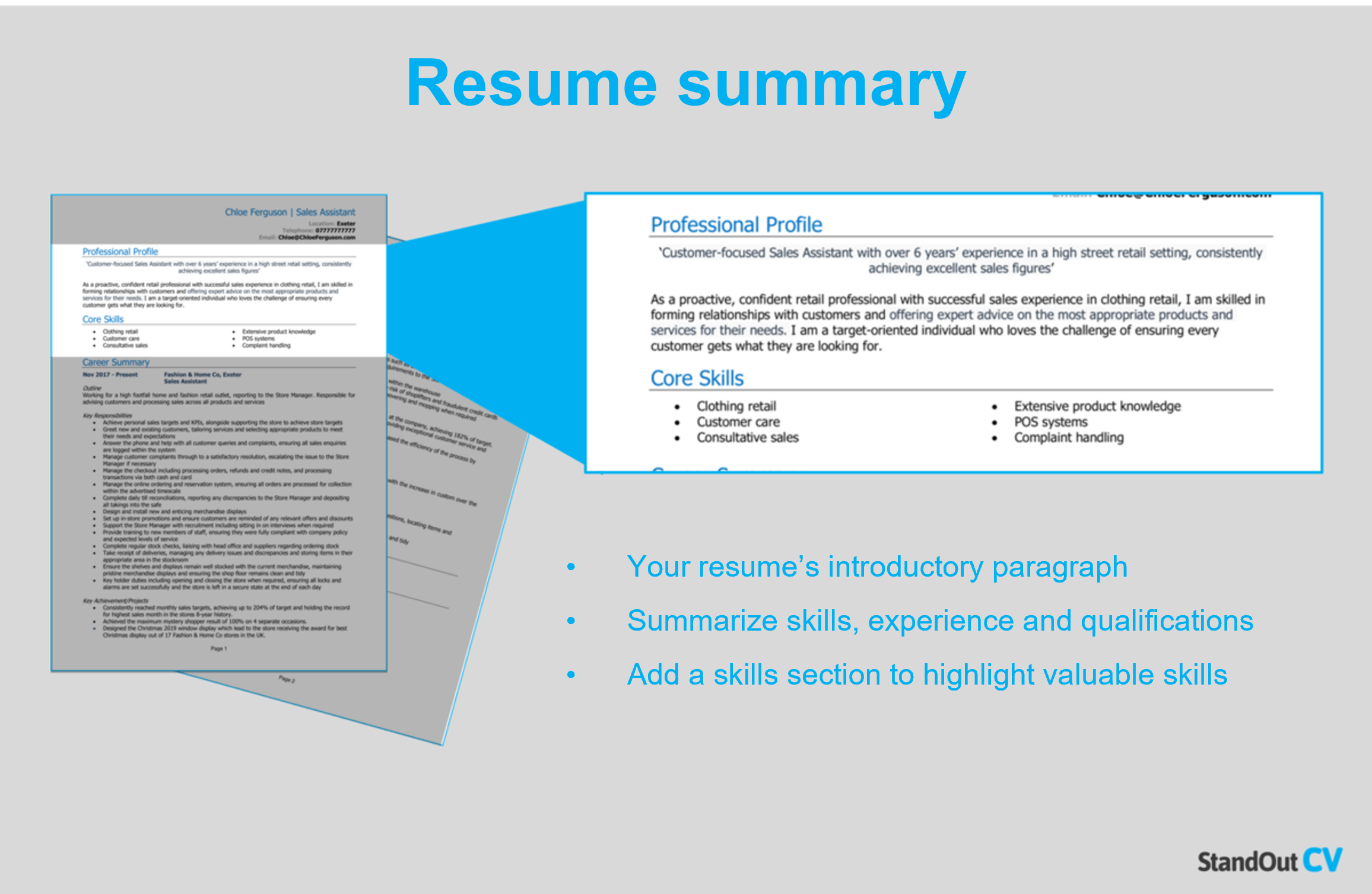 How to create a resume summary that will excite recruiters:
Keep it short: Your summary is intended to be a high-level introduction to hook readers' attention, so keep it brief (4-7 lines) – save the details for later in your resume.
Tailor to target jobs: To better align your resume with your target jobs, it's important to scrutinize the job description and identify as many relevant skills as possible to include in your resume.
Avoid using cliches: Recruiters always see cringey cliches like "hardworking guru who works well in a team or individually" – they don't mean much to anyone, so focus your summary on tangible skills and experience.
Litigation Attorney resume summary example
Results-driven Litigation Attorney with a varied 20-year career in commercial litigation. Adept at providing strategic counsel and representation to clients in a wide range of industries. Skilled in negotiation and trial preparation, with a strong focus on ensuring post-trial financial stability for companies. Excellent communicator with a strong track record of drafting and delivering winning motions within a court setting. 
What to include in your Litigation Attorney resume summary?
Summary of your experience: Provide a summary of the kind of work you have previously done, along with the benefits you have delivered to the organizations you worked with.
Relevant skills: Incorporate your highly relevant skills for Litigation Attorney jobs to exhibit your suitability as soon as your resume is opened.
Qualifications: Any qualifications that are important to the Litigation Attorney jobs you are applying for, should be mentioned in the summary.
Quick tip: Choose from hundreds of pre-written summaries across all industries, and add one to your resume with one-click in our partner's Resume Builder. All written by recruitment experts and easily tailored to suit your unique skillset and style.
Core skills section
Your core skills section, positioned just below your resume summary, provides recruiters with a quick glance at 4-10 of your most in-demand skills.
For Litigation Attorney jobs, where hiring managers may receive hundreds of applications, this section can help you stand out and immediately grab their attention.
To be effective, this section should consist of 2-3 columns of bullet points that highlight attributes that are highly relevant to the jobs you are targeting.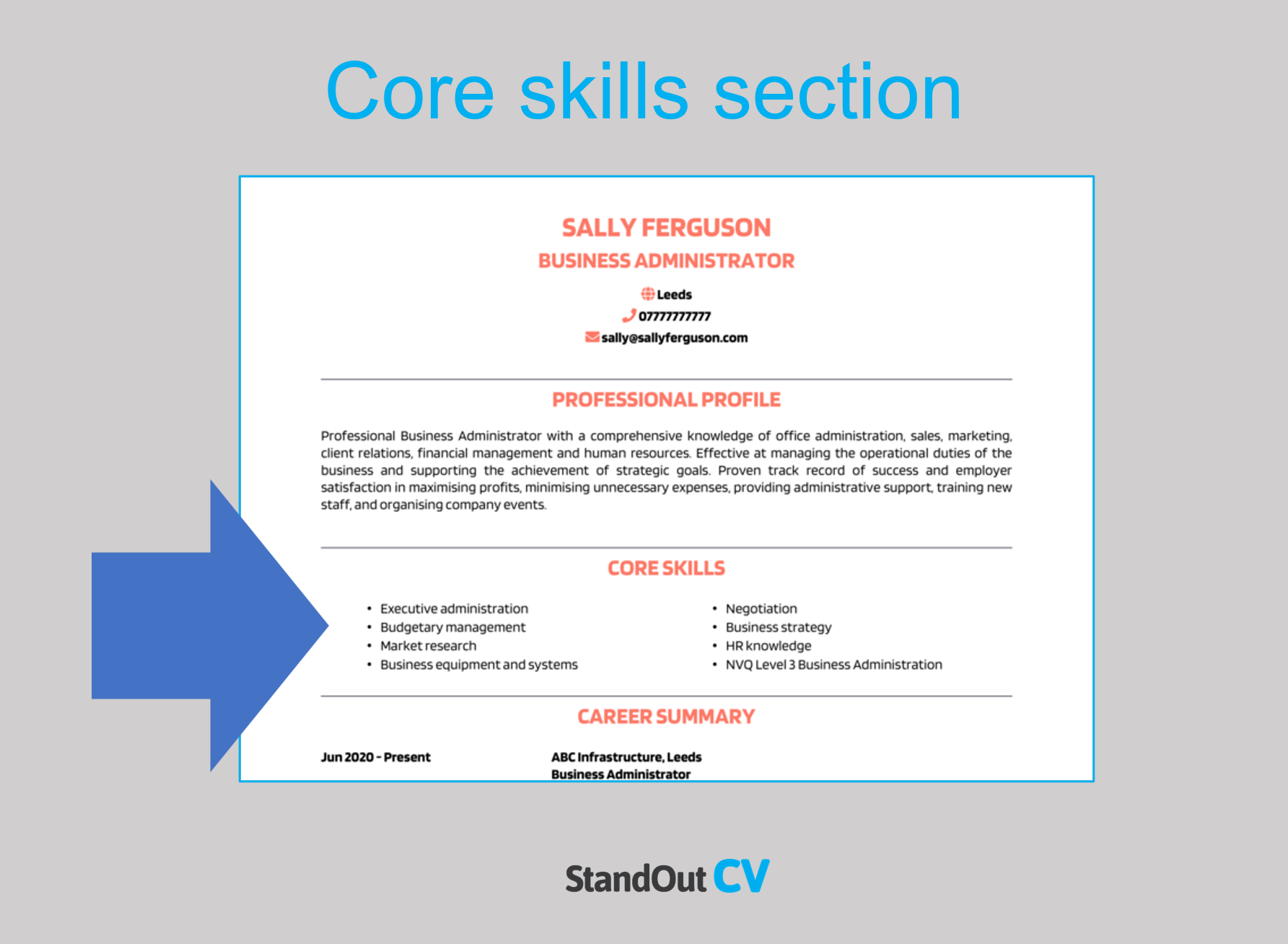 Best skills for your Litigation Attorney resume
Legal Research – Conducting comprehensive legal research to gather relevant case law, statutes, and legal precedents that support the client's case.
Case Strategy – Formulating effective litigation strategies to protect the client's interests and achieve the best possible outcome.
Courtroom Advocacy – Confidently representing clients in court proceedings, including oral arguments, motions, and trials.
Legal Writing – Drafting persuasive legal documents, including pleadings, motions, and briefs.
Discovery Management – Managing the discovery process, including gathering and reviewing evidence, conducting depositions, and responding to discovery requests.
Negotiation – Pursuing favorable settlements and resolutions for clients when appropriate.
Trial Preparation – Preparing and organizing evidence, exhibits, and witnesses for trial.
Legal Analysis – Analyzing complex legal issues and providing clear and informed legal advice to clients.
Case Management – Managing multiple cases, ensuring deadlines are met, and cases progress smoothly.
Client Communication – Building strong client relationships, keeping clients informed, and managing expectations throughout the legal process.
Quick tip: Our partner's Resume Builder contains thousands of in-demand skills for every profession that can be added to your resume in seconds – saving you time and greatly improving your chances of landing job interviews and getting hired.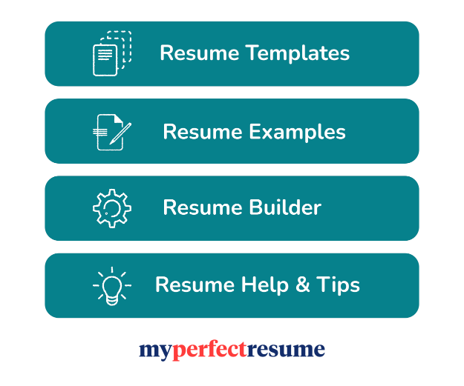 Work experience
Congratulations on successfully capturing the recruiter's interest with your attention-grabbing summary! Now, it's time to showcase your workplace impact by providing a detailed list of your previous job experiences and achievements.
If you have significant experience, consider highlighting the most recent few years to condense this section. However, for junior job seekers, it's essential to include as much relevant experience as possible, including volunteering and school work placements.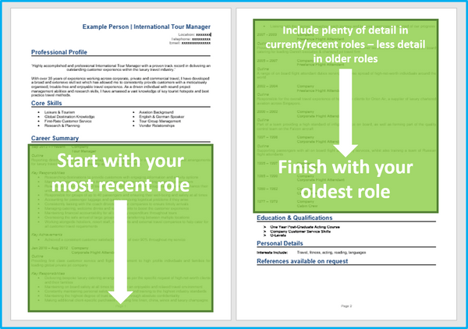 Structuring your jobs
You probably do a lot in your job, so its vital to break all of that information down into a good structure.
Structure your jobs as follows to make it easy for recruiters to skim through and pinpoint the essential info.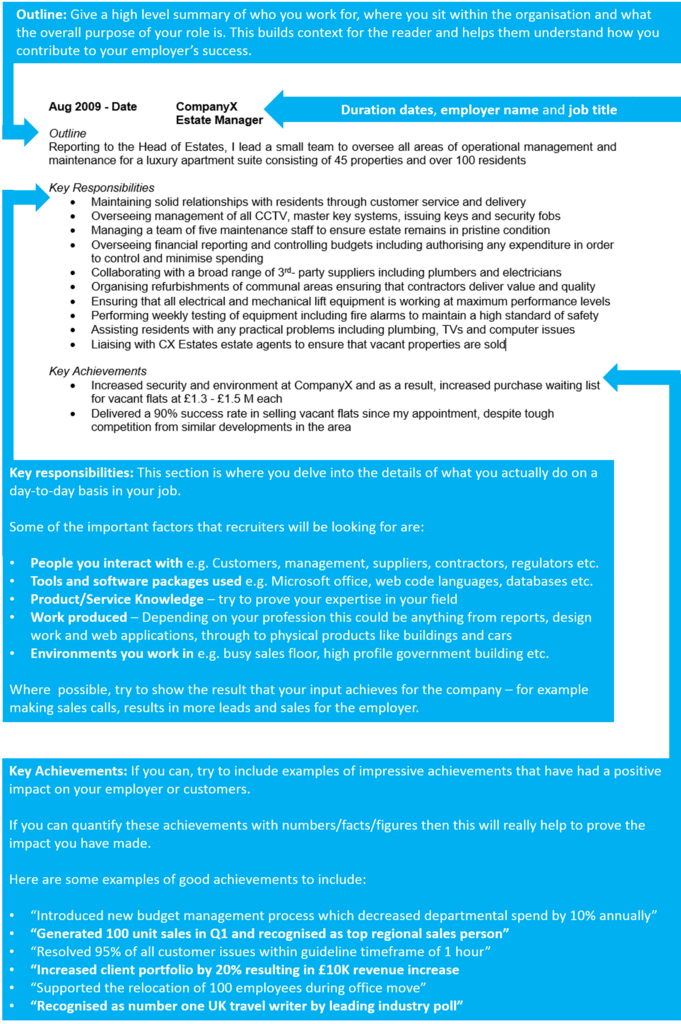 Job outline
Starting each job with a brief summary of the organization, your position within it, and the primary goal of your role can help recruiters quickly understand the context of your work.
Key responsibilities
Next, write up a punchy list of your daily duties and responsibilities, using short bullet points.
Describe how you apply your skills and contribute to the running of the employer's business – highlighting skills which are applicable to your target jobs.
Key achievements
Show employers the value you can bring to them by adding a few achievements to your jobs.
Whether you've saved the company money or improved an internal process, let recruiters know
Add some numbers to give readers a real scale of the impact, e.g. "reduced call wait time by 10%"
Example job for Litigation Attorney resume
Outline
Serve as a key member of a prominent law firm, specializing in commercial litigation and providing expert counsel to private and public sector clients across a diverse range of industries.
Key Responsibilities
Conduct thorough legal research and analysis to support case strategies and develop arguments
Draft pleadings, motions, and briefs, ensuring accuracy and compliance with relevant laws
Represent clients in negotiations, mediations, and settlement discussions
Prepare and present oral arguments in court hearings, trials, and appellate proceedings
Quick tip: Create impressive job descriptions easily in our partner's Resume Builder by adding pre-written job phrases for every industry and career stage.

Education section
Towards the bottom of your resume, add your education section.
Here you should list your professional qualifications and academic record, such as high school diplomas or college degrees.
If you have lots of work experience, you can keep this section brief (because recruiters will be more interested in your career. If you have little/no experience then you should bulk this section up with plenty of detail.
Additional information
The bottom of your resume is a place to add any "additional info"
Any other info that didn't fall into any of the previous sections can be added here.
If you have hobbies that are related to your profession or any awards or publications – add them here.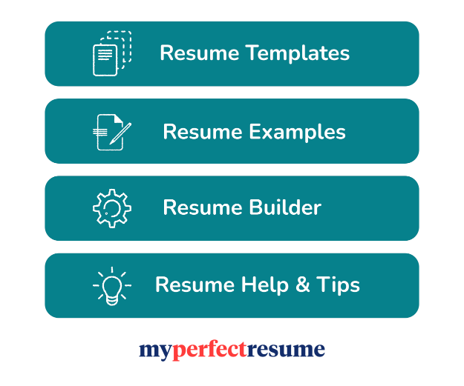 Writing your own winning Litigation Attorney resume
Crafting a strong Litigation Attorney resume can be a daunting task, but implementing the steps outlined above will significantly increase your chances of securing multiple interview opportunities.
Good luck with your job search!