Do you need a lineman resume that sparks the recruiter's interest and secures you an interview?
Then you're in the right place. In our detailed guide below, we'll teach you how to write an electrifying application that's bound to get you noticed.
We've also added a lineman resume example to help you further.
Contents
| | |
| --- | --- |
| How to write a Lineman resume | |

Lineman Resume Example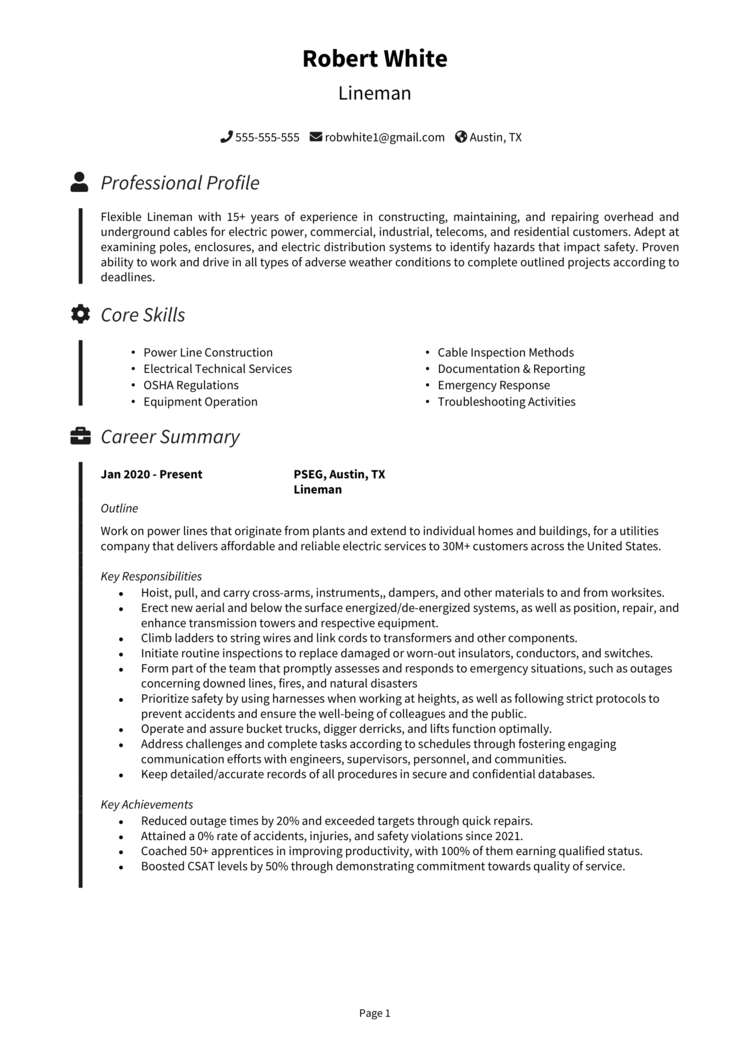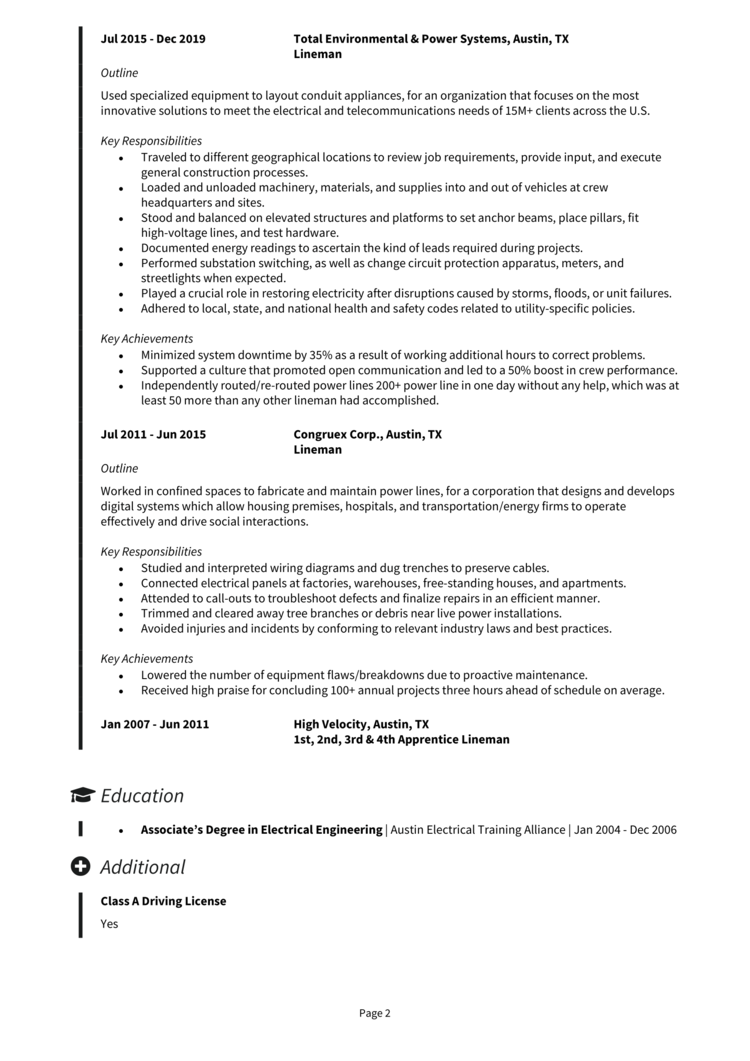 This example Lineman resume gives you a general idea of how to structure your own resume, along with the type of content you need to include.
Sticking with this resume format will help you to get noticed by employers and ensure that they can quickly see the benefit of hiring you.
Now, lets walk through a step-by-step guide on how to write your own winning resume.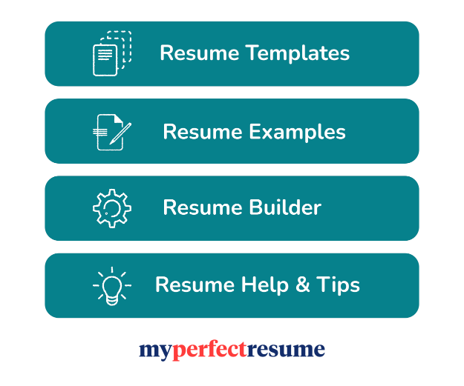 Lineman resume layout and format
The format and layout of your resume can make or break its success.
Sure, it's great to pack your resume with lots of impressive skills and knowledge, but if the page is not structured clearly, hiring managers will struggle to find the important stuff!
Above all, your resume should be easy-to-read and professional looking.
Follow these formatting tips to get noticed.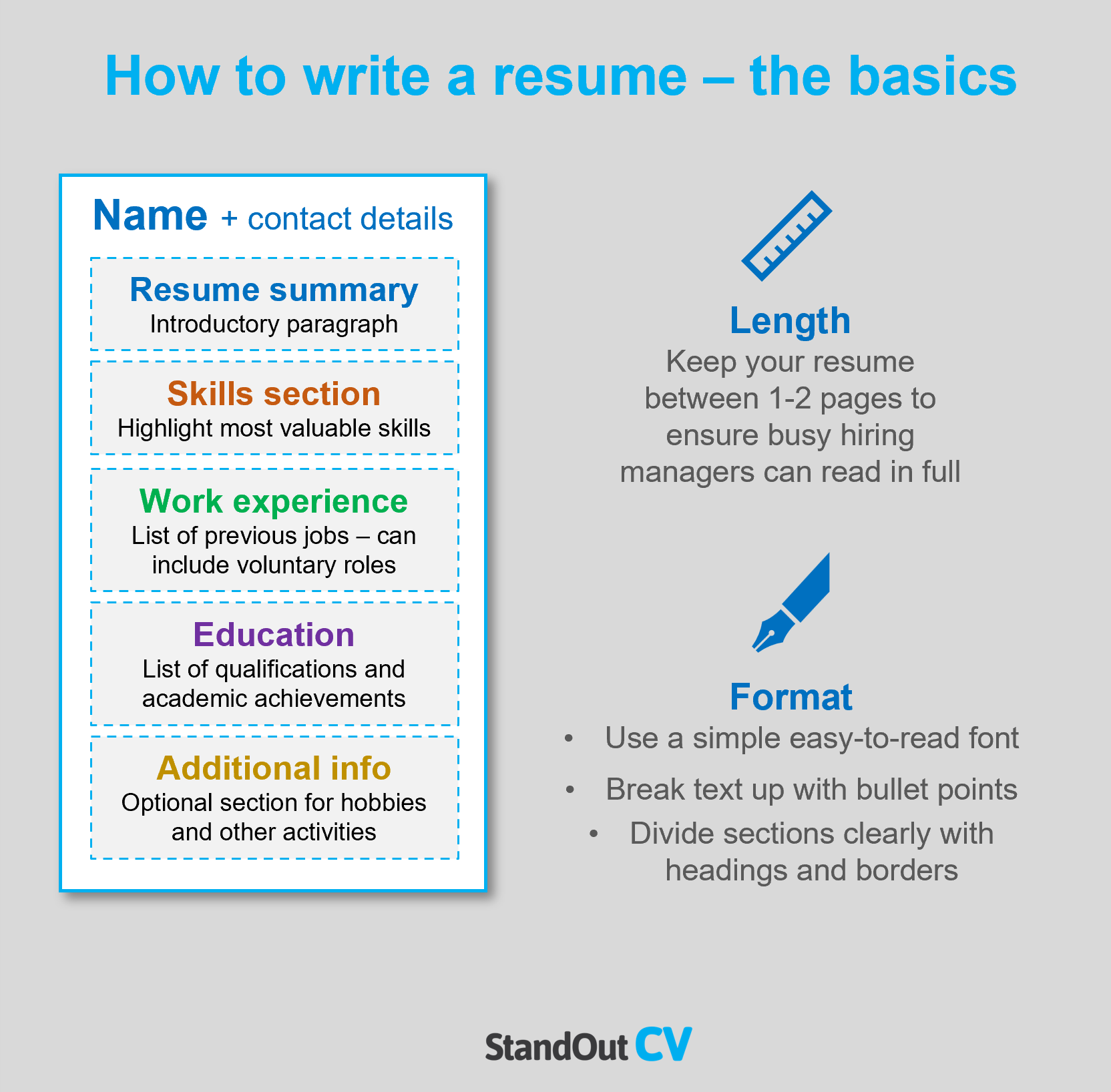 Formatting your resume
Length: Given that recruiters have to sift through tons of resumes daily, it's recommended to keep your resume brief (no more than 2 pages) to make sure it receives their full attention.
Font & readability: Complex fonts are a readers' worst nightmare and will leave recruiters struggling to understand your message. Use a clear simple lean font in a color that stands out against the page, and break your text up with bullet points to make the content easily digestible.
Layout & Structure: A visually appealing resume is important, but don't forget about functionality. To ensure a functional design, use bold headings and borders to organize the page into clear sections.
Photos: Including a photo on your resume is not obligatory in the United States, but it may be a good idea in some regions and industries where it is customary.
Quick tip: Achieving a professional look for your resume can be difficult and time-consuming. If you want to create an attractive resume quickly, try our partner's Resume Builder and use one of their eye-catching resume templates.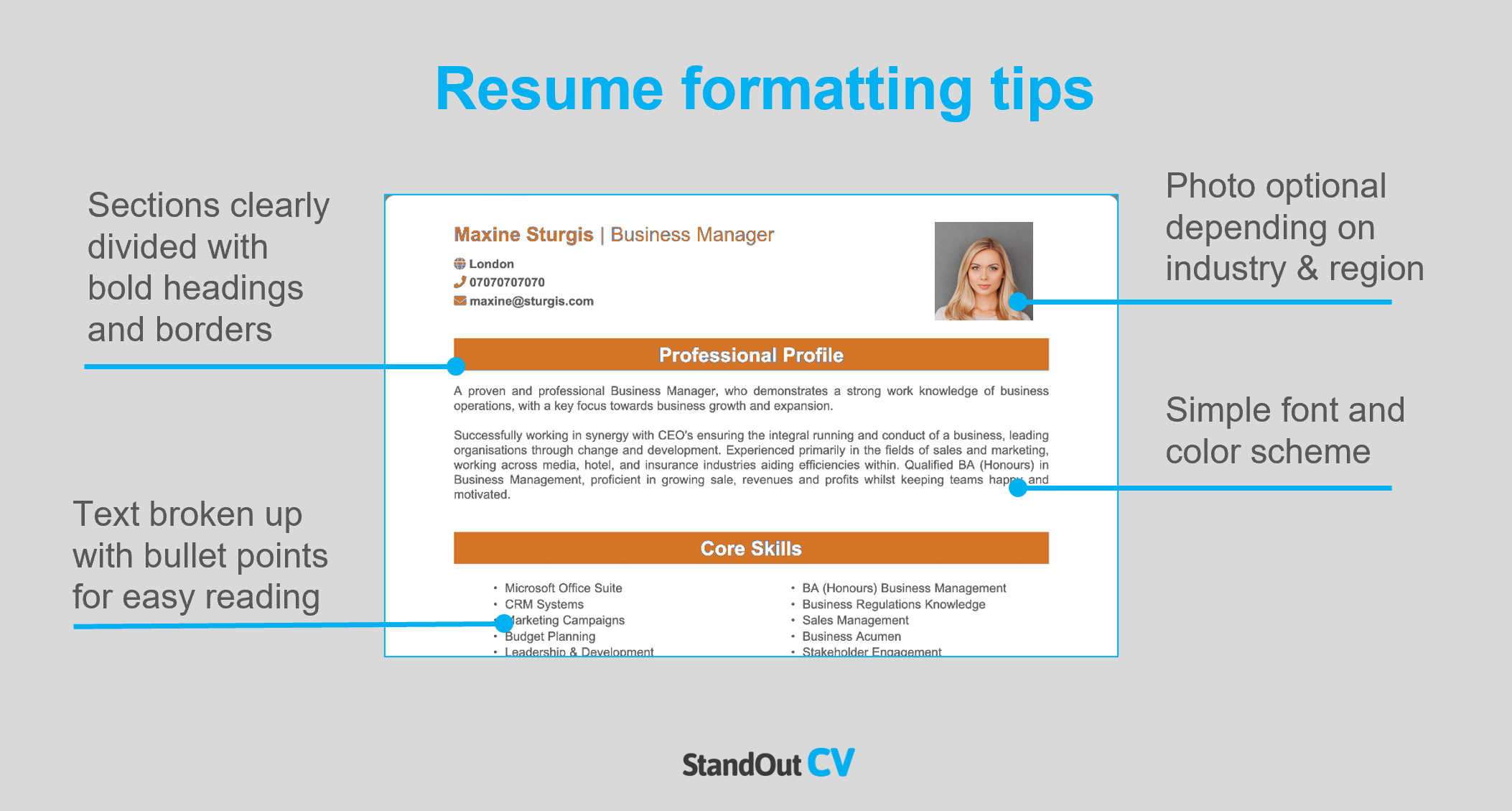 Resume layout
Organize the document into these sections when you write your resume.
Name and contact details – Employers need to know how to get in touch with you – so list your email and cell phone number here.
Resume summary – An intro paragraph at the top of the resume which summarizes your suitability for target jobs.
Skills section – A bullet-pointed list of your most relevant skills and knowledge.
Work experience – A list of your previous jobs (or at least the most relevant and recent ones)
Education – Add academic and professional qualifications that prove you can carry out the job
Additional info – If they are relevant to the jobs you are applying for, you can add an extra section for things like hobbies and interests.
Here's what to include in each part of your resume.
Contact Details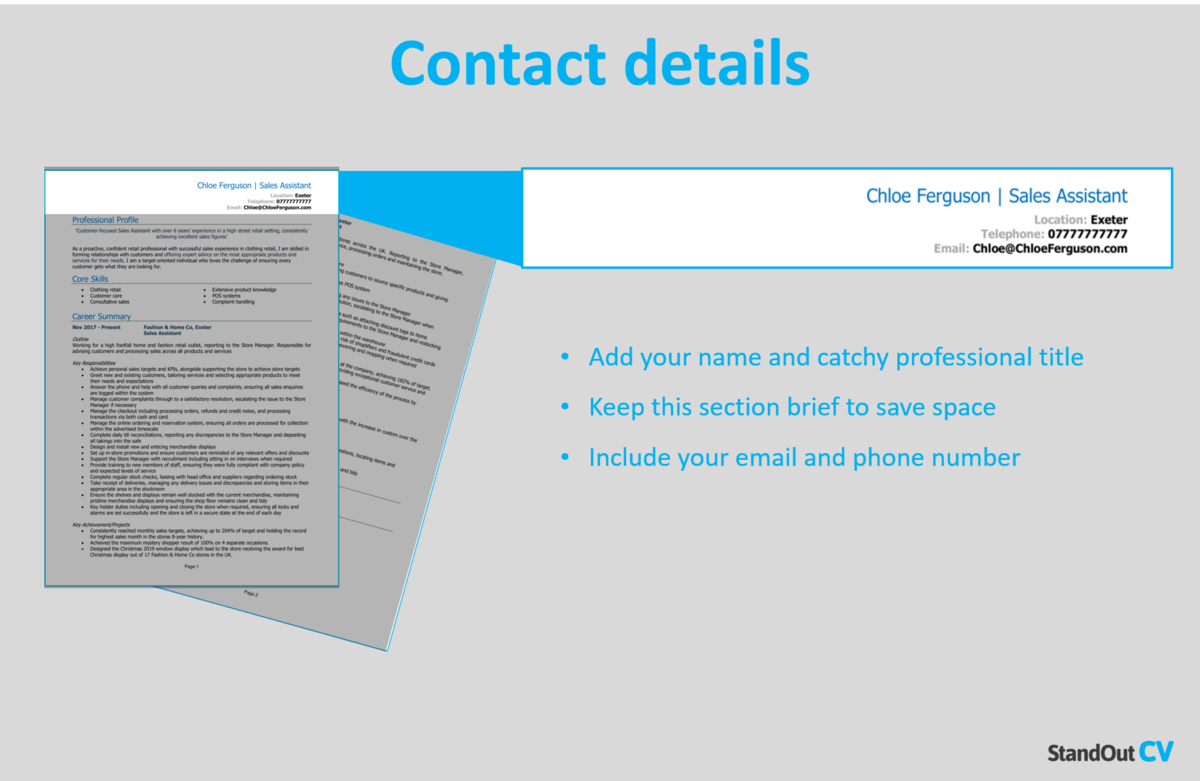 Add your name and contact details to the very top of your resume, making it easy for recruiters to get in touch
Name and profession title
Cell phone number – or another number you can answer quickly
Location – Add your local area such as San Diego or New York – not your full address as that will take up too much space.
Email address – Use your name or close variation – no nicknames from high school.
You can add a link to your LinkedIn profile if you have one – you do not need to include personal details like date of birth or marital status.
Lineman Resume Summary
Start your resume with a bang by adding a powerful summary to the top, summarizing your most valuable skills and experience.
This short paragraph is your chance to show recruiters why you are a perfect fit for the job and encourage them to read more of your resume.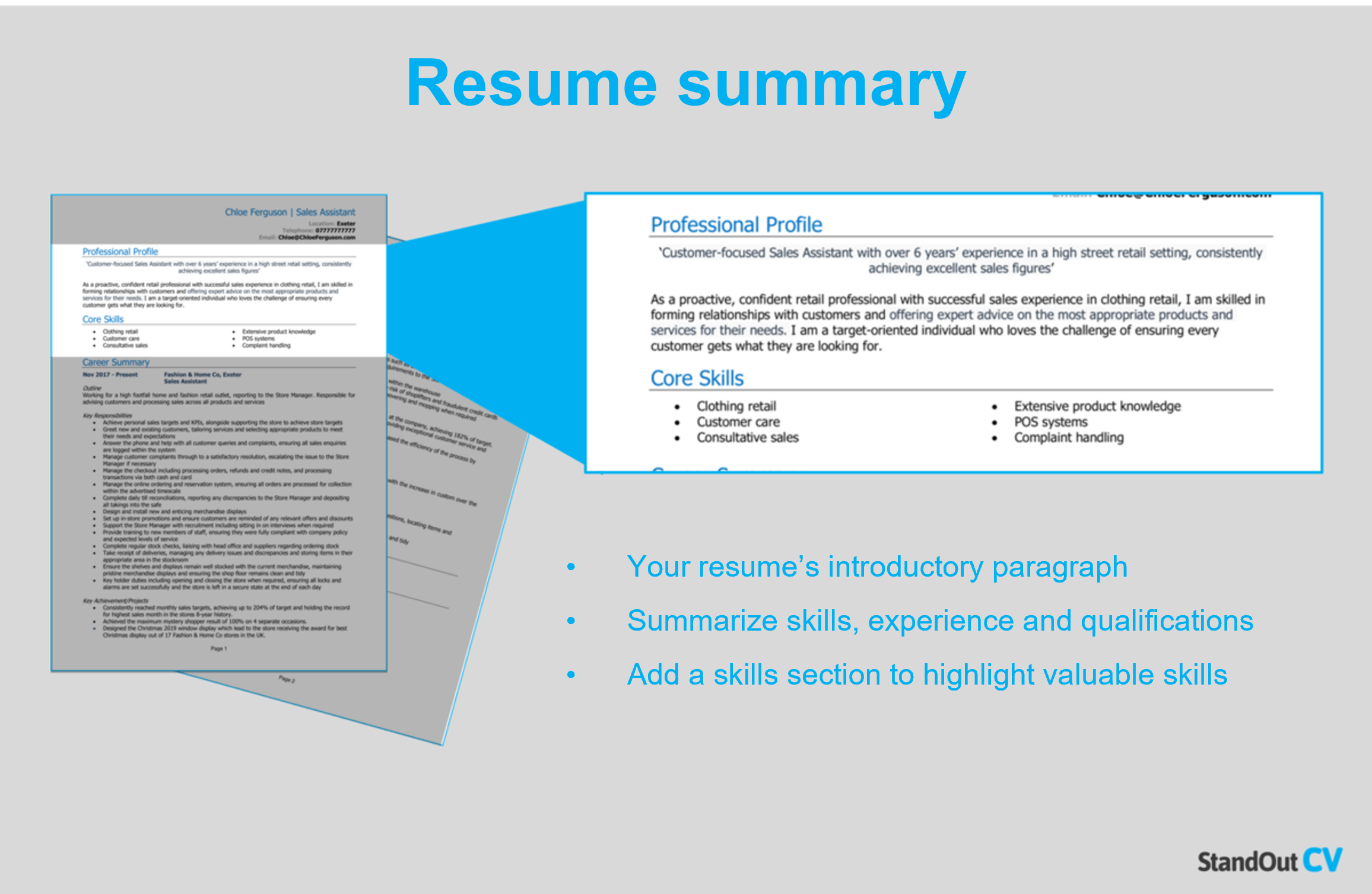 How to create a resume summary that will excite recruiters:
Keep it short: You only have a few seconds to grab a recruiters' attention and make them commit to your resume, so keep your summary between 4 – 7 lines.
Tailor to target jobs: To tailor your resume to your target jobs, it's essential to closely analyze the job description and include as many relevant skills as possible.
Avoid using cliches: To capture the attention of recruiters you must provide factual information, such as hard skills and qualifications, and avoid using empty phrases like "Go-getter who thinks outside the box."
Lineman resume summary example
Flexible Lineman with 15+ years of experience in constructing, maintaining, and repairing overhead and underground cables for electric power, commercial, industrial, telecoms, and residential customers. Adept at examining poles, enclosures, and electric distribution systems to identify hazards that impact safety. Proven ability to work and drive in all types of adverse weather conditions to complete outlined projects according to deadlines.
What to include in your Lineman resume summary?
Summary of your experience: Summarize the type of work you have done in the past and the benefits you have delivered for the organizations you worked at.
Relevant skills: Incorporate your highly relevant skills for Lineman jobs to exhibit your suitability as soon as your resume is opened.
Qualifications: To make a strong impression on potential employers when applying for Lineman jobs, be sure to mention any relevant qualifications in your summary.
Quick tip: Choose from hundreds of pre-written summaries across all industries, and add one to your resume with one-click in our partner's Resume Builder. All written by recruitment experts and easily tailored to suit your unique skillset and style.
Core skills section
Next, you should create a bullet pointed list of your core skills, formatted into 2-3 columns.
Here, you should focus on including the most important skills or knowledge listed in the job advertisement.
This will instantly prove that you're an ideal candidate, even if a recruiter only has time to briefly scan your resume.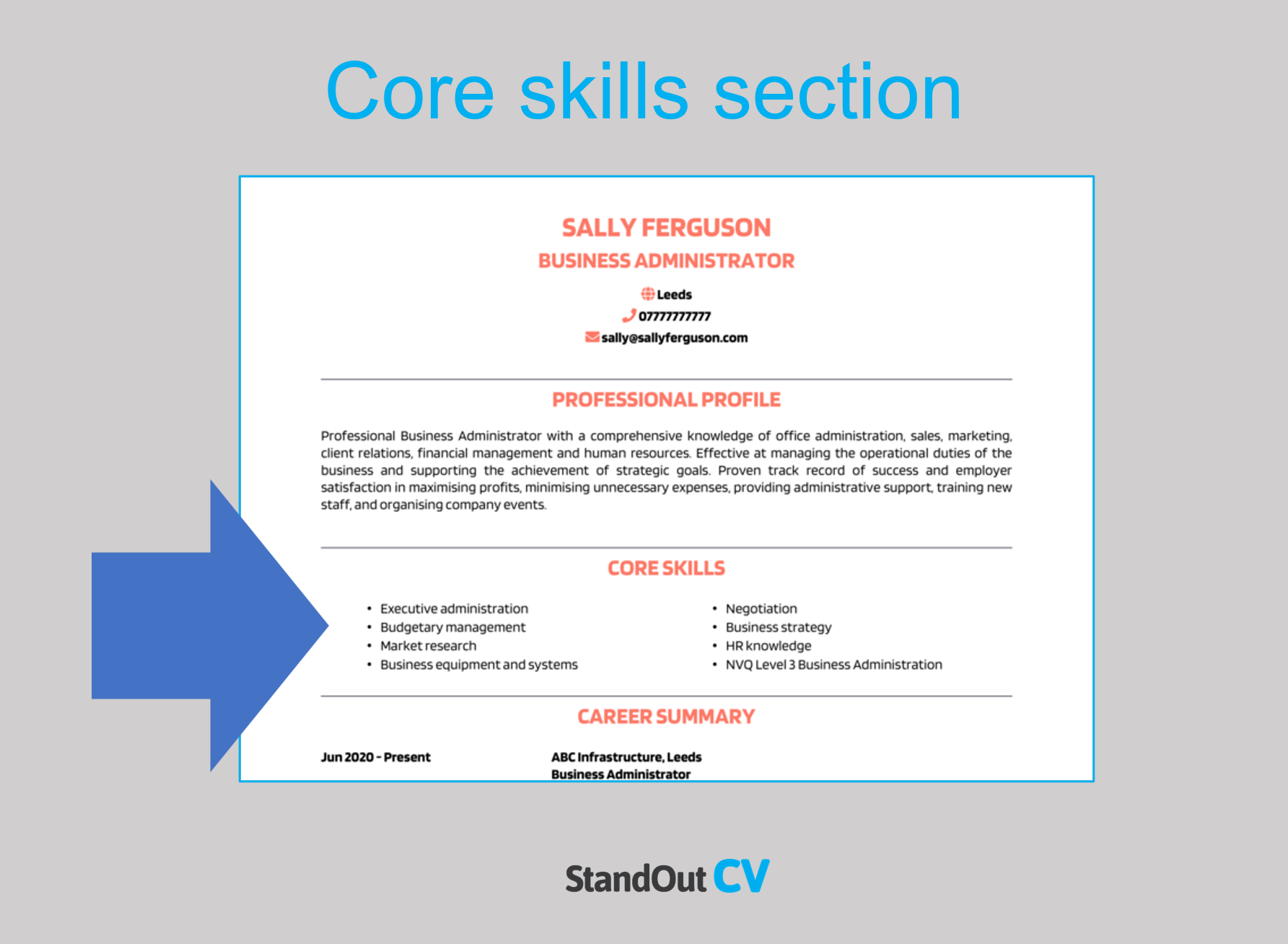 Best skills for your Lineman resume
Electrical Safety – Practicing strict adherence to electrical safety protocols and regulations to ensure personal safety and prevent accidents.
Power Line Construction – Constructing, maintaining, and repairing power distribution and transmission lines, including pole climbing, stringing conductors, and installing transformers.
Electrical Systems Knowledge – Maintaining an in-depth understanding of electrical systems, including distribution networks, transformers, switches, and voltage regulation.
Troubleshooting and Problem Resolution – Identifying and diagnosing electrical issues or faults in power distribution systems and effectively troubleshoot and resolve them.
Equipment Operation and Maintenance – Operating and maintaining specialized lineman tools and equipment such as bucket trucks, line trucks, power tools, and safety gear.
Emergency Response – Responding promptly and efficiently during power outages, storms, and other emergencies to restore electrical services safely and minimize downtime.
Rigging and Hoisting – Rigging and hoisting techniques to safely lift and position heavy equipment and materials during line construction and maintenance.
Climbing and Working at Heights – Utilizing proper safety equipment and techniques to ensure personal safety while working on utility poles and towers.
Team Collaboration – Working collaboratively with other linemen, technicians, and team members to complete projects and tasks efficiently and safely.
Documentation and Reporting – Maintaining accurate records, documenting work activities, completing inspection reports, and providing detailed information for project documentation and regulatory compliance.
Quick tip: Our partner's Resume Builder contains thousands of in-demand skills for every profession that can be added to your resume in seconds – saving you time and greatly improving your chances of landing job interviews and getting hired.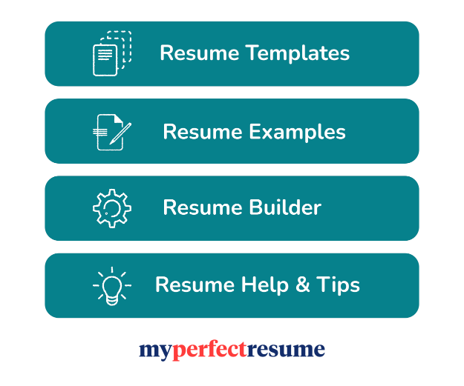 Work experience
So, you've grabbed the recruiters' attention with your summary, now it's time to show them what you're really capable of in your work experience section.
List your previous jobs from current to oldest, showing off the impact you made at each organization.
If you have tons of experience, you should just list the most recent an relevant jobs – but if you have little or no experience, add it all and even consider putting in voluntary work.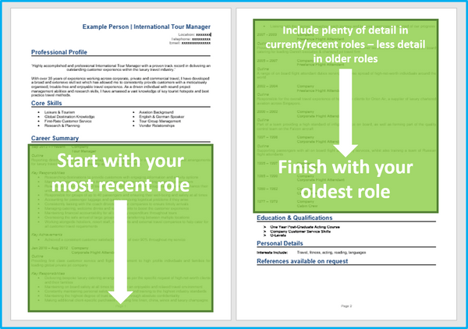 Structuring your jobs
Without a good structure, your job description can look messy and overwhelming to anyone reading them.
Make it easy for recruiters to read your work experience by structuring your roles like this.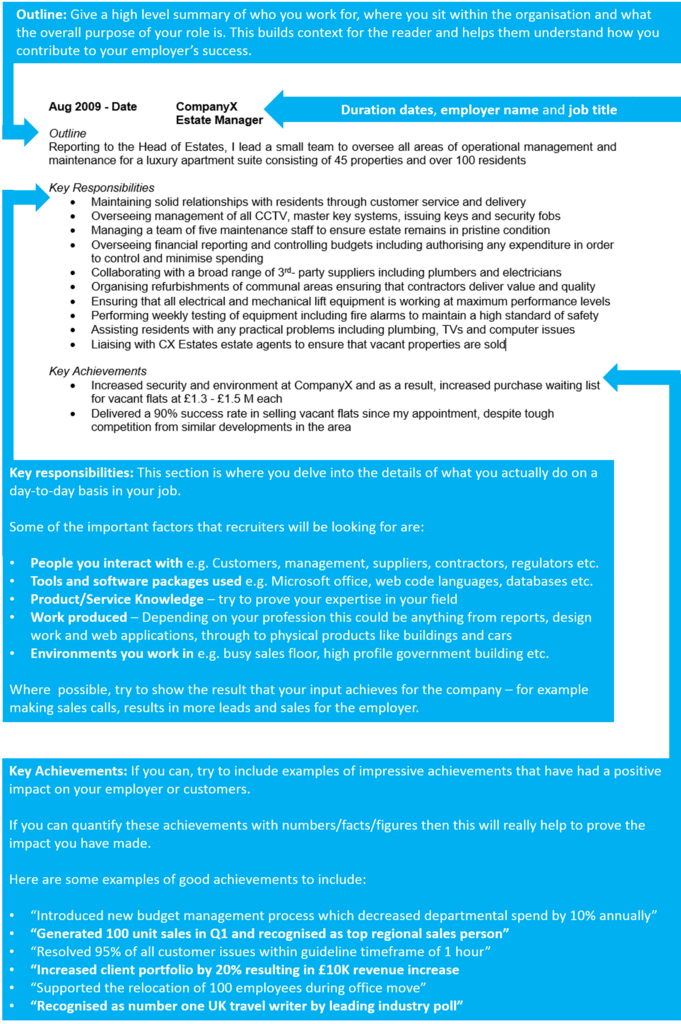 Job outline
Kick off each role with a high-level overview to summarize the focus of the job, what the organization/department does, and how you fit into the bigger picture.
Key responsibilities
Next, write up a punchy list of your daily duties and responsibilities, using short bullet points.
Describe how you apply your skills and contribute to the running of the employer's business – highlighting skills which are applicable to your target jobs.
Key achievements
Show employers the value you can bring to them by adding a few achievements to your jobs.
Whether you've saved the company money or improved an internal process, let recruiters know
Add some numbers to give readers a real scale of the impact, e.g. "reduced call wait time by 10%"
Example job for Lineman resume
Outline
Work on power lines that originate from plants and extend to individual homes and buildings, for a utilities company that delivers affordable and reliable electric services to 30M+ customers across the United States.
Key Responsibilities
Hoist, pull, and carry cross-arms, instruments, dampers, and other materials to and from worksites.
Erect new aerial and below the surface energized/de-energized systems, as well as position, repair, and enhance transmission towers and respective equipment.
Climb ladders to string wires and link cords to transformers and other components.
Initiate routine inspections to replace damaged or worn-out insulators, conductors, and switches.
Quick tip: Create impressive job descriptions easily in our partner's Resume Builder by adding pre-written job phrases for every industry and career stage.

Education section
Near the end of your resume add your education section.
Experienced candidates should keep it brief and focus on professional qualifications – and junior candidates can include high school diplomas, college degrees etc.
Additional information
At the end of your resume, you can add any extra information that might be relevant to the jobs you are applying for.
This could be hobbies, interests, publications, clubs or memberships.
This section is optional and doesn't need to be added if you have nothing more relevant to add.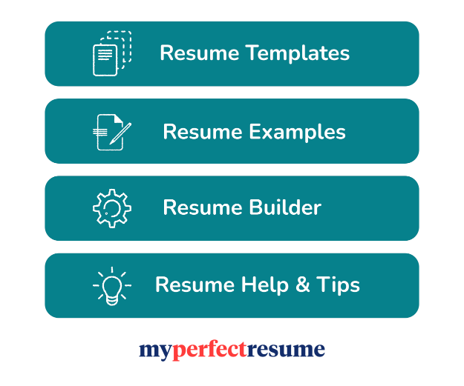 Writing your own winning Lineman resume
By tailoring your resume to the specific job and industry you are targeting and ensuring that it effectively communicates your professional value, you can position yourself as a top candidate for all Lineman positions.
Good luck with your job search!