Are you hoping to progress your project management career and become an expert on the Scrum framework?
Then starting in a junior role will help you to master the Scrum principles and practices.
But to take this next step in your career, you first need a strong application. Find out how to write an impressive resume with our top tips and junior Scrum master resume example below.
Contents
| | |
| --- | --- |
| How to write your Junior Scrum Master resume | |

Junior Scrum Master Resume Example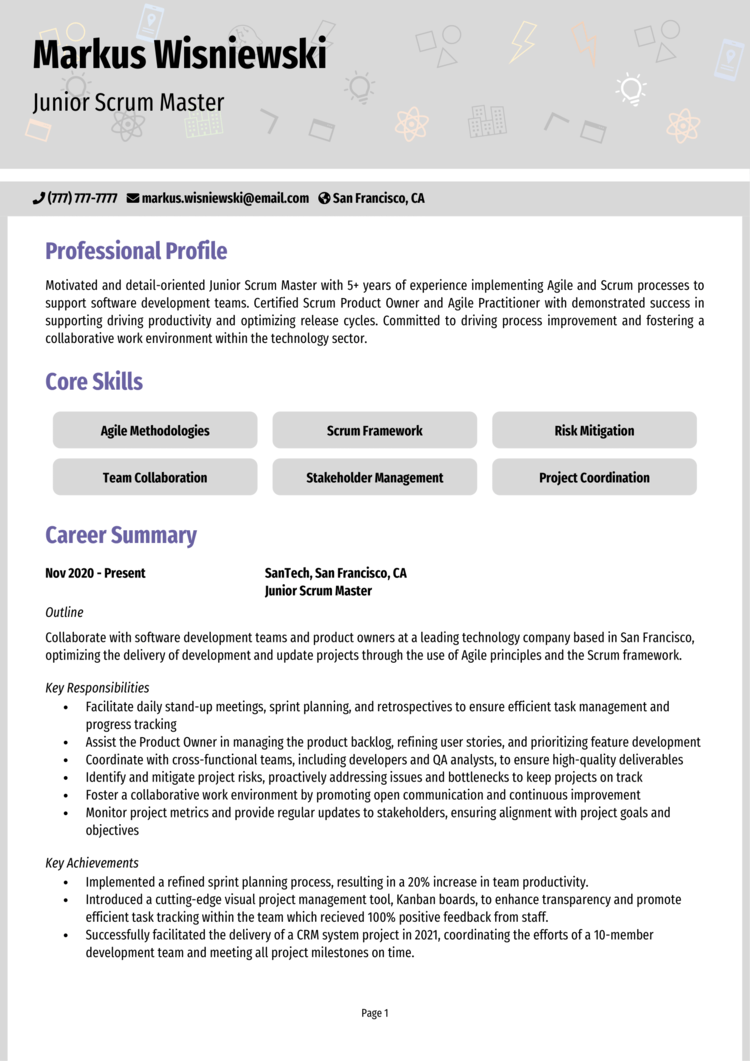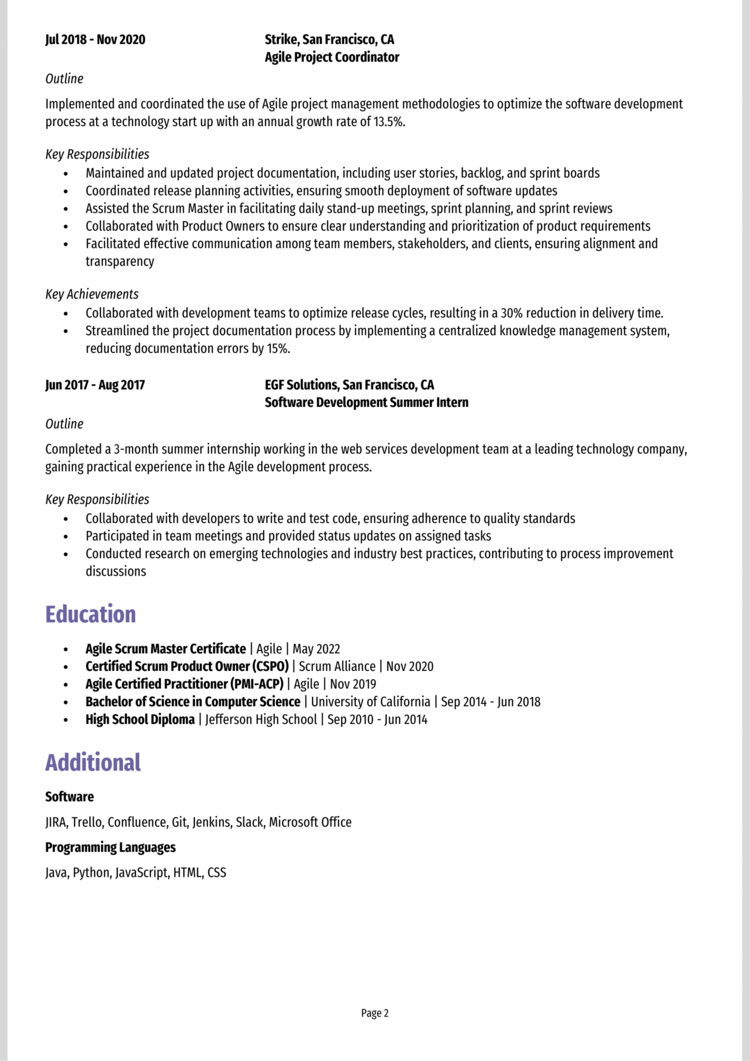 From the Junior Scrum Master resume example above, you can see the kind of information your resume will need to include, and the layout you will need to create for an easy-reading experience.
The rest of this guide will show you how to apply this format to your own unique situation, and create a resume that will attract the best employers in your industry.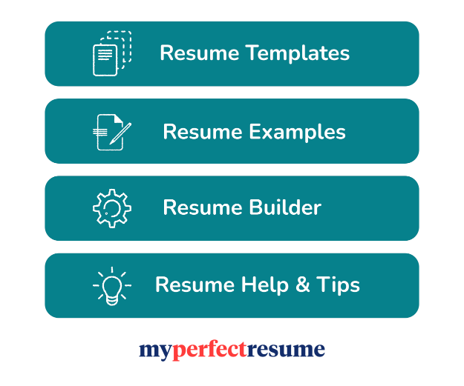 Junior Scrum Master resume layout and format
If you want to get noticed in the job market, you have to pay attention to the format and layout of your resume.
Essentially your resume needs to look highly polished, and provide hiring managers with an easy reading experience.
Use these resume formatting tips to get a head start on this.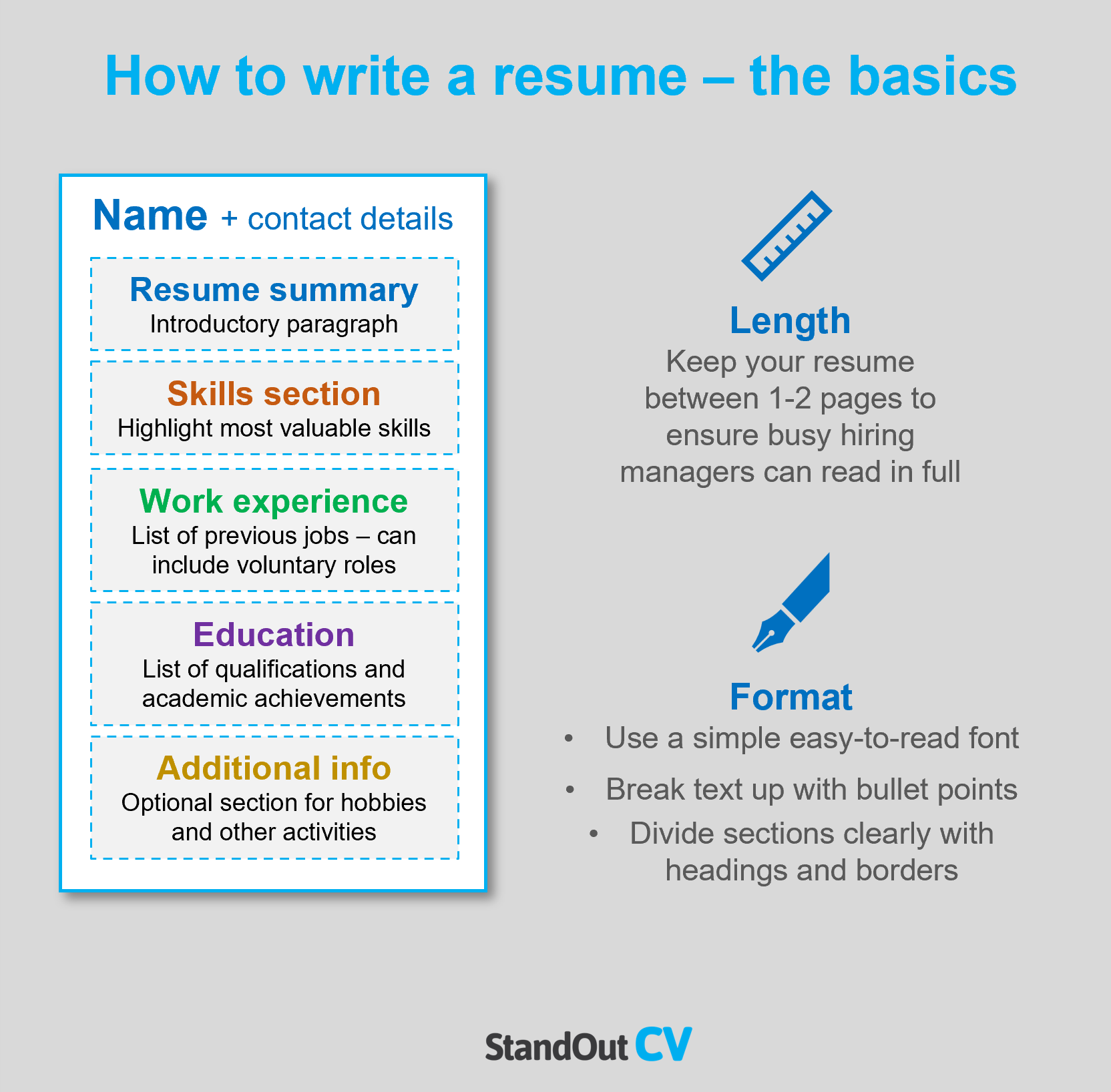 Formatting your resume
Length: Recruiters often see hundreds of resumes per day – so keep yours under 2 pages in length, if you want to ensure it gets read in full.
Font & readability: Readability is the name of the game when it comes to your resume. Ensure yours is a dream to read by using a simple clear font, and breaking the text up with plenty of bullet points and short paragraphs.
Layout: Allow recruiters to skim through your resume with ease, by dividing the page into clear sections with headings and borders. The design of your resume should be eye-catching but not overly complex – keep the style and color scheme simple and clean.
Photos: Although it is not compulsory to include a photo in your resume in the USA, it can be advantageous if you are applying to companies in creative industries.
Quick tip: Achieving a professional look for your resume can be difficult and time-consuming. If you want to create an attractive resume quickly, try our partner's Resume Builder and use one of their eye-catching resume templates.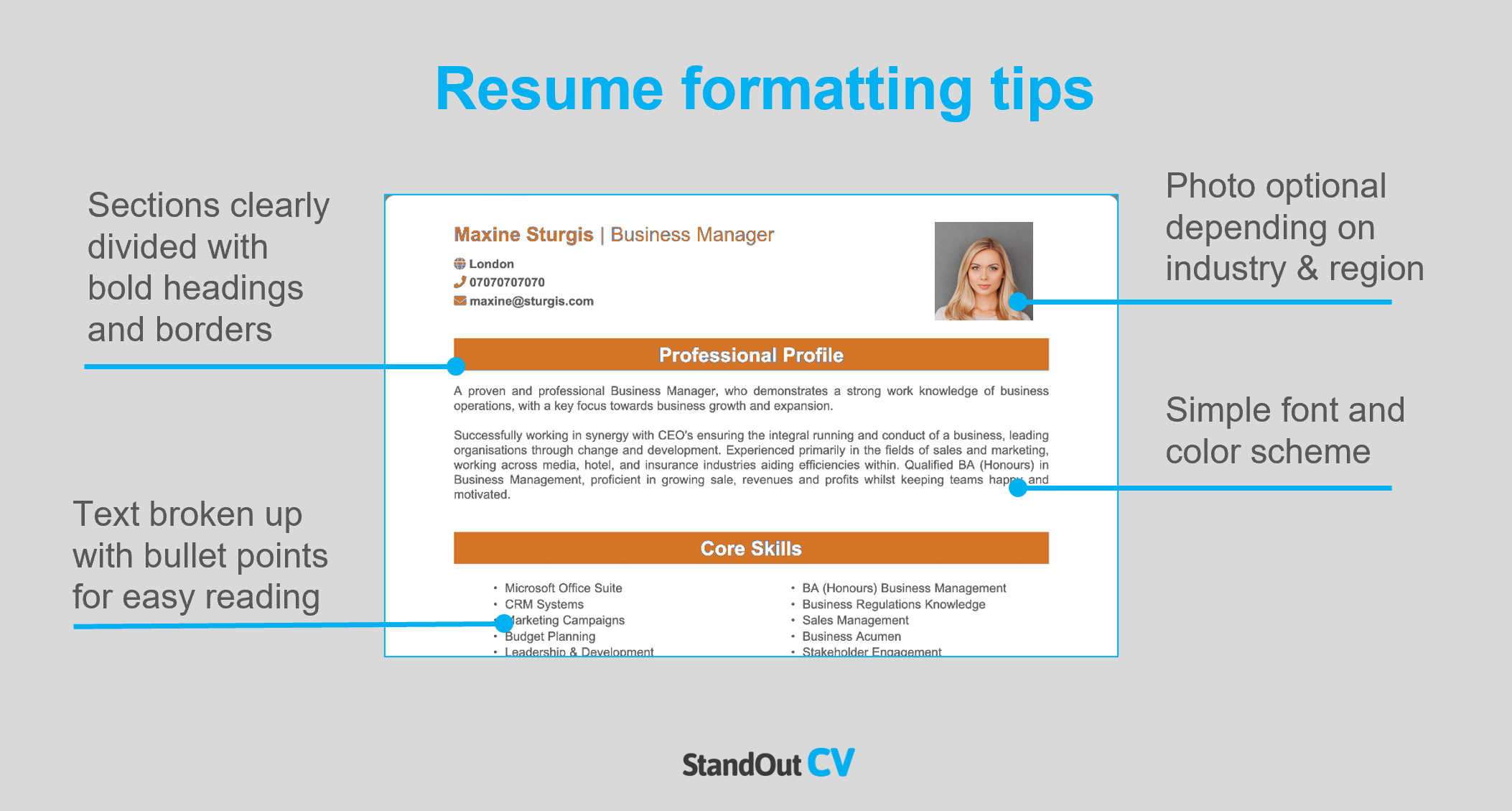 Resume layout
Organize the document into these sections when you write your resume.
Name and contact details – Employers need to know how to get in touch with you – so list your email and cell phone number here.
Resume summary – An intro paragraph at the top of the resume which summarizes your suitability for target jobs.
Skills section – A bullet-pointed list of your most relevant skills and knowledge.
Work experience – A list of your previous jobs (or at least the most relevant and recent ones)
Education – Add academic and professional qualifications that prove you can carry out the job
Additional info – If they are relevant to the jobs you are applying for, you can add an extra section for things like hobbies and interests.
Here's what to add to each section of your Junior Scrum Master resume.
Contact Details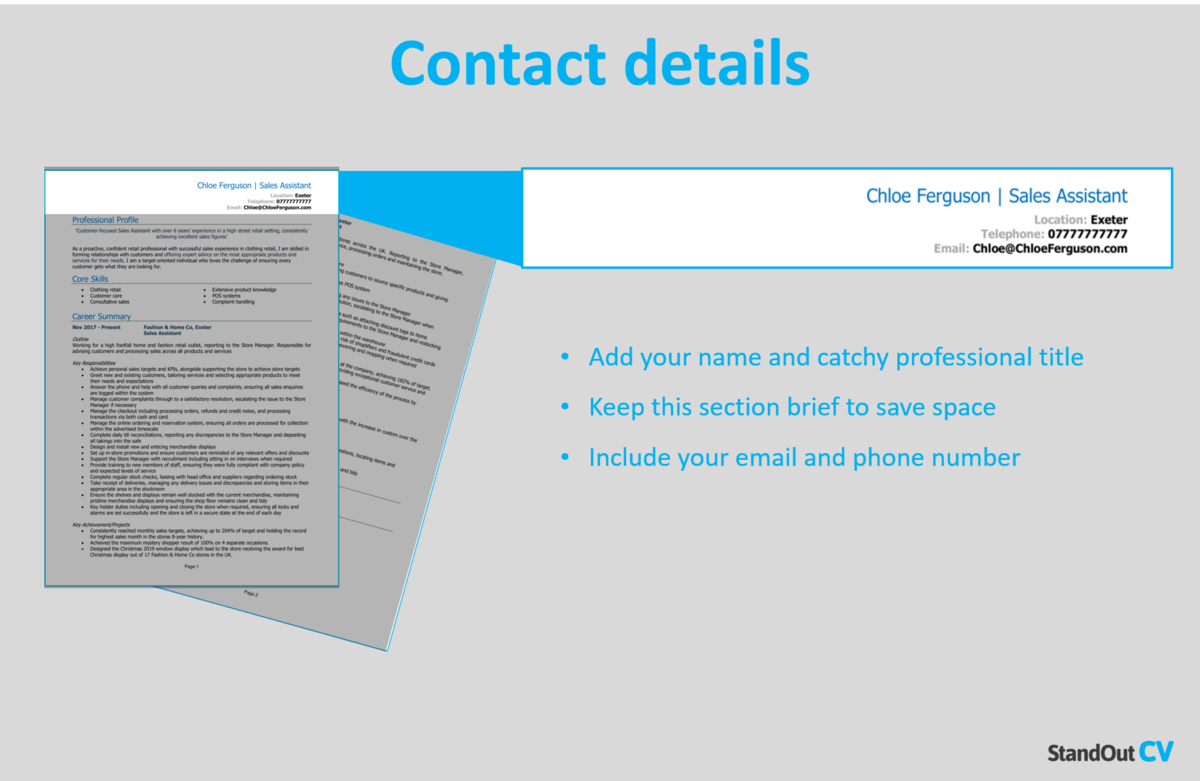 Make it easy for hiring managers to contact you by adding your contact details to the top of your resume.
Keep this section small to save space and include the following.
Name and profession title
Telephone number – Ideally your cell phone so you can answer quickly.
Location – Add your general location such as LA or New York
Email address – Use a professional looking one with no nicknames.
You can add a link to your LinkedIn profile if you have one – you do not need to include personal details like date of birth or marital status.
Junior Scrum Master Resume Summary
Make a strong first impression on recruiters by beginning your resume with a powerful summary that highlights your most valuable skills and experience.
This brief summary provides an opportunity to showcase why you're the ideal candidate for the job and persuade recruiters to read further into your resume.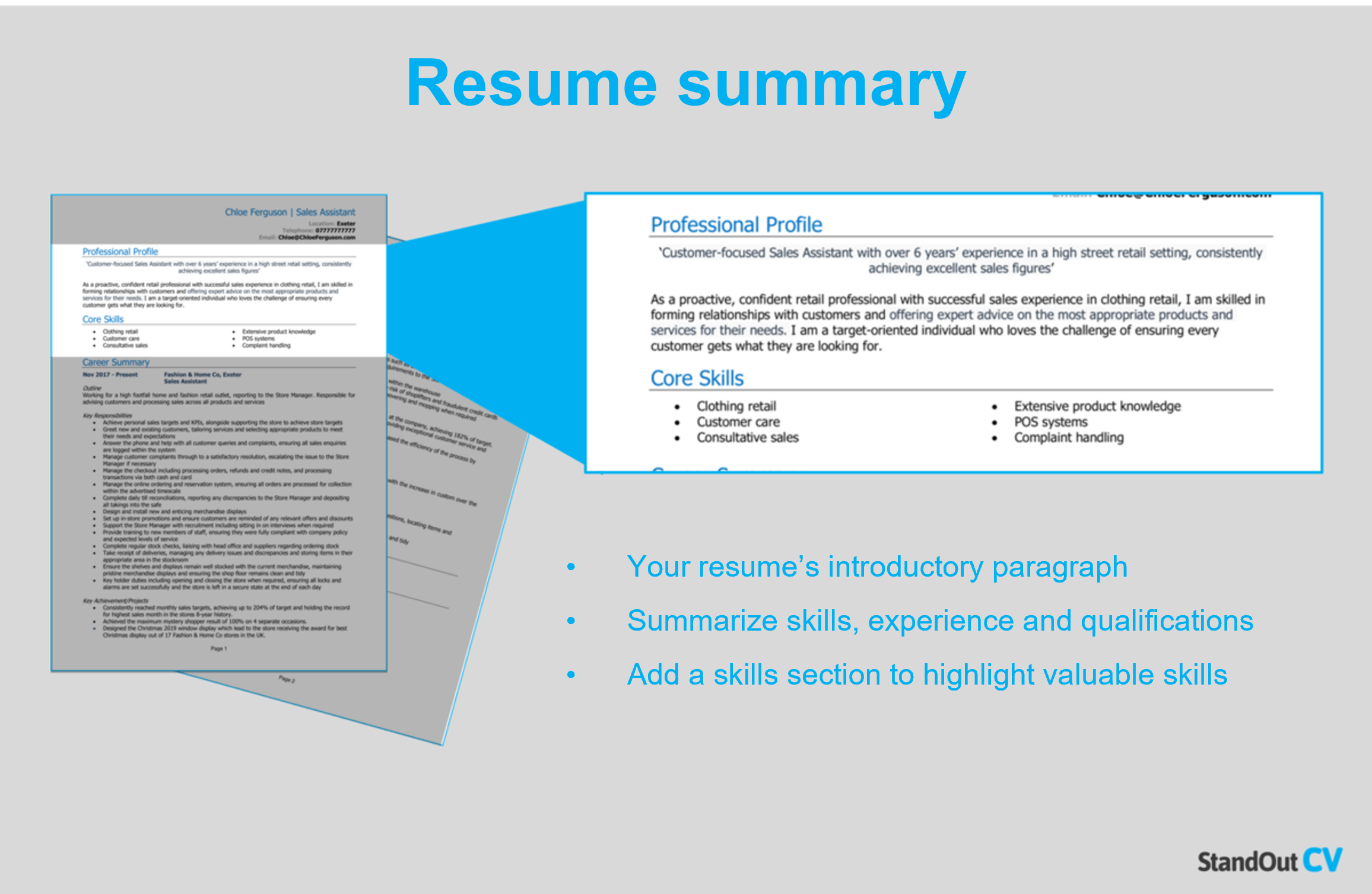 How to create a resume summary that will excite recruiters:
Keep it short: You only have a few seconds to grab a recruiters' attention and make them commit to your resume, so keep your summary between 4 – 7 lines.
Tailor to target jobs: Recruiters will be scanning for the skills and knowledge they mentioned in the job description, so add as many as you can to your summary.
Avoid using cliches: Although you may believe that you're a "team player who always gives 110%," these kinds of cliches don't communicate much about your skills and qualifications to potential employers. It's more effective to stick to factual information in your resume.
Junior Scrum Master resume summary example
Motivated and detail-oriented Junior Scrum Master with 5+ years of experience implementing Agile and Scrum processes to support software development teams. Certified Scrum Product Owner and Agile Practitioner with demonstrated success in supporting driving productivity and optimizing release cycles. Committed to driving process improvement and fostering a collaborative work environment within the technology sector.
What to include in your Junior Scrum Master resume summary?
Summary of your experience: Provide an overview of the type of work you have done in the past and the impact you have made at previous employers.
Relevant skills: Incorporate your highly relevant skills for Junior Scrum Master jobs to exhibit your suitability as soon as your resume is opened.
Qualifications: Any qualifications that are important to the Junior Scrum Master jobs you are applying for, should be mentioned in the summary.
Quick tip: Choose from hundreds of pre-written summaries across all industries, and add one to your resume with one-click in our partner's Resume Builder. All written by recruitment experts and easily tailored to suit your unique skillset and style.
Core skills section
Sitting just underneath your resume summary, your core skills section gives recruiters 4-10 of your most in-demand skills in just a glance.
As Junior Scrum Master jobs may get hundreds of applications, this is a great way to stand out and quickly grab hiring managers' attention.
It should be made up of 2-3 columns of bullet points and highlight attributes that are hyper-relevant to the jobs you are aiming for.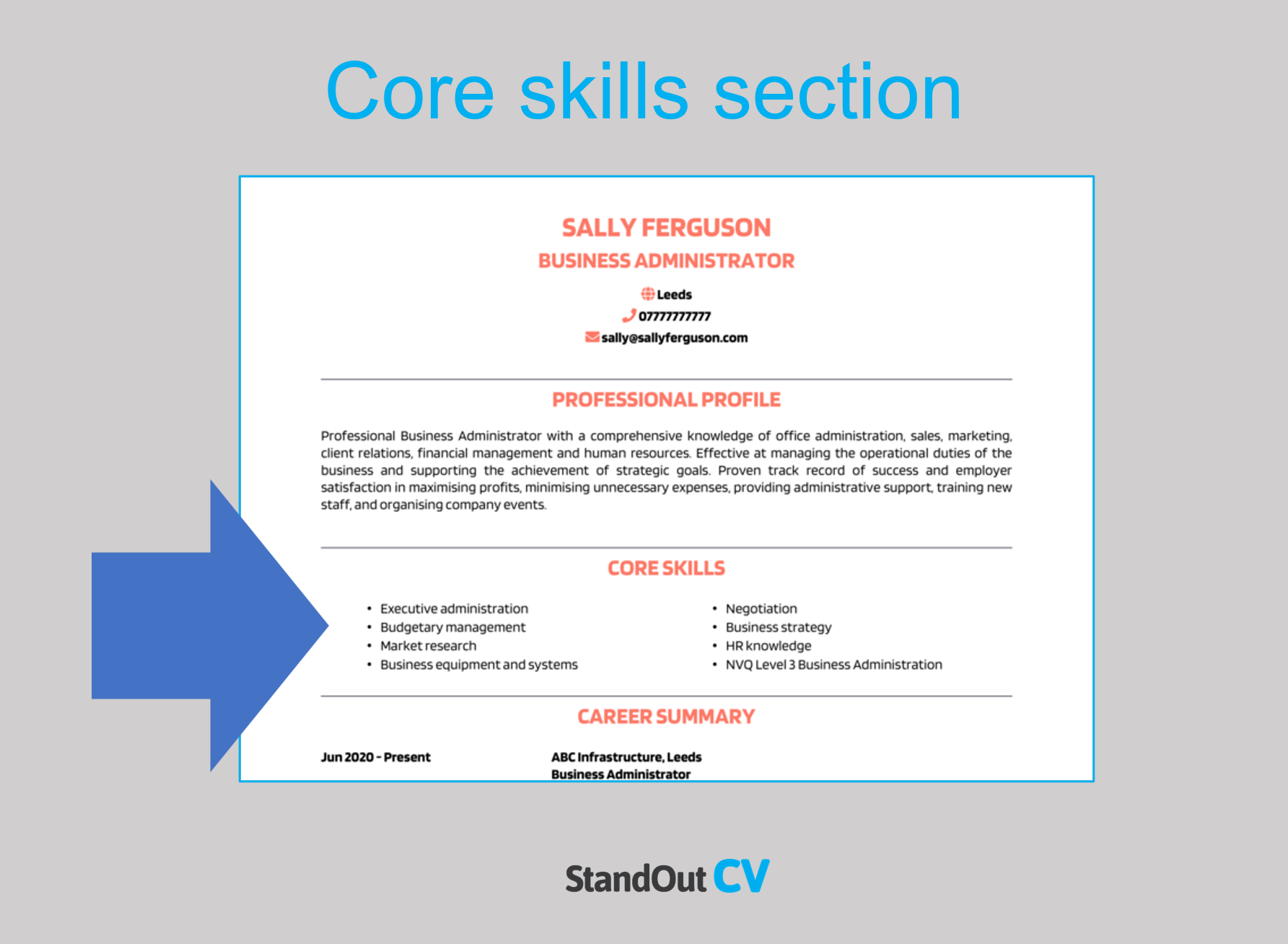 Best skills for your Junior Scrum Master resume
Scrum Framework – Utilizing knowledge of the principles, roles, events, and artifacts of the Scrum framework, enabling efficient project management and team collaboration.
Agile Practices – Maintaining a thorough understanding and application of agile methodologies, promoting iterative development, continuous improvement, and adaptability.
Sprint Planning and Management – Organizing and facilitating sprint planning meetings, defining sprint goals, and managing the team's progress throughout each sprint.
Daily Stand-ups – Conducting effective daily stand-up meetings to ensure team members communicate their progress, challenges, and plans for the day.
Sprint Review and Retrospectives – Organizing and facilitating sprint review meetings to gather feedback from stakeholders and retrospectives to identify areas of improvement.
Backlog Management – Managing the product backlog, ensuring it remains prioritized, well-defined, and updated based on changing requirements.
Conflict Resolution – Addressing and resolving conflicts within the team and ensuring a harmonious work environment.
Servant Leadership – Embodying servant leadership principles, supporting the team's needs, and enabling their self-organization and high performance.
Metrics and Reporting – Tracking and analyzing project metrics, such as velocity and burndown charts, to evaluate team performance and make data-driven decisions.
Collaboration and Facilitation – Facilitating collaboration between team members, product owners, and stakeholders to ensure effective communication and alignment on project goals.
Quick tip: Our partner's Resume Builder contains thousands of in-demand skills for every profession that can be added to your resume in seconds – saving you time and greatly improving your chances of landing job interviews and getting hired.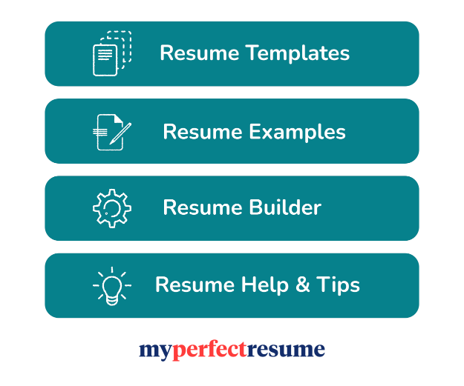 Work experience
Once you've hooked the hiring manager with your summary, you can really blow them away with you work experience.
List your previous jobs from newest to oldest to show the impact you made at each organization.
If you have years of experience, you can leave out some of the older jobs, and if you have little/no experience, you can bulk this section up with voluntary work and college placements.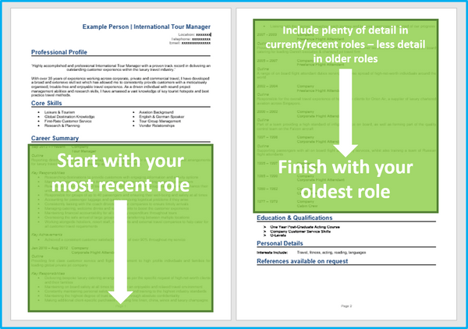 Structuring your jobs
Resume job descriptions contain lots of information, so its crucial to structure them well.
Use the structure below to ensure hiring managers can consume the information easily.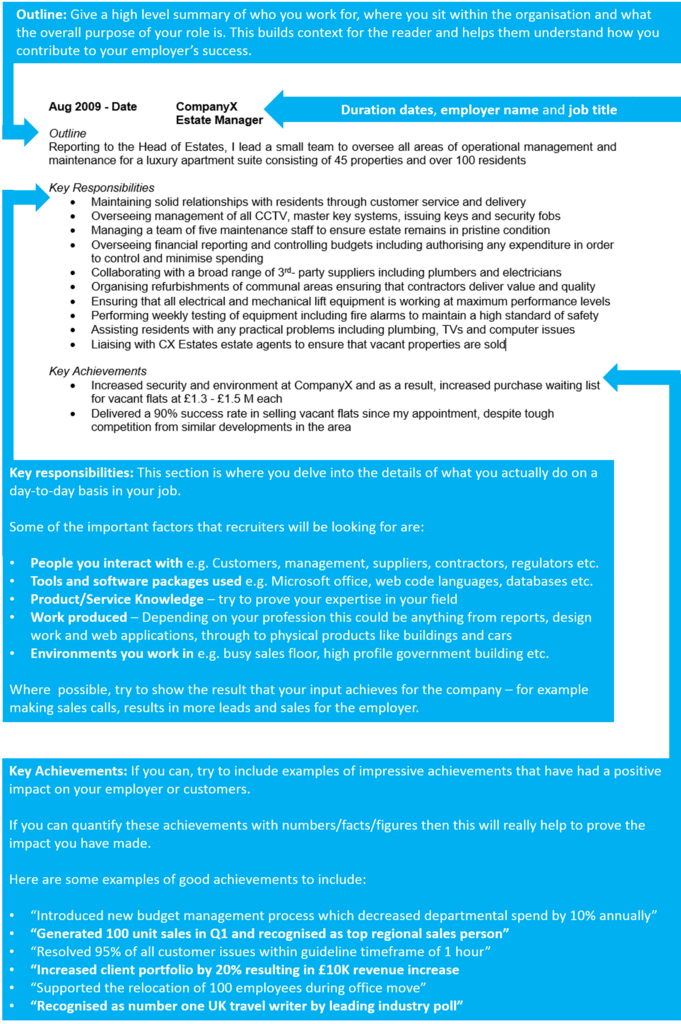 Job outline
Kick off each role with a high-level overview to summarize the focus of the job, what the organization/department does, and how you fit into the bigger picture.
Key responsibilities
Then delve into the detail of your job by listing out easy-to-read bullet points which show how you apply your skills in the workplace.
Tailor these bullet points to focus on the skills and knowledge that are required in the jobs you are applying for.
Key achievements
Finish each role by highlighting some impressive achievements you made whilst in the role.
Anything that benefited the employer can be included from making financial savings, to winning new customers.
Quantify your achievements with facts and figures if you can, e.g. "reduced call wait time by 10%"
Example job for Junior Scrum Master resume
Outline
Collaborate with software development teams and product owners at a leading technology company based in San Francisco, optimizing the delivery of development and update projects through the use of Agile principles and the Scrum framework.
Key Responsibilities
Facilitate daily stand-up meetings, sprint planning, and retrospectives to ensure efficient task management and progress tracking
Assist the Product Owner in managing the product backlog, refining user stories, and prioritizing feature development
Coordinate with cross-functional teams, including developers and QA analysts, to ensure high-quality deliverables
Identify and mitigate project risks, proactively addressing issues and bottlenecks to keep projects on track
Quick tip: Create impressive job descriptions easily in our partner's Resume Builder by adding pre-written job phrases for every industry and career stage.

Education section
Nearing the end of your resume, your education/qualifications section should be added.
In a well-structured list, add all of your qualifications and certifications that qualify you to perform a typical Junior Scrum Master role.
If you have plenty of work experience, keep this section brief – if not, add lots of detail to make up for your lack of experience.
Additional information
The additional info section is optional but can be useful if you have anything else to add that could benefit your application.
For example, you may have some hobbies and interests that are relevant to your job – or you might have awards or publications to shout about.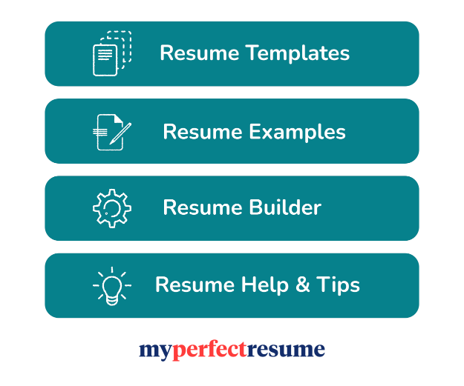 Writing your own winning Junior Scrum Master resume
Following the steps in this guide will help you to create a winning Junior Scrum Master resume and bag lots of interviews.
Good luck with your job search!