Getting relevant work experience can be tough, especially if you're trying to do this alongside your studies or another job.
Fortunately, externships present you with a great opportunity to gain practical experience in your chosen field whilst you study.
And hiring managers love to see them on a resume!
This guide will show you how to include an externship on your resume to boost your chances of landing an interview.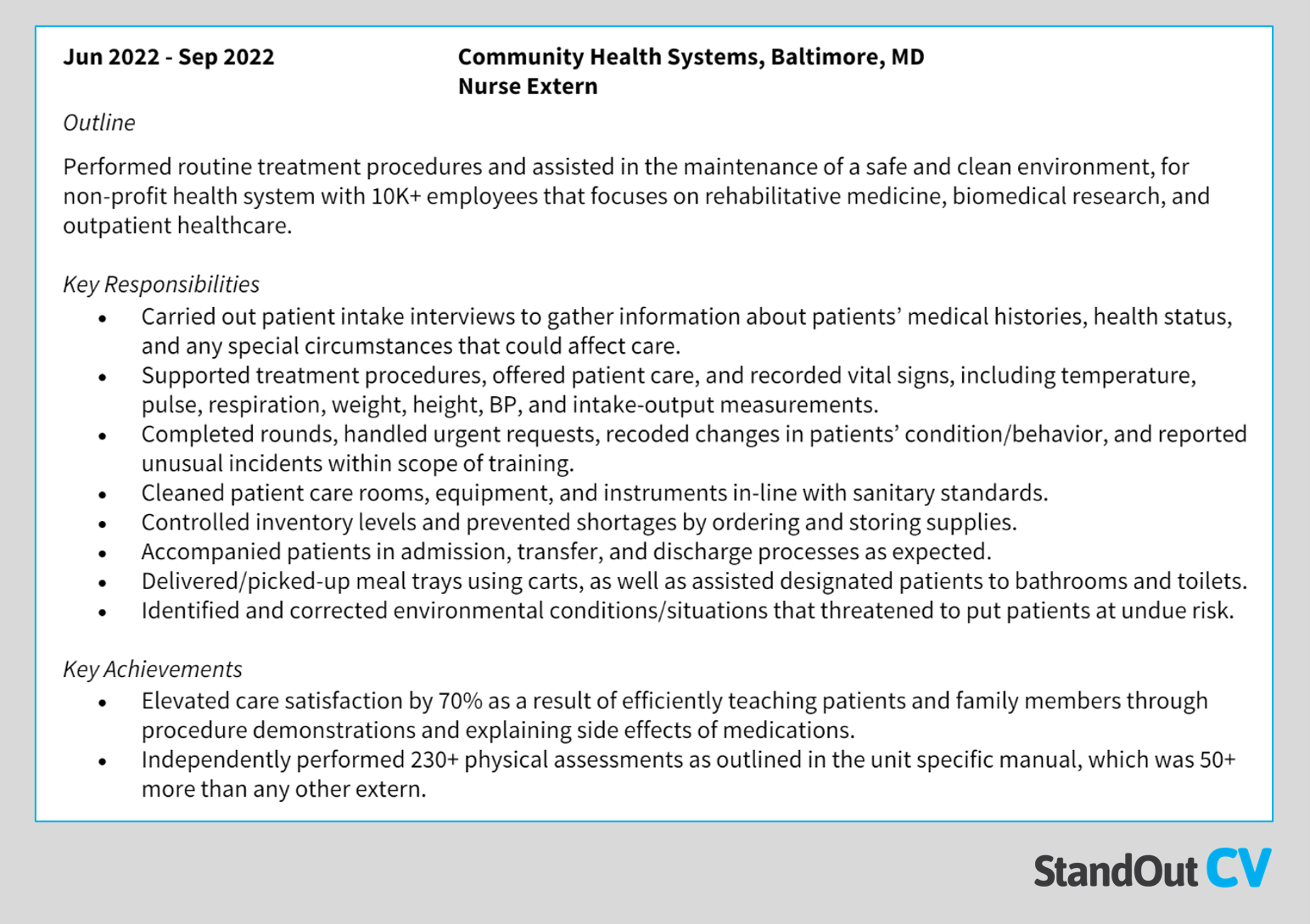 Where to add an externship to your resume
You should add your externship to the work experience section of your resume as if were any other job. This allows you to go into plenty of detail about what you learned during your time there and will make recruiters view it as a serious position.
Your work experience should be in reverse chronological order (newest to oldest) so if your externship is the most recent role you have undertaken, it should go right at the top.
How to add an externship to your resume
When adding your externships to your resume, you should treat this like any other job or type of work experience.
Structure this like a job – It's important that you still structure your externship like you would any job. This means providing the job title of the role you were shadowing, the name of the company, the location, and the dates you were there
Provide an outline – Once you've got the company name and dates set up as a heading, you can give a brief outline of your externship. This should include top-level details about the company and the position of the person (or people) you were shadowing
Bullet point responsibilities shadowed – Now you can go into more detail about the responsibilities of those you were shadowing and what you observed them doing. Give the names of any relevant tools or programs you saw them using and also any tasks you were asked to complete yourself
Highlight achievements – This is your chance to highlight anything you achieved during your time in the externship. For example, whilst shadowing, you may have been taught to use an important new tool, or you might have contributed ideas towards a big and impressive project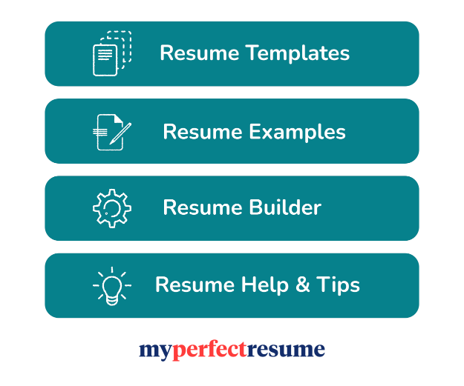 Example externship resume 1
SEO Specialist Externship, Disruptive Marketing – Chicago, IL, August 2022
Gained valuable experience whilst shadowing the SEO specialist at Disruptive Marketing, one of Chicago's top-rated PPC and digital marketing agencies.
Responsibilities:
Observed the SEO specialist as they ran an in-depth analysis of a new client's website using Google Search Console
Put together an original blog post for the company website using five keywords provided by the SEO team
Learned how to run and monitor pay-per-click (PPC) campaigns to increase revenue through online advertising

Example externship resume 2
Elementary Teacher Externship, Happy Days Elementary School – Boston, MA, April 2021
Joined the team at Happy Days Elementary School (K-5), shadowing the second-grade teacher and observing how they taught and inspired the children of Blue Class.
Responsibilities: 
Observed the teacher as they delivered lessons, including math, science, and Spanish
Watched as the teacher put together engaging daily lesson plans before having a go at creating my own
Assisted and supported several of the children as they worked on their Earth Day projects
What is an externship?
An externship is a workplace learning opportunity that allows students or professionals to gain practical, hands-on experience in their field of study or work. It is similar to an internship, but instead of carrying out tasks, the student will observe and shadow professionals to learn the functions of the job.
This can help participants gain a better understanding of the day-to-day responsibilities and challenges of their chosen profession, and can also help them make valuable professional connections for their future job search.

Should you add an externship to your resume?
Finally, just because you've completed an externship (or several), does this always mean you should include them on your resume?
If you're a recent graduate or you don't have a lot of work experience behind you, then this can be a valuable way to show you've got some on-the-job training. It can also be a great way to highlight your achievements and showcase any skills or responsibilities similar to those listed in the job you're applying for.
However, if you've got other more recent and relevant experiences to talk about, then it's best not to take up precious space with older externships.