In order to secure your next position as a healthcare consultant, you need to prove you've got the qualifications, skills, and experience to successfully take on such an important role.
The problem is, fitting all of this onto five pages is hard enough, let alone one or two.
But with our expert guidance and healthcare consultant resume example below, you can craft an interview-winning application. Read on to find out how.
Contents
| | |
| --- | --- |
| How to write a Healthcare Consultant resume | |

Healthcare Consultant Resume Example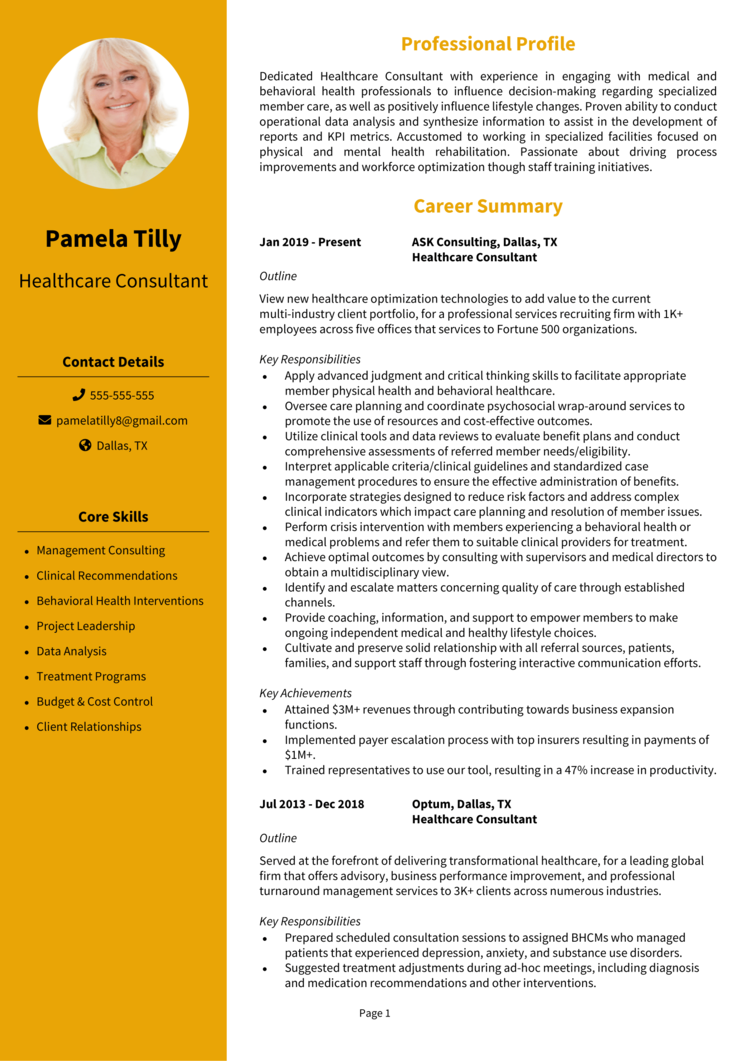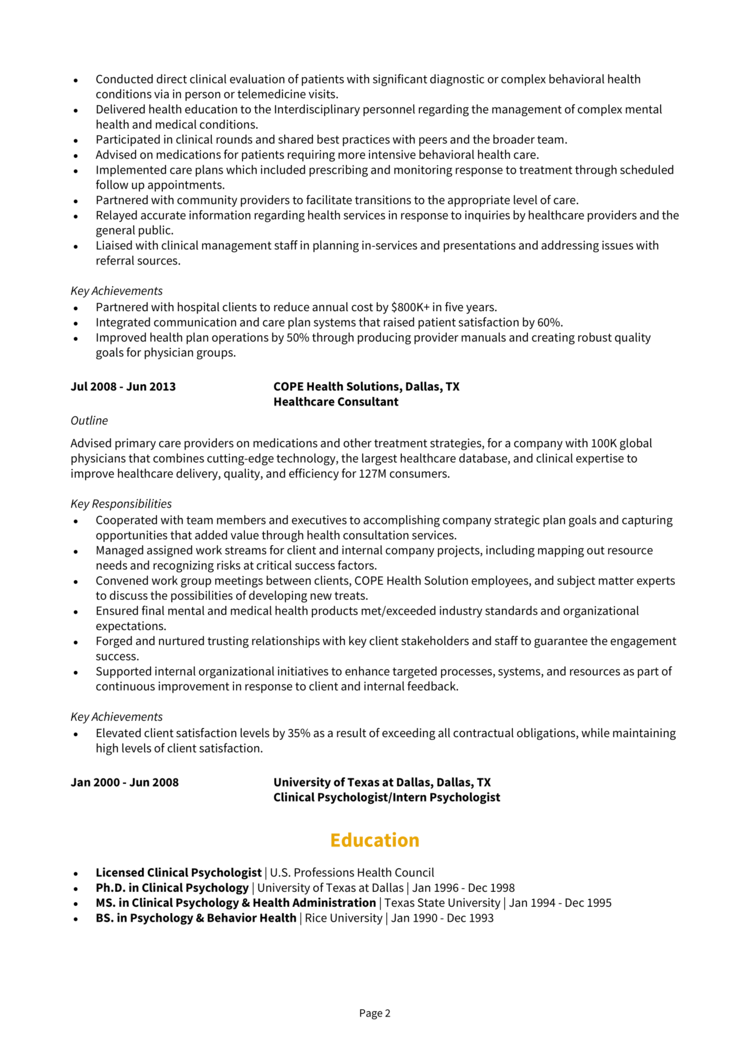 This example Healthcare Consultant resume is well-structured to provide a pleasant reading experience for recruiters, and contains all of the crucial information they want to see.
The rest of the guide will show you exactly how you can achieve this in your own resume.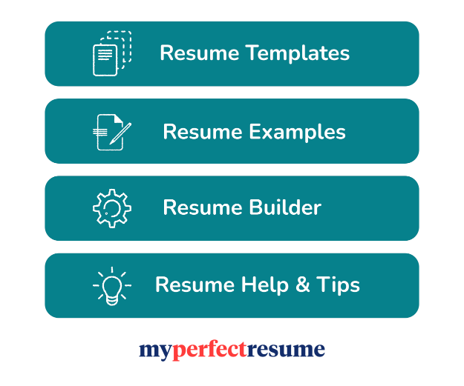 Healthcare Consultant resume layout and format
Formatting and structuring your resume correctly is key to landing job interviews.
Your resume needs to look attractive, but more importantly it needs to be easy for recruiters and hiring managers to read and digest the information.
These tips will help you to do that: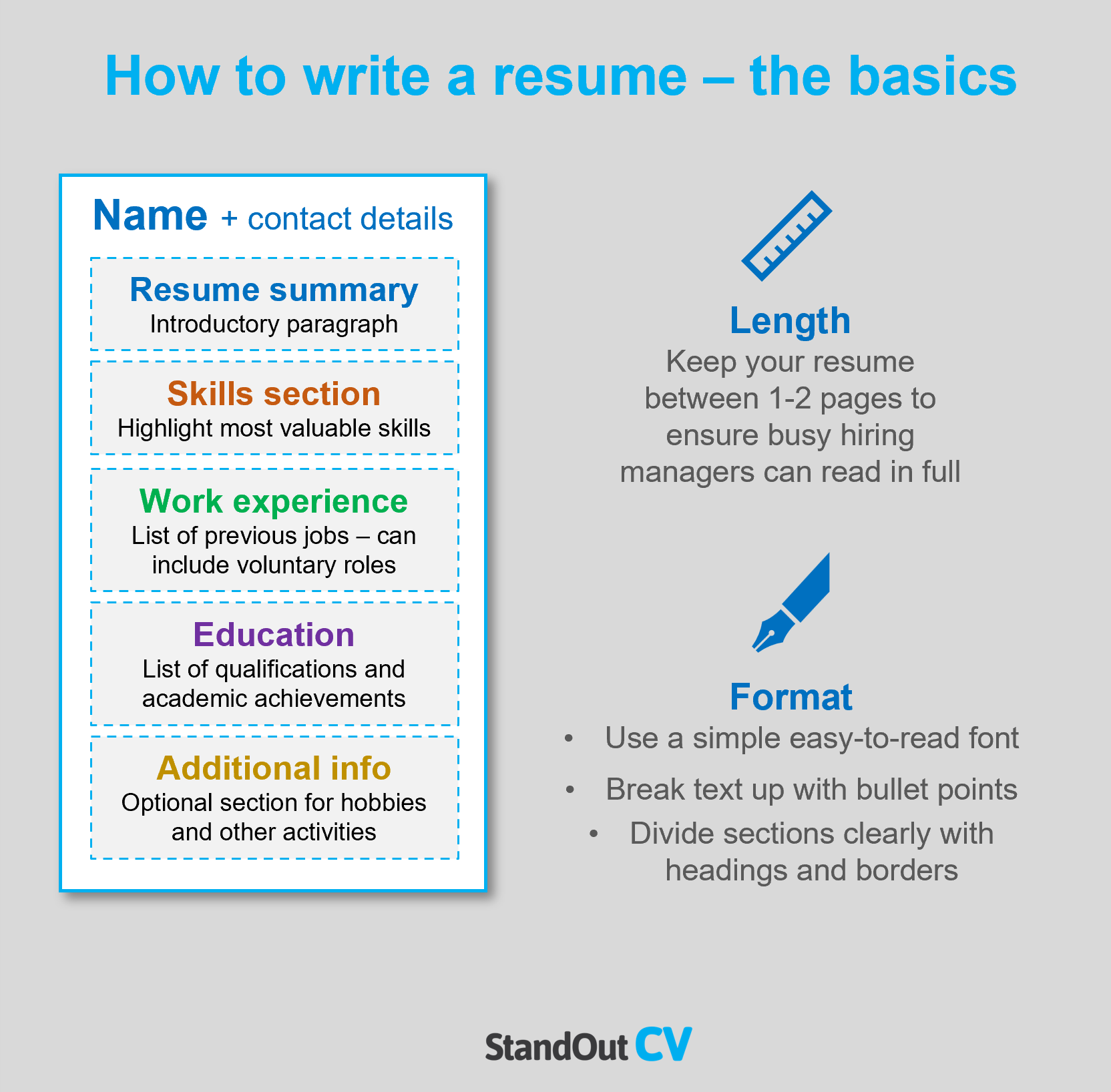 Formatting your resume for success
Length: Recruiters often see hundreds of resumes per day – so keep yours under 2 pages in length, if you want to ensure it gets read in full.
Font & readability: A readable resume is crucial if you want recruiters to see your important skills. Ensure yours is easy to read by using a simple, clear font and breaking up the text with bullet points and short paragraphs.
Layout & Structure: Hiring managers should be able to skim through your resume easily and pinpoint the information they want quickly. To help them do this, organize the page into clear sections with bold headings and dividing borders. The design should be clutter-free and professional-looking, with a calm color scheme.
Photos: You don't have to add a photo to your resume in the States, but some regions and industries like to see them.
Quick tip: Achieving a professional look for your resume can be difficult and time-consuming. If you want to create an attractive resume quickly, try our partner's Resume Builder and use one of their eye-catching resume templates.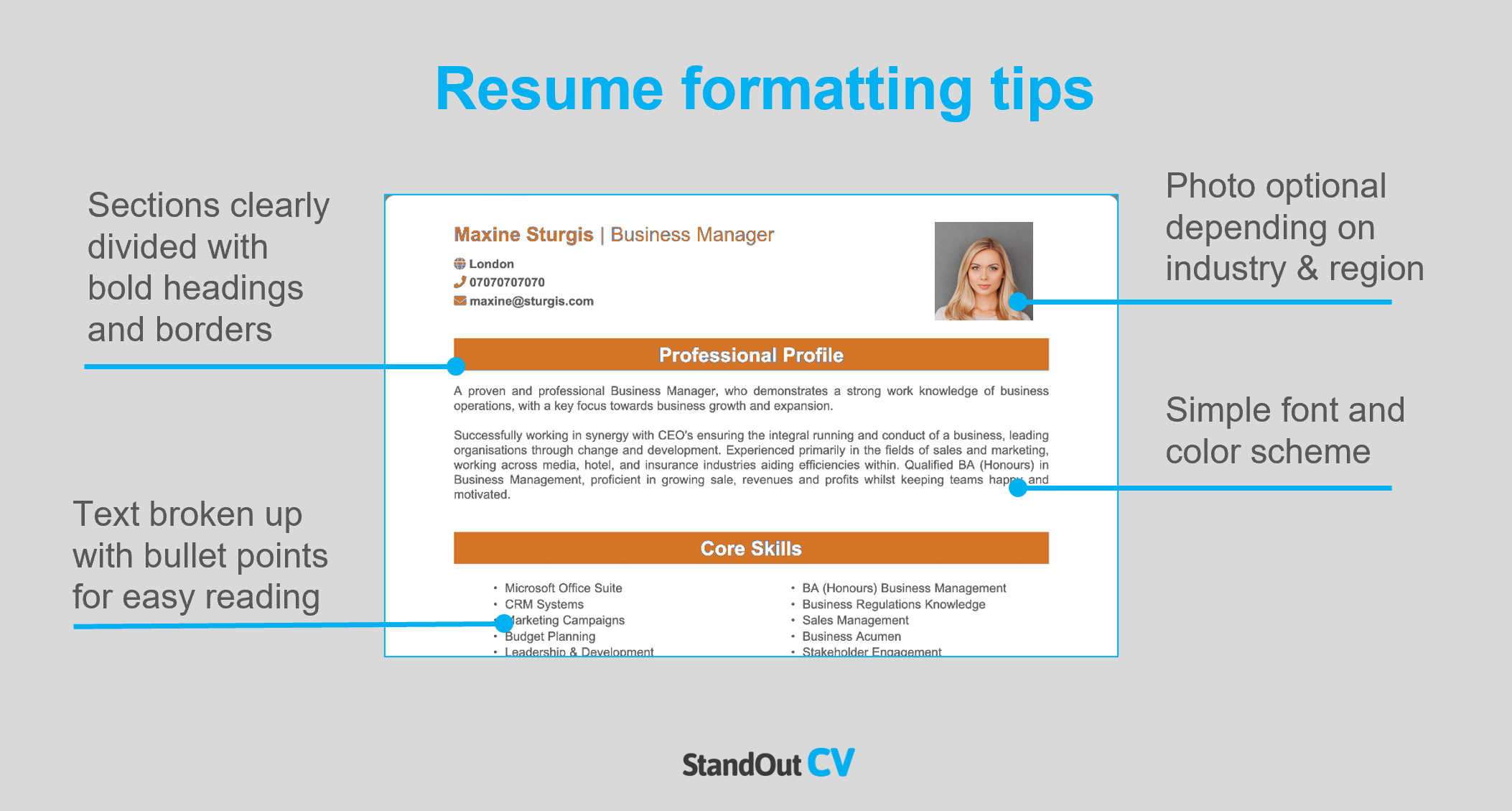 Resume layout
Organize the document into these sections when you write your resume.
Name and contact details – Employers need to know how to get in touch with you – so list your email and cell phone number here.
Resume summary – An intro paragraph at the top of the resume which summarizes your suitability for target jobs.
Skills section – A bullet-pointed list of your most relevant skills and knowledge.
Work experience – A list of your previous jobs (or at least the most relevant and recent ones)
Education – Add academic and professional qualifications that prove you can carry out the job
Additional info – If they are relevant to the jobs you are applying for, you can add an extra section for things like hobbies and interests.
Here's what to include in each part of your resume.
Contact Details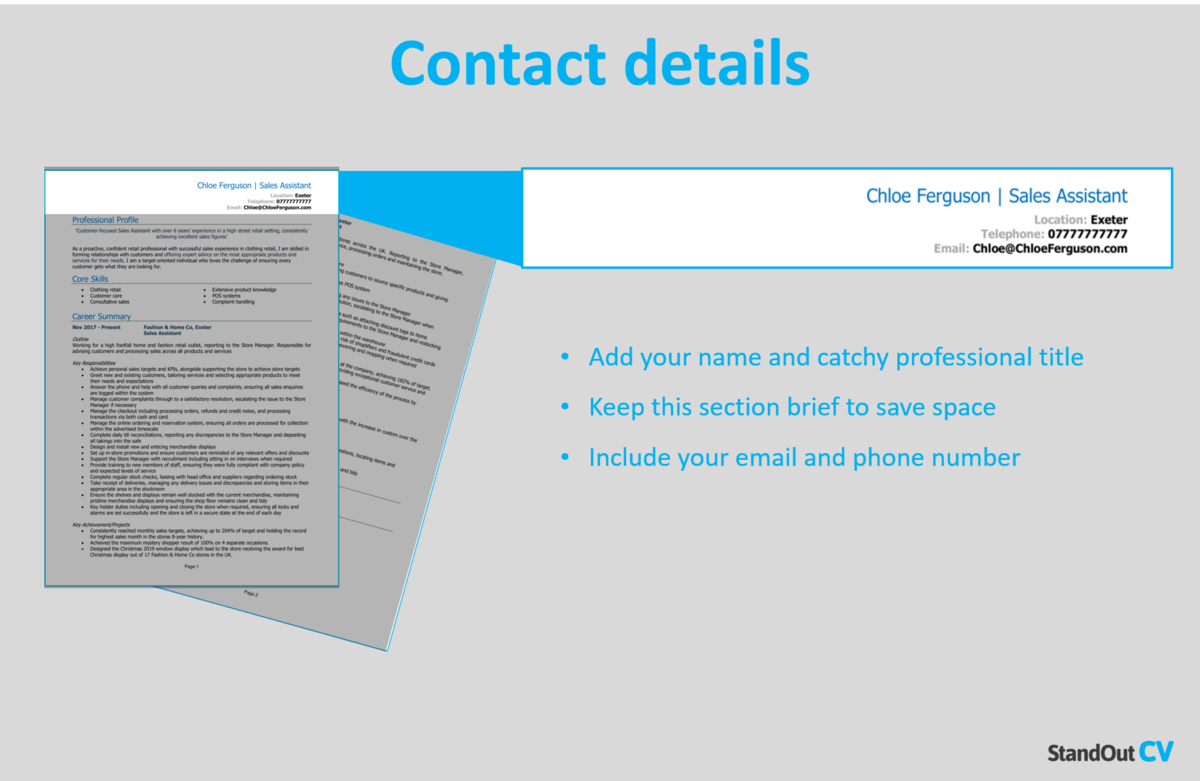 Keep your contact details short to save resume space and include the following.
Name and profession title
Cell phone number
Location – Add your local area such as Silicon Valley or New York, unless you are looking for work in a different location
Email address – Keep it professional and don't use an old address that you thought was cool in high school, but now looks a bit embarrassing.
You can add a link to your LinkedIn profile if you have one – you do not need to include personal details like date of birth or marital status.
Healthcare Consultant Resume Summary
Now it's time to get into the real content of your resume, starting with the summary.
Your resume summary is a short paragraph at the top of the document, and its jobs is to catch the eye of hiring managers by summarizing all your skills and knowledge that are most important to the roles you are applying for.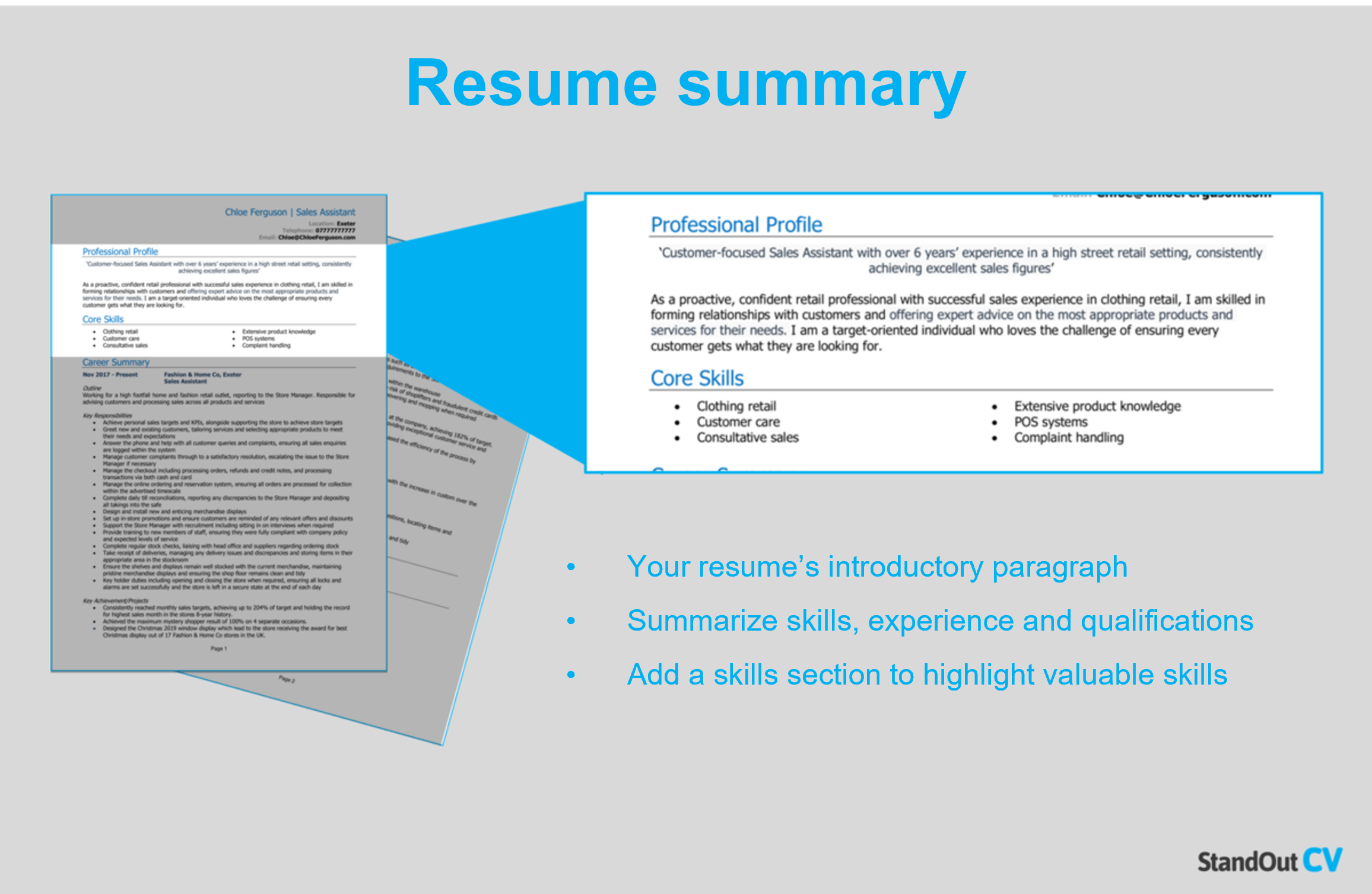 How to create a resume summary that will get you noticed:
Keep it short: To capture a recruiter's attention and keep them interested in your resume, limit your summary to 4-7 lines as you only have a few seconds to make an impression
Tailor to target jobs: Ensure your profile makes an impact by matching it closely to the requirements of the job description, copying as many key terms as possible.
Avoid using cliches: Recruiters look for facts in resumes, such as hard skills and qualifications – so, leave out the meaningless cliches like "hard worker who works well in a team and individually"
Example resume summary for Healthcare Consultant
Dedicated Healthcare Consultant with experience in engaging with medical and behavioral health professionals to influence decision-making regarding specialized member care, as well as positively influence lifestyle changes. Proven ability to conduct operational data analysis and synthesize information to assist in the development of reports and KPI metrics. Accustomed to working in specialized facilities focused on physical and mental health rehabilitation. Passionate about driving process improvements and workforce optimization though staff training initiatives.
What to include in your Healthcare Consultant resume summary?
Summary of experience: Provide an overview of the type of work you have done in the past and the impact you have made at previous employers.
Relevant skills: Incorporate your highly relevant skills for Healthcare Consultant jobs to exhibit your suitability as soon as your resume is opened.
Qualifications: Mention any Healthcare Consultant qualifications that are important to your profession in the summary briefly, to show you are qualified to carry out the role.
Quick tip: Choose from hundreds of pre-written summaries across all industries, and add one to your resume with one-click in our partner's Resume Builder. All written by recruitment experts and easily tailored to suit your unique skillset and style.
Core skills section
In addition to your resume summary, your core skills section provides an easily digestible snapshot of your skills – perfect for grabbing the attention of busy hiring managers.
As Healthcare Consultant jobs might receive a huge pile of applications, this is a great way to stand out and show off your suitability for the role.
It should be made up of 2-3 columns of bullet points and be made up of skills that are highly relevant to the jobs you are targeting.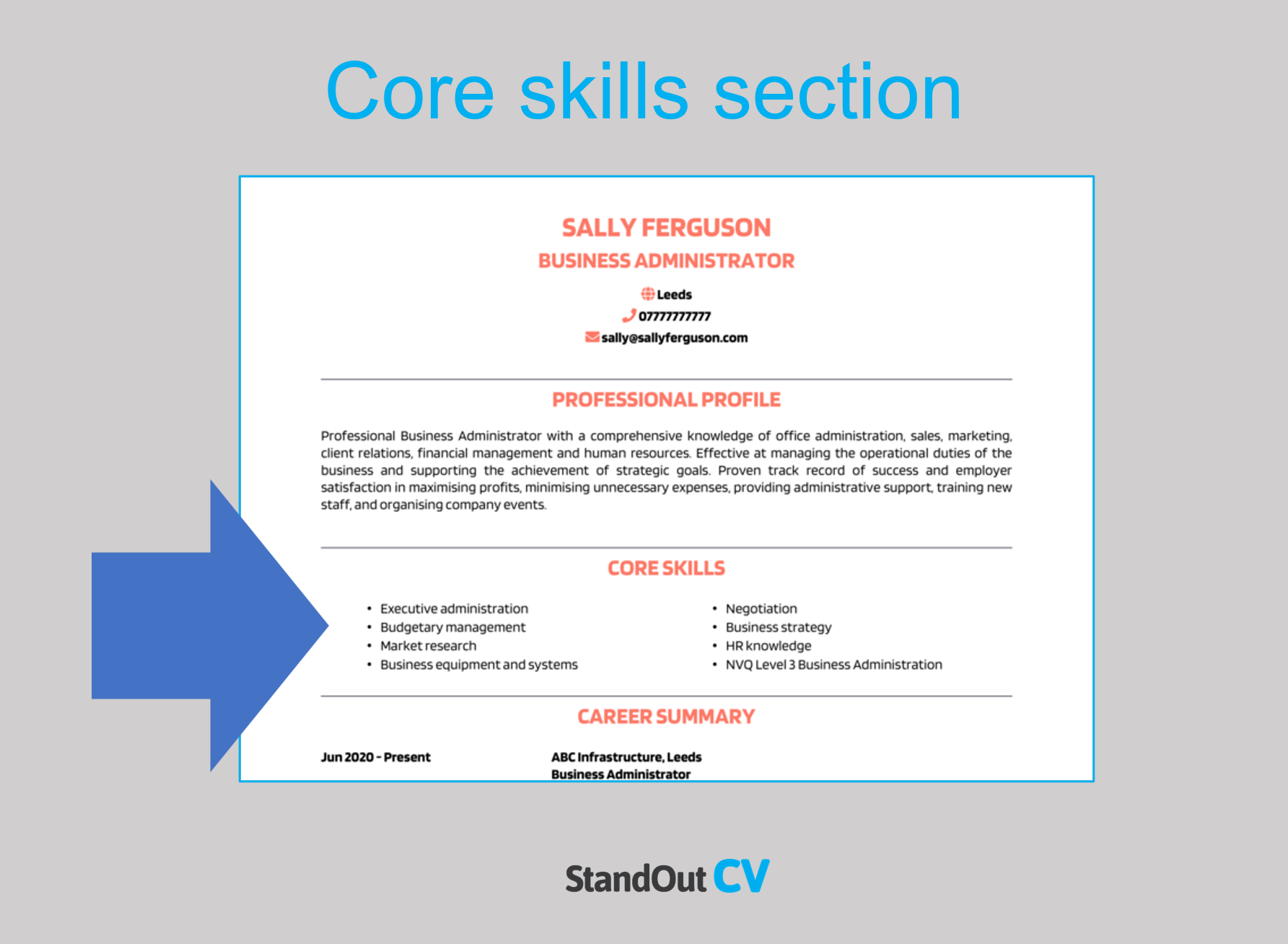 Best skills for your Healthcare Consultant resume
Healthcare Knowledge – Maintaining detailed knowledge of healthcare industry regulations, policies and practices, including medical terminology, health information systems, and healthcare data analysis.
Strategy Management – Developing and implementing long-term strategic plans to achieve client goals and objectives.
Process Improvement – Analyzing existing processes and identifying areas for improvement to increase efficiency and reduce costs.
Project Management – Managing complex healthcare projects from start to finish, including creating and managing project schedules, budgets, and resources.
Change Management – Managing change and transition within healthcare organizations, including developing and implementing change management strategies.
Data Analysis – Collecting and analyzing large volumes of healthcare data to identify trends, patterns, and opportunities for improvement.
Financial Management – Maintaining knowledge of financial management and accounting principles, including healthcare billing and revenue cycle management.
Regulatory Compliance – Maintaining detailed knowledge of healthcare regulations and compliance requirements, including HIPAA, OSHA, and other regulatory agencies.
Quick tip: Our partner's Resume Builder contains thousands of in-demand skills for every profession that can be added to your resume in seconds – saving you time and greatly improving your chances of landing job interviews and getting hired.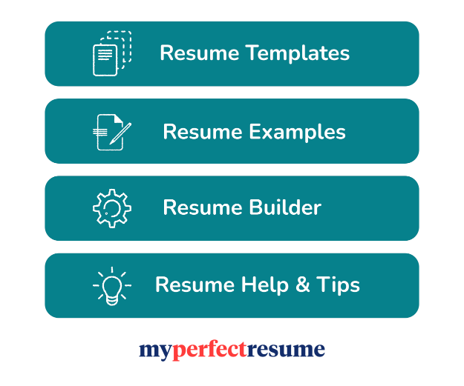 Work experience
So, you've grabbed the recruiters' attention with your summary, now it's time to show them what you're really capable of in your work experience section.
List your previous jobs from current to oldest, showing off the impact you made at each organization.
If you have tons of experience, you should just list the most recent an relevant jobs – but if you have little or no experience, add it all and even consider putting in voluntary work.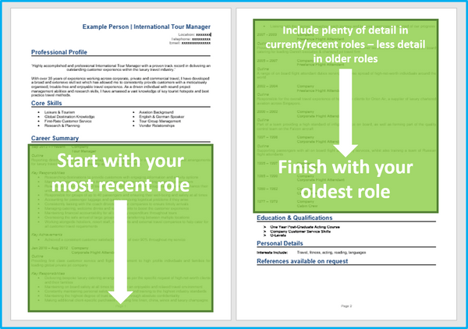 Structuring your jobs
It's easy to overwhelm readers when writing about a job you have been doing for years or even months.
Break the information up like this to keep it simple for recruiters to understand.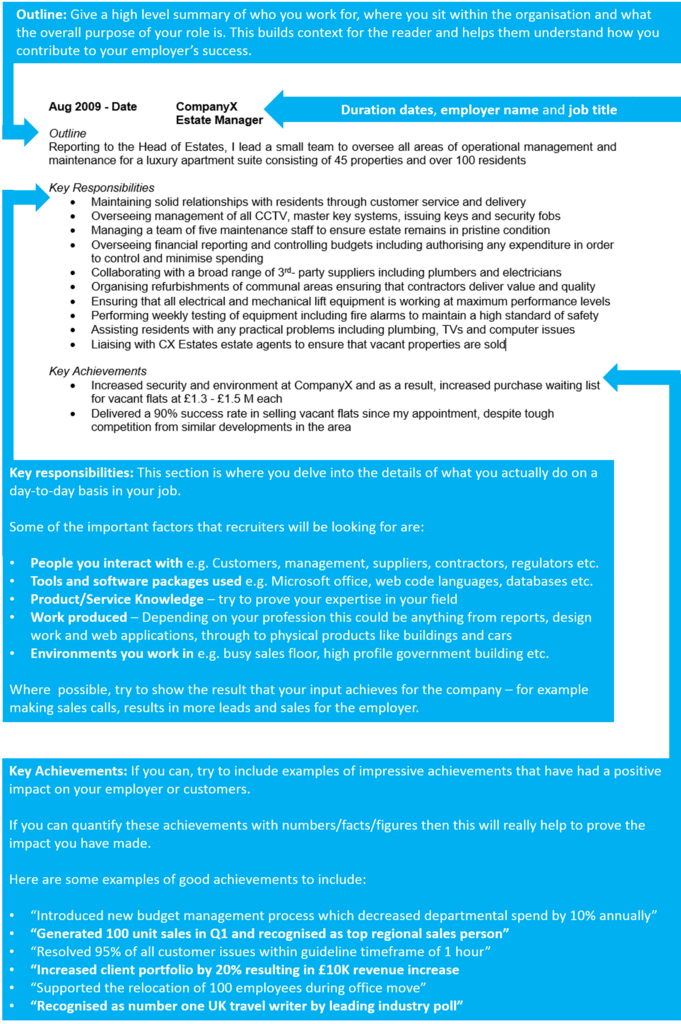 Job outline
Begin each job with a short summary of who the organization is, where you sit within it, and what the main goal of your position is.
Key responsibilities
Then delve into the detail of your job by listing out easy-to-read bullet points which show how you apply your skills in the workplace.
Tailor these bullet points to focus on the skills and knowledge that are required in the jobs you are applying for.
Key achievements
Show employers the value you can bring to them by adding a few achievements to your jobs.
Whether you've saved the company money or improved an internal process, let recruiters know
Add some numbers to give readers a real scale of the impact, e.g. "reduced call wait time by 10%"
Example job for Healthcare Consultant resume
Outline
View new healthcare optimization technologies to add value to the current multi-industry client portfolio, for a professional services recruiting firm with 1K+ employees across five offices that services to Fortune 500 organizations.
Key Responsibilities
Apply advanced judgment and critical thinking skills to facilitate appropriate member physical health and behavioral healthcare.
Oversee care planning and coordinate psychosocial wrap-around services to promote the use of resources and cost-effective outcomes.
Utilize clinical tools and data reviews to evaluate benefit plans and conduct comprehensive assessments of referred member needs/eligibility.
Interpret applicable criteria/clinical guidelines and standardized case management procedures to ensure the effective administration of benefits.
Quick tip: Create impressive job descriptions easily in our partner's Resume Builder by adding pre-written job phrases for every industry and career stage.

Education section
Nearing the end of your resume, your education/qualifications section should be added.
In a well-structured list, add all of your qualifications and certifications that qualify you to perform a typical Healthcare Consultant role.
If you have plenty of work experience, keep this section brief – if not, add lots of detail to make up for your lack of experience.
Additional information
If you have anything else to add which is relevant to the jobs you are applying for, the additional info section is the place to add it.
Perhaps you have a hobby which involves relevant skills, or maybe you have some awards or publications worth mentioning.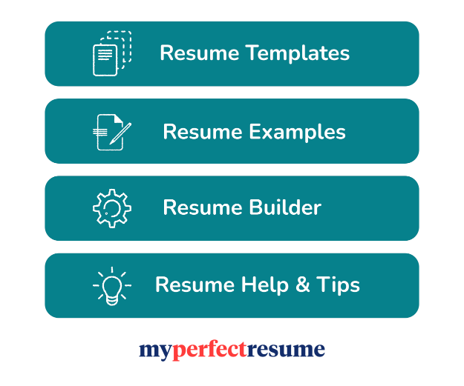 Writing your own Healthcare Consultant resume
A winning Healthcare Consultant resume should look great, read well, and sell your skillset to hiring managers.
If you follow the steps above, you should be able to bag yourself a top job in no time.
And don't forget you can use our partner's Resume Builder if you want to save time and ensure your resume contains the very best content.
Good luck with your job search!