You can host multiple group fitness classes a day, always keeping attendees happy, motivated, and moving.
Yet the exercise of writing an impressive resume that proves this feels almost impossible.
But before you throw in the towel, check out our step-by-step writing guide below, complete with a group fitness instructor resume example to inspire your own.
Contents
| | |
| --- | --- |
| How to write your Group Fitness Instructor resume | |

Group Fitness Instructor Resume Example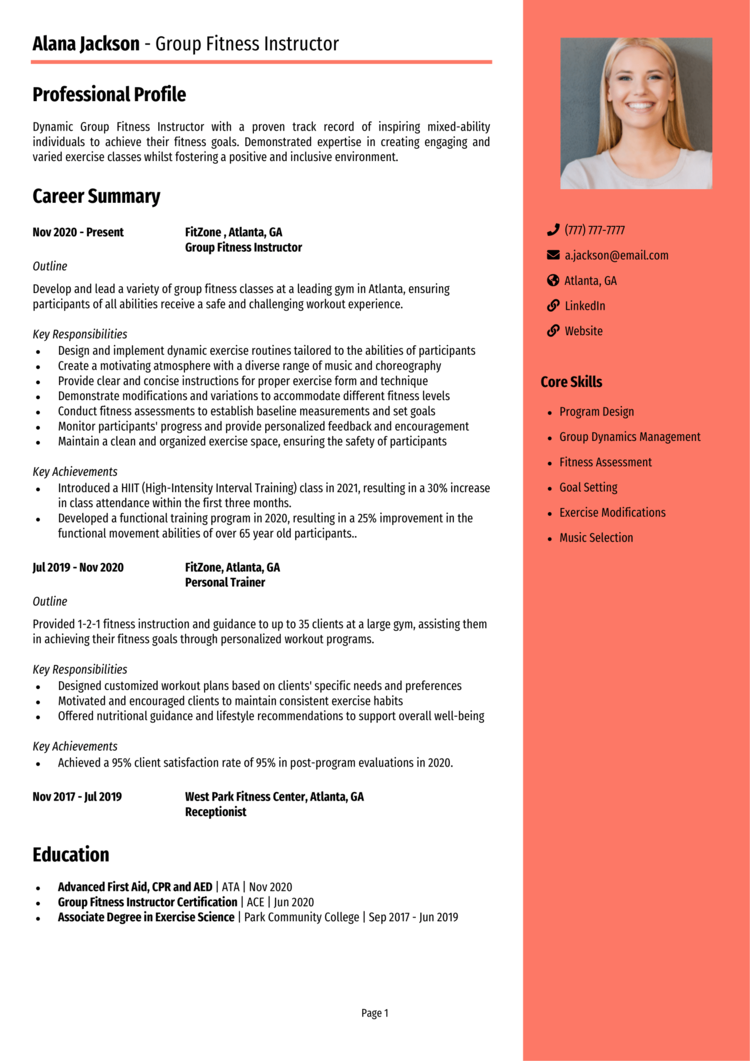 This Group Fitness Instructor resume example gives you a good idea of how a good Group Fitness Instructor resume should look and read.
The information is presented professionally and the content is well structured to ensure that time-strapped recruiters and hiring managers can find the important skills and knowledge quickly.
Refer to this example as you write your own resume.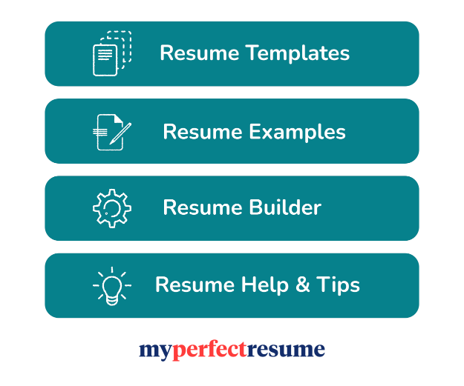 Group Fitness Instructor resume layout and format
Formatting is often overlooked when writing resume, but it's a crucial element of it"s success.
Creating a document that not only looks good, but is easily comprehended, is the key to gaining and holding the attention of busy hiring managers.
Use these formatting tips for best results.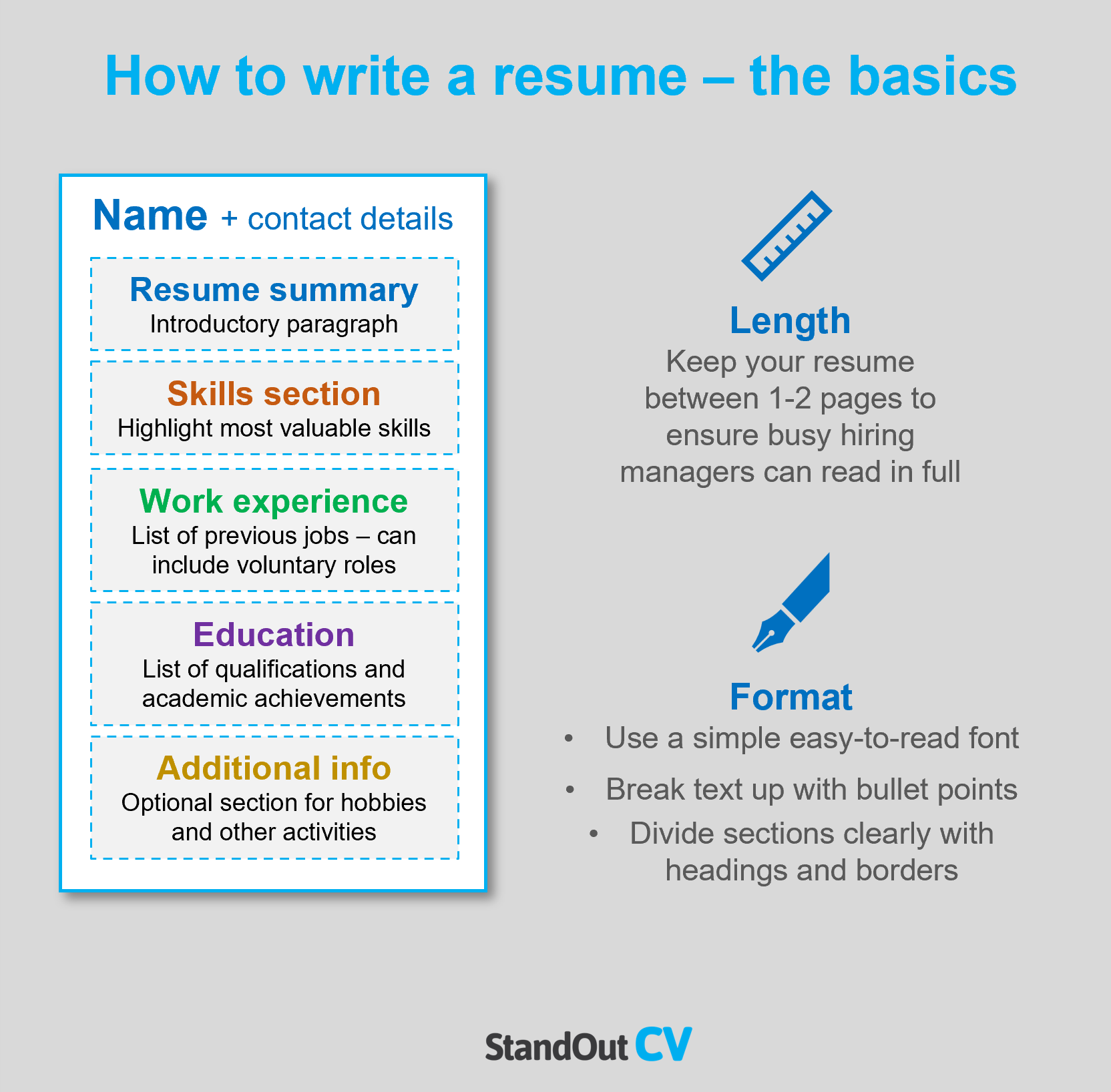 Formatting your resume
Length: As recruiters have a limited amount of time to review each resume they see, keep your resume to 2 pages or less to increase the chances of it being thoroughly reviewed.
Font & readability: The key to a good resume is readability. To make your resume easy to read, use a clear and uncomplicated font, and break up the text with bullet points and short paragraphs.
Layout: A well-designed resume is not just visually pleasing, but it must also be functional. To achieve a functional design, use bold headings and borders to separate the content into clear sections.
Photos: You are not obliged to add a photo to your resume in the USA, but it can be a nice way of adding some life to the document.
Quick tip: Achieving a professional look for your resume can be difficult and time-consuming. If you want to create an attractive resume quickly, try our partner's Resume Builder and use one of their eye-catching resume templates.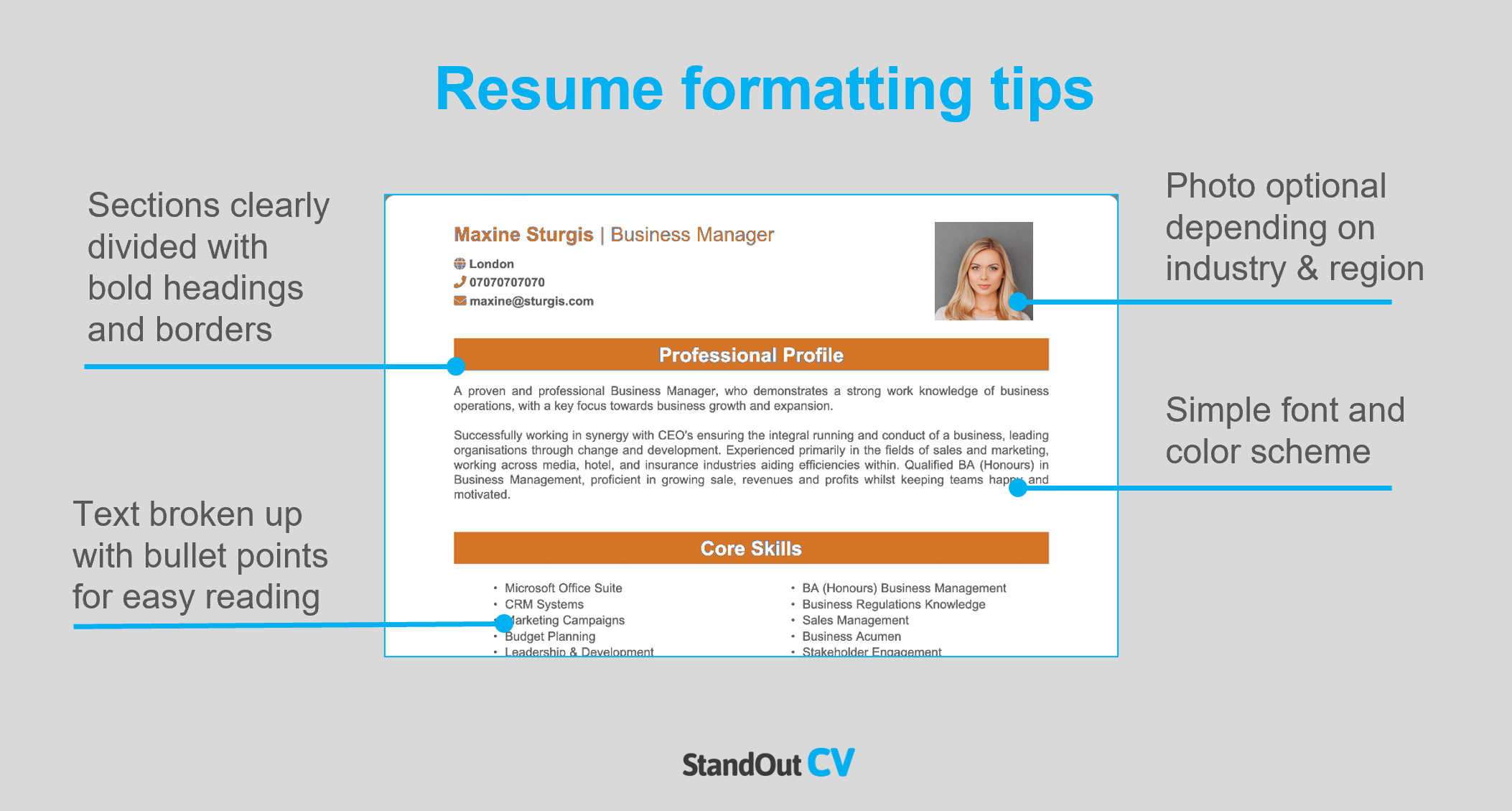 Resume layout
Your resume should include the following sections to give recruiters the information they require:
Name and Contact Details – Place your contact information at the top of your resume to make it easy for employers to get in touch with you.
Resume Summary – Write a brief introduction at the beginning of your resume that summarizes your most important qualifications and highlights why you are the ideal candidate for the job.
Skills Section – Include a concise list of your most relevant and impressive skills to quickly grab the attention of potential employers.
Work Experience – List your previous work experiences in reverse chronological order, including any volunteer work or college placements.
Education – List your educational qualifications and any professional training you have received.
Additional Information – This section is optional, but you can include details about your interests, hobbies, or any other relevant information that can make you stand out from other applicants.
Here's what to add to each section of your Group Fitness Instructor resume.
Contact Details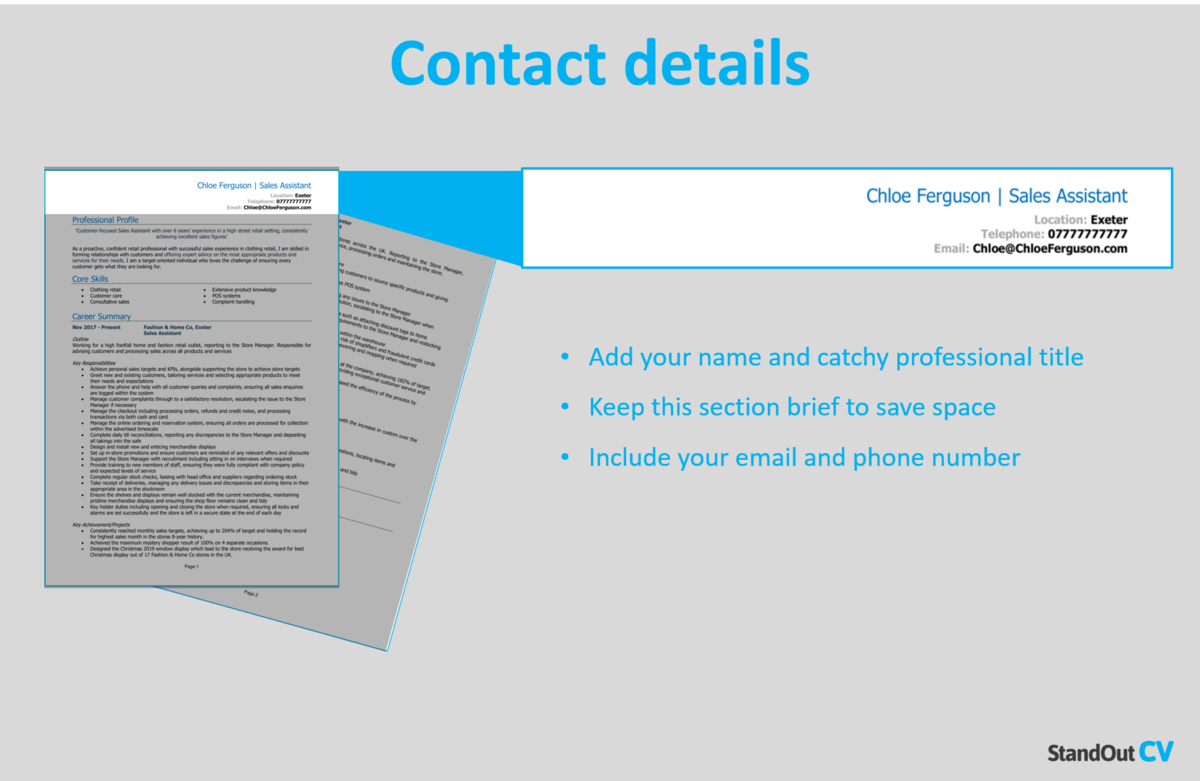 Add your name and contact details to the header of your resume, so that anybody reading can easily see how to contact you.
Name and profession title
Cell phone number – or any number you are easily reachable on
Location – Add your local area such as Washington or San Diego – not your full address as that will take up too much space.
Email address – Use a professional looking address.
You can add a link to your LinkedIn profile if you have one – you do not need to include personal details like date of birth or religion.
Group Fitness Instructor Resume Summary
Your resume summary is like an elevator pitch. It's your chance to sell yourself to employers within a short space of time.
Achieve this by summarizing your skills and expertise, whilst highlighting your abilities that closely match the jobs you are aiming for.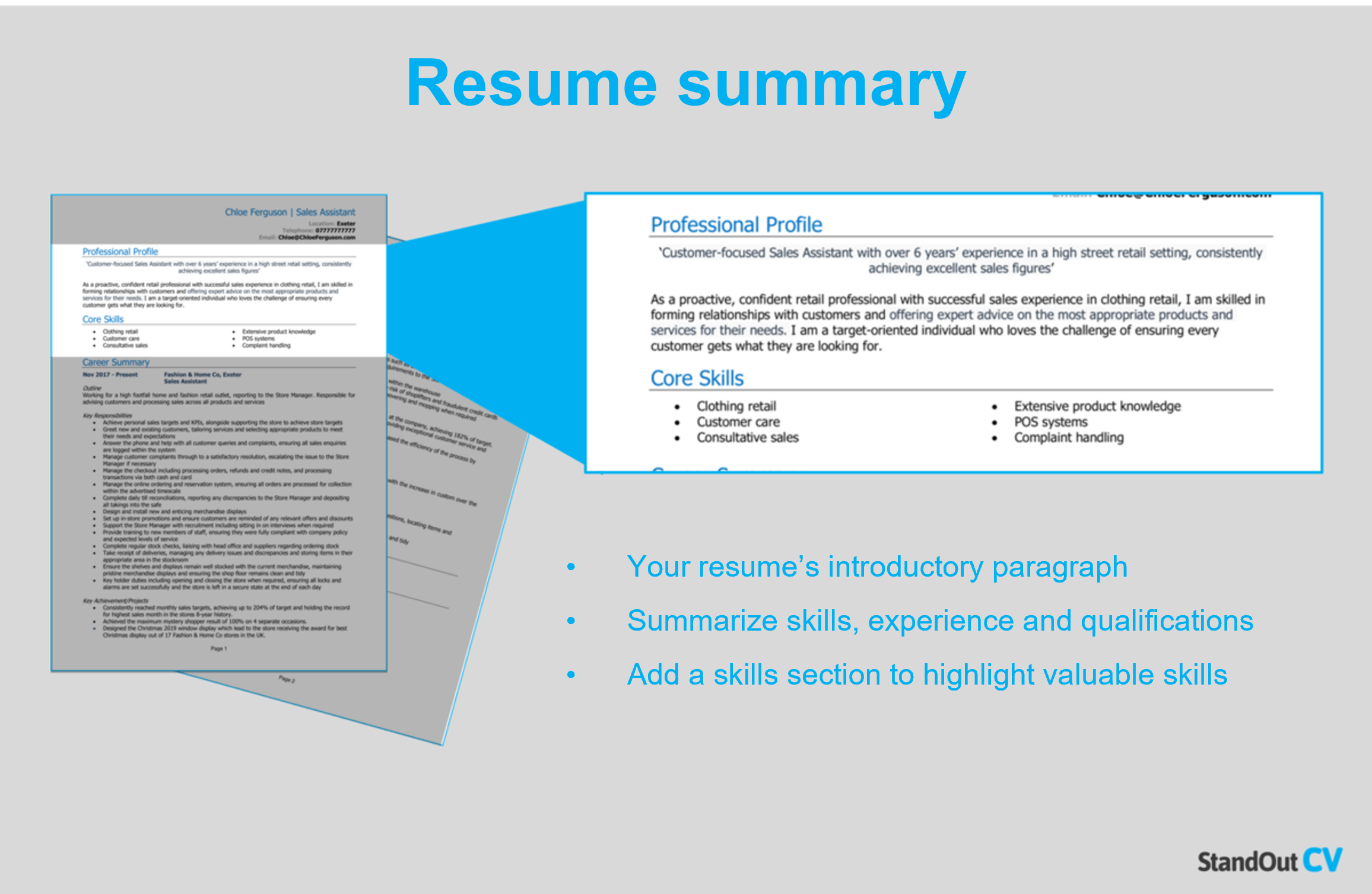 How to create a resume summary that will excite recruiters:
Keep it short: Attention spans are short in the job market, so keep your summary brief and high-level at around 4-7 lines – This is just enough to catch the eye of rushed hiring managers.
Tailor to target jobs: Tailor your resume to your target jobs by studying the job description and adding as many matching skills as you can.
Avoid using cliches: Although you may believe that you're a "team player who always gives 110%," these kinds of cliches don't communicate much about your skills and qualifications to potential employers. It's more effective to stick to factual information in your resume.
Group Fitness Instructor resume summary example
Dynamic Group Fitness Instructor with a proven track record of inspiring mixed ability individuals to achieve their fitness goals. Demonstrated expertise in creating engaging and varied exercise classes whilst fostering a positive and inclusive environment.
What to include in your Group Fitness Instructor resume summary?
Summary of your experience: Summarize the type of work you have done in the past and the benefits you have delivered for the organizations you worked at.
Relevant skills: Instantly showcase your suitability for Group Fitness Instructor jobs by including your skills that are highly relevant to them.
Qualifications: Mention any Group Fitness Instructor qualifications that are important to your profession in the summary briefly, to show you are qualified to carry out the role.
Quick tip: Choose from hundreds of pre-written summaries across all industries, and add one to your resume with one-click in our partner's Resume Builder. All written by recruitment experts and easily tailored to suit your unique skillset and style.
Core skills section
Next, you should create a bullet pointed list of your core skills, formatted into 2-3 columns.
Here, you should focus on including the most important skills or knowledge listed in the job advertisement.
This will instantly prove that you're an ideal candidate, even if a recruiter only has time to briefly scan your resume.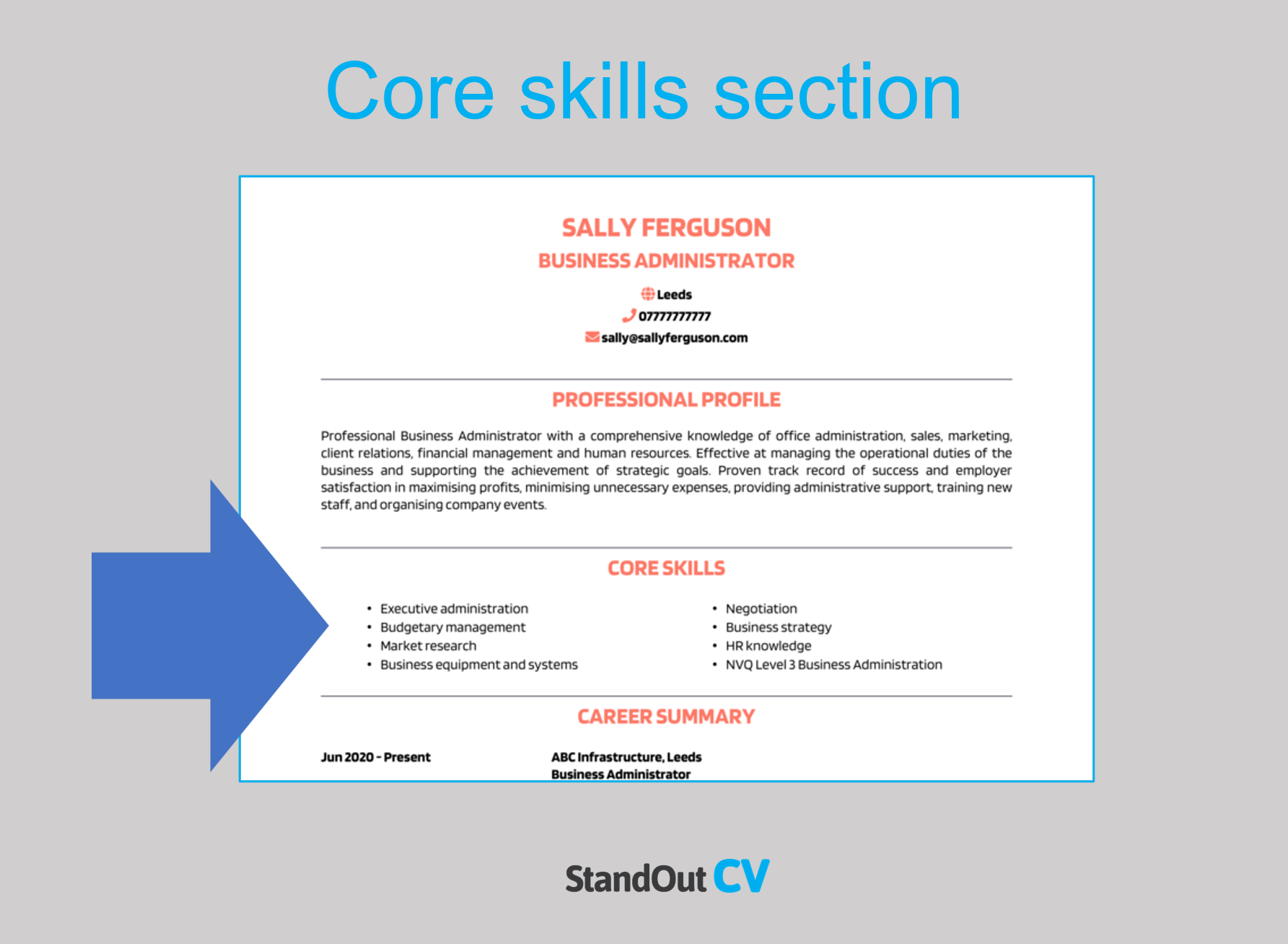 Best skills for your Group Fitness Instructor resume
Fitness Instruction – Designing and leading safe and effective group fitness classes, providing guidance and motivation to participants.
Exercise Knowledge – Maintaining a comprehensive understanding of various exercise modalities, including cardiovascular workouts, strength training, flexibility, and functional movements.
Class Planning – Creating well-structured and engaging workout routines tailored to the fitness levels and goals of participants.
Form and Technique Correction – Observing and correcting participants' exercise form and technique to prevent injuries and enhance performance.
Cueing and Communication – Utilizing effective verbal communication and cueing techniques to guide participants through exercises and transitions smoothly.
Motivation and Encouragement – Inspiring and encouraging participants to push their limits and achieve their fitness goals during group sessions.
Safety and Emergency Procedures – Utilizing knowledge of safety protocols and emergency procedures to ensure a safe exercise environment for all participants.
Instructional Modifications – Modifying workouts based on participants' needs, fitness levels, and any physical limitations or injuries.
Music Selection and Timing – Choosing appropriate music and synchronizing it with exercises to create an enjoyable and motivating atmosphere.
Class Management – Starting and ending classes on schedule, maintaining class records, and tracking participant progress.
Quick tip: Our partner's Resume Builder contains thousands of in-demand skills for every profession that can be added to your resume in seconds – saving you time and greatly improving your chances of landing job interviews and getting hired.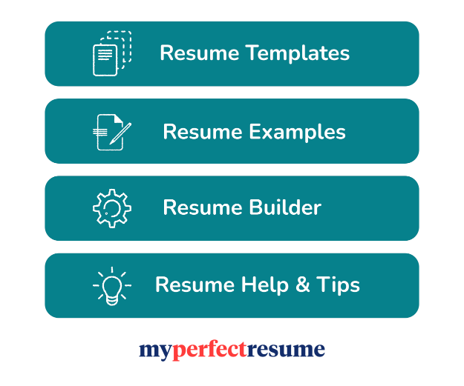 Work experience
So, you've grabbed the recruiters' attention with your summary, now it's time to show them what you're really capable of in your work experience section.
List your previous jobs from current to oldest, showing off the impact you made at each organization.
If you have tons of experience, you should just list the most recent an relevant jobs – but if you have little or no experience, add it all and even consider putting in voluntary work.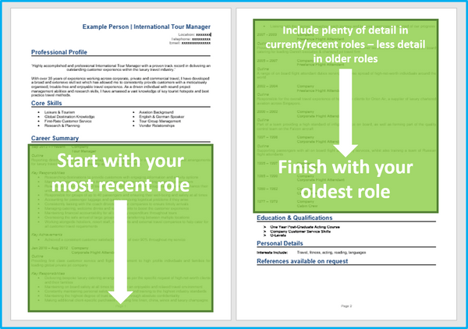 Structuring your jobs
Resume job descriptions contain lots of information, so its crucial to structure them well.
Use the structure below to ensure hiring managers can consume the information easily.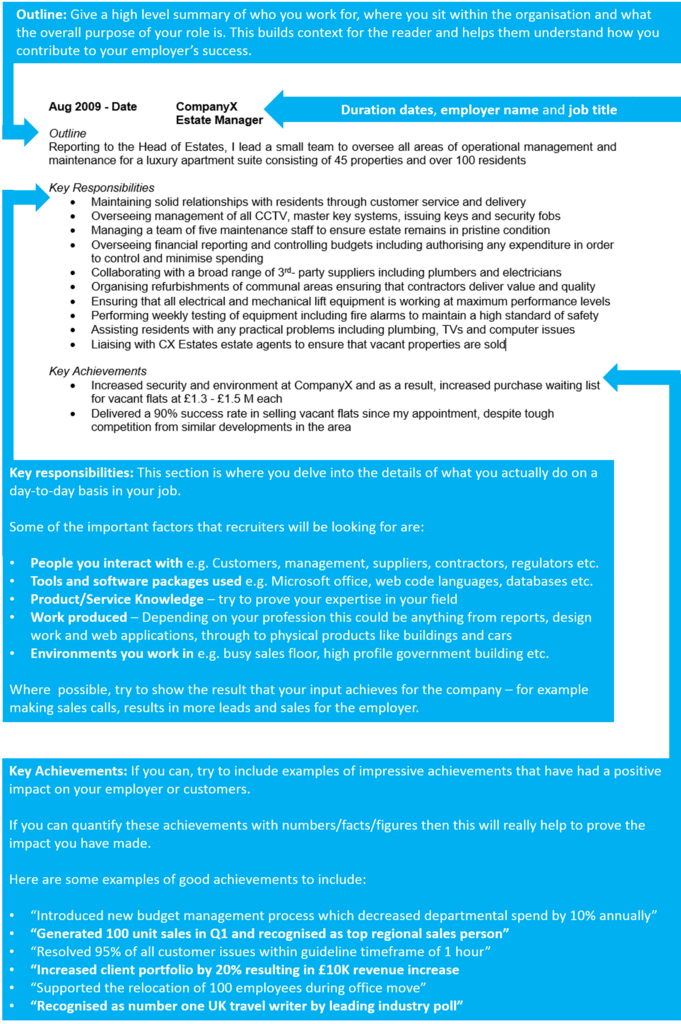 Job outline
Starting each job with a brief summary of the organization, your position within it, and the primary goal of your role can help recruiters quickly understand the context of your work.
Key responsibilities
The bulk of the role description should be comprised of bullet points that explain all of your duties in the job.
Keep the sentences short and simple to make them easy for recruiters to digest.
Key achievements
Show employers the value you can bring to them by adding a few achievements to your jobs.
Whether you've saved the company money or improved an internal process, let recruiters know
Add some numbers to give readers a real scale of the impact, e.g. "reduced call wait time by 10%"
Example job for Group Fitness Instructor resume
Outline
Develop and lead a variety of group fitness classes at a leading gym in Atlanta, ensuring participants of all abilities receive a safe and challenging workout experience.
Key Responsibilities
Design and implement dynamic exercise routines tailored to the abilities of participants
Create a motivating atmosphere with a diverse range of music and choreography
Provide clear and concise instructions for proper exercise form and technique
Demonstrate modifications and variations to accommodate different fitness levels
Quick tip: Create impressive job descriptions easily in our partner's Resume Builder by adding pre-written job phrases for every industry and career stage.

Education section
After your work experience, add your education section.
If you are an experienced professional, you can keep this part short – adding basic details of each qualification.
If you have little or no experience, bulk this section up by adding more detail and highlight important skills and knowledge for your target jobs.
Additional information
If you have anything else to add which is relevant to the jobs you are applying for, the additional info section is the place to add it.
Perhaps you have a hobby which involves relevant skills, or maybe you have some awards or publications worth mentioning.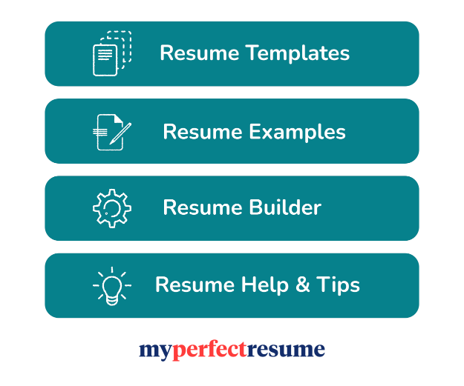 Writing your own winning Group Fitness Instructor resume
A winning Group Fitness Instructor resume should look great, read well, and sell your skillset to hiring managers.
If you follow the steps above, you should be able to bag yourself a top job in no time.
Good luck with your job search!