A role as a grossing technician is a varied and important one, which is why labs only hire the top candidates. So you need to prove you've got what it takes.
In this guide, we put the resume-writing process under a microscope to teach you how to craft a strong application.
Check out our top tips below, complete with a grossing technician resume example to inspire your own.
Contents
| | |
| --- | --- |
| How to write a Grossing Technician resume | |

Grossing Technician Resume Example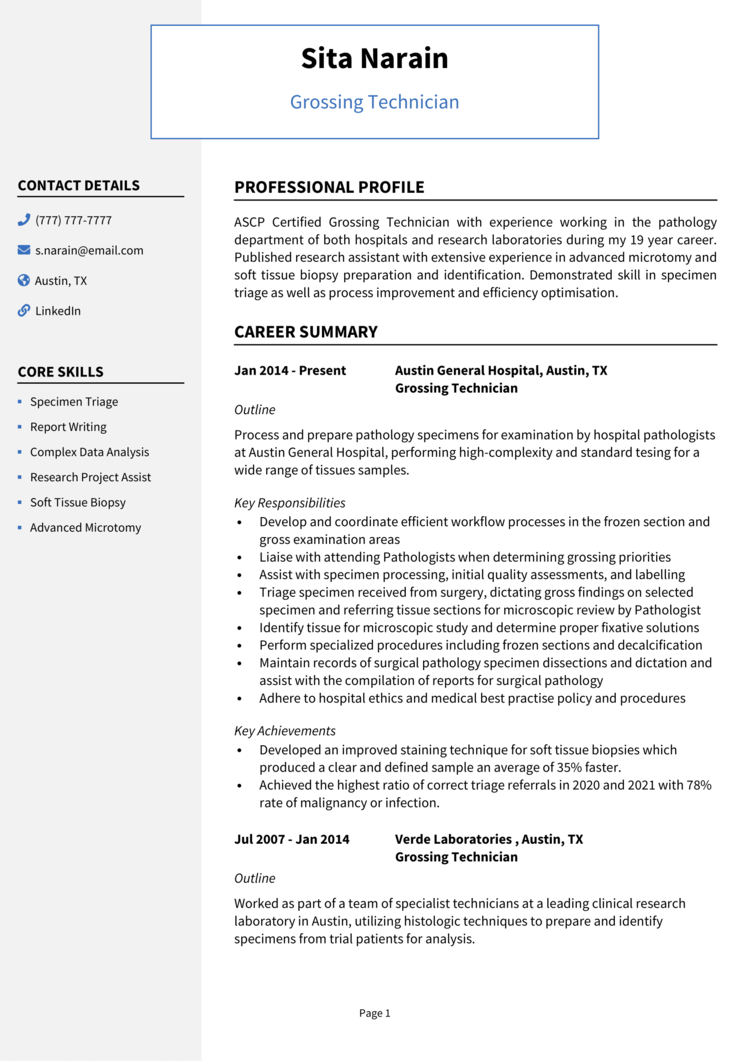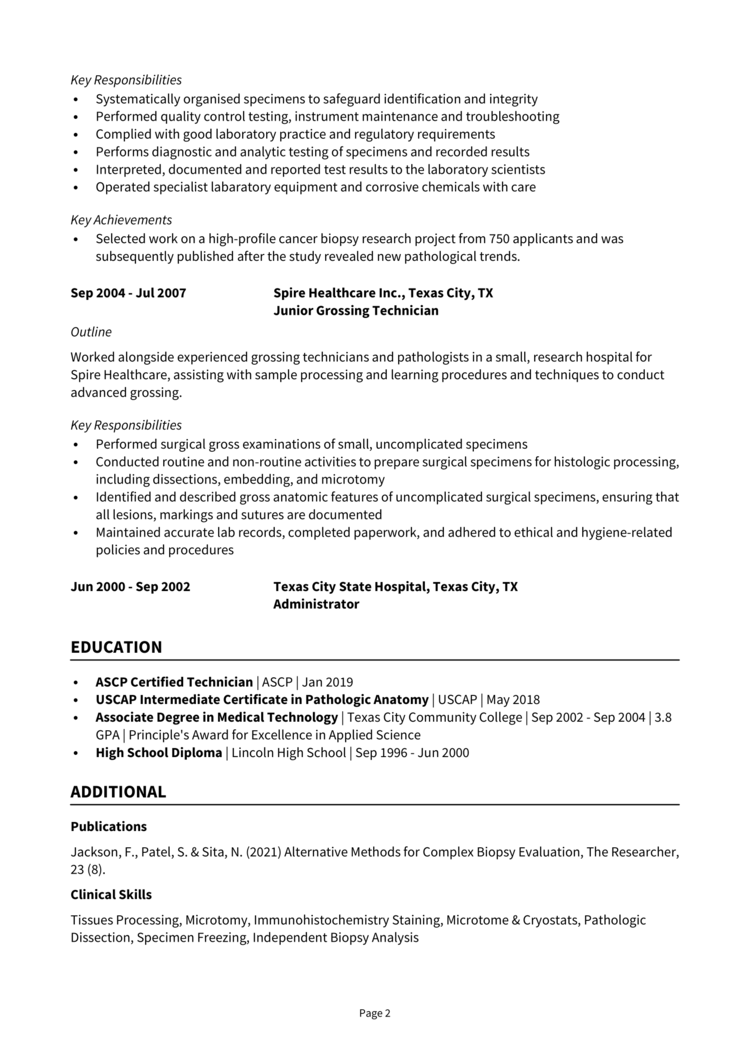 This Grossing Technician resume example shows you the most effective layout for a resume in today's job market, along with the type of content you need to include.
Stick closely to these guidelines as you write your own resume, to boost your chances of getting lots of responses, interviews and job offers.
Now lets dive into the details of how you write your own eye-catching resume…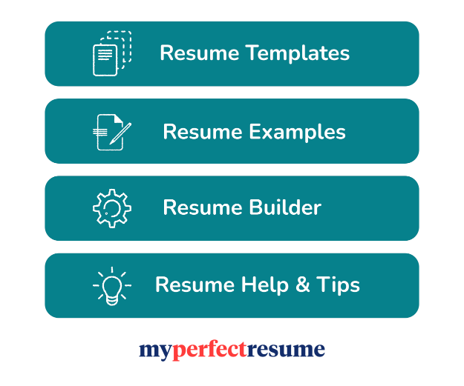 Grossing Technician resume layout and format
Your resume layout and format will play a big role in helping hiring managers to take notice of your resume and stay glued to it.
Shoot for a simple yet professional look to ensure you make a strong first impression, and organize the page in a way that is easy for readers to digest the information.
The following formatting tips should help.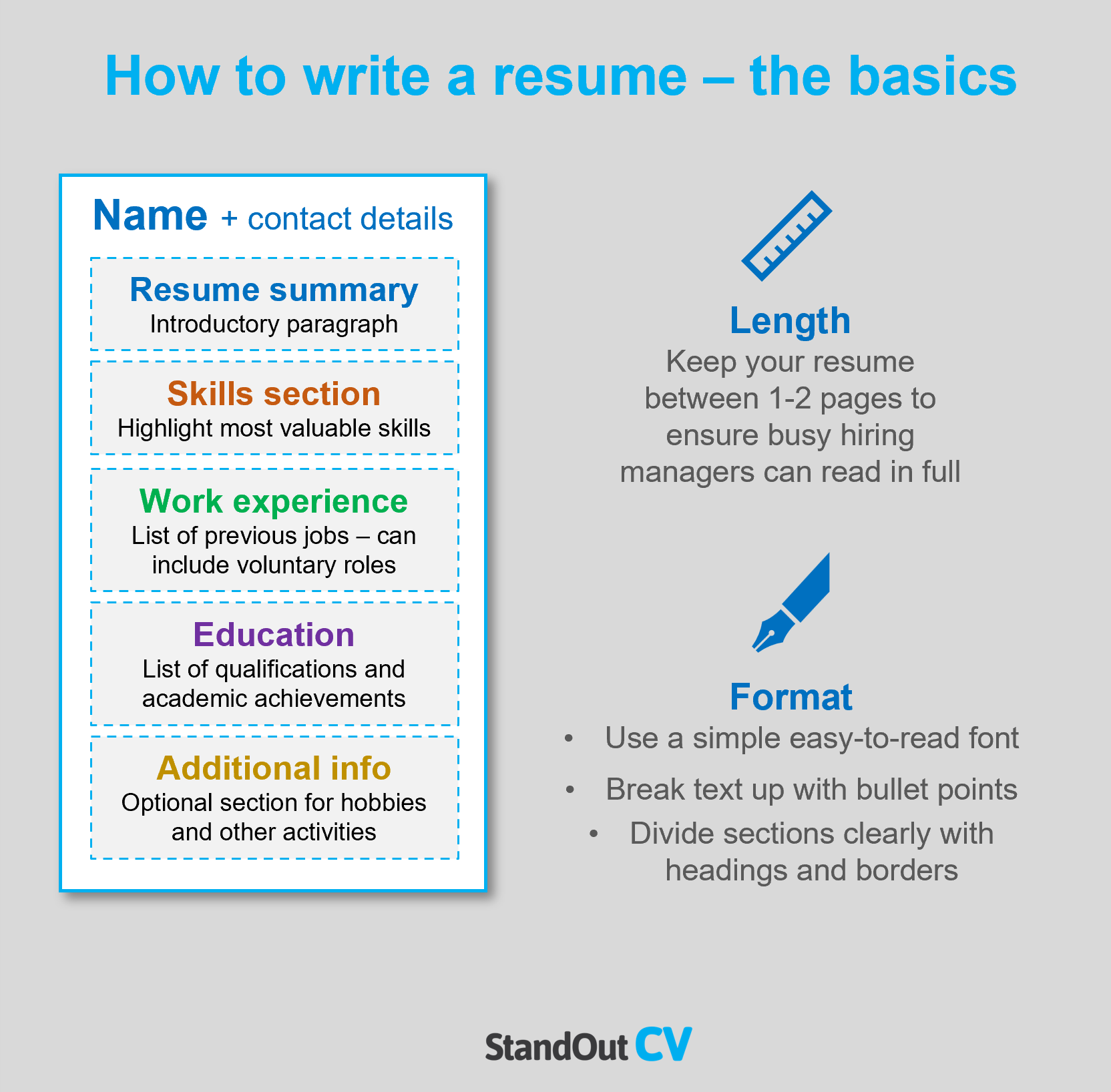 Formatting your resume for success
Length: Keep your resume to 2 pages or under. You've probably heard that recruiters and hiring managers don't have lots of time to read every resume, so keep yours brief if you want to ensure that they read all of the important info in yours.
Font & readability: Readability is the name of the game when it comes to your resume. Ensure yours is a dream to read by using a simple clear font, and breaking the text up with plenty of bullet points and short paragraphs.
Layout & Structure: Allow recruiters to skim through your resume with ease, by dividing the page into clear sections with headings and borders. The design of your resume should be eye-catching but not overly complex – keep the style and color scheme simple and clean.
Photos: While adding a photo to your resume is not mandatory in the USA, it can be beneficial if you are applying to organizations in creative industries.
Quick tip: Achieving a professional look for your resume can be difficult and time-consuming. If you want to create an attractive resume quickly, try our partner's Resume Builder and use one of their eye-catching resume templates.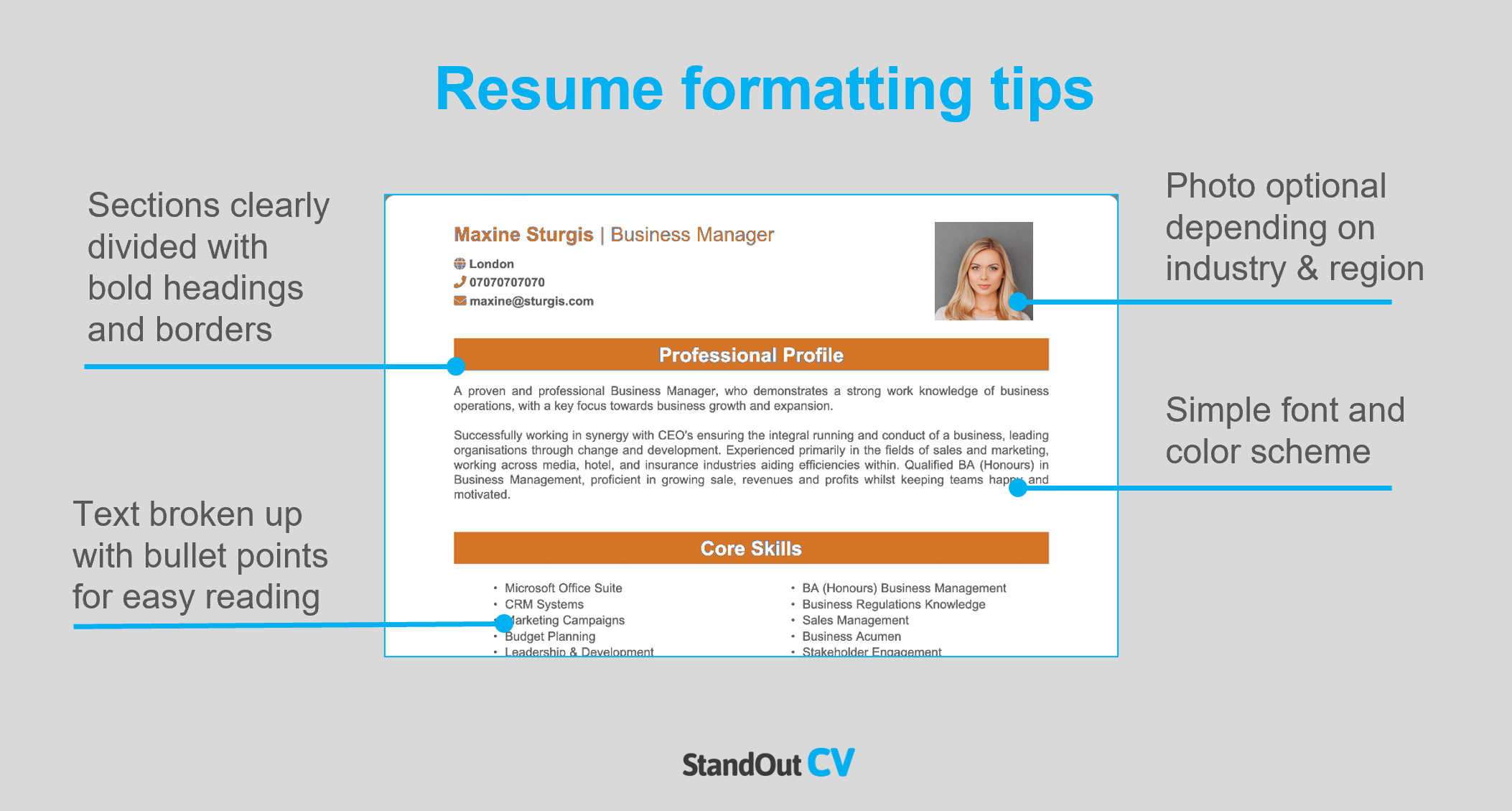 Resume layout
Divide the page into these sections when you write your own resume.
Name and contact details – Simply state who you are, and how to get in touch with you.
Resume summary – An introductory paragraph at the very top of your resume which summarizes your skills, experience and suitability for your target jobs.
Core skills section – A bullet-pointed list of your skills that relate most to your target jobs.
Work experience – A list of your current and previous jobs, including all of your responsibilities and achievements.
Education – A section that showcases all of your education and academic achievements.
Additional info (optional) – Here you can add an extra section for things like hobbies and interests, or anything else that might be relevant to your target jobs.
Here's what to include in each part of your resume.
Contact Details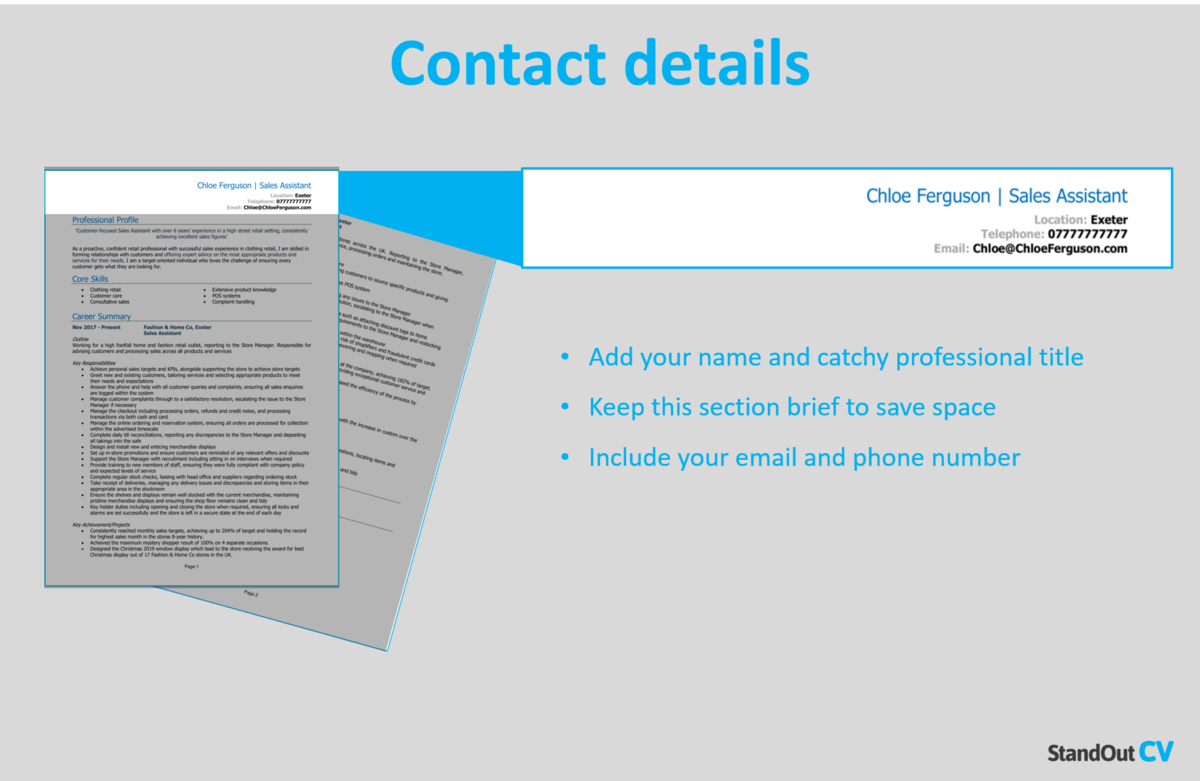 Keep your contact details short to save resume space and include the following.
Name and profession title
Cell phone number
Location – Add your local area such as Silicon Valley or New York, unless you are looking for work in a different location
Email address – Keep it professional and don't use an old address that you thought was cool in high school, but now looks a bit embarrassing.
You can add a link to your LinkedIn profile if you have one – you do not need to include personal details like date of birth or marital status.
Grossing Technician Resume Summary
Start your resume with a bang by adding a powerful summary to the top, summarizing your most valuable skills and experience.
This short paragraph is your chance to show recruiters why you are a perfect fit for the job and encourage them to read more of your resume.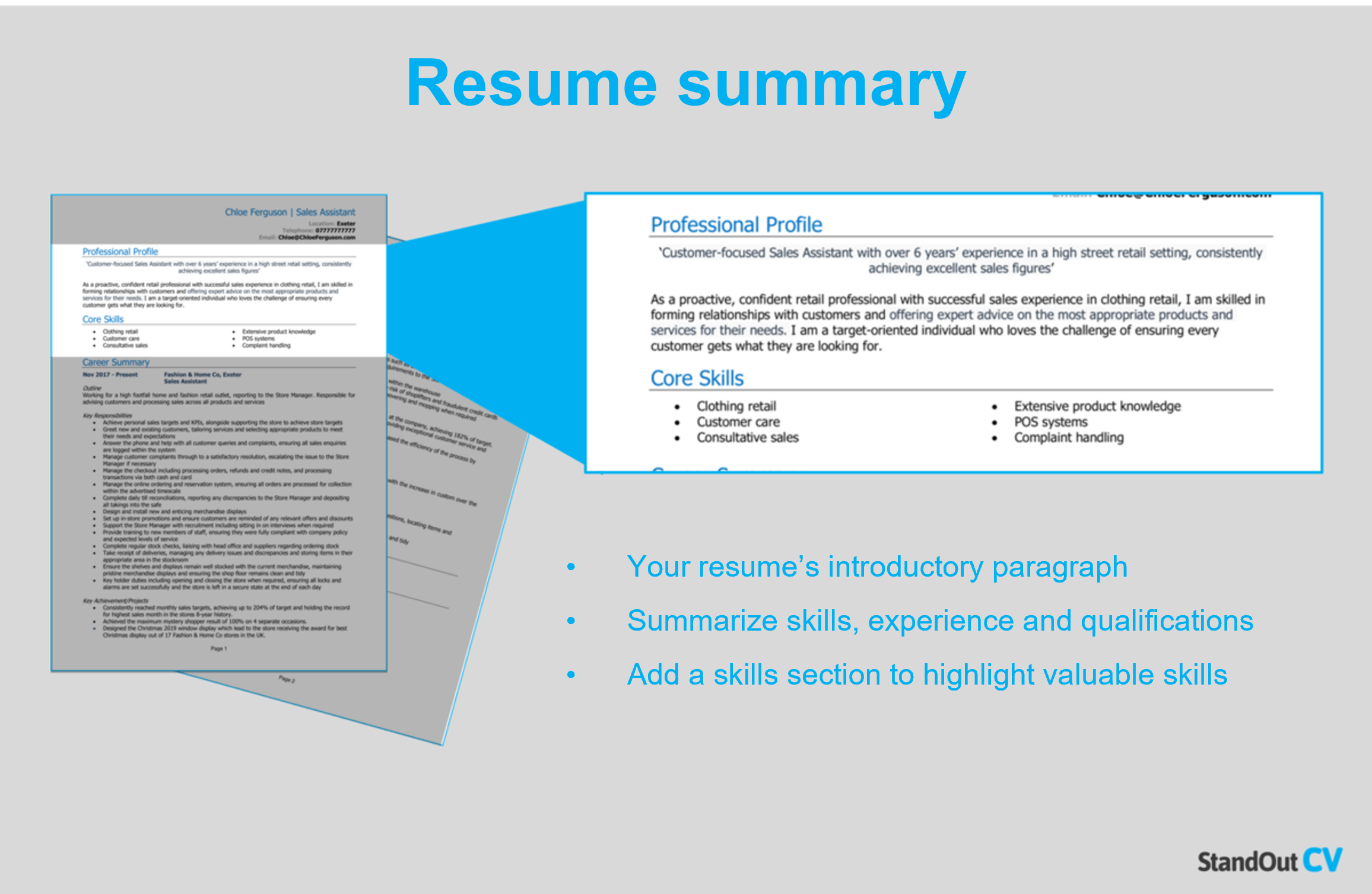 How to create a resume summary that will get you noticed:
Keep it short: You only have a few seconds to grab a recruiters' attention and make them commit to your resume, so keep your summary between 4 – 7 lines.
Tailor to target jobs: Tailor your resume to your target jobs by studying the job description and adding as many matching skills as you can.
Avoid using cliches: You might be a "highly motivated go-getter who thinks outside the box" but generic meaningless cliches like that don't tell employers much about you – stick to factual information in your summary.
Example resume summary for Grossing Technician
ASCP Certified Grossing Technician with experience working in the pathology department of both hospitals and research laboratories during my 19-year career. Published research assistant with extensive experience in advanced microtomy and soft tissue biopsy preparation and identification. Demonstrated skill in specimen triage as well as process improvement and efficiency optimization.
What to include in your Grossing Technician resume summary?
Summary of experience: Provide an overview of the type of work you have done in the past and the impact you have made at previous employers.
Relevant skills: Skills that are highly relevant to Grossing Technician work should be made prominent throughout your summary.
Qualifications: Any qualifications that are important to the Grossing Technician jobs you are applying for, should be mentioned in the summary.
Quick tip: Choose from hundreds of pre-written summaries across all industries, and add one to your resume with one-click in our partner's Resume Builder. All written by recruitment experts and easily tailored to suit your unique skillset and style.
Core skills section
In addition to your resume summary, your core skills section provides an easily digestible snapshot of your skills – perfect for grabbing the attention of busy hiring managers.
As Grossing Technician jobs might receive a huge pile of applications, this is a great way to stand out and show off your suitability for the role.
It should be made up of 2-3 columns of bullet points and be made up of skills that are highly relevant to the jobs you are targeting.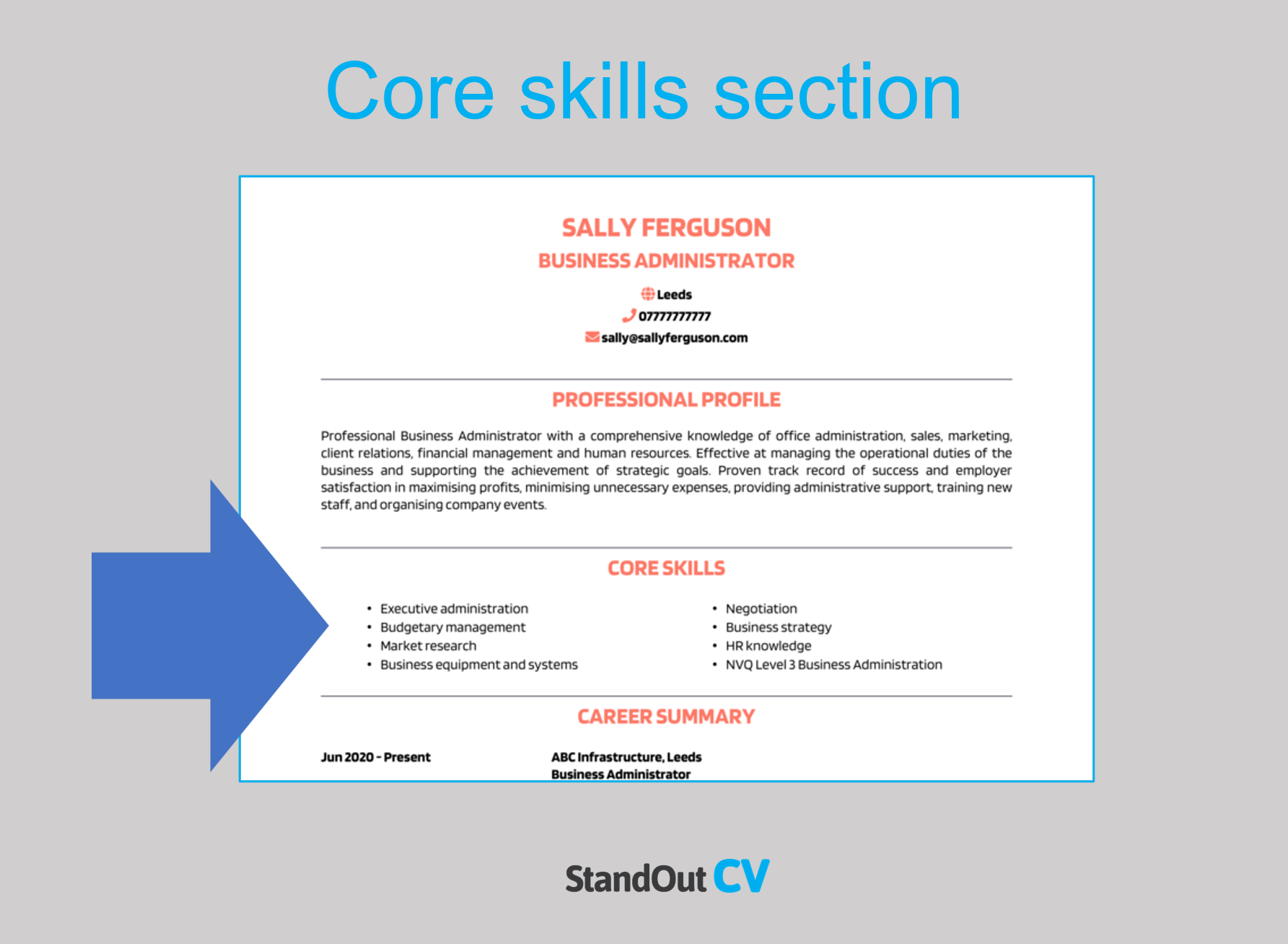 Best skills for your Grossing Technician resume
Anatomy Knowledge – maintaining a thorough understanding of anatomy to identify and differentiate between normal and abnormal tissues, and to recognize potential anomalies or abnormalities.
Technical Proficiency – handling and dissecting tissue specimens, following protocols and procedures for handling and processing samples.
Lab Safety – complying with safety procedures and regulations, including handling of hazardous materials, use of personal protective equipment, and proper handling of biological specimens.
Communication – communicating effectively with pathologists and other laboratory staff to ensure proper handling, labeling and processing of specimens, including understanding and interpreting complex instructions and reports.
Record Keeping – maintaining meticulous records and keeping track of multiple specimens to ensure the highest levels of accuracy and quality control.
Quick tip: Our partner's Resume Builder contains thousands of in-demand skills for every profession that can be added to your resume in seconds – saving you time and greatly improving your chances of landing job interviews and getting hired.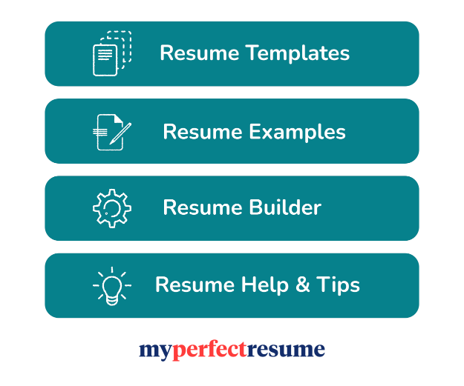 Work experience
So, you've got the recruiter interested with your catchy summary… Great work.
Now it's time to show them the impact you make in the workplace by listing out your previous jobs and what you achieved in each one.
If you have tons of experience, you can condense this part down to the last few years – if you are junior, then you should include as much possible (even volunteering and school work placements)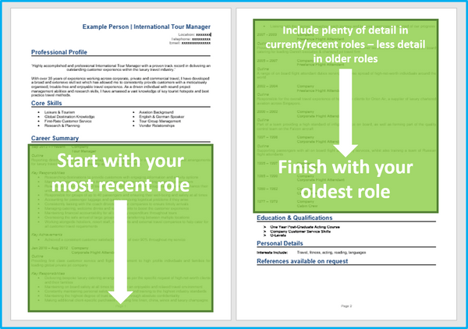 Structuring your jobs
You probably do a lot in your job, so its vital to break all of that information down into a good structure.
Structure your jobs as follows to make it easy for recruiters to skim through and pinpoint the essential info.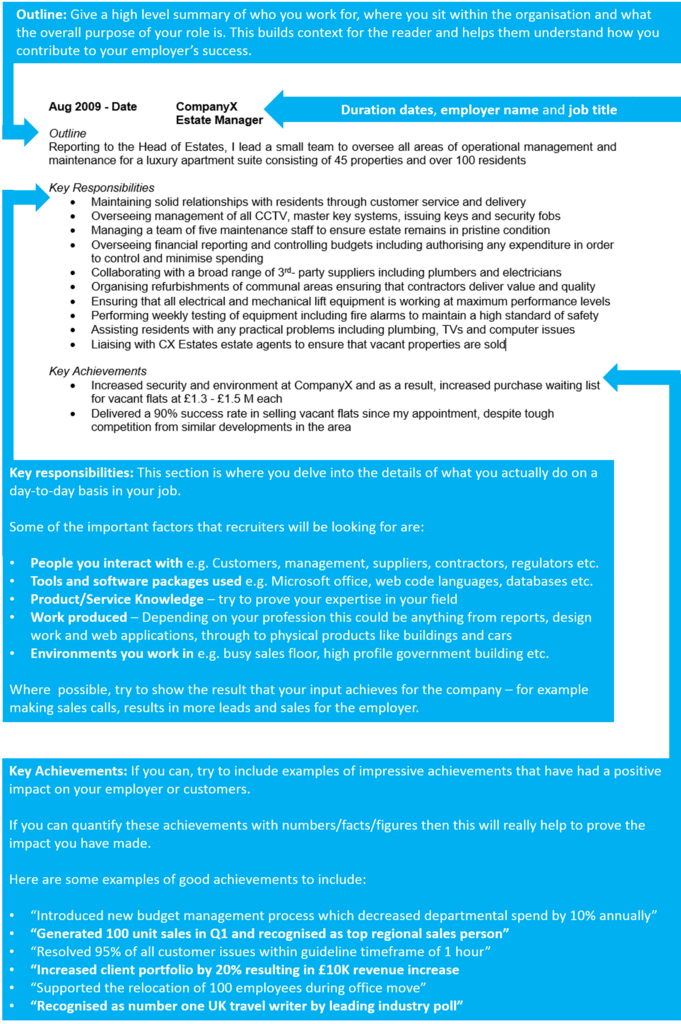 Job outline
Kick off each role with a high-level overview to summarize the focus of the job, what the organization/department does, and how you fit into the bigger picture.
Key responsibilities
Then delve into the detail of your job by listing out easy-to-read bullet points which show how you apply your skills in the workplace.
Tailor these bullet points to focus on the skills and knowledge that are required in the jobs you are applying for.
Key achievements
Finish each role by highlighting some impressive achievements you made whilst in the role.
Anything that benefited the employer can be included from making financial savings, to winning new customers.
Quantify your achievements with facts and figures if you can, e.g. "reduced call wait time by 10%"
Example job for Grossing Technician resume
Outline
Process and prepare pathology specimens for examination by hospital pathologists at Austin General Hospital, performing high-complexity and standard testing for a wide range of tissues samples.
Key Responsibilities
Develop and coordinate efficient workflow processes in the frozen section and gross examination areas
Liaise with attending Pathologists when determining grossing priorities
Assist with specimen processing, initial quality assessments, and labelling
Triage specimen received from surgery, dictating gross findings on selected specimen and referring tissue sections for microscopic review by Pathologist
Quick tip: Create impressive job descriptions easily in our partner's Resume Builder by adding pre-written job phrases for every industry and career stage.

Education section
Nearing the end of your resume, your education/qualifications section should be added.
In a well-structured list, add all of your qualifications and certifications that qualify you to perform a typical Grossing Technician role.
If you have plenty of work experience, keep this section brief – if not, add lots of detail to make up for your lack of experience.
Additional information
The additional info section is optional but can be useful if you have anything else to add that could benefit your application.
For example, you may have some hobbies and interests that are relevant to your job – or you might have awards or publications to shout about.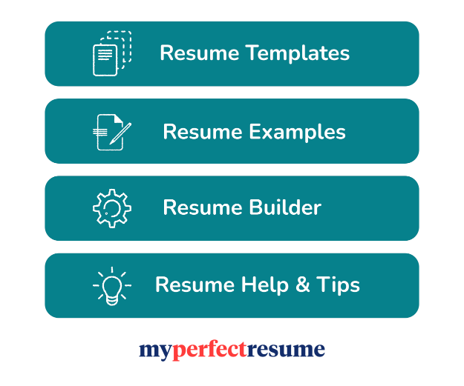 Writing your own Grossing Technician resume
Writing a Grossing Technician resume can be challenging but following the steps above will ensure that you land plenty of interviews.
If you want to speed up the process and use an attractive professional template, try out our partner's Resume Builder.
Good luck with your job search!