Being a management analyst for a governing body is a serious and important role, and they are very selective about who can take on this position.
So if you know you've got what it takes, then you need to prove it on your resume, and we can help you to do just that.
Below, we've put together a step-by-step guide to crafting a standout application, complete with a government management analyst resume example for extra support.
Contents
| | |
| --- | --- |
| How to write a Government Management Analyst resume | |

Government Management Analyst Resume Example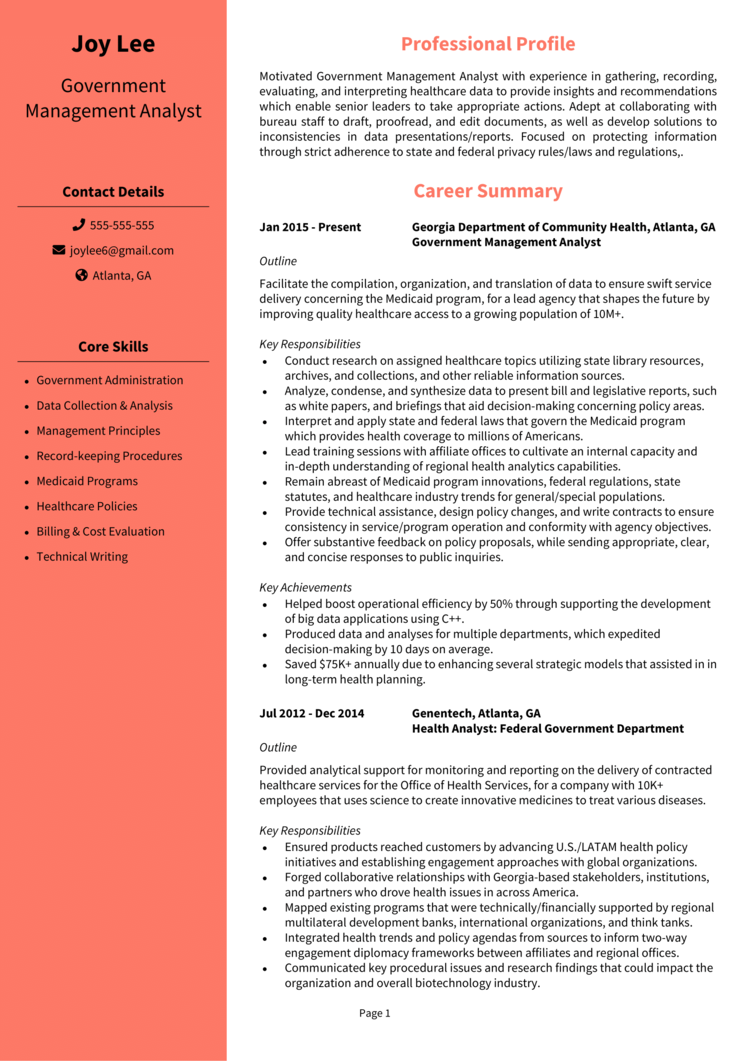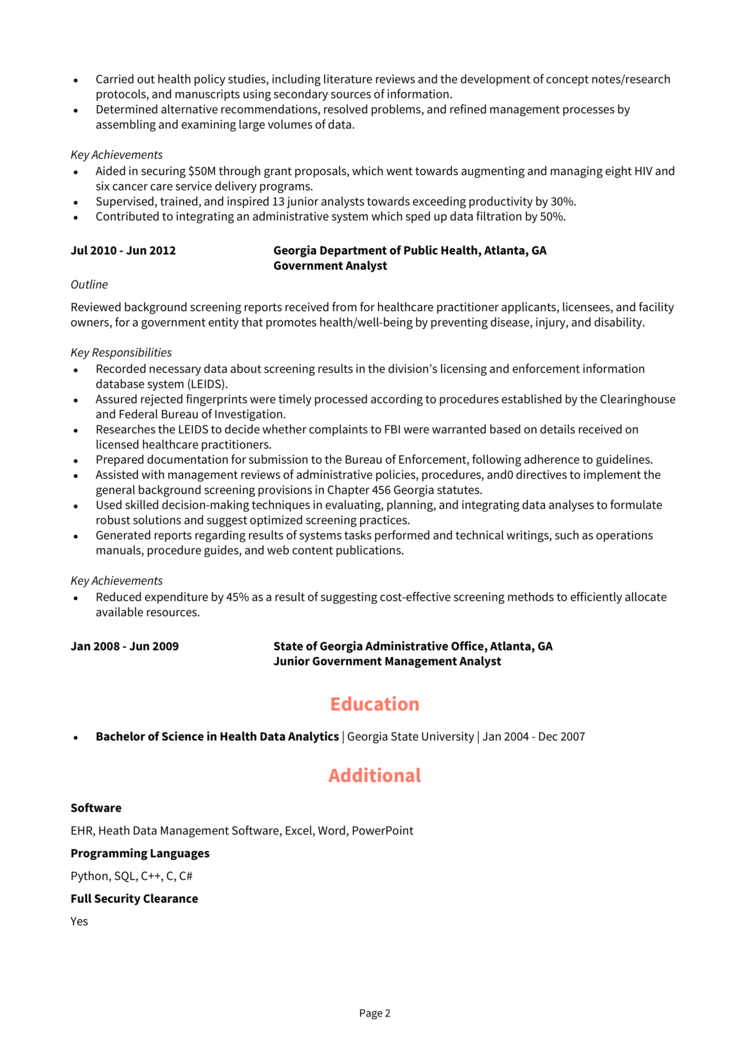 This example Government Management Analyst resume provides you with a general idea of how your resume should look, and what information recruiters expect to see.
The rest of this guide will explain how to layout your resume and create each section effectively.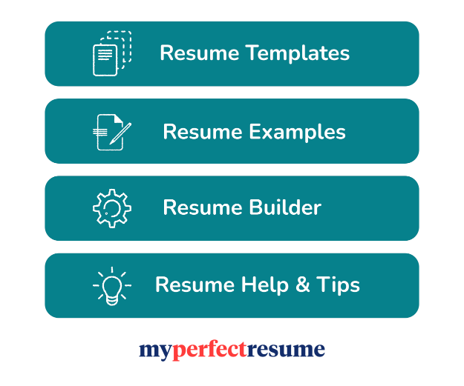 Government Management Analyst resume layout and format
Formatting and structuring your resume correctly is key to landing job interviews.
Your resume needs to look attractive, but more importantly it needs to be easy for recruiters and hiring managers to read and digest the information.
These tips will help you to do that: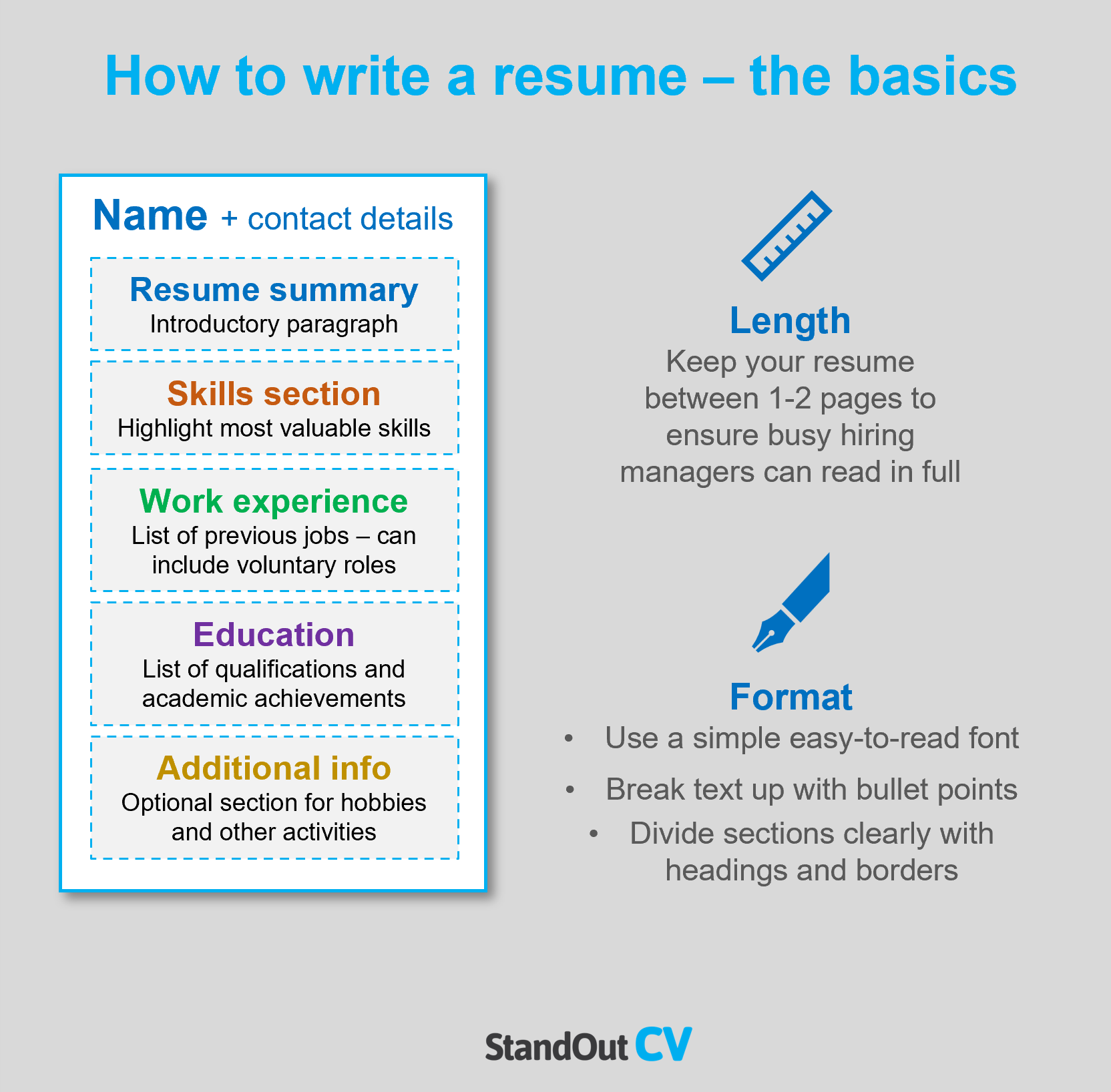 Formatting your resume for success
Length: Think that submitting a 10 page resume will impress recruiters? Unfortunately it won't… Even if you've got tons of experience to brag about, recruiters don't have time to read essays, so keep it brief – around 2 pages is the sweet spot.
Font & readability: Nobody likes to read huge unbroken paragraphs of text – and recruiters are no different. Break your resume text up with bullet points and use a clear simple font.
Layout & Structure: Hiring managers should be able to skim through your resume easily and pinpoint the information they want quickly. To help them do this, organize the page into clear sections with bold headings and dividing borders. The design should be clutter-free and professional-looking, with a calm color scheme.
Photos: It's not mandatory to add a photo to your resume in the USA but it if you're applying to organizations within the creative fields, it can be beneficial.
Quick tip: Achieving a professional look for your resume can be difficult and time-consuming. If you want to create an attractive resume quickly, try our partner's Resume Builder and use one of their eye-catching resume templates.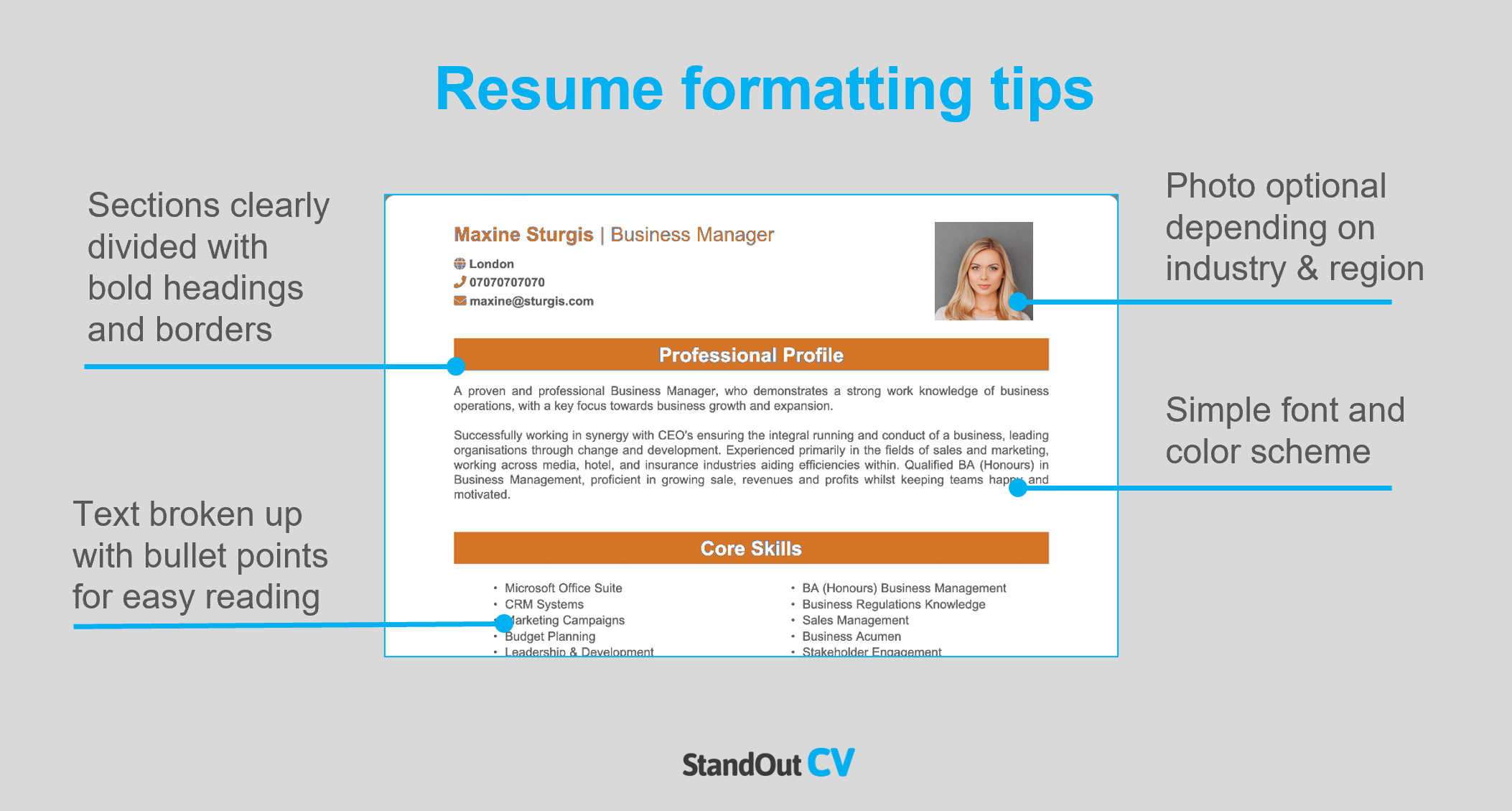 Resume layout
Here's an overview of the sections you should add when writing your resume.
Name and contact details – Stick these details at the top, so they are easy to find.
Resume summary – A punchy paragraph summarizing your skills and knowledge, enticing recruiters to read more of your resume.
Skills section – Short list of your most valuable skills, enabling recruiters to quickly spot your suitability.
Work experience – Showcase your previous employment, starting with your most recent roe and working backwards – voluntary work and college placements can be included if you have no paid experience.
Education – A summary of your most relevant qualifications and academic achievements
Additional info – An optional section for that other attributes that may boost your application, such as hobbies or clubs
Here's what to include in each part of your resume.
Contact Details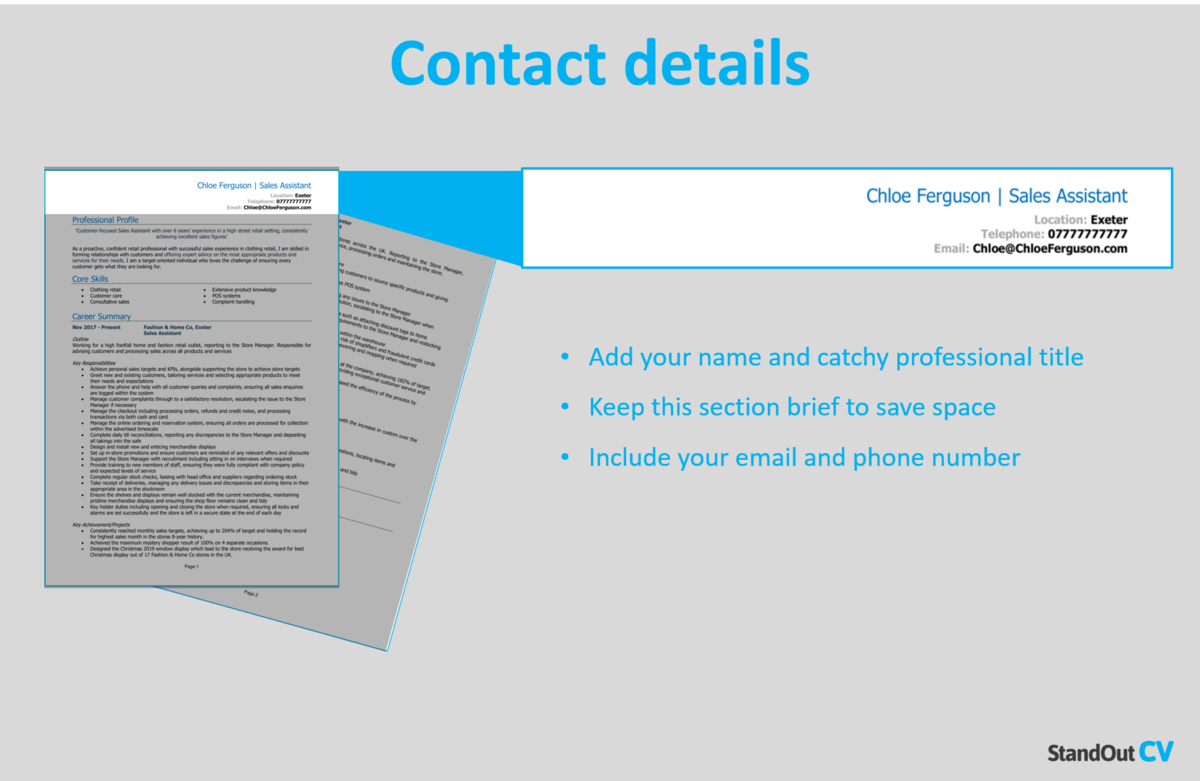 Keep your contact details short to save resume space and include the following.
Name and profession title
Cell phone number
Location – Add your local area such as Silicon Valley or New York, unless you are looking for work in a different location
Email address – Keep it professional and don't use an old address that you thought was cool in high school, but now looks a bit embarrassing.
You can add a link to your LinkedIn profile if you have one – you do not need to include personal details like date of birth or marital status.
Government Management Analyst Resume Summary
The resume summary is a short paragraph at the top of your resume, and it's purpose is to grab recruiter's attention and make sure they keep reading it.
To make your summary work, ensure that you provide a high-level summary of your skills and experience – and tailor it to reflect the requirements of the jobs you are applying for.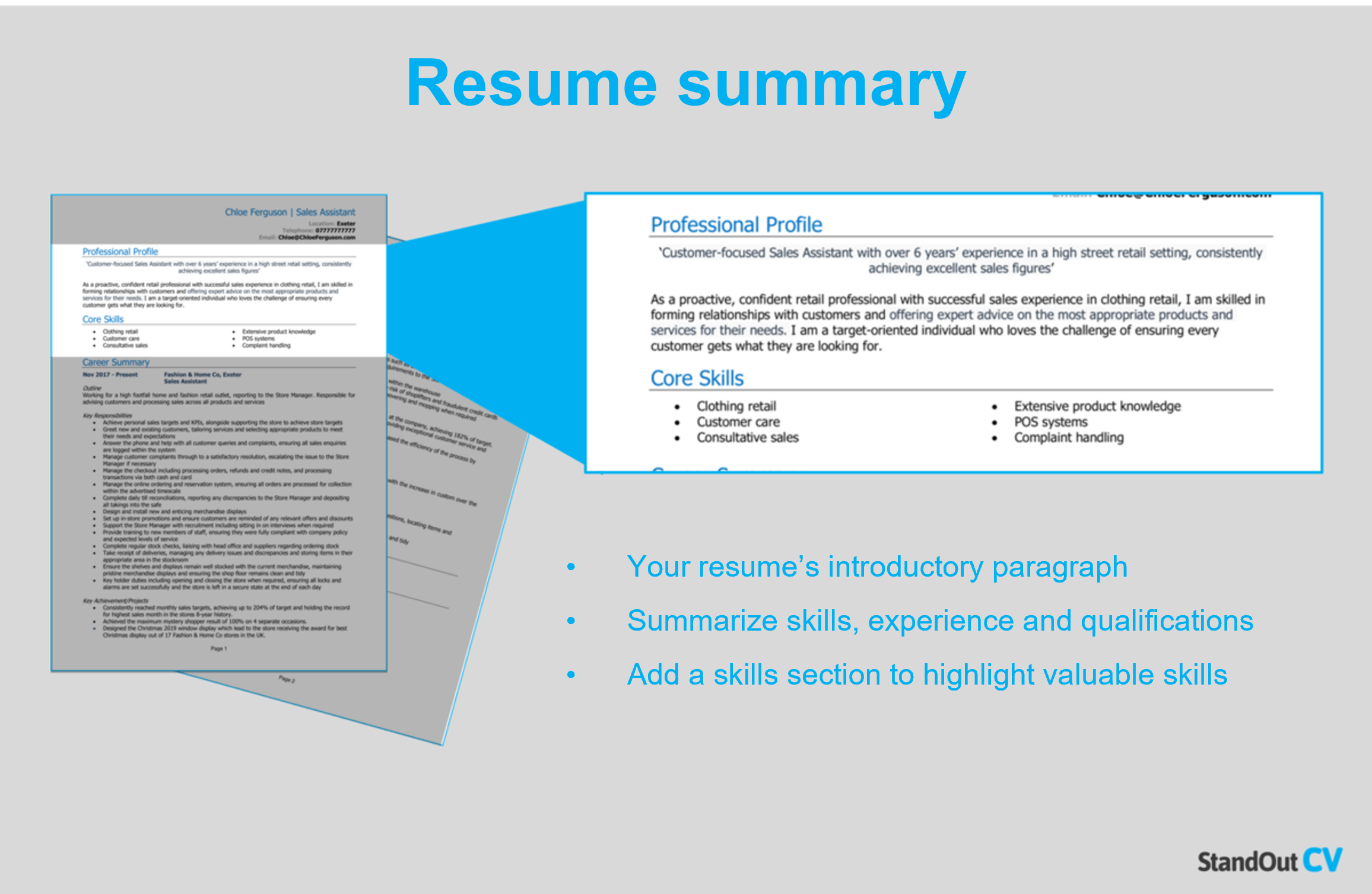 How to create a resume summary that will get you noticed:
Keep it short: Attention spans are short in the job market, so keep your summary brief and high-level at around 4-7 lines – This is just enough to catch the eye of rushed hiring managers.
Tailor to target jobs: To mirror your target jobs, scrutinize the job description and include as many relevant skills as possible in your resume.
Avoid using cliches: Recruiters always see cringey cliches like "hardworking guru who works well in a team or individually" – they don't mean much to anyone, so focus your summary on tangible skills and experience.
Example resume summary for Government Management Analyst
Motivated Government Management Analyst with experience in gathering, recording, evaluating, and interpreting healthcare data to provide insights and recommendations which enable senior leaders to take appropriate actions. Adept at collaborating with bureau staff to draft, proofread, and edit documents, as well as develop solutions to inconsistencies in data presentations/reports. Focused on protecting information through strict adherence to state and federal privacy rules/laws and regulations.
What to include in your Government Management Analyst resume summary?
Summary of experience: Provide an overview of the type of work you have done in the past and the impact you have made at previous employers.
Relevant skills: Scatter your most in-demand Government Management Analyst skills through your summary to ensure they are noticed quickly by hiring managers.
Qualifications: Mention any Government Management Analyst qualifications that are important to your profession in the summary briefly, to show you are qualified to carry out the role.
Quick tip: Choose from hundreds of pre-written summaries across all industries, and add one to your resume with one-click in our partner's Resume Builder. All written by recruitment experts and easily tailored to suit your unique skillset and style.
Core skills section
Underneath your summary, write a core skills section to make your most relevant skills jump off the page at readers.
It should be made up of 2-3 columns of bullet points of your relevant skills.
Before you do this, look over the job description and make a list of any specific skills, specialisms or knowledge required.
Then, make sure to use your findings in your list. This will paint you as the perfect match for the role.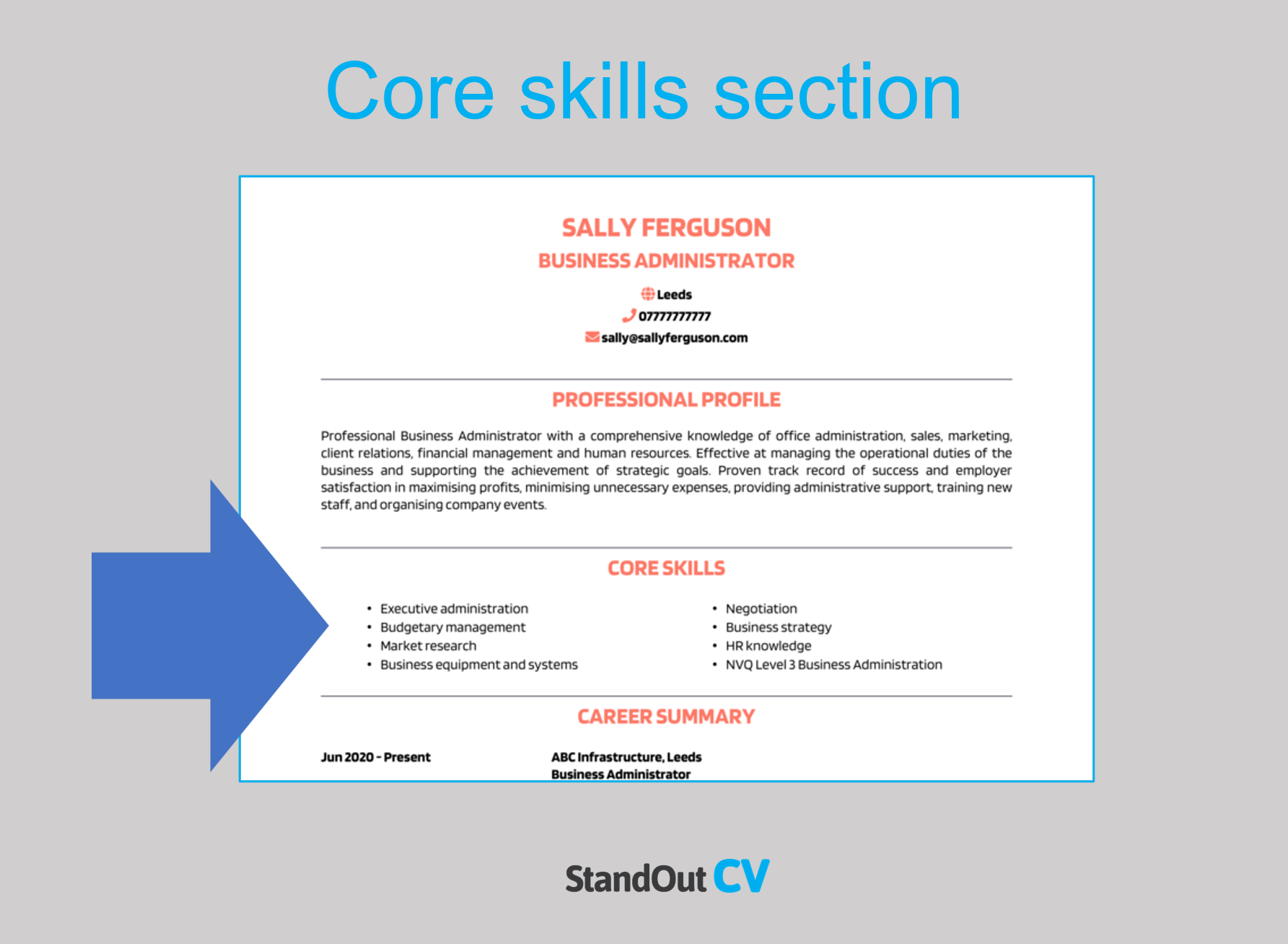 Best skills for your Government Management Analyst resume
Data Analysis – Collecting, analyzing and interpreting data to improve government programs and services.
Process Improvement – Identifying areas for improvement in government programs and services and developing solutions to address these areas.
Financial Management – Maintaining knowledge of budgeting and financial management techniques to ensure that government programs are delivered effectively and efficiently.
Program Evaluation – Understanding program evaluation methods to measure program effectiveness, identify areas for improvement, and recommend changes to programs and services.
Project Management – Maintaining knowledge of project management techniques to lead and manage government projects from start to finish, ensuring that they are delivered on time, within budget, and meet project requirements.
Strategic Planning – Developing long-term plans and strategies for government programs and services that support organizational goals and objectives.
Policy Analysis – Analysing and assessing policy options to support the development and implementation of effective government policies.
Risk Management – Using risk management techniques to identify and manage risks associated with government programs and services.
Change Management – Managing change and transition within government organizations to improve programs and services and support organizational goals.
Quick tip: Our partner's Resume Builder contains thousands of in-demand skills for every profession that can be added to your resume in seconds – saving you time and greatly improving your chances of landing job interviews and getting hired.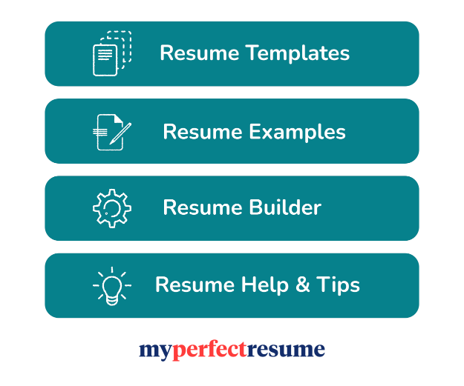 Work experience
Once you've hooked the hiring manager with your summary, you can really blow them away with you work experience.
List your previous jobs from newest to oldest to show the impact you made at each organization.
If you have years of experience, you can leave out some of the older jobs, and if you have little/no experience, you can bulk this section up with voluntary work and college placements.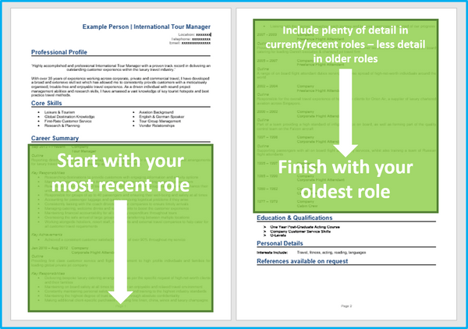 Structuring your jobs
It's easy to overwhelm readers when writing about a job you have been doing for years or even months.
Break the information up like this to keep it simple for recruiters to understand.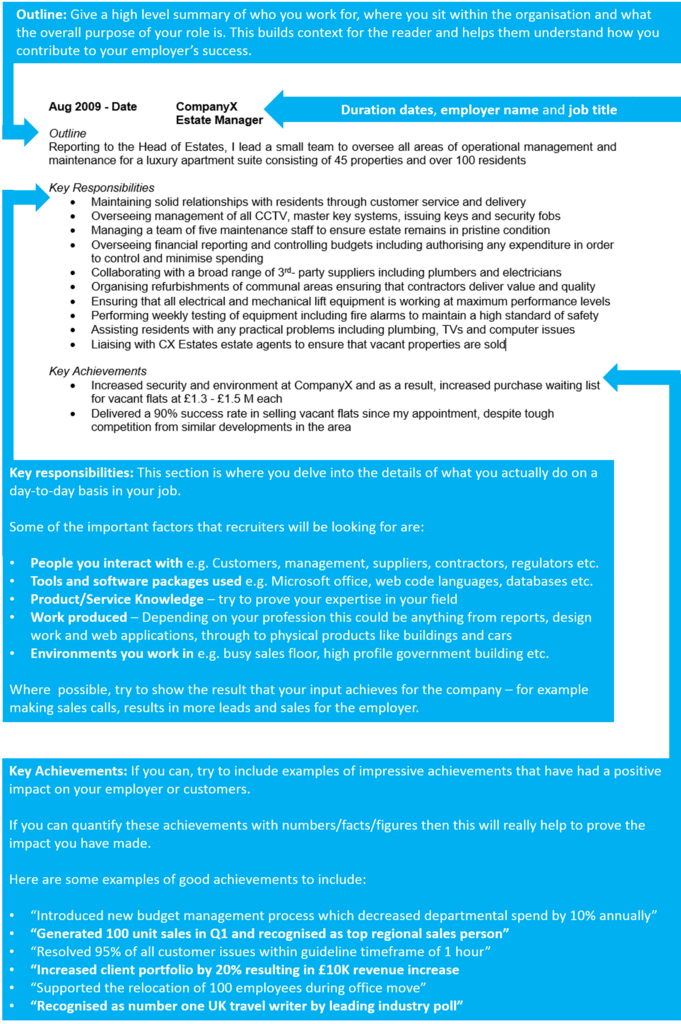 Job outline
Each role description should begin with a qucik summary of the job and company, along with how the job fits into the strucuture of the organization.
Key responsibilities
Next, write up a punchy list of your daily duties and responsibilities, using short bullet points.
Describe how you apply your skills and contribute to the running of the employer's business – highlighting skills which are applicable to your target jobs.
Key achievements
Round off each job by adding some impressive achievements you made in the role.
Anything you've done that has made a big impact on your employer will make a good impression, think; generating revenue, saving costs, or improving a product.
Quantify your achievements with number where possible e.g. "reduced call wait time by 10%"
Example job for Government Management Analyst resume
Outline
Facilitate the compilation, organization, and translation of data to ensure swift service delivery concerning the Medicaid program, for a lead agency that shapes the future by improving quality healthcare access to a growing population of 10M+.
Key Responsibilities
Conduct research on assigned healthcare topics utilizing state library resources, archives, and collections, and other reliable information sources.
Analyze, condense, and synthesize data to present bill and legislative reports, such as white papers, and briefings that aid decision-making concerning policy areas.
Interpret and apply state and federal laws that govern the Medicaid program which provides health coverage to millions of Americans.
Lead training sessions with affiliate offices to cultivate an internal capacity and in-depth understanding of regional health analytics capabilities.
Quick tip: Create impressive job descriptions easily in our partner's Resume Builder by adding pre-written job phrases for every industry and career stage.

Education section
Towards the bottom of your resume, add your education section.
Here you should list your professional qualifications and academic record, such as high school diplomas or college degrees.
If you have lots of work experience, you can keep this section brief (because recruiters will be more interested in your career. If you have little/no experience then you should bulk this section up with plenty of detail.
Additional information
At the end of your resume, you can add any extra information that might be relevant to the jobs you are applying for.
This could be hobbies, interests, publications, clubs or memberships.
This section is optional and doesn't need to be added if you have nothing more relevant to add.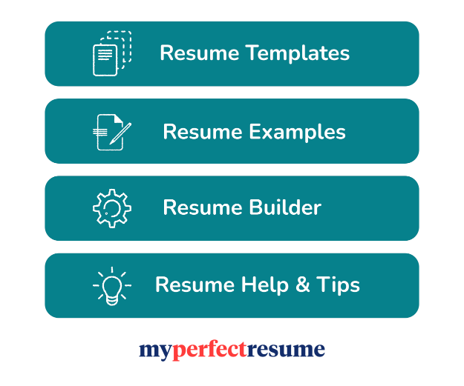 Writing your own Government Management Analyst resume
Writing a Government Management Analyst resume can be challenging but following the steps above will ensure that you land plenty of interviews.
If you want to speed up the process and use an attractive professional template, try out our partner's Resume Builder.
Good luck with your job search!