You've got the technical know-how to fix problems and make repairs, but you've also got the communication skills to relay information to clients in a simple but effective way.
Yet when it comes to writing an engaging resume and landing your next technician role, you're struggling to get your point across.
If this sounds familiar, then this guide is for you. Below, we'll share a field service technician resume example, along with a whole host of writing tips to inspire you.
Contents
| | |
| --- | --- |
| How to write your Field Service Technician resume | |

Field Service Technician Resume Example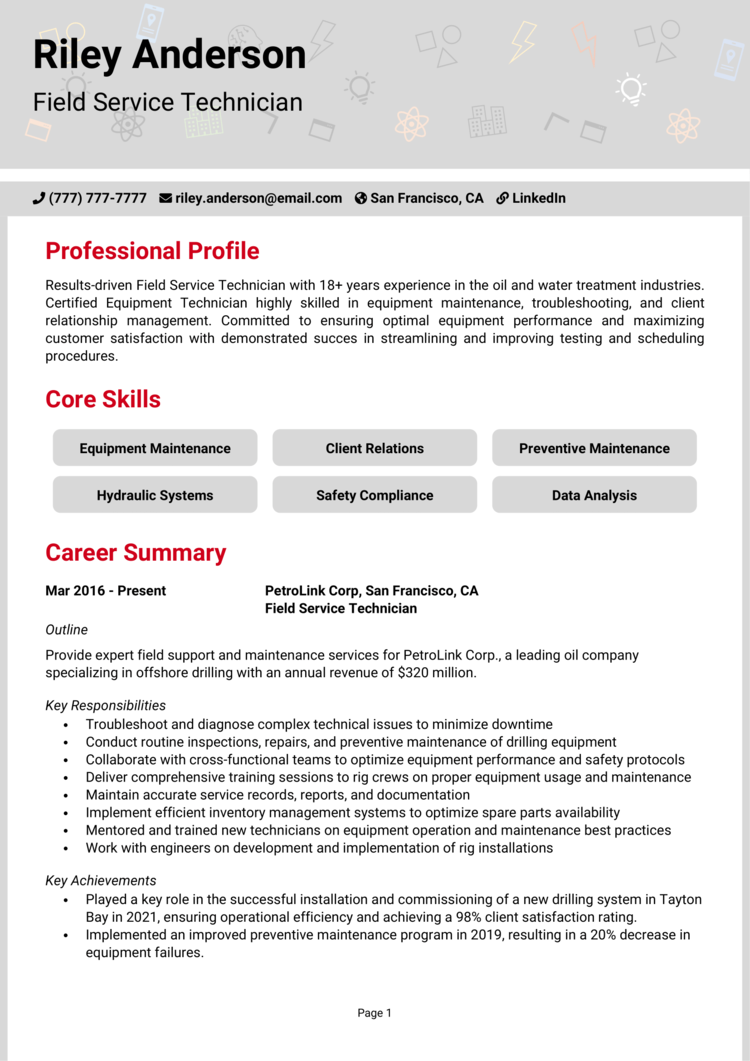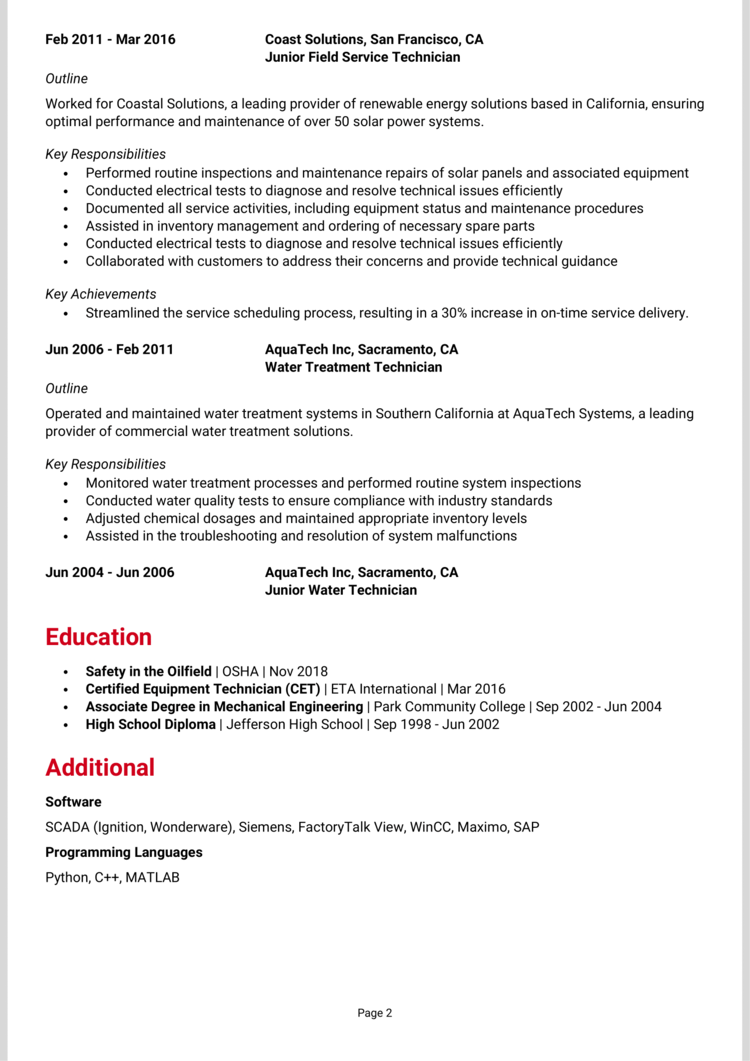 From the Field Service Technician resume example above, you can see the kind of information your resume will need to include, and the layout you will need to create for an easy-reading experience.
The rest of this guide will show you how to apply this format to your own unique situation, and create a resume that will attract the best employers in your industry.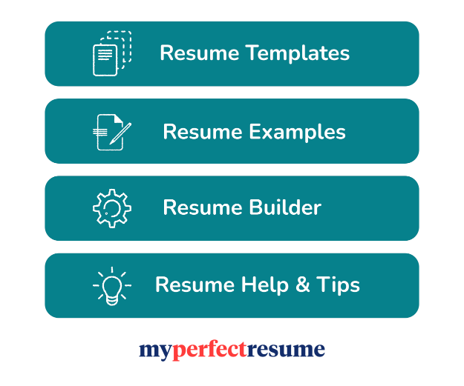 Field Service Technician resume layout and format
Your resume layout and format will play a big role in helping hiring managers to take notice of your resume and stay glued to it.
Shoot for a simple yet professional look to ensure you make a strong first impression, and organize the page in a way that is easy for readers to digest the information.
The following formatting tips should help.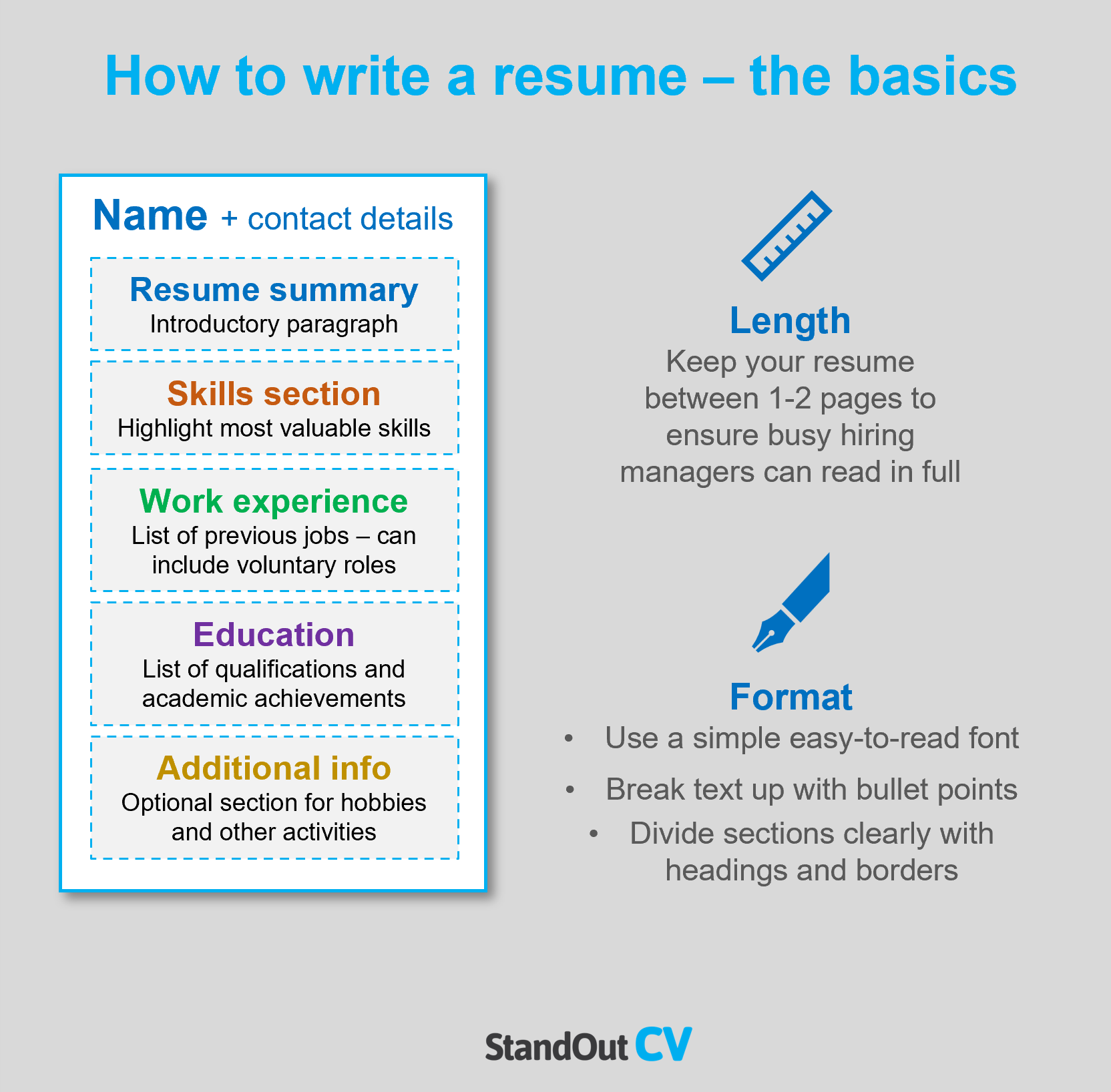 Formatting your resume
Length: Recruiters often see hundreds of resumes per day – so keep yours under 2 pages in length, if you want to ensure it gets read in full.
Font & readability: A readable resume is crucial if you want recruiters to see your important skills. Ensure yours is easy to read by using a simple, clear font and breaking up the text with bullet points and short paragraphs.
Layout: While creating an attractive resume, it is crucial not to compromise functionality for design. To ensure both, use bold headings and borders to structure the page into clear sections.
Photos: Including a photo on your resume is not obligatory in the United States, but it may be a good idea in some regions and industries where it is customary.
Quick tip: Achieving a professional look for your resume can be difficult and time-consuming. If you want to create an attractive resume quickly, try our partner's Resume Builder and use one of their eye-catching resume templates.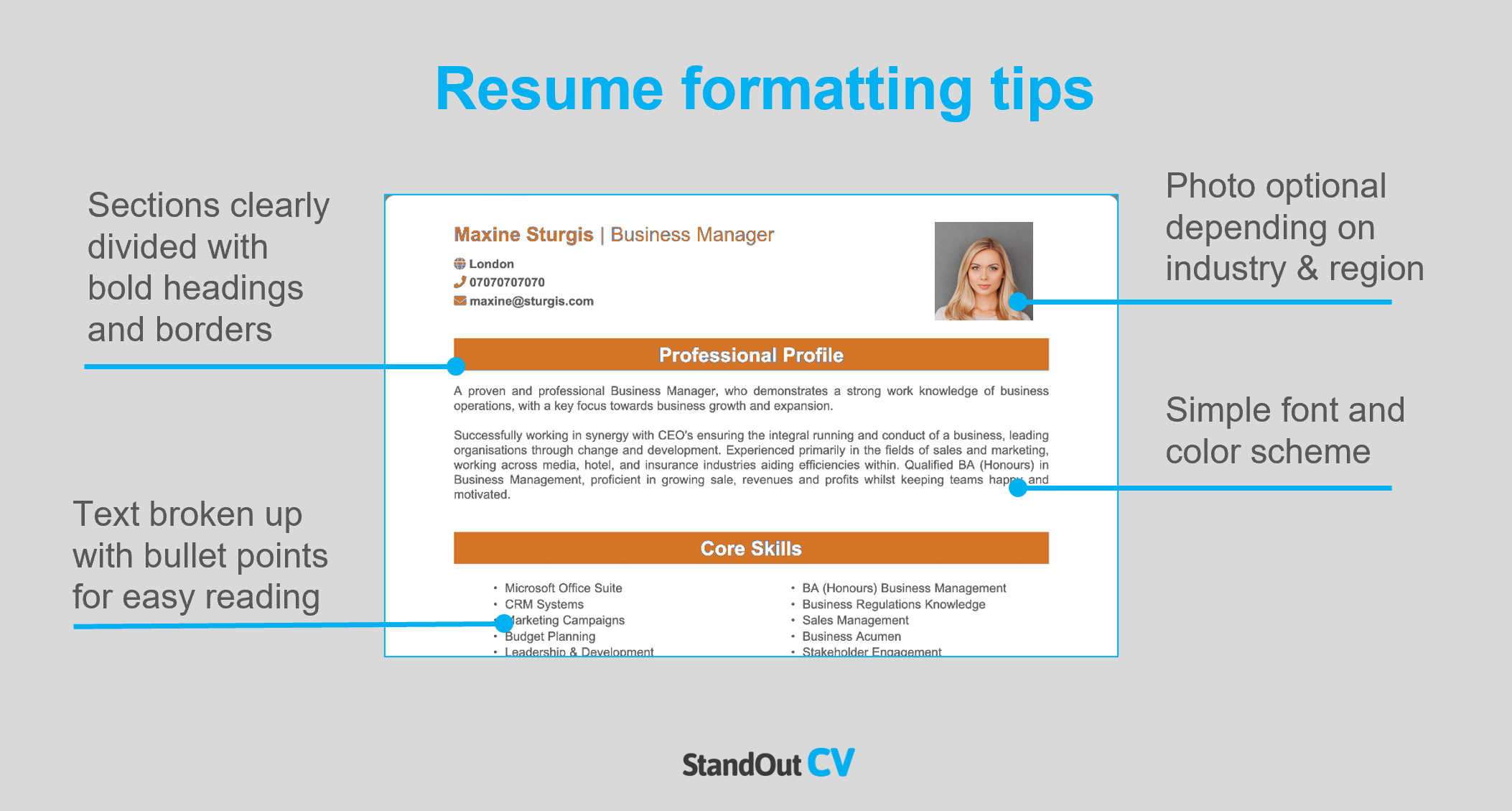 Resume layout
When you write your resume, include the sections below.
Name and contact details – Pop these at the very top to ensure recruiters know how to contact you.
Resume summary – An eye-catching paragraph which summarizes your most valuable attributes – placed near the top of your resume
Skills section – A bullet pointed list of your most in-demand skills, enabling recruiters to see your suitability from a glance.
Work experience – List some or all of your previous jobs in reverse chronological order – voluntary work and college placements can be included if you have no paid experience.
Education – A summary of your professional training and academic qualifications.
Additional info – An optional section for anything that may boost your application, such as relevant hobbies and interests
Here's what to add to each section of your Field Service Technician resume.
Contact Details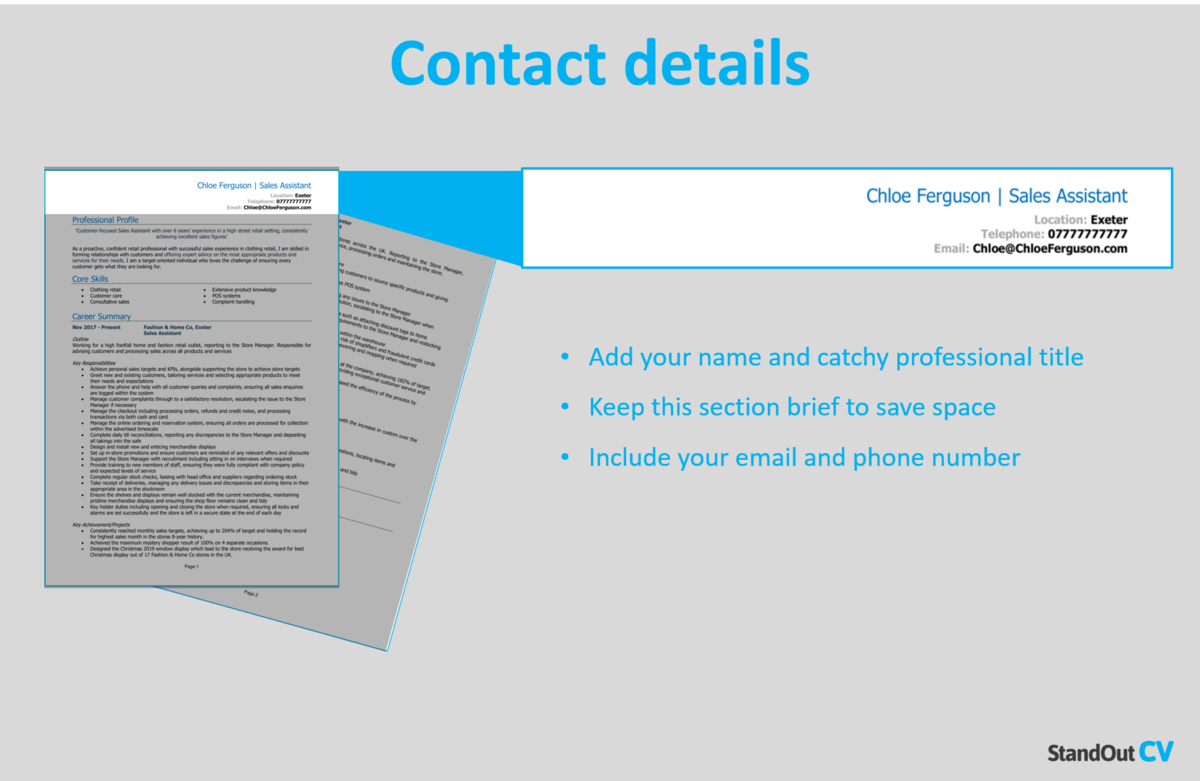 Add your name and contact details to the very top of your resume, making it easy for recruiters to get in touch
Name and profession title
Cell phone number – or another number you can answer quickly
Location – Add your local area such as San Diego or New York – not your full address as that will take up too much space.
Email address – Use your name or close variation – no nicknames from high school.
You can add a link to your LinkedIn profile if you have one – you do not need to include personal details like date of birth or marital status.
Field Service Technician Resume Summary
The resume summary is a short paragraph at the top of your resume, and it's purpose is to grab recruiter's attention and make sure they keep reading it.
To make your summary work, ensure that you provide a high-level summary of your skills and experience – and tailor it to reflect the requirements of the jobs you are applying for.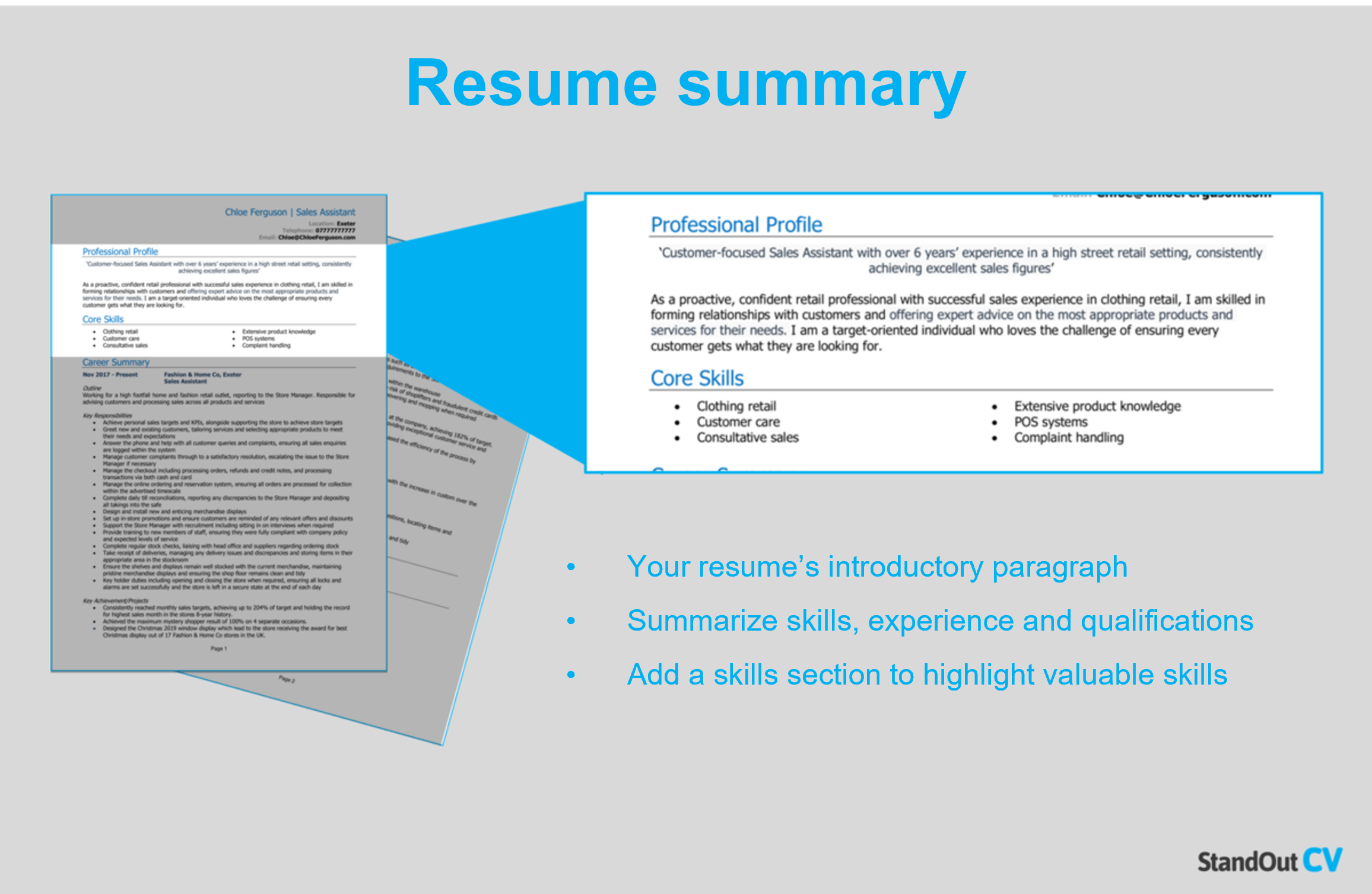 How to create a resume summary that will excite recruiters:
Keep it short: Attention spans are short in the job market, so keep your summary brief and high-level at around 4-7 lines – This is just enough to catch the eye of rushed hiring managers.
Tailor to target jobs: To better align your resume with your target jobs, it's important to scrutinize the job description and identify as many relevant skills as possible to include in your resume.
Avoid using cliches: Recruiters always see cringey cliches like "hardworking guru who works well in a team or individually" – they don't mean much to anyone, so focus your summary on tangible skills and experience.
Field Service Technician resume summary example
Results-driven Field Service Technician with 18+ years' experience in the oil and water treatment industries. Certified Equipment Technician highly skilled in equipment maintenance, troubleshooting, and client relationship management. Committed to ensuring optimal equipment performance and maximizing customer satisfaction with demonstrated success in streamlining and improving testing and scheduling procedures.
What to include in your Field Service Technician resume summary?
Summary of your experience: What type of organizations have you worked at? What types of roles have you done and what have you contributed to previous employers?
Relevant skills: Skills that are highly relevant to Field Service Technician work should be made prominent throughout your summary.
Qualifications: Mention any Field Service Technician qualifications that are important to your profession in the summary briefly, to show you are qualified to carry out the role.
Quick tip: Choose from hundreds of pre-written summaries across all industries, and add one to your resume with one-click in our partner's Resume Builder. All written by recruitment experts and easily tailored to suit your unique skillset and style.
Core skills section
Sitting just underneath your resume summary, your core skills section gives recruiters 4-10 of your most in-demand skills in just a glance.
As Field Service Technician jobs may get hundreds of applications, this is a great way to stand out and quickly grab hiring managers' attention.
It should be made up of 2-3 columns of bullet points and highlight attributes that are hyper-relevant to the jobs you are aiming for.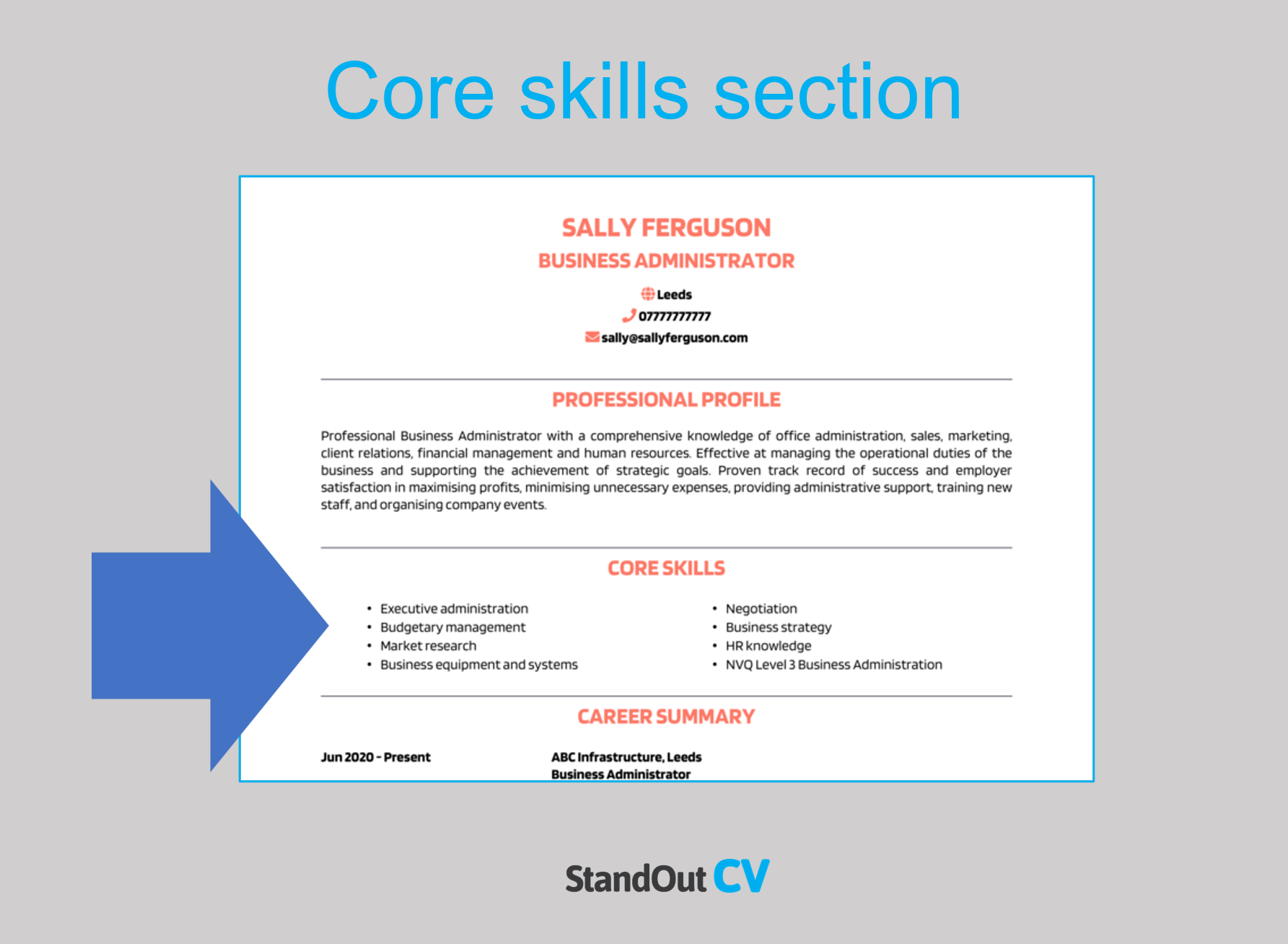 Best skills for your Field Service Technician resume
Technical Knowledge – Maintaining a strong understanding of the equipment, machinery, or technology the technician will be servicing to diagnose and resolve technical issues effectively.
Troubleshooting – Identifying and troubleshooting problems in the field, often requiring a combination of technical knowledge and critical thinking.
Customer Service – Interacting with clients in a professional and courteous manner, providing support and addressing their concerns.
Equipment Maintenance – Performing routine maintenance and calibration on equipment to ensure optimal performance and prevent breakdowns.
Electrical and Mechanical Proficiency – Handling electrical and mechanical components to repair and replace faulty parts in machinery or equipment.
Data Analysis – Analyzing data and technical specifications to diagnose and resolve complex issues in the field.
Safety Protocols – Adhering to safety protocols and regulations to ensure the well-being of themselves and others while working in various environments.
Project Management – Prioritizing tasks, completing service calls promptly, and minimizing downtime for clients.
Stakeholder Communication – Conveying technical information to customers and team members.
Documentation – Ensuring accurate and thorough record-keeping of service calls, repairs, and maintenance to maintain organized and up-to-date service records.
Quick tip: Our partner's Resume Builder contains thousands of in-demand skills for every profession that can be added to your resume in seconds – saving you time and greatly improving your chances of landing job interviews and getting hired.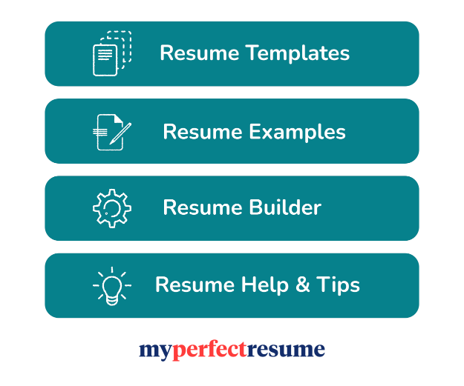 Work experience
Congratulations on successfully capturing the recruiter's interest with your attention-grabbing summary! Now, it's time to showcase your workplace impact by providing a detailed list of your previous job experiences and achievements.
If you have significant experience, consider highlighting the most recent few years to condense this section. However, for junior job seekers, it's essential to include as much relevant experience as possible, including volunteering and school work placements.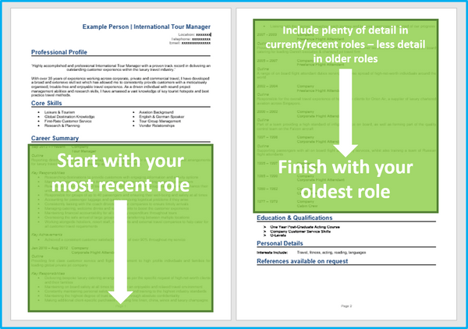 Structuring your jobs
It's easy to overwhelm readers when writing about a job you have been doing for years or even months.
Break the information up like this to keep it simple for recruiters to understand.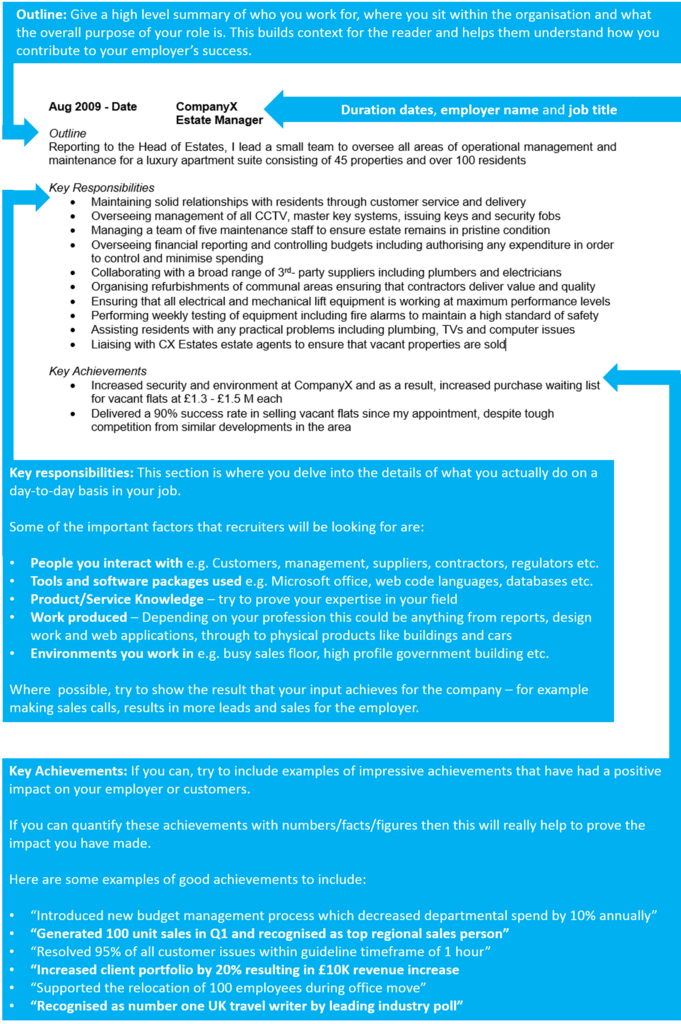 Job outline
Kick off each role with a high-level overview to summarize the focus of the job, what the organization/department does, and how you fit into the bigger picture.
Key responsibilities
Then delve into the detail of your job by listing out easy-to-read bullet points which show how you apply your skills in the workplace.
Tailor these bullet points to focus on the skills and knowledge that are required in the jobs you are applying for.
Key achievements
Show employers the value you can bring to them by adding a few achievements to your jobs.
Whether you've saved the company money or improved an internal process, let recruiters know
Add some numbers to give readers a real scale of the impact, e.g. "reduced call wait time by 10%"
Example job for Field Service Technician resume
Outline
Provide expert field support and maintenance services for PetroLink Corp., a leading oil company specializing in offshore drilling with an annual revenue of $320 million.
Key Responsibilities
Troubleshoot and diagnose complex technical issues to minimize downtime
Conduct routine inspections, repairs, and preventive maintenance of drilling equipment
Collaborate with cross-functional teams to optimize equipment performance and safety protocols
Deliver comprehensive training sessions to rig crews on proper equipment usage and maintenance
Quick tip: Create impressive job descriptions easily in our partner's Resume Builder by adding pre-written job phrases for every industry and career stage.

Education section
Nearing the end of your resume, your education/qualifications section should be added.
In a well-structured list, add all of your qualifications and certifications that qualify you to perform a typical Field Service Technician role.
If you have plenty of work experience, keep this section brief – if not, add lots of detail to make up for your lack of experience.
Additional information
If you have anything else to add which is relevant to the jobs you are applying for, the additional info section is the place to add it.
Perhaps you have a hobby which involves relevant skills, or maybe you have some awards or publications worth mentioning.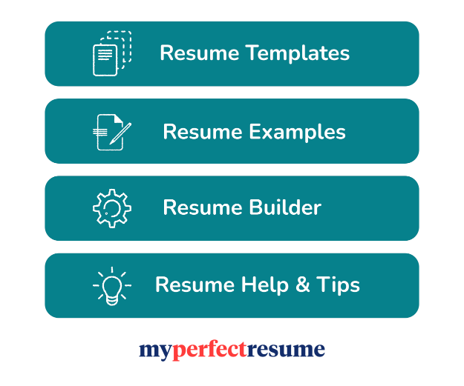 Writing your own winning Field Service Technician resume
Writing a Field Service Technician resume can be challenging but following the steps above will ensure that you land plenty of interviews.
Good luck with your job search!